This guide will cover everything you need to know about paying Chinese suppliers with PayPal.
We are experts in paying money to suppliers in China and know that it's the best way to pay money for importers who often find sending payments a hard nut to crack.
To further augment our research, we talked to people who recently sent money to Chinese suppliers and looked at every aspect of their money transfer process. We also researched how PayPal works and how you can smoothly send money to Chinese suppliers.
So, we developed this guide to help money-senders like you with all that information and aim to make sending payments a breeze for you.
Let's get right in!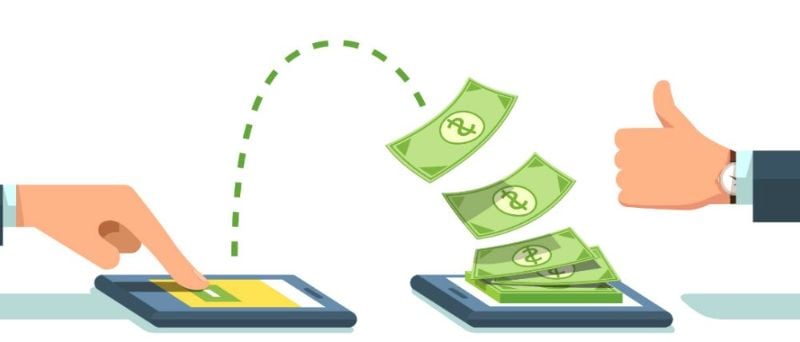 What is PayPal?
PayPal is an e-payment system that allows users to send and receive money online. It's been around since the late 1990s. It was one of the first online payment systems and has been a game-changer in E-payments.

When to Use PayPal?
PayPal is mainly customer-centric. However, the payment protection policies for the buyer receiving goods are complicated.
Hence, it's ideal for small orders or purchasing samples during the supplier testing phase because it's a secure, low-risk, and paperless payment method. You can use PayPal for low-value transactions to pay suppliers as well.
PayPal's Features:
PayPal is an excellent method for purchasing product samples from Chinese suppliers because of its security and reliability. When you buy samples from suppliers, paying through PayPal is one of the most favorable payment options.
PayPal offers more protection than wire transfers and allows you to use the same account to send or receive money in different currencies. PayPal is also faster than T/T and other payment methods, so you'll get your order quickly.
To complete a transaction with PayPal, you'll need to open an account and link it to your existing bank account. Once that's set up, you can start buying!
You'll only pay 2.9% + currency altering fees per transaction—much less than the 10-15% fee you'd probably be charged for a wire transfer!
But, just like any other money transfer method PayPal, too, has some pros and cons. Of course, 4 million PayPal users use the service for some solid reasons.
Let's look at both of them below:
Pros:
PayPal money transfers are usually instant and without any hidden fees. In fact, they become a more convenient option when both parties – the sender and the receiver – have PayPal accounts.
Entrepreneurs in Western countries find it a convenient and trusted payment method.
Cons:
There are high fees for transfer and conversion.
If you wish to withdraw funds from your Chinese supplier's PayPal account into their bank account (a fee applies), you must use a third-party remittance company. This process can take up to two days.
How Does it Work?
First off, download the PayPal app on your phone, or you can sign up on PayPal's website for FREE.
Secondly, registering your own bank personal or business bank account or credit card with PayPal is all you need to send money to your Chinese supplier.
Then, you can use the option of Send and Request Money to send payments.
That's it. The money will be credited to your supplier's bank account. The money can be transferred to bank accounts or used for payments.
Want to send money to China Suppliers safely?
Leelinesourcing has a rich experience, who can help you send money to suppliers in an easy, safe way
4 Disputes You May Have While When You're Paying Suppliers in China With PayPal
There are four types of disputes you may encounter when using PayPal:
Significantly Not as Described – this is where the seller does not deliver the item or service in question or where the description of what is being offered for sale is inaccurate, misleading, or incomplete.
Unauthorized Transaction – this is a transaction that you did not authorize.
Item Not Received – this is where a package tracking number indicates that the package has not been delivered (or only partially delivered) and the expected delivery date has passed.
Buyer Protection Claim – this is where you have requested a refund and have been unable to reach an agreement with the seller.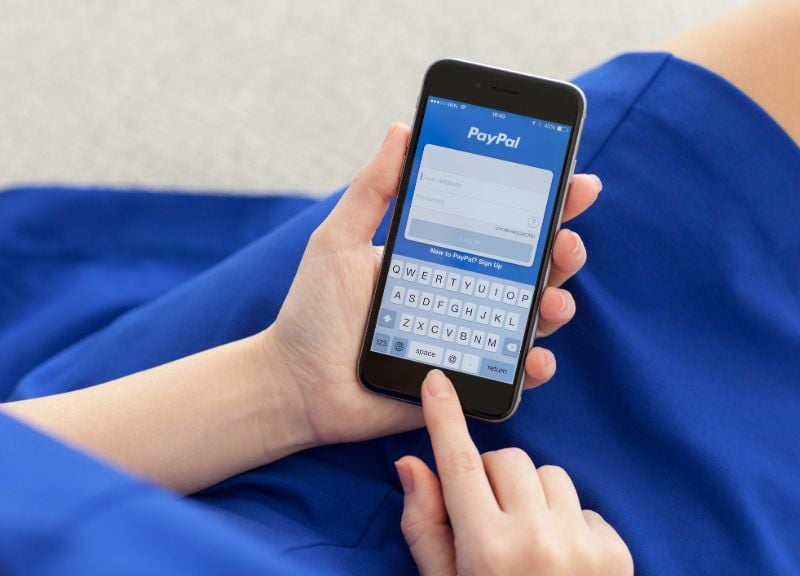 5 Points to be Paid Attention to When You Use PayPal to Pay Suppliers in China
When you're doing business with suppliers in China, PayPal is an excellent payment method. But if you are using PayPal for international trade for the first time, here are some things to remember:
You may use your debit or credit card to pay through PayPal—and that means if something goes wrong, you can always reclaim your money.
If there are any issues or disputes, PayPal has a resolution process to help—although, as with any online purchasing platform, this is not guaranteed to achieve anything.
No matter what you're ordering from China, PayPal fees are typically pretty low for smaller orders—mainly if you use a debit card. However, once the seller withdraws the money from their PayPal account, there's no way to take it back. Just like with any other transaction!
Remember, PayPal charges a percentage fee, which means that T/T fees will be higher as you go beyond a certain point.
Many Chinese suppliers and legitimate businesses don't accept payment through PayPal for international transactions—usually due to the international transfer fees they'd incur when taking the money out of their account.
FAQs
Q: How do I make payments to Chinese suppliers?
A: If you are an importer who often orders goods from Chinese suppliers. Consider the following options when making payments:
1. Send your payments using an international wire transfer.
2. Create a business account in China and process transfers locally.
3. Use Alibaba trade assurance.
4. Take services of a specialized remittance company. For instance, Western Union (These third-party remittance companies typically don't use the swift network. )
5. Transfer funds via PayPal account.
Q: Can foreigners use PayPal in China?
A: Yes. If you are a foreigner, you can create a new PayPal account based in China by signing up on PayPal.cn. Choose the type of account, and link it to your Chinese bank card. Now you have two separate PayPal accounts (if you had one already), so you'll have to transfer the funds from your American PayPal account to your new Chinese PayPal by paying the cross-border fee. You'll be able to transfer that money within 2-3 business days.
Q: How do you pay for goods bought in China?
A: Two most common ways of paying Chinese suppliers are wire transfer or telegraphic transfer (TT) and Letter of Credit (LOC). However, the number of PayPal recipients is also growing. However, telegraphic transfer is widely accepted among Chinese companies.
Q: Can I pay Alibaba with PayPal?
A: Absolutely, yes. In fact, PayPal is one of the safest methods to pay on Alibaba as it offers buyers a top-notch level of protection.
Suggested reading: Alibaba Suppliers
What to do next?
Overall, the PayPal experience for importers and money-senders can be pretty smooth if you know what to look for. It's a viable payment option with many advantages that can be especially attractive to small businesses and individual sellers.
That wraps up our guide to sending money to Chinese suppliers with PayPal. We hope you found it helpful.
Need reliable services for sending money to Chinese suppliers? We have you covered! Find out more here.
We are sorry that this post was not useful for you!
Let us improve this post!
Tell us how we can improve this post?