Private Label Activewear Manufacturer
YOU get RISK-FREE SOLUTIONS for your business saving your 40% BUDGET. We provide you a variety of products that engage customers.
YOUR sales boost to 2X THROUGH our proven strategies. A WIN-WIN situation for YOU WHILE Working with us.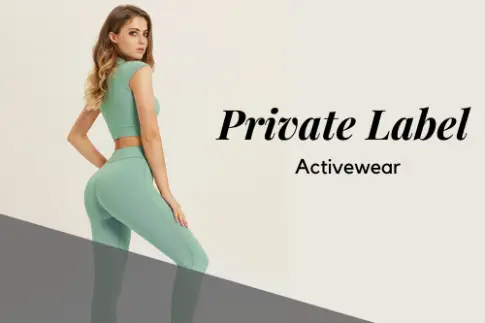 Top 1 Sourcing company in China
With 10 years of experience in china sourcing business
No Risk Free Sourcing No Hidden Fee
You can get Free detailed product quote before order
Trusted by over 2000 Customers
Leeline is your trusted sourcing agent partner in china
Wholesale Best Private Label Activewear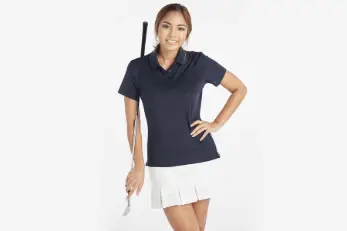 Wholesale Golf Activewear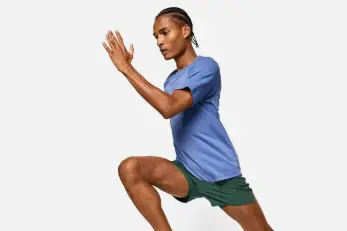 Wholesale Gym Activewear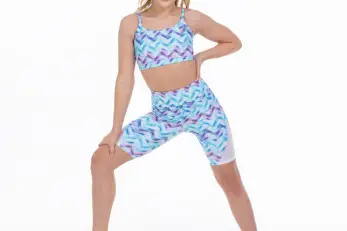 Wholesale Kids' Activewear
---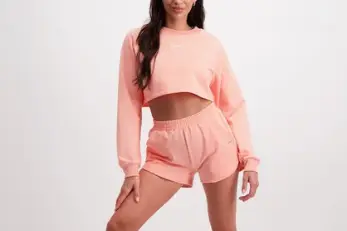 Wholesale Running Activewear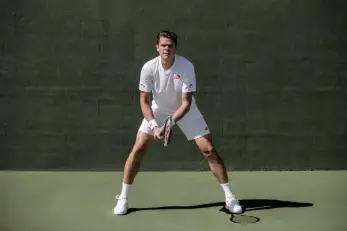 Wholesale Tennis Activewear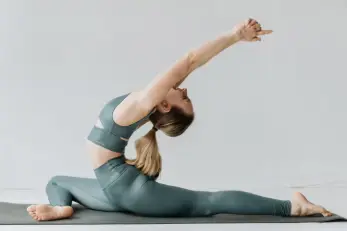 Wholesale Yoga Activewear
---
Our Private Label Services Include: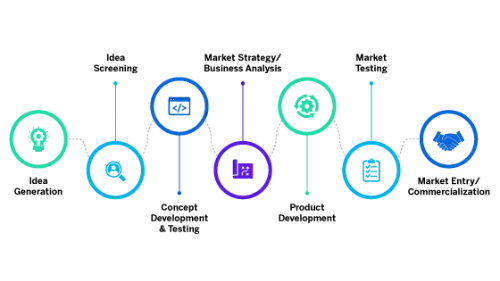 Product Development
YOU got the idea, and we BRING it to real form within your budget limit. We get a prototype ready and manage BULK-order PRODUCTION through a hassle-less process.
YOUR private labeling with us builds a brand reputation.
Confirming Samples
OUR agents communicate with manufacturers to COLLECT a VARIETY OF SAMPLES. We check the quality of the sample according to the customer's perspective. YOU RECEIVE sample updates through video calls, images, and in-house checking.
NOW shortlist and approve the sample after complete satisfaction.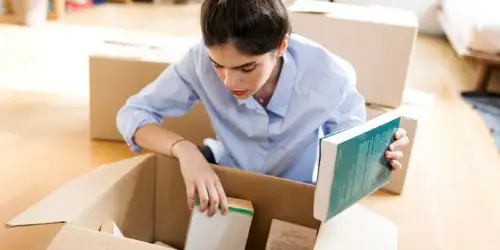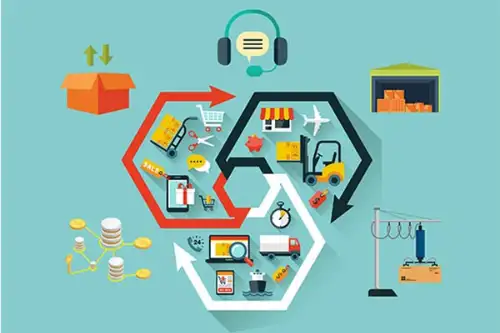 Following Up Production
We do follow up production to REDUCE YOUR inventory costs. YOU run a profitable brand through better organization and ON-TIME quality INSPECTION.
YOU get the advantage of BETTER Inventory Management. We provide you production DETAILS at each step.
Quality Inspection
We do a quality inspection to check your inventory against ISO standards. Each product is inspected before the final shipment to REMOVE all faulty products.
PRE-EMINENT products guarantee customer loyalty and a boost in sales.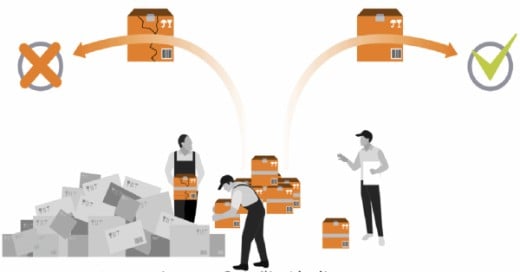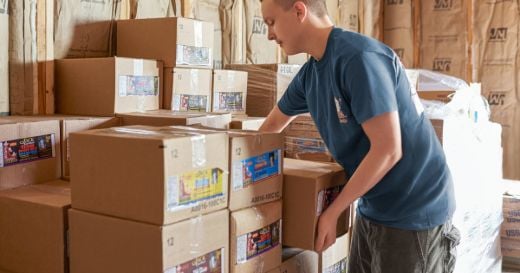 Fulfillment and Shipping
Our professional team Source, inspect and pack YOUR production for fast processing. Then we send it to YOU through FAST and SECURE shipping methods.
You Flawlessly drop ship your brand with us globally using 18 shipping methods.
Why Choose Us?
Better Branding
We help you build YOUR brand reputation in the fitness industry through better labeling. Finest QUALITY logo PRINTING and PACKAGING by us bring customer loyalty.
Pay Less
No need to spend vast amounts as our agents negotiate prices with manufacturers. YOU PAY less than BOOST your profit. You NEVER have to pay any hidden fee for SOURCING.
Superior Quality
We pay deep head to quality THAT ensures customer satisfaction. FROM fabric inspection to ensure its durability, all in our hands. QUALITY guarantee leads to INCREASED customer count.
Fast Processing
We get YOU to reply from the manufacturer in less than 48 hours. Follow-up production also takes LESS time under our supervision. As our agents track the whole process.
Hear it from fellow Private Label Activewear Wholesaler
I never thought my brand would develop as it does now. The leelineSourcing team seamlessly manages my whole inventory. Plus, their printing services are just excellent. My customers love the gift packaging of my products done by them.
– Kevin, Texas
---
Source Your Private Label Activewear and Make Big Money
We offer the best wholesale price and high quality private label activewear to help you boost your business.
---
Top 7 Private Label Activewear Manufacturers
Struggling to get PREMIUM PRODUCTION from private label activewear manufacturers?
It hits hard when you spend huge bucks on your fitness clothing production. But quality is still compromised.
Stop wasting your money anymore…
Helping THOUSANDS OF CUSTOMERS for the last 10 years in private labeling. Our sourcing experts offer proven ways to find private-label activewear manufacturers. Boosts Your BRAND reputation in the international market.
Read this TREASURE to get the best business outcomes.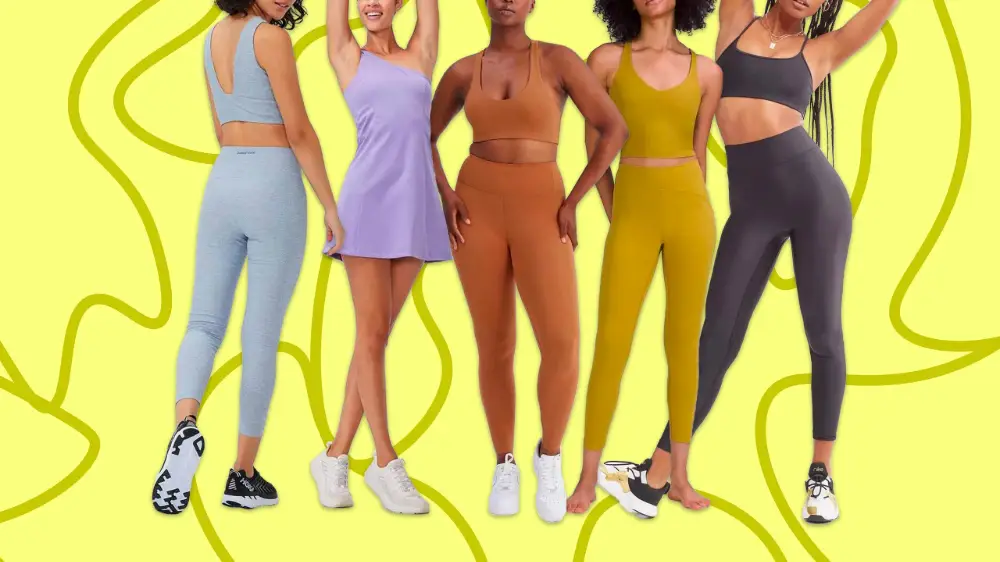 1. Hingto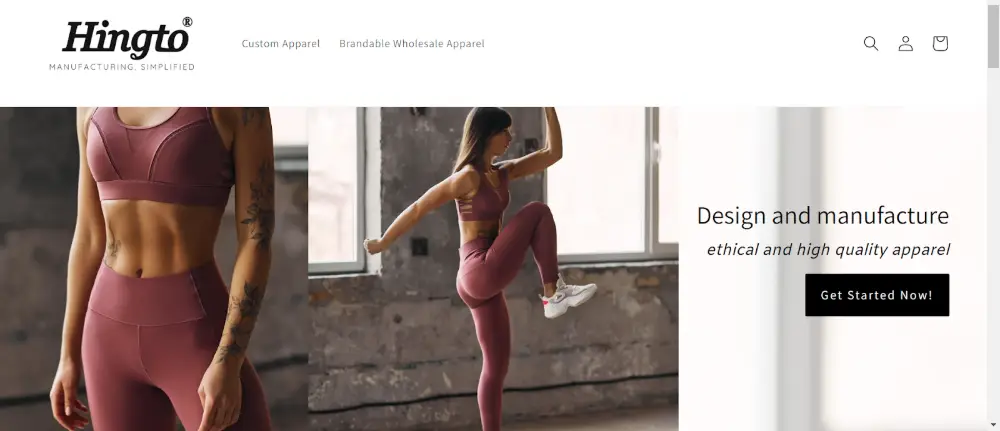 One of the finest fitness clothing manufacturers, Hingo is not unknown. It supplies retailers with white-label sportswear manufactured with the trendiest style elements.
YOUR Customers LOVE their excellent gym sportswear and yoga pants. Hingto has a fully automated process to create your private-label fitness clothing.
Pros:
They do private labeling depending on your requirements. Have a design in mind, send them a query, and prepare your prototype. YOU receive your FIRST sample of gym clothes in 40 days.
YOU get trendy sportswear and quality products from them at LOW prices. Generating YOUR MORE profits.
Customize t-shirts, sports bras, and gym wear according to YOUR SPECIFICATIONS. They print YOUR brand's logo on private-label fitness wear.
Their team is efficient enough to PERCEIVE YOUR idea. Their creative way of doing work inspires bulk buyers. Your inventory becomes READY once you submit design standards and quality standards.
Cons:
NOT much information on their site about bulk orders.
2. Brazilian Fashion Fitness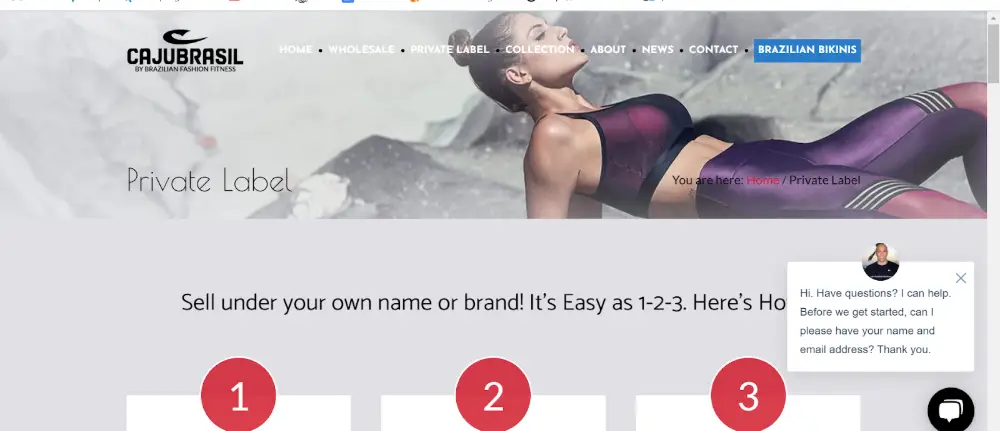 Want to SAVE your MONEY on double taxation when buying gym clothes in bulk? COUNT Brazilian fashion fitness as a top-notch private label clothing brand.
This fitness clothing manufacturer has an in-house design team. They cater to YOUR private label orders in an efficient way. Provide you TOP-QUALITY yoga leggings, gym shorts, tank tops, and apparel.
Pros:
YOU get direct prices from their factory. Saving YOU supplier fee and other EXTRA expenses.
Their designers have set HIGH STANDARDS for YOUR COMPETITORS. Because their private label clothing follows the LATEST fashion TRENDS.
YOU customize the collection according to YOUR SPECIFICATIONS. Their manufacturing firms use HIGH-END technology for all bulk production. NO more hassle of long waits.
Brazilian offer low whole prices that you HARDLY find anywhere. Making this brand a game changer by doubling up the money that we save from their factory prices.
Cons:
They use a third party to print tags, labels, and bags. You have to pay more.
3. Royal Apparel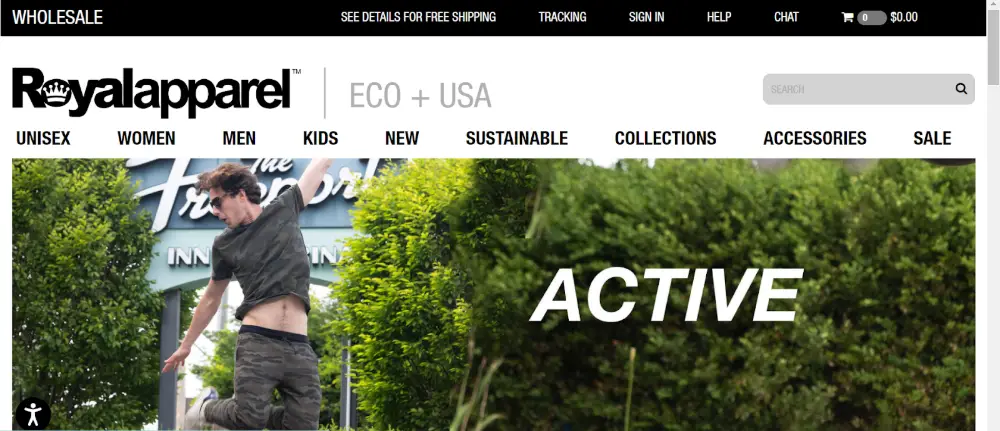 Ready to SURPRISE your customers by adding USA clothing styles in YOUR store? Royal apparel private label fitness wear is PERFECT to go for.
It is a certified company that delivers custom orders for all kinds of apparel. YOU Turn YOUR Innovation into quality products through their design details.
It's NEVER too late to contact white-labeling bulk orders.
Pros:
Their professional team focuses on providing quality with a keen effort into detail.
You customize fitness clothing to fit your brand theme with their help. YOU are FREE to pick any color, style, and fabric. The royal team then manufactured a prototype. And produce bulk orders according to the exact specifications.
Short lead time is another benefit of working with them. YOU receive the FINAL SAMPLE in barely 8-10 weeks.
Cons:
YOu have to submit 50% upfront for private label production.
Must need an account to get quotes from them.
4. Berun Wear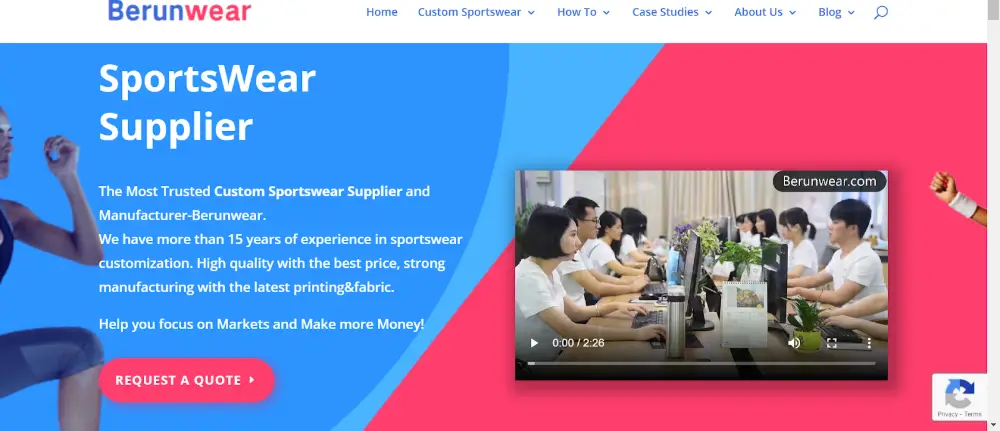 High quality and Affordable pricing. Bun wear is the ultimate trademark of all private labels.
Their 10-person design team can fulfill all YOUR demands for fitness wear. YOUR store value grows through their trendy gym clothes. They are hub producer of sports apparel, fitness apparel, and t-shirts.
Buy YOUR inventory from them at Wholesale prices.
Pros:
You get PREMIUM MANUFACTURING from them for private-label fitness apparel. Their HIGH-END technology saves you from HASSLE of bad quality.
Clear all your Queries as YOU get 1-1 consultation with their designing team.
YOU get a guarantee about EXCELLENT fabric use. Their partnership with 30+ fabric factories provides a variety of fabrics. Wide variety, better customization.
They cut the lead time for shipping. You'll receive the final shipment within 7-10 days in any part of the world.
Cons:
Prices are high for private-label brands.
5. Alanic clothing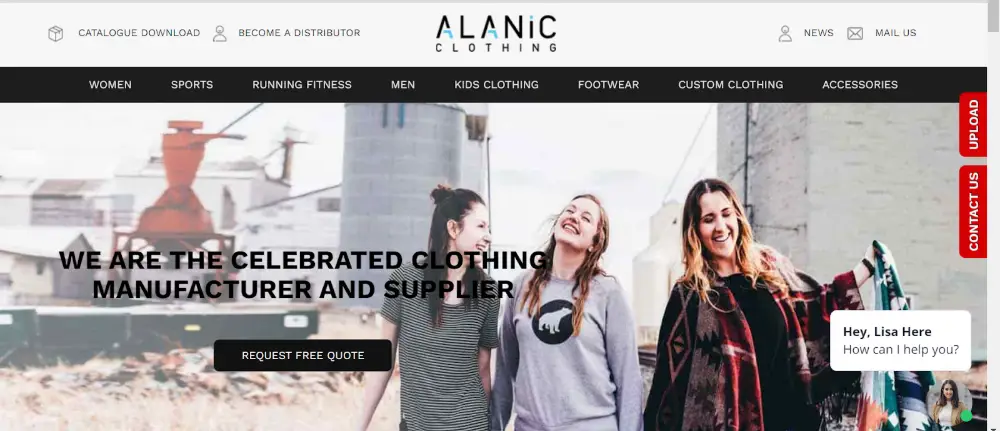 Alanic has made its name as a superior-quality fitness clothing manufacturer. You love their amazing deals for bulk orders. So if you love to buy in bulk, Alanic will leave your wallet dancing with joy. My clients have never felt happier with their purchasing from this manufacturer.
NO matter your location, You benefit through their premium services. A fun and exciting platform for you to begin your own fitness brand.
Pros:
They OFFER a 40% discount on the wholesale purchase of private label fitness clothing.
Top-of-line production facilities make Alanine your first choice. Private labeling with them is just a walkover. NO HEADACHE. Their team manages everything.
YOU get pre-sale and post-sale services for bulk buying of apparel.
Fantastic solution for YOUR STORE BRANDING. Privilege for YOU to Customize every step according to your brand theme.
Cons:
You have to register before getting any further details for private labeling.
6. Slyletica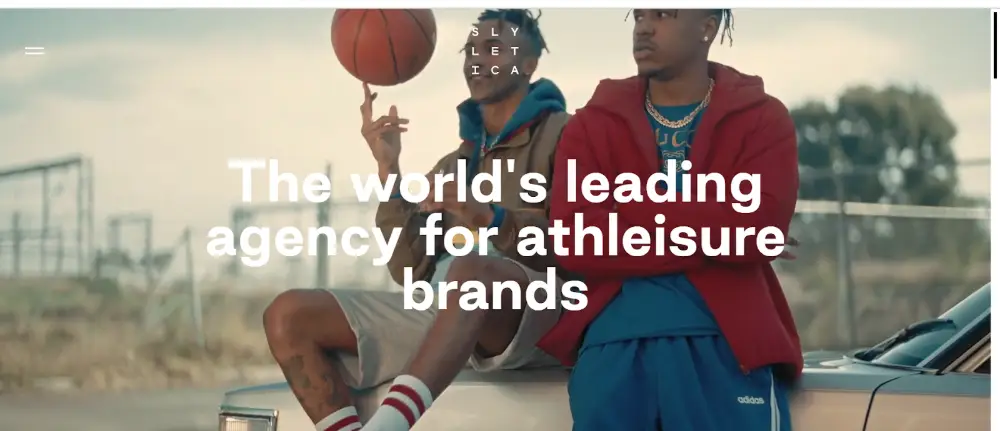 Slyletica is the leading fitness clothing manufacturer. From concept to sample preparation, they TAILOR everything to your requirements.
MEGA and BUDGET PACK offer excellent facilities when working with them. YOUR vision becomes a production line with their private label clothing.
Pros:
They develop YOUR brand from scratch, putting everything at EASE for YOU.
An automated and seamless process keeps you SAFE from all errors. Perfect production guarantees MORE CUSTOMERS.
You get an all-in-one service from sample confirmation to shipment. Their QC team also inspects quality before final shipping.
Cons:
Their Starting budget of $30k can be a problem for YOU.
7. Fit fever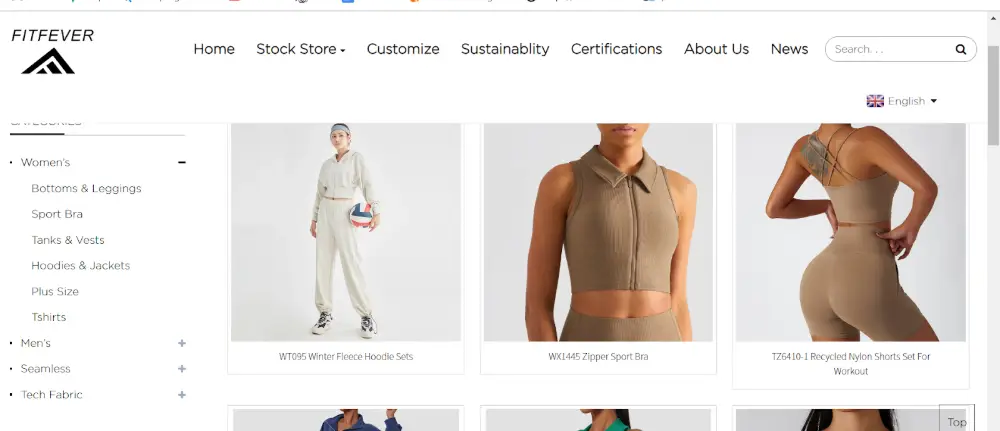 It's no wonder Fit Fever has become the top private-label fitness apparel producer.
You find VERTAILE RANGES of fitness clothing at cheap prices. They offer private labeling for cut & sew sportswear.
Pros:
Their in-house designer is EFFICIENT enough to INVENT new products.
YOUR brand sales GROW with their HIGH-QUALITY OEM AND ODM services. They ensure to keep you above Competitors with tech fabrics.
They prefer sustainability and go EXTRA mile to produce ECO-Friendly fabrics. Expensive Quality for YOUR sportswear inventory produces loyal customers.
YOU get satisfactory business relationships due to their amazing customer support.
Cons:
MOQ of about 500 products makes this company difficult for beginner private-label clothing.
How do you choose a private-label activewear manufacturer?
Choosing private-label activewear can be a daunting task. But with the Right strategy, it is a piece of cake.
Here are some best practices for choosing the best private-label fitness apparel manufacturers.
Good Reputation
When you set a deal with a reputed manufacturer, you get SATISFACTION. You get the best services and offer the best shopping experience to your customers. I owe our success to our trusted manufacturers for over a decade. So always try to find reputable suppliers because they have a huge client base. 
Plus, they provide excellent customer service. Above are some well-known private label companies, like Hingto and Alanic. Almost every other person in the retail line can guarantee their reputation.
Certification
RELIABLE clothing manufacture is certified. Some certifications that assure their reliability are Oeko-Tex and Global Organic Textile Standard ).
Experience
Make sure to put YOUR Money in the right hands. Check the manufacturer's experience first. Even though a new factory has HIGH-END TECHNOLOGY, they can't grasp business problems. Just like an experienced one can understand.
Quality features
Lead time, pricing, and capacity are some quality factors that you need to consider. A good manufacturer must be the one that meets your PRICING DEMANDS. They should be flexible in dealing and offer short lead time.
Get the list of previous clients from your shortlisted company. Communicate with them. Sincere reviews always help you figure out their reliability.
Looking for the Best China Sourcing Agent?
Leeline Sourcing helps you find factories, get competitive prices, follow up production, ensure quality and deliver products to the door.
FAQs about Private Label Activewear Manufacturers
How much money do you need to start a fitness brand?
You need above $5000 to start a well-off fitness brand. However, this range varies with several factors. The cost of YOUR product line depends on the type of fitness clothing you choose. Further prices include scaling, marketing, overhead, and staffing costs.
How do you develop a sportswear brand?
YOU develop a sportswear brand with the best market research.
• Check out the market and what's in demand. Keep track of your competitors and surveys to get genuine customer reviews.
• Develop a brand identity by showcasing YOUR brand theme. Print the logo on your products and do white labeling. Best packaging is another critical feature for branding.
• Do a planned launching for YOUR BRAND. Take baby steps to grasp customer demands.
Can you start a brand without registration?
Yes, you start a brand without registration for the short term. But for long-term strategy, you must register your brand. As a result, you get brand protection for your business and further deal securely.
What's Next
Activewear brands have high market demand in the industry.
Enormous demands mean a high-profit margin. But a PERFECT STRATEGY is the road to every business's success.
And a FLAWLESS APPROACH always comes with cheap yet high-quality sourcing. Otherwise, the budget can be a big problem for you in the future.
Want to get ahead of the competition with profitable sourcing?
Get in touch with us and discover ways to find high-quality and affordable inventory.
Do you want a successful import business?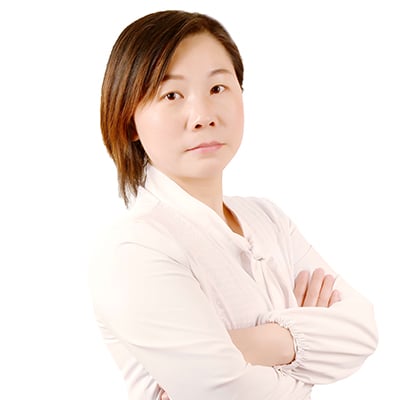 Hey, I'm Sharline, co-founder of LeelineSourcing. We've helped 2000+ customers import from China.
Do you want a better price on product or shipping?
We are sorry that this post was not useful for you!
Let us improve this post!
Tell us how we can improve this post?