Private Label Handbag Manufacturers
Launch YOUR private label handbag business with us while SAVING 40% of the budget. We SAVE YOU from the hassle of losing YOUR investment. Providing YOU with a risk-free manufacturing process. You NEVER have to pay any HIDDEN Charges.
YOU have the privilege to store inventory for 1 month FREE in our warehouse.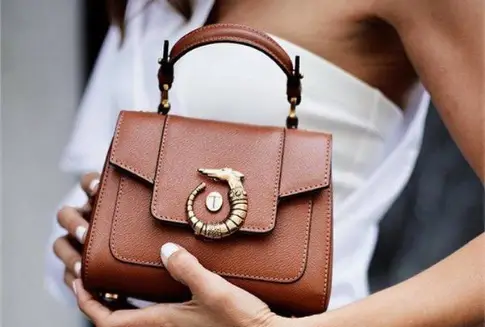 Top 1 Sourcing company in China
With 10 years of experience in china sourcing business
No Risk Free Sourcing No Hidden Fee
You can get Free detailed product quote before order
Trusted by over 2000 Customers
Leeline is your trusted sourcing agent partner in china
Wholesale Best Private Label Handbags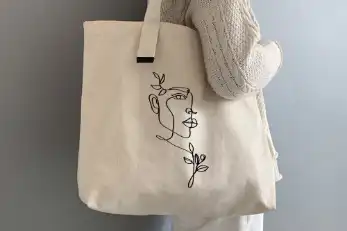 Wholesale Fabric Handbags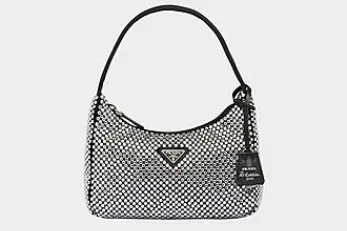 Wholesale Prada Handbags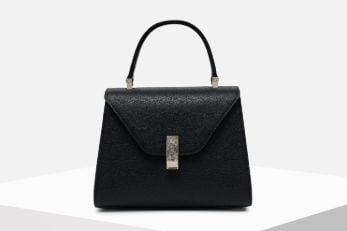 Wholesale Black Handbags
---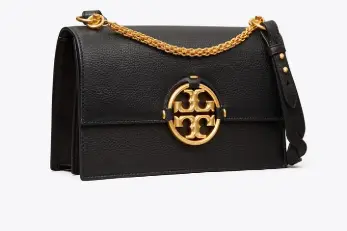 Wholesale Miller Handbags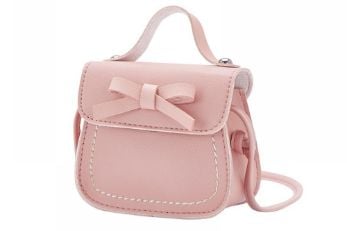 Wholesale Girl's Handbags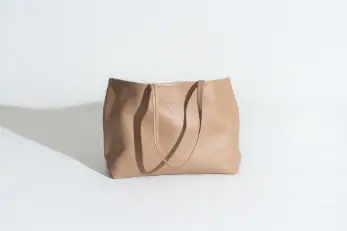 Wholesale Leather Handbags
---
Our Private Label Services Include: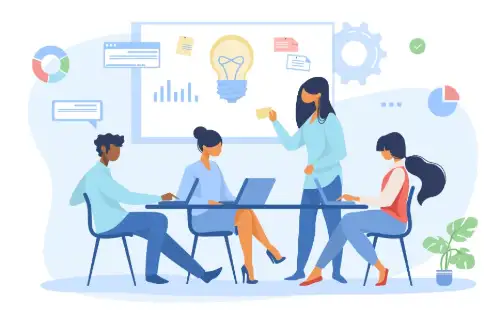 Product Development
We CUT costs for YOUR private label product development. YOUR brand gets VIABLE and MARKET COMPETITIVE products through our private labeling.
Either OEM or ODM, YOU ROCK in the industry with a UNIQUE product.
Confirming Samples
YOU get a FREE sample from the manufacturer through our communication. YOU Confirm the sample to ensure that it's UP TO YOUR requirement.
We guarantee to deliver the same inventory as the Sample approved by you.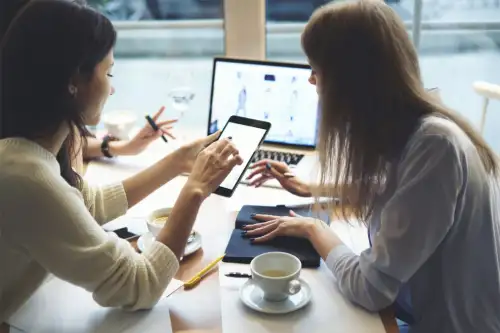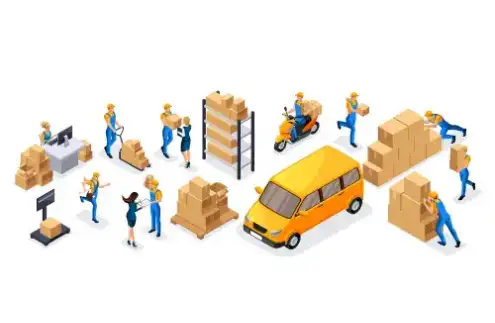 Following Up Production
YOU get updates throughout the process of YOUR follow-up production. We ensure a smooth flow of bulk production to SAVE your TIME and MONEY.
YOU also get FREE from the time-consuming process of back-to-forth revisions. Our team looks after the whole process.
Quality Inspection
We do random QUALITY INSPECTION to ensure ERROR-FREE Production. After manufacturing, YOUR INVENTORY is again checked by OUR QC team.
You never have to worry about any QUALITY issues.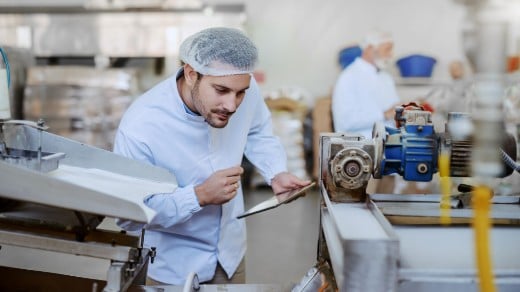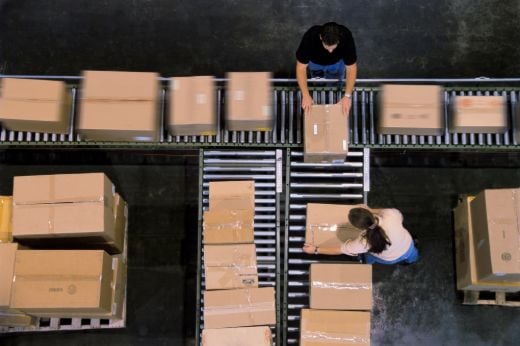 Fulfillment and Shipping
Our fulfillment services SAVE YOUR BUDGET due to merge PACKAGING and bundling. You benefit through 50% LOW-COST Shipping Solutions.
Making you able to DELIVER products Worldwide SECURELY.
Why Choose Us?
All-in-one Services
YOU don't have to WASTE time searching for SERVICES from other companies. YOU get everything under one roof, from sourcing to shipping. We solve problems and GROW YOUR brand like no one other.
Quality Assurance
We source materials to check their DURABILITY. After manufacturing, YOUR inventory gets dual quality inspections. POOR Quality WORRY, NEVER with us.
Fast Processing
We start working on your project the moment YOU confirm your ORDER. YOU will get a quote from the manufacturer in the next 24-48 hours. From manufacturing to shipping, everything is FAST.
Customer Loyalty
YOU get unique and PRICE-COMPETITIVE products from us. It gives YOU enough margin between INVESTMENT and PROFIT. YOUR margin offers a low-cost product to YOUR Customers. Winning customer loyalty.
Hear it from fellow Private Label Handbag Wholesaler
I was having a problem with my brand as it was not getting sales. MY INVESTMENT was in a dark hole. Then one of MY friends (a previous Leelinesourcing customer) told me about them. On the first call, they gave me impressive solutions. Till now, everything is going satisfactory. All thanks to their fantastic team.
– Maira, USA
---
Source Your Private Label Handbags and Make Big Money
We offer the best wholesale price and high quality private label handbags to help you boost your business.
---
Top 6 Private Label Handbag Manufacturers
Want to make YOUR MARK as premium bag seller?
Private-label handbags are one of the TOP-SELLING products in the market. YOU don't have to spend HUGE on investment for this.
Being in this private label field for 10 years, we understand Customer requirements. Here we have clustered the TOP 6 Private label handbag manufacturers. That delivers YOU finest products at affordable rates.
Read on to learn more…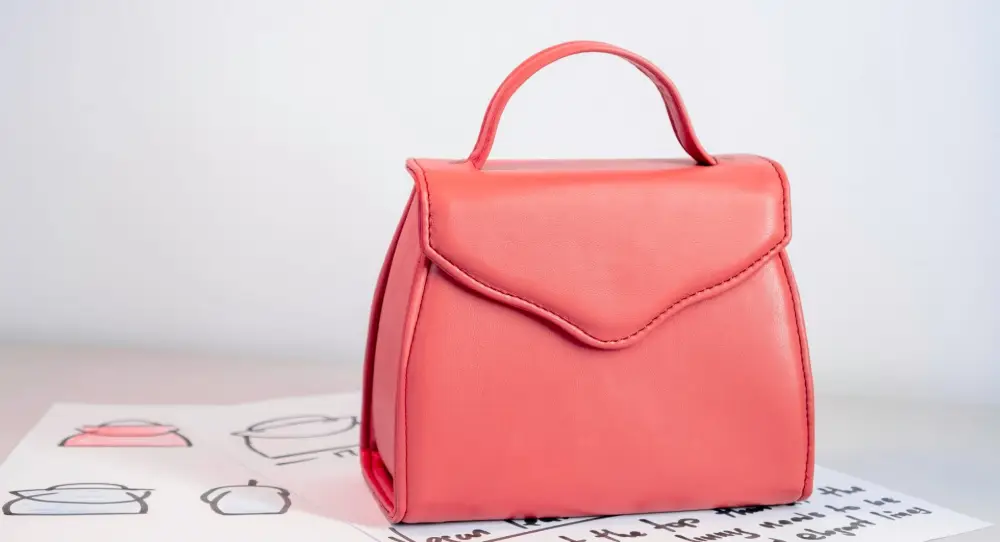 1. Italostile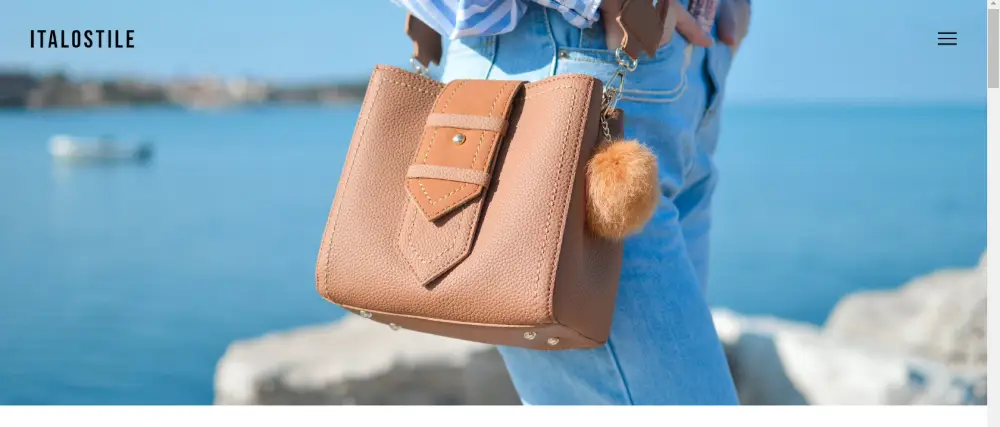 Italostile is emerging as TOP brand for leather goods. Its manufacturing firm provides YOU with DESIGNER LUGGAGE at CHEAP prices.
YOUR private label bags get a made-in-Italy markup through their services. IMPRESSING YOUR customers with something trendy in hand.
Their designers control the BEST styles and packaging to BOOST your brand sales.
Pros:
They manufacture YOUR private-label products at the heart of the handbags firm, FLORENCE. Adopting the perfect fashion details INCREASE YOUR customer count.
YOU don't need a middleman while working with them. That saves your maximum budget.
3 factories have to gain much capacity to handle YOUR large projects. Maintaining a smooth and fast manufacturing process.
They have ultra-modern machinery to optimize the use of raw materials. Reduced leather accessories reduce your investment.
Cons:
No price details on their website. YOU need to get quotes for further information.
2. Cut and Stitch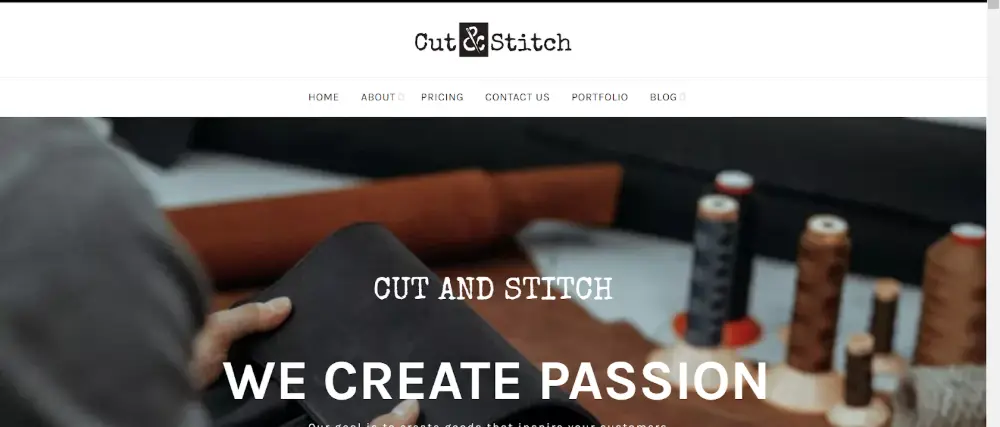 Cut and stitch are one of PREMIUM's private label manufacturers. They supply ELITE leather goods to retailers at LOW market rates.
YOU produce versatile private-label goods through their top-notch manufacturing solutions. Get their consultation for tech-pack processing and FINEST stitching.
Pros:
Their complete control of the supply chain REDUCE YOUR manufacturing budget. LOWER costs couch for HUGE PROFIT. Ultimately leading to customer loyalty.
YOUR all-in-one private label vertically integrated manufacturer. They produce prototypes and manufacture leather bags with durable materials.
They have different BUDGET plans. YOU avail of any according to your Budget and start your brand in LOW INVESTMENT.
Cons:
They only offer paid consultations.
3. Emperi Handbags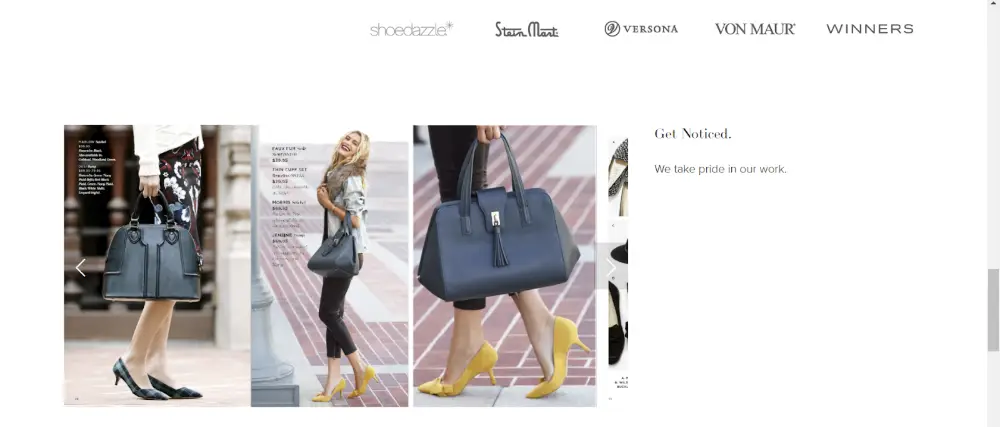 Want to surprise YOUR customers with some Los Angeles-styled handbags? Give it a try Emperi bags.
Their in-house design team collaborates with you. Bringing YOUR IDEAS to SALES FLOOR. YOU get meticulously created bags that EMERGE YOUR brand in the market.
Pros:
They are manufacturing private label bags in their factories. SAVING YOU from DOUBLE-TAXATION and extra CHARGES.
A vertically integrated company OFFERING YOU full customization. YOUR Vision, Their creation.
YOU receive ISO-certified bags. Making YOUR MARK in the international market with BEST QUALITY.
Cons:
Their overnight shipping prices are high.
4. The Littleleather Factory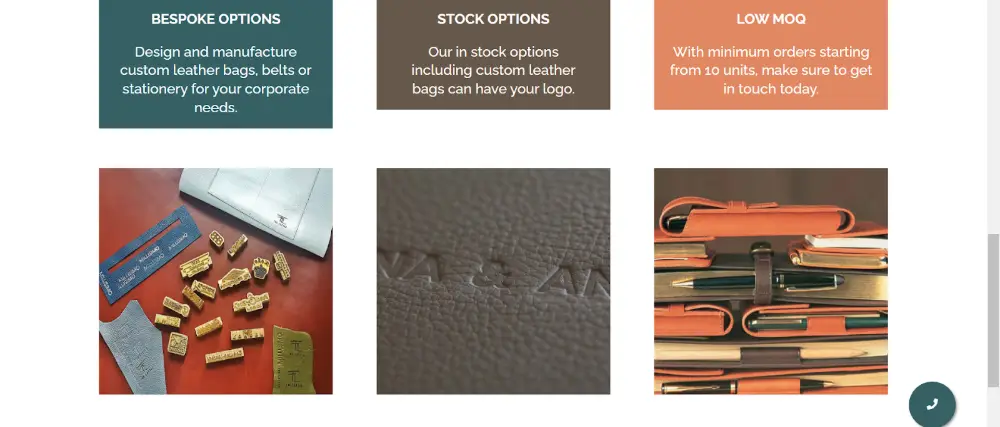 As the name shows, this manufacturer can manufacture all kinds of leather items.
They craft classical private label products that make YOUR brand STAND OUT.
YOU have the privilege to UPSCALE your sales with their artisanship. WINNING the hearts of customers for the last 10 years.
Pros:
LOW MOQ is their number 1 factor in giving them a try. YOU even place an order for 10 products. Complementing YOUR BUDGET. They are also efficient in handling the manufacturing of 1000 bags.
They use Italian leathers for all private label bags, one of the FINEST MATERIAL.
YOUR vision is a Trending product with a keen eye for DETAILS. They create handbags with PERFECTION.
YOU get FAST services from them. Getting YOUR production READY in 2 weeks.
Cons:
No price details are available. YOU have to call them or send emails for further information.
5. Jack Gorgeous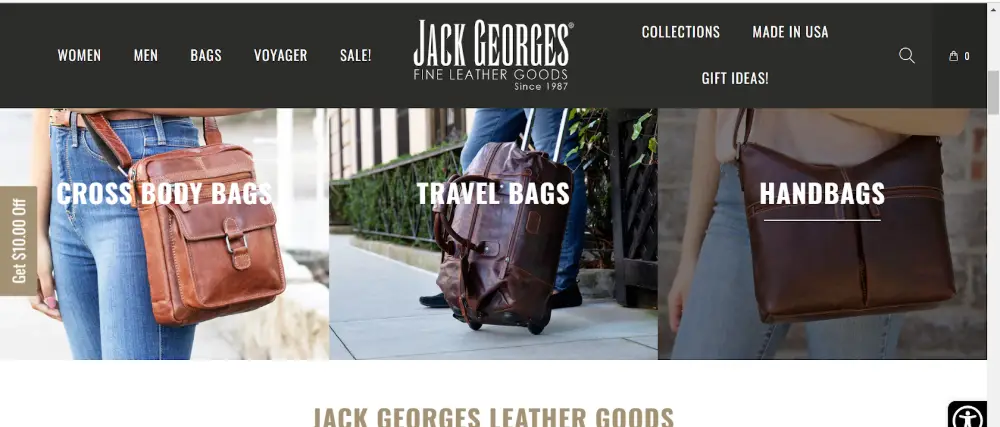 It is not wrong to say JACK gorgeous is the hub of private-label handbags.
YOU find a wide variety of leather goods and bags from this company. They manufacture YOUR ideas with DURABLE MATERIALS. It is one of the emerging companies that can craft 100 products at a time.
Pros:
36 years of experience give them HUGE EXPERTISE to follow YOUR vision. Once you tell them the requirements, their designers craft the EXACT product in no time.
YOU get the chance to RENEW YOUR old products with their REFURBISHING services. They emboss the logo on your luggage in addition for just $20.
NOT satisfied with YOUR inventory, restaurant them in the next 30 days. They develop new private-label products for YOU.
Cons:
They don't refund shipping costs for returns.
6. Montecapri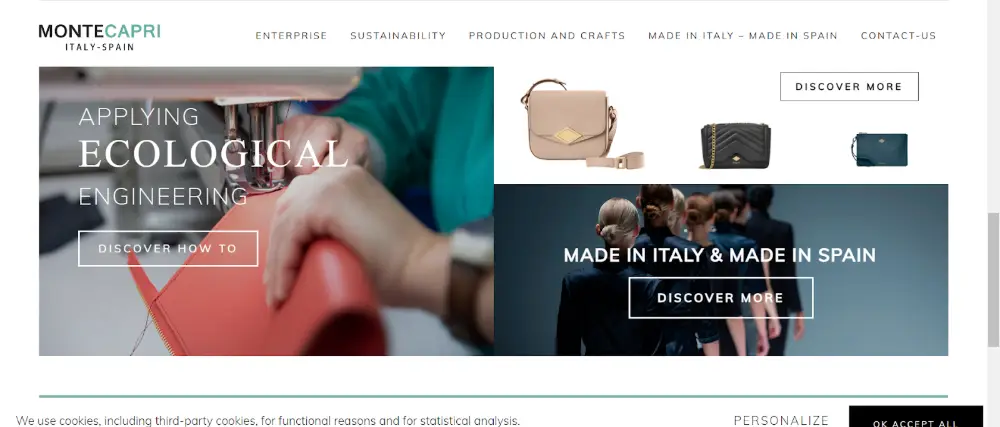 Montecapri is a BLESSING for the retail industry with its fair PRICING policy. They create Italian craftsmanship and handbags with PRIME CARE.
Whether you need luggage in Italy or Spain fashion, Montecapri does it all. Their designers are well-versed in creating prototypes according to YOUR recommendation.
Pros:
YOU get your private label bags inventory ready in a GIVEN time period. NO HASSLE for a long time to wait.
Their Clear communication provides YOU with transparent dealings. YOU are SAVED from post-service problems.
BENEFIT through their ON-TIME consolidation WITHOUT any HIDDEN Charges.
Cons:
The company needs to know YOUR Full details for moving forward.
How do you start a private label handbag business?
Starting a private label bags business is a HALLMARK of TIP-TOP strategy. Here are a few points that let YOU take beginner steps in this BUSINESS.
Step 1: Do market research
Never ignore the FACTOR of BEST research. Use social media for some FINEST research. Check what's in trend. Which style do people prefer most? Keep an eye on your competitors.
Step 2: Define your brand
If you want to open YOUR brand, you must have a CLEAR idea about YOUR THEME and audience preference. Select a logo for YOUR private label bag brand that defines YOUR brand VALUE.
Step 3: Manufacturing
Find a top-notch manufacturer with a keen eye for every detail. Make sure they must have a good reputation. Show them YOUR product design. Consult their designers to KNOW their expertise. Now demand the preparation of a prototype first. Ensure that they meet YOUR budget requirements.
Step 4: Sampling and Follow up production
When you have the prototype checked, ask for Sample. INSPECT QUALITY. After you get satisfaction, go for follow-up production according to YOUR BUDGET. It will save YOUR extra packaging, shipping, and manufacturing services.
Step 5:Launch YOUR brand
Once YOU GET your inventory at your doorstep, launch your brand in good packaging. Do marketing, either through social media or through local strategies.
Looking for the Best China Sourcing Agent?
Leeline Sourcing helps you find factories, get competitive prices, follow up production, ensure quality and deliver products to the door.
FAQs about Private Label Handbag Manufacturers
Which marketplace is best for selling handbags?
The best market for selling handbags depends on YOUR target audience. If you want to sell internationally, there are some top-tier markets available. They are amazon, Etsy, Facebook marketplace, and Instagram. 
These platforms attract thousands of loyal customers with perfect marketing strategies. It's essential to research and compares each marketplace's features, fees, and customer base.
Can I buy a product and sell it under my own brand USA?
Yes. This practice is counted for private labeling. Here, you buy bulk products and sell them under your brand name. 
However, you'll need to comply with various legal and regulatory requirements. These Laws include intellectual property rights, product labeling, and product safety.
What are some private-label handbag brands?
Some private label handbags are,
1- Diore
2- Gucci
3- Birkin
4- Charles and Keith
5- Micheal krey
These brands are famous worldwide, offering a versatile variety of handbags. These are also expensive brands.
Can I sell products without LLC?
Yes, YOU sell products without LLC.  Well, it's essential to understand the risks and benefits of different business structures.
You'll be personally responsible for all of your business's debts and obligations. But  LLC provides its owners with LLC protection. Ensuring the owners' assets are generally protected from the business's debts. This reduces the risk of personal financial loss.
What's Next
Private-label handbags are now emerging as hot-selling products due to more customer demand.
No matter where your business is located, YOU still GENERATE good revenue.
Well, quality matters. YOUR brand must own the TRENDY STYLES that can ENGAGE CUSTOMERS.
Want to increase your customer count with DEMANDING inventory in your store?
Contact Leelinesourcing. Our agents provide you with complete details on SOURCING FASHIONABLE bags.
Do you want a successful import business?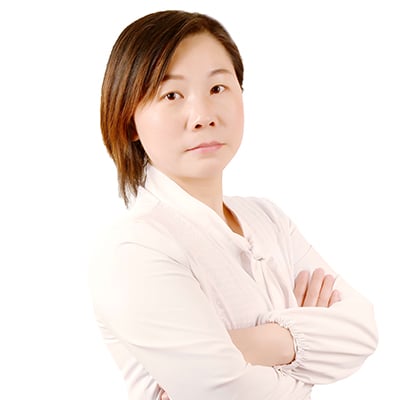 Hey, I'm Sharline, co-founder of LeelineSourcing. We've helped 2000+ customers import from China.
Do you want a better price on product or shipping?
We are sorry that this post was not useful for you!
Let us improve this post!
Tell us how we can improve this post?