Australia Private Label Manufacturers
Leelinesourcing finds the best Private Label Manufacturers in Australia. We provide on-demand services to new and existing dropshippers. Including Logo Design, Label Design, Product Sourcing, Packaging, and Shipping.
We are helping you ESTABLISH the brand's identity and worth.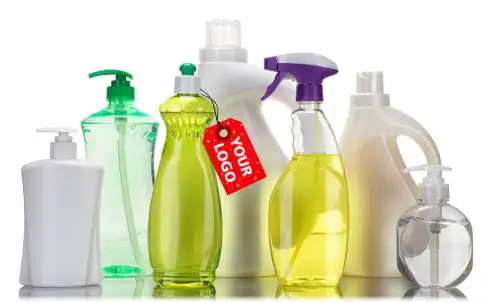 No Risk Free Sourcing No Hidden Fee
You can get Free detailed product quote before order
Wholesale Best Private Label Products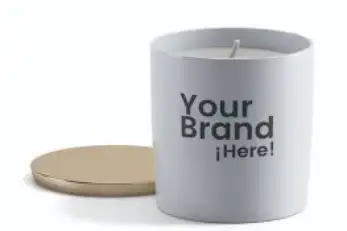 Wholesale Candles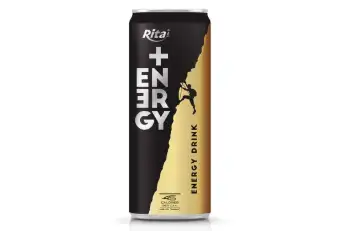 Wholesale Drinks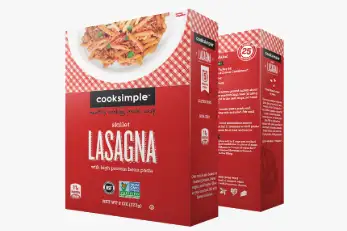 Wholesale Food
---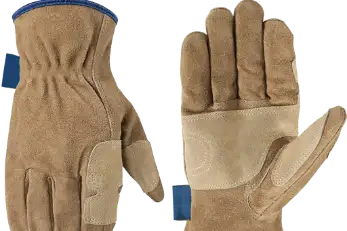 Wholesale Gloves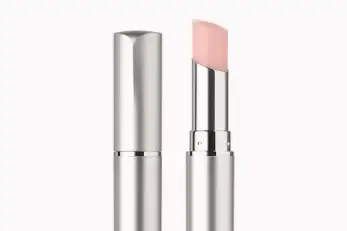 Wholesale Lipstick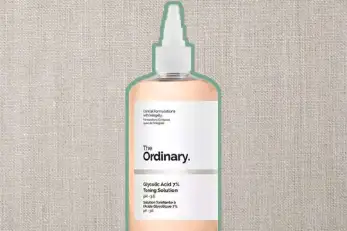 Wholesale Skincare Products
---
Our Private Label Services Include: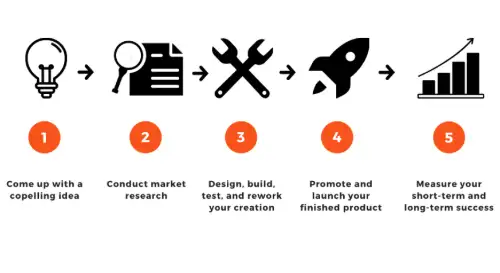 Product Development
YOUR very own product development team handles the sourcing and manufacturing of products. The team manages the mockup and private labels, enhancing your brand's CREDIBILITY.
Confirming Samples
With us, you get a sample product beforehand. So you analyze the durability and efficiency of your ordered item. After your confirmation, we process the shipment. It is to ensure that your order is of the highest degree.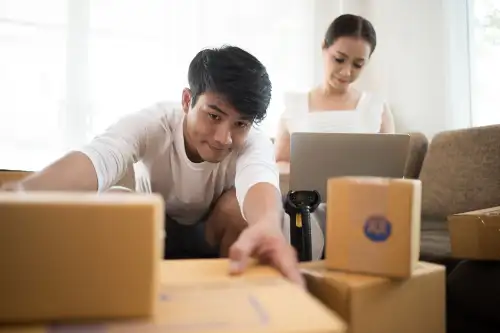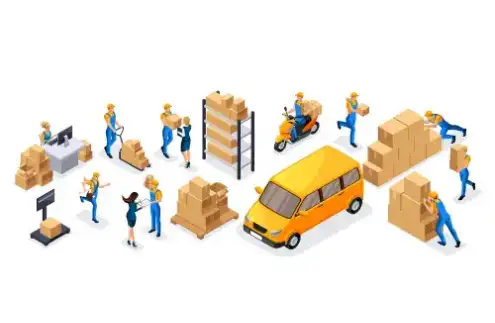 Following Up Production
We send a QUALITY-CONTROL TEAM to the manufacturer's site. It is to ensure ZERO COMPROMISE on the product manufacturing. YOUR clients get value-for-money affordable products. And develop TRUST in the mind of buyers.
Quality Inspection
The products pass through quality control checkpoints before sending you the inventory. We ensure that your own product has higher DURABILITY. As STANDARD gives you a competitive edge over other products.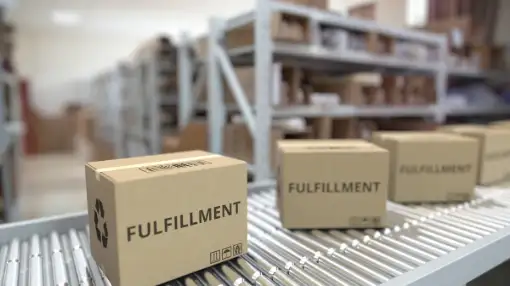 Fulfillment and Shipping
We pack MULTI-ITEM ORDERS together, so the customer receives them at once. Leelinesourcing has a worldwide fulfillment service network. We use over 18 shipping partners to deliver orders to your valued buyers.
Why Choose Us?
Time-Saving
You get a professional team working in China. We help you find SUPERIOR products according to your niche.
YOUR clientele gets timely delivery. And become loyal shoppers, amplifying your brand's value.
One-Stop Solution
We have an in-house Graphic designer to create an appealing label. YOUR orders have the labels of your Brand.
Because of this, YOUR buyers get to know your company. More awareness brings a line of loyal buyers.
Guaranteed Result
You see LIGHTNING-FAST profit growth by selling products with your store's logo. Becoming a client of Leelinesourcing helps you achieve OPTIMAL RESULTS, ensuring success.
Brand Identity
We help you UNLEASH the TRUE POWER of your business and build your brand's identity. You get better business opportunities and your profits SKY-ROCKET in no time.
Hear it from fellow Private Label Wholesaler
At first, I couldn't establish a reputation for my store. Then I came across Leelinesourcing. They helped with unique ideas, graphic designing, and multi-item orders. They assisted in skyrocketing my brand's credibility in the eyes of my loyal customers.
– Leisa, California
---
Source Your Private Label Products and Make Big Money
We offer the best wholesale price and high quality private label products to help you boost your business.
---
Top 5 Private Label Manufacturers in Australia
Need help finding the Best Private Label Manufacturer in Australia?
There are hundreds of real and fake sourcing agents, and it'll be a mess if you start hunting them on your own.
Our sourcing expert has narrowed down a list of Australian Personal Label Agents.
This list contains the First-Choice manufacturer(s). And rest assured, you get the top facilities from each.
So without any further dragging. Let's roll into the world of Private Label Manufacturers in Australia.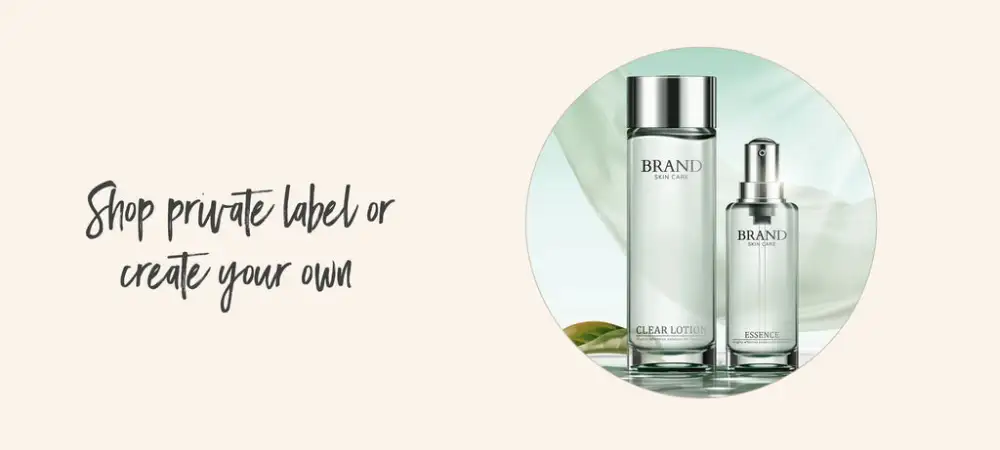 1. Australian Private Label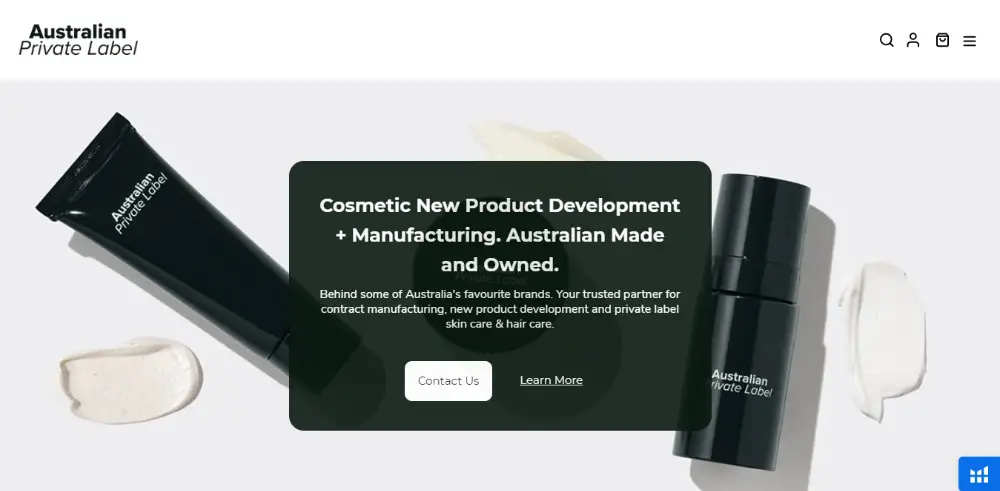 This Australian business handles Organic Hair care and Skincare Products.
They have a large range of services and are creating and selling organic products. These include Product Testing, New Product Development, and Labelling Services. Send them your preferred label and leave the rest to their experienced team.
Other things we liked:
You control the manufacturing BY SPECIFYING the MATERIALS for your own custom product. YOUR shoppers get top-quality cosmetics products that work, and YOU get recurring sales.
They also provide Photography services to their customers. As better photos of your affordable products will aid in increasing orders. As people get a clear idea of your product's features.
The team also offers inventory and shipping software. YOU keep an eye on both of these and increase your business profits.
Things to watch out for:
You may only find a significant Haircare or Skincare product range. They DON'T ALLOW you to import your own custom product from the Chinese market.
2. Vanilla Sugar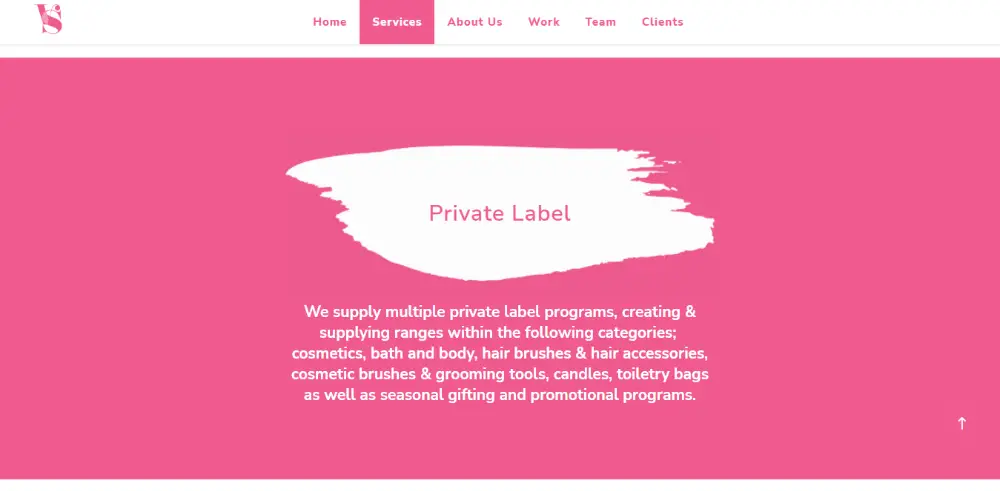 Vanilla Sugar has a diverse selection of the finest cruelty-free cosmetic products. Catered to meet your Brand's requirements.
It is already supplying hundreds of private businesses, and you can be the next on their list.
Other things we liked:
Six different product categories to choose from, including Body & Bath, Cosmetics, and Gifting. YOUR customers have a wide variety of products and label options. Hence, YOU have a large audience for your store.
It provides other resources, including High Quality Product Photography, Sales, Manufacturing, and Marketing. Making it an ALL-IN-ONE PERSONAL BRANDING SOLUTION.
Things to watch out for:
It works with many international brands. So its price is on the higher end of the market, which can be a challenge for Newbie Sellers.
3. Australian Importing Company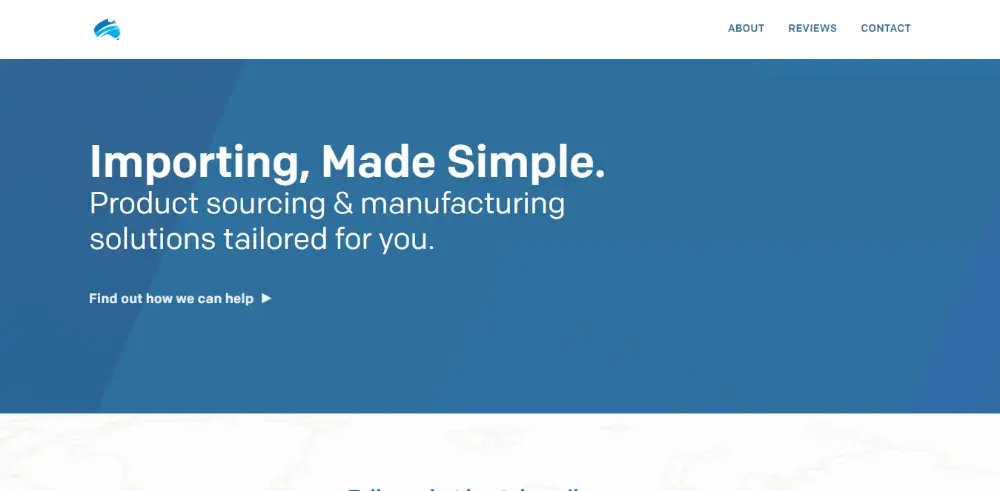 Australian Importing Company assists you in getting your products into your country.
They become an effective medium for you and your supplier. They help you negotiate the best pricing without any minimum order quantity. The agency handles all the Shipping, Packaging, and Sourcing for YOUR Business.
Free your mind from all worry.
Other things we liked:
This company handles EVERYTHING. They get it done if you have your own product idea or want to import a one-off large order. Best for both newbies and established sellers.
They help source any product from China or any other country. YOUR buyers get on-time delivery because the products are already in Australia.
Things to watch out for:
They Don't Offer photography or any other facilities.
4. Private Label Dynamics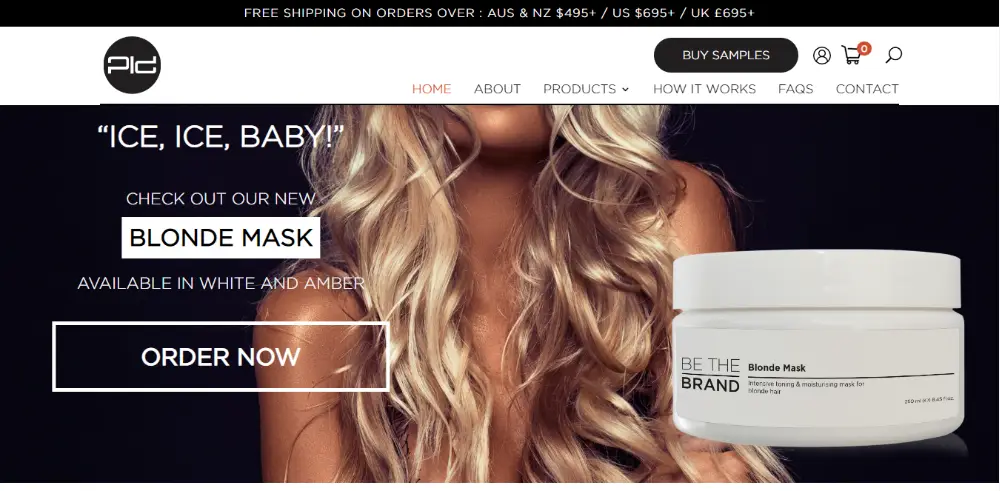 Want to sell Private Label Skin Care, Hair Care, Body Care, and Cosmetics Products?
Private Label Dynamics is your BEST BET to get profitable products with your brand's logo.
They have made the procedure simple for their consumers.
You place your order, and their design team contacts you to decide on the labeling design. And Voila, your order is READY TO DISPATCH.
Other things we liked:
YOU choose your favorite products and design them according to your preferences.
The organization has made the ordering process simple by adding straightforward steps.
YOU can configure a page for your customers to order their favorite items. And the Agency delivers it timely for YOUR customers' complete satisfaction. It enhances your brand's reach and accessibility as customers don't have to rely on a pre-selected list.
Things to watch out for:
It only allows organic products in three categories. Also, there's a condition for having a minimum order quantity.
5. 3P Pty Limited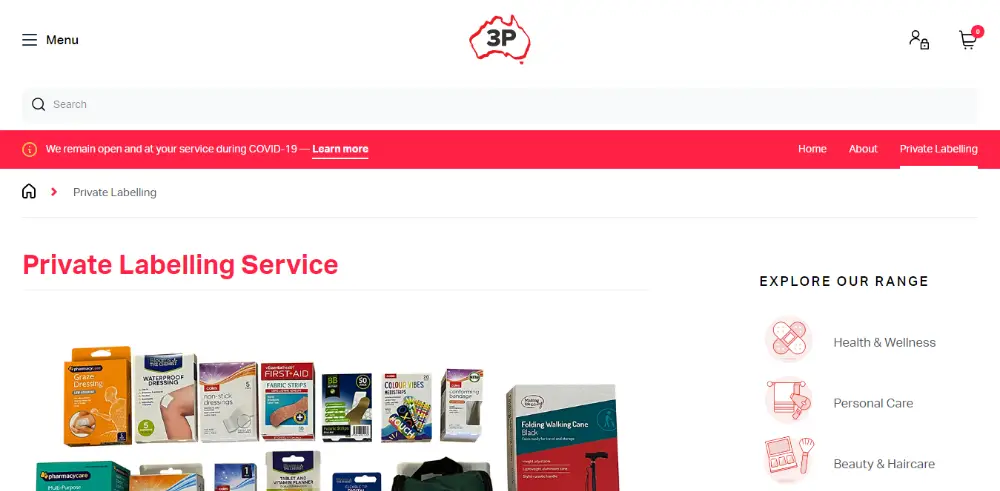 3P has many categories for you to label your products.
Their primary focus is Health products. Including First aid kits, Medication, Monitors, Hot & Cold Therapy, and much more.
YOU can sell products in these EVER-GROWING niches with ease.
Contact 3P for the best rates, get your brand's logo on these products and start selling.
Other things we liked:
They have a large warehouse in Australia with a large range of affordable products. YOUR customers can choose whatever they like. And 3P will handle the packaging and shipping. YOU sit on your sofa all day and watch your BUSINESS GROW.
They have a collection of only INTERNATIONAL STANDARD products. YOUR buyers will have more confidence in buying products from YOU. Because of the Premium-Quality products delivered to their doorstep.
Things to watch out for:
They only provide their own custom product label options. You won't get any design guidance.
How do you find private-label products in Australia?
Finding products for PL is like finding a NEEDLE IN A HAYSTACK.
In short, it's tricky and hectic.
So how do I find products for Personal Branding, then?
To make simple a bit easier for you, I have divided the whole approach into steps. You can use these steps to find the best dropshipping products in the industry.
Step 1: Choose the Top 3 Websites
YOU get Loads of Results when you start researching manufacturers for your brand.
It is FRANTIC to select the best one. (Choose any three of the websites mentioned above to make things easier)
Step 2: Find your Niche's Products
Now it is time to find products from your niche. YOU contact the agents to see if they can bring in your desired products.
If they cannot. Move on to the next one. And repeat the process until YOU get hold of an agent. That provides Labels without a minimum order quantity condition.
Step 3: Close the Deal
Once you have found the right agent, get a sample product. Also, keep an eye on the quality inspections, and you send in your team to ensure that there's NO BREACH.
P.s. You have an all-in-one package if you choose Leelinesourcing above all others.
Looking for the Best China Sourcing Agent?
Leeline Sourcing helps you find factories, get competitive prices, follow up production, ensure quality and deliver products to the door.
FAQs about Private Label Manufacturers in Australia
How much investment does one needs to start a private label business?
You need at least $15,000 to start a PL business on full-throttle. But if you decide to start small, you can do it for $5000 as well, depending on your sourcing and handling partner. 
Where do you source private-label products in Australia?
Most sellers use Amazon to sell their products. Almost 60% of Amazon Sellers use Chinese manufacturers. So if you decide to start your private label business, keep Chinese suppliers on your list or hire an agent. 
Does Amazon have a private label?
Yes, Amazon allows sellers to do private labels on its marketplace after verification. You send your products to the Amazon warehouse. They handle the rest while you sit back and focus on marketing. 
Can you dropship private label?
No place says you cannot. You can hire a sourcing agent. When you receive an order, they label your products inside their warehouse. And send it to your customer's address. 
What's Next
Hundreds of new stores KICK-START daily, but only a FEW SUCCEED.
WHY?
Because they DON'T have access to suitable sourcing agents. That helps them establish a BRAND PRESENCE and Boost YOUR Business.
But you aren't one of them now.
If you are facing similar issues with Sourcing and Scaling Your Brand. Book a FREE CONSULTATION with Leelinesourcing. We guide you on the right path and assist in sourcing only First-Class products.
Do you want a successful import business?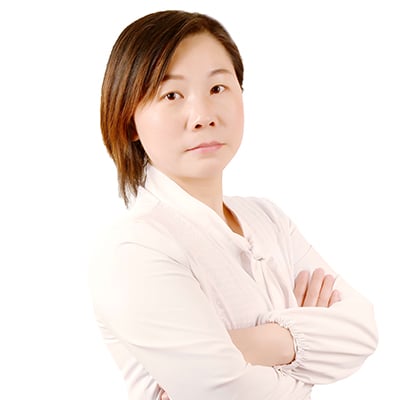 Hey, I'm Sharline, co-founder of LeelineSourcing. We've helped 2000+ customers import from China.
Do you want a better price on product or shipping?
We are sorry that this post was not useful for you!
Let us improve this post!
Tell us how we can improve this post?