China is the major trading hub in manufacturing high-quality products for the global market.
The Chinese factories make big capacity, low price, and high-quality goods. That is why foreign brands have imported made in China products in recent years.
However, some risks might be challenging, like language and cultural differences.
Among all, the quality control process of manufacturing is vital. You should make quality control in Chinese products.
After all, product quality is one of the deciding factors of your business growth.
We'll talk about quality control methods for importing from china in this article. Let's dive right in!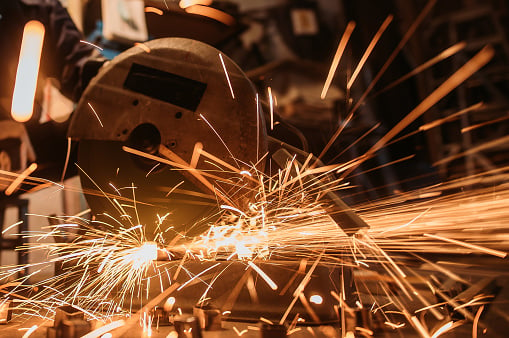 4 Quality Considerations While Importing From China
Before importing made in China goods, you should take into the quality considerations as below:
1. Setting Out the Quality Standard
Your design team has to prepare the product specifications and a prototype as a reference. Then, instruct your production team to enlist necessary items for the manufacturing.
The operation team should also work out the detailed process flowchart.
Finally, decide on the benchmark after conducting tests to get exactly what your customers want.
You can determine the acceptable ratio of flaws and defects.
2. Communicating Your Needs
You have to tell the factories your products, workflow, and timings requirements. Find out the best way for secure and clear communication.
3. Ensure Quality Fulfillment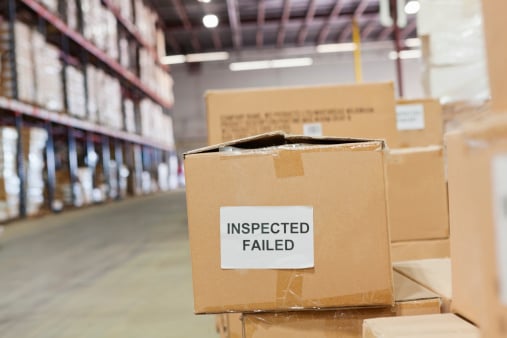 The quality of end products should match your benchmark. You should carry out inspections before and during the manufacturing and before shipment.
Each inspection stage audits specific items, like raw materials, dimensions, durability, and others.
You can check for possible issues and take preventive measures to ensure high-quality products for your customers.
4. Choose A Quality Control Authority
It is essential to choose a reliable and responsible China inspection authority. This step decides if your end products made in China follow your preset benchmark for your consumers.
You can spend travel expenses on traveling to China and inspecting.
Otherwise, employ a full-time inspection team based in China or a third-party China agency. They are professional and cost-efficient in removing low-quality products.
Some Problems of Chinese Products Quality You May Meet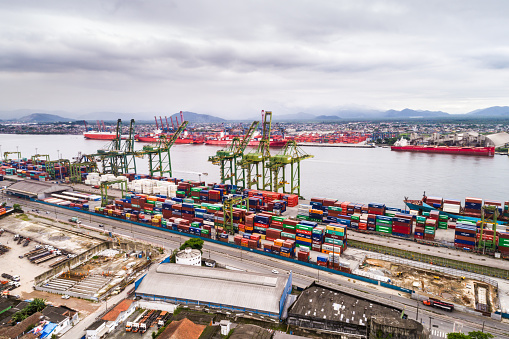 You should make a pre-shipment inspection (PSI) to inspect the Chinese products.
Otherwise, you will face costly risks:

1. Unable to Meet Target Country's Quality Standards
You may be subject to extra costs for defects and product modification. Besides, different countries have different standards.
For instance, the requirements of Japanese quality for Japanese products differ from western standards.
If the made in China products don't fulfill the quality products requirement of a country or an industry, they might be prohibited.
With inspection, you can ensure a high quality product and prevent unnecessary costs.
2. Production of Poor Quality Products
The last thing you want after a product launch is recalling the products. It is costly throughout the supply chain and affects your image and brand.
You need to examine product quality to see if the China factories manufacture your brand product according to your need.
3. No Written Reports about Quality Qualification
Make sure you have written reports for product inspections. It is your records and in case of future needs.
You can also save hassles from reinspecting by showing the reports when needed.
4. Possible Biased Quality Control by Internal Staff
The pre-shipment inspection needs to be unbiased and trustworthy.
However, internal assessment by your quality control employees could be biased. You can hire an independent third-party China inspection company.
They are professional and produce neutral assessments to determine quality products.
5 Reasons for Hiring Quality Control Companies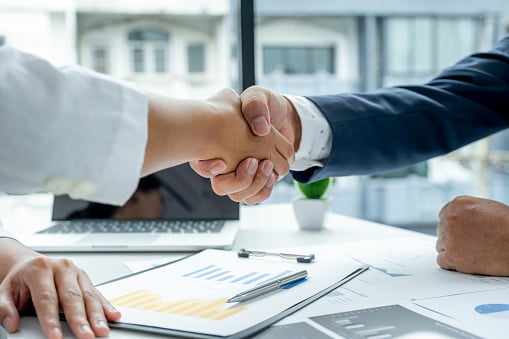 Let's take an insight of importance to hire Chinese firms for inspection:
1. To Find Trustworthy Factories
Third-party Chinese quality controls are performed by ISO 9001 organizations. They are experienced and skilled.
You'll get guaranteed strict inspections without bargaining the interest while focusing on your needs.
You can find reliable China suppliers through them.
2. To Ensure Integrity in Product Inspection
Finding an unbiased and neutral inspection company is essential to examine your made-in-China products.
In this case, third-party quality control agents are professional and impartial. They employ and rotate inspectors regularly to ensure unbiased opinion during inspections.
3. To Ensure Quality and Timeline Compliance
Many companies get made in China products that comply with their quality benchmarks by hiring inspection companies.
It also allows inspections within the agreed timeline for you. You can ensure smooth imports with them.
4. To Make Early Defect Correction
In case of any low-quality products, the quality control company notify you immediately.
Many buyers then make early corrections before receiving the products. It saves your time and costs without returning and modifying the products.
5. To Prevent Financial Losses
By hiring inspection companies, you can save costs in many ways. You save travel expenses by not traveling to the Chinese factories.
Besides, you can hire an inspection company only as and when needed.
Hence, there is no need to pay salaries to full-time inspection staff.
Inspection, Supplier Audit, Product Testing in China & Asia
We focus exclusively on QUALITY CONTROL. Today hundreds of clients worldwide have selected to trust Leeline Service as their partner for supply chain Management.
How to Conduct Quality Control Management?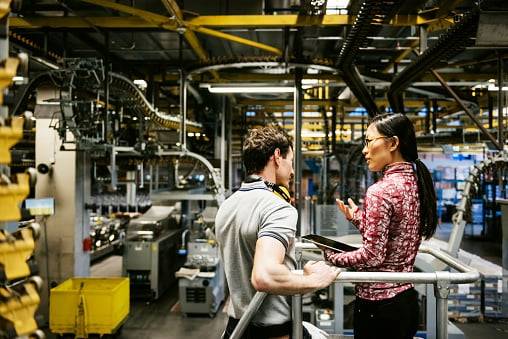 1. Understand the Value of your Products
With the product value in mind, you can figure out the quotes from factories which may help you settle on the domestic consumers.
You have to figure out the raw material, basic process, functions, and even the design. The most important thing you have to understand is about product quality.
You have to know the price range of the product at a certain level of quality.
As such, you have to understand the value of the product and differentiate which are the low quality ones.
The full understanding of your products will definitely help you to specify the quality standards in detail in the contract when you cooperate with Chinese manufacturers.
2. Cooperate with Quality Supplier
First and foremost, you have to reach them to check their qualities. You can find the latest news of these suppliers on different platforms such as,
B2B websites, Google, trade shows, and social media sites such as Facebook, Twitter, and LinkedIn.
Find them, and get their contact info and background info to know much more about the manufacturers. Check on the comments section on their website to know their reliability.
3. Inspect the Imported Products
When it comes to quality control over the imported products, there is a wide variety of stuff to do on the list.
It covers all possible links ranging from the beginning of the manufacturing line and the ending of pre-shipping management.
We've divided it into three different periods for the product.
It is the first step in checking the raw material and components to manufacture your goods. Generally, Chinese factories are inclined to source lower price materials and might be unaware of your country's restrictions.
For instance, countries from the Asia Pacific and Europe might have different limits.
To ensure quality, you could draw samples randomly for lab testing. Besides, you should check the product prototype to ensure a successful design.
In addition, you have to make frequent communication before the mass production period.
These ensure that the Chinese factories completely understand your quality specifications, materials, components, and manufacturing process.
In-process inspection means the inspection during the mass manufacture of products. It is to prevent that they produce possible unsellable products.
You have to check the quality of a few manufactured products. It is vital to correct them early and avoid issues before you manufacture the rest of the products.
You should never check it too early or late given its turnover of the product manufacturing.
Try to find out the non-conformity products based on the buyer's requirement.
Besides, you have to pay attention to the visual defects of the products. This step is of great importance before it enters the market.
What's more, you should monitor the Chinese manufacturing process, like the forging process and the assembling requirement.
Communicate frequently to ensure your Chinese supplier understands your product specification better. It allows you to get the manufacturing update from the factories too.
Most Chinese factories produce nearly up to the required standards.
The in-process inspection prevents possible loss for the "almost" attitude. You also have to pay attention to your intellectual property and schedule to know the lead times.
Remember to follow up on these critical issues for your business and make necessary changes based on the market.
Literally, pre-shipment inspection means the product inspection before the shipping. Typically, you will get quality control from the Chinese factories on finished products.
But that's not enough. It is usually carried out once 100% of the order is produced and almost 80% packed.
Some may even wait until all orders get packed. It identifies possible faults and errors before shipment to ease issue correction.
For this part, you may not be able to check the product one by one. The best solution is to make onsite sampling tests to determine the acceptable number of defects.
Pick randomly, and figure out an accurate overview of the quality of the batch order.
Then, get the test report, and evaluate if it is up to your quality standards.You should pay close attention to finding the defectives.
The possible problems are the products, dimensions, and unmatching color from the ordered samples.
You may also find scratches, holes, and other damages.
4. Choose an quality inspection method
It's important to entrust a reliable partner to conduct quality control and ensure good product sourcing.
As such, you can make it by yourself, hire inspectors, or authorize a professional quality inspection agency. Make sure they fully understand your product requirements.
| | | |
| --- | --- | --- |
| Method | Pros | Cons |
| Travel to China to Inspect Personally | Know quality requirementCan deal in person | Unsure of the best inspection methodTakes time and money |
| Employ a Full-Time Inspector | Professional inspectionAdhere to your company's standardCost-effective for regular inspections | – Need to set up China office- Must comply with China labor law- Not worthy for infrequent inspections |
| Hire a Third-Party Inspection Company | – Detailed and unbiased report- Flexible price based on needs- More choices for multiple services | – Possibly unstable – Integrity issue |
FAQ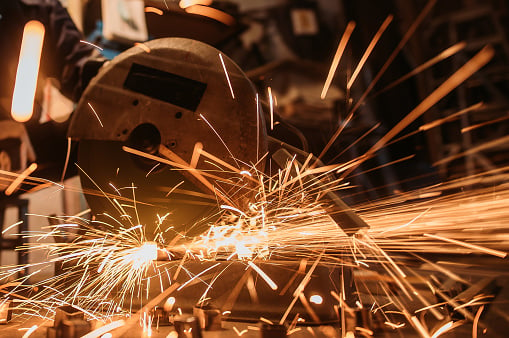 What are the types of quality inspection services?
There are various services by the quality inspection company. They include pre-production inspection, in-process inspection, and pre-shipment inspection. 
You should decide the service you want based on your quality requirements, types of products, minimum cost, and timeline.
These save you from quality problems that may ruin your business.
How does product inspection improve manufacturing productivity? 
Product inspections help identify defects before shipping.
They can detect the errors early and correct them before mass manufacture. It will save you time and costs without reprocessing or returning the products for manufacturing.
You can improve productivity and reduce material wastage. There will also be lesser defective products manufactured. 
How to choose an excellent quality inspection company in China?
The inspection company should meet the qualification standard, usually the AQSIQ or CNAS certification.
Besides, you can study whether their service fee structures are reasonable. The company background, experience, and services provided are also essential.
In addition, you should look for an efficient inspection company that issues reports timely. 
When is the right time to hire an inspection company?
Inspection companies are beneficial if you hire them at the right time. It is especially when dealing with new suppliers or buying premium products. 
Besides, the right time is when you have faced quality issues multiple times or want to communicate quality issues timely.
You should also hire a quality inspection company for better shipment control. 
Final thought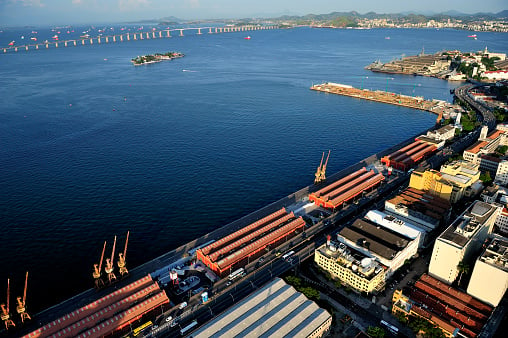 Many factories from China produce cheap products of good quality. Still, the popular belief is you get what you pay.
You don't want to sacrifice quality for low-cost China products.
Otherwise, you might fail to meet quality standards set by your industry and need to recall faulty products of poor quality.
A professional China inspection company helps source reliable factories, inspect materials, and reduce poor-quality products.
It allows lean manufacturing by making early modifications to the poor quality. So, choose a highly reputed and trustworthy China inspection company like Leeline Sourcing to ensure your product quality.
We are sorry that this post was not useful for you!
Let us improve this post!
Tell us how we can improve this post?