Sandals Wholesale Suppliers
Our professional team will negotiate prices with your supplier on your behalf and help you to save 40% of the budget. You will get a quality-filled, customized sandal collection at your doorstep without hassle. Our team will seamlessly handle your project from inventory management to shipping duties.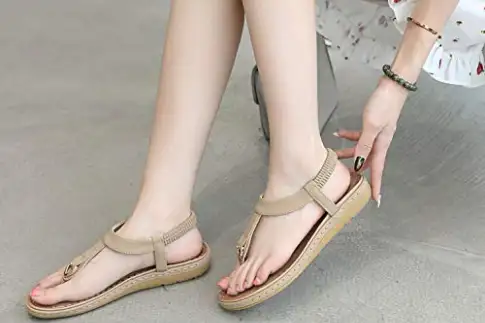 Top 1 Sourcing company in China
With 10 years of experience in china sourcing business
No Risk Free Sourcing No Hidden Fee
You can get Free detailed product quote before order
Trusted by over 2000 Customers
Leeline is your trusted sourcing agent partner in china
Wholesale Best Sandals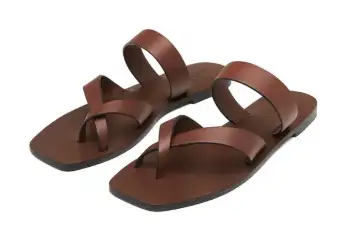 Wholesale Emery Carter Sandals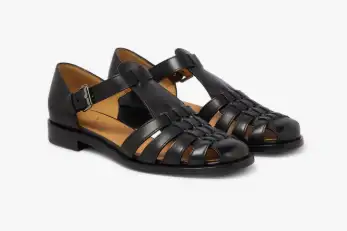 Wholesale Fisherman Sandals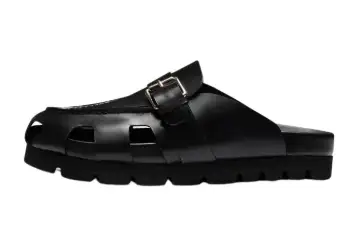 Wholesale Men's Sandals
---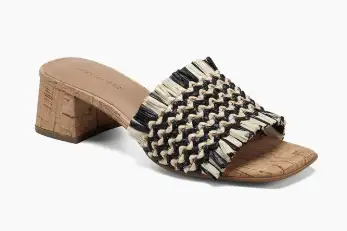 Wholesale Summer Sandals
Wholesale Toe Post Sandal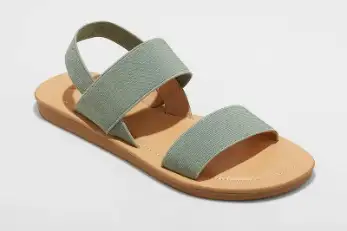 Wholesale Women's Sandals
---
Our Sandals Manufacturing Services Include: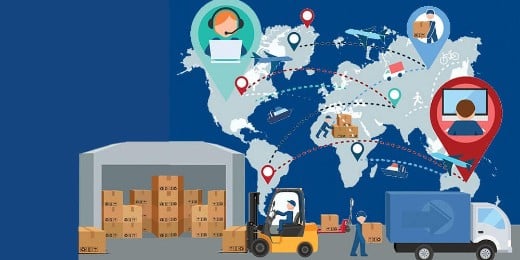 Sourcing Sandals Suppliers
We work with trusted suppliers, you will receive top-notch inventory without any minimum order restrictions. You'll get a quick reply from us in two days, and there's no hidden charge.
Sandals Quality Control
We will perform pre-production testing followed by an in-house inspection of all the products to provide accurate production. With our quality checking, you can be sure that your inventory complies with Good Manufacturing Practices compliance.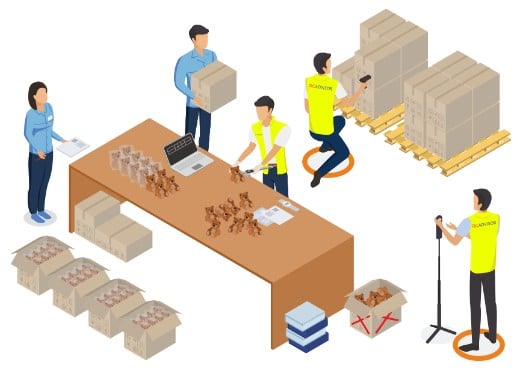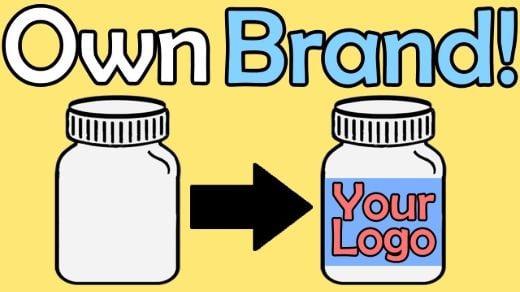 Private Label & White Label Sandals
You can build and grow your brand with us at a low cost and we will print logos on your products and customize gift packaging. Plus, our attractive product shoot will also attract your customers.
Dropshipping and Fulfillment
With our assistance, you can integrate your brand with many e-commerce platforms. We will manage your entire brand, including inventory management and shipping to customers in a fast, secure manner. You can focus on marketing.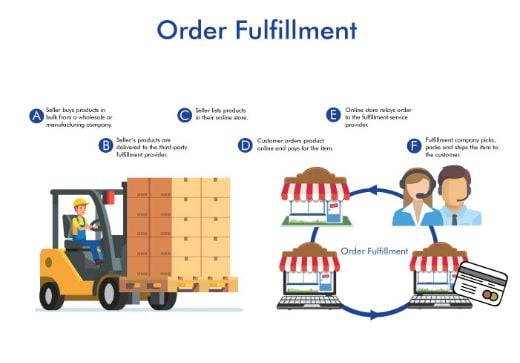 ---
Hear it from fellow Sandals Wholesaler
Leelinesourcing started from scratch and handled every aspect of the project. Everything has gone smoothly, and I have never had problems working with them. Definitely worth checking out.
– John, Illinois
---
Source Your Sandals and Make Big Money
We offer the best wholesale price and high quality sandals to help you boost your business.
---
Top 5 Sandals Wholesale Suppliers
Are you left wondering whether sandals wholesale is a profitable niche or not? According to statistics, the wholesale sales of shoes in 2020 were $365.5 and will increase to 530.3 billion dollars by 2027 with a CAGR of 5.5%. So, statistics clearly show that wholesale sandals are growing day by day due to new and changing trends.
But to find an excellent and trustworthy supplier for wholesale shoes is not a piece of cake. With ten years of experience and dealing with certain suppliers, we have filtered out the top 5 sandals wholesale suppliers.
Check out how these suppliers can benefit you.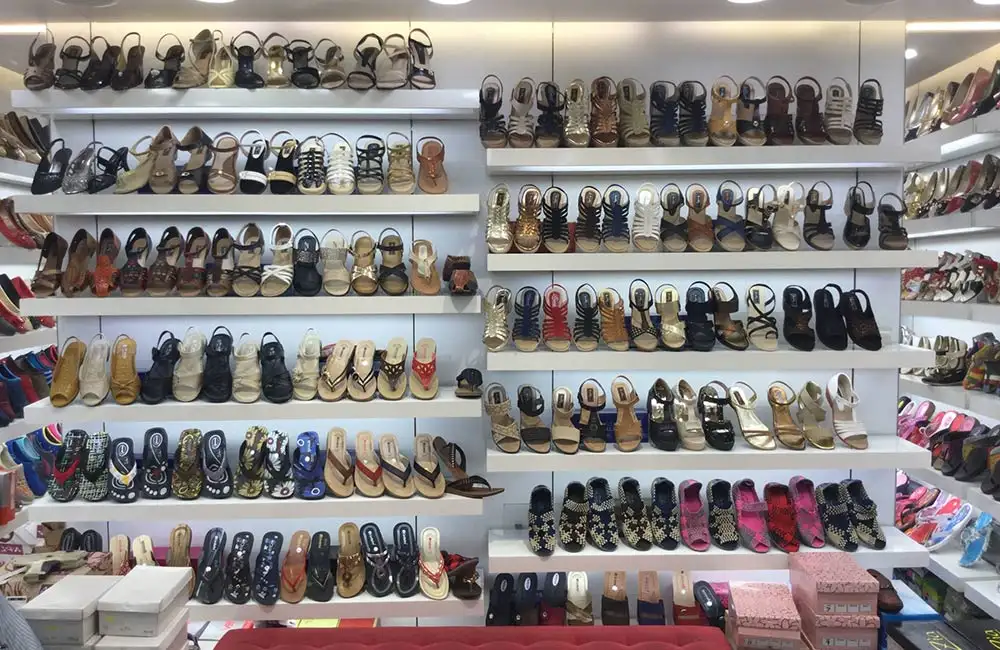 1. ANNASHOESLA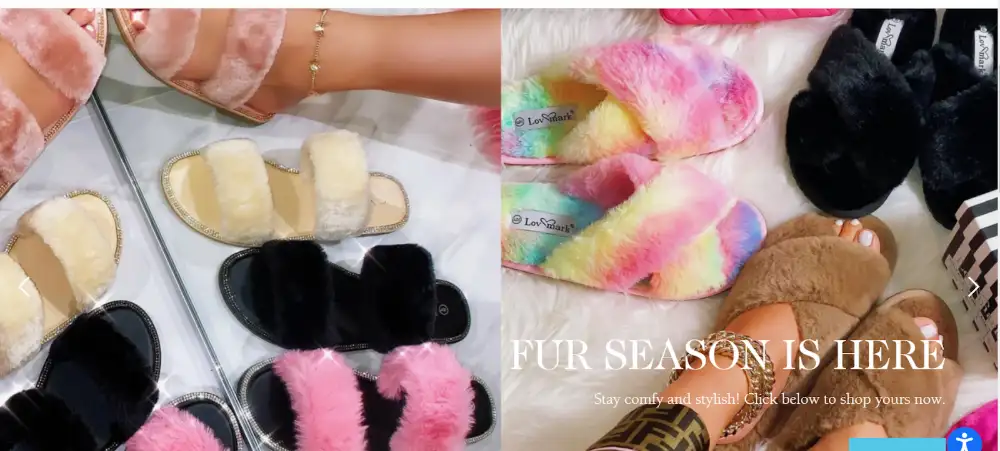 Annashoesla deals in wholesale shoes around the globe. Moreover, they provide 20% off on orders using Promo code INSTA20. But you can not return items after using this promo code.
If you are a US wholesaler, you can also enjoy free shipping over $65 for wholesale sandals, but you can not use the promo code to enjoy free shipping. If your product does not qualify for free shipping, you can avail of $10 flat rate ground shipping.
They only accept internationally ordered returns for specific areas. They also offer a large variety of flip-flops, casual flats, or booties at wholesale prices.
Email Address:
Hours of Operation:
Monday-Friday 9:00 am-3 pm PST
2. Forever Link Shoes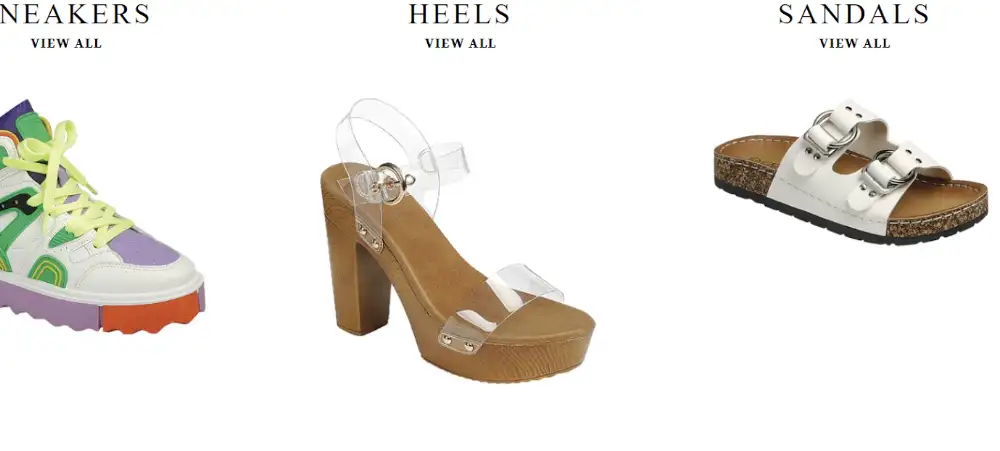 Forever Link Shoes is the leading store in the USA, mainly in footwear. They partner with famous brands like urbanog.com, shoetopia, and aquapillar and deal in bulk orders of men's and women's fashion slides worldwide.
They offer top-notch boutique quality shoes at a reasonable price and ladies' accessories. They specialize in flat sandals, wedge sandals, and over-the-knee boots for summer and winter. You will have the best experience dealing with them.
Phone:
Email Address:
Hours of Operation:
Monday-Friday 9:00am-5:30pm (PST)
Location:
888 S. Azusa Ave City of Industry, CA 91748
3. Alibaba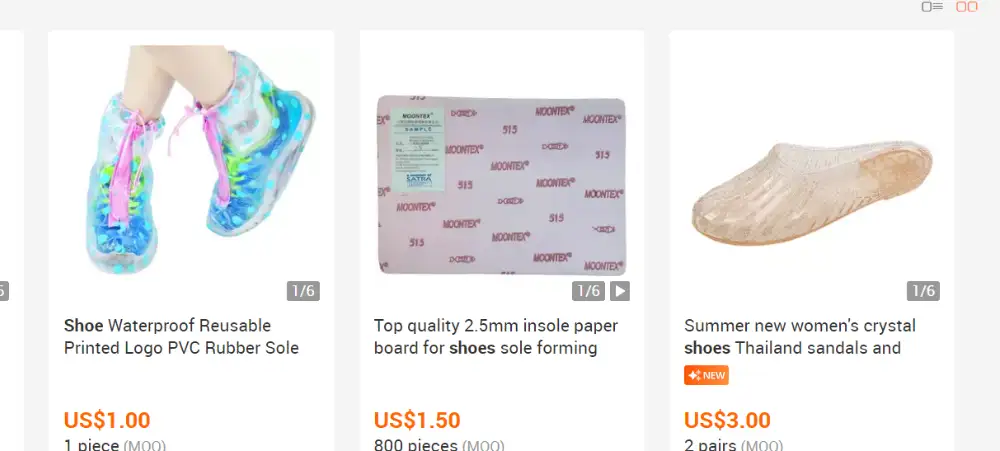 No matter what you want to buy, Alibaba provides you with everything. Alibaba is the world-class B2B platform that deals with every necessity of life, including wholesale errands. Alibaba offers 40+ significant categories, including discount wholesale sandals, apparel, and heavy machinery in 190+ countries.
You can buy anything from Alibaba at a better price than any other platform. Upon receiving the product, they will refund you within 30 days if it is faulty or damaged.
Email Address:
4. Made in China.com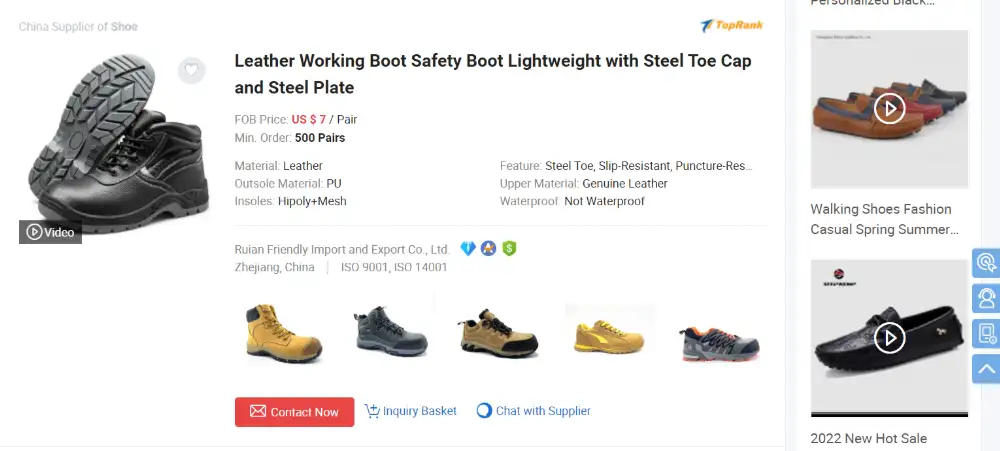 Made in china.com is one of the top-notch trading apps of wholesale slides in China with a branch in the USA also. They work almost around the globe for wholesalers. So no matter where you live, made in china is always there for you.
They offer almost 10000+ products wholesale. The wholesalers can buy everything from here, like flip-flops, clothes, and sandals. Moreover, made in china has 6M+ registered suppliers and 14M+ buyers.
So it is entirely safe to invest in made-in china.com as they have promised to provide you with a fashion-oriented summer at a reasonable price. There is no price limit, so you can buy products in small amounts with full selection available, which benefits entrepreneurs.
Phone:
Location:
Focus Cubes No. 7, Lijing Road, Jiangbei New Area, Nanjing, Jiangsu, China
5. Global Sources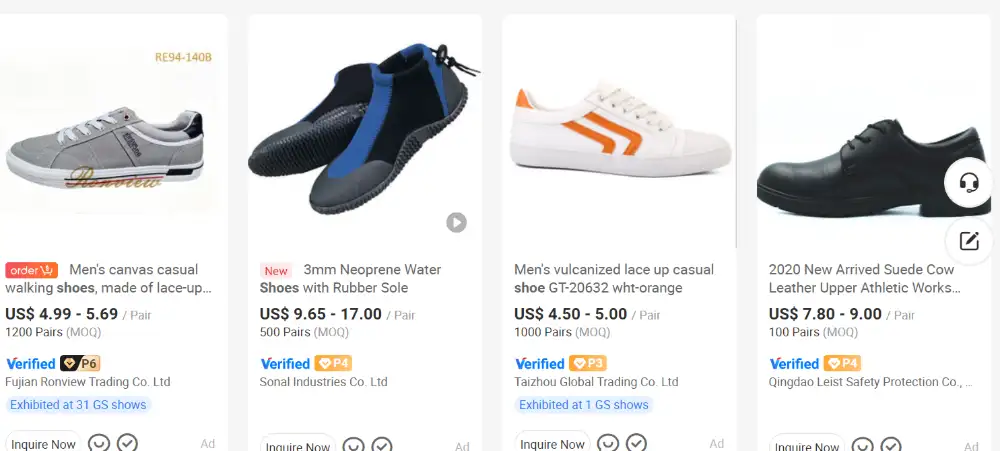 Want to get a modest variety of discount ladies' wholesale sandals and heels, then Global Sources is your go-to choice. Global sources came into being in 1971 with the name Asian sources and finally changed its name to Global Sources in 2000. it has 1800+ booths, 50000+ popular products, and 100% verified suppliers.
So it is entirely safe to work with Global Sources. They are a great choice to get top-notch quality sandals embellished with rhinestones at a budget-friendly price. Moreover, due to their services all over the world, you can buy any women's and men's style-focused collection from them. They link wholesalers with the manufacturers, so you can directly make an order with them and avail of their entire selection of accessories.
Phone:
(400) 602-2028
(800) 870-8887
Email Address:
How do you start a sandals business?
Starting a sandals business is not too tricky but strategic. by following different methods given below, you can create it easily.
1. Plan Your Business Model
First, you must plan your business model and what you want to sell. You want to sell flat sandals, dress sandals, or athletic shoes. And how much will it cost you, whether it is within your budget?
2. Get Business Licence
Find out if your state requires a business license or not. If needed, get the business license first, protecting you from further fines.
3. Find The Supplier
The next step is to find a good supplier or manufacturer who can provide quality products according to your demand. You can search about them on websites like Alibaba, made in china.com.
4. Select Your Store Location
The next step is to select your store location as it helps to grow your sales. Make sure to choose a unique place as it may attract customers so your store will get more fame. Moreover, ensure that your store has an attractive design to deal in a quality way.
5. Hiring Staff
Remember that your staff is the first ones the customers will talk to. So ensure your staff can answer customers' questions and give them helpful suggestions.
6. Go Live
The last step is to make a social media page or website to promote your business. Your brand can be advertised and sold through a website. Moreover, it also helps you to establish an e-commerce shoe business with proper marketing. 
Looking for the Best China Sourcing Agent?
Leeline Sourcing helps you find factories, get competitive prices, follow up production, ensure quality and deliver products to the door.
FAQs about Sandals Wholesale
Is Selling Shoes Online Profitable?
Yes. An average online shoe store owner can earn up to 46.1% profit on the investment of $851076. But you need to manage your store and prices to make a high profit.
Can I Import Without Import Licence?
In most cases, wholesalers do not need import licenses to import goods if they meet the stated requirements.  But an import license is needed on restricted items from the regional licensing authority. It specifies the volume of imports allowed, which should not be increased than the items permitted.
Can You Private Label Shoes?
Yes, surely you can put private labels on your shoes for branding. You can use tags on your brand packaging or your main products. 
Which Wholesale Business Is Profitable?
There is a number of wholesale businesses which are very profitable. Among them, clothing, apparel, jewelry, and designer items are the best businesses. You can invest in them to earn high profits with proper planning and strategy.
Final Words
Men's and women's sandals are good niches to invest in. However, women's sandals are generating more revenue than men's sandals. There must be a perfect strategy and planning for both wholesale categories, and pricing needs to be taken into account as well. Make sure to get price-competitive inventory to excel in the competition.
If you want to invest in this niche and looking for manufacturers who will provide you with the best quality at an affordable price, contact us. We'll provide you the top-notch quality and quick delivery services.
Do you want a successful import business?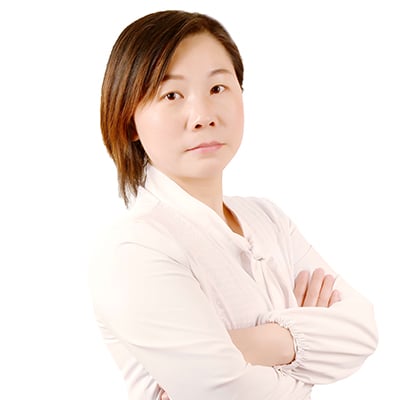 Hey, I'm Sharline, co-founder of LeelineSourcing. We've helped 2000+ customers import from China.
Do you want a better price on product or shipping?
We are sorry that this post was not useful for you!
Let us improve this post!
Tell us how we can improve this post?