Sell On Allegro
We are a RELIABLE team to fulfill your e-commerce business needs from head to toe.
Over the decades, we have served our clients with helpful sourcing solutions. Rest assured, we help you to BOOST your sales.
Get your TOP-NOTCH experience to sell on Allegro with us today!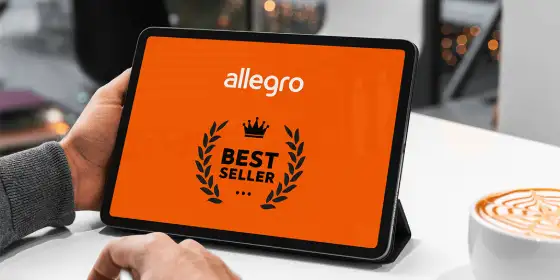 No Risk Free Sourcing No Hidden Fee
You can get Free detailed product quote before order
Is Sell On Allegro Worth It? in 2023
YES! You step into a LARGE potential market by selling on this platform.
As a leading third-party e-commerce platform, Allegro is VERY popular in Poland. It is the tenth most popular eCommerce platform worldwide. As of November 2020, this platform has over 21 million website users. You get HIGH PROFITS from the large customer base when you sell on Allegro.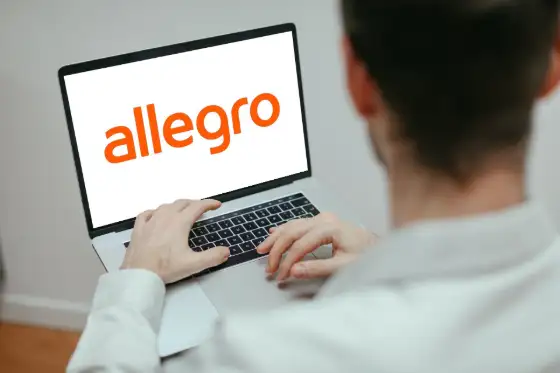 ---
Our Sell On Allegro Services Include: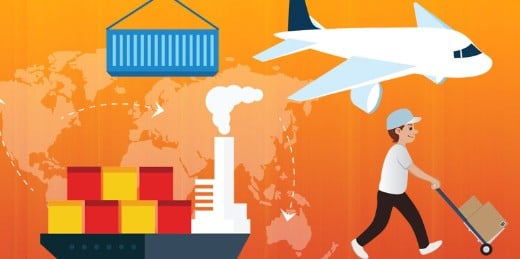 Sourcing Product Suppliers
We are professionals at SOURCING suppliers. Get QUALITY products at the BEST price. We source a HUGE range of RELIABLE suppliers with our broad connection worldwide. Rest assured, we guarantee 100% secure deals.
The SOURCING process is entirely transparent so you sell on Allegro easily.
Product Quality Control
Our team offers product quality control services for order optimization.
We undergo a COMPLETE quality inspection of your products before shipment. Impress your customers with HIGH-QUALITY products delivered to their doorsteps!
You get the original inventory with 100% QUALITY PRODUCTS per ISO standards.
Turn your short-term buyers into long-term with QUALITY.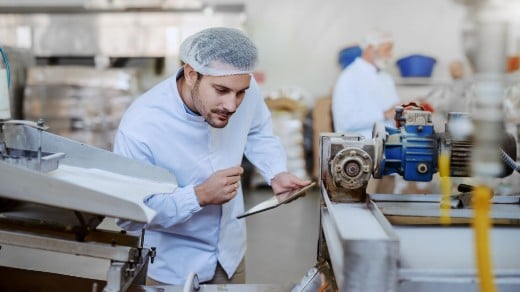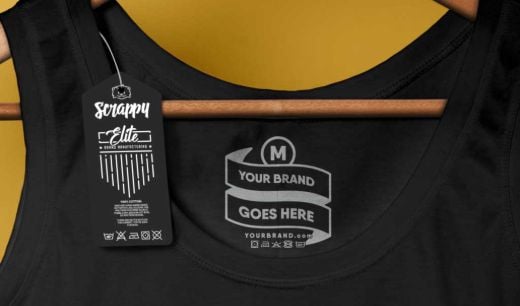 Private Label & White Label Products
We offer private-label and white-label products to eCommerce merchants.
You grab the chance to COLLABORATE with other brands to sell on Allegro. By that, you BOOST your business exposure and achieve more POTENTIAL buyers.
Finally, your sales skyrocket!
Dropshipping and Fulfillment
Manage your online business FAST and EASILY in one go. We fulfill ALL your needs, from sourcing to shipping and delivery. Customer service is contactable 24/7 to help on any matters.
Our professional and experienced team fulfills your orders 100% ON TIME.
Accumulate more returning customers. Reach more new buyers. Make more PROFIT!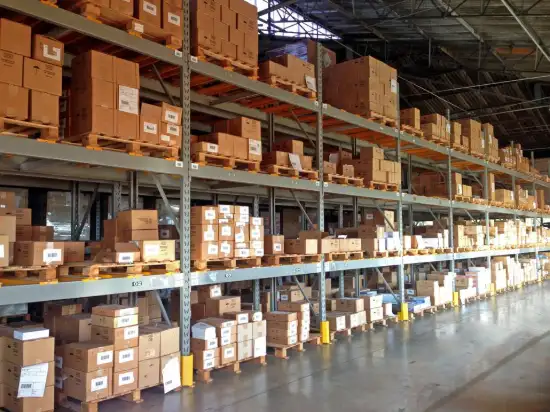 ---
Hear it from fellow Wholesaler
Surely the best team we've worked with in our business experience. Very attentive and reliable in assisting our eCommerce needs. My sales boosted after seeking their help. Overall, worth it and definitely recommendable.
– Victoria, USA
---
Source Your Products and Make Big Money
We offer the best wholesale price and high quality products to help you boost your business.
---
Sell On Allegro: Boost Your Sales 2023
Welcome to my ultimate guide to selling on Allegro in 2023.
E-commerce is growing bigger and bigger worldwide. And, Allegro is definitely worth considering.
As an experienced sourcing expert, we've helped companies PROFIT by selling on Allegro. In-depth, we cover:
What is Allegro?
Things You Should Consider Before Going on Allegro
Selling Fees On Allegro Marketplace
How to Sell On Allegro?
Best Practices for Sellers
The Benefits of Selling on Allegro
Interested? Let's get started!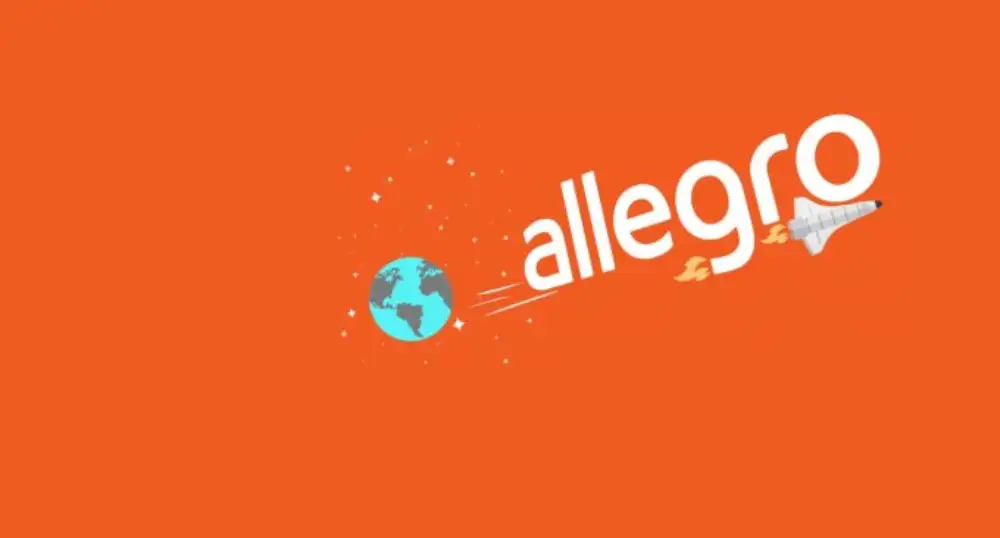 What is Allegro? How Does It Work?
Allegro pl is the largest eCommerce website in the Polish market, established in 1999. It started out as an auction site. The continuous development eventually SURPASSED eBay and Amazon in the European market.
It has:
14 million monthly active users
165 million visits per month
Allegro operates a marketplace model, meaning customers are from over 135,000 merchants. Sellers can list an unlimited number of offers on the platform.
List items, receive payments, and send packages. It's just that simple.
With a HUGE customer base, it creates POWERFUL network effects. It benefits buyers on the demand side and merchants on the supply side.
Things You Should Consider Before Selling on Allegro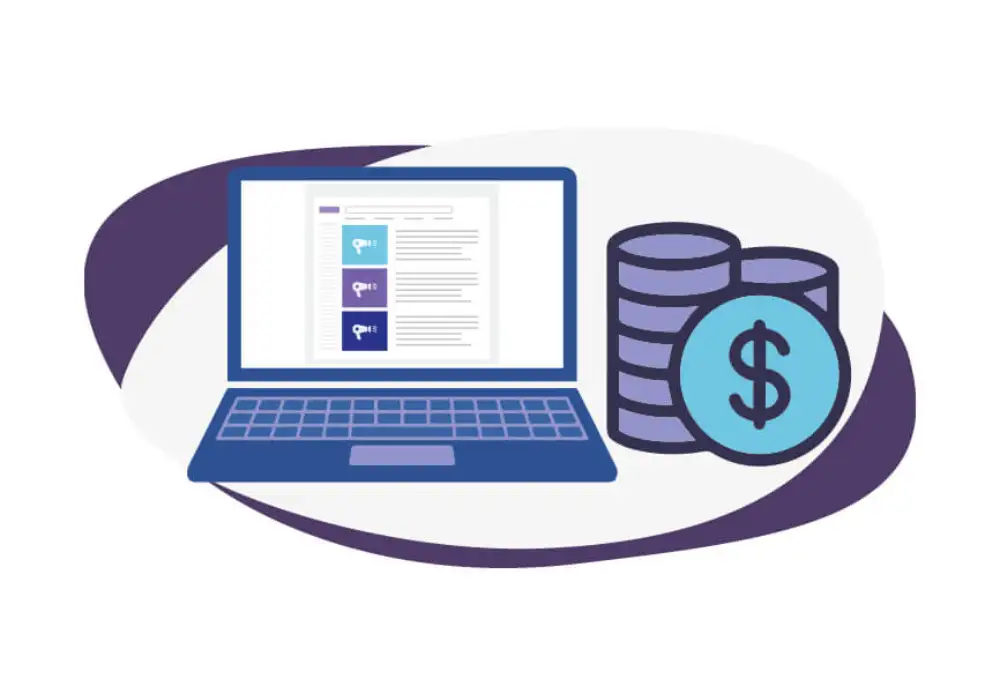 Product Selection
You need to select POTENTIAL categories and products you want to sell on the website. Key categories include:
Automotive
Fashion
Home & Garden
Electronics
Books and Collectibles
Health and Beauty
Sales for a particular product will vary depending on the seasonality. You should have the LATEST data and consider product demand and profit margins.
Research the Niche
Check out the most popular products on Allegro. Any time you want to add a new product, you should ensure there is still a DEMAND for it when you set it up. Don't just hop on to a niche where the demand is so high, as well as the competition. I learned the hard way that choosing a niche with high demand but low competition is best. 
Consider Your Target Audience
It is recommended to use Polish when listing. Using English is fine. However, you can reach more locals using their language.
You get help from translation software or the third-party Allegro moving software. Moreover, it also supports hijacking.
Looking for the Best China Sourcing Agent?
Leeline Sourcing helps you find factories, get competitive prices, follow up production, ensure quality and deliver products to the door.
Selling Fees on Allegro Marketplace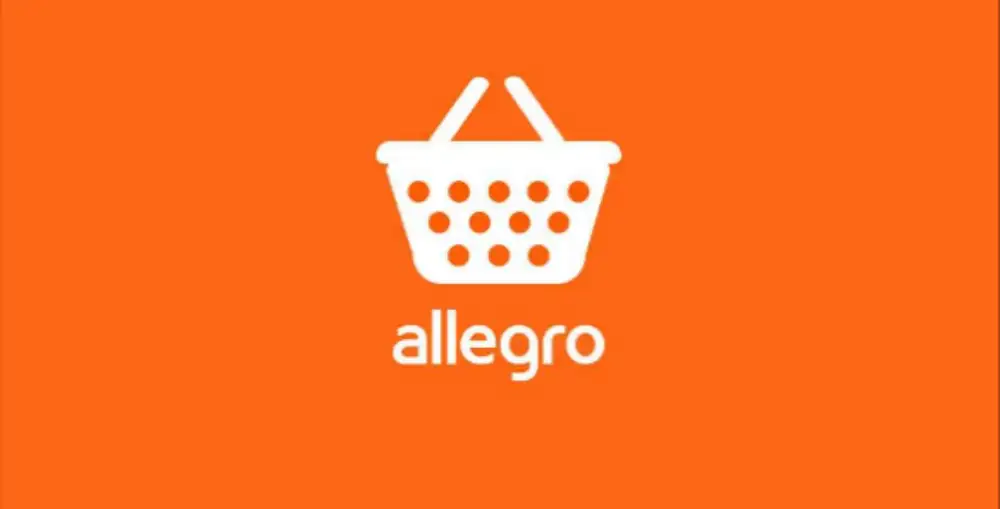 1. Listings Publication Fee
Allegro platform charges publication fees for SOME categories of products (not all!) Categories subject to listing fees include:
Automotive products
Motorcycles
Mechanical products
Animals
And more.
2. Sales Commission
Upon purchase, it charges a sales commission, a percentage of the transaction amount. The commission rate is between 5-15%. It varies for different categories.
The formula for commission fee=
(commission ratio × selling price of a single item) × number of items.
3. Store Subscription Fee
The monthly subscription service is a set of OPTIONAL tools to support the seller's sales.
It is divided into three levels:
Basic: PLN 49 per month
Professional: PLN 199 per month
Premium: PLN 3,000 per month
The higher the subscription level, the more functions sellers can use. These functions include sales data analysis, label and banner advertising, etc. But if you're on a budget, I'd say go for the basic plan. The features are still great. Besides, you can always upgrade anytime when the budget is right.
How to Sell on Allegro?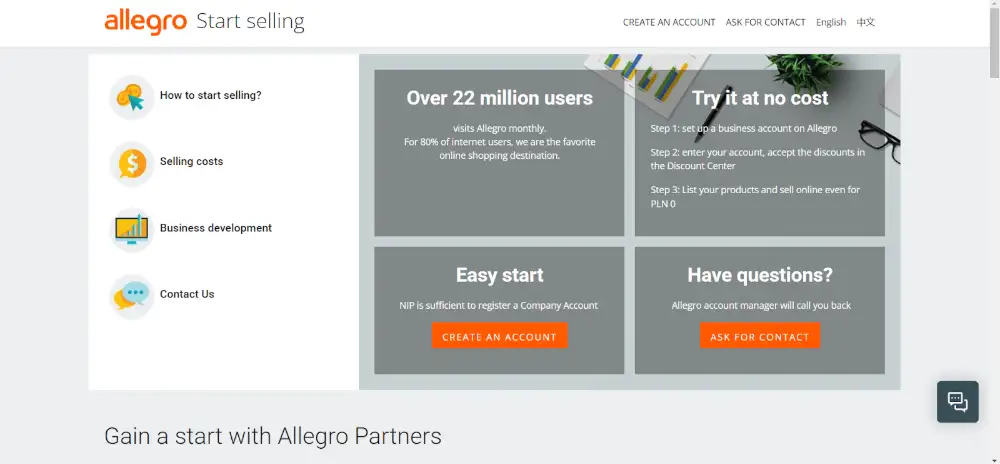 1. Account Creation
To sign up, go to allegro.pl.
Select "Business Account." You can click on the upper right corner to change to English if needed. Fill in ALL necessary fields in the registration form.
After submission, Allegro will email you the email address you provided. Check your email and confirm the registration within 24 hours.
2. Upload Company Registration Documents
Please prepare the following documents in advance:
Company Registration Information
Business License
ID card / Passport
Driver's license
Residence Permit
Social security card
When you are ready, submit it and wait for the platform to review it. Don't worry. You won't have to wait ages for your documents to be reviewed. It took us around 3-4 days, faster than most sites we've registered with. Upon approval, you proceed to set up your store. 
3. New Store Settings
Payment Settings
First, the seller must choose the desired payment channel. Payment channels supported are:
Lianlian
PingPong
Payoneer
Note: The account holder must be consistent with the registered company with Allegro. Otherwise, it cannot be bound.
Logistics Settings
You will have to set up your store's shipping options:
conditions for free shipping
how the shipping fee will be calculated
same-day shipping conditions
create a shipping form
Finally, you upload the first offer to your store. After clicking 'List your first item,' you will be redirected to the page for creating offers.
Note: You can only upload the product after your registration documents are approved.
Best Practices for Selling on Allegro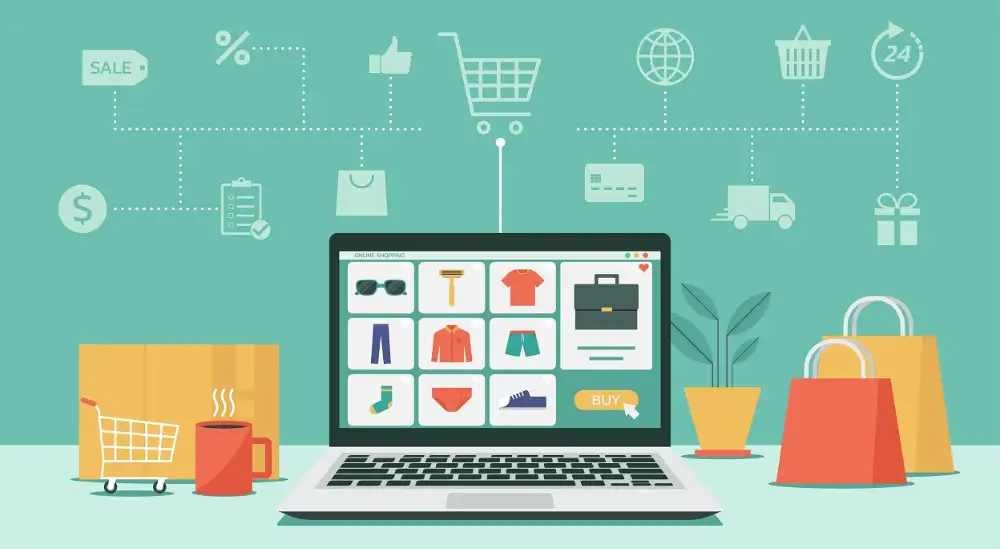 Market Research
For 93% of Polish consumers, the PRICE of goods is a decisive factor affecting their purchases. Understanding what the winning products are is crucial to generate more PROFIT.
Pay attention to what sells BEST and is TRENDING. Offer a competitive price. As much as possible, offer your products lower than most competitors. Trust me, even a dollar or two difference in your prices can significantly impact you. You BOOST your sales by accumulating your customer base.
Use its built-in research tools to help you with analysis before posting ads.
You find the investment and effort put in will definitely turn out the BEST result.
Platform Language
It is best to use Polish for better localization operations. Using Polish on listings, product details pages, etc., is more attractive to users. You get help from translation software or your friends who know Polish.
Looking to find a reliable Chinese supplier?
As the best China sourcing agent, we help you find factories, get competitive prices, follow up production, ensure quality and deliver products to the door.
The Benefits of Selling on Allegro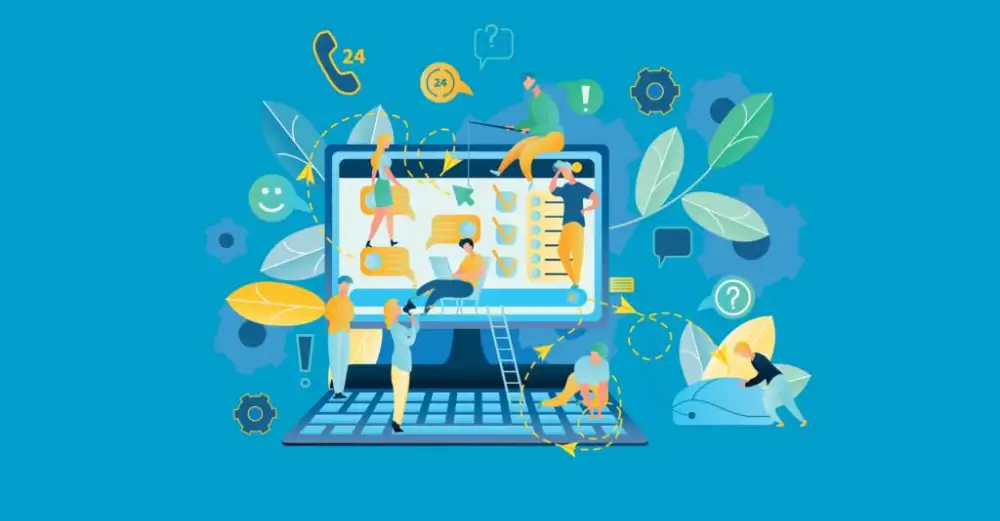 1. The users are all over Poland, up to 98%.
Nearly 75% of Poles choose Allegro as their first choice when shopping online. It has 14 million users, and 90% of users will regularly buy from it. The popularity is very high.
2. Super high order quantity.
Let's look at some interesting numbers of Allegro. It has
– an average of 300,000 daily active users
– more than 500,000 daily orders
– more than 900,000 daily transactions.
With the HIGH daily profit, MORE customers can browse your product listings.
3. Support the mobile app.
The annual growth rate of the Polish e-commerce market in mobile terminals is 67%. The mobile app is conveniently available on both iOS and Android. Shop ANYTIME, ANYWHERE.
4. Comprehensive support for sellers.
Allegro helps sellers to overcome cross-border barriers of worldwide sellers. There are also multiple options for in-site advertising support.
FAQs about Sell On Allegro
1. What type of retailers is selling on Allegro?
Allegro is an excellent opportunity to expand into Poland. It has a significant market share in electronics, home and garden, and fashion. B2C brands and professional retailers can use it well to BOOST profit.
Some notable brands include:
· Superdry
· Hollister
· Abercrombie
· Versace 
2. What are the top-selling categories on Allegro?
The most popular product categories on Allegro of 2022 include: 
· Home & Garden
· Fashion & Shoes
· Health & Beauty
· Electronics
· Automotives
· Sports & Tourism
3. How many sellers are on Allegro?
Allegro has more than 128k sellers from all over the world. Most of them are small and medium-sized enterprises. Also, the number of listings exceeds 1 million, which is impressive. 
4. Can I use PayPal for Allegro?
Yes, Paypal is supported in Allegro. Consumers usually use several payment methods: credit cards, PayPal, and bank transfers. The most common payment channel in Poland is PayU.
What's Next
In recent years, there has been a rapid development of cross-border eCommerce. Allegro is worth joining as a seller with HUGE daily traffic and ENGAGING seller support.
Interested to know more about sourcing and eCommerce solutions? Leeline Sourcing is the name you can trust with over a decade of experience.
Reach out today on our service page! We are always ready to help.
Do you want a successful import business?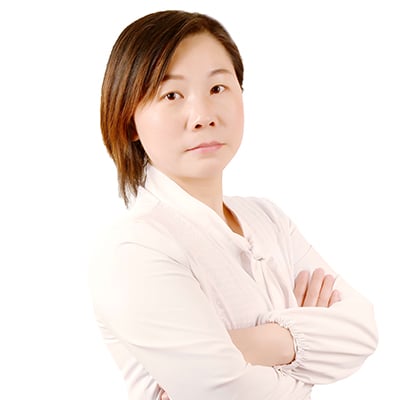 Hey, I'm Sharline, co-founder of LeelineSourcing. We've helped 2000+ customers import from China.
Do you want a better price on product or shipping?
We are sorry that this post was not useful for you!
Let us improve this post!
Tell us how we can improve this post?