UK Sports Clothing Manufacturers
Leeline is the leading sourcing company in China that provides effortless services to e-commerce brands globally. With over 2,000 satisfied clients, we will also provide you with authentic and exceptional quality custom sportswear. Our company will be your gateway to the best sports clothing manufacturers in UK, thus enabling you to obtain a cutting-edge deal that will save you 40%.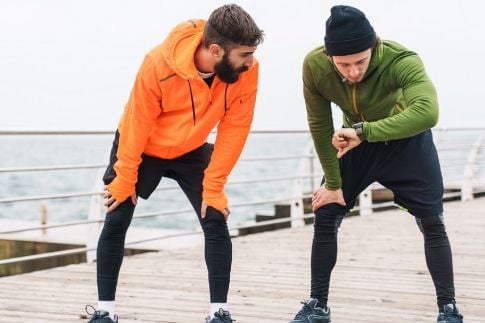 Top 1 Sourcing company in China
With 10 years of experience in china sourcing business
No Risk Free Sourcing No Hidden Fee
You can get Free detailed product quote before order
Trusted by over 2000 Customers
Leeline is your trusted sourcing agent partner in china
Wholesale Best Sports Clothing Products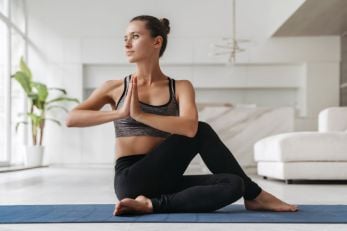 Wholesale Yoga Dress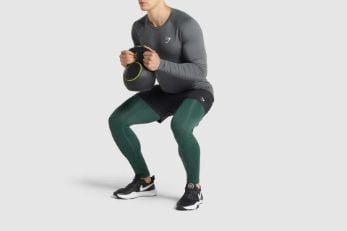 Wholesale Gym Wear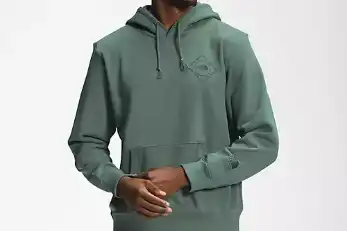 Wholesale Hoodies
---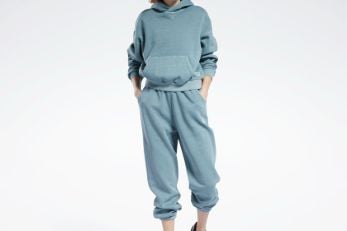 Wholesale Tracksuits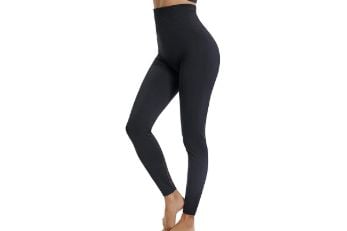 Wholesale Leggings
Wholesale Sweat Shorts
---
Our Sports Clothing Manufacturing Services Include: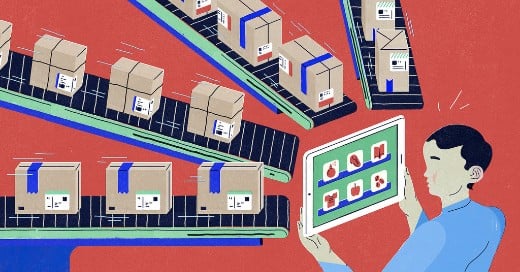 Sourcing Sports Clothing Suppliers
Sourcing is not a big deal if you get in touch with a reliable and expert source. With Leeline, you will get hassle-free sourcing and one month of warehouse availability for free. The best part is that you don't have to pay the sourcing agent fee while searching for a quality activewear manufacturer who will deal with the entire process on your behalf.
Sports Clothing Quality Control
You may face the problem of not getting the expected quality of their products. But with Leeline, every product gets an in-house quality inspection by our experts, who have been doing it for years. You will also get live updates while we do a factory audit and quality check on your behalf.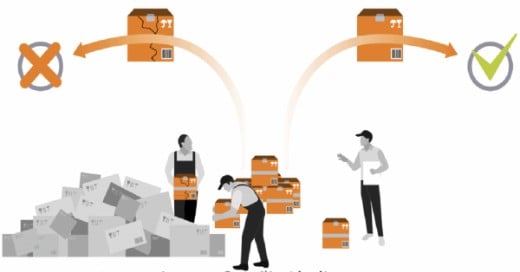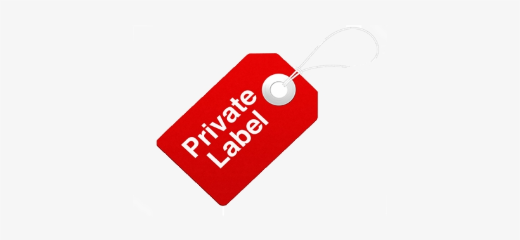 Private Label & White Label Sports Clothing
You are sure to increase brand profit with our durable private-label and white-label clothing services. Most clothing manufacturers do not provide private label services. With our assistance, you will be able to contact a reliable fabric manufacturing team for on-time private label services. We will cater to all your needs, including custom printing, packaging, and photography.
Dropshipping and Fulfillment
You will get better quality than Aliexpress, on-time delivery, after-sales services, and one-on-one dealing while working with us. With our reliable dropshipping and fulfillment services, you can source profitable products for your eCommerce venture that will be able to generate maximum revenue for your garment niche.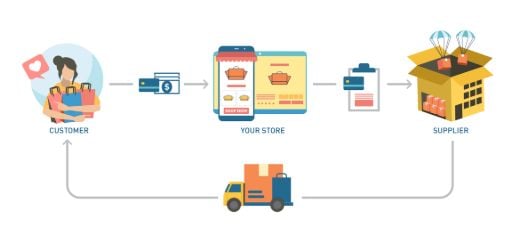 ---
Source Your Sports Clothing and Make Big Money
We offer the best wholesale price and high quality sports clothing to help you boost your business.
---
Top 10 Sports Clothing Manufacturers In UK
Many business owners want to start their sportswear brands because of the massive popularity of sports. But it can cost a lot of money if they start to build their sportswear factory, so they find it safe to get the stock from clothing manufacturers.
The main challenge is finding high-quality and affordable sports clothing manufacturers. Startup brands typically struggle to find the best clothing manufacturer to source stock from and then launch profitable sports brands.
After considering all your hassles, we have come up with 10 top-rated sports clothing manufacturers in the UK after our virtuous dealing with them.
Continue reading to learn how you can source hassle-free sportswear from these clothing manufacturers and then effortlessly launch your own sportswear brand.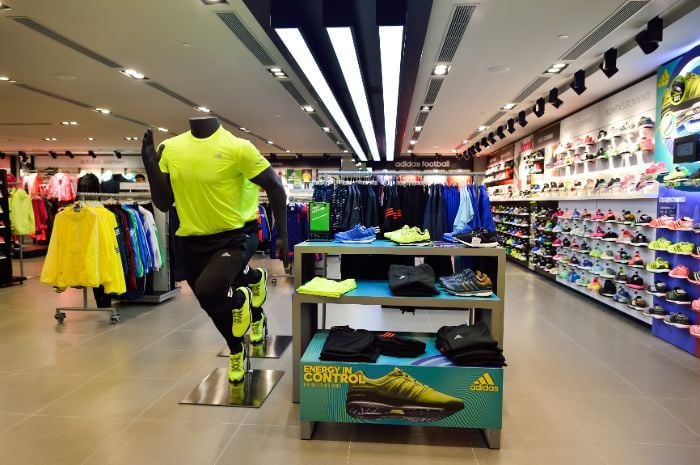 1. Aim Athleisure Clothing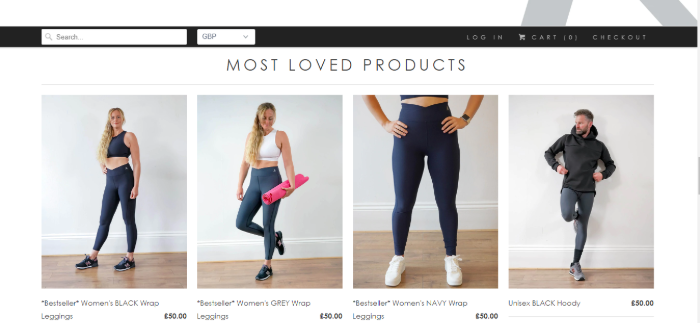 Athleisure clothing manufacturers trendy gym clothing that can fulfill fashion industry requirements too.
They have got two things that impress me the most.
Bulk production opportunity
Super comfortable clothes
Their custom sportswear is perfect for people who want to look stylish without sacrificing comfort or functionality. A few things set the athleisure clothing brand apart from other types of clothing. First, their in-house design team is an expert in garment styling made from high-quality materials that are breathable and stretchy.
Second, athleisure clothing is often designed with unique details and patterns to stand out from the crowd. Their machine specialists can also print your customized brand name or logo on your stock.
Primary Products:
Phone:
Email Address:
Location:
Studio 54, 54 St George's Terrace, West Jesmond, Newcastle upon Tyne NE2 2SY, United Kingdom
2. 7Active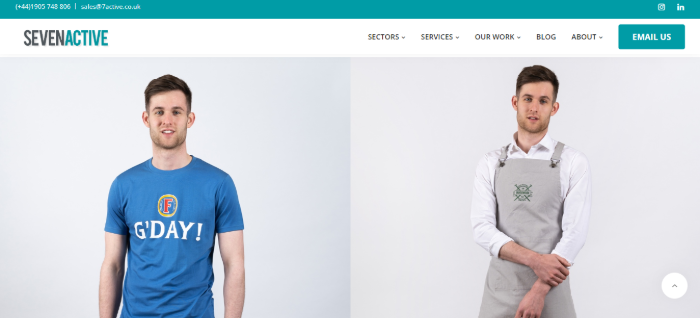 The 7Active company is a leading manufacturer of bespoke athletic clothing in the UK. Over the years, it has grown into one of the largest sports clothing manufacturers for customer-tailored eCommerce services.
The company's fitness fabrics are sold worldwide. It has a large team of designers who are constantly working on new designs and products. They also have their research and development department responsible for developing new cost-effective fabrics and technologies for their UV-free printing.
They are beneficial to retailers and wholesalers since they provide full access to the production process, from inquiry to sample checking and delivery within strict deadlines.
Primary Products:
Activewear
Coats
Athletic Garments
T-shirts
Phone:
Email Address:
Location:
GB Severn House, Hylton Road, Worcester, Worcestershire WR2 5JS, GB
3. Reshore Apparel Ltd.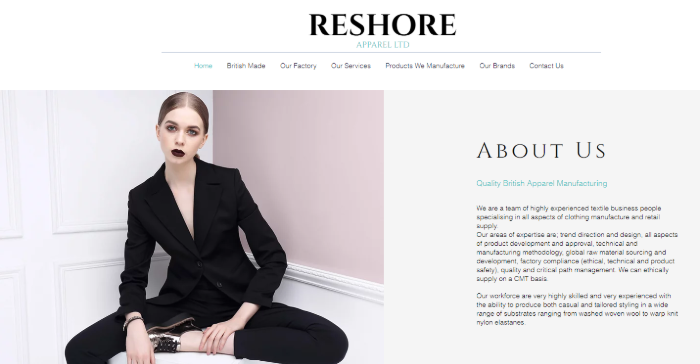 Do you have your business in the UK? I surely recommend this supplier. 
Reshore Apparel Ltd. is a British high-performance factory that produces garment stock in the United Kingdom. With their tailored service, they craft customers' demands for casual and stylish garments. 
They have a strategic way to produce about 10k+ of bulk manufacturing in a year. Their short lead time and high-quality assembly make them the best manufacturer for wholesale dealing.
They offer excellent pattern-making services, making them an ideal source for starting a brand that can attract buyers and raise your store's market value. Those seeking some British style in their sportswear will find Reshore Apparel the top brand.
Primary Products:
Swimwear
Underwear
Activewear
Tailoring
Phone:
Email Address:
Location:
Unit 12, Kirkfields Business Centre, Whack House Lane, Yeadon, Leeds, LS19 7LX
4. Scimitar Sportswear
Scimitar is a bespoke apparel company that specializes in sustainable custom sportswear. They have years of experience designing and manufacturing custom products for various sectors.
In 2010, they were the first company in the UK to offer recycled fabric for custom running vests, technical t-shirts, and cycling jerseys. They constantly produce about 300,000+ tailored products every year with their fast production.
With no minimum capacity, they can mass-produce as much custom sportswear as they like, from 10 units to about 10 000 units in a short lead time. Scimitar has made a high portfolio by serving well-reputed customers, including WWF, Great Run, BP, Saracens, and Halfords.
Primary Products:
Hoodies
Neck Warmer
Leggings
Jackets
Phone:
Email Address:
Hours of Operation:
Monday – Friday 8 a.m. to 5:30 p.m.
Sat & Sun: Closed
Location:
Severn House, Hylton Road, Worcester WR2 5JS
5. Blue Associates Sportswear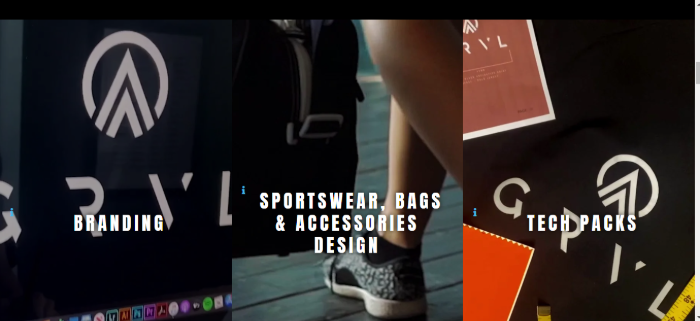 Blue Associates is a sportswear company that specializes in designing, developing, printing, and marketing innovative sports garments. The Blue Associates team has a wealth of experience in the sporting goods industry. Their products are designed to meet the needs of athletes at all levels, from beginner to professional.
They also offer a wide range of colors and styles so that you can find the perfect garment for your customer's needs. They are a leading online manufacturer of sportswear and accessories and specialize in providing patrons with the latest and most fashionable items in the market.
They take pride in offering a wide variety of products to 250+ of the top brands in the industry and catering to their needs from the start.
My views!
If you need Sportswear, it is the BEST supplier in this industry. Try that!
Primary Products:
Bags
Sportswear
Activewear
Phone:
Email Address:
Location:
Blue Associates Sportswear Ltd, 1st Floor, Greene Field Road, Berkhamsted, Hp4 2aq, Uk
6. White 2 Label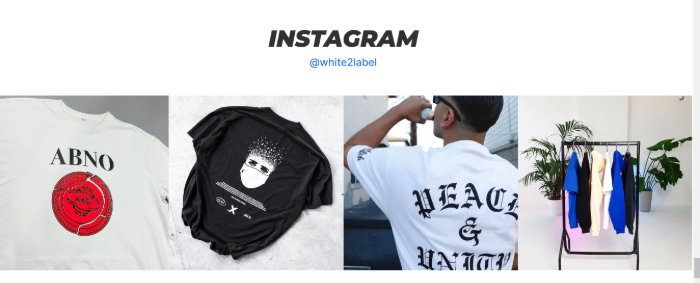 White 2 Label is best known for its chain supply of sportswear to start-ups. With their innovative and high-quality work, they have uplifted about 350+ clothing brands from scratch. They have a low MOQ rate to benefit startups and have been awarded seven times due to their role in the sportswear industry.
They are the sole suppliers to some of the most famous brands, such as UNBND blanks, DE Grandi, and Last Saint clothing. You can also get their personalized OEM services from any location.
After some time, their client-facing warehouse will also be operational, and clients can check the quality and printing of their bespoke stock.
Primary Products:
Phone:
Hours of Operation:
Monday – Friday 9 a.m. to 5 p.m.
Location:
152-160 City Road, London, EC1V 2NX
7. Pinkfudge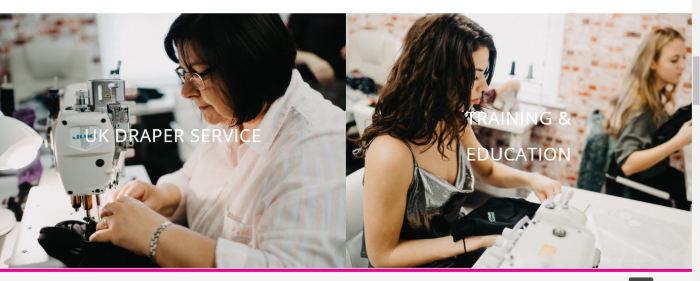 Pinkfudge is the dominant fabric factory for sportswear and specializes in 4-way stretching. It is sustainably providing an advantage to B2B vendors all over the world due to its low cost and superior garments.
One of the reasons for Pinkfudge's success is its commitment to quality. The company's designers use only the best materials to create their products, and all garments are made in accordance with the latest fashion trends. In addition, Pinkfudge is dedicated to providing excellent customer service.
The company's representatives are always available to help customers choose the right products. Furthermore, it is known for its heat press vinyl, dye sublimation process, and holographic lycra embroidery, which is elastic and durable.
Primary Products:
Activewear
Sportswear
Leggings
Gym wear
Phone:
Email Address:
Hours of Operation:
Monday – Friday 11:00 – 17:00
Location:
1st Floor, Buckskin Farmhouse Blackdown Close RG22 5BW Basingstoke
8. Burnwear Athletic Fabrics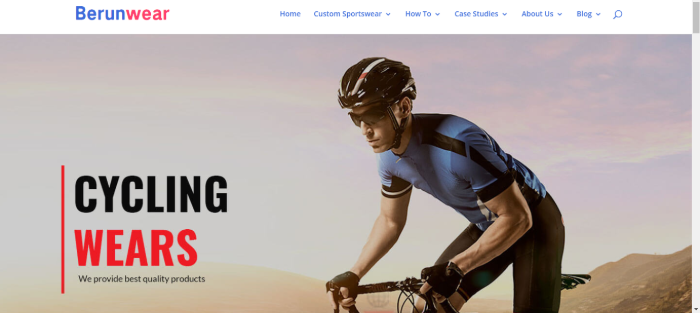 Founded 15 years ago, Burnwear is a sportswear manufacturer that focuses on performance and comfort. Their clothes are made of a proprietary fabric that helps the body cool down while exercising.
Burnwear Sports' main focus is to create perfectly fitted gym wear that is breathtaking, as traditional outfits were not. They are in partnership with 30+ suppliers that are responsible for their worldwide distribution.
The company is mainly driven by highly-skilled Cindy, who is the founder of Burnwear and has a complete grasp of the buyers' needs. With a monthly fabrication capacity of 80k+, they have a higher turnaround than any other manufacturing brand.
Primary Products:
Activewear
Team Wear
Yoga Apparel
Event Wear
Phone:
Email Address:
Location:
Room 1801, Unit 2, 6 # Buliding, Guanggu No.8, Optics Valley Ave, East Lake High-tech Development Zone, Wuhan, China 430074
9. Sports & leisure Brands

Since its first launch in 1924, the sportswear brand has continued to excel in the niche of sportswear with its ultra-modern technology. Sports & leisure Brands has launched several brands that are the prime suppliers of sports outfits to many well-reputed markets in the UK.
Their innovations in the field have made them an excellent producer, from screen printing to tech packs. Their team is efficient enough to provide you with onboard luggage even within strict deadlines. From design to final finishing, sports leisure does the process with entire focus and honesty to deliver commendable stock.
Furthermore, their prices are also affordable for startups. I have purchased products at a VERY LOW PRICE. That is why it is a GREAT choice. Till then, they have successfully served very famous brands, including Adidas, Speedo, UK Hub, Action, Sky, etc.
Primary Products:
Sports Fabrics
Gym Outfits
Yoga Dresses
Phone:
Email Address:
Location:
Unit 23, Lincoln Enterprise Park.Newark Rd., Lincoln, LN5 9FP. (United Kingdom)
10. The London Pattern Cover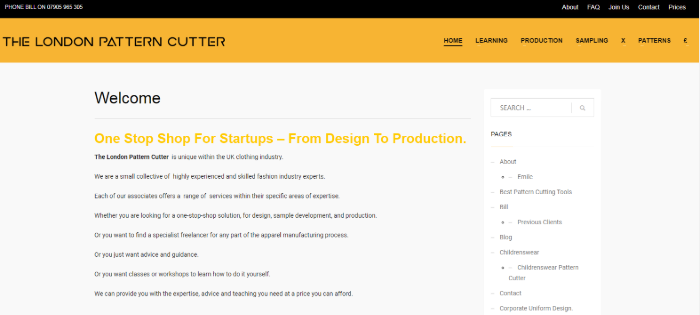 The London Pattern Cover is a London-based clothing manufacturer of sports apparel that aims to provide high-quality fabrics to UK startups. They are working as a team of different freelancers who craft fashionable clothes with their impeccable designs, pattern making, and sample creation. 
Their impeccable designs are VERY IMPRESSIVE. They proposed ten templates to me. 
They offer customization too, but their prices are different for every design and will be decided after observing the pattern's complexity. However, their prices are neither low nor high, and it depends upon the complexity of their services.
Depending on your budget requirements, you can even hire a freelance mechanist through them. In short, you are free to receive comprehensive, personalized services from beginning to end.
Primary Products:
T-shirt
Lingerie
Cyclings
Women Wear
Email Address:
Location:
The Atria, The London Pattern Cutter 26 Telegraph Building Second Floor Studio Harrington Way, Greenwich Se18 5nr
How do you find sports clothing suppliers in UK?
Sports clothing suppliers in the UK are not challenging to find in this digital marketing era, but the main thing that matters is finding a commendable supplier. By following this guide, you will surely be able to set up a deal with a supplier of your choice.
Get Help Through Digital Platforms
To begin, conduct extensive research on all online platforms, including Google, Facebook Marketplace, and other social media. You will find a plethora of options.
Read Reviews Of Every Manufacturer
Secondly, you need to read reviews of every manufacturer and see their portfolio to shortlist some of them.
You don't know how good your stock will be, so you should check the samples first, and you can also go to their warehouse.
After having samples from different manufacturers, you will be able to figure out which one can provide you with profitable stock. Negotiate prices with them and make sure to deal with the supply chain to avoid repeating the procedure.
FAQs about Sports Clothing Manufacturers in UK
Do you need a license to sell clothes online in the UK?
When selling general products, you do not need to have a selling license in some cases, but specific rules must be followed. If you want to sell to a B2B audience and do a large-scale enterprise, you will need to have a license to deal legally.
How many designs do you need to start a clothing line?
Most specialists recommend having at least 10–12 designs in stock, all available in the same quantity. At first, you need to do some experiments with their selling and then restock more according to clients' interests.
Can I sell products without registering as a company in the UK?
You can sell products without a business license, but you must have an HMRC registration to scale your company globally. Moreover, this registration will benefit you during shipping and delivery.
Bottom Line
Sportswear is a profitable business and can generate enough revenue if you have a good plan. The start of a good plan always starts with setting up a supply chain deal with the best manufacturer. So, taking the first step, we have systematically reviewed 10 leading UK manufacturers, and you can go with any one of them.
But if you require further assistance, contact us now to launch your own brand.
Do you want a successful import business?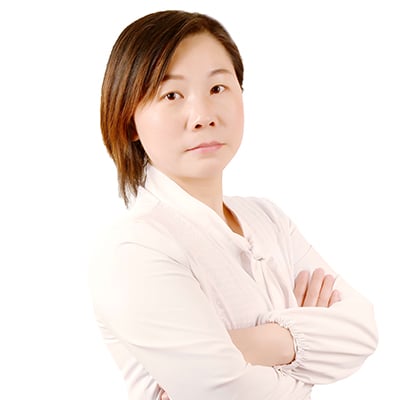 Hey, I'm Sharline, co-founder of LeelineSourcing. We've helped 2000+ customers import from China.
Do you want a better price on product or shipping?
We are sorry that this post was not useful for you!
Let us improve this post!
Tell us how we can improve this post?