Hey guys, good news. Recently we have got one of our customers, Nick, visited our company. He is a definitely nice partner with us despite we have not cooperated for a quite long time.  Nick is an American guy and running a small business on Amazon. With his knowledge about China's great manufacturing capacity, and business vision, he has decided to import his items from China to grow his business. For this great complementary business, we have established our business collaboration. We have helped him source his niches in China. Today we will dwell on his visit to our company.
Actually, we are a china sourcing company based in Wuhan since its foundation in 2015. We offer professional sourcing services for medium to small business enterprises. Our services are fully comprehensive and cover everything that you want to import from China. With our highly experienced and professional team, we can source the perfect item you may be looking for within seconds. All our agents have a wealth of knowledge and expertise within the Chinese market and know the correct methods as well as suppliers that can assist. We have partnered with millions of suppliers and carriers for the past years, enabling us to find you the best prices and quality for your investment. In the last 2 years alone, we have successfully assisted over 2,000 happy clients. We stand by our clients and maintain our top standards in customer satisfaction. It is our main focus to see you achieve abundance in business success.
Reception
He was initially planned to go to Beijing, the capital of China, and then transferred to Wuhan. However, it was not as he expected. The interval between his arrival of Beijing and his flight to Wuhan is too short. He had to choose another flight. He was scheduled to arrive at Wuhan airport at 10:00 pm. Because of this transferring incident, he arrived at Wuhan almost 1:00 am in the middle of the night locally. Our agent had been to Wuhan Tianhe International Airport before 10:00 pm and finally picked him up in the wee hours.
It's really a long flight for him! He told our agent that he had eaten nothing on the flight in China. Given the time and shutdown of local takeaway food canteen, our agent ordered some snacks in KFC in the airport. He grabbed a bite and then we took him to the hotel ordered before.  Then our agent ordered a meal in the hotel and asked the waiter to send it to his room. This is the first meal since his landing in China. Finally, he finished a long and boring flight and had a place to rest. They said goodbye to each other and enjoyed a peaceful sleep.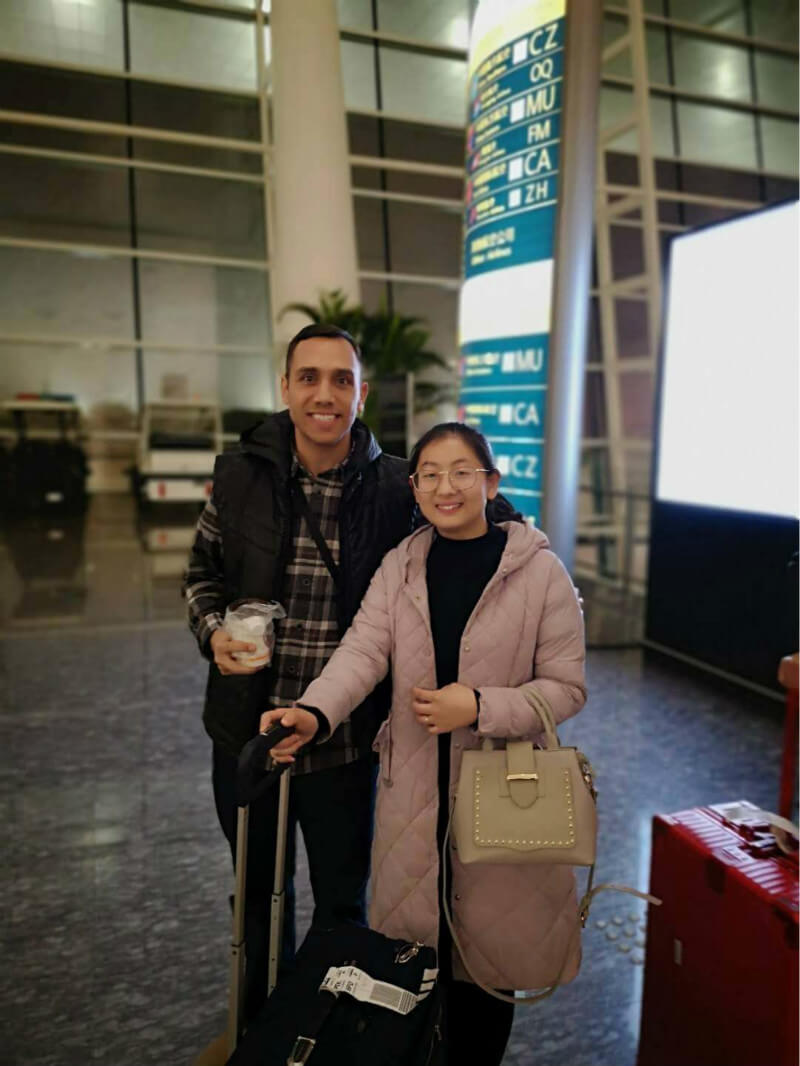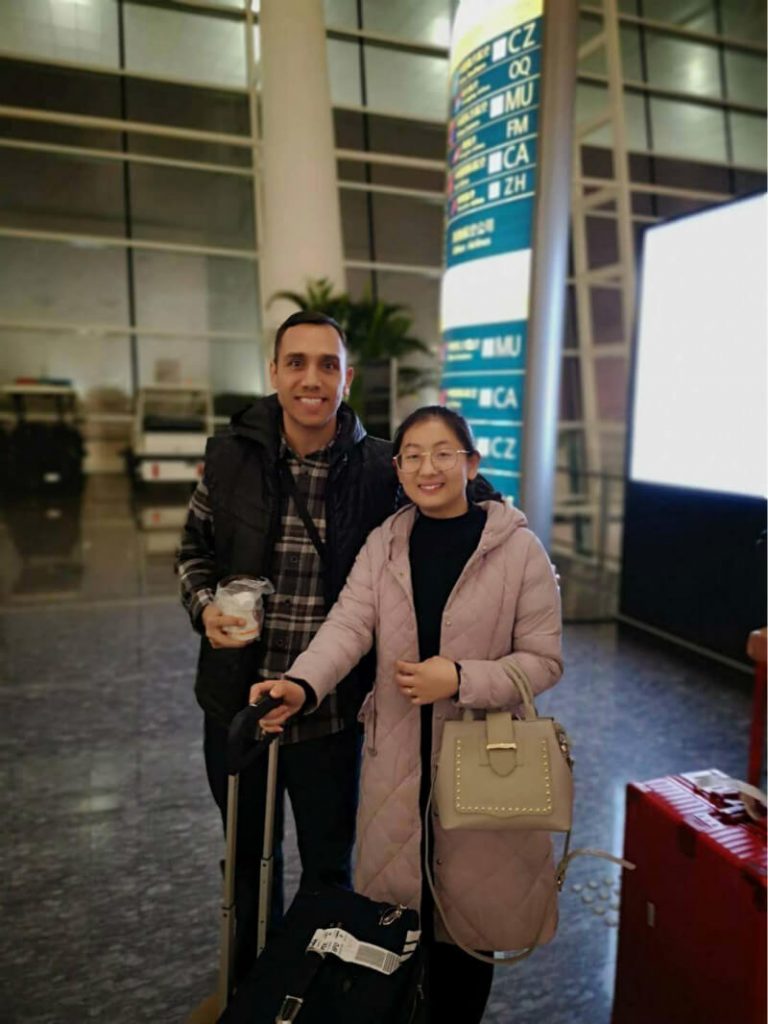 Office Visit
In the night, he really enjoyed a nice sleep. It was at noon, he finally waked up. As he planned, he visited our office and inspected our company. He'd been asked a lot about our company, checked our business license and qualification, and inquired a lot of business questions. We showed his our business license and all our customers' feedback, showed him around our office, and answered all his questions in detail.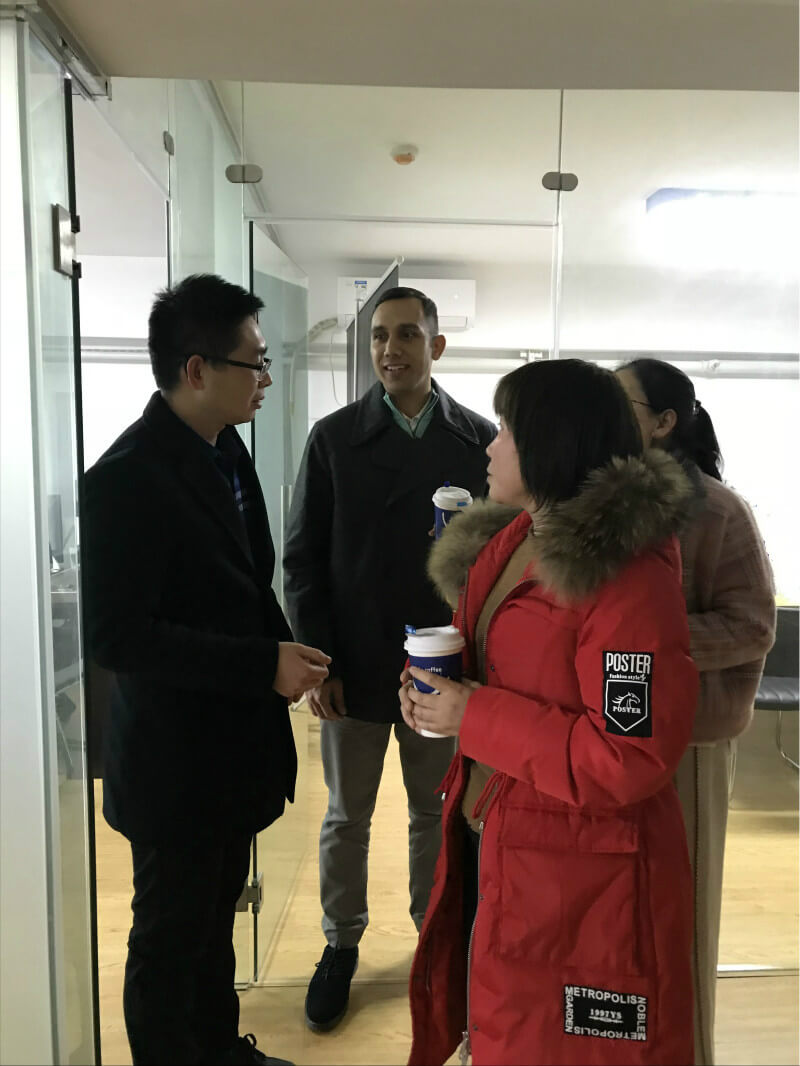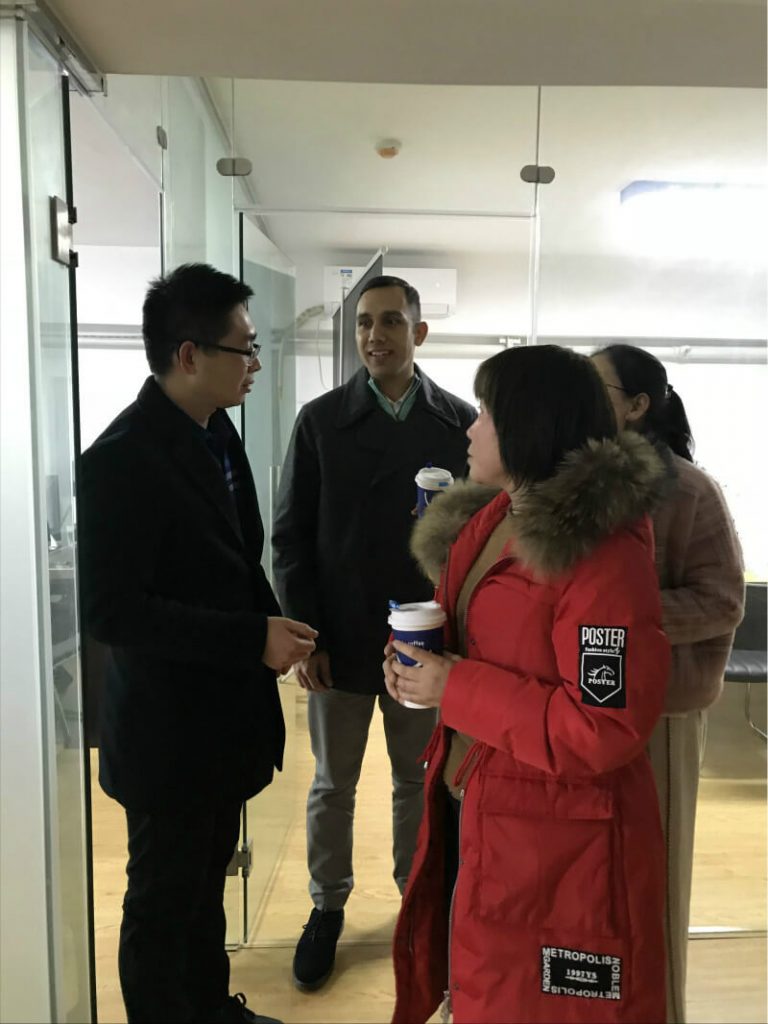 Besides, he checked the samples we helped source for his business.  He carefully checked the item function, the raw material of the item, and quality accompanied by our business manager. Our manager had shown him the item and explained to him in length. They discussed lots of business ideas during this session. He talked something about his Amazon shop and business plans. And our manager also shared him some constructive business suggestions about growing his business. We told him to pay special attention to the quality and the raw material of the auxiliary items.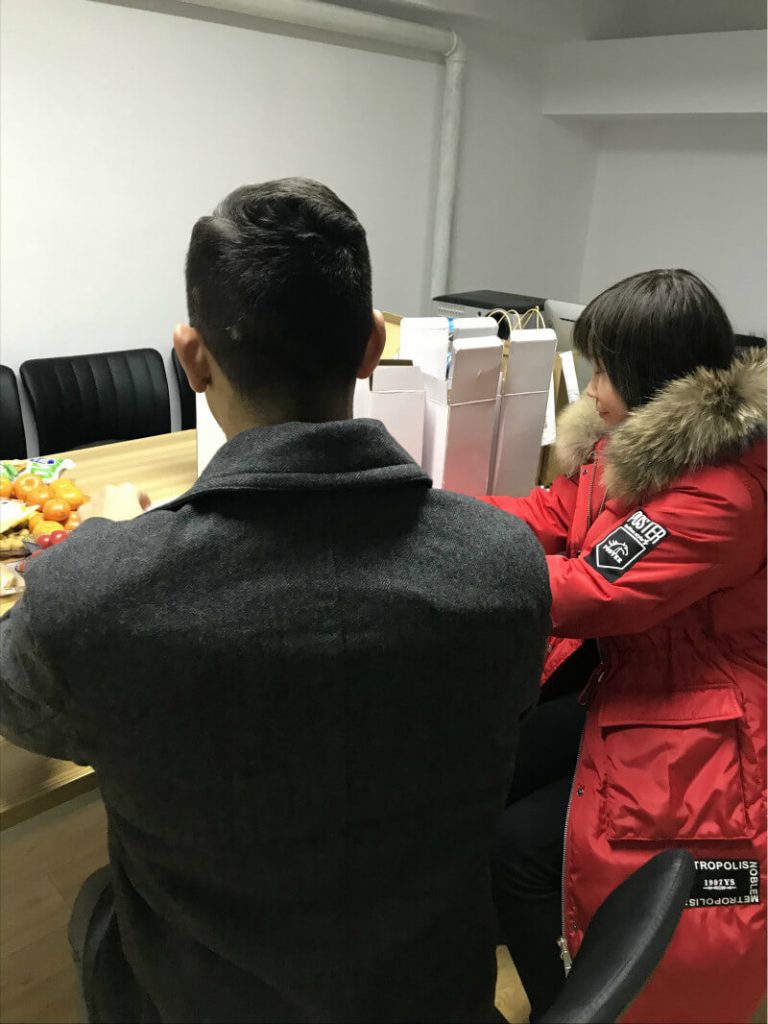 After that, we arranged a video inspection for him. To make sure the item quality in batch, we made a video call to our partner, our factory, to check the quality in batch. After getting through, he sampled the item, checked the intact of the item, the quality, labeling, size and color in particular. He was rather satisfied with the process. This was the process he finally trust our capacity and our commitment. He almost experienced all our fantastic quality inspection service. He found the process was really amazing, and really helped his business. He expressed his satisfaction with our service and delivered his willingness for future cooperation at the end of the office visit.
After Office Visit
He felt reassured after the office visit and wanted to stay in Wuhan for two days. We invite him to a reception dinner, and showed him our great hospitality. We ordered local dishes and treated him with our great respect.  He was amazed at the flavor of Chinese food. With great appreciation, he brought us his gift for us – the specialty of the city he lived and his product. After dinner, our manager determined to take him back to the hotel by taxi. But he had a different idea, and wanted to go back by metro. Knowing the great Chinese metro, he really wanted to experience to go somewhere by metro in person. Our manager said yes to his idea, and walked him through the subway to his hotel.  Our manager helped him buy the ticket, checked his belongings, boarded the metro, and showed him the basic knowledge about the metro of Wuhan. On the metro, he was surprised at the passengers who wore masks.  He was curious about it. He delivered that it is not common in his living place. It seems weird for him. Actually, it was winter in China, and people use masks to wade off the freezing cold and possible contagious diseases, especially the influenza virus.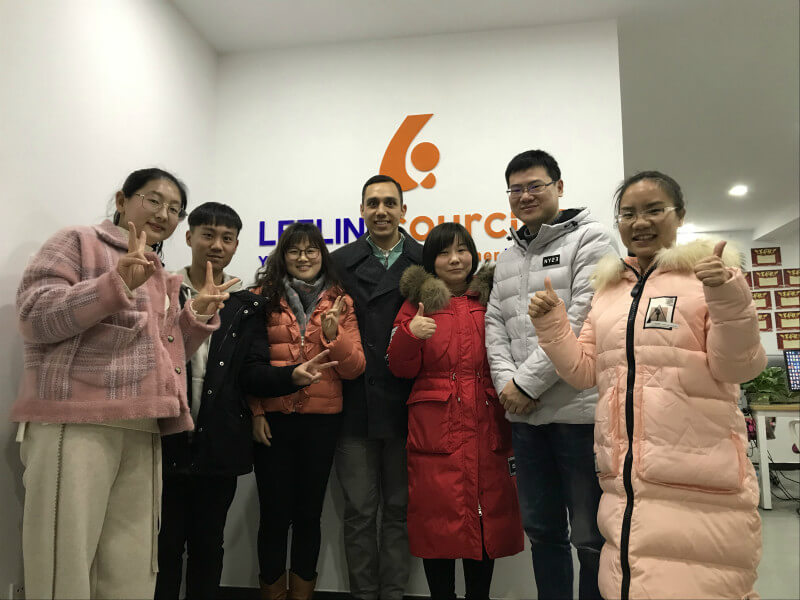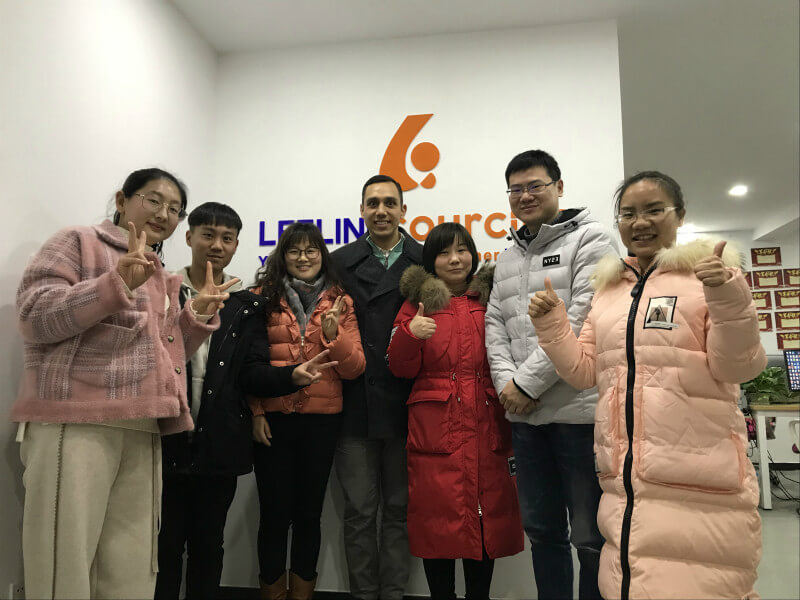 Given his schedule, we helped him order a local tour guide for a short journey in Wuhan. He was very happy about this idea and enjoyed the journey.  Two days later, he went back to Beijing by air. He had shared his joyous feelings during his visit to Wuhan. With great sincerity, we do hope he had a pleasant journey to China.
Note: Given our customer's privacy policy and business competition, we are not allowed to disclose the product details of this customer.
We are sorry that this post was not useful for you!
Let us improve this post!
Tell us how we can improve this post?