How to Verify Chinese Company
Leeline SOURCING makes the HIGH LEVEL of TRANSPARENCY by VERIFYING the CHINESE company. Our experts keep an eye on the RECORDS of a COMPANY. How was the PERFORMANCE? And how the company is moving FORWARD.
Get 100% RELIABLE suppliers with VERIFIED status.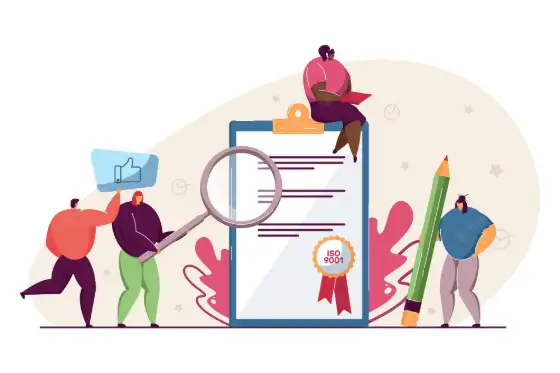 5,000+
Completed Projects
135
Countries Represented
---
Our services
What To Check Of Chinese Company
Here is WHAT our inspectors VERIFY in an AUTHENTIC Chinese company.
Check Business License
Our agent ensures the BUSINESS has the license. We check out the LEGITIMATE status of a COMPANY. Know whether they are LICENSED from the LOCAL STATE. It provides the CONFIDENCE to trade with a SUPPLIER.
Get this RISK-FREE strategy from our INSPECTORS.
Verify and Search the Registration Number

A VERIFIED business procures a REGISTRATION number from the CHINESE government. Our inspectors check the NUMBER in the OFFICIAL records. An 18-DIGIT code gives an IDEA of the COMPANY. Their legal status and BUSINESS information
You minimize the RISK by dealing with a REGISTERED supplier.
Check Company's Website

Our inspectors KEEP an eye on the COMPANY's website. We check how the WEBSITE works. Whether it has ALL the INFORMATION for a VERIFIED business. Anything elusive compels us to REVISE and MOVE on to the VERIFIED suppliers.
You get a RELIABLE supplier with a 100% WORKING website.
Check Factory Auditing Report
Our inspectors go through the FACTORY auditing report. It GUARANTEES the supplier is 100% AUTHENTIC. And puts the ISO product catalogs for sale. A comprehensive DETAILED report boosts your TRUST in the COMPANY.
You always GRAB products from a QUALITATIVE supplier.
Check Certification

We filter out the THIRD party suppliers from The FACTORIES. OUR agents check the ISO certifications, which ensure the FACTORY is AUTHENTIC. After confirmation, we CHOOSE them as per your BUSINESS needs.
You get products from the CHINESE factories directory.
Check the Supplier's location in China

WE KNOW every TERRITORY in CHINA is FAMOUS for its specialized TOOLS. It gives us the IDEA of the specialty of a SUPPLIER in the INVENTORY. Our inspectors check the REAL-TIME location of a BUSINESS. And extend our services to grab the QUALITY products.
You trade with SPECIALIZED inventory manufacturers around the WORLD.
Advantages of Verify Chinese Company

Competitive Edge over Competitors
A verified SUPPLIER gives an EDGE over the COMPETITORS. You negotiate with CONFIDENCE. Share The BUSINESS requirements. And boost your DEALS with mutual coordination. It LEAVES your COMPETITORS behind you as a priority.
Advance ONE STEP ahead of your COMPETITORS.

No Risk
We help CHOOSE the supplier with a LEGITIMATE company. Our inspector goes for an IN-DEPTH analysis of your suppliers. Since you work with VERIFIED suppliers, there is NO RISK of scams.
You attain the QUALITY products from VERIFIED suppliers.

Quality Assurance
When you talk to a VERIFIED supplier, QUALITY is their MAIN feature. You let them know your Business concerns and get the QUALITY products.
Grab 100% QUALITY inventory.
Our approach
Why Leeline Sourcing Special?
100% SAFE TRADING. We get the SUPPLIER'S license. Check their inventory status and registration number. It confirms the AUTHENTICITY status of the SUPPLIER.
QUALITY PRODUCTS. You get QUALITY products based on ISO STANDARDS. We check the ISO CERTIFICATIONS to comply with the QUALITY rules. You get QUALITY products at NO EXTRA cost.
DEDICATED CUSTOMER SUPPORT. We assign an AGENT for your HELP. Our 24/7 support never leaves you ALONE. You can CONTACT us whenever you want without WASTING your time.
DETAILED REPORTS. We provide COMPREHENSIVE reports. You take a LOOK and ENSURE whether you are working with a VERIFIED supplier.
Want to find reliable companies and agents?
Here at Leeline Sourcing. we can help you
Please contact us now!
Phasellus tempor vel risus nec dapibus. In gravida ante non justo eleifend.
our satisfied Clients
---
2000+ Clients Trust LeelineSourcing
I sourced all kinds of stuff for my company for about 1 year with Leelin. They have really good service, their team is polite and trustworthy. I definitely recommend you to work with them.
Levi
I worked with Leelin for 2-3 years to build my brand. They check each item and does my customs clearance get into Amazon warehouse. I love their service, it saves me a lot of time. If you are also developing your business in China, they will help you do it smoothly.
Belinda
Working with Leelin is really positive, they are honest and reliable. I recommend their services to anyone who has a business that needs to ship products from china or needs to inspect items.
Julie
---
How to Verify Chinese Company
Not knowing how to VERIFY Chinese company is VERY RISKY. You may lose thousands of dollars or even your entire business.
My team and I invested WEEKS of research to provide solutions to this process. NO MORE unreliable suppliers trying to cash out of your pockets. Enhance your business with quality inspection. You ultimately BOOST your business through high-quality products from LEGIT Chinese companies.
Keep reading to source products from verified companies!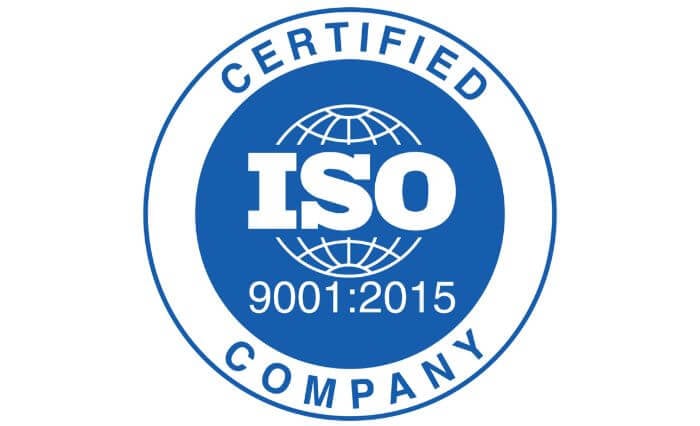 10 Ways to Verify Chinese Suppliers
Are Chinese suppliers legitimate? Can they produce the items you've ordered? Listed below are some essential points to remember when assessing a Chinese company.
1. Check the Business License
When conducting due diligence on a Chinese supplier, the first step is to verify the business license.
Checking the company's legitimacy through a business license helps you avoid scams. I have encountered multiple Chinese suppliers without a license. So save yourself from potential pitfalls and check a supplier's business license. You need to focus on the "Business Scope."
The simple way to check the registration number or business license is by hiring a legal representative to verify a local Chinese company.
2. Verify and Search Tax Registration Number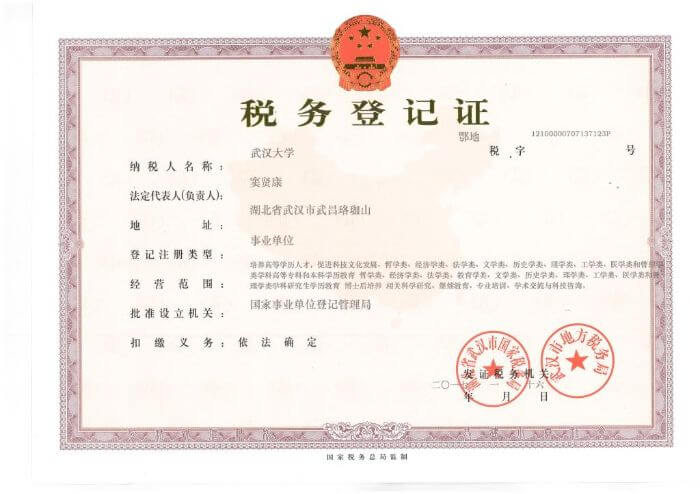 The Chinese government has introduced an 18-digit registration number. That number is for business information in official records.
Companies have adopted this change of having a registration number across Mainland China. The 18-digit code is known as the "Unified Social Credit Code" and went into effect at the end of 2017.
There are eighteen numbers in this list, which are significant. You can also search the registration number on the local bureau or from other Chinese enterprises.
The registration number of the Chinese business license date is necessary. Numbers are following as:
The first number= is usually a nine representing the registrar authority (AIC).
The second number= classification of the entity (like a corporation or sole proprietorship.)
From the third through the eighth number = registering region (highest administrative division, etc.)
From the ninth to seventeenth numbers = organization code (old tax identification number)
The eighteenth number= check digit
3. Search and Check The Customs Records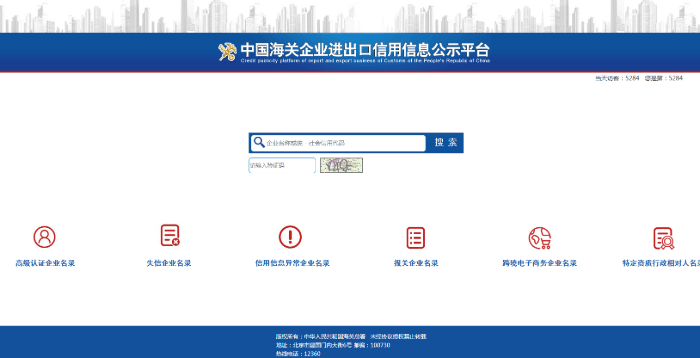 You need to visit the Customs District of P.R. China's website. You must enter the company name, website, or the Unified Social Credit Code.
Always check the Chinese supplier unified social credit code. It would help if you had a Chinese business license number, taxation records, and Customs certificates.
4. Check the Chinese company's website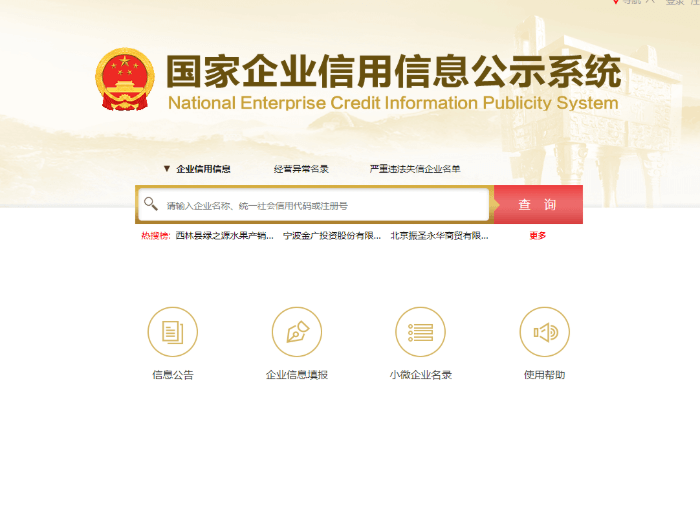 To verify a Chinese supplier, you have to check the website to discover that it is valid anymore.
A business license or registration number expires sometimes. One way to access a company's record is by visiting the http://gsxt.gov.cn/index.html page. This is how we safeguard ourselves from transacting with an expired or unlicensed supplier.
Enter the company's name or enter the registration number for company verification. You will find the Unified Social Credit Code in the upper right corner of your business license.
5. Check the Value Added Tax (VAT) Invoice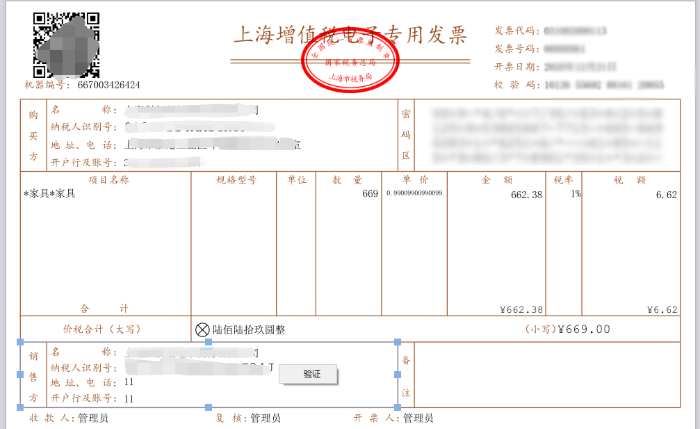 The government of China offers a rebate on many exports to spur manufacturing and China trade activities.
But to do this, a VAT invoice must be issued, and a registered capital company can only issue such an invoice.
It would help if you got an invoice with a VAT rate of 17% from your factory contact. It may be a commercial enterprise or a scammer if your offer rejects.
6. Search Google for Warnings
You can use Google or Bing to check warnings and search the company page's expiry date. Check for variations of "[company name] + scam," "[company name] + review".
Many retailers experienced bad service in a wholesale China company. Now have legal representatives in China.
Almost all B2B marketplaces provide company verification services to their users. You can use company verification to determine the actual factory of local industries.
7. Check the Products Catalogue
Generally, a Chinese company caters to a particular type of product. If the Chinese partners' person catalog has a production capability. Then it's a trading company.
As an example, a fabric factory would be a maker of fabrics. In trading company websites, different kinds of cloth are made.
Explore the business scope by registration number and check the Chinese business license.
8. Check the Factory Auditing Reports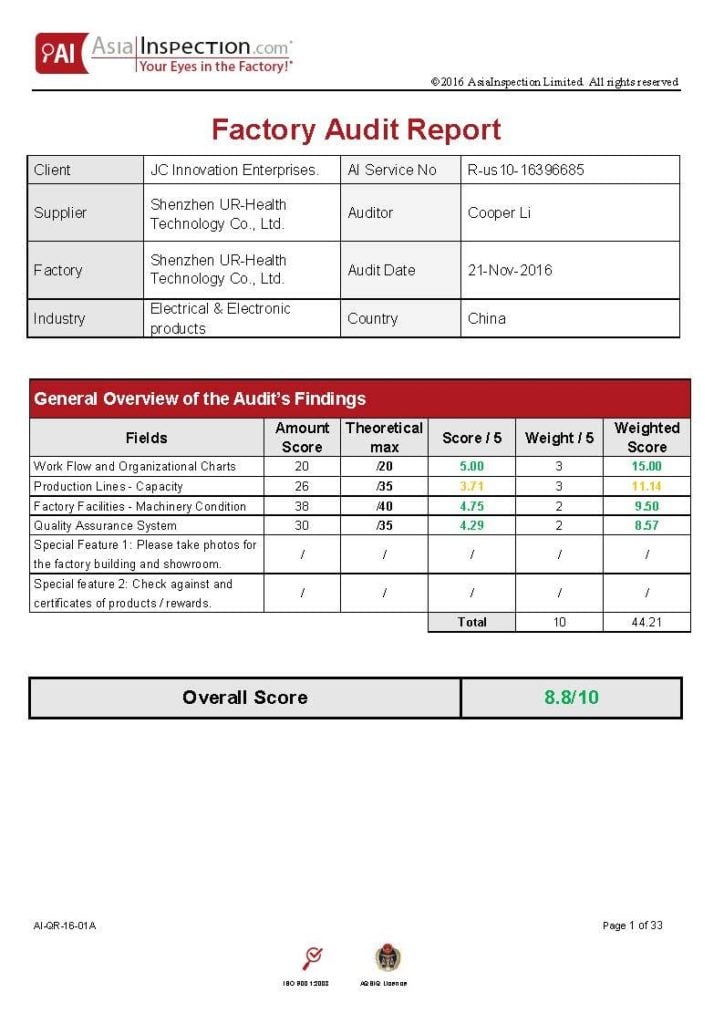 Multinational official companies audit a Chinese enterprise before working with them. Conducting an audit is to avoid any bad experience.
More prominent brands can check, audit, and inspect a facility's quality in depth. Ensure you see these audit reports before you begin working with the company.
The name and details you have in hand should match the name on the audit report.
Trading companies risk wiring money in case of no audit report after a Chinese company check.
9. Check the Certification
Many ISO 9001-certified business license companies are factories. Since this certification is unavailable to all businesses. Trading companies do not need it since they do not need it.
But, some trading companies gain this certification after China company registration. They all specialize in a single product category local industrial basic check.
To maintain strong relationships with their factories, together with outstanding customer service.
Although prices will be like those of factories, working with them will seem different.
10. Check Where Supplier Located in China
You don't know it, but every product manufactured in China has a unique services area. As an example, you could look at Electronic products' basic information.
Shenzhen, in Guangdong province, is the leading producer of electronic products. This city's extensive network of electronic component registered websites is a result.
Furthermore, you need to check a factory's location. Check on Google map-related information or Baidu maps. My team and I have been visiting factories of different suppliers we plan to have business with. We do this to confirm the existence of their physical equipment to produce the products we need.
Looking for a trust three-party help you to verify a local China company?
With ten professional experience, Leeline Sourcing helps buyers verify the company at the best service.
FAQ
1. How do I know if a Chinese company is legitimate?
When dealing with a Chinese enterprise, it is common to verify its legitimacy. This thing is especially true if you use B2B portals like Alibaba.com.
Confirming the registration of a Chinese company or any hong kong company is essential.
You should examine the company's registration number to ensure their qualifications.
Suggested reading: Is Alibaba safe and legit?
2. What is the best way to verify China's product quality?
Choose the enterprise you like best after getting an RFQ. Always ask them for a product sample before business in China.
A China-registered enterprise doesn't get it right the first time on the first page. So, don't be concerned if your selection differs slightly from your prototype.
You and the registered enterprise can also work together through this process. 
3. What is the process for getting a business license in China?
The Chinese government operates a company registration system or law firm. The AIC in China requires a business license for every company in Mainland China.
Regardless of size or type of business. The relevant authorities need companies in Mainland China to get a business license.
Companies often apply to their local bureau's industry and commerce (AIC).
4. How to verify a Chinese Company Business Licence?
You can check the address by visiting their business site. And also, you can check the registered website or san Q.R. code on the product.
When you search Q.R. code, it will show you the registered website details.
Also, check the registration number or hire a legal representative. That is to confirm business licenses details. To do business with a Chinese company, visit their business address.
How does Leeline Sourcing help you to verify Chinese company
Chinese markets present many opportunities, but they can still be challenging to penetrate.
You can verify China's manufacturers with the help of Leeline sourcing. Leeline is committed to providing you with complete satisfaction in the following ways.
Audit of the whole factory
To produce good quality products, Leeline ensures finding the best Chinese factories.
Representatives from Leeline are knowledgeable. Using a Leeline factory audit guarantees you.
You will be dealing with high-quality Chinese business registration details.
Performing due diligence
Leeline ensures that the company or supplier you are dealing with is trusted and reliable.
Whenever you sign contracts or make payments in China must search Leeline. They see it as your insurance plan against fraud and deception.
Obtain product samples
Leeline asks for product samples before ordering from a Chinese business. They determine if the product meets their standards.
Performing a product audit
Leeline constantly searches the address of factories to ensure the quality of the product.
Before moving to final production, they scrutinize your product.
Final Thoughts on Verifying Chinese Companies
In China, every company must obtain a business license from the government (AIC).
These licenses allow Chinese companies to operate and register in the country officially. You can verify the legitimacy of the company with the business license.
However, verifying the license is only one step in the due diligence process. Verifying your supplier is possible through sourcing agents in China.
It is recommended to work with a reliable sourcing agent like LeelineSourcing. These sourcing agents can provide you with complete protection for your shipment.
Do you want a successful import business?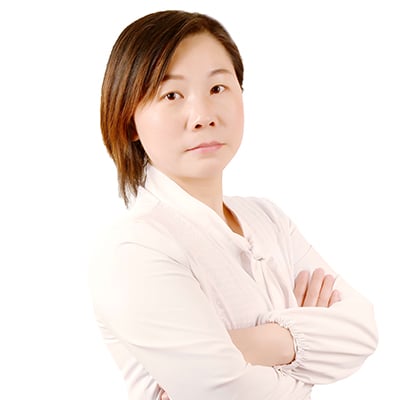 Hey, I'm Sharline, co-founder of LeelineSourcing. We've helped 2000+ customers import from China.
Do you want a better price on product or shipping?
We are sorry that this post was not useful for you!
Let us improve this post!
Tell us how we can improve this post?