Many clients ask, "What Does AliExpress Packaging Look Like?"
I decided to answer this mystery for everyone. Once and for all.
I'm an AliExpress dropshipping expert with over 10 years of experience. This article lists the MOST important information about AliExpress packaging. Including why it's important and how to get them customized. Boost your customer satisfaction and sales with this strategy!
Keep reading to get a much stronger BRAND REPUTATION!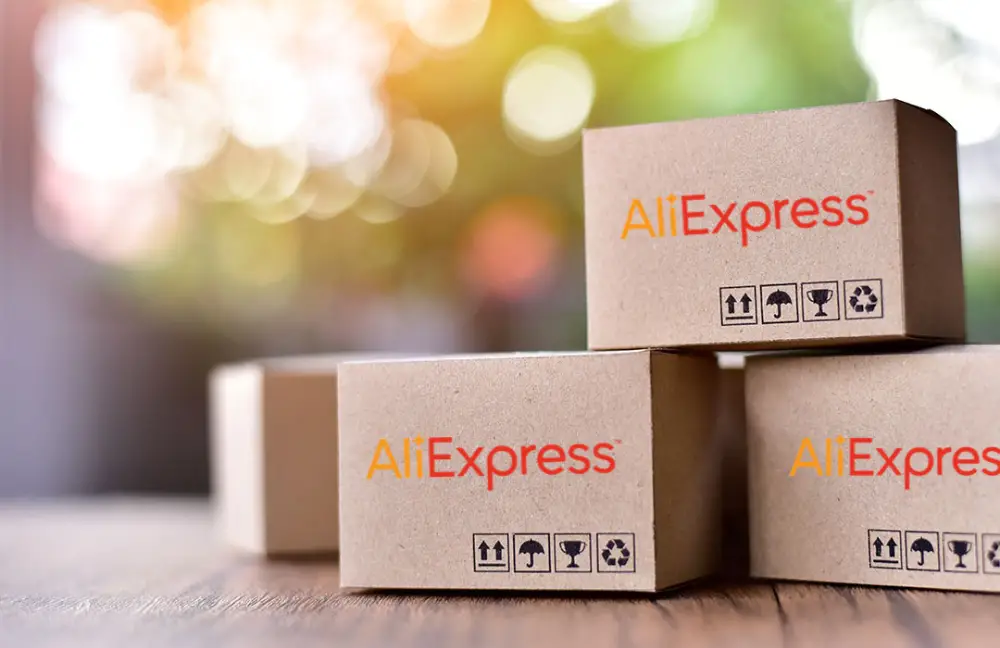 Why Is Aliexpress Packaging Important?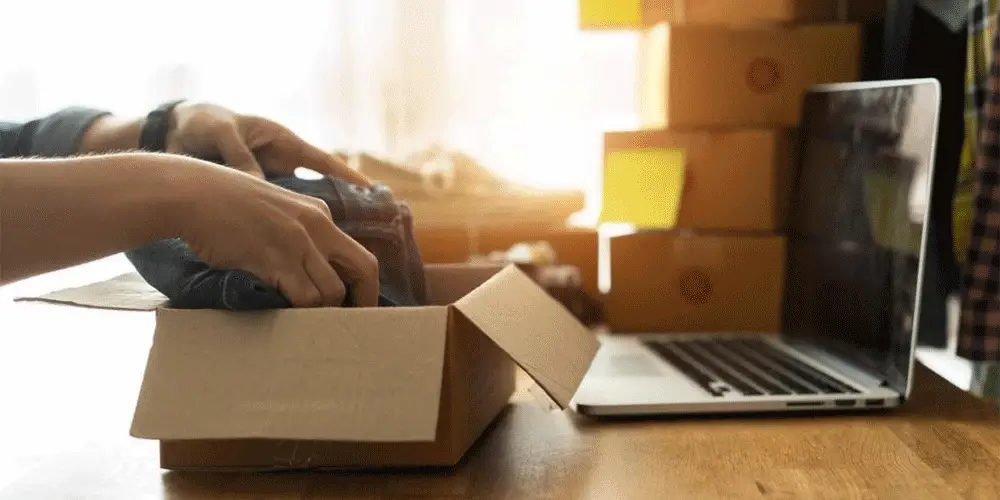 Packaging is EXTREMELY important when selling products on AliExpress. Let me list the top reasons customized packaging has a MAJOR IMPACT on AliExpress.
First Impressions last. Surely, you've heard of that.
This is true in the eCommerce world with so much competition. The packaging design is the FIRST CHAPTER of the most-awaited customer experience. Do it well, and you REAP amazing benefits. Encouraging customers to buy from your own brand again.
Customized Packages Convey Quality
Branded products always have their custom packaging. So, it's now part of the CULTURE to expect high-quality products from good custom packages. You get HIGHER customer loyalty. One look at the packaging. And people see it's a WINNING PRODUCT.
LAST BUT NEVER LEAST. Customized packaging is the BEST for product protection. Customers never receive broken or flawed goods. Protecting and strengthening your brand identity.
What Does Aliexpress Packaging Look Like?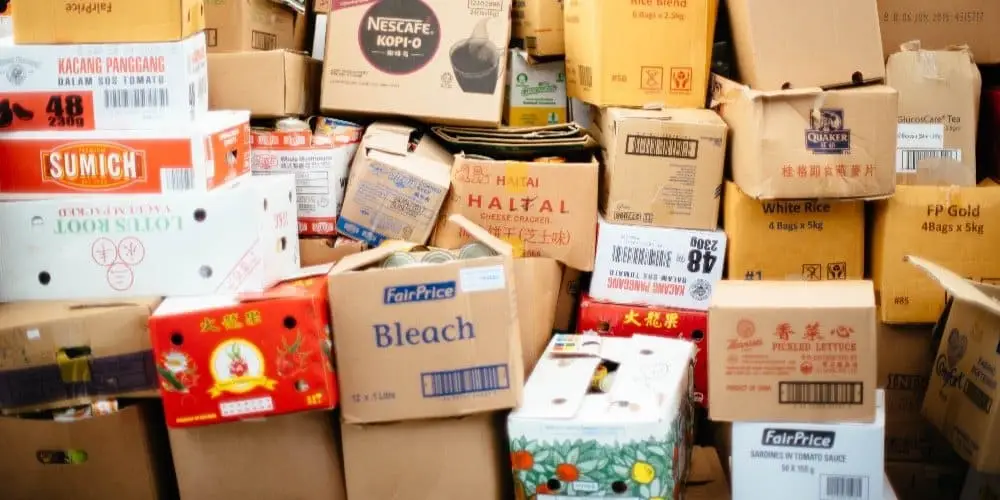 Different SUPPLIERS package their goods differently. I've seen TONS of branded packaging variations on AliExpress.
But generally, the AliExpress package is SIMPLE. Especially if you purchase products from a general store with private-labeling goods.
The PLAIN OLD packaging many drop shippers usually use has:
Basic cardboard boxes
Padded envelopes
No logo printed
Plain shipping label
There's a good reason for this "boringness."
Shipping experts like me know that these packages are EXTREMELY cost-effective. Perfect for drop shipping stores on a budget. tight
But wait. That's not always the case!
You ALWAYS ask for your own packaging. I'm talking about CUSTOM PACKAGING directly from your supplier. Some AliExpress sellers offer custom packaging services. You decide HOW your store's drop ship cargo looks from TOP TO BOTTOM.

"Is it more expensive to customize packaging?"
MOST LIKELY.
However, it's not always a money-draining route. Dropshippers with custom packaging often MARKUP the price of their actual product. Creating a balance between expenses and money gains.
Custom packaging for dropshipping gives way to MORE profit margins.
How Do You Get Custom Packaging On AliExpress?
I know 3 easy methods to get CUSTOMIZED packaging on AliExpress. I'll list each of them BELOW.
Method 1: Find DropShipping Products With Custom Package
Here's a not-so-fun FACT about the AliExpress dropshipping business model:
It's not a breeze to find products with custom packaging for dropshipping.
But this also has a semi-great side effect.
Since products with custom packaging are rare. You'll find the TOP-SELLING ones immediately. Just by searching "custom packaging" on the AliExpress search bar.
Browse through the results you find. Not convinced about the AliExpress sellers you see?
Try the second method.
Method 2: Find Private-Labeling AliExpress Suppliers
Private Label products are plain generic goods YOU package in your own brand. So which private-label dropshipping suppliers are the BEST?
Providing CUSTOMIZING services. Those include custom print, labels, packages, logos, and boxes!
"How do you find private-label suppliers?"
Just hop into the AliExpress website. Similar to what I mentioned earlier. Just use the search tool!
Here's the keyword I usually go for: "Private label products."
Method 3: Contact a Dropshipping agent
Want LESS hassle and more sales for your dropshipping business?
This method is my TOP-RECOMMENDED way to get AliExpress dropshipping custom packaging. Dropshipping agents, like Leelinesourcing, bridges suppliers and business owners like YOU.
Let's say you found an AMAZING product on AliExpress. But the supplier doesn't provide customized packages.
The dropshipping agent provides customization services for YOU. Just say your brand goals. And WHAT you want your customers to feel when they open your goods.
Companies like Leelinesourcing have experts in packaging. BOOST the brand identity of your dropshipping store. Without breaking a sweat or WRECKING the bank!
You find a dropshipping agent by:
Searching online
Asking for recommendations
Asking your AliExpress supplier for recommendations is also a GREAT strategy. They'll have better teamwork with an agent they already know.
We can Made Drop Shipping from China Easy
Leeline Sourcing is to help Shopify & small businesses sourcing products from China and build your branded business.
FAQs about What Does AliExpress Packaging Look Like
Is stuff from AliExpress good quality?
Aliexpress usually has high-quality goods. It's one of the best wholesale websites in China. Housing THOUSANDS of suppliers that offer dropshipping services. However, it's still best to ask for samples before buying bulk from AliExpress. Some AliExpress suppliers aren't exactly legitimate. 
Is it safe to buy expensive items on AliExpress?
Yes. It's safe to buy expensive items on AliExpress. Just make sure your SUPPLIER is reliable and trusted by the platform. Check customer reviews and feedback before you purchase expensive products. Moreover, only buy from stores with more than one year of experience on AliExpress. 
What to do if you get scammed on AliExpress?
Contact AliExpress customer support if you get scammed. The website has a BUYER PROTECTION service. You get a full refund if your received items aren't as described. AliExpress pays for the shipping costs as well. Helping you SAFEGUARD your money at all times. 
Is AliExpress as cheap as Alibaba?
If the topics about price per piece. AliExpress is more expensive than Alibaba. Alibaba offers BULK ORDERS. Usually ranging in the thousands. So, its goods are cheaper than AliExpress. However, AliExpress has LOW MOQ requirements. Making it one of the best wholesale platforms for businesses on a budget. 
What's Next
Custom packaging is the SHORTCUT to establishing a SUCCESSFUL dropshipping store. You get MORE repeat buyers, a loyal customer base, and safe product shipments!
Need an agent that offers Aliexpress dropshipping custom packaging?
Contact Leelinesourcing. We have the best customization rates for you!
Do you want a successful import business?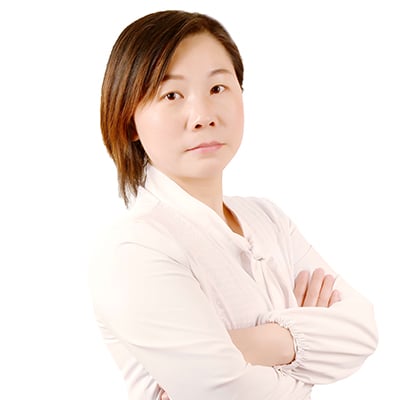 Hey, I'm Sharline, co-founder of LeelineSourcing. We've helped 2000+ customers import from China.
Do you want a better price on product or shipping?
We are sorry that this post was not useful for you!
Let us improve this post!
Tell us how we can improve this post?