Are you stuck in the vast world of supply and chain? You must be listening to different terms like supplier, distributor, vendor, and so on. These varying terms can be confusing for a newbie in the field.
Worry not. You are not alone!
Many people find these interchangeably used terms challenging to infer. So, our sourcing expert decided to help all the newcomers who wonder what a supplier is and what these other similar terms are about?
You'll find this blog post helpful and better understand all these puzzling terms.
(Bonus: You can also benefit from our vast experience of 10 years in the sourcing field and turn your head towards us in case of any queries).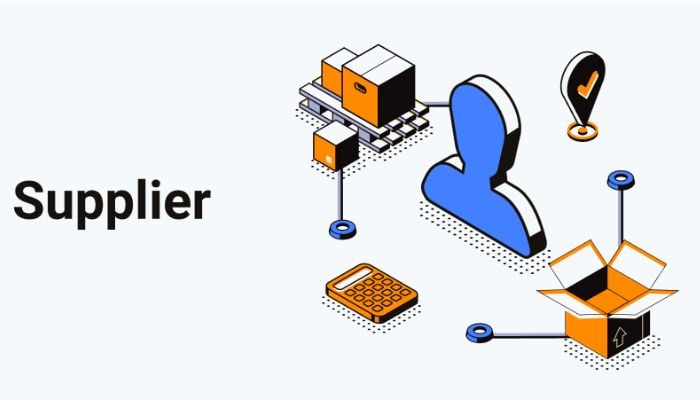 In this overview, we shall cover:
Let's start exploring the term without any further ado.
What is a Supplier?
Suppliers are organizations, businesses, and individuals who provide goods and services to other entities.
In other words: a supplier is usually a manufacturer or a distributor.
Suppliers are known to be the first link in any supply chain. They provide high-quality products from a manufacturer in bulk to the distributor or retailer (more about them later) for resale.
Yes, you guessed that right! The role of a supplier is an intermediary between the manufacturer and retailer. They source raw materials, ensure communication between two parties, and assure the stock is of sufficient quality.
4 Types of Suppliers
Suppliers are divided into four common categories. First time hearing about these facts? Allow me to enlighten you. Let's have a look at each of them below:
Manufacturers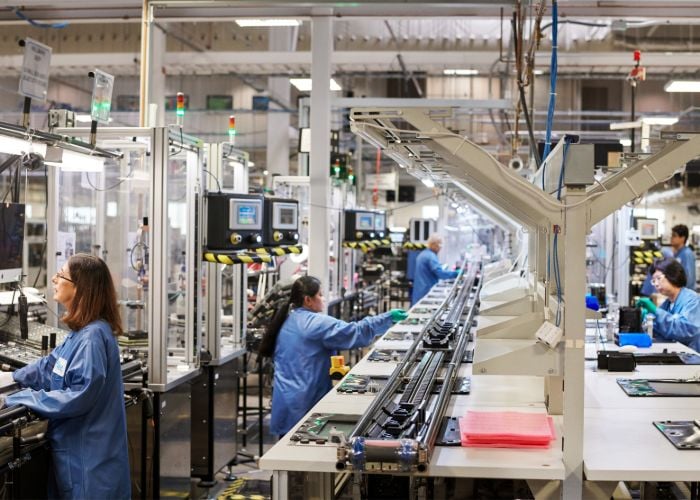 Manufacturers (a.k.a vendors) are mainly the source of any supply chain. Their role includes three things primarily:
Researching
Developing
Producing the product you purchase
When you source your raw materials effectively from a manufacturer, you are not paying any extra cost for handling and storing your product. The manufacturer takes care of it all. However, sometimes manufacturers request some money to get the equipment ready to produce your goods or buy the materials. After that, they kick-start the manufacturing processes. And, you'll receive your finished products soon.
Manufacturers are perfect for sourcing products in bulk. They might refuse to supply goods for a smaller budget and price.
Distributors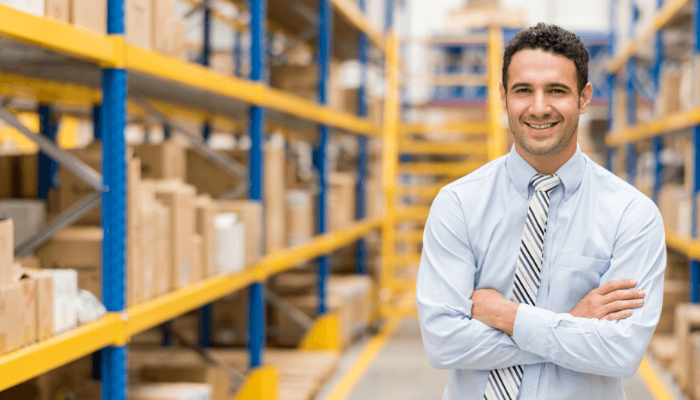 These guys are also known as wholesalers. A wholesaler purchases goods in bulk and sends them off in small quantities yet at better costs.
A distributor/ wholesaler buys goods from multiple manufacturers and sells them to small businesses and other customers at the best price. However, a wholesale supplier can help you in this regard. If you need a large order all at once and don't have the space to store it yourself, wholesale distributors (a.k.a wholesale suppliers) are probably the way to go.
Independent Craftspeople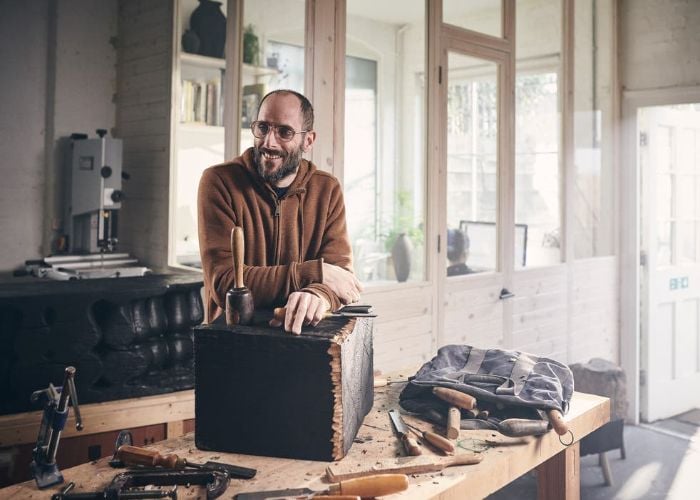 Independent craftspeople are people who make their own products and sell directly and independently. They're ideal for lower-volume orders, but if you want something unique, they can help you out!
They sell them through reps or at trade shows.
Import Sources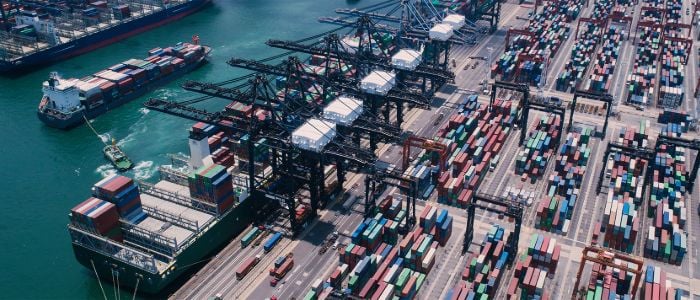 Importers are companies, businesses, or people who import and export goods. Importers often sell goods directly to the retailers.
So if you need a product that isn't readily available in your country, an importer might be able to help you find it.
Looking to place an order with a new Chinese supplier?Are you sure they're reliable?
Secure your supply chain by checking your suppliers' ethical, environmental, social and manufacturing capacities for compliance through Leeline's Supplier Audit Programs.
Supplier vs. Vendor
If you own a business or a company, you may have wondered about the difference between a supplier and a vendor. I mistook these two when I was just a beginner.
While they are technically different, you can use the terms interchangeably in most cases: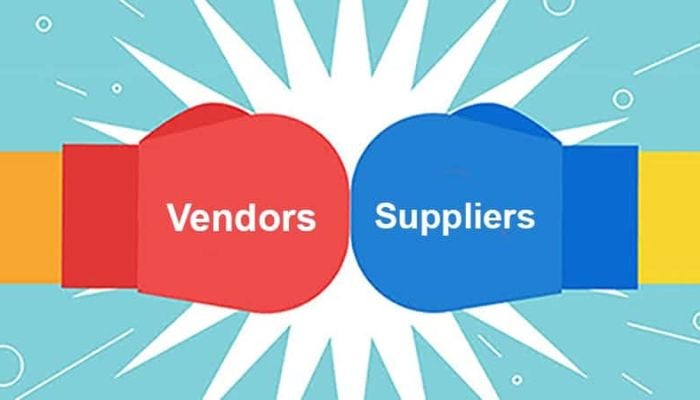 Supplier:
A supplier is a business person that gives your company raw materials and other goods to help you make or deliver the product or service you sell. For example, if you run a clothing manufacturing online business or online store to sell online, your supplier might be someone who sells cotton and supplies goods to you.
Vendor:
A vendor is a business that sells finished goods directly to buyers. For example, if you run a clothing manufacturing company, your vendors might be stores and individuals who sell your finished shirts directly to customers.
How to Find Suppliers?
Finding suppliers can be difficult to get started in your business selling a product. It can be challenging and time-consuming to find a good supplier. But my team of experts created this guide to help you speed up the process. Just follow the steps below:
Step 1:
The first step is to research your suppliers and determine who you think would be the best match for you. You'll want to consider reliability, price, and how the product will suit your brand.
You are more likely to find the best fit in the first few search results. You can also enlist a few suppliers you found in search results and consider them.
Step 2:
Once you've completed your research, reach out to them and ask for samples of their work. By doing so, you'll get an idea of what they're capable of creating at different price points; so that when it's time to negotiate, you know exactly what they can offer.
Step 3:
You may also want to interrogate them about their inventory levels and how often they get new products in stock so that there won't be any surprises later on down the road if something happens with one of your items. You should also ask about the delivery process. Furthermore, you can use inventory records to predict market demand.
Step 4:
Compare options and go with the retailers who sound a good fit for your company.
Looking to find a reliable Chinese supplier?
As the best China sourcing agent, we help you find factories, get competitive prices, follow up production, ensure quality and deliver products to the door.
5 Ways to Manage Your Suppliers
To help you manage your supplier relationships for success, here are five ways to keep things running smoothly. They're effective and helped us maintain a long-term relationship with our supplier partners.
Select Suppliers Who Offer Quality Services and Meet Your Needs:
To manage your suppliers effectively, you need to ensure they offer quality services and meet your needs. This means selecting suppliers or manufacturers dedicated to quality, reliability and are ready to meet your demands.
Invest Time in Building Good Relationships:
Even when your supplier is committed to quality and reliability, you still need to spend time building a good relationship. The more you get to know your supplier, the more you can customize the products or services to fit your needs. Closer relationships also help you to be comfortable with them.
Help Your Supplier Out:
Even though you are not in charge of the products or services provided by your supplier, there are ways you can help them out by providing feedback and giving them a heads-up about potential problems. You can also combat problematic situations if you work closely with your new suppliers. This will prevent issues from getting worse and help ensure that you get high-quality products and services that meet your demands.
Use Technology to Collaborate:
Technology makes it easier for business owners like yourself to collaborate with their suppliers. You can use email or instant messaging technology to get immediate answers from your suppliers. You may also use technology to track the data related to your business. This gathered data can work like a charm for the future of your online store or business.
In many industries, an effective data management process decides the future of the supply chain.
Set Service Level Agreements (SLAs):
By setting service level agreements (SLAs) with your suppliers, you'll have a clear understanding of what is expected from them, and you'll be able to make sure their services are aligned with your business values and business needs.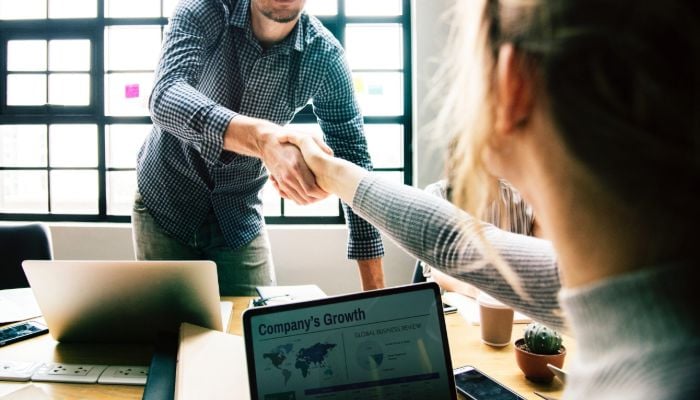 Examples of Supplier Management
Getting the most out of your suppliers doesn't mean screwing them over.
Your suppliers are an essential part of your business—don't forget that. Without our trusted suppliers, we wouldn't be able to stay long in this industry. Therefore, we are sharing two examples of how you can manage your suppliers:
Consider Your Suppliers Your Partners:
Make sure you understand that your suppliers are your partners, not just your vendors. When you think of them as partners, they'll be more open to negotiation and will likely be more flexible in helping you out when things go wrong. When your suppliers turn into partners, they help you with dozens of things. For example:
Improve product designs;
Fund New marketing efforts in the marketplace;
Cut your overall cost;
And planning a bright future for your company or business!
Pay Your Invoice On Time:
Make sure you pay your invoices on time. Consider using epayables for timely and accurate supplier payments. Vendors who sell to businesses generally have less cash flow than businesses do, so they are willing to make deals on payment terms as long as they know they can depend on the customer for prompt payments. It's also a way of building trust.
FAQs about Suppliers:
Q. What is the Supplier Process?
The supplier Process is the systematic approach to evaluating vendors that supply goods and services to your business, determining each supplier's contribution to success, and developing strategies to improve their performance.
Q. How to make payments to Suppliers?
There are different ways you can make payments to suppliers. International Wire Transfers, Escrow, Letter of Credit, PayPal, and Western Union, to name a few!
Different suppliers prefer different payment methods.
Q. Why Should I source from China?
Sourcing your material from China has multiple benefits. Here are a few advantages you may have when you source products and services from China. For example: 
Expansive supplier base
Sourcing your material from China has multiple benefits. Here are a few advantages you may have when you source products and services from China. For example: 
1. Expansive supplier base
2. Lower labor cost
3. Excellent product quality 
4. Better scaling capabilities 
5. Direct sourcing 
Final Words:
Want to be successful in your business? You need to get around a few key concepts broadly used in demand-supply chains.
Hopefully, in the above guide, we have cleared your ambiguities related to these terms and provided all the information.
ONE LAST THING…
As a newbie in the market or industry, you must attend trade shows very often as trade shows are the most powerful way of growing your business. They give you a chance to meet and greet different retailers and manufacturers. Also, they bring in tons of marketing opportunities for you.
Still, need any clarification about suppliers and their different types? Get in touch with us. We'll be more than happy to clear the dust for you!
We are sorry that this post was not useful for you!
Let us improve this post!
Tell us how we can improve this post?