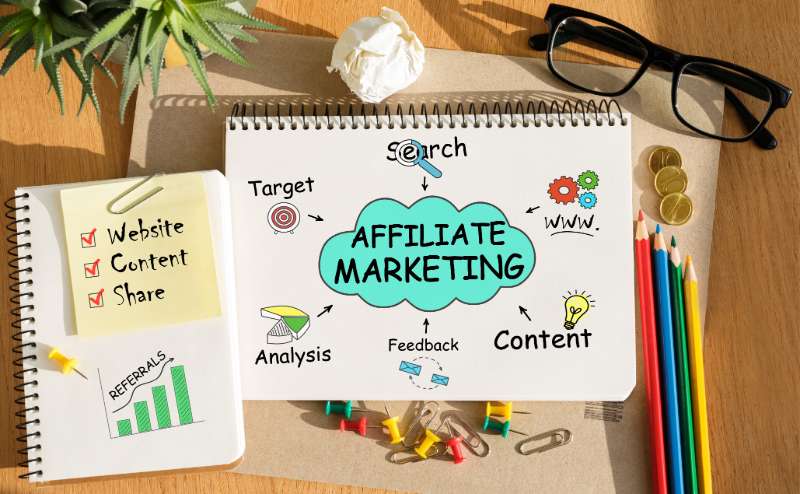 The popularity of affiliate marketing has grown tremendously in the past years. In the U.S. alone, there are over 11,400 affiliate programs, and the industry is expected to be worth USD $12 million in 2022. These numbers prove that affiliate marketing has become more mainstream, and it's on its way to becoming one of the most massive global industries.
But because customers' buying behaviors consistently change, it's highly essential for affiliate marketers to stay on top of trends. The more up-to-date your knowledge is when it comes to affiliate marketing trends, the better chances you'll have in succeeding in the industry.
What Is Affiliate Marketing?
Before diving into the trends and predictions concerning affiliate marketing in 2022, it's important to understand what affiliate marketing is. Once you've laid the foundation, it'll be easier for you to understand the business and adapt to industry changes.
Simply defined, affiliate marketing is a type of advertising model wherein a company gives commission to a third party, or also known as an affiliate, whenever a customer purchases a product using the affiliate link. These are links that lead potential clients to the vendor or merchant's website. And since affiliate marketing is performance-based, affiliates can generate more income if they get more clients to buy products from the company's website.
To paint a clearer picture of how affiliate marketing works, consider the following points:
As an affiliate, you'll have to promote and advertise your affiliate link, either on your social media platform, website, or blog.
When an online user clicks the affiliate link, they'll be redirected to the website of the company you're selling products for.
Once the client proceeds with the purchase from the online store, the activity will be recorded by the affiliate network. The vendor or merchant will then confirm the purchase as a valid sale.
The purchase made by the client using your link will be credited to you, and you'll get paid for commissions.
More people have become interested in becoming affiliates as it doesn't require any marketing experience or tools. Often, the vendors or merchants will provide you with the marketing paraphernalia which you'll be needing and using to attract online users.
Moreover, affiliate marketing can also be a great supplementary source of income as you can easily earn extra money on the side. With affiliate marketing, you'll have the opportunity to stick to a flexible schedule and work in your preferred environment. Hence, it can make making a living a breeze.
What's In Store For Affiliate Marketing In 2022?
With the right techniques, being an affiliate can become your key to earning passive income every month. The skills you'll learn as an affiliate can also open countless opportunities for you, namely, starting your own online business or designing and developing websites.
To become one of the most successful affiliates today, you should exert time and effort to learn about the various trends expected to make waves in the year 2022. As mentioned, customers' buying behaviors change over time, and continually using outdated strategies won't drive profits.
If you're searching for answers to the question, 'What's in store for affiliate marketing in 2022?', take note of the points below:
New Social Media Forms Will Become More Significant
Marketing your link on various social media platforms is a must when you're an affiliate. However, for 2022, this no longer means posting different content that'll appear on your followers' feeds.
Social media forms such as video reels have taken the world by storm in the past years and will continue to become a popular trend in 2022. These social media forms have completely transformed affiliate marketing.
To experience the same success as Anthony Morrison and other experts in affiliate marketing, you can pay for social media ads to promote content and redirect online users to your profile. You can also feature products on your video reels by giving reviews or showing their benefits. Or, you can create content showcasing your products in action or educate your target audience on quick how-to's.
Regardless of which social media strategy you're going to use, make sure that it's fun, personal, and relatable.
New Industries Booming in 2022
The year 2020 and 2021 have certainly affected affiliate marketing. Some had to stop becoming an affiliate as their products were no longer relevant during and after the pandemic. And while you might think that this status quo will lessen your competition, that might not be the case. This is because the pandemic also allowed other industries to grow, namely video communications, fitness equipment, and liquors.
Similarly, the pandemic also motivated several individuals to start their businesses. For instance, countless bike manufacturers and construction companies started operating and succeeded during the pandemic.
As several industries continue to thrive in 2022, you should adopt strategies that will enable you to stand out. This is especially true if the products you're selling belong to the industries mentioned above. How can you survive as an affiliate if you let competitors take over?
Aside from expanding your knowledge by reading informative books, such as The Millionaire Shortcut, you can differentiate yourself from booming industries in 2022 by doing the following:
Regardless of how tough the competition is, always follow the rules when marketing your affiliate link. For example, if a local forum doesn't allow ads, don't put your links there. This will only put your name as an affiliate in a bad light and may even shoo away potential buyers.
Getting online users to click on your affiliate link is an ongoing process. No matter how many marketing strategies you use, don't expect to see results overnight.
Determine whether your efforts are going anywhere by consistently tracking your progress. Use tools and apps to measure the amount of traffic your website, social media accounts, and blog are getting. The data you get can help you determine whether you're actually bringing online users to your link or if you're only wasting resources.
The Popularity Of Influencers Will Increase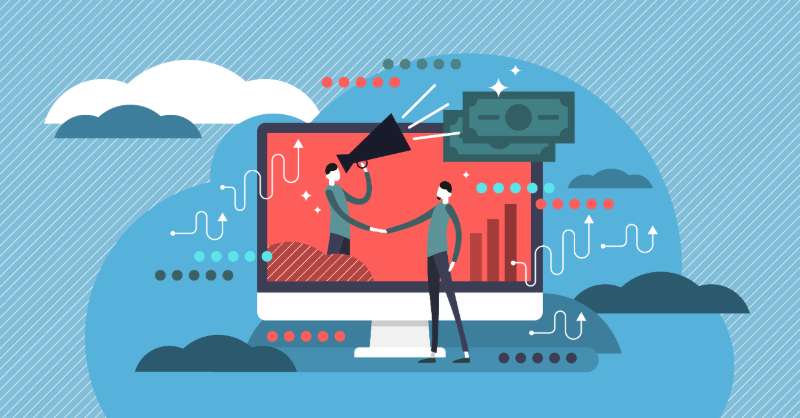 The advent of technology makes it more convenient for affiliates to engage with thousands of online users worldwide. However, convincing them that your products are worth investing in is challenging as many will only spend money on a product if someone they know vouched for it.
Influencers play the role of the third party mentioned above, which is why it's important to work with them in 2022. Influencer marketing is a form of a social media marketing that harnesses product mentions and endorsements from influential personalities. Influencers are individuals who are considered experts in their respective niches and have gained a dedicated social following. 
Influencers often recommend different products to their followers online. But because they don't want their followers to lose trust or alienate them, influencers will only talk about products that they truly believe in and support. This is one of the reasons why influencers have become more important in affiliate marketing. They can guide their followers throughout the sales funnel, from awareness to purchase.
To experience the benefits of influencer marketing this 2022, consider partnering with an influencer who isn't promoting your competitors. You can also offer collateral to the influencer and have them use it in their accounts. For example, if your affiliate link sells perfumes, you can send the influencer some of your products and have them include these when shooting flat lays.
You can also offer an exclusive affiliate rate, especially for influencers with millions or billions of followers. Say, if your usual rate for collaboration is 25%, you can give them 35% when someone clicks on your affiliate link posted in their accounts.
More Customers Will Use Voice Search
One of the prominent technological advancements today is virtual assistant technology. With this and the increasing number of individuals using smart speakers, you must consider integrating voice search into your affiliate marketing strategy. Voice search has made it easier for people worldwide to look for and buy products online. They can simply give instructions to their virtual assistant using voice commands and wait for a couple of days until orders are delivered to their doorsteps.
To make your online marketing efforts ready for voice search, structure your content to be dialogue-friendly. This usually means adding a comprehensive Frequently Asked Questions section on your website and structuring blogs and articles to answer questions.
Since more than 20% of adults use voice search in their mobile phones, prioritize making your website mobile-friendly. You can achieve this goal by building a responsive web design. This approach ensures that individuals who visit your website will access the same information, regardless of the size of their screens.
High-Quality Content Will Remain Relevant
Content has been and will remain relevant to affiliate marketing in 2022. Creating high-quality content and posting it on the right online platform can become your ticket to stand out from the competition. If you're looking for an effective way for your affiliate link to gain as many clicks as possible, creating high-quality content is the best way to go.
But with the number and types of content accessible online today, creating one just for the sake of it is no longer enough. You need to exert time and effort to ensure that the content you produce ranks high in the Search Engine Results Pages or SERPs. Being on top of the first page of the SERPs can certainly increase your visibility and audience reach.
Here's how affiliates like you can write content that ranks:
Reading large chunks and walls of text is boring and stressful. Even if your blog or article was able to talk about the features of your product, if the content isn't formatted properly, don't expect that users will continue reading.
Ensure that the content you create ranks in the SERPs by prioritizing structure. Your article should make use of bullets, lists, and special marks to improve its readability. The sentence in your content should also be short and clear. Refrain from using jargon as this will only cause confusion and frustration among readers.
Add Data Whenever Possible
To prove any claims you're making, link data in your content. Use high-quality websites when linking data and choose statistics that will draw the interest of your readers.
Put yourself in the shoes of your readers and think about the keywords they'll use when searching for your products. Once you have a list of those keywords, make sure that these are visible and frequently mentioned throughout your content. Using the right keywords can help drive more traffic to your website.
Many Will Rely on Community-Based Question And Answer Websites
One of the best ways to expand your chances in the affiliate marketing industry is by utilizing community-based question-and-answer websites. These websites can be a great way not only to market your affiliate link but also to create healthy relationships with your target audience and potential clients.
By doing this, you can engage with your audiences by answering any questions relevant to your industry. For example, if you're selling infant clothes, you can look for questions about the best and worse fabrics for infants and how parents can save money on buying clothes for their newborns. If you find any queries related to the product you're selling, consider giving answers to them promptly and professionally.
Although it'll take a lot of time and effort, answering questions thrown by online users can be a great way to gain their trust. And when this happens, it'll be easier for you to convince them to click your affiliate link and make a purchase.
Never Dive Into The Industry Unaware
Before you hop into the bandwagon of being an affiliate, dedicate time and effort to understanding the trends and predictions affecting the industry this 2022. It can be a challenge to thrive if you enter the affiliate marketing industry unaware of what's in store for the coming year.
Understand all of the information mentioned in this article and equip yourself with more knowledge by doing intensive research. Being well-informed about how affiliate marketing works and how it will further evolve in 2022 can catapult you towards success!
We are sorry that this post was not useful for you!
Let us improve this post!
Tell us how we can improve this post?