Wholesale Apple Products Suppliers
Save HALF of your budget with the help of our EXPERT negotiators. AND double your PROFITS thanks to the trusted and proven genuine Apple products you get.
Our team does the hard work from sourcing to shipping. YOU get to improve your business with little effort.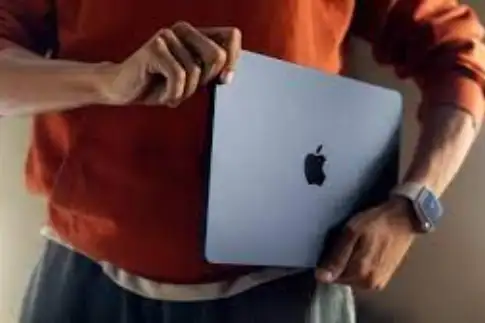 No Risk Free Sourcing No Hidden Fee
You can get Free detailed product quote before order
Wholesale Best Apple Products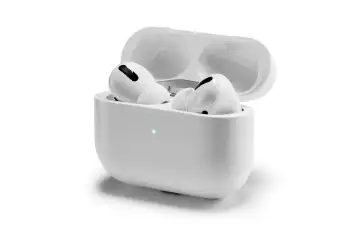 Wholesale Airpods Pro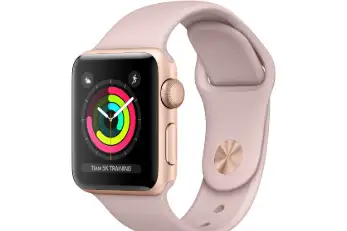 Wholesale Apple Watch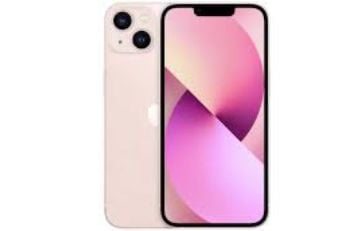 Wholesale iPhone
---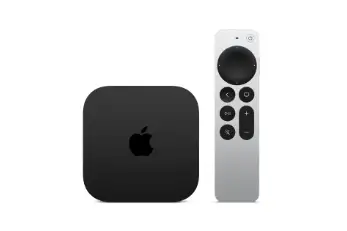 Wholesale Apple TV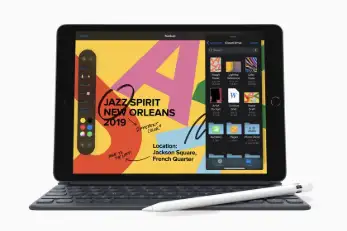 Wholesale iPad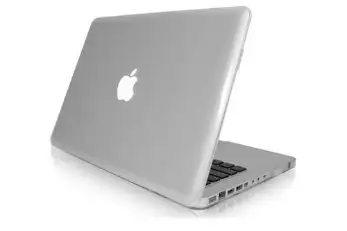 Wholesale Mac
---
Our Apple Products Manufacturing Services Include: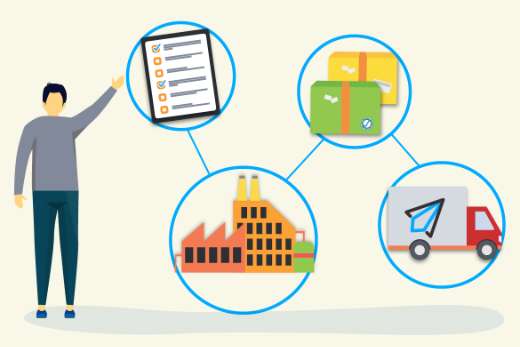 Sourcing Apple Product Suppliers
YOU get multiple quotations from the TOP Apple product suppliers through us. And TRANSACT with only the best and cheapest manufacturers.
ALL products you receive are certified. Your inventory is always FILLED with high-quality and genuine iOS devices.
Apple Products Quality Control
ALL your gadgets are checked TWICE by our quality control team. YOU only get functioning and SELLABLE Apple devices.
SAVE every penny and BOOST your profit.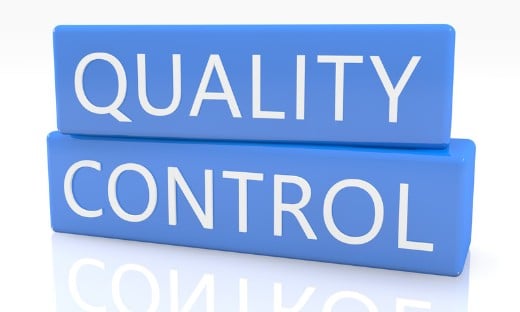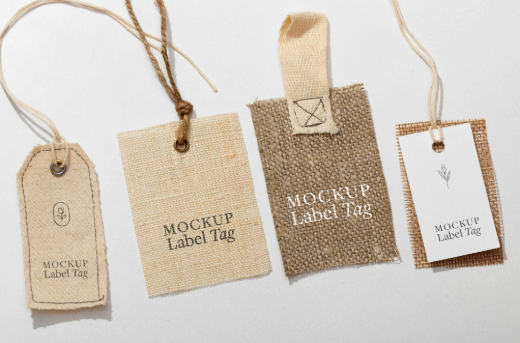 Private Label & White Label Apple Products
EXPRESS your brand's values with our HIGH-END logo designs. And show your customers your uniqueness with our TOP-CLASS product photography.
Become a CREDIBLE Apple reseller with our high-end packaging. And earn LOYAL customers.
Dropshipping and Fulfillment
RECEIVE your Apple products for the lowest prices. And get 24/7 updates about your shipment. REST assured that all of your packages ARRIVE on time.
ENJOY the privilege of using our OWN WAREHOUSE in China to store your Apple products.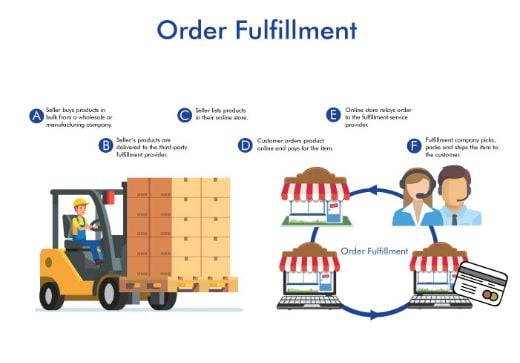 ---
Hear it from fellow Apple Product Wholesaler
I was so happy when I finally found LeeLineSourcing. It's a hidden gem out of all the sourcing companies I've tried. The company's agents are very friendly. And they were able to introduce me to the cheapest Apple products manufacturers. I totally recommend contacting this company.
– Reynaldo, California
---
Source Your Apple Products and Make Big Money
We offer the best wholesale price and high quality Apple products to help you boost your business.
---
Top 7 Wholesale Apple Products Suppliers
Searching for GENUINE wholesale Apple products can feel like an aimless journey. There are LOTS of fake suppliers around. Hence, it is confusing and scary, especially for beginners.
We've heard this complaint DOZENS of times from our clients. And concluded that it was TIME to END the cycle.
Our procurement team gathered together to FINALIZE this mega-guide. It's time for YOU to access the 7 BEST, cheapest Apple product wholesalers WORLDWIDE.
Don't stop reading. Unless you don't want to source TOP-TIER wholesale electronics.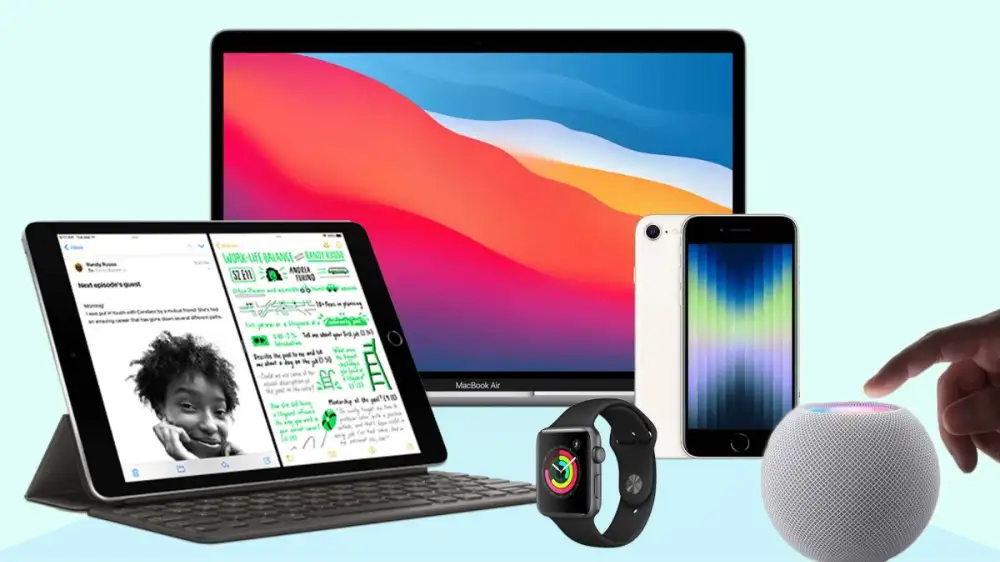 1. Fondsale.com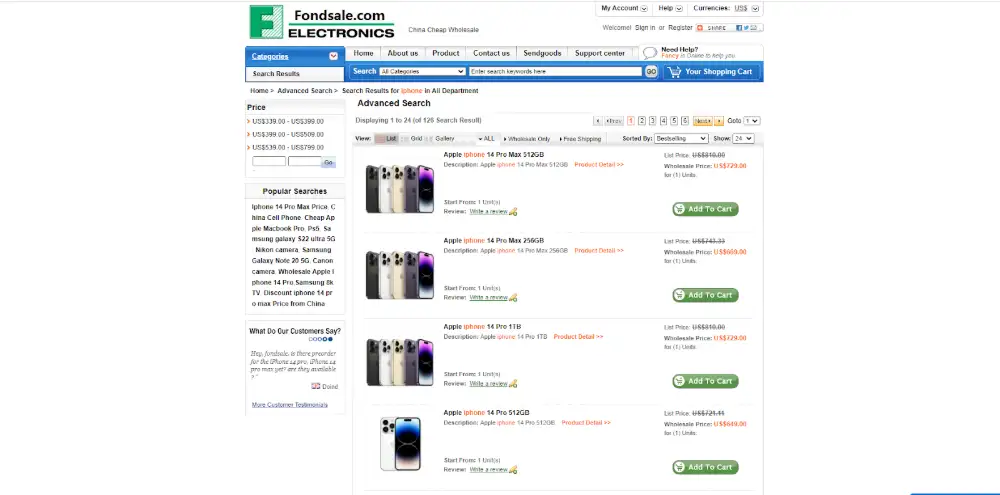 Here's our TOP PICK among manufacturers that sell iOS devices for wholesale prices.
This platform OFFERS original new and refurbished Apple products WAY cheaper than other websites. YOU get to double your profits with your SALES.
EASY sourcing and reselling ALL YEAR ROUND!
Here are the pros:
EXTREMELY EASY TO USE. Buy from this website in less than 5 minutes. Just sign in, message a retailer and choose the products YOU want.
CERTIFIED PRODUCTS. You guarantee that you get legitimate devices. Because this online retailer's products are CE and FCC-certified.
Cons:
No OLD models are available. You only get iPhone products that Apple sells on the market as well.
There are NO accessories like AirPods or Apple watches.YOU need to contact other suppliers for these devices.
2. Direct Liquidation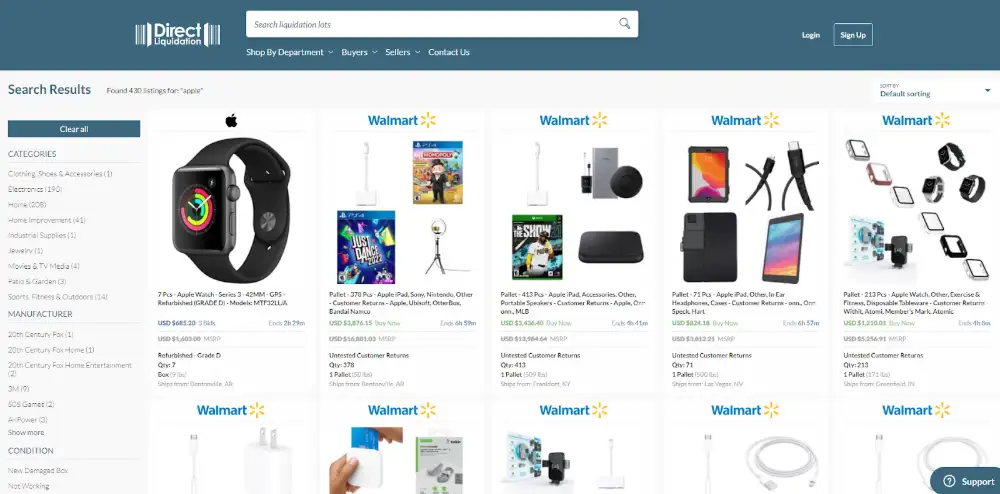 Let me introduce this RETAILER GIANT that's been selling liquidated Apple devices for over ten years. This site HELPS YOU attain your business goals and improve your sales.
BID for the products you want.
AND get massive discounts when buying BULK Apple gadgets. No middleman is needed! SAVE most of your money.
The pros:
SECURED platform. I noticed that all buyers and sellers are VERIFIED before they gain access to the biddings on the website. All your RIGHTS are protected.
OFFLINE STORES ARE AVAILABLE. This retailer has 6 branches in North America. YOU buy iPads and iPhones for CHEAPER without paying for expensive shipping.
Some of the downsides:
MOQ required. YOU only buy a whole cargo or truckload of Apple models. It's not the BEST site if you're short on money.
Not all models are new. Be careful, as you may buy used or refurbished iPads or other Apple devices. ALWAYS read the information included before you buy.
3. Alibaba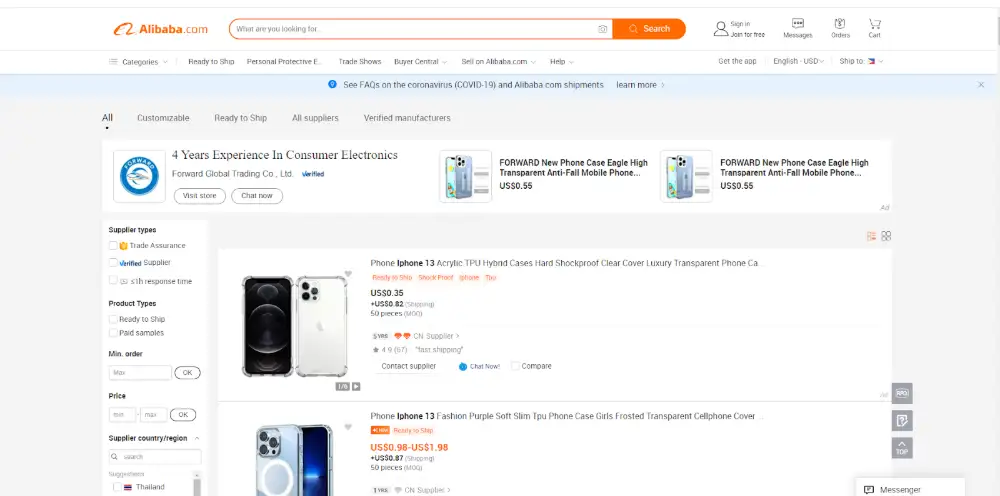 Give a WARM WELCOME to the KING of all wholesale products: Alibaba.
This MASSIVE site lets you buy thousands of Apple products for WHOLESALE PRICES. You GUARANTEE cheap shipping, unlike other manufacturers.
Directly message retailers that are to your liking. And BOOST your sales with the help of genuine and HIGH-QUALITY Apple products and accessories.
Here are the things we like:
EASE OF USE. No complicated transactions. Just sign up for an account, contact the suppliers you want and BUY Apple models immediately.
CHEAPER THAN OTHERS. Alibaba doesn't have any expensive fees for both buyers or sellers. As a result, you SAVE more money and get BETTER returns.
Some downsides:
The quality of products depends on the manufacturer. Some suppliers try to SCAM buyers and leave right away. YOU buy at your own risk.
Pro tip: Always ask questions to avoid being fooled. And find out what others say about certain manufacturers through reviews.
Conflicting time zones. You won't receive answers or replies right away.
4. Hkdc Sourcing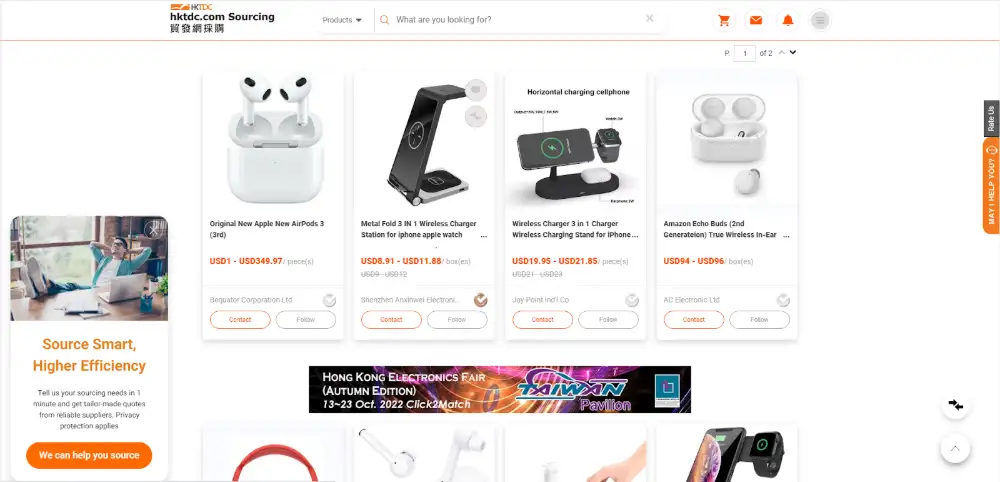 This site has provided business owners like you with AFFORDABLE yet high-quality wholesale devices since 1966.
It's a one-stop shop to get the BEST Apple products without hassle. And it has 50 offices WORLDWIDE, making it one of the most RELIABLE and genuine sellers.
NO BULK ORDERS. Unfortunately, I only buy Apple products here per piece. Not really the best setup for business owners.
BEST manufacturers from Hong Kong are regularly promoted. Get to know the top suppliers YOU can contact to get the BEST value for your buck.
App version available. SOURCE products from anywhere, without stress.
Cons:
NO BULK ORDERS. Most of the Apple products here are sold per piece.
FEWER suppliers compared to other websites. YOU won't have too many choices. Hence, you can't bargain as much.
5. SM Distribution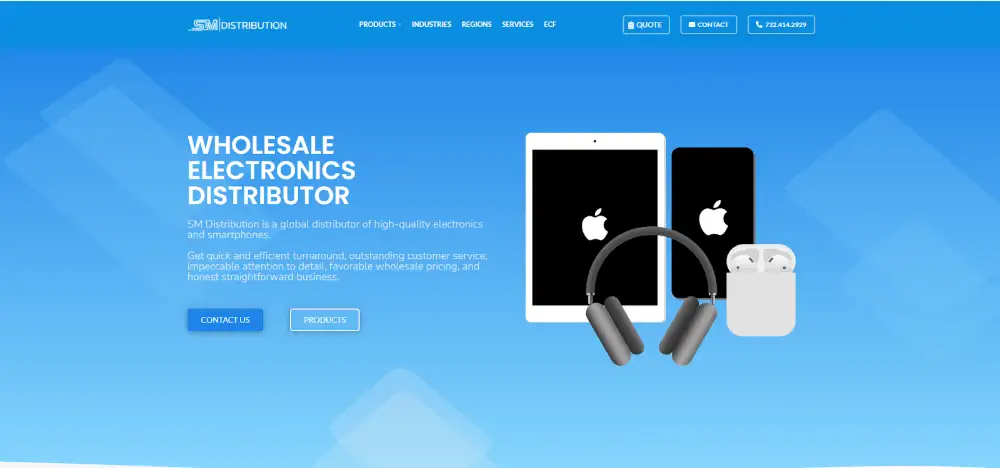 LET this supplier fill your INVENTORY with top-tier wholesale Apple products to the brim.
SM Distribution is an authorized Apple distributor. And it SELLS products from the brand with DISCOUNTS if you buy in bulk. Just decide on the devices you want and GET a quotation for free.
ALWAYS have Apple products for your customers. And BOOST customer satisfaction.
Things we like:
BASED in the US. YOU save more on shipping and packaging costs.
There's IT support available 24/7. Don't stress about finding a go-to technician for your store's devices again.
A bit of the downside:
You don't see prices right away.
There are no product or supplier reviews. You can't check what others have to say.
6. Made-in-China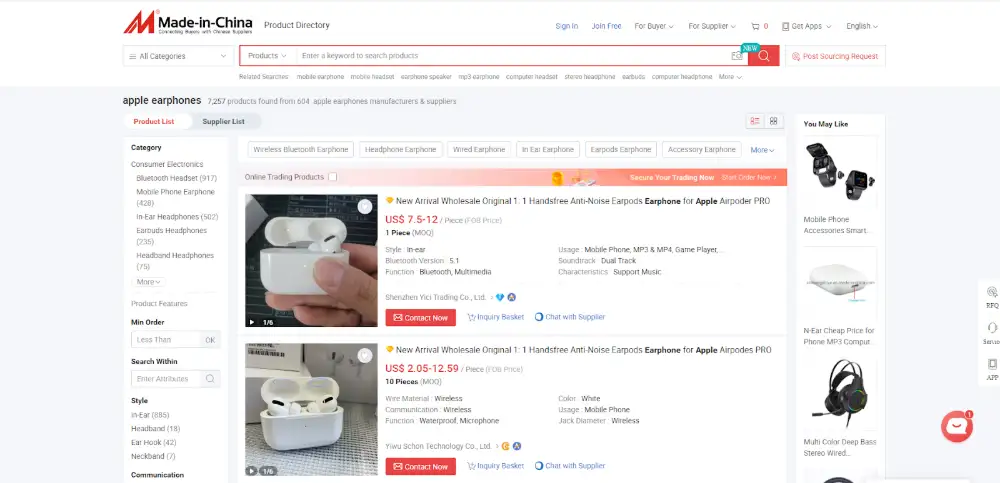 Here's another Apple wholesaler YOU don't want to miss.
Made-in-China is the NETFLIX of the wholesale market. Just one tap on your screen. And YOU can FIND the Apple devices you want.
On a budget? No worries!
Lots of suppliers on this site don't require an MOQ. INCREASE your sales without breaking the bank. BUY single devices easily!
The good part:
FAST DELIVERY. Receive your products 3-14 business days after you click BUY. Never run out of the most popular devices on the market.
Quick return & refund policy. GET your money back WITHOUT HASSLE.
Some cons:
Only accessories are available. You'll have a hard time finding iPhones or iPad. But getting AirPods or charging cables for wholesale prices is easy.
SAME products are listed at different prices. YOU may lose some opportunities to save MORE money if you don't thoroughly compare similar or related suppliers.
7. Stop4Wholesale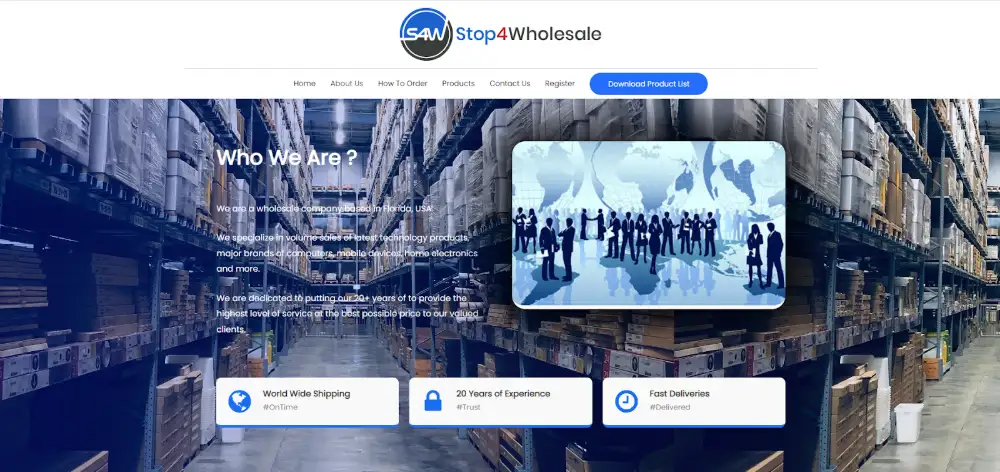 Here's another GOLDMINE for Apple resellers like YOU.
Stop4Wholesale is a bulk-order-friendly store. BUY truckloads of devices, WITH EASE.
This manufacturer has been in the industry for OVER 20 years. Rest assured, YOU get the quality only EXPERTS can give your customers. Gain access to over 1000+ TECHNOLOGICAL devices. YOU get the chance to expand your business.
Aspects we like:
WIDE selection of products. Always have something new to offer to your customers.
An UPDATED downloadable product list is available. SEE which devices are currently available in only one document. SAVE TIME AND ENERGY!
Some cons are:
NO direct checkout feature. I had to message the suppliers directly to order. It's a time-consuming process.
PRICES aren't displayed. You have to contact the manufacturer directly to ask for quotations.
How do you buy apple wholesale products direct from China?
Buying Apple wholesale products from China is EASY. I helped my clients go through this process a lot. Let me show you the STEPS I also recommend to them.
Step 1: Pick a reliable platform.
Most of the websites mentioned above are trusted B2B platforms from China.
OUR top picks are Alibaba, Direct Liquidation, and Fondsale.
Sign up on these websites, and once you have an account ready…
Step 2: Decide on the products you want.
There are a lot of Apple devices YOU can resell. So, decide on which ones you want to FOCUS on.
Not sure about what to buy?
TRY taking a survey. This way, you know EXACTLY what your customers and target market want. Your business needs this data.
Step 3: Search for your items.
Head to the website you picked in step 1.
And start searching for the products YOU want to resell. It's crucial to ensure that you're sourcing LEGIT Apple products.
So, ALWAYS read product and supplier reviews if applicable. Once you know the Apple models you want to buy…
Step 4: Order your products.
Contact the supplier from China. And quote how low they can go for the QUANTITY you're getting. Usually, the more you order, the CHEAPER it is.
But if it's your first time making a deal with a supplier…
ALWAYS order a sample first. Meaning, you should only get 1 device for each Apple product you want. This way, you GUARANTEE that you're getting genuine Apple devices.
Step 5: Wait for your order.
It usually takes 2-3 weeks to receive orders from China. So, be patient.
FAQs about Wholesale Apple Products
Is it legal to sell Apple products?
Yes, selling Apple products is legal as long as you're an approved seller. To get approved, you must head to the official Apple website and register. This process only takes several days as long as you prepare the proper documents, including your business permits. 
Can you sell Apple products on Amazon?
Yes, you can. Just ensure that you're using your OWN images. And you label your Apple products as unused, not new. Otherwise, Amazon can tag you as a fraud. Also, make sure that you have certificates proving your Apple devices' legitimacy. 
How do I buy Apple products to sell?
You check out the Apple wholesalers we mentioned above. Once you're on any of those platforms, simply contact the suppliers of the products you want to buy. And order them for wholesale prices. 
What's Next
LOTS of people think reselling Apple products is impossible.
But TRUST US.
YOU can succeed as an Apple reseller with the help of legitimate suppliers. Just keep the POINTERS we mentioned above in mind. And witness THOUSANDS of customers buy from your store.
Wholesale products are our specialty.
If you need help contacting PROVEN wholesale Apple products reseller directly, feel free to call us.
Do you want a successful import business?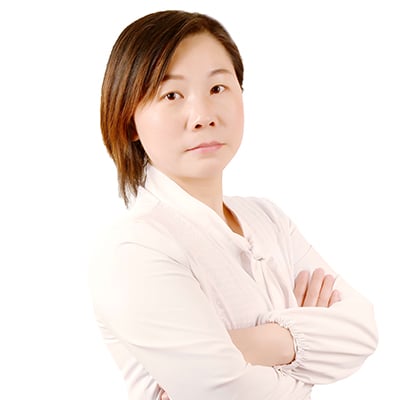 Hey, I'm Sharline, co-founder of LeelineSourcing. We've helped 2000+ customers import from China.
Do you want a better price on product or shipping?
We are sorry that this post was not useful for you!
Let us improve this post!
Tell us how we can improve this post?