California Clothing wholesalers
LeelineSourcing can assist you by finding a reputable supplier and vendor to provide durable and affordable clothing in California. Moreover, your time will be saved by eliminating the research process, and you can better focus on marketing.
No Risk Free Sourcing No Hidden Fee
You can get Free detailed product quote before order
Wholesale Best California Clothing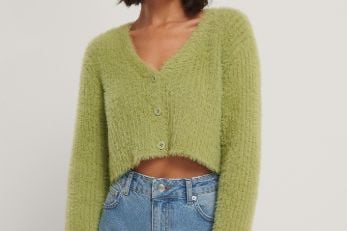 Wholesale Cardigans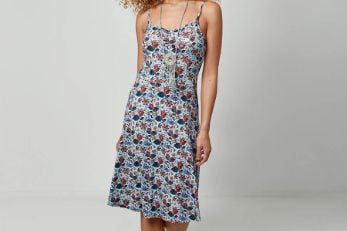 Wholesale Dresses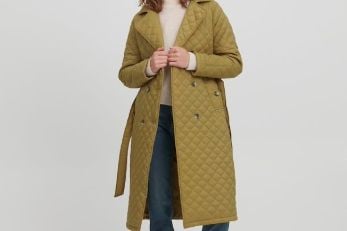 Wholesale Outerwear
---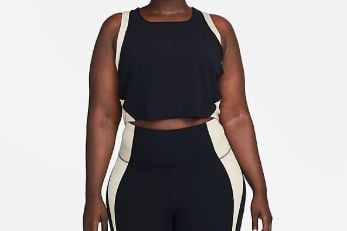 Wholesale Plus Size Clothing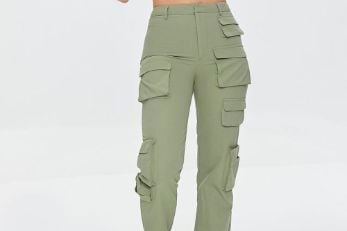 Wholesale Pants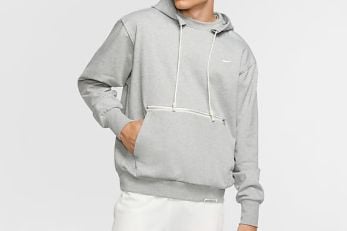 Wholesale Pullovers
---
Our California Clothing Manufacturing Services Include: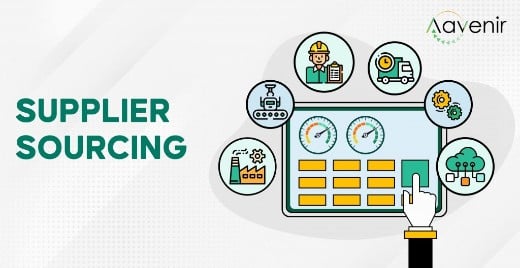 Sourcing Clothing Suppliers
Our prompt sourcing services will provide mass production while maintaining a good turnaround time. Further, you will benefit from cost-effective product sourcing. We will source you dazzling apparel that can attract your customers.
Clothing Quality Control
LeelineSourcing's in-house quality inspection system will inspect your fabrics within the timeframe. All faulty products will be removed and repacked to ensure error-free production.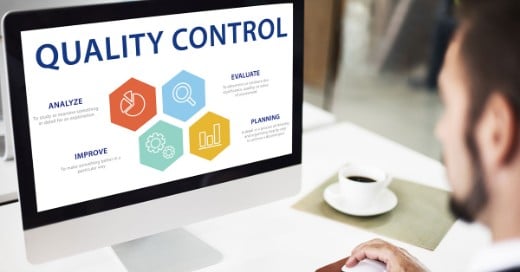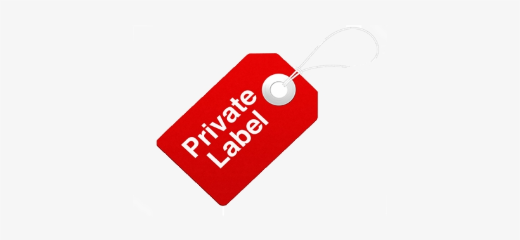 Private Label & White Label Clothing
You will be updated at every step of designing your dream product when you build your clothing brand. In addition, you are guaranteed to get a sample and then follow up production at the said time.
Dropshipping and Fulfillment
You can take advantage of our 1-month free warehouse to secure your inventory for drop shipping and fulfillment. Moreover, we ensure that your products are safe and clean during storage till they are efficiently delivered to your customers.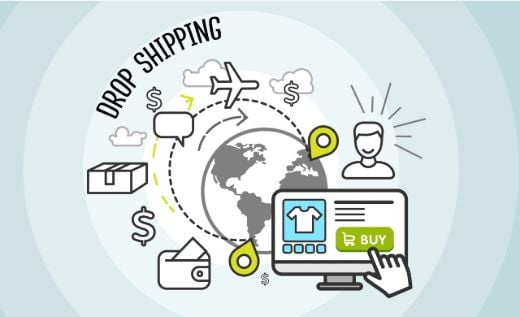 ---
Hear it from fellow Clothing Wholesaler
Before contacting LeelineSourcing, I was taking services from another eCommerce company. But I was disappointed by their bad customer service. When dealing with Leelinesourcing, they update me 24/7 about my project details and ensure I am satisfied with the product quality. You must try them once, and you will not be disappointed.
– Sasha, Russia
---
Source Your California Clothing and Make Big Money
We offer the best wholesale price and high quality clothing to help you boost your business.
---
Top 10 Wholesale Clothing In California
As an entrepreneur, finding the right supplier for your clothing business can be key to success. When you can find the best wholesale clothing in California, It can save your time and money.
However, sourcing wholesale clothing can be tricky – unless you know where to look. As China's leading sourcing agent for wholesale clothing, we list ten wholesalers in California. We review their process starting from purchase orders, payment, packing, delivery, and returns policy to find out the wholesaler service quality.
We believe this article will help entrepreneurs like you make more informed decisions when choosing a supplier for your businesses.
Let's take a look and see if these 10 wholesalers can help you grow your clothing business.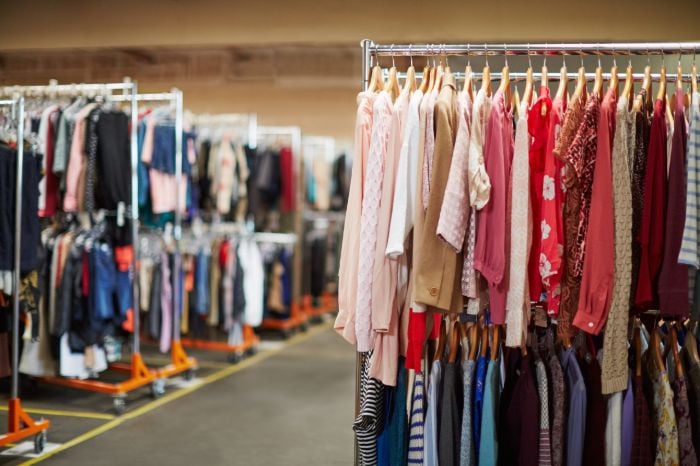 1. LA Showroom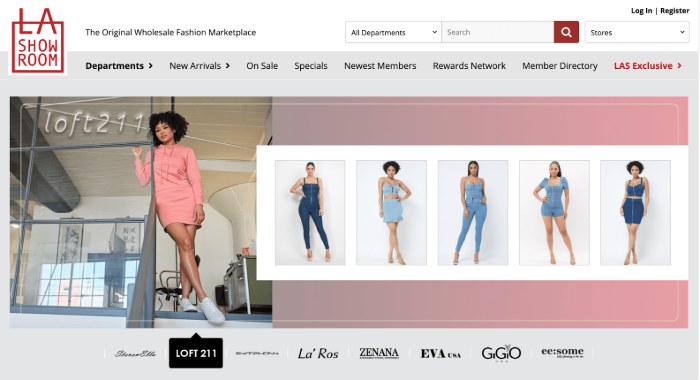 LA Showroom is where fashion designers, manufacturers, and distributors come together to provide members with a one-stop-shop for all wholesale fashion needs.
Being an online business-to-business (B2B), LA Showrooms effectively bridges large-scale vendors and retail buyers worldwide to boost sales and brand exposure.
Registered buyers access a curated online wholesale marketplace with vendors through one convenient hub. New fashion designers and manufacturers are added every week for the latest in wholesale fashion clothing and accessories.
Primary Products:
Dresses & Tanks
Hoodies & Pullovers
Polos
Button-Down Shirts
T-Shirts
Coats & Vests
Sweaters & Cardigans
Outerwear
Pants
Shorts
Phone:
Email Address:
Hours of Operation:
Mon – Fri 8:30AM–5:30PM
Sat & Sun: Closed
Location:
110 E 9th St Suite #C0600, Los Angeles, CA 90079, United States
2. Wholesale Fashion Couture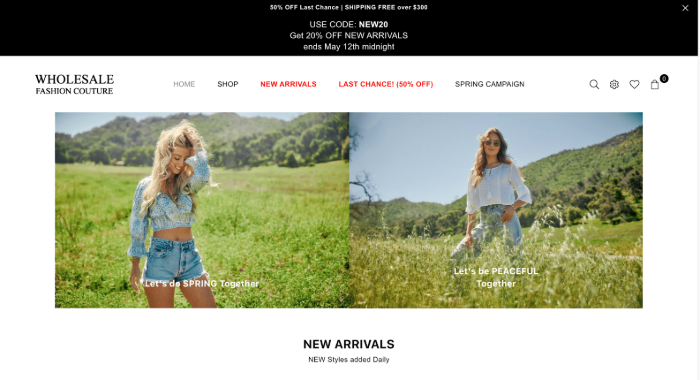 Wholesale Fashion Couture is the Los Angeles premium online wholesale fashion couture. They offer free shipping for orders above three hundred dollars and are within the continental US.
They are the leading Los Angeles wholesale women's clothing to boutiques, online retailers, and even multiple retailers. They have succeeded in stocking only top-quality wholesale fashionable clothing because they are always good at anticipating what the public out there wants.
They get all their customers furnished with their latest arrivals via their website because they must keep customers in the loop about their new arrivals.
Primary Products:
Jeans
Pants
Shorts
Dresses
Blazers
Sleeve
Plus Size
Jackets
Sweaters
Phone:
Email Address:
Hours of Operation:
Mon – Fri 9:00AM–4:00PM
Sat & Sun: Closed
Location:
Wholesale Fashion Couture 1615 e 15th st Los Angeles, CA 9002
3. Tasha Apparel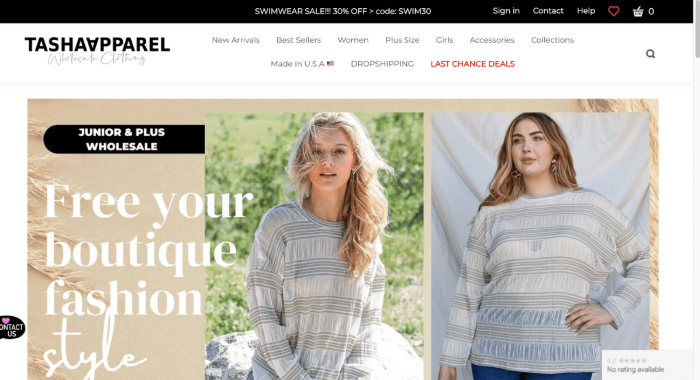 Tasha Apparel is one of the most prominent online wholesale boutique clothing vendors in the US wholesale clothing & dropshipping deals for Boutiques. Since 2005 Tasha Apparel has supplied a wide range of inexpensive, trendy, and high-quality wholesale fashion apparel to the world, including women's clothing, dresses, skirts, tops, tops and tops, two-piece outfits, rompers, and leggings.
As the number one wholesale clothing vendor in Los Angeles USA, Tasha Apparel are dedicated to providing the best possible service and products.
Primary Products:
WOMEN & GIRLS
Jumpsuits
Rompers
Dresses
Skirts
Intimate
Sweaters
Cardigans
Swimwear
Plus Size: Dresses, Active Wears
Phone:
Email Address:
Hours of Operation:
Mon – Fri 8:30AM–5:00PM
Sat & Sun: Closed
Location:
Los Angeles, 6901 McKinley Ave, CA 90001, United States
4. Vanilla Monkey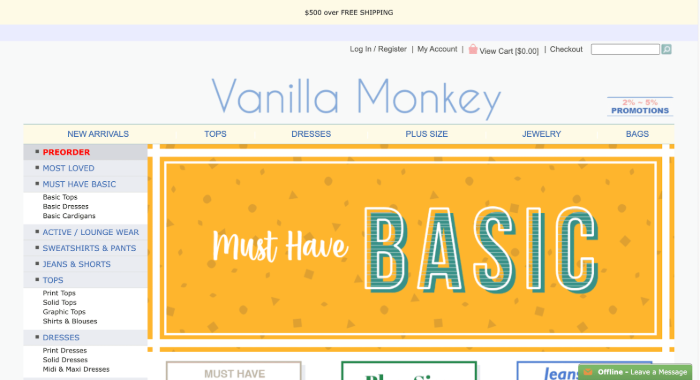 Vanilla Monkey, established in 2007, specializes in Wholesale Clothes. They carry top-quality fashion apparel from hundreds of Los Angeles area manufacturers and importers.
Their efficient and fast processing time guarantees that each order will be processed and shipped in the fastest time. Vanilla Monkey make sure that their staff is well trained and well informed so that each customer can find exactly what you are looking for.
Vanilla Monkey is one of the few suppliers that do not require a membership to make purchases. Their inventory is constantly expanding and evolving. They now offer over 1,000 styles of apparel. They accept all major credit cards, PayPal, and their online orders are always secure. Customers' orders can be placed online in minutes, and Vanilla Monkey's customers can reach customer service via live chat or phone.
Primary Products:
Tops
Pants
Jackets
Skirts
Dresses
Cardigans/Vest
Jumpers/Rompers
Denim
Sweaters
Phone:
Hours of Operation:
Mon – Fri 9:00AM–6:00PM
Sat & Sun: Closed
Location:
1100 S. Crocker St #400 Los Angeles, CA 90021
5. Doe and Rae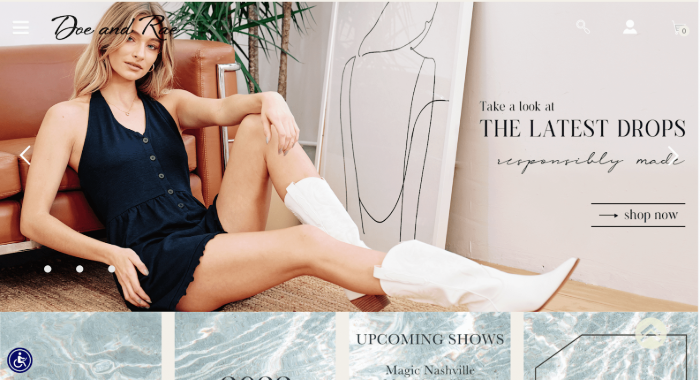 DOE & RAE offers an elegant, sophisticated, yet edgy, flawlessly feminine style. Available at trading shows including magic, Dallas market, Atlanta Apparel Mart, Chicago Style Max, and Fame throughout the year.
Return Policy:
If their customers receive a defective or misplaced item with purchase from DOE & RAE, customers may return the item(s) for a full refund within 10 days of purchase. The refund normally takes 4-5 business days after Doe & Rae received the defect's products.
Doe & Rae updates their wholesale clothing collection via Doe & Rae social media, such as:
So you can follow all Doe & Rae Social Media for the latest fashion collection.
Primary Products:
Denimwear
Loungewear
Rompers/Jumpsuits
Tops
Bottoms
Dresses
Outerwear
Phone:
Email Address:
Hours of Operation:
Mon – Fri 8:00AM–5:30PM
Sat & Sun: Closed
Location:
2721 S.Alameda St.Los Angeles CA. 90058. USA.
6. Tyche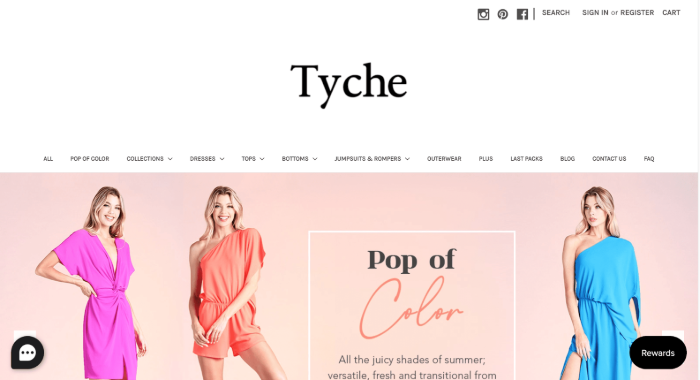 Tyche produces contemporary wholesale women's clothing in Los Angeles for nationwide retailers, boutiques, and department stores. The Tyche was founded by LA trend spotters who know what they like when they see it. Bold color palettes, striking print patterns, and hand-selected fabrics define the Tyche look. Tyche design and manufacture every garment and can ship anywhere in the world.
Tyche is a wholesaler, so they don't show the prices to end customers. You need to create an account and fill out an application in order to see Tyche products' prices. In order to see the prices, you also must have a retail permit number. Approval account registration will take 12-24 hrs for them to give you access to their site.
Primary Products:
Rompers/Jumpsuits
Tops: Sleeves
Bottoms: Shorts, Skirts
Dresses: Printed Dresses, Solid Dresses
Outerwear
Plus Size
Phone:
(213) 239-0358 (English & Spanish)
Email Address:
Hours of Operation:
Mon – Thu 8:00 AM–5:30 PM
Friday 8:00AM-5:00PM
Sat & Sun: Closed
Location:
921 Crocker St Ste C-9, Los Angeles, CA 90021, United States
7. Ora Industries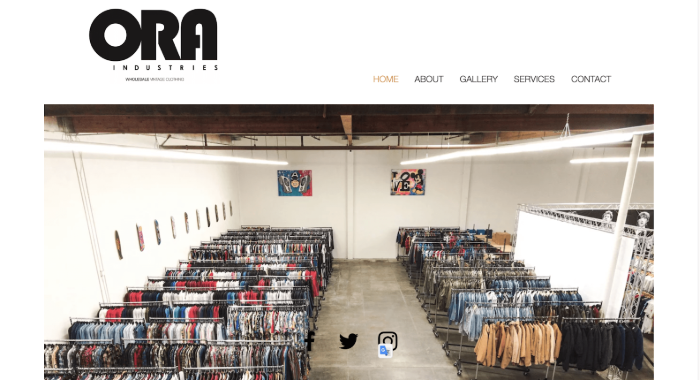 At Ora Industries, they take pride in their in-house designers' lab. They source vintage style inspiration from designers such as denim wash, pocket detail, fabric research, color palettes, print/pattern design, and fitting.
They also supply production orders to fashion brands who want to create their own pieces. They take care in preparing each order and make sure each piece is ready to sell, whether you are a large department store or a small boutique.
Primary Products:
Jeans
T-shirts
Shirts
Jackets
Polos
Phone:
+1 (424) -297- 0327
Whatsapp : +1 (323) -229-2292
Email Address:
Hours of Operation:
Mon – Thu 8:00 AM–5:30 PM
Friday & Sunday 8:00AM-12:00PM
Sat: Closed
Location:
15000 S Avalon Blvd Unit H, Gardena, CA 90248, United States
8. Corner 123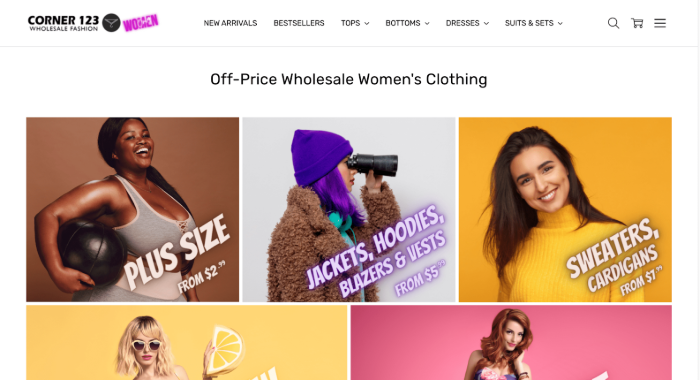 Corner123 in wholesale women's clothing from LA, California. You can order any quantity-no minimum orders. Next day shipping worldwide from the USA. Need Tax ID or buyer's permit.
All items are sold as-is and are a 'Final Sale'. There are no returns or refunds or exchanges accepted.
They ship worldwide from Corner123's warehouse in Los Angeles, California, USA, with FedEx, UPS and USPS. Shipping rates for many items we sell to the world are weight-based. To reflect the policies of the shipping companies we use, all weights will be rounded up to the next full pound.
The most popular delivery destinations except the domestic USA are Canada, Australia, the United Kingdom, and New Zealand.
Primary Products:
WOMEN
Blouses
Shirts
Tees
Hoodies
Blazers
Vests
Cardigans
Jeans
Pants
Phone:
+18003969254
​​WhatsApp: +1 (800) 396-92-54
Email Address:
Hours of Operation:
Location:
1329BS Los Angeles Street, Los Angeles, CA 90015
9. Fashion Go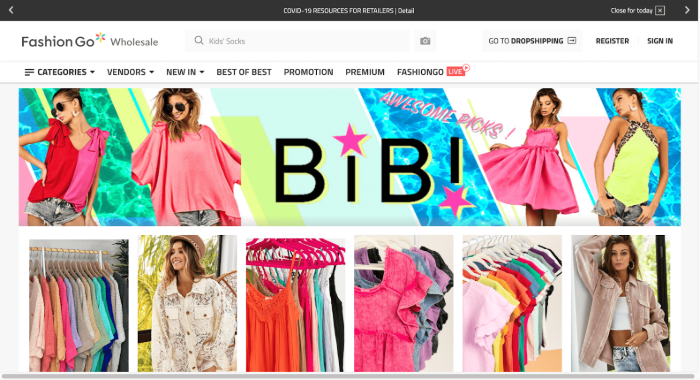 Established in 2002, FashionGo is a B2B fashion wholesale e-commerce marketplace that connects fashion companies to buy bulk and sell fashion trends on a single platform.
FashionGo provides powerful tools, insightful data, and best-in-class service to empower the industry to shop smarter, sell more, and grow faster. With an increasing number of over 1,400 sellers and over 740,000 buyers on FashionGo, the possibilities are endless.
They have dropshipping division. Dropshipping is a business model allowing you as an online retailer to ask for FashionGo to ship products directly to your end consumer.
Primary Products:
Activewear
Dresses
Intimate & Shapewear
Jeans & Denim
Jumpsuits & Rompers
Outerwear
Lingerie & Loungewear
Shorts
Pants
Skirts
Sweaters & Cardigans
Swimwear
T-shirt
Shirts
Polos
Phone:
Email Address:
Hours of Operation:
Mon – Fri 8:00AM–5:30PM
Sat & Sun: Closed
Location:
Los Angeles 726 E 12th St #306, CA 90021, United States
10. Torgom Vintage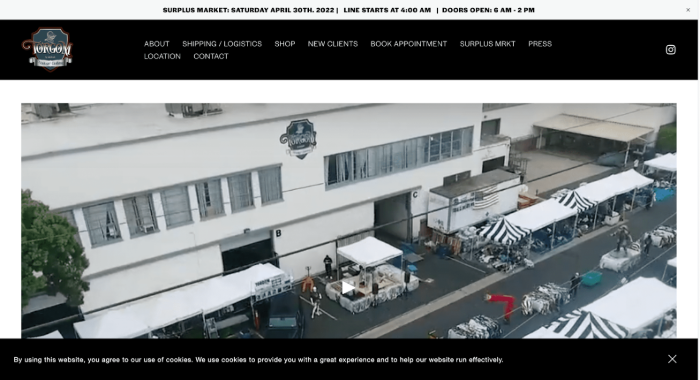 Torgo Vintage Trading Co. provides the finest vintage clothing to other wholesale companies, boutiques, pop-up stores, small business owners on Etsy, eBay, eCommerce sites, film and television productions, and wholesale manufacturers.
Each piece is carefully selected and cared for, so you and your customers can enjoy a unique experience. They also specialize in tie-dying, up-cycling, and reconstructing garments for you and your customers. They said Torgom Vintage is LA's best-kept secret.
For first-order, Torgom asks minimum purchase of clothing of US1,000.
Primary Products:
T-shirts
Shirts
Jeans
Jackets
Hoodies
Phone:
+1 (323) 567-2013 #1
+1 (323) 697-1333 M
Email Address:
Hours of Operation:
Mon – Fri 8:00AM–5:00PM
Sat & Sun: Closed
Location:
5175 S Soto St, Vernon, CA 90058, United States
How do you find wholesale clothing suppliers in California?
When purchasing wholesale clothing, the first thing you should ensure is that you are dealing with reputable and reliable wholesale clothing vendors. Be careful when working with a wholesale partner who claims to be a fashion wholesaler but is really a scam. So when you do your research, ensure that the wholesaler you choose is trustworthy and reliable.
You can find wholesaler clothing by doing these:
Check out the local business directory and the state's business-to-business (B2B) directory. Talk to other small businesses in your area, too. They may know of good suppliers.
You can also approach vendors at trade shows or in The Los Angeles Fashion district.
You may even find the suppliers from your clients. They are a great source of information about wholesalers.
You could hire a sourcing agent to help you find wholesale clothing suppliers in California. Be specific about your requirement; for instance, you look for women's fashion with wholesale prices, the best customer service, and high-quality clothing.
You can also try searching Google for "wholesale clothing suppliers in CALIFORNIA" or other keywords like "LA wholesale distributor."
Ensure that the store or warehouse is located in California. This will help ensure that delivery time is reasonable and that there are no import taxes or tariffs issues.
FAQs about Wholesale Clothing in California
What do boutique owners do?
Being a boutique owner is a lot of work. Here are some things to do:
• Find a niche that's profitable and in demand.
• Boutique owners have to deal with inventory management and marketing ​​to fulfilling customers' needs. 
• Unless you're opening an online-only shop, you'll also need a physical location. Invest in the right location and branding. 
• Recruit the right people who have a passion for clothing business.
• Boutique owners need to be able to adapt their strategy to the latest trends and be aware of the competitive prices.
Can you relabel a product and resell it?
You may need to be sure that you aren't violating the copyright of the original brand. This means that you need to ensure that you are not using any original brand logos. Many large retailers do this to provide cheaper options for their customers. By selling their products off-brand, they can offer more affordable prices while maintaining a decent profit margin.
How profitable is a clothing business?
The profitability of a clothing business depends on several factors, including:
• The type of business you're running.
• The products that you sell and the prices.
• Your business model. 
• Who is your target market?
You should capable of responding quickly to changing consumer trends. By staying on top of the latest fashion trends, clothing businesses can ride the wave of a popular trend and make a killing as consumers rush to buy anything related to it. 
What's Next
​​The clothing industry has been going through tough times. To succeed in fashion industry, you have to have a good business plan and know how to execute it.
You can ensure that your clothing business will stand out from the crowd by including wholesalers' clothing in your business plan. By finding the right wholesale clothing partners, you will be able to give your business quality products that need to succeed.
If you are having trouble starting a clothing business, contact us and our experts will help you.
Do you want a successful import business?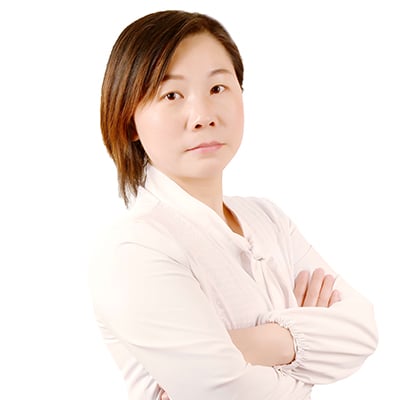 Hey, I'm Sharline, co-founder of LeelineSourcing. We've helped 2000+ customers import from China.
Do you want a better price on product or shipping?
We are sorry that this post was not useful for you!
Let us improve this post!
Tell us how we can improve this post?