Dallas Wholesale Clothing Suppliers
Leelinesourcing assists businesses in acquiring quality wholesale clothing in Dallas at affordable prices. Furthermore, our expert team offers many different services, such as quality control, product development, logistics support, dropshipping & fulfillment, private & white labeling, and more. You will get a large variety of products from reliable suppliers.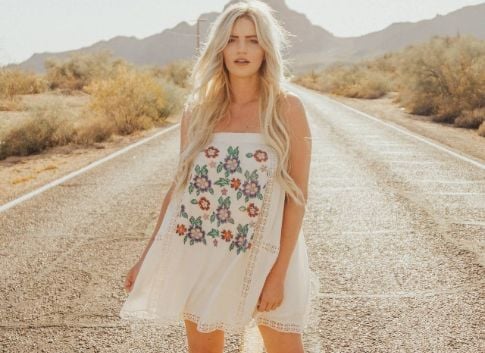 Top 1 Sourcing company in China
With 10 years of experience in china sourcing business
No Risk Free Sourcing No Hidden Fee
You can get Free detailed product quote before order
Trusted by over 2000 Customers
Leeline is your trusted sourcing agent partner in china
Wholesale Best Dallas Clothing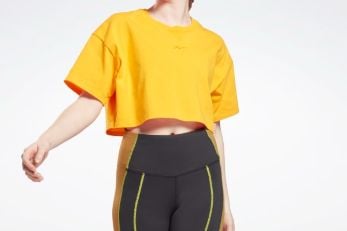 Wholesale T-Shirt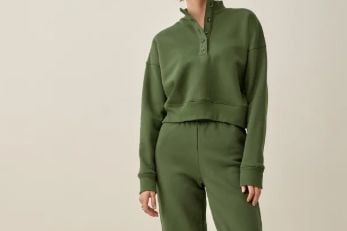 Wholesale Sweat Suits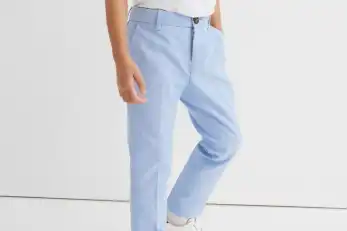 Wholesale Children's Pants
---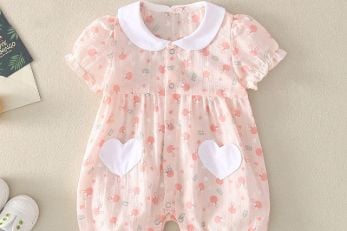 Wholesale Baby Clothes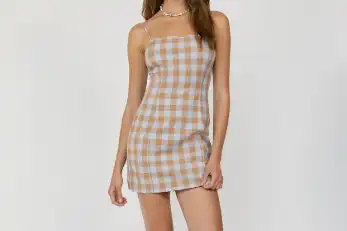 Wholesale Dress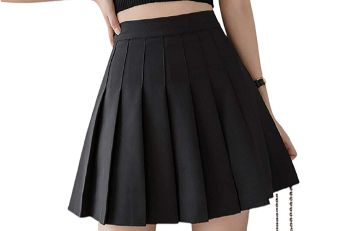 Wholesale Skirt
---
Our Dallas Clothing Manufacturing Services Include: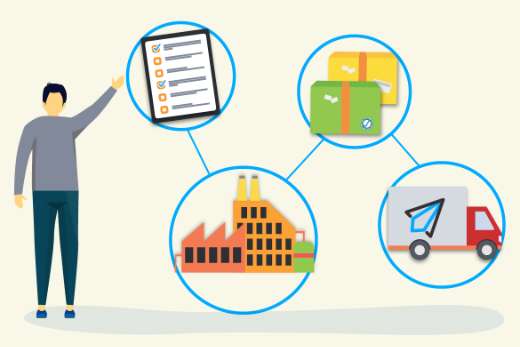 Sourcing Clothing Suppliers
Through Leelinesourcing, you can contact top-quality wholesalers and suppliers for wholesale clothing business. Our experts will find the best wholesalers and negotiate with them to get you the best deal possible. You will be able to find any niche category products for your company within two business days.
Clothing Quality Control
Our highly-qualified quality inspection team is always dedicated to providing you the best service and best quality products. Before delivering the product, they inspect everything and verify its quality. We also repackage them with the best packaging materials to ensure that the items arrive safely.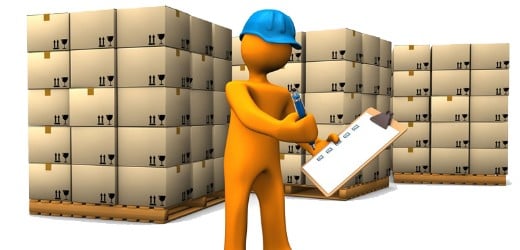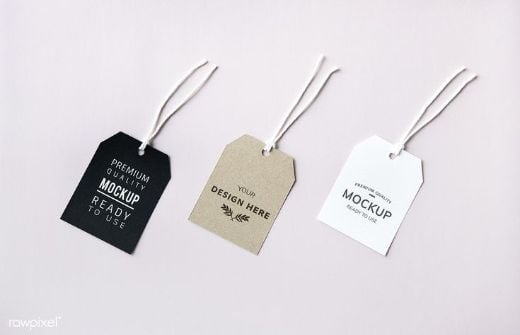 Private Label & White Label Clothing
Our private label clothing services allow you to design and develop your brand products. We can help you create a unique product line. You can sell any products under your name with our white labeling services. We'll repackage all of your products with your brand name and logo.
Dropshipping and Fulfillment
We can also assist you in sourcing drop shipping suppliers. You don't have to manage inventory. We will handle the storage of the product, as well as the shipping of the goods. We will ensure that your order reaches on time to your customer.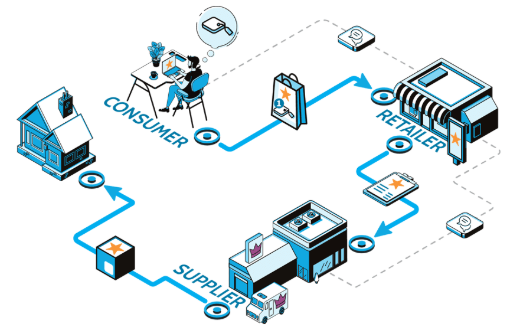 ---
Hear it from fellow Dallas Clothing Wholesaler
I've been using Leelinesourcing Dropship's service for more than 6 months now. I have successfully delivered many orders to my clients, and I'm delighted with their service. They're doing an excellent job!
– Carlton, Texas
---
Source Your Dallas Clothing and Make Big Money
We offer the best wholesale price and high quality Clothing to help you boost your business.
---
Top 12 Wholesale Clothing In Dallas
Globally, billions of dollars are spent on fashion merchandise every year.
Wholesale clothing offers entrepreneurs an excellent opportunity to save money while maintaining quality and style. Shopping at wholesale clothing stores is a great way to find high-quality clothes at deeply discounted prices.
Leelinesourcing experts have made up an exclusive list based on experiences and feedback from all over the city. The top 12 best wholesale clothing in Dallas provide great quality at great prices. 
Read about the top 12 wholesale clothing vendors in Dallas and pick out one which fits your needs.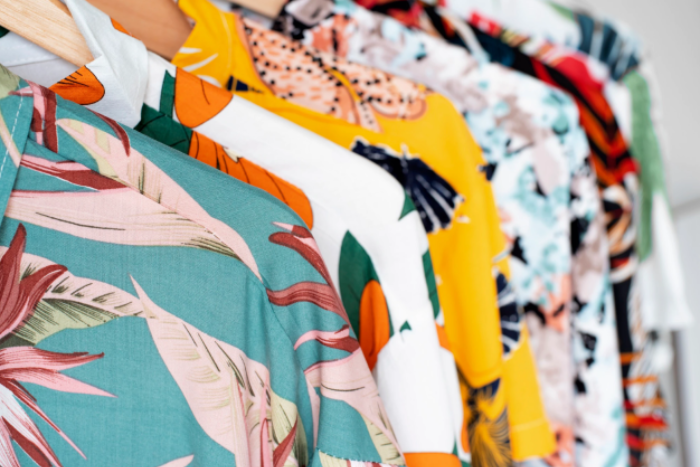 1. Dallas General Wholesale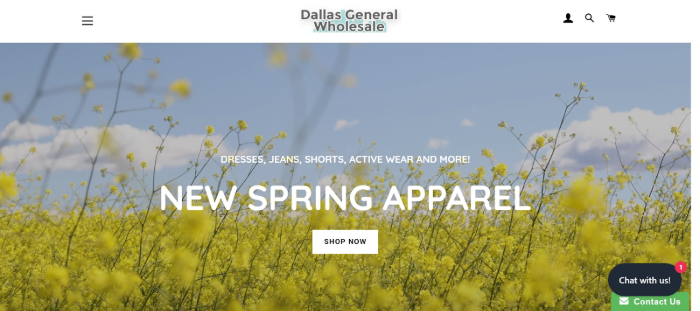 Dallas General Wholesale has been in the business of Dallas wholesale clothing for several years. They work with suppliers to obtain the best prices and high-quality apparel for fashion enthusiasts people. They have been able to keep a lot of customers loyal to them because of their excellent customer service.
I admire the efforts of their 24/7 customer SERVICE. They are ready to resolve all my problems instantly. I just need to tell them my problems and they get a solution in no time.
Customers can find the top-quality apparel items they want at very affordable prices. They work to keep their prices low so that you can buy a lot of products for only a couple of dollars.
They carry a range of merchandise choices, and most of their products are ideal for general merchandise stores or dollar stores.
Primary Products:
Apparel & Accessories
Caps & Hats
Clothing & Fashion
General Merchandise
Toys
Tools & Kitchenware
Phone:
Email Address:
Hours of Operation:
Monday – Friday 9:30 am -6:30 pm
Sat 10 am -6:30 pm
Location:
11341 Indian Tr., Dallas TX 75229
2. Kids Charm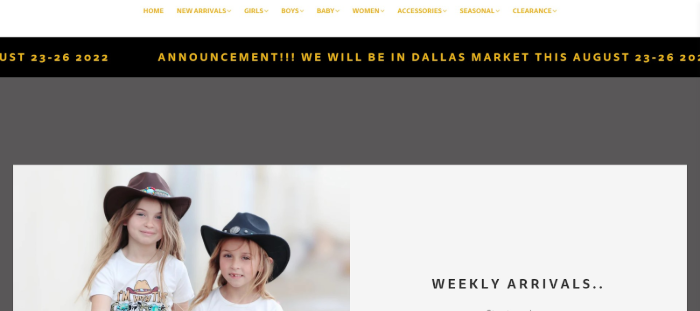 Kids Charm is a wholesaler selling women's fashion apparel and children's clothing. Their store sells a variety of styles in the latest trends. They offer a selection of contemporary classics to bold modern favorites with a little southern flair.
Their clothes fit women of all ages and sizes. Their styles include trendy girls' fashion, casual-chic style for women in their 20s, and fun and playful styles for girls in their teens. Their children's clothes range from cute and trendy outfits for babies and toddlers to fun designs and playful styles for kids in their preschool years. They also sell fashionable accessories for ladies, such as handbags, jewelry, scarves, and shoes.
Primary Products:
Baby Clothing
Women's Clothing
Tops
Pants
Dresses
Leggings
Rompers / Jumpsuits
Shorts
Skirts
Swimsuits
Cardigans / Vests
Jackets / Sweaters
Hair Accessories
Phone:
Women
Store: 972)241-0883
Cell: 469)401-5338
Kid
Store: 214)613-5197
Cell: 214)850-7178
Email Address:
Location:
11538 Harry Hines BLVD Suite A-1 DALLAS, TX 75229
11422 Harry Hines BLVD suite 121 Dallas, TX 75229
3. Karlie Clothes Wholesale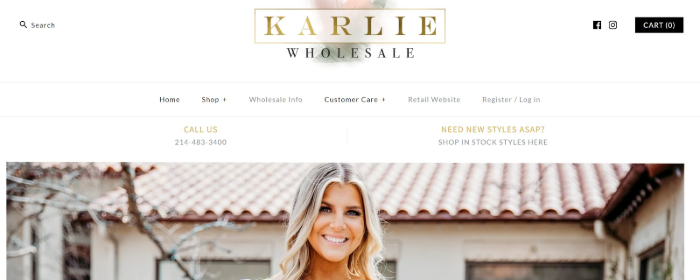 Charlie & Karen Brown started Karlie in 2003. It's been endowed with extraordinary growth. They began shipping from their garage in Dallas, Texas, and have currently fully grown into a 7,500 sq. ft. warehouse.
Karlie's clothes are stylish, trendy, comfortable, and good quality. I am a BIG FAN of high quality products at karlie clothes. I have even hired the THIRD-PARTY lab services to test their products. One thing I would say is AMAZING.
You can't find better clothes at the lowest possible prices anywhere. The company is now expanding its product line to reach more people. They are constantly delivering new styles and designs.
Primary Products:
Tops
Dress
Rompers/Jumpsuits
Bottoms
Accessories
Phone:
Email Address:
Hours of Operation:
Monday – Friday 8:30 – 4:30pm CST
Location:
2514 Tarpley Rd, Ste 100, Carrollton, Texas, 75006, United States
4. Dallas Market Center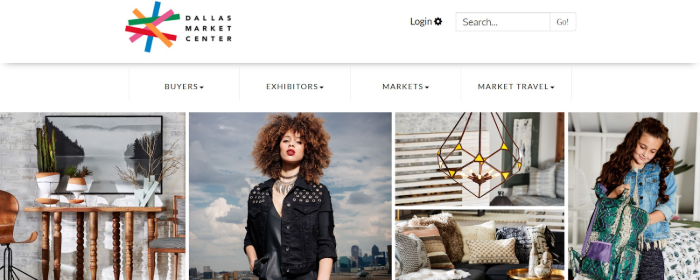 Dallas Market Center is a unique and exciting business-to-business trade center that offers visitors much more than just shopping; they also have fun, educational, and entertaining business seminars and exhibitions.
If you are interested in buying products for your home or business, you should check out the Dallas Market Center. They provide the largest selection of wholesale goods in the state. You can visit several departments, including kitchenware, furniture, jewelry, health and beauty, and much more. The Market Center is a great place for shopping and selling. You don't need to worry about having your items priced or showing them to the customers. But to buy from Dallas Market Center, you must be a registered buyer. 
I am a REGISTERED buyer at the Dallas Market Center. They have some of the top items available in their inventory. Even the QUALITY is appreciable. You can make trades with them.
Primary Products:
Furniture
Gifts
Lighting
Fashion Apparel
Phone:
(214) 655-6100
(214) 744-7444
Hours of Operation:
Monday – Friday 8:00am – 5:00pm
Location:
Dallas Market Center 2100 Stemmons Freeway Dallas, TX 75207
5. Fashion Express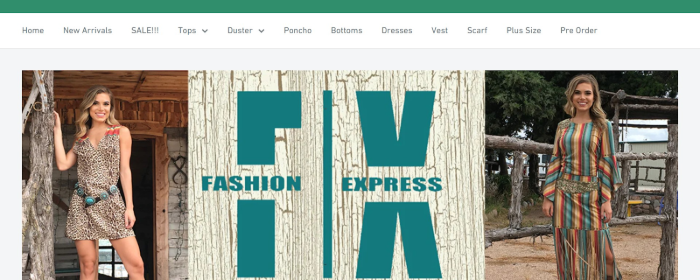 Visit Fashion Express if you want to buy women's products or just make a purchase. They sell quality products at a reasonable price. They have a wide selection of clothing and accessories, including scarfs, shawls, vests, and more. They aim to offer their customers a fun, easy, and enjoyable shopping experience.
Primary Products:
Tops
Duster
Poncho
Bottoms
Dresses
Vest
Scarf
Plus Size
Phone:
Email Address:
Hours of Operation:
Monday – Friday 9am – 5:30pm
Saturday 9am – 5pm
Location:
11536 Harry Hines Blvd Suite 101 Dallas, TX 75229
6. Lucky & Blessed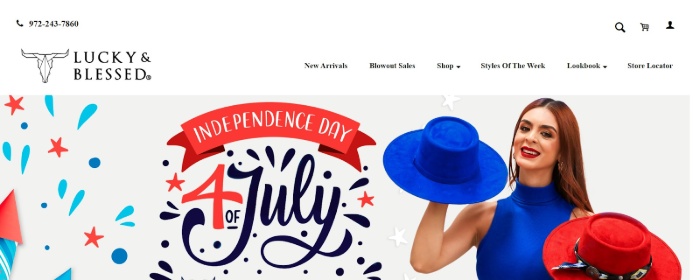 Lucky & Blessed know that fashion is the first and foremost choice of everyone. The designs are made with care and crafted for casual or formal wear to provide comfort and affordability. If you are looking for quality, feel free to visit their website. They have a wide range of items that you can choose from.
Primary Products:
Accessories
Handbags
Home Products
Women's Denim
Dresses
Outerwear
Loungewear
Plus Sizes Clothing
Kid's Clothing
Phone:
Email Address:
Location:
Dallas Market Center Showroom, Floor # 13, Showroom # 13656
7. Dallas Shirts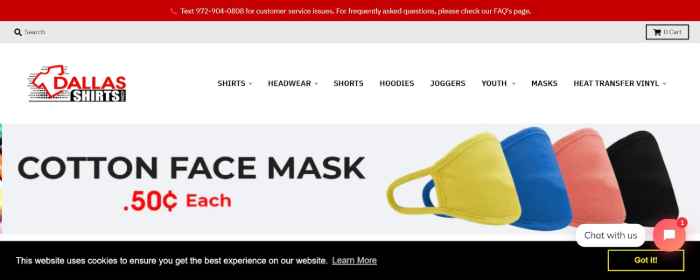 You can choose from different types of shirts wholesale from Dallas Shirts. They include custom Dallas shirts, wholesale shirts, Dallas hoodies, wholesale Dallas jackets, wholesale polo shirts, wholesale Dallas apparel, wholesale Dallas hats, etc. Their prices are affordable, and they offer private label clothing products. 
I have made higher profits with the Private label clothing from the Dallas shirts. Suppliers FASTENS my branding labels and increases my brand identity by selling the quality products.
They are reliable, and you can always expect good customer service when placing orders with them.
Primary Products:
Shirts
Headwear
Shorts
Hoodies
Jeans
Joggers
Youth Collection
Women's Collection
Unisex Collection
Masks
Phone:
Email Address:
Hours of Operation:
Mon-Sat 9:00 am – 6:30 pm
Sun 12:00 pm – 5:00 pm
Location:
11347 Harry Hines Blvd Dallas, TX 75229
8. Alanic Global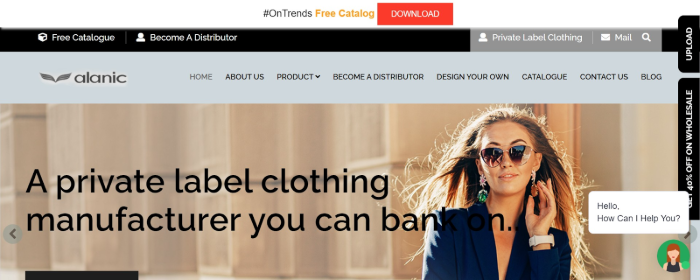 The company's head office is in Melbourne, Australia, and it has offices in the USA, UK, and Canada. Alanic Global provides customers with different kinds of products ranging from women's wear to men's wear. There are also accessories for both women and men. Their services include customizing clothes for individuals who want to be unique.
Alanic Global has an immense collection of trendy clothing that bulk buyers can purchase, and they are also known for their quality products. The company is also beneficial in offering bulk buyers customized garments. The clients are also offered to choose from various designs and colors. 
What I like the MOST about Alanic Global is its trendy inventory. Some of their pieces are quite popular. Therefore, I purchase trendy clothing to sell later at a more profitable price.
Primary Products:
Sublimation Clothing
Jeans
Custom Clothing
Flannel Clothing
Footwear
Kids Clothing
Promotional Clothing
Phone:
Email Address:
Location:
Penthouse, 8730 Wilshire Blvd, Beverly Hills, California 90210, USA
9. Shewin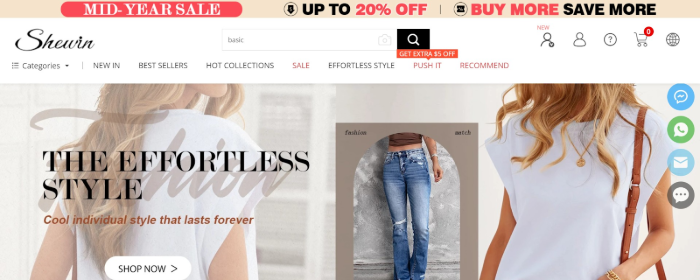 Shewin was started by a team of fashion lovers who had worked in the fashion industry for years. Since then, they have been offering beautiful clothing products to different retailers. They are a company that sells stylish clothing at reasonable prices.
It has over 50,000 square meters of warehousing space. They carry a wide selection of clothing items, accessories, and shoes. The company's goal is to provide customers worldwide with stylish wholesale clothing at an affordable price.
Primary Products:
Tops
Dresses
Bottoms
Shoes
Graphic Apparel
Swimwear
Curve+Plus
Accessories & Jewelry
Phone:
Email Address:
Hours of Operation:
Monday – Friday (GTM+8 Timezone) 8:30 am to 6:00 pm
10. Wordens Clothing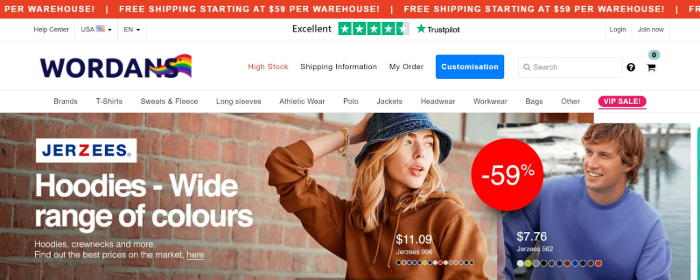 Wordans is one of the most trusted textile wholesale clothing distributors in the United States. Its mission is to supply high-quality wholesale clothing to retailers, designers, embroidery shops, and businesses. There are many reasons why they are so popular: they provide a wide variety of items, offer great service, and have a fantastic selection of blanks.
Wordans also provides apparel in various colors and designs, including both solid colors and prints. Their prices are unbeatable as well. You can easily start your own clothing brand with their blank custom clothing.
I have purchased both types of the colors and prints. The quality was amazing. The products are sustainable and safe to use. That is where I sprinted up my business growth.
There is no doubt that the most important element of a successful business is customer satisfaction. Wordans understands this and has worked very hard to ensure their customers receive the same high-quality products as the first time around.
Primary Products:
T-Shirts
Sweats & Fleece
Long Sleeves
Athletic Wear
Polo
Jackets
Headwear
Workwear
Bags
Phone:
Email Address
Hours of Operation:
Monday – Friday 9am – 5pm EST (2pm Friday)
11. Bulk Custom Shirts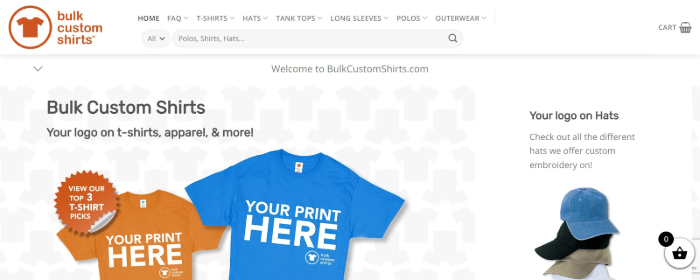 Bulk Custom Shirts is one of the top manufacturers and wholesale clothing vendors of custom t-shirts in the United States. They sell different styles of shirts, including sports, fashion, polo shirts, hoodies, tank tops, sweatshirts, etc.
With their custom embroidery services, you can add your business logo and other design elements to your shirt. They're the best for bulk orders of private label clothing.
Primary Products:
Editing Logo For Print
T-Shirts
Hats
Tank Tops
Long Sleeves
Polos
Outerwear
Phone:
Email Address:
12. Aviva Dallas Wholesale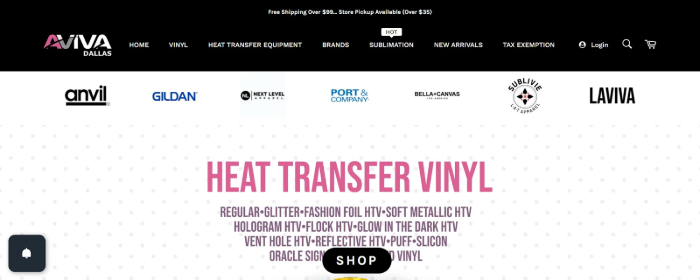 Aviva is a reliable source for Dallas wholesale clothing like t-shirts, hoodies, heat transfer vinyl, and sign vinyl. They have everything you need. Aviva will help you find all the right sizes for you. With over 30 years of experience in the wholesale business, you can be confident that you will receive great products from them.
My last deal with them was a WEEK ago. They have shipped faster. The quality of the PRODUCTS is good too. It can boost my BUSINESS PROFITS when selling their products.
Primary Products:
T-Shirts
Hoodies
Raglan Shirts
Heat Presses
Heat Transfer Vinyl
Phone:
Email Address:
Hours of Operation:
Monday-Saturday 8:30 am – 7 pm
Sunday 10 am – 5 pm
Location:
11818 Harry Hines Blvd. Ste 202, Dallas, TX 75234
How do you start your own clothing line in Dallas?
Starting your fashion line in Dallas is a fantastic task that requires lots of hard work and dedication.
Starting a small shop and gradually expanding your brand is better if you are a new entrepreneur.
Now, we will share some essential tips to help you start your own clothing line in Dallas.
1. Choose a name that you like
You can choose any name that is appealing to you. But, if you are unsure about choosing a name, you can get a professional's help.
I have a SPECIAL FOCUS on the name. Do you know why? Name is the BRANDING factor. If the name is the most suitable, more customers will move to my business.
Choose a name that has a unique and catchy feel. For example, if you target teenagers and college students, you can use names like Iconic Teenage, Teenage Vault, etc.
2. Design the logo
Designing a professional logo is one of the most critical parts of the clothing brand. You can hire a professional designer to do it for you. The design of the logo will decide the quality of the product.
3. Create the website
Do you want to FEATURE your brand on a separate medium? I recommend creating a UNIQUE DOMAIN NAME and a full-fledged website. It will show an online presence to my customers.
A website is crucial for any business. You can create a simple one with just a few pages or make it multi-functional with all the features you want. 
You can also make a social media account and a blog for your brand. A blog will help you to keep track of your brand, and also it will help you to increase your brand awareness.
After designing the website, you will have to create an inventory of your products.
4. Sell the clothes
When starting your clothing line, you can make your clothes or source them from manufacturers. You can create a variety of clothes for your brand and can sell your clothes to stores and boutiques. You can also sell your clothes in the wholesale market.
FAQs about Wholesale Clothing in Dallas
Can anyone shop at Dallas Market Center?
They only sell products to distributors and don't sell directly to consumers. So, you need to do is to register as a buyer. After you get registered as a buyer, you'll be able to shop at Dallas Market Center.  
Where do retailers get their products?
Retailers don't manufacture their products; they source their products from-
• Manufacturers
• Wholesalers
• Suppliers
Can I sell clothes on Alibaba?
To sell on Alibaba, you need to do certain things-
• Register your Alibaba Account
• Establish a company profile
• List all of your products
• Be a good communicator
• It's good to have a gold membership
What's Next
When it comes to wholesale fashion, your success depends on how well you market your business, how well you know your customer's needs, and how much you care about your clients. The better you are at this; the more successful your business will become.
Our sourcing experts highlighted the top 12 Dallas wholesale clothing distributors and suppliers. These companies provide a wide variety of apparel items available in multiple styles and colors.
If you want help along with your product sourcing, contact us.
Do you want a successful import business?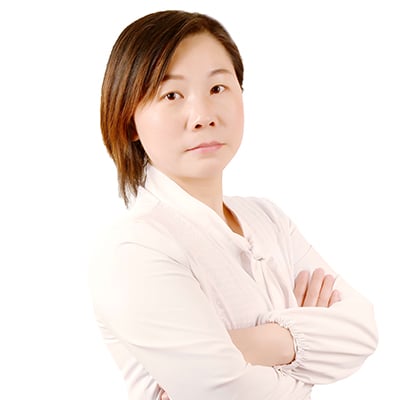 Hey, I'm Sharline, co-founder of LeelineSourcing. We've helped 2000+ customers import from China.
Do you want a better price on product or shipping?
We are sorry that this post was not useful for you!
Let us improve this post!
Tell us how we can improve this post?