Dubai Wholesale Clothing
Leelinesourcing is a Chinese clothing sourcing agent with global partners. We connect businesses to clothing manufacturers or wholesalers across the Middle East. We source wholesale clothing in Dubai, carry out factory audits and fulfill the shipment to your customer's location. You'll get all these at an affordable rate with no hidden charges.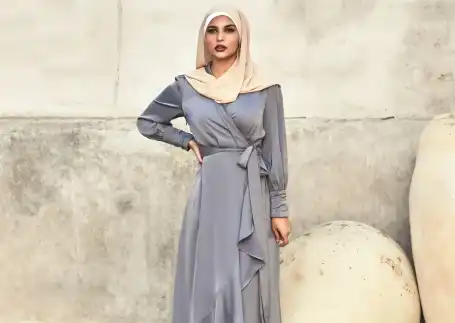 No Risk Free Sourcing No Hidden Fee
You can get Free detailed product quote before order
Wholesale Best Dubai Clothing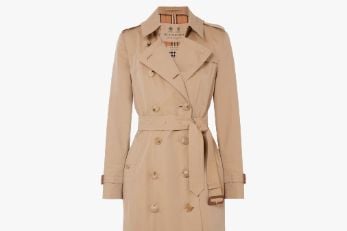 Wholesale Coat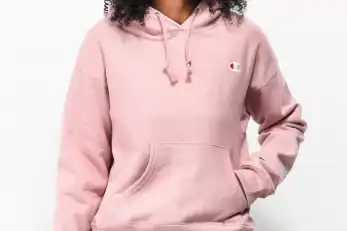 Wholesale Hoodie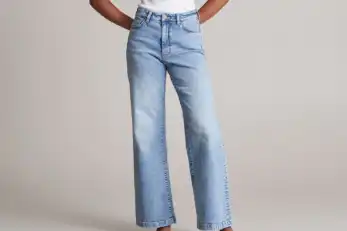 Wholesale Jeans
---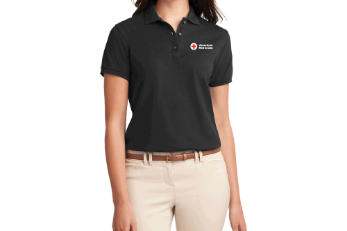 Wholesale Polo Shirts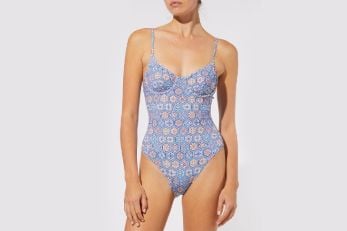 Wholesale Swimsuits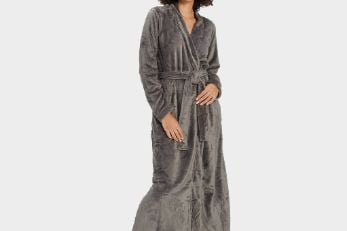 Wholesale Robes
---
Our Dubai Clothing Manufacturing Services Include: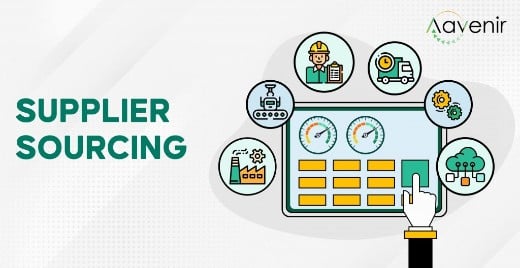 Sourcing Clothing Suppliers
Leelinesourcing specializes in sourcing top-quality and standard products at the lowest wholesale price. You'll get wholesale clothing readymade garments from verified suppliers using our sourcing services. You'll also get real-time feedback on your clothing items' production process and shipping.
Clothing Quality Control
Your products will receive careful inspections to determine if they meet the standard specifications. We will carry out a one-on-one inspection of each product at the factory. You will get real-time photography and video of the entire inspection process to ensure your customer's needs are met 100%.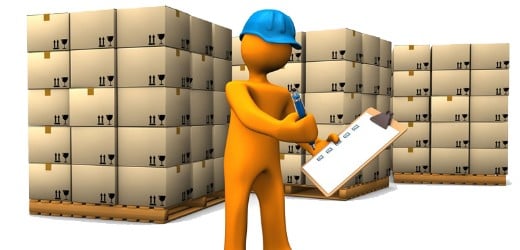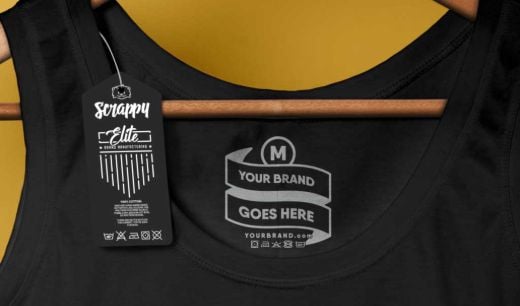 Private Label & White Label Clothing
If you have your brand, Leelinesourcing can help you label your products easily. We partner with private and white label manufacturers to offer a private label to you. Our graphic design team will work with you to develop and design your unique private-label product package.
Dropshipping and Fulfillment
We deliver different kinds of products in the United Arab Emirates and the Middle East at the best rate. Our shipping and logistic services are one of the fastest shipping options. Depending on your budget, we can use air or maritime shipping options to meet your delivery needs, notwithstanding your order size.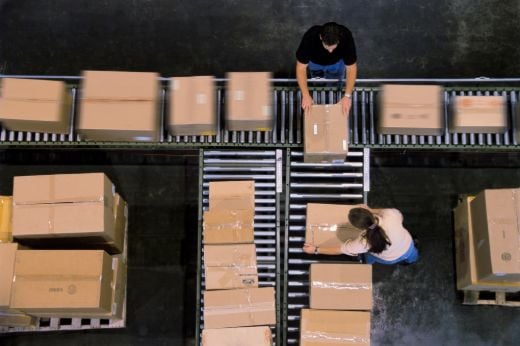 ---
Hear it from fellow Dubai Clothing Wholesaler
We came across Leelinesourcing sometime two years ago, and they have consistently beat our expectations. Their expertise, team, and professionalism are unbeatable. They fine-tuned all our ideas and met our customers' delivery dates without hassle. We will gladly recommend this company if you're doing business in the Middle East or UAE.
– Kadir, UAE
---
Source Your Dubai Clothing and Make Big Money
We offer the best wholesale price and high quality clothing to help you boost your business.
---
Top 12 Wholesale Clothing In Dubai
Success in the clothing business is dependent on who your supplier is. You need to cut off all middlemen to make a reasonable profit. Therefore, you must have access to a reliable wholesale clothing supplier in Dubai to thrive in the growing Dubai's competitive fashion industry. This saves you a lot of time, and you spend less money on purchasing goods.
Leelinesourcing is a Chinese agency that has connected businesses to wholesale clothing suppliers in Dubai for years. Our expert team links retailers to the best clothing wholesalers in Dubai and across the world. These wholesale clothing suppliers carry fashionable clothing at affordable prices.
Keep reading for more information about wholesale clothing in Dubai.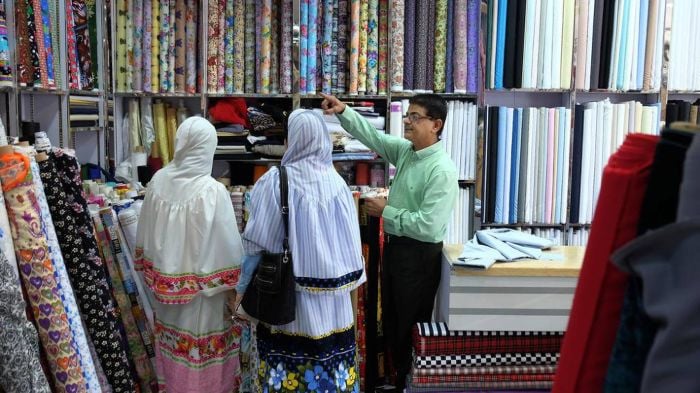 1. Emirates Apparel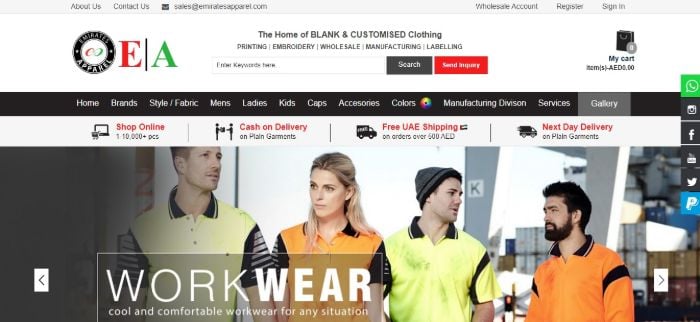 Emirates Apparel is a leading clothing supplier in UAE. Over the years, he has grown the company to one of the largest wholesale clothing suppliers of blank apparel in Dubai, UAE, and the Gulf Cooperation Council (GCC). Emirates Apparel manufactures and sources quality garments for their customers. They sell in retail and wholesale, depending on what you want.
I have made some clothing to test the quality. Quality is no doubt excellent.
As a supplier, they carry a vast collection of clothing in different styles, colors, and sizes from top brands like Fruit of Loom, Anvil, Gildan, and so on. Their in-house unit can do 24-hour embroidery, printing, and stitching. With Emirates Apparel, there is no minimum required quantity; you can order up to 10,000 pieces. They offer free UAE shipping for orders over 500 AED. When you order online, you can pay cash for the delivery of plain garments.
Primary Products:
T-shirts
Polos
Sweats
Fleece
Shirts
Phone:
Email Address:
Hours of Operation:
Saturday – Thursday 9:00 am – 7 pm
Location:
Al Quoz 1, Unit 68, Street 12a, Dubai, UAE.
2. Shafat Trading Co. LLC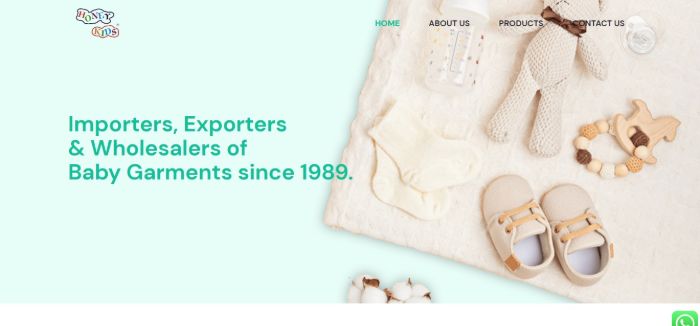 Shafat Trading is the BEST site. It was my first supplier. They have got a GOOD NAME.
Shafat Trading Co. LLC is a traditional garment wholesale company founded in 1989. The company is located at Murshud Bazar in the heart of Dubai. They have provided retailers with quality baby wear for over three decades at low prices. Shafat places customers in high esteem and have proven that over the years by providing the highest standard of services to retailers and buyers.
Shafat specializes in everything your little angels need to enjoy in the early stages of their lives. Looking for the best baby wholesaler in the Middle-east or UAE, Shafat is your final bus stop.
Primary Products:
Baby Accessories
Blankets and Covers
Baby Dresses
Baby Suits
Baby Pajamas
Baby Sweaters and Overalls
Phone:
Email Address:
Location:
Murshid Bazar – 10th St – Dubai, UAE.
3. Palm Collective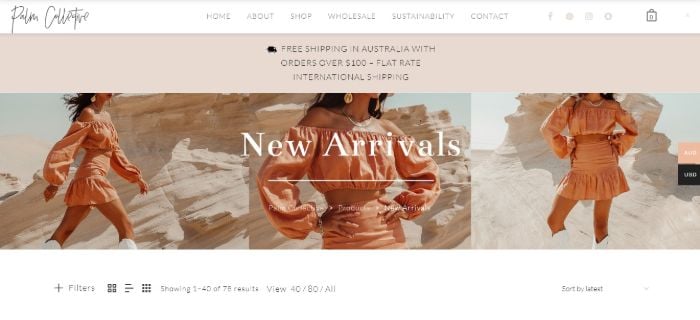 Palm Collective has its headquarters in Australia. They have a strong presence in Dubai as a result of ethical fashion practices in the UAE. Palm Collective offers wholesale clothing of sustainable and contemporary fabrics, and their products are eco-friendly and made for beach lovers.
Palm Collective focuses on slow fashion, which inculcates the family traditions of local communities in their beach wear. Their collection has a modern bohemian vibe. This company offers a great opportunity to a selected few wholesalers. You can gain access by applying on their site. You need to create a wholesaler account to be considered. The minimum order for wholesale buyers is AUD 300, but you can select the styles and sizes that suit your customers.
Primary Products:
Bottoms
Playsuits
Dresses
Tops
Shirts
Blouses
Phone:
Email Address:
Location:
1 Palm Jumeriah Rd, The Palm Jumeriah Dubai, United Arab Emirates
4. Milano Group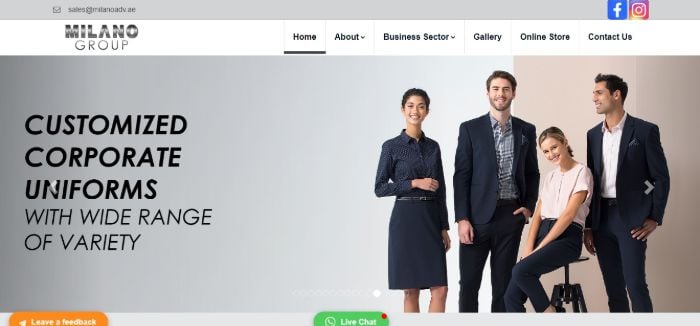 Milano Group began operation in 1999 and has served the UAE T-shirts market for over 20 years. Milano Group owns Royalex Tailoring and Embroidery, which manufactures T-shirts, polo shirts, and other apparel.
Milano Group is an exporter and importer of quality t-shirts to the GCC region and other countries like the U.K., Nigeria, and Kenya. They provide in-house screen printing, embroidery, sublimation, and direct transfer printing. They're the one-stop shop for T-shirt printing in UAE. Though they can accept any size order, it will cost you more. Therefore, choose their MOQ of 100 pcs per color, per design.
My Opinion!
Their products are QUALITATIVE. Prices are not that high. You can try.
Primary Products:
T-shirts
Accessories
Polos
Phone:
Email Address:
Hours of Operation:
Monday – Thursday 8:30 am – 6:30 pm
Friday 8:30 – 12:00 pm, 2:00 pm – 6:30 pm
Saturday 9:00 am – 2:00 pm
Location:
Milano Factory Outlet, Warehouse No. 5, Industrial Area 13, Sharjah.
5. PoloGarments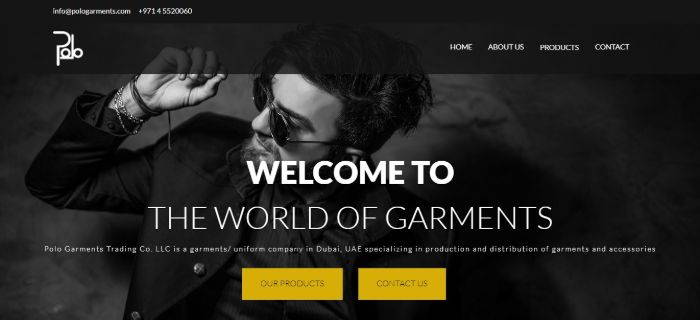 Polo Garments is a leading customized attires and uniform wholesale supplier in UAE. They have been in the business of connecting buyers to high-quality, stylish uniforms at low prices. As a top manufacturing uniform company, they use the latest equipment and materials to make fashionable garments.
Polo Garments has a wide collection of consistent colors and sizes. They allow for low and bulk orders; they serve local and international customers.
Primary Products:
Casual
Sportswear
Uniforms
Accessories
Personal Protective Equipment
Phone:
Email Address:
Location:
Shop No.12, England Y12, England Cluster, International City – Dubai, UAE
6. FreshStart FZE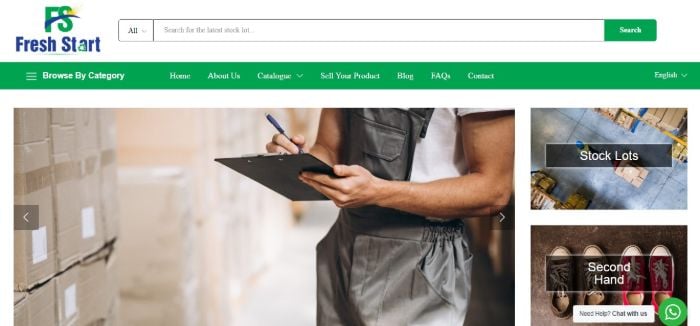 Fresh Start FZE is a second-hand clothing wholesaler in Dubai. With over 30 years in the clothing industry, Fresh Start FZE is one of the largest suppliers of second-class clothes. Also, they carry shoes, bags, and other accessories. They stock authentic branded stock and lots of major brands worldwide. They import and export refurbished clothing items.
Fresh Start FZE has factories in UAE and the U.S. They source and purchase quality clothes before selling to retailers. This company also offers one of the best customer services among other second-hand clothes suppliers.
Primary Products:
Stock Lots
Second-hand Clothes
Phone:
Email Address:
Hours of Operation:
Saturday – Thursday 8:00 am – 5:00 pm
Location:
Hamriyah free zone, Phase 1, 42469 Sharjah, United Arab Emirates
7. Dubai Uniforms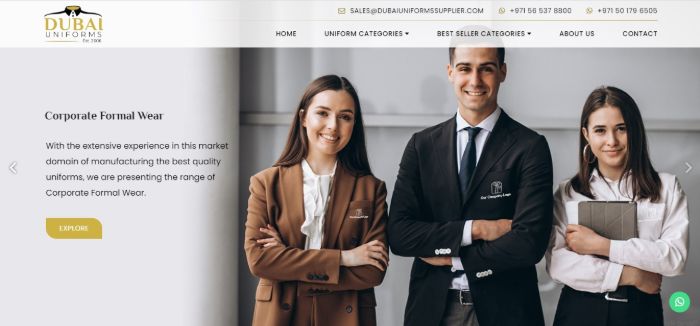 Dubai Uniforms ensures the ever-growing UAE industries lack uniforms. The company has existed for over 15 years. They make uniforms for education, industrial, aviation, healthcare, and hospitality sectors.
They offer low prices for wholesale depending on the textile materials you have chosen. Dubai Uniforms source, design, and sew your garments. Their supplies cover complete uniforms from garments to shoes.
I guarantee the quantity of the products. It can be an EXCELLENT choice for bulk orders.
They pride themselves in producing about 30,000 – 35,000 pieces monthly. They can comfortably meet your daily orders.
Primary Products:
Corporate Uniform
Security Uniform
Healthcare Uniform
Aviation Uniform
Industrial Uniform
Fire Retardant Coveralls
Phone:
Email Address:
Location:
Halima Mubarak Building, Opposite al Fahidi Souq Gate No – 2, Near Al Fahidi metro station, Bur Dubai
8. Dubaishirtprinting
Dubaitshirtprinting.com is a t-shirt manufacturing firm in Dubai. They are the number one t-shirt supplier in Sharjah, Dubai, Ajman, and Abu Dhabi. They manufacture different types of t-shirts, and they ship locally and internationally.
They offer both wholesale and retail sales of their t-shirt. As an individual, all you have to do is to search through their site and pick a design that fits your personality. Then you can create your own t-shirt from scratch and get it delivered to Abu Dhabi, Sharjah, and Dubai. Dubaitshirt has t-shirts for men, women, teenagers, and kids. For orders over $99, there is free delivery.
Primary Products:
Phone:
Email Address:
Hours of Operation:
Monday – Saturday 8:00 am – 8:00 pm
Location:
Sharjah Media City Sharjah, UAE
9. Textile Wholesale Market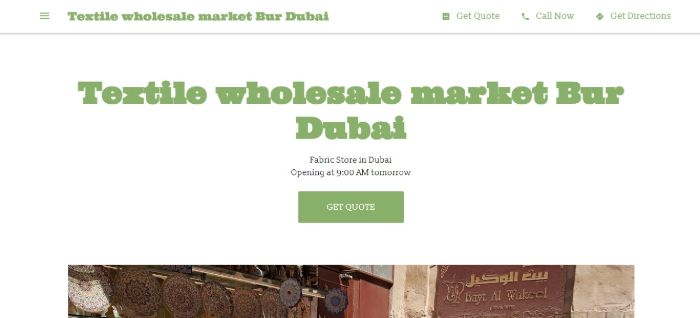 Textile Wholesale Market is a Dubai textile market located over Bur Dubai creek. It is a traditional souk where you can get a variety of raw cotton, embroidered fabrics, and silk. You can access this market through the water taxi traditionally known as Abra or by Al Fahidi Metro.
I have been to this market. It is pretty significant. I've recommended this platform to DOZENS of my clients.There are gold jewelry sellers in this market at a competitive price.
However, it is a street market where you must use your bargaining skills to avoid parting with your money for fake items. Also, different categories of home decor items are sold at the Textile Wholesale market.
Primary Products:
Fabrics Store
Textile Material
Phone:
Hours of Operation:
Sunday – Thurday 9:00 am – 2:00 pm, 4:00 pm – 8:00 pm
Location:
57, Opposite Abra, Ali Bin Abi Taleb Street Dubai, UAE
10. Wholesale Clothing
Wholesale-Clothing is a garment sourcing company in Dubai. This company sources fabrics and textiles and makes your apparel design a reality. Wholesale clothing offers categories of products like womenswear, men's, and children's wear.
They cut, stitch, print, pleat, and do embroidery on garments. The ordering process is simple. But you have created an account on their website. I have done that earlier. Wholesale-clothing. One thing is guaranteed, they will give you high quality at fair prices wholesale only. Lastly, they can help you create any fashion brand clothing line of your choice with their clothing collection.
Primary Products:
Men – Hoodies
Men – Jackets
Women – T-shirts
Men – Vests
Unisex
Email Address:
11. Orlando Sports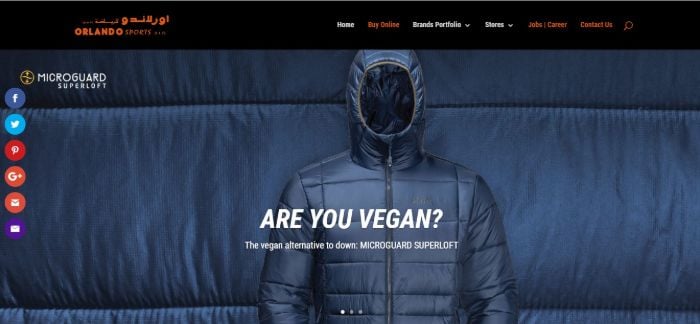 Orlando Sports was started in 1994 by Yousef Khademi as a multi-brand retail concept. From retail, they have grown into big-time wholesalers making deals with top brands. Orlando Sports' location in Dubai contributes to the aesthetics of the region's business hub. They are currently looking for individuals or companies interested in a multi-concept store business to partner with.
Orlando Sports has store locations in the major cities of UAE, such as Dubai Outlet Mall, Sharjah Mega Mall, Al Maktoum, and Al Wahda Mall. They sell their athletic footwear and apparel in retail and wholesale. Orlando Sports' line of products includes Puma, Adidas, Nike, Reebok, Ferrari, Jambu, and so on.
Primary Products:
Sports Apparel
Athletic Footwear
Phone:
Hours of Operation:
Saturday – Thursday 8:00 am – 5:30 pm
Location:
Orlando Sports Showroom, Maktoum Road, Near Union Metro Station, Next to Bank Sadrat Iran, Dubai, UAE
12. Senansons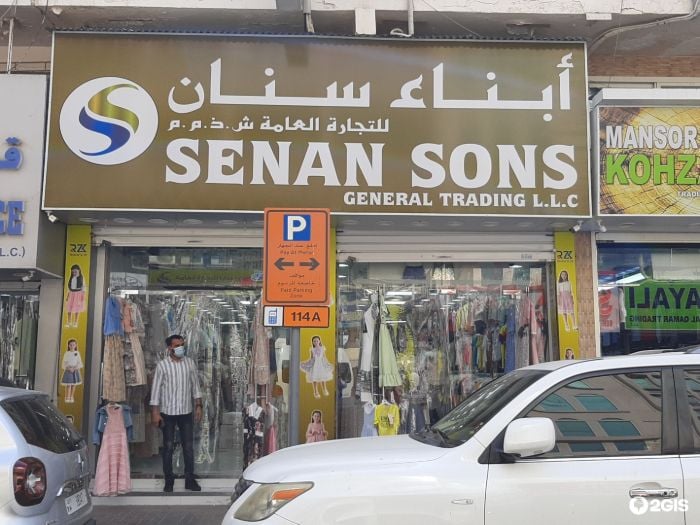 The Senan sons group is a leading supplier of kids' clothing in Dubai, UAE. The company was founded in 2010 and can ship their products worldwide. The Senansons group has many branches in the Middle East. They import their products from China, Thailand, Turkey, and Indonesia. Aside from the kids' wear, they carry women's wear. As wholesalers, they offer affordable prices for quality and have made the checkout process on online shopping effortless for customers.
Primary Products:
Phone:
Hours of Operation:
Saturday – Thursday 9:00 am – 10:00 pm
How do you find wholesale clothing suppliers in Dubai?
Finding a wholesale clothing supplier in Dubai can be done through the following:
Study your niche distribution channel: This will help you know Dubai's top retailers, importers, suppliers, and manufacturers. Most international manufacturers deal with specific wholesalers as their sole distributors in Dubai. Through this, you'll know the wholesalers you will likely connect with. 
Contact the manufacturers: Depending on the outcome of your research, contact the manufacturers. The manufacturers will give you their terms and conditions, such as the minimum order requirements and so on.
Search online: You can search online using keywords related to your niche. Search online marketplaces such as Alibaba, eBay, and Amazon are excellent places to find wholesale lots. Careful search and study of reviews on these suppliers will help you make your decision.
FAQs about Wholesale Clothing in Dubai
Which app is best for online shopping in UAE?
The best app for online shopping in UAE is the Noon shopping app. Noon sells everything from clothes,  groceries, and makeup to electronics. This makes them stand out from others, mainly known for a particular thing. Their shipping fee is around AED10, whereas orders above AUD100 receive free delivery.
What do you need to open a shop in Dubai?
• To open a shop in Dubai, you need to do the following:
• Get a relevant UAE local partner who will own not less than 51% share in the company. 
• Register with the Dubai Department of Economic Development (DED) to get a retail license, certifications, and permission.
• Determine the jurisdiction of your business.
• Rent a shop by getting permission from Dubai Municipality and the related bodies.
• Ensure you have the correct paperwork.
Is it hard to start your own clothing line?
No, it is not hard to start your own clothing line especially if you are passionate about making people look beautiful.
What's Next
Running a clothing retail business in Dubai requires a careful study of wholesale clothing suppliers in the UAE. Dubai market is one of the textile growing countries in the world. Whether buying from the street textile markets or directly from top businesses in Dubai, create a healthy relationship with your suppliers. We hope this thorough guide helps you choose the best wholesale clothing supplier in Dubai.
Still having difficulty on the right wholesaler for you, worry not! You can contact us, and we'll protect your interests and provide you with the best service.
Do you want a successful import business?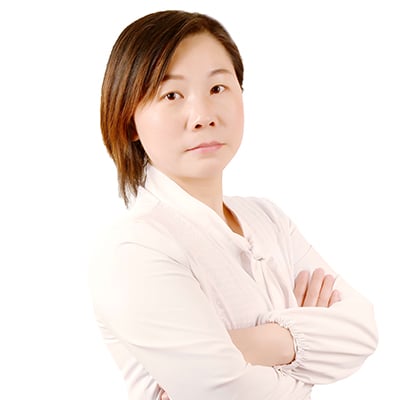 Hey, I'm Sharline, co-founder of LeelineSourcing. We've helped 2000+ customers import from China.
Do you want a better price on product or shipping?
We are sorry that this post was not useful for you!
Let us improve this post!
Tell us how we can improve this post?