Houston Clothing wholesalers
The wholesale clothing business requires familiarity with a clothing sourcing agent like Leelinesourcing agents to be a success. Our sourcing services connect you to the top wholesale clothing in Houston. You'll get a complete package of product sourcing services from us. This starts from product sourcing, development, quotation, negotiating prices, order fulfillment, and shipping. You'll get the best clothes at the lowest rate possible.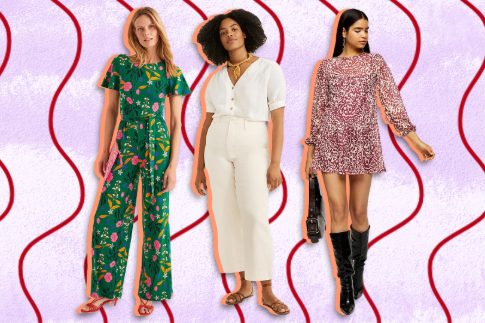 Top 1 Sourcing company in China
With 10 years of experience in china sourcing business
No Risk Free Sourcing No Hidden Fee
You can get Free detailed product quote before order
Trusted by over 2000 Customers
Leeline is your trusted sourcing agent partner in china
Wholesale Best Houston Clothing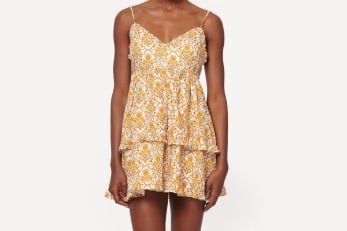 Wholesale Cami Dresses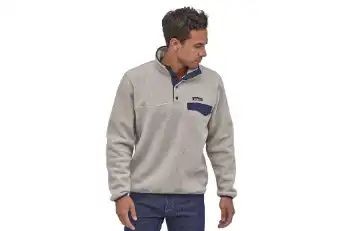 Wholesale Fleece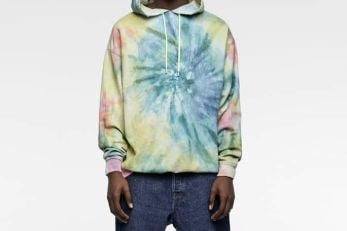 Wholesale Tie-dye Apparel
---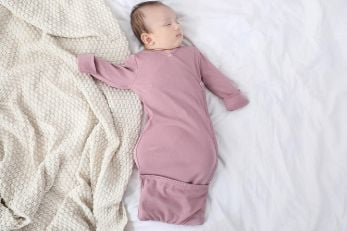 Wholesale Sleeper Gowns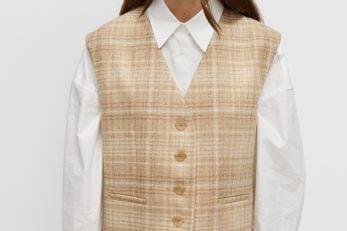 Wholesale Vests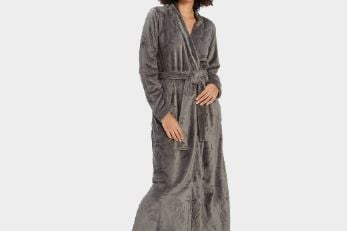 Wholesale Robes
---
Our Clothing Manufacturing Services Include: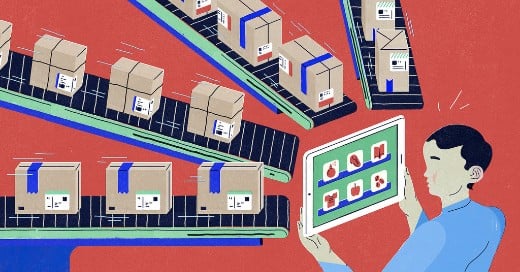 Sourcing Clothing Suppliers
We can get you the best fashionable wholesale clothing quotation in Houston in less than 48 working hours. With Leelinesourcing agency, your product sourcing risks are reduced to the barest minimum. We do not enforce minimum order quantity (MOQ), and you'll get a constant supply of whatever clothing item you want.
Clothing Quality Control
Your order will receive on-time quality inspections before shipping. Our expert team audits each factory and wholesaler to ensure they follow the full regulatory standardization practices. Your clothes are subjected to full pre-shipment inspection including Amazon FBA inspection and Alibaba inspection.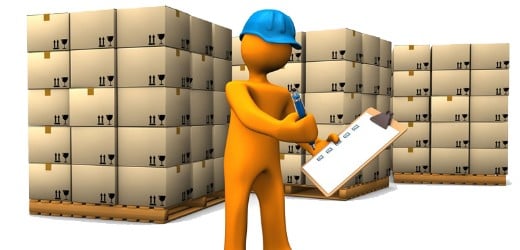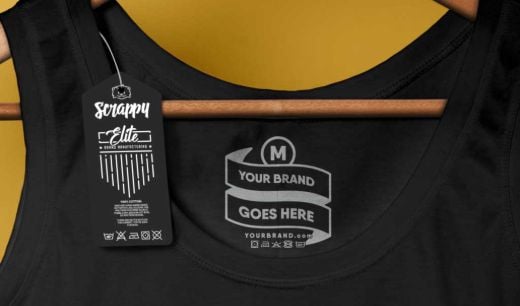 Private Label & White Label Clothing
Leelinesourcing allows you to design, develop and print your private and white label clothing. You will provide your ideas, and we will make them happen.
Dropshipping and Fulfillment
We deliver different kinds of products in Houston and worldwide. Our shipping and logistics support is top-notch. We use various shipping options to meet our clients' dropshipping orders, notwithstanding the size of the orders, and deliver to your doorstep.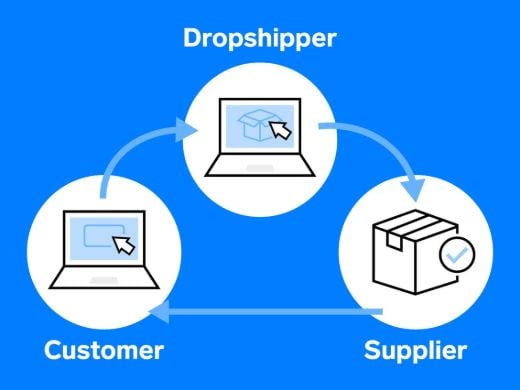 ---
Hear it from fellow Clothing Wholesaler
Being new to dropshipping from China, I needed not only to keep an eye on costs but also needed some real-time education. Leelinesourcing team ensured that I got both the best rates for my clothing brand and expert advice. The added value I received from them is immeasurable. I'll strongly recommend using Leelinesourcing for product sourcing in Houston.
– Janet, Stafford
---
Source Your Houston Clothing and Make Big Money
We offer the best wholesale price and high quality clothing to help you boost your business.
---
Top 7 Wholesale Clothing In Houston
If you're in the fashion business, you know that finding reliable wholesale clothing in Houston is essential to your success. But with so many manufacturers and wholesalers out there, it can be an uphill task to find the right one.
We have market data and a wide network of contacts. So we can hook you up with manufacturers and wholesale clothing distributors who meet your needs. Whether you're in search of high-quality clothing or designer labels, we can help you find the perfect manufacturers for your business.
Try out any of these companies if you're looking for a reliable clothing wholesaler for your fashion business in Houston, TX.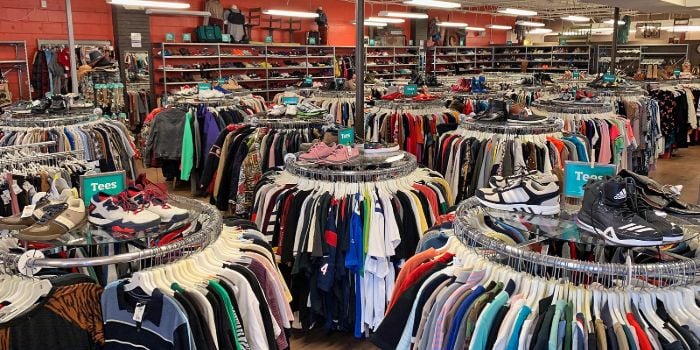 1. Cutie Blanks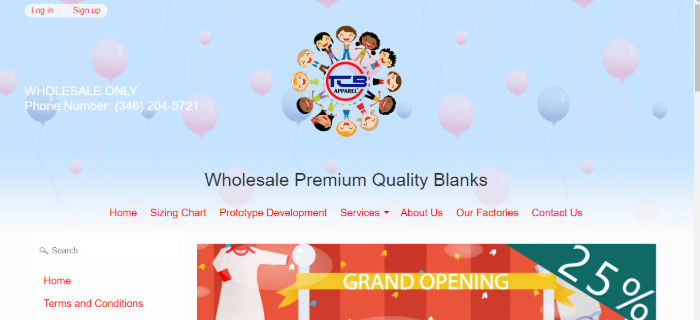 Cutie Blanks is a reliable and reputable supplier of blank kids' fabrics and accessories. The supplier has provided high-quality apparel for promotional products for over 16 years. Cutie Blank knows what it takes to give the buyers the best services.
Their collection is filled with stylish and cute garments perfect for any occasion. Cutie Blanks' quality of clothing is exceptional and made with easy-to-wear fabric. Their clothing is soft and doesn't irritate the skin. Cutie Blanks offers a wide range of collections and services to choose from. So you are guaranteed to find fitting clothes for any child. Cutie Blanks clothing is perfect for keeping your business style minimalistic and trendy. They allow buyers to express their unique personalities and enhance their look.
Primary Products:
Baby Onesies
Sleeper Gowns
Baby Lap Tees
Ringer Gowns
Baby T-shirts
Tank Tops for Toddlers
Beanies and Bibs
Adult T-shirts
Blankets and Sacks
Leggings
Phone:
Email Address:
Hours of Operation:
Monday – Saturday 10 AM – 3 PM
Location:
9889 Harwin Dr. #308, Houston, TX Sort 77036, United States
2. Houston, TX Wholesale Tshirts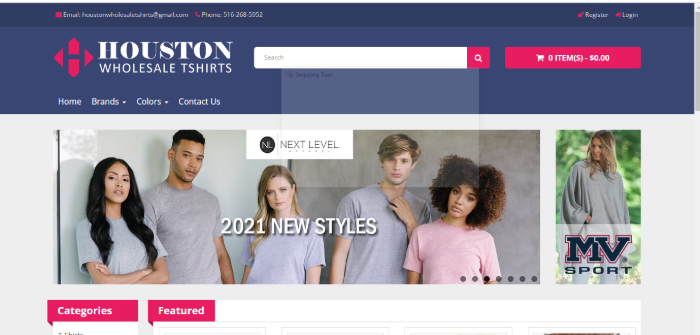 Are you looking for wholesale T-shirts? Houston, TX Wholesale T-shirts is the best place for you. Houston, TX Wholesale gets its massive apparel collection from America's top-notch businesses. So there is something for everyone. You can always be sure to find something suitable for your customers' taste in their collection. And the best part is that they deliver across the world. So no matter where you are, you can shop from Houston, TX Wholesale T-shirts and have the order delivered on time.
Houston, TX Wholesale offers quality blank t-shirts made from premium material at low prices. Their long-sleeved and short-sleeved shirts are available in a large variety of collections, colors, styles, and sizes. So you can find something for everyone.
Primary Products:
T-Shirts – Long Sleeve
Fleece
Sport Shirts
Headwear
Outerwear
Wovens
Athletics
Wovens – Fall
Bags
Accessories
Phone:
Email Address:
Hours of Operation:
Monday – Friday: 24 Hours
Location:
19807 Almond Park Katy, TX, 77450-7496
3. Bailey's Blossoms
Bailey's Blossoms is a wholesale clothing supplier for fashion-savvy kids. The manufacturer is among the leading suppliers of baby clothing in Houston. Bailey's Blossoms also offers international delivery services, bringing fashion-forward style to kids across Houston, Texas.
Bailey's Blossoms is the perfect wholesale clothing distributor for every fashion store targeting little girls. Their quality products and remarkable customer care make every girl feel special. Bailey's Blossoms offers a low minimum order quantity. So retailers can order wholesale bundles of any size.
Primary Products:
Tops for Little Girls
Breast-feeding Clothing for Moms
Kimonos
Rompers and Jumpsuits
Bottoms
Dresses
Outerwear
Phone:
Email Address:
Hours of Operation:
Monday – Friday 8 AM – 3 PM
Location:
174 Capital Ln, Rhome, TX 76078
4. Katydid Wholesale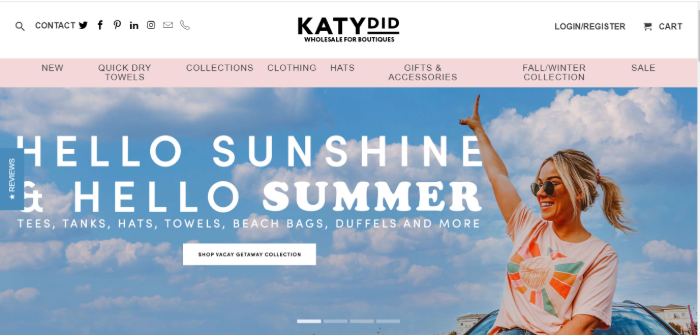 Founded in 2002, Katydid Wholesale provides unique and stylish custom clothing options. Katydid Wholesale wrap skirts and shoulder bags are perfect for any destination. They come in different colors and designs. Local sewists in Ghana create their high-quality garments. And because Katydid Wholesale is a wholesale supplier, their products are sold at a fraction of the retail price. Katydid Wholesale offers a wide range of cute, colorful, trendy custom clothing for women. Their products are made with top-notch quality materials. So you will love them. Plus, there's no minimum order quantity. So you can buy any amount you want.
Primary Products:
Pullovers
Corded Sweatshirts
Jackets
Swimsuits
Tank Tops
Short-sleeved Clothing
Body Wraps
Loungewear
Vests
Robes
Tie-dye Apparel
Dresses
Phone:
Email Address:
Hours of Operation:
Monday – Friday 9 AM – 5 PM
Location:
315 Farrington St, Dallas, TX 75207
5. Love You Wholesale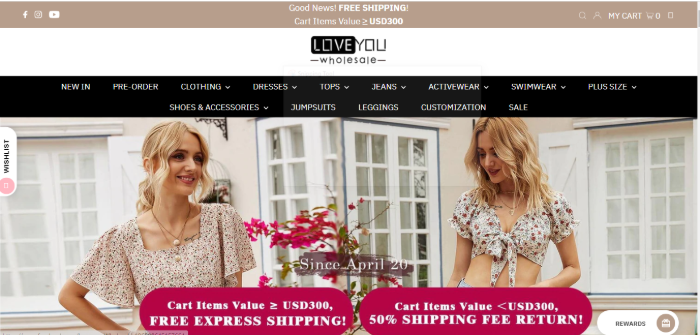 The brand has operated in the apparel industry for over a decade. It is your one-stop store for all your customers' needs. Love You Wholesale has a wide selection of clothing for women and girls. Their shipping services are available worldwide. Love You Wholesale's manufacturing plant is in China. But the manufacturer offers delivery services in nearly 100 countries, the USA and India among them.
Love You Wholesale deals with beauty products that take a moment to capture customers' attention. The wholesaler targets many stores looking for stylish and fun clothing.
Love You is the leading wholesale clothing supplier and manufacturing firm in Houston, TX. So they supply most of their beauty products to the top and leading departmental stores in Houston, Texas and across the USA. Love You also targets fashion chains, online stores, and boutiques across Houston.
Primary Products:
Tank Tops
Pants
Maxi Dresses
Cami Dresses
Sweaters and Cardigans
Hoodies and Jackets
Floral Dresses
Crop-tops
Blouses
T-shirts
Coats
Shorts
Vintage Dresses
Bohemian Dresses
Knitted Dresses
Prom Dresses
Phone:
Email Address:
Hours of Operation:
Monday – Friday 9 AM – 3 PM
6. Aviva Wholesale Inc.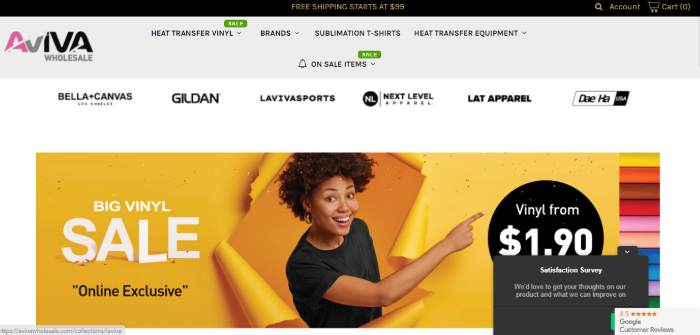 When you buy from Aviva you get the highest quality product. You also get a piece of history. Aviva Inc. is a family-run company that has been operational for over 15 years. The clothing wholesaler knows how to produce the best clothing in and around Houston, TX. The quality of their products never disappoints. Aviva Inc. sources its raw materials from some of the most reputable places in the world. Aviva always delivers fashionable clothing to a fashion store.
Aviva Inc. is the leading wholesale clothing company in Houston. The firm always strives to stay on top of the latest fashion trends. Its mission is to keep fashion retailers looking sharp. Aviva Inc. has everything whether your fashion business is looking for casual or formal wear. Aviva understands that everyone's taste is different. So they offer different styles and designs to choose from.
Primary Products:
Hoodies
Crew Neck Tees
Baseball Shirts
Sweatshirts
Sublimation T-shirts
Heat Transferred T-shirts
Phone:
Email Address:
Hours of Operation:
Monday – Saturday 9 AM – 6:45 PM
Sunday 10 AM – 4:45 PM
Location:
10355 Harwin Dr., Houston, TX 77036
7. LeadOutfit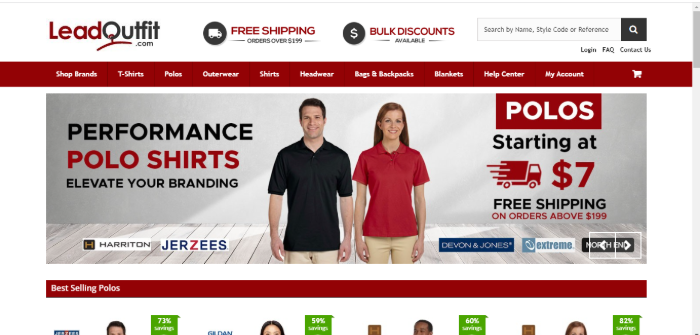 LeadOutfit offers a range of apparel at a low price. The supplier deals with a collection of fitness clothes from different manufacturers. They deliver t-shirts and women's sun hats to retailers across Houston, TX. Other items available at LeadOutfit include Shell jackets and blank tank tops. LeadOutfit targets embroiderers, screen printers, and many other clothes businesses across Houston. Shop with LeadOutfit today and get clothing from leading American clothing designers. Brands like Adidas Golf, Champion, Devon & Jones are available on LeadOutfit's web platform.
Primary Products:
T-shirts
Blank Tank Tops
Women's Sun Hats
Shell Jackets
Phone:
Email Address:
Hours of Operation:
Monday – Friday 9 AM – 5 PM
Location:
5090 Richmond Ave #541, Houston, TX 77056
How do you find a vendor to start a clothing business in Houston, TX?
One of the things you'll need to do before starting a clothing store in Houston, TX is to find a vendor. The clothing manufacturer for a startup fashion line must be a perfect match. The vision and goals of the manufacturer you chose must align with those of your fashion store. Never consider the idea of settling for the clothing wholesaler you talk to first. Consider all options before settling on a specific wholesale clothing supplier in Houston.
There are different ways to solve this problem. They include:
Attend trade shows and market events
Search online directories and data
Networking
Google
Online forums
Upon compiling a list of potential vendors, reach out to them. You may even set up appointments to see their facilities and merchandise. You will know if they can help your Houston business achieve its goals.
FAQs about Wholesale Clothing in Houston
Does Houston have a fashion district?
Houston, TX, has many talented designers and boutiques. But it does not have a centralized fashion district like New York or Paris. Yet, that is not to say that Sam Houston Pkwy is without its unique sense of style.
How profitable is a clothing business?
Clothing businesses aren't very profitable as they are thought. Most startups believe they can become overnight stardom in the apparel industry. But the reality is that the profitability in the fashion industry is always low. But with proper management and planning, you can achieve long-term success.
What are the best wholesale products to sell?
Selling bulk orders can save on advertising costs and pass savings to buyers. But with so many products on the market, it can be challenging to know which ones to venture into. Here are the best wholesale products to sell.
• Items with a broad appeal.
• Easy-to-store and ship products.
• Products in high demand.
What's Next
One of the best ways to keep advertising costs down when starting a clothing business in Houston is buying wholesale. But that can only be possible if you find reliable clothes suppliers for your fashion business. Houston's top wholesale suppliers sell bulk orders for almost 40-50% off the retail price. So sourcing from wholesale clothing distributors in Houston will always be worthwhile.
Are you in search of the perfect fabric manufacturer or have some questions? Contact us today for help on anything about wholesale apparel sourcing and manufacturing in Houston.
Do you want a successful import business?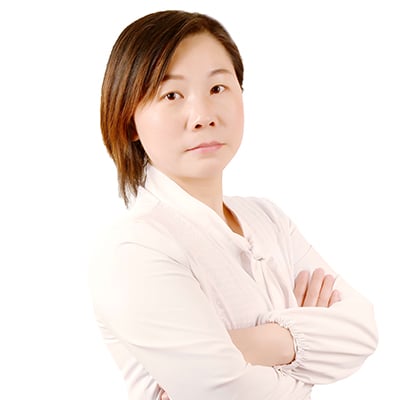 Hey, I'm Sharline, co-founder of LeelineSourcing. We've helped 2000+ customers import from China.
Do you want a better price on product or shipping?
We are sorry that this post was not useful for you!
Let us improve this post!
Tell us how we can improve this post?