Florida Clothing Vendors
We are China's one-stop product sourcing agent to connect clothing vendors with you. The Leelinsourcing expert team covers your sourcing transactions. We help in sourcing wholesale clothing vendors in Florida, warehousing, distribution, order fulfillment, and shipping. It doesn't matter if your clothing line is online or in a brick-and-mortar store, we got you covered.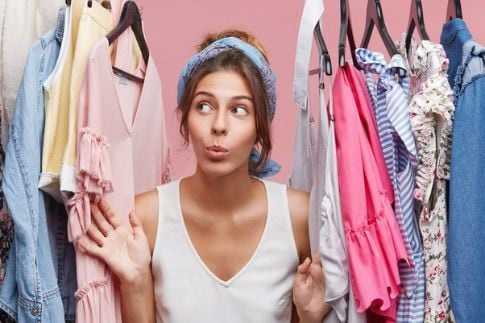 Top 1 Sourcing company in China
With 10 years of experience in china sourcing business
No Risk Free Sourcing No Hidden Fee
You can get Free detailed product quote before order
Trusted by over 2000 Customers
Leeline is your trusted sourcing agent partner in china
Wholesale Best Florida Clothing Products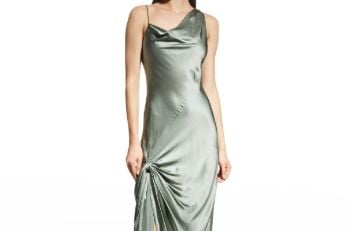 Wholesale Silk Dresses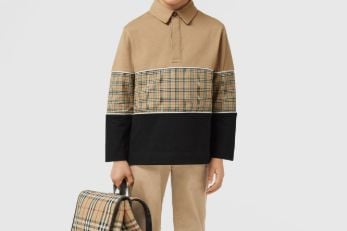 Wholesale Boy's Clothing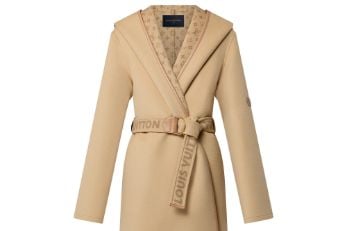 Wholesale Outerwear
---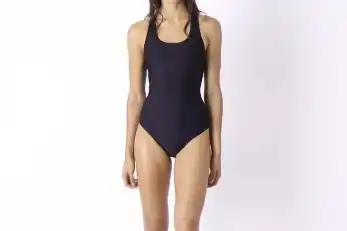 Wholesale Swimwear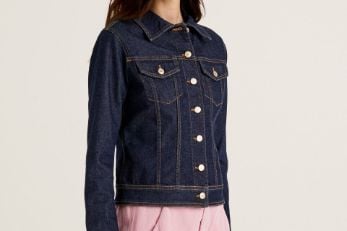 Wholesale Denim Clothing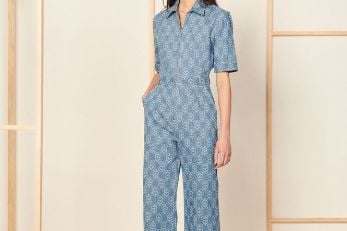 Wholesale Jumpsuits
---
Our Florida Clothing Manufacturing Services Include: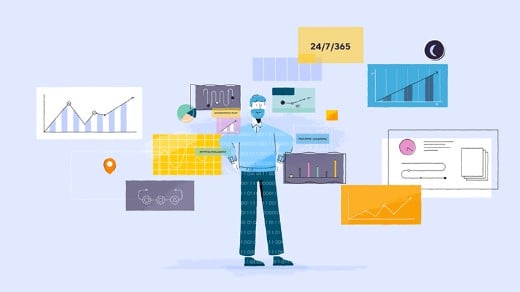 Sourcing Clothing Suppliers
You can get the most reliable wholesale clothing vendors in Florida through Leelinesourcing. We ensure you get the best product quality, price, material, and design. Our talented professional team will negotiate with the manufacturers on your behalf with no hidden fee. You'll get unbeatable real-time feedback from our customer service on your quotation.
Clothing Quality Control
Leelinesourcing conducts complete product checks and inspections on the products to ensure you get quality clothes from any wholesale clothing vendor. These checks eliminate all forms of quality and standardization issues that may damage your brand's image. We provide detailed photography and video of the products' inspection and checks.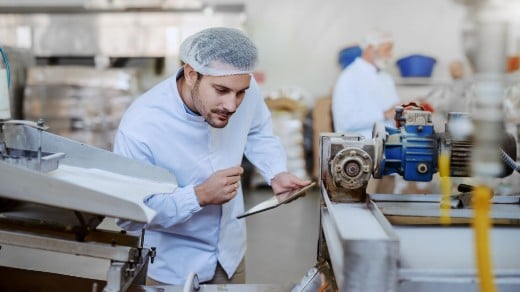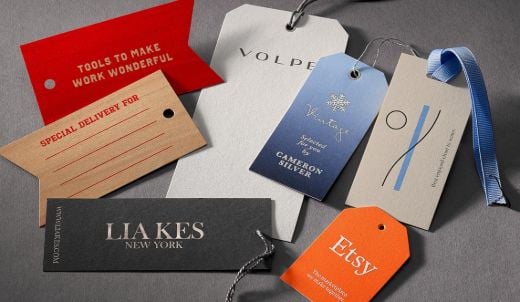 Private Label & White Label Clothing
If you have your brand, our graphic design team will private label your products, and you'll stand out. These labels will be developed fully on your exact ideas.
Dropshipping and Fulfillment
Leelinsourcing delivers and fulfills orders globally. Our order turnaround and fulfillment time are unbeatable. We use different local and international shipping options to ensure your clients get their orders at their doorsteps.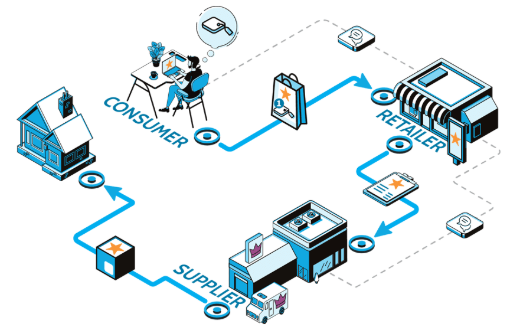 ---
Hear it from fellow Clothing Wholesaler
I received my clothing shipment today at my location in Tampa. I am delighted with Leelinesourcing services. Their product sourcing, factory auditing, and report were glitch-free. I wish I had met them earlier; they arranged everything. I hope to continue this new business relationship with them, as I will place another order soonest.
– Zoe, Tampa
---
Source Your Florida Clothing and Make Big Money
We offer the best wholesale price and high quality clothing to help you boost your business.
---
Top 7 Best Wholesale Clothing Vendors In Florida
The clothing fashion industry is a multi-billion dollar business that employs millions of Americans. Wholesale clothing is an excellent starting point for your own clothing business.
Florida has a wide variety of wholesalers and retailers of clothing and accessories. Whether you're looking to buy wholesale apparel or wholesale fabrics, there are plenty of wholesale clothing vendors in Florida for discerning customers. Finding wholesale clothing vendors that offer quality merchandise at affordable prices can be tricky. ​​You will find all the information you need to shop for wholesale clothing with our expert recommendations.
Click through and learn more about each company's products and services. You will also learn to identify the best wholesale clothing vendors in Florida.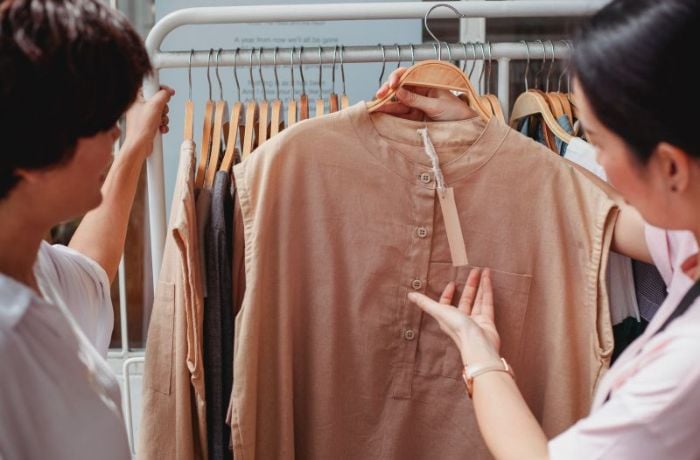 1. Dress Hall Miami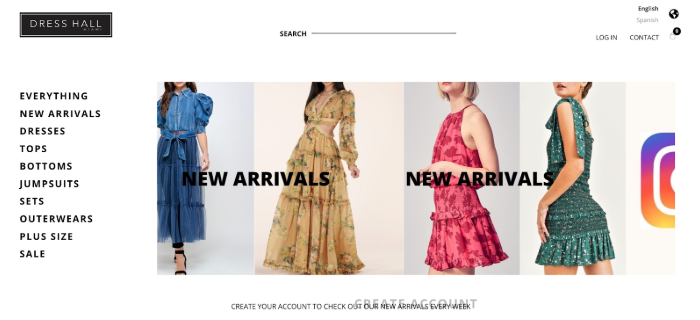 A good company doesn't just sell products but also provides excellent customer service. This includes providing quality products and services and giving people a pleasant shopping experience. "Dress Hall Miami" is a women's wholesale clothing store that constantly supplies the best quality products at affordable wholesale prices. It is located in the Miami fashion and art district.
Primary Products:
Bottoms
Jumpsuits
Sets
Outerwears
Plus Size
Phone:
(305) 438-0201
(754) 303-4648
Email Address:
Hours of Operation:
Monday – Saturday 9:00 am – 5:30 pm EST
Sunday Closed
Location:
2801 Northwest 5th Avenue, Miami Florida 33127
2. SK Wholesale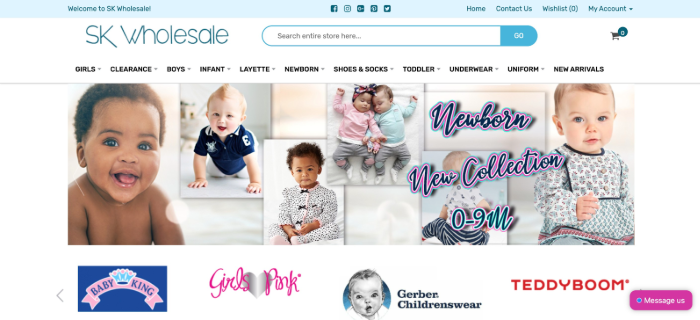 Super Kids or SK Wholesale has been doing business in Miami since 1988, selling kid's clothing. It has a wide range of suitable products for boys and girls. It also carries many kids' products.
Super Kids also offers various products for toddlers and babies. It is a leader and biggest manufacturer providing merchandise at affordable prices. They are made with a lot of care and consideration. So, clothing retailers should consider shopping for kid's clothing items at Super Kids.
Primary Products:
Infant Clothing
Boy's Clothing
Girl's Clothing
Toddler Clothing
Underwear
Uniform
Phone:
Email Address:
Hours of Operation:
Monday – Friday 9:00 am to 5:00 pm
Location:
6073 NW 167th Street C-20, Miami Florida 33015
3. DNC Wholesale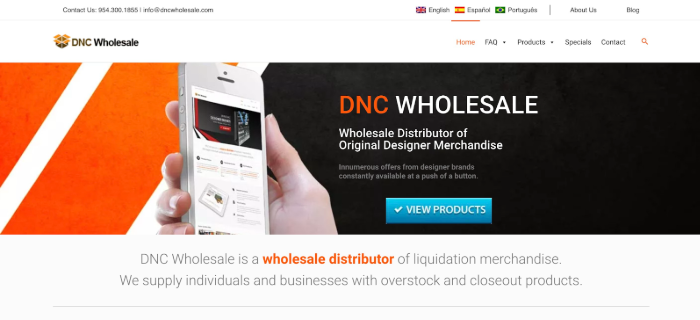 DNC Wholesale Distributor is the number one online wholesale supplier of discount, overstock, liquidation, and closeouts merchandise fashion products. They carry many popular brands and are committed to bringing the latest trends to their customers.
The company offers a large selection of liquidation products in addition to fast shipping and the best service. They strive to provide high-quality products at an affordable price (a fraction of their original value).
Primary Products:
Men's Clothing
Women's Clothing
Children's Clothing
Costume Jewelry
Handbags
Women's Shoes
Men's Shoes
Home, Bed & Bath
Cosmetics & Makeup
Phone:
Email Address:
Location:
3350 NW 22nd Terrace #200B, Pompano Beach, FL 33069, United States
4. La Moda Clothing Wholesale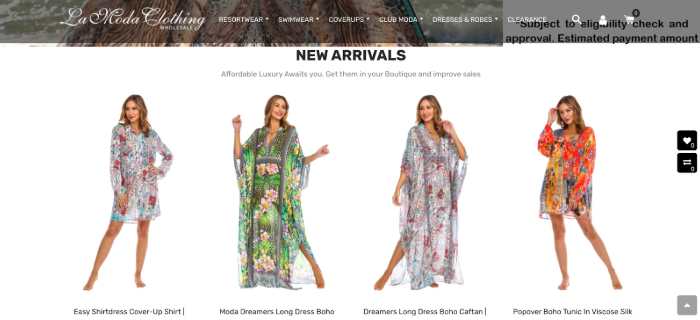 La Moda Clothing has become a significant supplier of Resort Wear to luxury retailers all over the United States. They have successfully grown into a company that produces high-end resort wear items for private customers and resorts.
They have been successful because they have carefully crafted their products and manufacturing processes to ensure the highest quality possible. They don't cut corners on materials and work hard to make sure their products are the best.
Primary Products:
Kaftans Style Dress
La Moda Prints
Economy Caftans
Dresses
Jump Suits
Tunics
Dress Shirts
Rompers
Kaftans
La Moda Prints
Economy Caftans
Dresses
Jump Suits
Tunics
Rompers
Fitness clothes
Loungewear
T Back Maxi
2 Slit Dresses
3 Way Dress
Modal Dresses
Relaxed Fit
Day Dress
Hi-Lo
Silk Dresses
Long Caftans
Robes
Phone:
Email Address:
Location:
20871 Johnson Street, Suite 113, Pembroke Pines, FL 33029
5. Magnolia Fashion Wholesale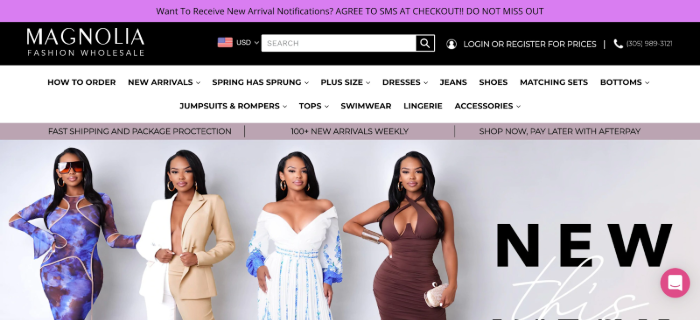 Magnolia Fashion Wholesale has been serving the Miami community for over four years. Now It is a leading wholesaler of trendy, classy clothes for women. If you are looking for stylish, high-quality apparel distributors, they are the ones for you.
They carry everything from sexy tops and stylish dresses to fashionable dresses and trendy accessories. If you want the latest designer clothing trends and celebrity-inspired looks, you should definitely check out Magnolia Fashion Wholesale clothes Florida in the art and fashion district. Their styles are the hottest, and they can provide you with the hottest fashions in the business.
Primary Products:
Spring Has Sprung
Expand
Plus Size
Expand
Dresses
Expand
Jeans
Shoes
Matching Sets
Bottoms
Expand
Jumpsuits & Rompers
Expand
Tops
Expand
Swimwear
Lingerie
Accessories
Expand
Phone:
Hours of Operation:
Monday-Friday 9am – 5pm
Saturdays 9am – 3pm
Location:
1757 NW 20th ST Miami, FL 33142
6. Alanic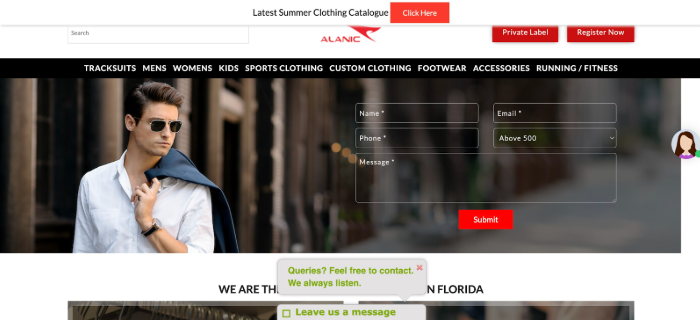 This company designs clothes that the whole family can wear. They have a lot of wholesale products, ranging from men's, women's, children's, and toddlers' clothes for bulk buyers. Their clothes are very well designed.
They make a great selection of clothes that are both practical and fashionable.
Alanic International has been around for years. Their clothing is stylish and unique.
These outfits are very durable. Alanic International does its own manufacturing. They use cotton, leather, and many other materials to make their clothing. They offer private label clothing and fast international shipping to their clients. It is one of the best wholesale companies in Florida for big or small businesses.
Primary Products:
Tracksuits
Men's Clothing
Women's Clothing
Kids Clothing
Casual clothing
Outerwear
Sports Clothing
Custom Clothing
Footwear
Accessories and gifts
Running / Fitness
Phone:
Email Address:
Location:
Penthouse, 8730 Wilshire Blvd, Beverly Hills, California 90210, USA
7. Giti Wholesale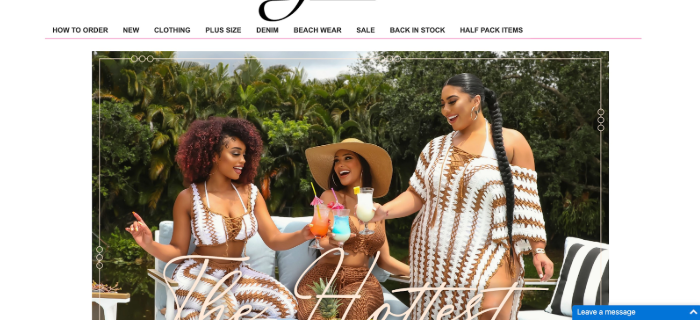 Giti Wholesale sells many sexy fashion products, including dresses, tops, bottoms, jumpsuits, plus-size clothing, swimsuits, and more. They make shopping for sexy fashion products more accessible than ever. All the products are available at the lowest possible price.
Primary Products:
Women's Clothing
Denim
Leggings
Beachwear
Phone:
Email Address:
Hours of Operation:
Mon – Fri 9am – 5:00pm EST
Location:
9315 NW 112TH AVE, MEDLEY, Florida, United States 33178
How do you contact a clothing vendor in Florida?
As we all know, there are different types of clothing vendors available online. Now how to contact a clothing vendor in Florida? Let's find out the answers to the question.
Find the vendor's link and analysis their products.
Before you can find out the correct way of contacting the clothing vendor in Florida, you should visit the online store's website. It is straightforward to search the store's website and click on the associated link with the product. If you cannot find that link, you need to check the navigation bar at the top of the page. The navigation bar contains all the links that are associated with the store.
Reach the product page of the store. After you reach the product page, you will see a list of the products. Click on the product that you need. If you don't find the product, you can write down the keywords and enter them in the search bar.
Once you reach the product page, you will see the details of the products. Here, you will see the product's price and compare it with the other stores. After comparing, you can decide which store is the best for you to purchase your products.
Find the vendor's contact details.
Now that you've decided which store is best for you, click the store link, and you will reach the store's page. As soon as you reach the page, find the "Contact Us" page.
Now you will get the details of the store. You can get in touch with them directly by email or phone.
Reach the vendor and ask for a sample.
If you need more information about a specific item you are looking at, it is good to ask the company if they send you a sample. If the company does not send you a sample, it is a bad sign. You need to choose a reputable service. You should not choose a company that offers poor quality services. Make sure you get a warranty for your products.
Now you know the correct way to contact the clothing vendor in Florida. So, try to use the above steps, and you will surely get the desired result.
FAQs about Wholesale Clothing Vendors in Florida
Where do these Instagram boutiques get their clothes?
Boutiques are a popular place to find fashionable clothing for women. But many brands and designers simply don't have brick-and-mortar stores. Instead, they send a model to an event where they dress the model in their clothes. Then, the model photographs the outfit and posts it on their Instagram page or on their online boutique shop. These stores have become virtual storefronts, selling unique items that are hard to find elsewhere. 
Where does Shein get their clothes from?
Most of the clothes on Shein come from a few wholesale warehouses across the globe. With many items shipping directly from China, local stores offer shorter waiting times for the same products. So, Shein clothes can come from anywhere globally, including China.
Is it a good idea to start a clothing line?
It can be hard to tell whether or not starting a clothing line is a good business idea. If you're trying to make money by selling products that no one else has, it might be good to consider that strategy. It's a great business idea for someone passionate about fashion and who wants to bring something new to the market.
What clothing brands no longer exist?
5 Clothing brands no longer exist are:
• Wet Seal
• Delia's
• Arden B
• Payless ShoeSource
• American Apparel
What's Next
The top wholesale clothing vendors in Florida provide exceptional customer service, competitive pricing, and consistent quality. They focus on providing customers with a great shopping experience, and they use the latest technology to keep your business moving forward.
If you are interested in starting a wholesale clothing business, you'll find helpful resources that can assist you in getting started. It will provide you with a list of reputable, dependable wholesalers and have a reputation for exceptional customer service.
Please feel free to contact us if you want to source products, our expert product sourcing professionals are here to assist.
Do you want a successful import business?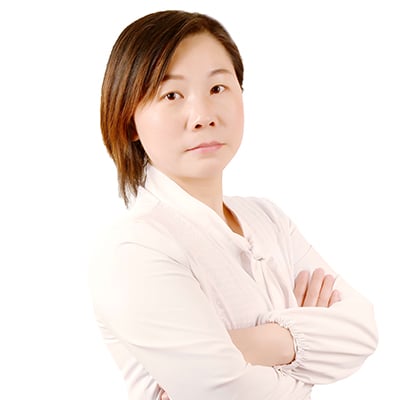 Hey, I'm Sharline, co-founder of LeelineSourcing. We've helped 2000+ customers import from China.
Do you want a better price on product or shipping?
We are sorry that this post was not useful for you!
Let us improve this post!
Tell us how we can improve this post?