Wholesale Crewneck Sweatshirts Suppliers
Leelinesourcing has global partners and gets you the best wholesale crewneck sweatshirts. With a proven track record, our services cover product sourcing to order fulfillment. You'll get the best price because we negotiate with the factory on your behalf with no hidden costs. As a result, you'll get the best brand color size in your favorite style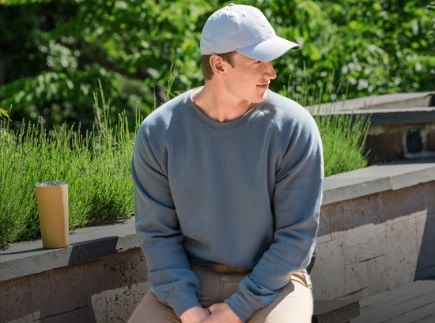 Top 1 Sourcing company in China
With 10 years of experience in china sourcing business
No Risk Free Sourcing No Hidden Fee
You can get Free detailed product quote before order
Trusted by over 2000 Customers
Leeline is your trusted sourcing agent partner in china
Wholesale Best Crewneck Sweatshirts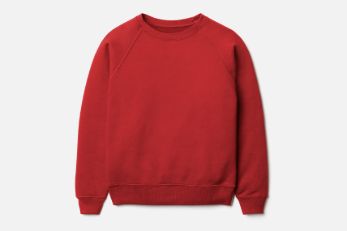 Wholesale Compass Crewneck Sweatshirt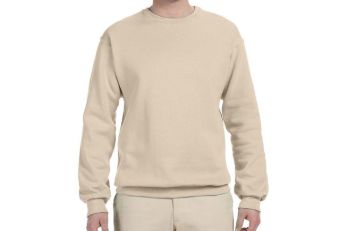 Wholesale Fleece Crewneck Sweatshirts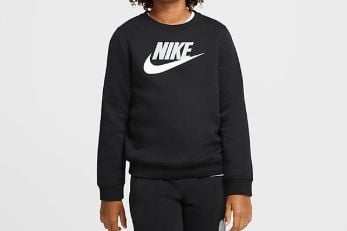 Wholesale Kids' Crewneck Sweatshirts
---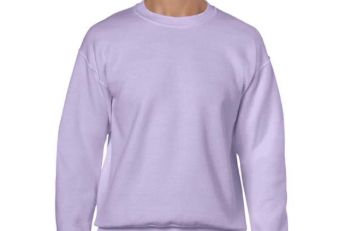 Wholesale Men's Crewneck Sweatshirts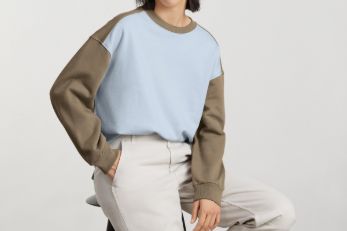 Wholesale Oversized Crewneck Sweatshirts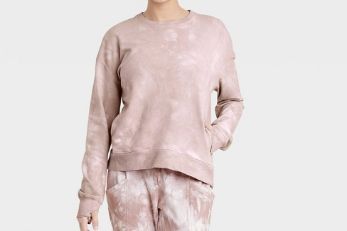 Wholesale Women's Crewneck Sweatshirts
---
Our Crewneck Sweatshirts Manufacturing Services Include: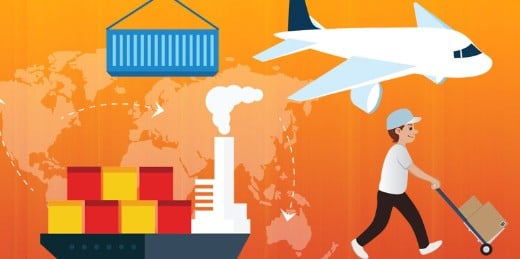 Sourcing Crewneck Sweatshirts Suppliers
You can get crewneck sweatshirts from the manufacturers through Leelinesourcing. We source the factories, coordinate and follow up on the production, and ship the products. You will save costs and boost your brand reputation for selling high-quality crewneck sweatshirts.
Crewneck Sweatshirts Quality Control
Leelinesourcing will conduct a careful inspection of your products to eliminate all forms of product defects. We check the production process to ensure it follows the regulatory standardization practices. Your product will receive a full Amazon FBA inspection, and pre-shipment inspection to ensure your customer's needs are met 100%.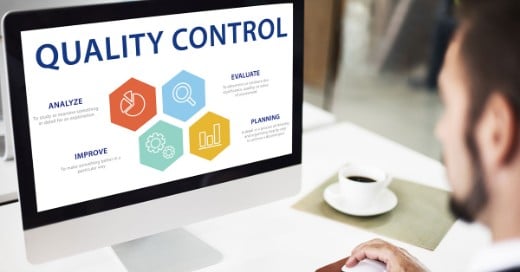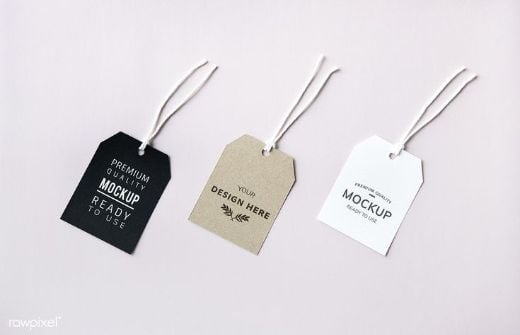 Private Label & White Label Crewneck Sweatshirts
If you have your brand, we can help you easily label your products. Your private labels will be designed and developed fully by our team to suit your brand color size. You'll attract a lot of customers using our services.
Dropshipping and Fulfillment
We cut the go-betweens by getting quality crewnecks sweatshirt from the manufacturers. Whether you run multiple pickup stores or you've customers in cities, Leelinesourcing ships to your doorstep. You'll get the best freight forwarding rate from us. We use various shipping options to meet our client's due date.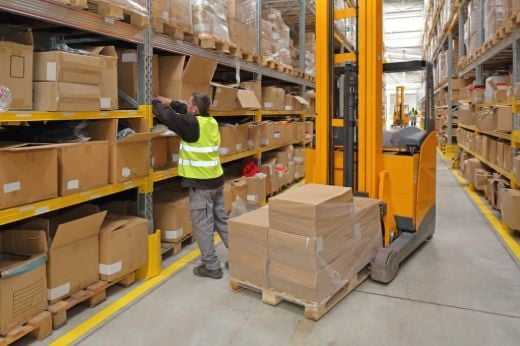 ---
Hear it from fellow Crewneck Sweatshirts Wholesaler
I'm enjoying my Crewneck sweatshirts dropshipping business because of Leelinesourcing. They saved me more costs. They have repeatedly linked me to suppliers with no order minimums, different styles of fabric, filter products and volume discounts. I receive news on my product shipment in real-time. The to-do attitude of their team surpasses my expectation. I'll recommend them.
– Andrew, USA
---
Source Your Crewneck Sweatshirts and Make Big Money
We offer the best wholesale price and high quality crewneck sweatshirts to help you boost your business.
---
Top 7 Wholesale Crewneck Sweatshirts Suppliers
Crewneck sweatshirts are one of the profitable T-shirt niches in the clothing business. Therefore, connecting with the right wholesale crewneck sweatshirt supplier should be your top priority as a clothing business owner.
Leelinesourcing has been sourcing products for over a decade now. Our experienced team connects businesses to the best wholesale clothing suppliers globally. These manufacturers and suppliers offer wholesale crewneck sweatshirts at affordable resalable prices.
Let's get started with our list of wholesale crewneck sweatshirts suppliers.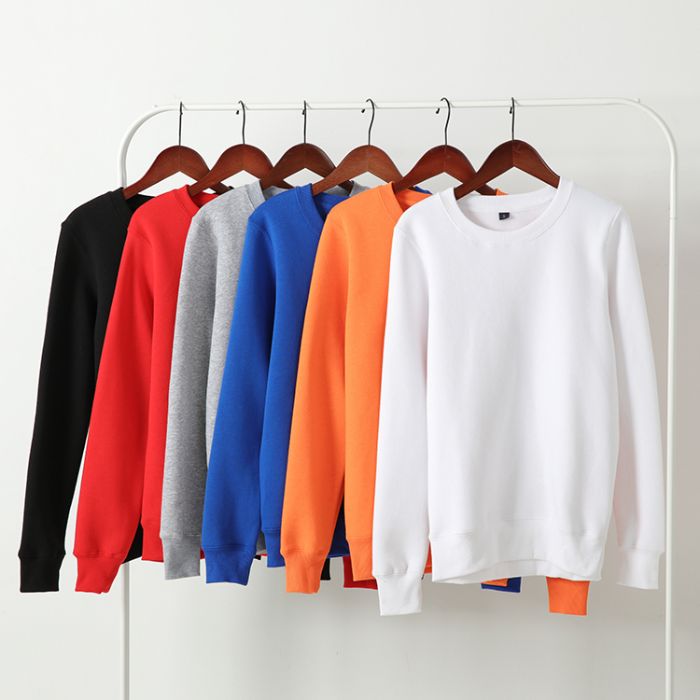 1. JonesTshirts.com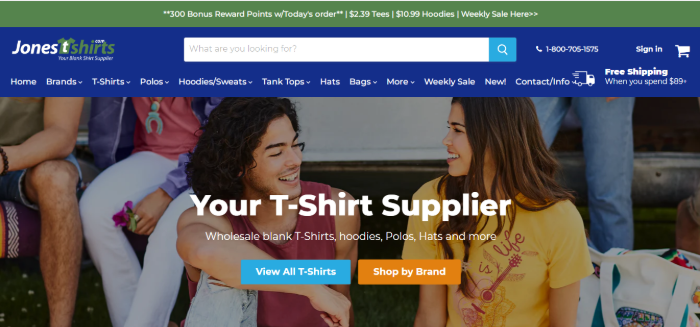 Jonestshirts is a US-owned company operating under Jones-T-shirts, Inc. It started operation in 1992 and is one of the leading wholesale clothing companies in the U.S. Jonestshirts is your sure plug for wholesale t-shirts for printing, embroidery, and tie-dye. They carry the best fabric, cotton sweatshirts and polyester cotton crewnecks.
Jonestshirts gives their clients first-class customer service and quality products in the market today. You'll receive free shipping when your order over $89+ worth of clothing items.
Phone:
Email Address:
Hours of Operation:
Monday – Friday 9:00 am – 4:00 pm
Location:
P.O. Box 50960, Provo, UT 84605
2. Shirtspace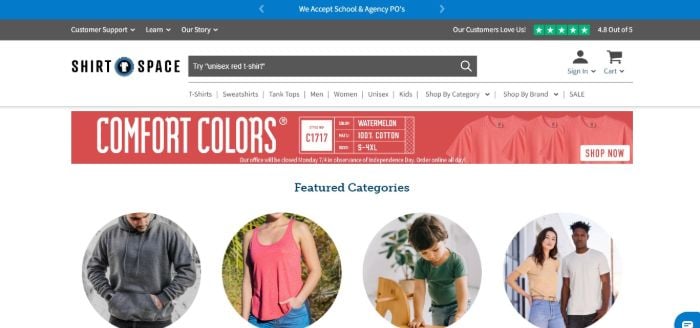 Shirtspace is headed by Jeff, who has been in the clothing business since 2004. Shirtspace is a U.S.-based company that started as a screen-printing business. In the last twenty-three years, they have grown to become a leading clothing brand. They provide crewneck sweatshirts and t-shirts for businesses and individuals who want to change their wardrobes. They partner with top brands to give consumers quality and a stylish crewneck sweatshirt.
Aside from sweatshirts, Shirtspace can get your garment dyed. They carry different textile styles like cotton polyester, ringspun cotton, French terry and ordinary cotton. Their brand collections include Gildan, Hanes, Next Level, Comfort Colors, Sport-Tek, and Jerzees. There are no order minimums. With one of their special offers, you'll get free shipping for orders over $79 with 100% U.S.-based customer service.
Phone:
Email Address:
Hours of Operation:
Monday – Friday 7:00 am – 5:00 pm
Location:
7509 S. 5th St. Ridgefield, WA 98642
3. Clothing Authority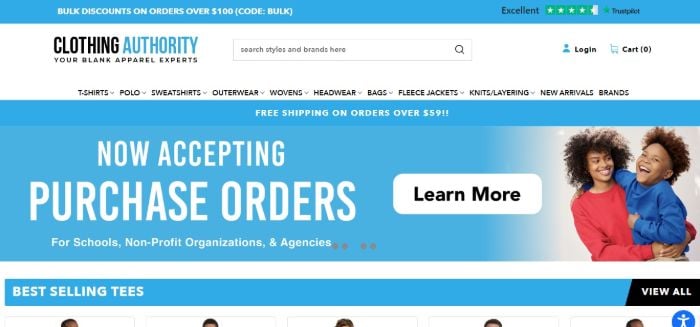 Clothing Authority is a wholesale clothing brand that helps you and your customers stay trendy. They carry blank clothing that caters to the need of men, women, and children. You can get crew neck sweatshirts at the best price at Clothing Authority. They have other clothing items like plain t-shirts, half-zip fleece jackets, woven shirts, bottoms, just hoods, bags, polos and headwear XL or XXL. You can get all these apparel at great wholesale prices at Clothing Authority site.
Clothing Authority offers bulk discounts on orders over $100. You can get over 50 popular clothing brands at Clothing Authority. Interestingly, Clothing Authority doesn't enforce minimum orders on crew neck sweatshirts and other clothing items. So, please search for your crewneck t-shirt on their website as you can buy one or a thousand.
Phone:
Email Address:
Hours of Operation:
Monday – Friday 9:00 am – 5:00 pm
Location:
Clothing Authority PO Box 841, Horsham, PA 19044
4. Bulkthreads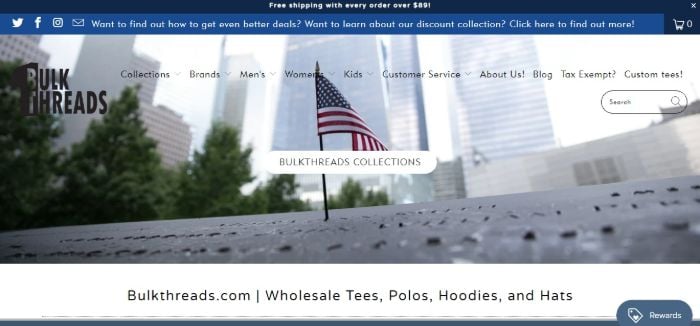 Bulkthreads is a wholesale apparel provider located in different U.S cities. They are your one-stop wholesale shirt company. They partner with manufacturers like Fruit of the Loom, Hanes and District to offer the best prices on shirts, and their prices are one of the best you can get in the market.
Bulkthreads collections cover wholesale fleece crew tees, polos, hoodies, and hats for kids, men and women. You will get popular brands at bulk threads: Jerzees, American Apparel, Comfort Colors, Fruit of Loom, and many more. Also, they can customize your crewneck sweatshirt with your brand name, business logo, or favorite quotes. Their products qualify for automatic 15% discounts if you reach a certain threshold, which is one of their special offers.
Phone:
Email Address:
Hours of Operation:
Monday – Friday 9:00 am – 5:00 pm
Location:
62 Newbury Lane, Oldbury, B69 1 HF P.O. Box 486, Orem, Utah, 84059
5. ShirtMax.com.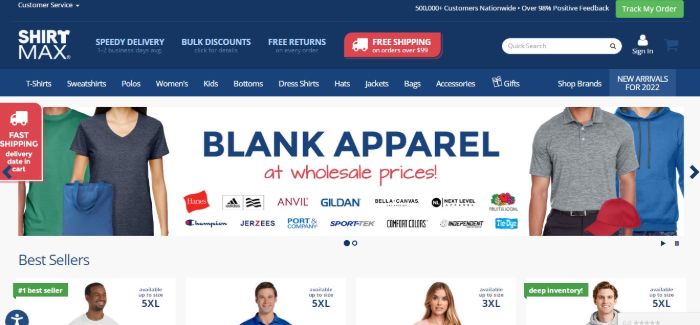 Shirtmax is your online source for wholesale blank crewneck sweatshirts. Shirtmax is a leading clothing platform that offers the best-discounted prices for consumers. They have a track record of ensuring you buy any quantity of warm crewneck sweatshirts and other clothing items, notwithstanding your budget.
Shirtmax carries cotton and other polyester sweatshirts with UV protection. Their products cover all forms of clothing items and accessories for all gender and kids. Shirtmax's free shipping covers volume discounts for orders above $99. You'll get a crew neck sweatshirt from any brand, including American Apparel, Bella+canvas, Sport Tek, Comfort Colors, Flexfit, and Fruit of Loom sweatshirts.
Email Address:
Hours of Operation:
Monday – Friday 9:00 am – 5:00 pm
Location:
P O Box 675687, Marietta, GA 30006
6. GotApparel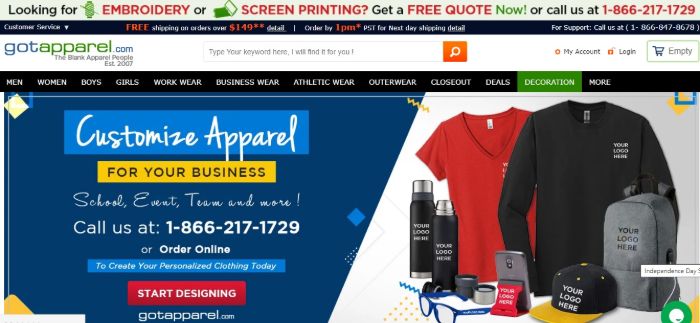 Got Apparel began operation in 2007 as a small clothing line brand. Today, they have become one of the biggest online clothing wholesale stores to get crewneck sweatshirts and other apparel. They stock different kinds of clothing, from casual, performance, formal, and athletic. These collections cover kids, women and men's apparel. They have stylish half zips, ribbed collars and rib cuffs sweatshirts in S, L, M, XL and XXL.
So they have warm sweatshirts, sleeves, and other cotton-polyester garments in any style of your choice. Got Apparel is a US-based wholesaler that focuses on beating the imagination of its customers. The entire process of your shopping on their site is hassle-free. Just contact their customer service to get the breakdown.
Phone:
Email Address:
Hours of Operation:
Monday – Friday 7:00 am – 5:00 pm
Location:
14938 Shoemaker Ave, Santa Fe Springs, CA 90670, US
7. Apparel.com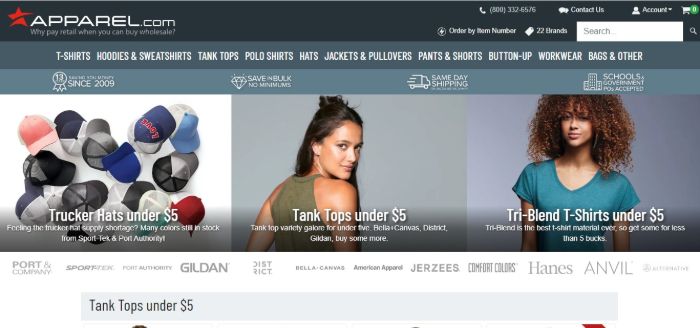 Apparel.com is a great wholesale company that allows businesses to get apparel at the best prices. With Apparel.com, you get access to top brands in the clothing industry like Bella+canvas, Sport-Tek, Gildan sweatshirts, Fruit of the Loom sweatshirts, America apparel and more products from other top brands. As an individual buyer, you can decorate your wardrobe with different styles of high-quality crewneck sweatshirts.
There is no minimum order, and you'll get different sizes from X.S. to XL. The blank crewneck t-shirts and sweatshirts serve as a canvas for expressing your views and favorite quotes. You can contact them with the details below to get additional information.
Phone:
Hours of Operation:
Monday – Friday 6:00 am – 3:00 pm
Location:
1780 Forrest Way Carson City, NV 89706
How do you start an online crewneck sweatshirt business?
Crewneck sweatshirt is a niche in the t-shirt business, and is a smart way of making money online. So it would be best to consider the following before starting an online crewneck sweatshirt business.
Craft your business plan.
Research your target market and competitors.
Register your business and get the necessary permit, depending on your country.
Create your crewneck sweatshirt printable designs and logo.
Source for crewnecks and sweatshirt manufacturers with attention to the quality of the fabric.
Search for the best products and printing options that will suit your brand.
Determine the best sales and distribution method to meet your business goals.
Create a responsive website for your sweatshirt business, and establish an online presence using any of the social media platforms of your choice.
Create a tech-pack for crewneck sweatshirt production.
Market your crewneck sweatshirt and manage your finances.
FAQs about Wholesale Crewneck Sweatshirt
How to print my logo on clothing?
Your logo makes your crew neck sweatshirts stand out from the rest, which is usually the first thing customers see. The different ways to put a logo on your clothes are Screen printing, Block printing, Transfer printing, Embroidered logo, Roller printing engraving, Pigment printing, and Digital Ink-Jet printing. You can use any of these printing methods depending on your budget and what your brand represents. 
What does it cost to open an online clothing store?
Starting an online clothing store is far cheaper than a traditional store setting. You can begin online clothing with $2000 or less, depending on the medium you choose for your business.
Is insurance needed for an online clothing business?
Yes. Any online store needs a little insurance coverage. The insurance coverage needed for your online clothing business is cybercrime liability, business personal property insurance, business liability insurance (general liability) and workers compensation protection insurance. 
Is Shopify a good place to sell?
Yes, Shopify is a good place to sell, and it's one of the best dropshipping platforms for T-shirt online business.
What's Next?
The clothing industry is quite competitive. Selecting the right crewneck sweatshirt wholesaler determines the success of your fashion business. Whether making blank apparel or private label apparel production, keep the right attitude. We advise considering each wholesaler's shipping and turnaround time before doing business with them. We hope this guide directs you in choosing the best crewneck sweatshirt supplier.
If you are still having difficulty with right wholesaler on this list, you can contact us. We'll protect your interests and provide you with the best service.
Do you want a successful import business?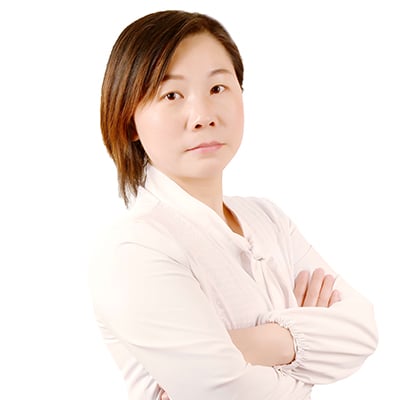 Hey, I'm Sharline, co-founder of LeelineSourcing. We've helped 2000+ customers import from China.
Do you want a better price on product or shipping?
We are sorry that this post was not useful for you!
Let us improve this post!
Tell us how we can improve this post?