Los Angeles Swimwear Wholesaler
Leeline Sourcing is the right partner for you to find the best wholesale swimwear in Los Angeles! We can offer competitive prices, fast delivery, and high-quality products. Enjoy a wide variety of styles of swimwear, all at unbeatable prices which means a huge profit margin for your swimwear business!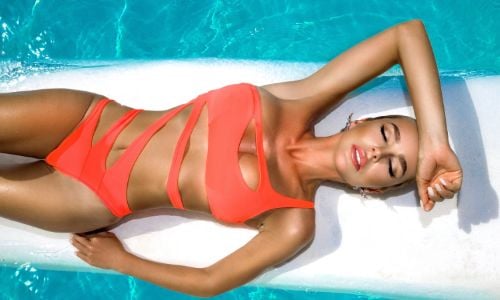 No Risk Free Sourcing No Hidden Fee
You can get Free detailed product quote before order
Wholesale Best Los Angeles Swimwear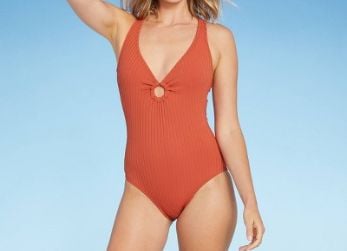 Wholesale Women's Swimwear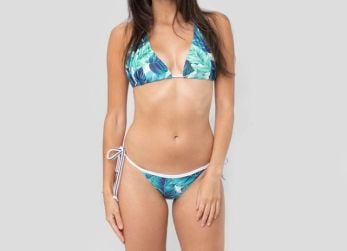 Wholesale Bikini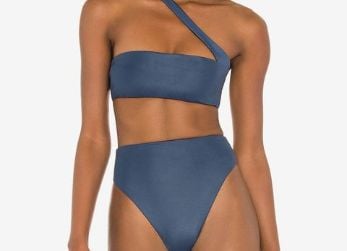 Wholesale Designer Swimwear
---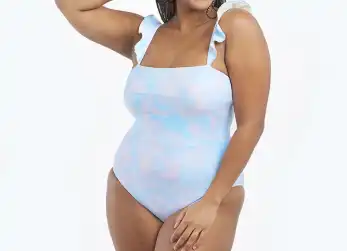 Wholesale Plus Size Swimwear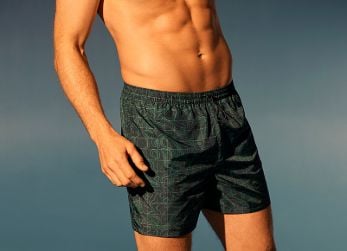 Wholesale Men's Swimwear
Wholesale Kids Swimwear
---
Our Los Angeles Swimwear Manufacturing Services Include: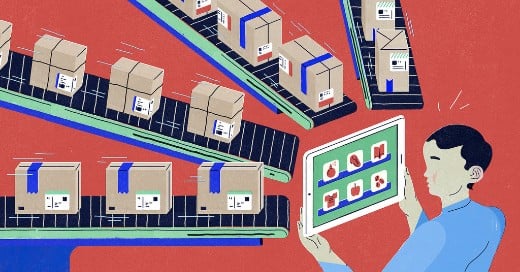 Sourcing Swimwear Suppliers
Leelinesourcing's swimwear manufacturers' partners offer a wide variety of swimwear, from bikinis to one-piece suits. You will have many options for top China swimwear manufacturers with international standards. Your swimwear collections will be durable and made with quality materials to ensure they last for many years.
Swimwear Quality Control
Leelinesourcing has inspectors specializing in swimwear collections. We will check your swimwear before it leaves the factory to ensure that it meets international standards of swimwear. You can reduce additional expenses for your team processing complaints and returns.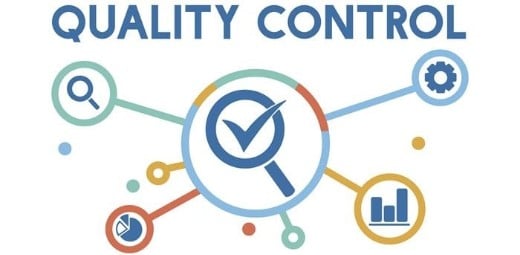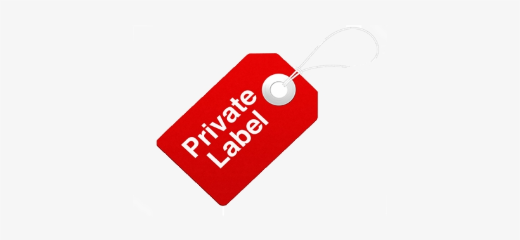 Private Label & White Label Swimwear
Leeline Sourcing offers professional marketing, custom swimwear labels, and high-quality fashion photography to create your private label swimwear for you. With our specialist fashion photography and professional marketing team, we will make sure your new swimwear line gets high rankings on Google and looks great on your online store.
Dropshipping and Fulfillment
Leeline Sourcing will manage your swimwear inventory and ensure that your products are shipped as soon as possible to your end customers. You can also take advantage of our fulfillment service, which will help you with order fulfillment, customer service, and more.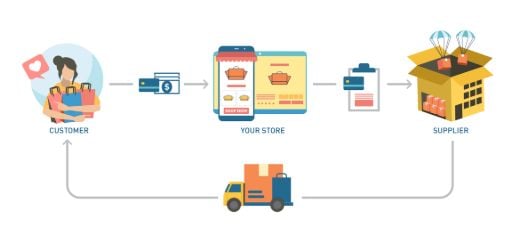 ---
Source Your Los Angeles Swimwear and Make Big Money
We offer the best wholesale price and high quality swimwear to help you boost your business.
---
Top 7 Wholesale Swimwear In Los Angeles
Most LA California residents want to look their best in a swimsuit when summer hits. Swimwear could be a business opportunity for you, so why not go and find wholesale swimwear in Los Angeles instead?
Finding a reliable supplier for swimwear can be difficult. How do you know which wholesaler is the best with so many options? Leeline has decades of experience supporting retail and wholesale clothing, including swimwear. We have researched ten wholesalers of swimwear in Los Angeles. They have a wide selection of styles, sizes, and colors. We are sure you will find something you like for your swimwear business.
Check out for details about which wholesaler best match your needs.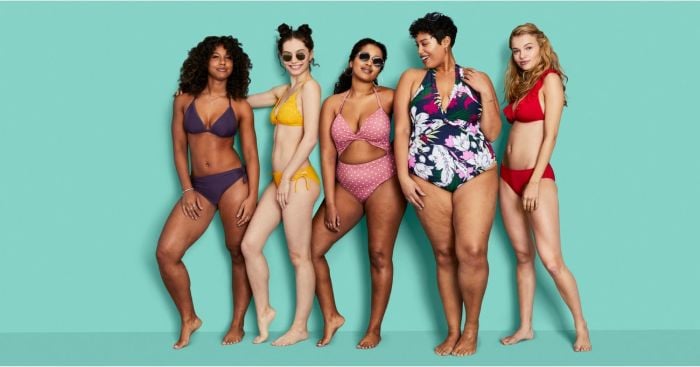 1. For ENVY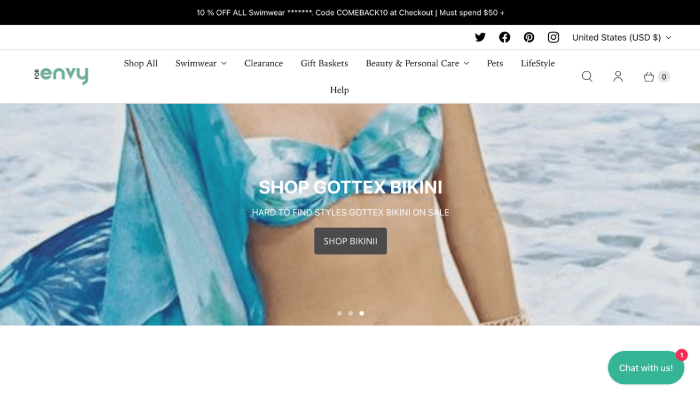 At ForENVY, they believe that you can have the best of both worlds regarding fabulous fashion: high style and low prices.
They carry several California designer collections each season and proudly feature Gottex Swimwear, one of the most storied names in swimsuit history. It has been revered for decades in star-studded Hollywood on movie screens in famous poolside scenes.
You can be the first to get new and discontinued iconic styles from iconic Gotte x one-piece swim suits.
Phone:
Email Address:
Hours of Operation:
Tue-Fri 10:00 AM–5:00 PM
Sat-Mon Closed
Location:
210 E Olympic Blvd showroom 217, LA, 90015 CA, United States
2. Marina West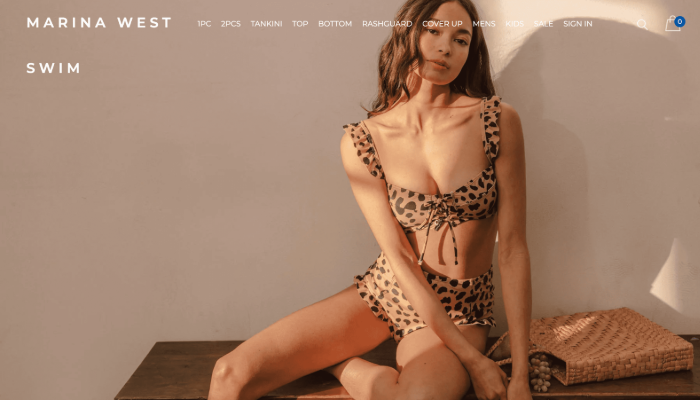 Marina West Swim was co-founded in 1995 by designer Liz Park and her husband, Kevin Park. Spanning the broad international market, Marina West is stocked in numerous department stores, boutiques worldwide, and online retailers.
Their swimsuits are designed in the heart of the Fashion District in Los Angeles, California, where we find most of their inspirations. As their business grows, they are dedicated to bringing diverse and creative girls' bikini styles to their lovely customers.
Phone:
Email Address:
Hours of Operation:
Mon-Fri 9:00 AM–5:00 PM
Sat-Sun Closed
Location:
810 E Pico Blvd SUITE#123, LA, 90021 CA, United States
3. Stylish Swimwear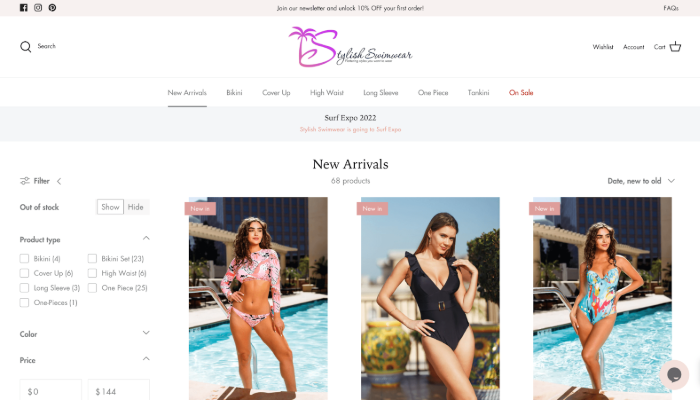 Stylish swimwear Inc. is located in the heart of the Los Angles Wholesale Fashion District and offers ladies' swimwear's latest and most fashion-forward girls' bikini styles.
Their products are made from quality fabrics with the most competitive prices. Customers have seven days to return the merchandise starting from the day customer receive the merchandise. For a full refund, swimwear must be in its original condition and unworn with all the original packaging and labels.
They are not responsible for any shipping or other cost due to returns. Their swimwear store provides swimsuit season, bikini tops, cover-ups, and itty bitty bikinis.
Phone:
Email Address:
Hours of Operation:
Mon-Fri 8:30 AM–5:30 PM
Sat 8:00 AM–12:00 PM
Sun Closed
Location:
726 E 12th St Unit 116, Los Angeles CA 90021, United States
4. Bromelia Swimwear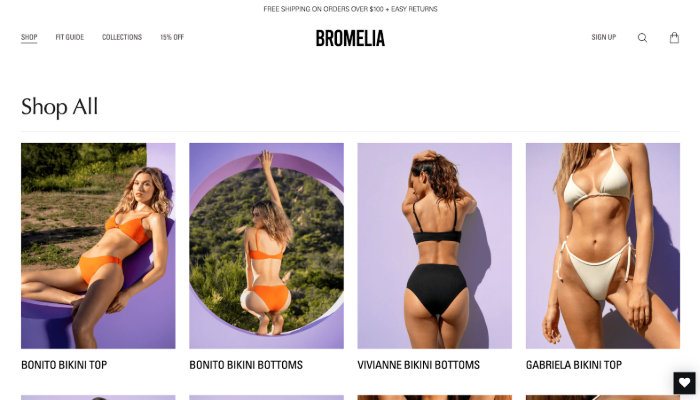 Since 2020, Bromelia's production is now 100% manufactured in Los Angeles, California. The House of Bromelia originally began in South America in 2018 as a brand that championed diverse partners through fair-waged design.
From thread to coloring, their process blends sustainable practices and soul. For our specialized fabric team, production is more than a respectful wage, but their piece of art. Their fabric is milled in São Paulo, Brasil, where every person that touches our fabric has been refining their expertise for decades.
Phone:
Email Address:
Hours of Operation:
Location:
1204 Abbot Kinney Blvd, Venice, Los Angeles CA 90291, United States
5. House of Pink Lemonaid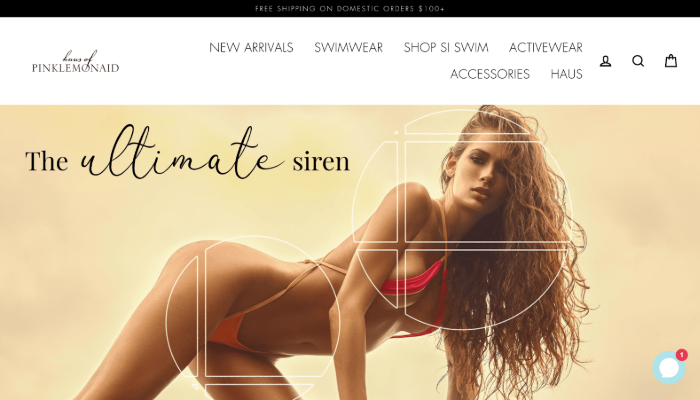 Brand's Haus of Pink Lemonaid was founded in 2013 by designer Andru Wallace in Los Angeles, California. The Haus infuses confidence, power, adventure, fun, and the feeling of sexy women into every single one of its clients.
Andru is dedicated to continuing to serve every body type and the swimsuit industry through pushing boundaries, innovative concepts, and listening to what people desire for themselves when they wear a suit. Haus is in the works towards a Brick&Morter in LA, philanthropy that serves to educate future generations of designers that are unfounded and unsupported.
Phone:
Email Address:
Location:
117 W 9th St # 1019, Los Angeles, CA 90015, United States
6. Coast by Coast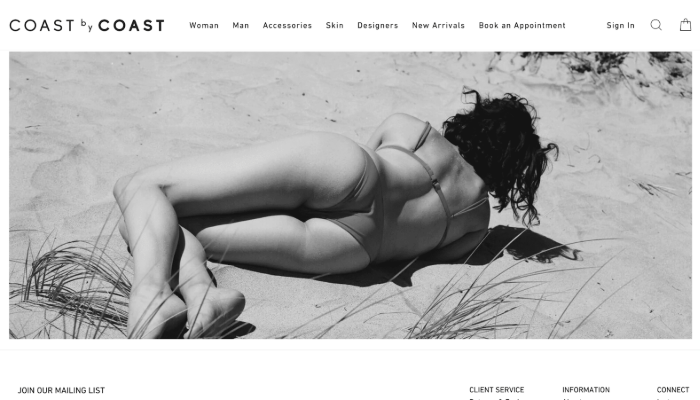 COAST by COAST is a multi-brand swim lifestyle boutique born in Brooklyn out of a 1972 VW bus. The brand has opened its first non-mobile shop at Platform in Culver City, and now, it's a new home at ROW DTLA.
All orders placed Monday through Friday before 3 PM PST will be processed the same day & shipped within 1-2 business days (1 business day for Express orders). All domestic orders are shipped using USPS, UPS, or FedEx. They offer free shipping on all domestic Ground orders over $250.
Phone:
Email Address:
Hours of Operation:
Location:
767 S Alameda St #168, Los Angeles, CA 90021, United States
7. Malia Mills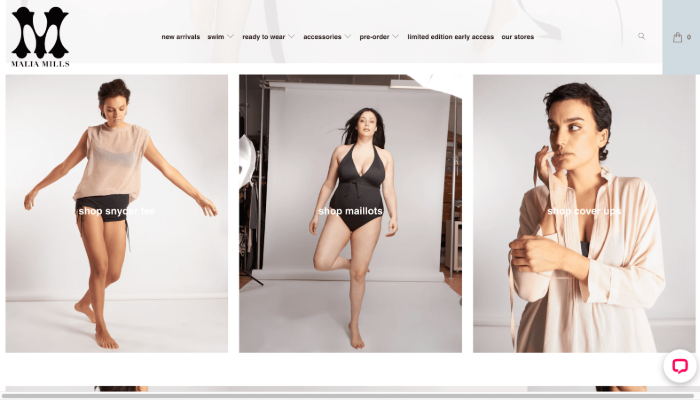 In new summer staple 1993, malia mills started producing swimwear out of her apartment in New York City. The company has expanded its signature swimwear collection to include ready-to-wear and accessories sold in 4 company-owned brick-and-mortar stores across us, pop-up shops, online, and select specialty stores.
In 2005, the company won a first-place award for business success, entrepreneurial success, and contribution to success.
Classic silhouettes and clean lines define their feminine designs, and the new collection uses sustainable fabrics.
Phone:
Email Address:
Hours of Operation:
Mon-Fri 11:00 AM–6:00 PM
Sun 11:00 AM–5:00 PM
Location:
225 26th St, Santa Monica, CA 90402, United States
How do you start your own swimwear business in Los Angeles?
Steps for starting a swimwear business in Los Angeles:
Step1: You need swimwear products.
And while swimwear is your primary focus, you need to consider the fit of your swimwear and the quality of the materials. Ensure that you have a strong brand and distribution strategy in place before you start selling.
Step2: Start to sell.
You can start with online sales through platforms like Amazon, eBay, Instagram, or Facebook. You can also work as a swimwear wholesaler and partner with clothing store retailers to reach customers.
Step3: You need to set up a website.
Online presence is crucial because it allows you to establish an online presence and build a brand. Swimmers who are looking for swimwear all over the world will be able to locate your store by searching for your business name or by typing in the URL of your site.
A website helps you inform a detailed profile about yourself and your business. This information will help potential customers get to know you better and make purchasing decisions accordingly.
A good way to start building your brand is by creating original content. You can post photos, blog posts, and press releases on your website to tell the story of what makes you unique and why people should buy your swimwear style collection.
FAQs about Wholesale Swimwear in Los Angeles
How much is the cost to manufacture a swimsuit?
The cost of a swimsuit depends on the materials used, the manufacturing process, and the quantity produced. The more expensive the materials used, the more expensive the swim suit. The more steps involved in the production, the greater the cost to produce a swim suit. The larger the quantity produced, the lower the manufacturing cost per unit will be.
A basic bikini does not require much fabric so it can be manufactured for less than $20.
What is the best fabric for swimsuits?
Types of fabrics used for swimsuits include synthetic, lycra, spandex, or cotton materials. Synthetic fabrics are ideal for hot weather climates. Cotton swim suits are also popular because they offer good coverage but allow breathability.
How can you promote your swimsuit?
The best way to promote your swimsuit is to create exciting and engaging content that will capture the attention of your target market. You can also use social media platforms like Instagram and Twitter to share photos or videos of your swimsuits collection. Additionally, you can launch a contest or giveaway to drive more traffic to your website.
What's Next
By following the info and the tips we have shared in this blog, you can start and succeed in selling your swimwear, bikinis, and lingerie line in Los Angeles. With a large population and keen interest in fashion, there is a great potential for success if you market your swimwear line correctly.
We can get the price directly from your potential China swimwear factories, and it's no hidden fee. So, contact Leeline Sourcing now, our expert team will help you!
Do you want a successful import business?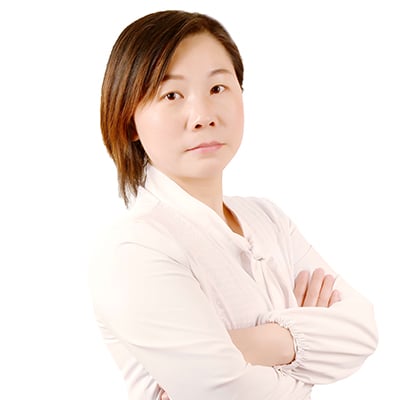 Hey, I'm Sharline, co-founder of LeelineSourcing. We've helped 2000+ customers import from China.
Do you want a better price on product or shipping?
We are sorry that this post was not useful for you!
Let us improve this post!
Tell us how we can improve this post?