Wix Vs Shopify
Leelinesourcing handles all of your online store's sourcing with skilled staff. Get supply chain optimization on both Wix & Shopify. We have thousands of suppliers for Dropshipping & private labeling.
Receive excellent sourcing handling service with fulfillment management. Your customer has a pleasant shopping experience!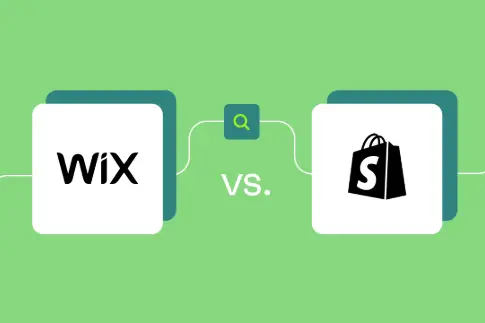 No Risk Free Sourcing No Hidden Fee
You can get Free detailed product quote before order
---
Our Dropshipping Services Include: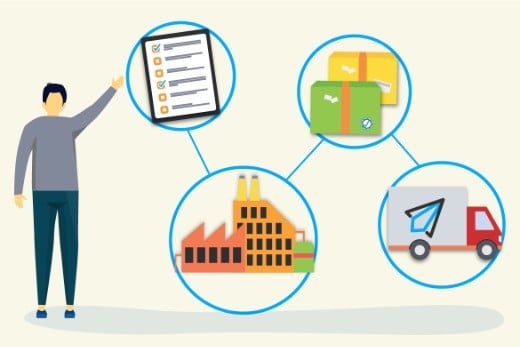 Sourcing Product Suppliers
Direct and cheap sourcing of customized products from manufacturers. Our dropshipping suppliers have better rates and good shipping timelines.
We inspect every supplier's details before adding them to our network. Interact with verified suppliers with no quality issues.
Product Quality Control
Our staff inspects every feature of technical products only to deliver good-quality goods. Detailed production inspection helps you to check manufacturers at the right time.
Avoid bad reviews and reputation damage with the double inspection.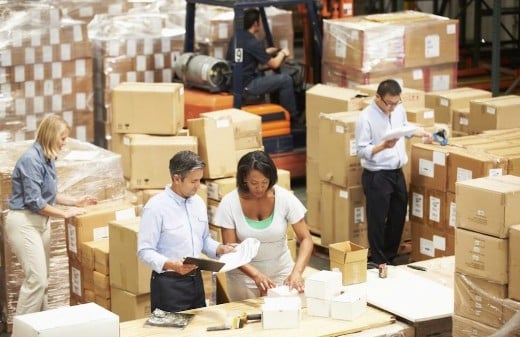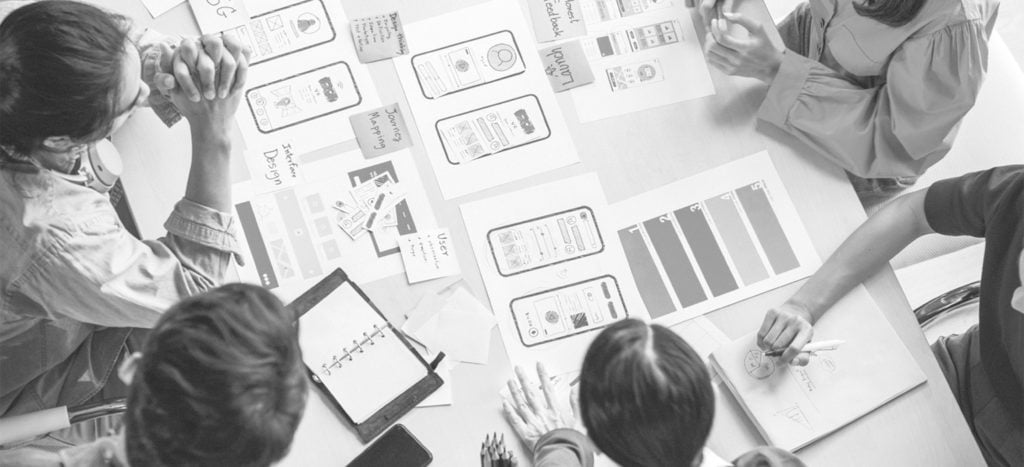 Branded Dropshipping
Build your long-term brand's Identity with our branding & inspection. We also have branded product suppliers with competitive rates to save you time.
Scale your dropshipping store with the existing loyal branded audience.
Private Label & White Label Products
Get a Variety of colors & design patterns while customizing products for private labeling. Connect with your customer on the product level and establish strong relationships.
Get high-converting product images from professional photographers.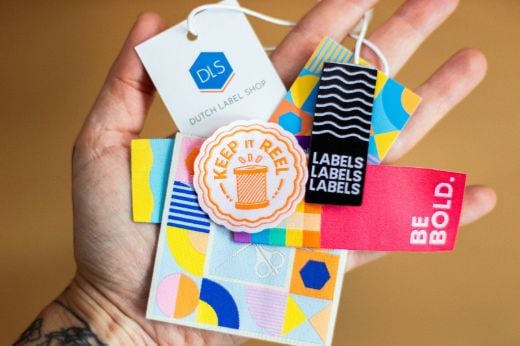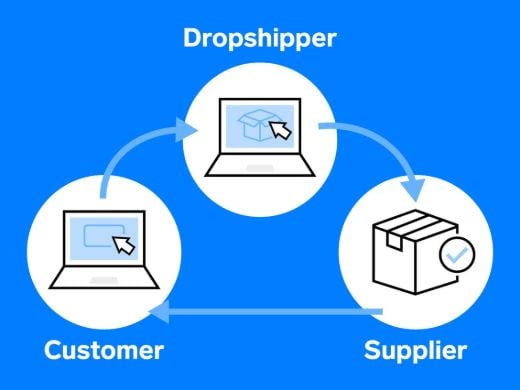 Dropshipping Fulfillment
Your customers receive products with prompt shipping. We pick products from suppliers and ship them to your customers after processing.
You decide your own branding & packaging according to your budget.
Why Choose Us?
Experienced Staff
Our staff has been handling Chinese product sourcing for 10+ years. Receive fast processing and optimized shipment from many suppliers. We inspect every item twice to filter out damaged products.
Competitive Rates
Access to our local suppliers' network for better rates. You get quotes, and it is easy to negotiate to Save money with wholesale prices.
Winning Products Catalog
Thousands of hot-winning products. Better prices than Aliexpress and other marketplaces for better profit margins. Boost your dropshipping business with reliable suppliers.
Hear it from fellow Dropshipper
Their services are top-notch and always above and beyond to ensure my satisfaction. I'm very happy with their cooperative and experienced team. No doubt their guidance saved me from a lot of mess. I recommend working with Leelinesourcing for every importer.
– Mike, USA
---
Source Your Products and Start Dropshipping
We offer the best price and dropshipping services to help you improve your dropshipping business. View More Products to Dropship
Wix Vs Shopify: Which Is Best For Online Store Business?
Wix and Shopify are two ecommerce website builders that compete against each other. Before choosing one of them, it is essential to compare Wix vs Shopify in depth. Wix is a fantastic tool for regular websites, while Shopify is best for building an online store.
We have solved people's problems with our ten years of experience in the eCommerce industry. We guide you on which solution will be best for your ecommerce site.
Let's get started and see the significant differences and similarities between Wix and Shopify.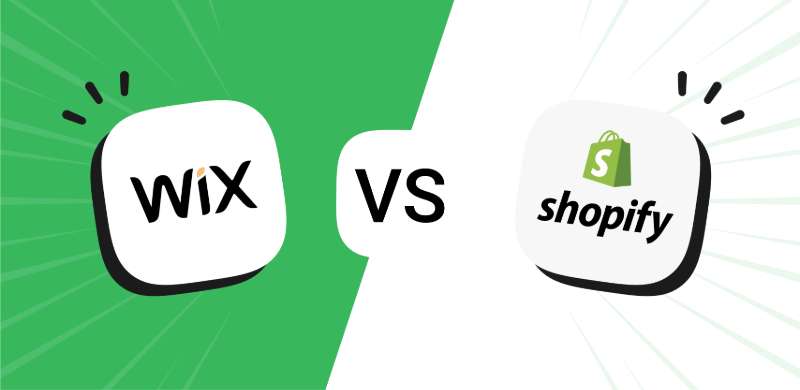 Wix vs Shopify: Introduction
What is Wix?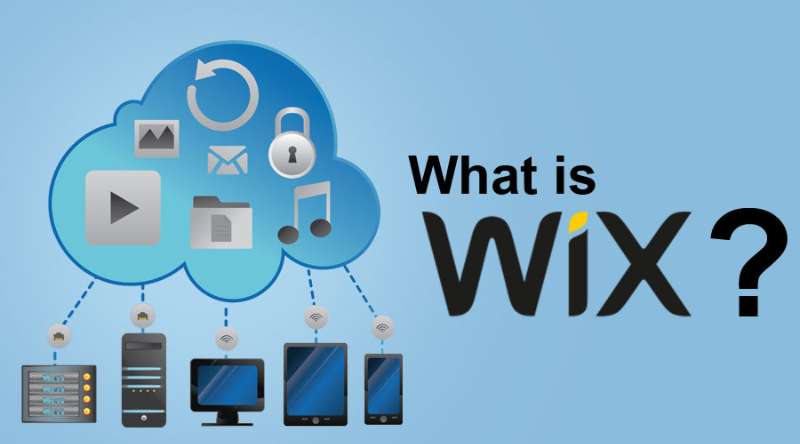 Wix is one of the best ecommerce storefront builders. It has more than 830,025 live websites. In 2020, Wix officially released its new name, Wix eCommerce. It supports businesses and merchants of any size, online brands, and retailers globally.
It offers incredible features from shopping to payments and management tools to themes and plugins. It ensures an excellent experience for customers and owners. You can build your Wix website in 10 minutes. All you need is to fulfill the requirements of the website.
What is Shopify?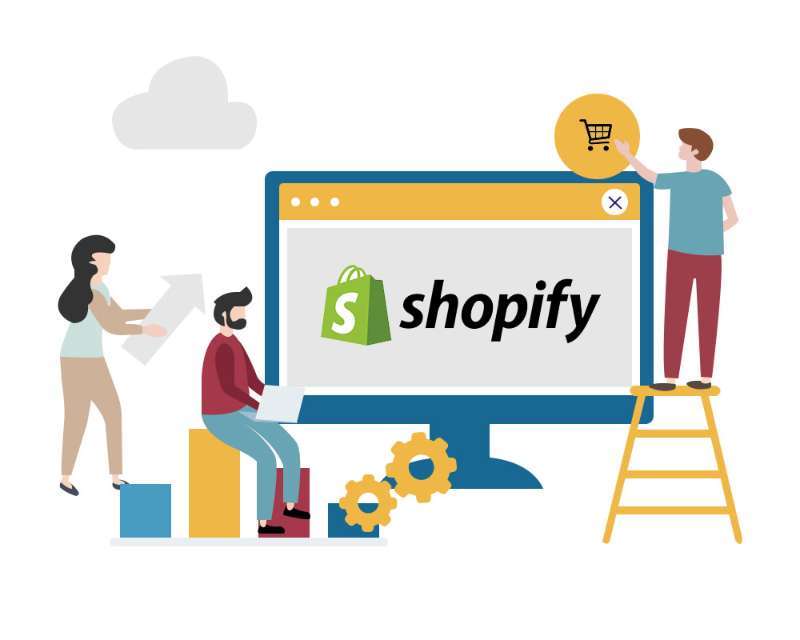 Shopify assists people in establishing online stores without any difficulty. It is a SaaS eCommerce solution. Shopify is the most popular and best shopping cart solution. Currently, Shopify has more than 1.7 Million online stores globally.
Whether you have a large-scale or small-scale business, Shopify is always the best option. It offers many in-built features which provide an amazing experience to users. Shopify payments gateway is easy to use.
Wix vs Shopify: Differences in Comparison
Pricing & Cost
The Wix vs Shopify comparison will be useless if we do not compare their pricing and the cost. Listed below are the factors that helped me in making an informed decision. Giving you a clear understanding of which one offers a better option for your business.
Wix Pricing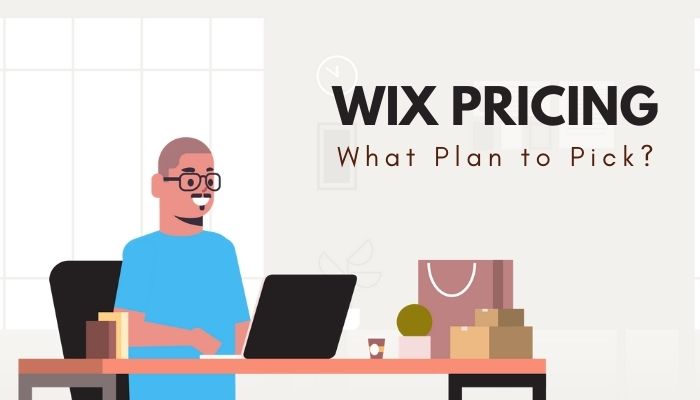 Wix eCommerce platform offers three pricing plans. The plans range from $17 to $35.
Business Basic Plan
The subscription fee for the basic program is $17 for one month. It is best for merchants new to the online world and need a set of features to sell online. The plan includes sales analytics, google analytics, reports, and unlimited bandwidth with a free domain for one year.
Business Unlimited Plan
The subscription fee of the plan is $25 for one month. In this program, users can also enjoy the features of the basic plan. Still, it also provides more storage, a professional logo, and other eCommerce platform features, including that you will also get dropshipping, different currencies, and tax calculators.
Business VIP Plan
The subscription fee of this plan is $35 for one month. It includes all the features included in the Business Unlimited plan. It also provides priority support to users. If Wix users want to ask any question from support, then your answers will appear at the front of the line. You will get a response to your phone call as soon as possible.
The amazing feature of the plan is it provides you with reports. The reports and analysis will assist you in getting valuable insights. The insights will help you to make data-driven decisions for your online Business.
Shopify Pricing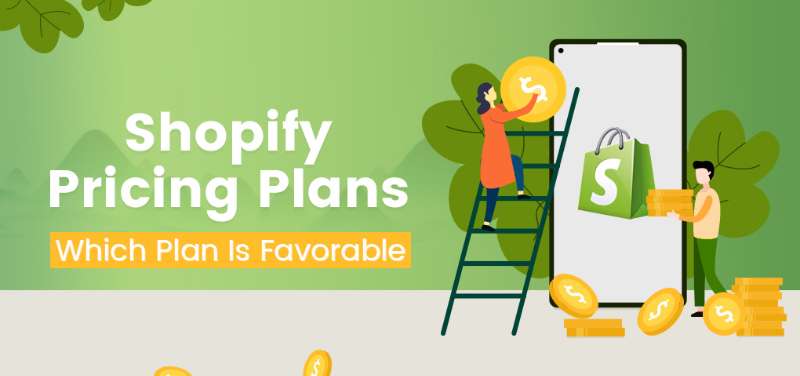 Compared to Wix, Shopify's pricing plans are much more expensive.
1. Basic Shopify Pricing Plan
The subscription fee of the basic Shopify plan is $29 for one month. This plan will give you all the basic features for your eCommerce business. Like Wix, this plan is best for merchants who have just started their businesses.
2. Shopify
The subscription fee of this plan is $79 for one month. The plan offers you all the features that will help you to grow your Business. It also provides you with exceptional sales reports and global-level selling support.
3. Advanced Shopify
The subscription fee of the plan is $299 for one month. If you buy this plan, you will get all the advanced features. This plan is ideal for medium to large-scale businesses that want to grow fast.
Looking for the Best China Sourcing Agent?
Leeline Sourcing helps you find factories, get competitive prices, follow up production, ensure quality and deliver products to the door.
Interface/Ease of Use
There is no doubt that people want user-friendly websites. The ease of use and interface are features that one cannot overlook. Now let's check Wix vs Shopify – which will be best for you?
Wix: Ease of Use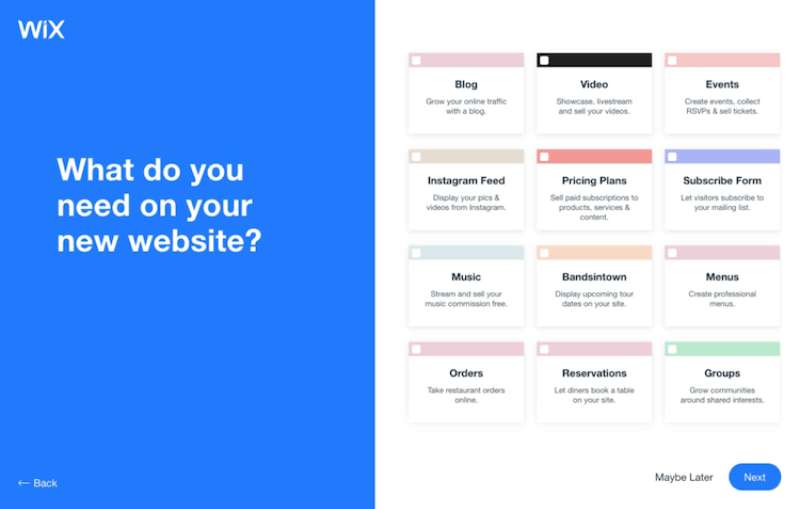 After setting up the online store, it is time to build a thriving Wix store without stress. Wix platform offers drag and drops feature to its users. It allows the merchants to manage their products and content on the front-end interface.
If the merchant clicks on a feature such as a title, logo, or image, he can drag them anywhere with their ease. It is effortless to use whether the user has the technical knowledge. Wix also offers AI (Artificial Intelligence) features, known as Wix ADI and Wix Editor. It assists the users in creating their online stores.
Shopify: Ease of Use/Interface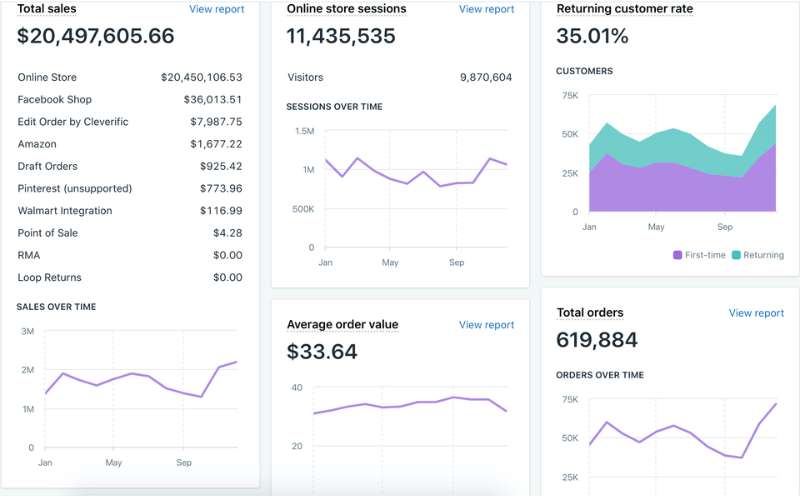 The editing and dashboard system is separate in Shopify. Users must move back and forth to check the back end and preview. It will allow them to check the results and front-end interface.
The separate systems will take you more time to set up your website or store. There are ready-made templates also available on Shopify. You can create and optimize the storefront as you want. After that, you can manage and add products and can start selling. The templates genuinely make a difference in selling products in the long run.
Templates & Themes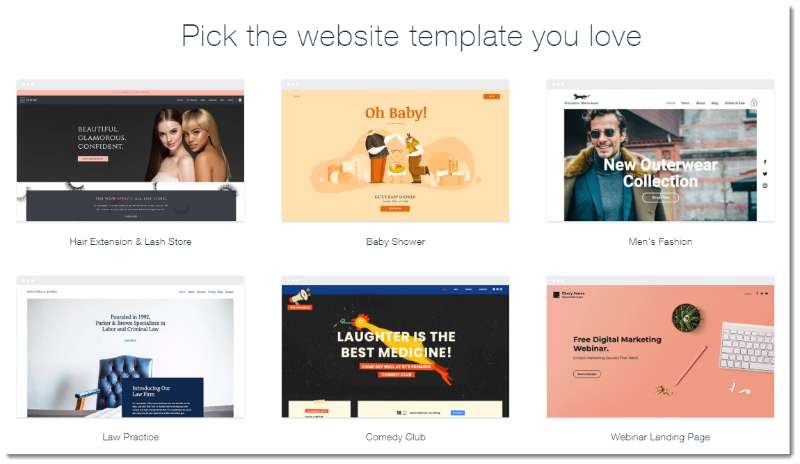 It is crystal clear that the eye-catching front of the store will capture the attention of customers and will boost sales and generate revenue. Both Wix and Shopify provide different beautifully customized designs per owners' needs. Let's compare the themes and templates of Wix vs Shopify.
Wix: Templates and Themes
Wix provides more than 800 free templates that are eye-catching and beautifully designed. You can choose any of the templates of your choice. The templates help in generating more sales.
If you don't want to design your template or do not have time, then you can use Wix's built-in design tools, which will assist you in setting up your store quickly. The tools are Wix ADI, Editor, and Wix Editor X.
One of the demerits of Wix is that it offers only limited editing, and templates are not changeable. If you pick one template, you cannot change it until the end. Sometimes, it can be annoying as well.
Shopify: Templates and Themes
Wix offers free templates, but on the other hand, the Shopify store charges for the templates.18 Shopify designs are free, and for 82 themes, users have to pay some amount. The price range of the templates is from $140 to $180.
The themes are expensive, but they are cost-effective. Shopify also allows you to modify the templates as per your choice. If you want to add new design elements, you can use Shopify Liquid. It is an effective method to make changes in the codes and themes. That way, you can have different designs and themes for the front of your store.
eCommerce Features
One thing that you may not want to miss is the comparison of Wix vs Shopify eCommerce features. Let's look at some of the amazing features of Wix and Shopify.
Inventory Management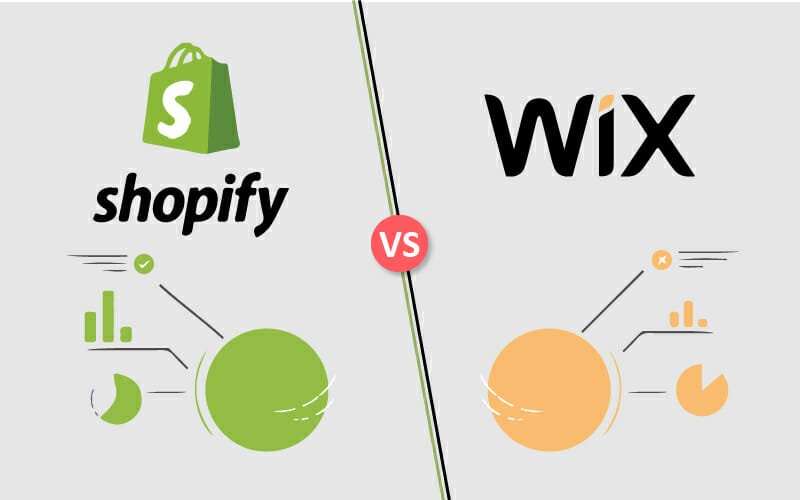 Wix: Inventory management
Wix provides open APIs in your store so you can connect your preferred inventory methods. After connection, everything in your store will run smoothly and constantly. Wix offers two methods for managing the inventory.
Tracking Inventory: You can track how many products you have in stock. The number of products in inventory will change when someone buys the product.
In Stock or Out of Stock: You can manually categorize the products with in-stock or out-of-stock status.
Shopify: Inventory Management
Like Wix, you can track the history of the product automatically. It will give complete insights into your Business. Shopify allows you to track your stock amount and report the year-end inventory, user permissions, automated purchase orders, and stock alerts. Shopify also offers different inventory apps and setup guidance to merchants. With the help of apps, they can handle tasks easier.
Reports and Analysis
Wix Analysis
Wix provides its users the to manage their business insights and reports. It includes the website traffic, revenue, conversion rate, customer shopping behavior, and breakdowns. Merchants can choose how they want to see the data and customize the reports. You can check the Wix App store to see how third-party apps can fulfill your needs.
Shopify Analysis
Shopify offers a lot of analysis features to its users. They can have upgraded features if they subscribe to the higher Shopify plans. Shopify analytics help the merchants to review the recent activities in the store. It gives clear insights and analyzes the transactions of the store.
Payment Methods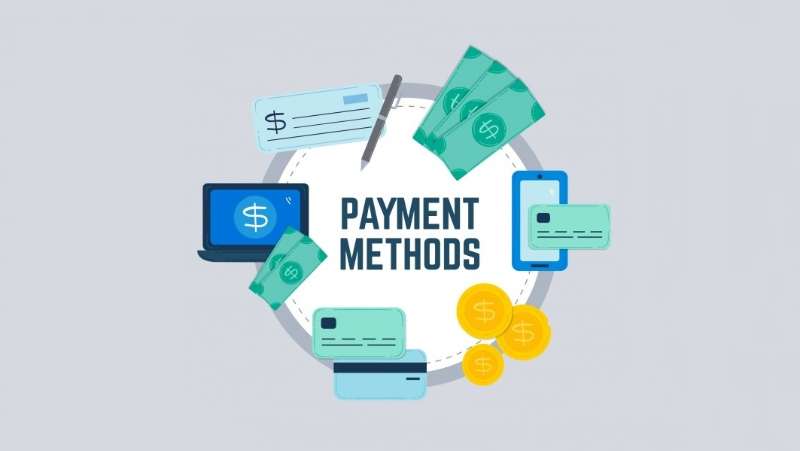 Wix Payments Gateway
Wix supports all traditional payment methods. The methods include PayPal, Square, and Stripe. Wix also offers the feature of "Buy now and pay later " to its users. With the Wix payment method, you will get:
Secure online transactions
Accept credit and debit cards
Easy and free to use
No third-party payment transaction fees
24/7 customer support
Shopify Payments Gateway
Shopify payments gateway helps merchants forget the transaction fees. But Shopify charges credit card rates. For example, Shopify will charge $2.9 plus 30 cents per transaction fee if you use the Basic plan. You will have to pay fewer fees if you buy higher plans. Merchants must pay $2.6 plus 30 cents if they have a Shopify plan and $2.4 plus 30 cents if they have an advanced plan.
Looking to find a reliable Chinese supplier?
As the best China sourcing agent, we help you find factories, get competitive prices, follow up production, ensure quality and deliver products to the door.
Apps & Plugins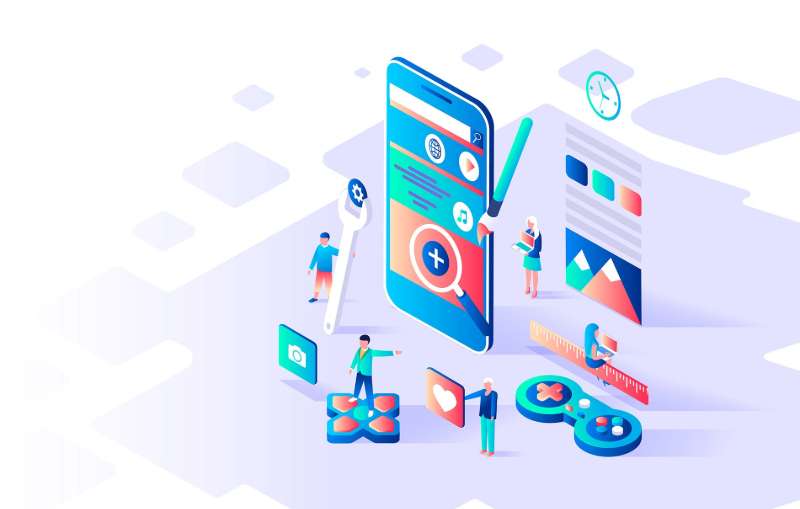 If you integrate the apps into your online ecommerce business, then it will strengthen the Business. Apps also increase the performance of the online store. Wix and Shopify both offer different apps to their users. Some apps are free, while some users have to pay some amount. The apps support the eCommerce business in all regions globally. Let's check the difference between Wix and Shopify Apps and Plugins.
Wix eCommerce: Apps and Plugins
Wix store offers more than 200 apps and plugins to its users. All of the apps are divided into six main categories. Services and events, selling online, marketing, media and content, communication, and design elements.
Wix provides plenty of free apps, and merchants can use any of them. There are some paid apps as well. The paid apps are very affordable. The price ranges from $5 to $30.
Wix also offers paid plugins that add functionality to the store, such as image animations, chatbots, or event bookings.
Shopify App store and Plugins
The App Store of Shopify offers many amazing features which help to grow the Business on a large scale. Shopify has more than 5000 apps. It includes third-party apps as well. Merchants can use any of the apps from the Shopify store. The apps include file uploading applications, selling online, and many more.
The Shopify app store is categorized into 12 categories and nine collections. The types and divisions help the users find the app of their interest. All apps are available if you want to make a dropshipping, add a wishlist, or add product reviews. You can say that it is just the beginning of the amazing apps you have not discovered or heard about yet.
Shopify also offers more than 4000 plugins in the app store, and more than 1500 plugins are free to use.
SEO Setting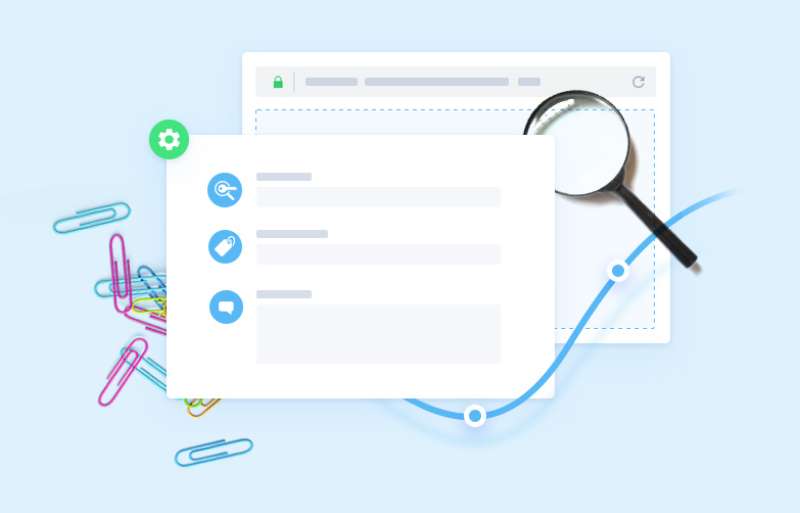 Wix ecommerce platform SEO
SEO means search engine optimization. Wix provides many SEO settings to every Wix site. Wix adjusts the SEO features from time to time. The platform aims to provide the best optimization of the website.
All of the Wix websites have a solid infrastructure. It ensures the requirements of search engines such as Google, Reddit, and many others. It gives you strong basic values to help you compete in the organic search.
Wix also offers flexibility and freedom to its users. Merchants can customize and edit the meta tags, structural data, URL slugs, etc. Wix provides all the essential tools to optimize the website. The Wix SEO Wix and the New Wix Blog assist the merchants in reaching the largest and most targeted audience.
Shopify ecommerce platform SEO
Shopify is more effective and adequate in terms of SEO setting. It helps you rank on search engines and automatically takes care of the content SEO by generating canonical tags. It adds tags to the pages. It will prevent duplicate content on other pages.
The Shopify themes allow the merchants to add social media links and sharing options in content. The internal and external linking on pages makes it easier to market the online store.
Product tags work better, and they help with SEO. Tags treat your products like Google. The content which is SEO Optimized shows good results if it is unique and original. Always use the tags, as adding them takes only a few minutes.
Blogging & Email Marketing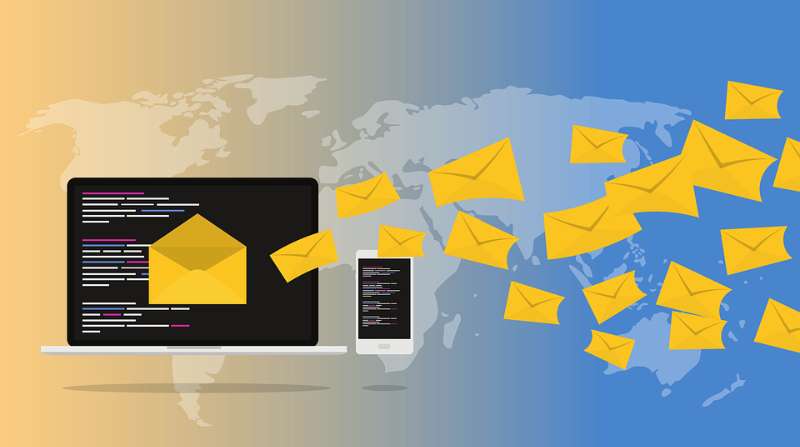 In terms of Blogging and Email marketing, Wix has an edge. Wix offers an all-in-one email marketing solution. It allows the users to manage the campaigns in one place. On the other hand, Shopify depends on third parties for marketing campaigns.
Wix: Blogging and Email Marketing
Wix provides high-quality email marketing to its users. There are a lot of email templates available. You can customize your new template if you do not like any of the templates. You can send emails to customers to generate more sales and revenue.
Wix is an amazing platform for bloggers. Creating a jaw-dropping website is a no brainer for me. Plus, I was able to elevate it with blogs. Making it the best website for free blogs. To start a new blog, go for Wix CMS (Content Management System) and write your blogs.
Wix offers the autosave feature to its users. While writing, if, in any case, you disconnected from the website, the autosave feature will save your content automatically.
Shopify: Blogging and Email Marketing
Shopify offers in-built tools for email marketing as merchants can promote their products and share updates. There are different email templates available. You can choose any of the templates of your choice.
The email templates are editable, and you can change them as your choice. You can process every step of marketing in the admin panel of Shopify.
If you want a side hustle, you should start blogging on Shopify. Blogging will allow you to reach the largest audience. Unfortunately, Shopify CMS has no autosave option in the blogging feature. Shopify generates meta tags for better SEO.
Product Categories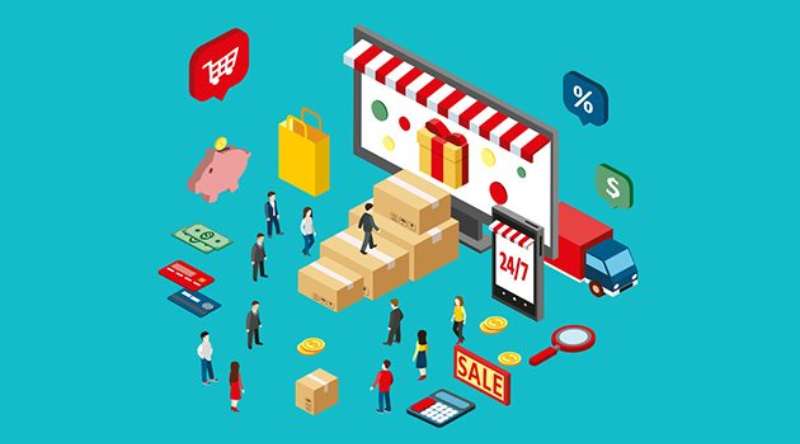 If we talk about the product categories, then both Wix and Shopify allow you to sell different products. These are just like eBay and Amazon's ecommerce platforms. Merchants can create a product inventory that can be full of digital products, physical products, or service products.
Wix online store Product Categories
If you want to sell online on Wix, you must use the app. The app is available in the Wix app store. Wix allows users to list more than 50000 products in their online store.
Wix is the more flexible choice regarding product options and variants. Wix gives you this feature if you offer your customers to customize the products.
Shopify online Product Categories
It will require a third-party integration if you want to sell your digital products on Shopify. Shopify allows you to list unlimited products on your online ecommerce website. If you offer your customers to customize the products, then Shopify will need you to add codes or an application to templates.
Different product types are available on Shopify. It means that there is a category for each product, and you can manage the categories of your products. For example, you will find Dumbbells in the category of fitness.
Customer Support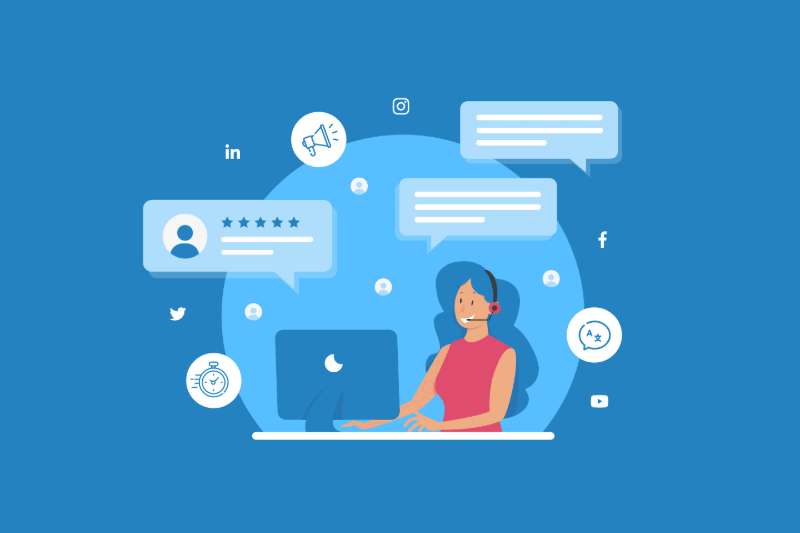 If we talk about the support centers, both Wix and Shopify provide exceptional customer support. My team and I tried to reach both of their support centers, and here are the things we noticed.
Wix website Customer Support
Wix is famous among users because it provides instructional videos. It also offers Live Customer Care support. Users can submit their queries and can ask for a Callback. The support is available in different languages, such as English, French, Japanese, Italian, and many more.
Wix gives you three options. You can start a live chat with the agent, request a callback, or schedule the callback. Wix will always connect you with a real-life customer care support worker.
Shopify website Customer Support
Shopify customer care is available for its users 24/7. You can contact them via email or phone. It also offers live chat. You have to wait for your turn, and then you can talk with the agent live. Your store will become a cash cow when you resolve things in time.
You must navigate the live chat page to chat with the Shopify support agent. A live chat page is available on the Shopify help center.
Merchants can get assistance from Shopify experts. If users want, they can share their experiences by using the Shopify Forum.
Wix vs Shopify: Conclusion
When should you use Shopify?
Merchants can use Shopify to build and customize the online ecommerce store. Shopify allows you to sell different products in several places, such as mobile apps, websites, pop-up shops, and brick-and-mortar locations. You can use other social media channels and online ecommerce marketplaces as well.
When should you use Wix?
Wix is the right eCommerce platform for you if you have a small-scale business. Wix has been my go-to recommendation for my clients who are just starting out their businesses. It offers hundreds of apps, SEO tools, and unique features to run an eCommerce business and sell online. Despite that, if you do not have technical knowledge, you can create a beautiful website via Wix. 
FAQs about Wix vs Shopify
1. Is it easier to sell on Wix or Shopify?
Both Shopify and Wix are easier to use. Shopify is easier to use if you want to build an online store. Wix is easier to use if you want to make a content-rich website with ecommerce functionality features.
2. Is Shopify worth it?
Yes, Shopify is worth it. No matter how big the Business is, Shopify is always worth it. It offers its users multiple add-ons, functions, features, and apps. 
3. What can Shopify do that Wix can't?
Both Shopify and Wix allow you to sell products online. Shopify requires third-party integration to sell digital items, while Wix requires the app to sell service items.
What's Next
It is hard to end the battle between Wix vs Shopify and complicated to end up the winner in different aspects. Both are amazing in other things and offer unique features to merchants. In short, Wix is best for people who want to build a general-purpose website. It provides the best prices and SEO features. Shopify is much stronger when it comes to ecommerce applications. It offers support for AMP and has fully responsive designs. Shopify can make the website more professional and appropriate.
We at Leeline Sourcing aim to help people set up their online ecommerce businesses. If you have any queries, then drop out the message. We will get back to you as soon as possible.
Do you want a successful import business?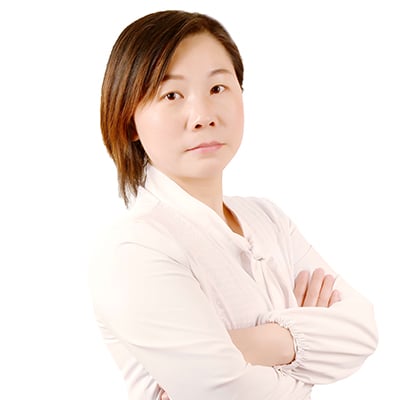 Hey, I'm Sharline, co-founder of LeelineSourcing. We've helped 2000+ customers import from China.
Do you want a better price on product or shipping?
We are sorry that this post was not useful for you!
Let us improve this post!
Tell us how we can improve this post?