Yiwu Warehouse In China
Do you want to work with the BEST Yiwu Warehouse service company for your logistics needs?
Alright, PICASSO!
Leeline Sourcing has been in the eCommerce space for the past decade. We'll help you find RELIABLE suppliers and safe warehouses. HOT-SELLING products. And fulfill all customers' orders. YOU NAME IT!
Get repeated, profitable sales for your business with Leeline Sourcing today!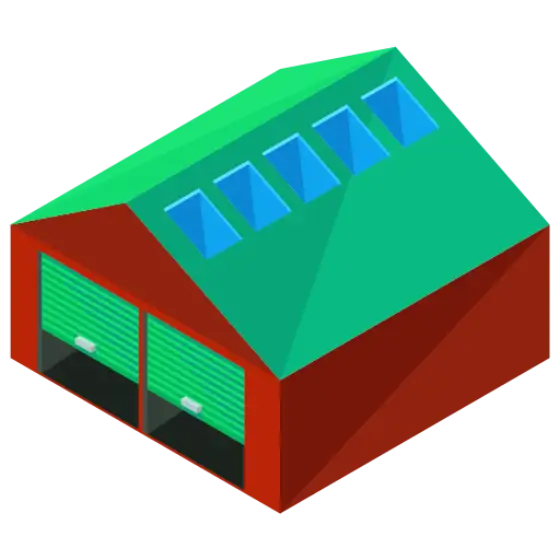 Top 1 Product Sourcing Agent in China
With 10 years of experience in china product sourcing business
No Risk Free Sourcing No Hidden Fee
You can get Free detailed product quote before order
Trusted by over 2000 Customers
Leeline is your trusted inventory business partner in china
---
Our Yiwu Warehouse Services Include: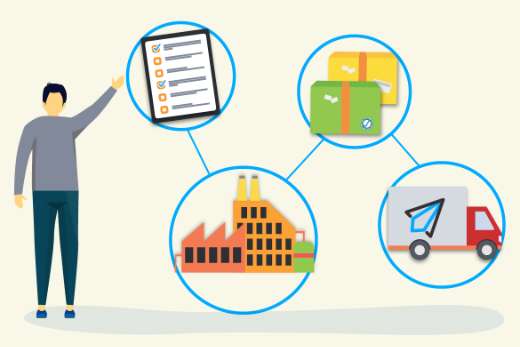 Sourcing Product Suppliers
Are you looking for the BEST Chinese suppliers for your Yiwu Warehouse? Leeline Sourcing has your back!
We've built a network of RELIABLE suppliers over the last decade. Get your deliveries on time with RISK-FREE. No Questions Asked!
Product Quality Control
Our senior inspection specialist ENSURE you get PREMIUM QUALITY products. For your Yiwu warehouses!
We first obtain samples. Analyze the PROPERLY. And then eliminate any FAULTY products from the supply chain.
You Can't Lose!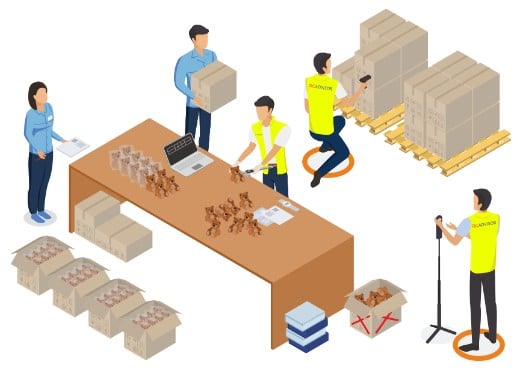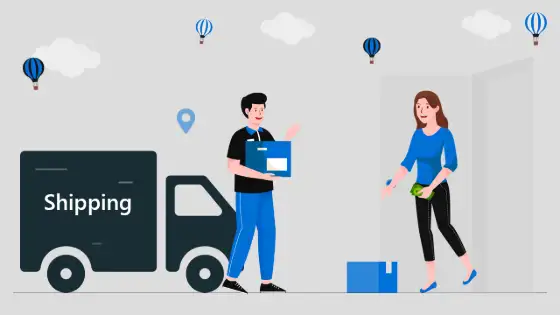 Branded Dropshipping
Leeline Sourcing is a TRUSTED partner that walks with you EVERY step.
We help you build a brand from the ground. That included setting up your store. Finding TRUSTWORTHY suppliers and WINNING products.
Picking the RIGHT Yiwu warehouse. And ship products to buyers around the world.
Private Label & White Label Products
Do you want to compete with HUGE eCommerce gurus – we're taking $100,000+ in revenue?
Then you'll enjoy our private & white label offerings. You'll get to collaborate with MAJOR brands in the eCommerce industry.
And instantly position yourself as a trusted authority. Thus, register HIGH-profit margins every month.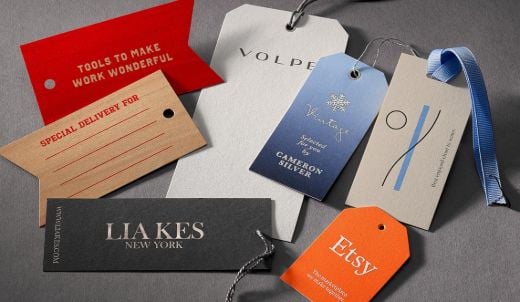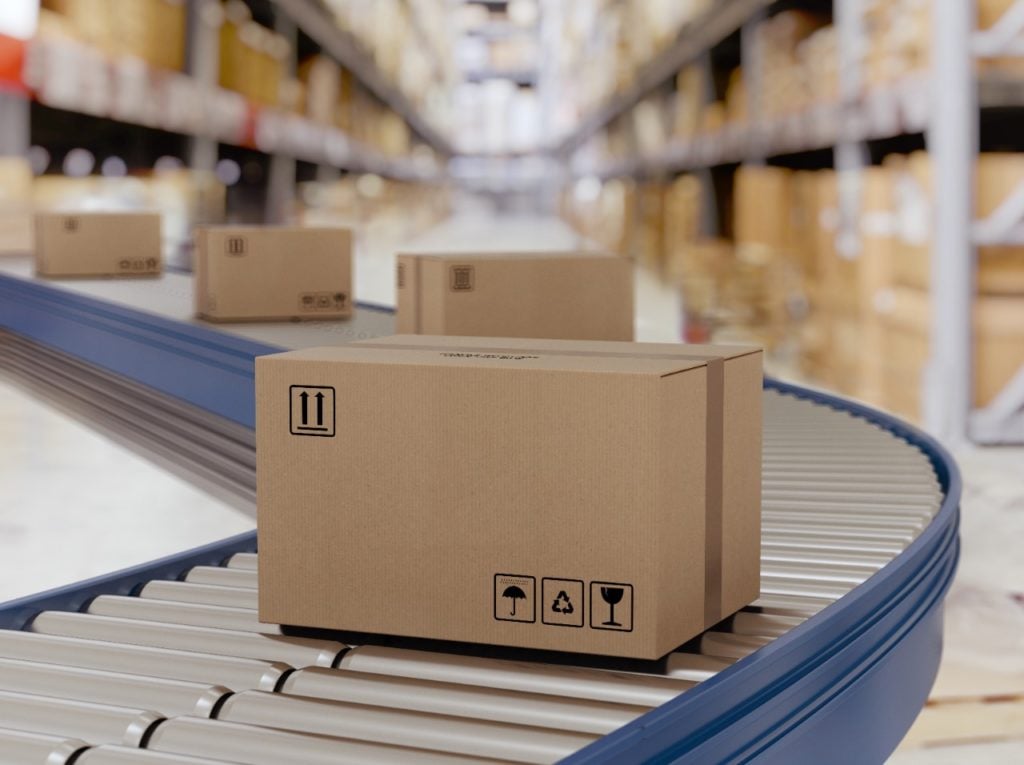 Dropshipping Fulfillment
At Leeline Sourcing, we offer logistics services to ALL our customers. ANYTHING YOU CAN THINK OF! That includes packing, sorting, and fulfilling orders.
Grow your eCommerce business 10X with Leeline Sourcing!
Inventory Management
At Leeline Sourcing, we offer logistics services to ALL our customers. ANYTHING YOU CAN THINK OF! That includes packing, sorting, and fulfilling orders.Grow your eCommerce business 10X with Leeline Sourcing!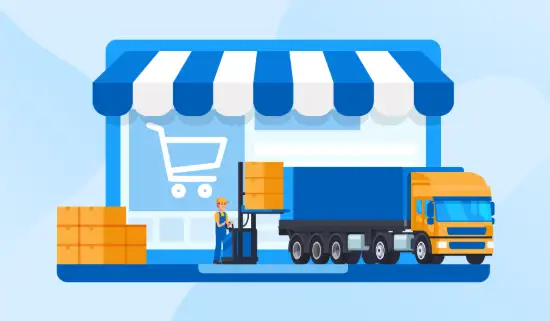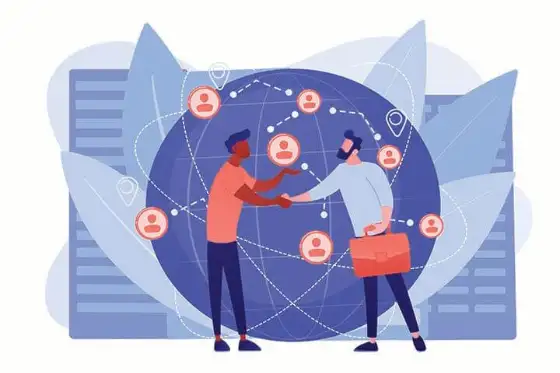 Why Leeline Sourcing Special?
Top Notch service. Leeline Sourcing offers unrivaled services for all its customers. And ensure you get the best value for your money. Plus, we cross-check ALL your documents. To ensure that they conform to state requirements.
24/7 customer support. Our customer service team is ALWAYS ready to respond to your queries. Hit us up on our service pages. And our team will respond SHORTLY.
100% trusted. Leeline Sourcing has built a portfolio of high-earning clients. So you are getting a lifetime partner. That ensures you scale your business in the RIGHT direction.
Hear it from fellow Wholesaler
I've personally grown to enjoy LeelineSourcing's service. They always deliver on time. And their customer service is always ready to clarify my inquiries. I feel at home! My No.1 Sourcing agent always.
– Georgia, UK
---
Yiwu Warehouse
You don't need to read thousands of FAKE reviews on renting a Yiwu warehouse.
At Leeline Sourcing, we have been in the freight forwarding industry for the past decade. With our own Chinese warehouse. And we'll show you EXACTLY why you need a Yiwu warehouse. And how it helps scale your business to seven figures and beyond!
With this guide, you'll be able to find the BEST Yiwu warehouse in China. Offering AFFORDABLE rates.
We'll cover types of warehouses in Yiwu. How to choose a SAFE warehouse. And the BEST Yiwu warehouses in China.
Ready? Let's dive in…
What is YiWu Popular for?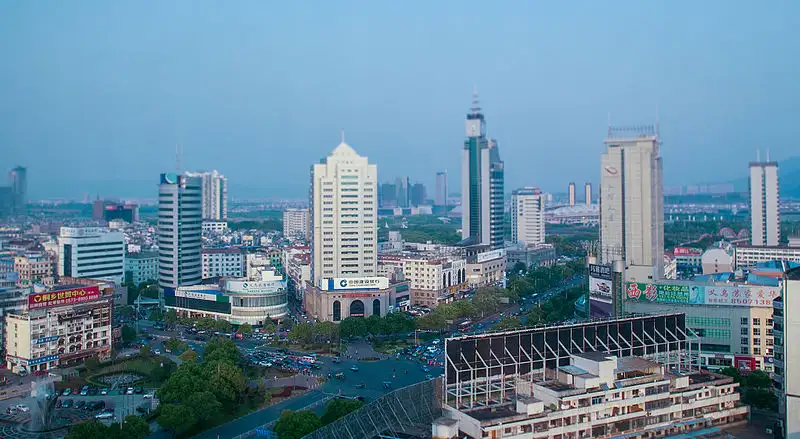 Yiwu city is ARGUABLY the LARGEST wholesale market in the world. Especially for small commodities.
Did you know:? Yiwu market accounts for over 60% of the world's supply of cost-effective items. And 75% of ALL Christmas decorations. Pretty Awesome, right?
…hence the name Yiwu International Trade City.
Yiwu City is eCommerce sellers in the following industries:
Jewelry and accessories
Ornaments
Sports & outdoor products
Electronics
Crafts
Office Goods
Pet products
Textiles, shoes & hats
And…
It is located in Central Zhejiang Province, East of China. An EXCELLENT location for setting up warehouses.
Which brings us to…
What are the Types of Warehouses in Yiwu?
Types of Yiwu warehouses include:
1. Private warehouses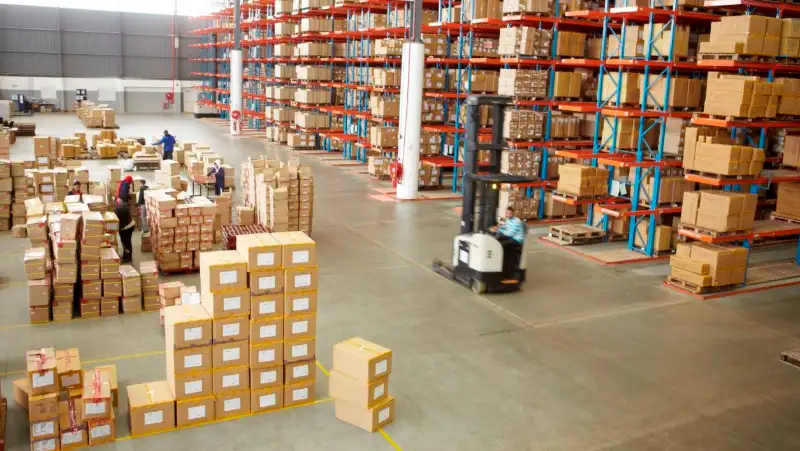 As the name suggests, they are owned by suppliers. Or eCommerce gurus for storing bulk inventory.
Yes, private warehouses are expensive as hell. But they've proven to be effective in the long run.
This is because they prioritize the safety of your goods (with 24/7 surveillance systems). And PREMIUM handling equipment.
2. Public warehouses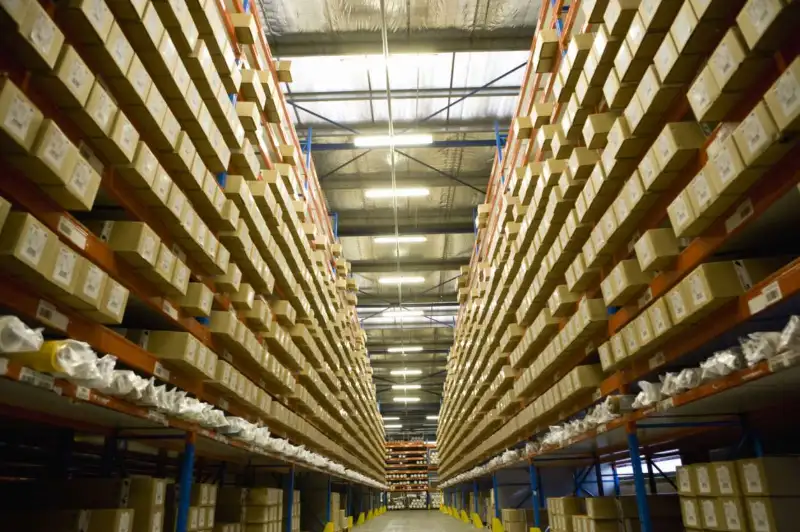 These are also VERY COMMON warehouses in Yiwu market. And are owned by the government. Or semi-government facilities.
Public warehouses are an EXCELLENT option. If you need storage space for a short time.
They are also AFFORDABLE, with prices starting at $0.85/square feet. That's HALF the average cost of a private warehouse!
The problem is that they are overcrowded during peak seasons. And you might miss a storage space.
3. Climate-controlled warehouse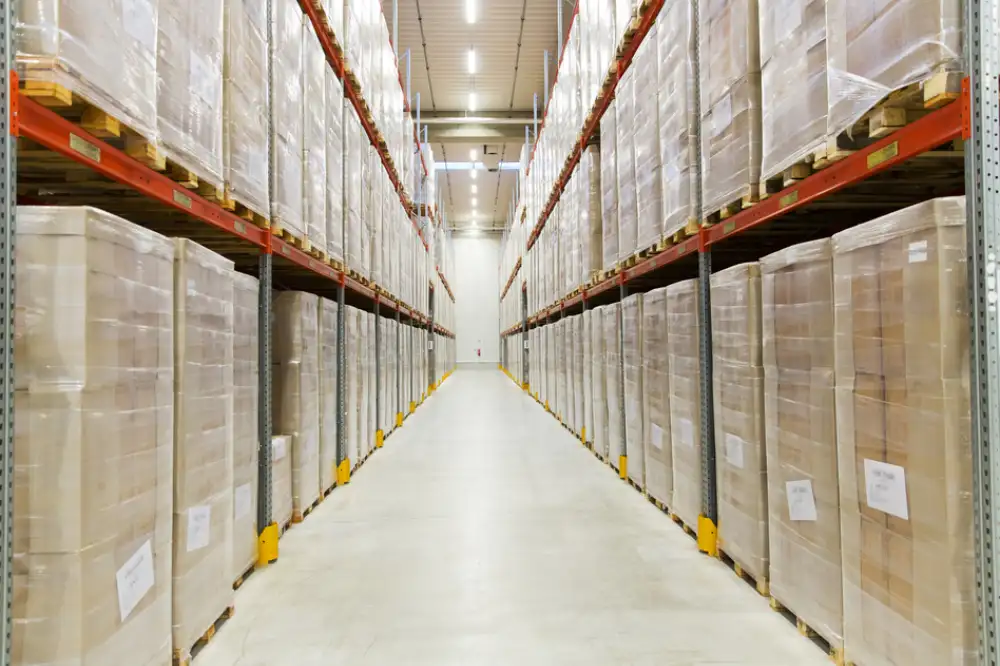 Climate-controlled warehouses are WIDELY used in storing perishable goods. Especially from the Yiwu market.
Here's the catch…
Before picking a climate-controlled warehouse in Yiwu market, ensure:
It has the RIGHT humidity levels. (e.g., electronics 60% and metals 50%)
Has a GOOD dehumidifier
Perfect balance between temperature and humidity
4. Automated warehouse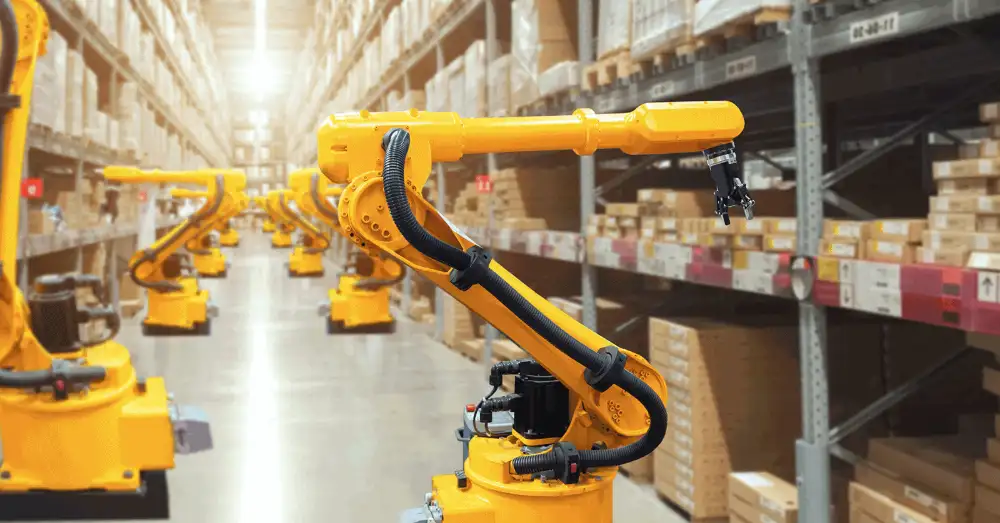 Automated warehouses are also GREAT alternative warehouses in Yiwu market.
They are TOP OF THE LINE warehouses with modern order tracking software. Sortation equipment, smart shelving, pallets, and MANY MORE.
Automated warehouses in Yiwu also have:
Automated storage and retrieval systems (AS & RS)
Automated sortation systems
Pick-to-light and Put-to-light systems
Autonomous Mobile Robots (AMRs)
Automatic Guided Vehicles (AGVs)
These warehouses are FAST and EFFICIENT. So you never have migraines about missing a customer's delivery. EVER.
Looking for the Best China Sourcing Agent?
Leeline Sourcing helps you find factories, get competitive prices, follow up production, ensure quality and deliver products to the door.
Why You Need a Yiwu Warehouse?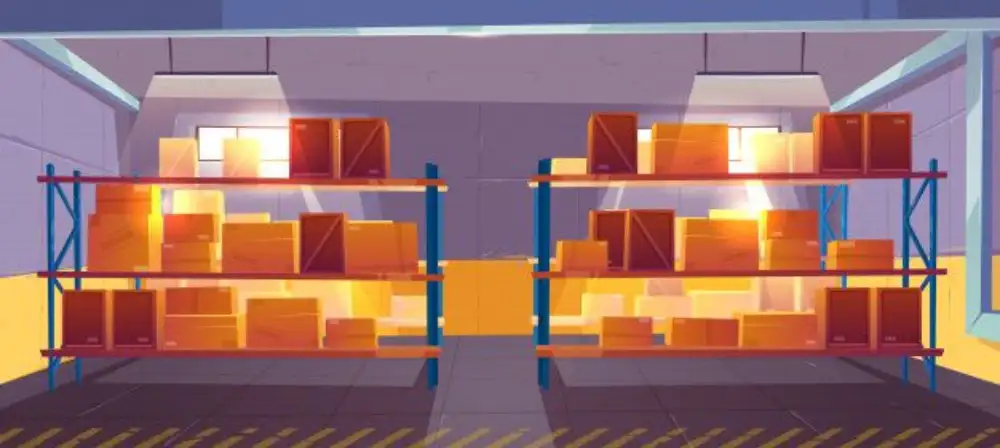 Believe it or not, renting a warehouse in Yiwu is a checkmate in the eCommerce industry.
Here's why:
ALWAYS meet consumer demand
This is the most CRUCIAL reason why you need a Yiwu warehouse.
Yiwu warehouse provides ADEQUATE storage space for your commodities. Ensuring you have a constant supply of goods to customers. Thus, improving consumer loyalty. So you can enjoy a steady 7-figure income EVERY MONTH.
Also, it aids in proper storage organization. That means you can EASILY adopt inventory tracking.
And keep track of the EXACT number of inventory in your warehouse. Plus, their value. That helps you eliminate dead stock. Or reduce storage costs. Cool, right?
Fulfillment services
A Yiwu Warehouse is like your fulfillment center.
In lay terms…
It's a physical location where you will meet customers' orders. Especially for your online store orders.
Again, you collaborate with your Yiwu agent. And ensure TIMELY distribution of orders.
Product Processing
A Yiwu warehouse guarantees FAST processing. So you meet client orders in NO TIME.
And position yourself as a trusted authority almost instantly- even if nobody's heard of you! Thus, skyrocketing your profit margins above the roof.
Reduced risk– for YOUR products
Yiwu warehouses provide the safety of goods against theft, fire, or damage.
Suppliers take Insurance to cover any losses. Plus, there are 24/7 surveillance cameras and security guards. Absolutely No Risk to You!
Faster shipping
Let us reiterate:
Yiwu market is located in the central Zhejiang province, Eastern China. With UNLIMITED access to rail lines, airports, and Yiwu port.
Hence, you ship from Yiwu to ANYWHERE under the sun in 2-5 business days.
REMEMBER. Fast shipping is the most unsuspecting way to outsell the most ferocious competition. Especially in the eCommerce marketplace.
7 Best Yiwu Warehouse Companies
Yiwu warehousing companies
Services
Location
LeelineSourcing
Warehousing and distribution
Custom clearance services
Air Transport service
Quality control
Sea service
Yiwu, Zhejiang Province, China
Zhejiang Tianmu Logistics Co., Ltd
Top-tier warehousing
Freight forwarding services
Yiwu, Zhejiang, China
Yiwu Civil Aviation Station
Air transportation (from China to the U.S., Canada, and Australia)
Warehousing and distribution
Yiwu, Zhejiang Province, China
Zhejiang Xuanzi Logistics Co., Ltd
Freight transportation Trucking
Yiwu, Zhejiang, China
Yiwu Zhengli Supply Chain Management Co., Ltd
Transportation and warehousing
Yiwu, Zhejiang, China
Zhejiang Oversea International Co., Ltd
Warehousing and distribution
Medical and hospital equipment transportation agents and brokers
Yiwu, Zhejiang, China
Yiwu City Zhenhao Import and Export Company Ltd
Professional and commercial equipment and supplies merchant wholesalers
Logistics solutions
Yiwu, Zhejiang, China
Yiwu Shilu Transportation Co., Ltd
Freight transportation arrangements
Transportation and warehousing
Yiwu, Zhejiang, China
Yiwu Jiete Supply Supply Management Co., Ltd
Freight transportation arrangements
Warehousing
Yiwu, Zhejiang, China
Zhejiang Yiwu Airport Management Co., Ltd
Air freight services
Yiwu, Zhejiang, China
A Fast , Easy and Cheap Way to Ship from China
Do not hesitate to contact Leeline Sourcing at any time regarding your shipments from China.
What is the Average Cost of Renting a Yiwu Warehouse?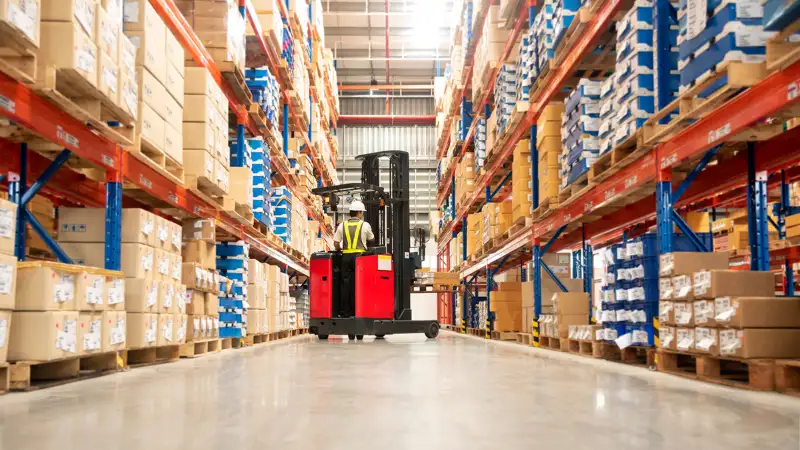 Here are a few things to put into consideration:
#1- Location
Warehouses near airports, railways, and seaports are WAY expensive. Thus, it will cost you a fortune to rent a space just for a few weeks. If not months. (We are talking $500, $1000, and $2000 per month!)
#2- Size
Size is a CRUCIAL factor when determining the rent of a warehouse in Yiwu city. So you actually spend more for a BIGGER warehouse than a smaller one.
#3- Services
You'll have to pay more to enjoy TOP-NOTCH services, NO B.S.
For instance:
A warehouse offering order processing, shipping to a freight forwarder, and cross-docking. Will be more expensive than one that ONLY provides storage goods.
Generally…
The average cost of a warehouse in Yiwu city is $15/ Square Meter. And is NEGOTIABLE depending on the size of the consignment.
Oh, and the least amount of space you can lease is 125,000 square meters. There's no maximum!
Here's a checklist to ensure you get the BEST deals on warehouses in Yiwu city:
Decide on the warehouse you want. (e.g., public, private, bonded, smart warehouses)
Specify the exact number of days you want to lease the warehouse
Decide on facilities and services you need for proper handling of cargo
What Should You Consider When Renting a Yiwu Warehouse?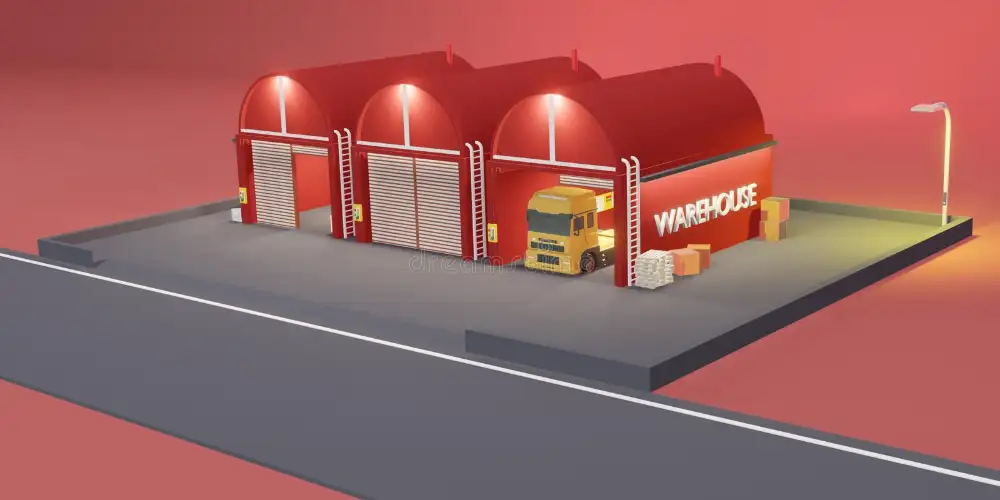 In a nutshell, You need to be careful when selecting a Yiwu warehouse. Or you'll end up lighting your money on fire, for real!
Here's what you should consider when renting a Yiwu warehouse TODAY:
1. Security
The safety of your bulk goods should be your #1 security.
Ensure that the warehouse has 24/7 CCTV surveillance. And TOP LEVEL security.
EXPERT ADVICE. Visit the warehouse physically. And ensure that they have EVERY security measure in place. Plus, a dedicated security team to protect your cargo from theft.
2. Parking space
Enquire with your Yiwu agent if the warehouse has ample parking space. Especially if your business relies on tractor-trailer deliveries for transport.
Some landlords charge for parking space. That increases the entire rental cost. You need this information for adequate budget allocation. And prevent any inconveniences that might occur in the future.
3. Location
Yeah…location is the most important factor when renting a Yiwu warehouse.
You need a warehouse close to Yiwu port if you rely on sea freight. And one closer to the airport for air transport. So you actually save more. Then reinvest the money into income-generating campaigns.
Again, you need a warehouse that's EASILY accessible from main highways. For seamless local deliveries around China. That way, you will ALWAYS meet buyers demands. And grow your business TENFOLD.
4. Electrical capacity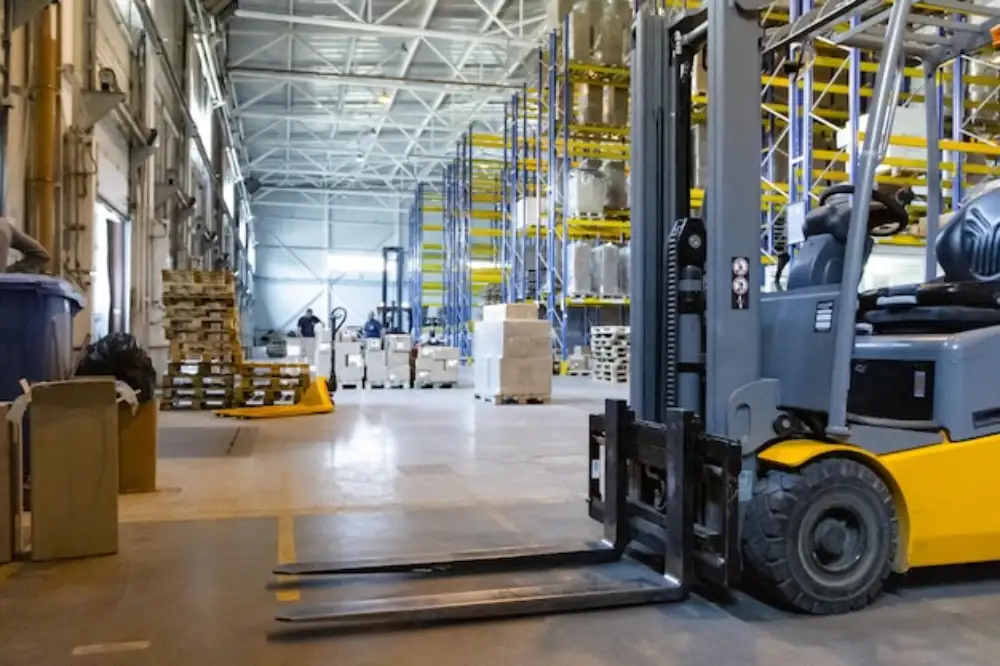 This is normally overlooked. Yet it's a very critical factor when finding a RELIABLE Yiwu warehouse.
Ensure that the warehouse has ADEQUATE power to meet all your needs.
For example:
Equipment operations, powering CCTV cameras, lighting, heating, and SO MUCH MORE.
Again, ensure the warehouse has enough amperage to AVOID blowing up transformers. And destroying your cargo.
How do you Identify a Reliable and Safe Yiwu Warehouse?
Here's the brutal truth: Finding a reliable and safe warehouse is HARD.
But it's not impossible…
Here's our MASTER'S guide on how to identify a RELIABLE warehouse:
Timeless tip #1- Adequate storage space (and use of MODERN equipment)
You need a LARGE storage space to store ALL your goods. So as to enjoy EASY movement of goods around the warehouse. And into the loading trucks.
Again, enough storage space facilitates easy movement of cranes and other machinery. (For transporting bulky goods from one point to another).
Timeless tip #2- PROFESSIONAL handlers
Well, you need to guarantee that your goods will ALWAYS be safe. Regardless of your location.
That's why you need EXCEPTIONAL workers with QUALITY services. Or else you will be dealing with nerds whose phones are OFF anytime you need them. (TRUST US. IT'S NOT GOOD At ALL!).
Also, professionals are well-trained in handling ALL types of products in the world. From fragile products to machinery to refrigerated cargo.
Timeless tip #3- Market proximity
Choose a Yiwu warehouse with close proximity to rail lines. Or seaports and airports. That way, you will ALWAYS ship products in short time frames.
Looking to find a reliable Chinese supplier?
As the best China sourcing agent, we help you find factories, get competitive prices, follow up production, ensure quality and deliver products to the door.
Does YiWu Warehouse Have Goods Handling Equipment?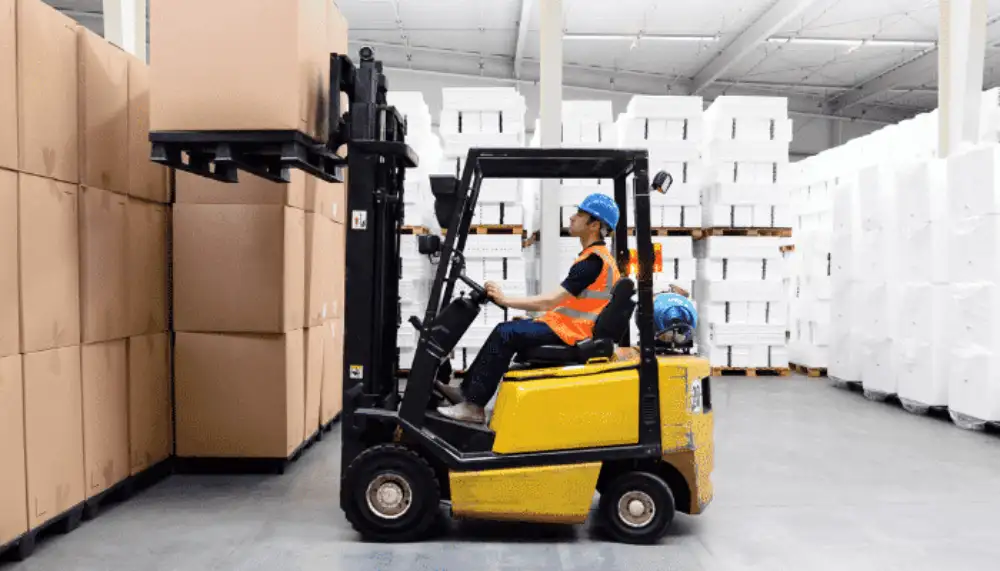 Yes, ALL Yiwu warehouses have quality goods handling equipment. That includes:
Quality loading and unloading of trailers equipment
Forklift- used in loading and unloading cargo packed in pallets
Cranes and hoists
Utility carts
Yard ramps
Dork seals and shelters
Dock boards and plates
Integrated dock levelers
Pallet jacks
Truck restraints
Edge of dock levelers
Dollies
Also, there's a TON of equipment for moving cargo around the warehouse…
Totes and bins. For order picking, shipping, material distribution, and storage.
Safety equipment. (e.g., emergency wash stations, first aid kit, column protectors, and handrails)
Casters. (e.g., floor locks, steel wheels, pneumatic casters, and rubber tires)
Scales and check weighers. (e.g., high-speed conveyor scale, floor scales, and pallet scales)
ALL this equipment ensure the smooth running of activities in a Yiwu warehouse. And timely delivery of goods.
FAQs about Yiwu Warehouse
1. How long does it take to get a package from Yiwu, China?
Well, it depends on your mode of shipping. 
Air freight usually takes 3-5 business days. And sea freight takes 30-45 business days (if you are lucky).
2. Are there bonded or non-bonded warehouses in Yiwu? 
Yes!
Yiwu has both bonded and non-bonded warehouses. 
China owns a MAJORITY of the bonded warehouses in Yiwu. While port authorities own many non-bonded warehouses in the region.
3. Can you use the Yiwu warehouse as the fulfillment center?
ABSOLUTELY!
You can use a Yiwu warehouse as a fulfillment center. That means you can use the warehouse for the following:
· Order packing
· Shipment labeling
· Timely management of customer exchanges and returns
What's Next
Woah! 2000 words and still counting…
We hope that this article has answered ALL your questions regarding Yiwu warehouses. And that you are excited about renting your first warehouse in Yiwu.
Let us drive this point home:
Finding a RELIABLE Yiwu warehouse is a painstaking experience. Ensure you follow the above steps to prevent falling into the trap of con artists.
Are you looking for a RELIABLE supplier in China? Or are you pumped about finding your next BEST seller? Don't worry! Hit us up at any of our service pages. And our team will be in touch SHORTLY.
Do you want a successful import business?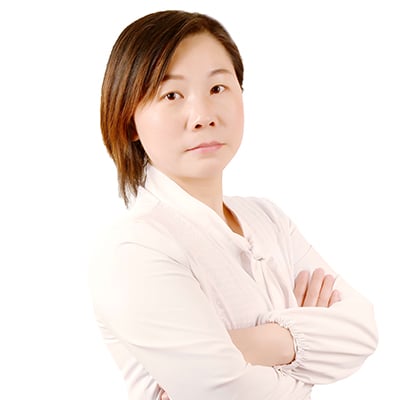 Hey, I'm Sharline, co-founder of LeelineSourcing. We've helped 2000+ customers import from China.
Do you want a better price on product or shipping?
We are sorry that this post was not useful for you!
Let us improve this post!
Tell us how we can improve this post?