Are you interested in buying a small number of goods at wholesale prices?
Then you should visit the Yiwu market in China. It is the primary China wholesale market complex in the world. There are over 75,000 shops here where you can find almost anything you can imagine.
Here the best Yiwu market product and small commodities are even available at low prices.
In the Yiwu wholesale market guide, we will explain why sourcing goods from Yiwu is a better option than others.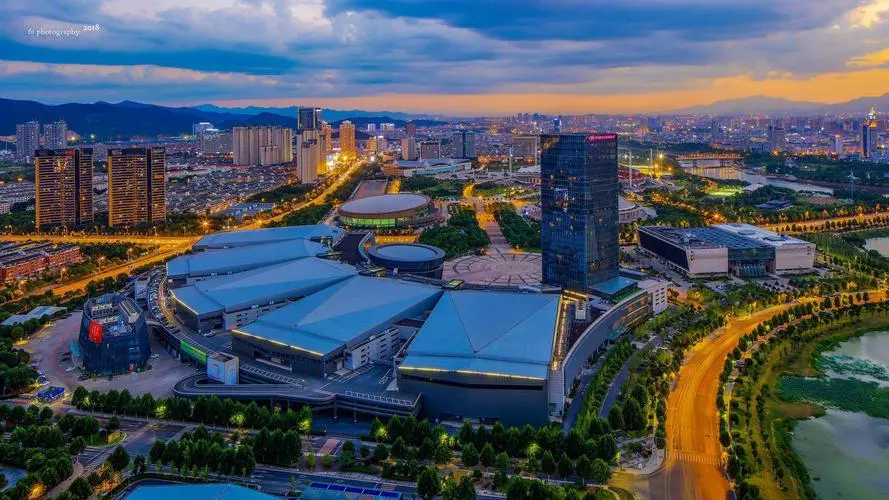 What type of products can you buy in Yiwu?
The answer to that question is not easy to explain in words.
With over 400000 types of products on the Yiwu market, almost any product can be bought there. Furthermore, Yiwu is the biggest market in mainland China. Yiwu trading market products are available at low prices.
The categories cover wholesale suppliers from Hardware, daily necessities, ornaments, crafts, toys, textile, shoes, electronics, stationery, auto accessories, and parts.
Why should you choose to source from Yiwu?
YIWU International Trade City is one of the world's largest wholesale markets located in Zhejiang Province. Markets favor buyers' needs, making it a prime location for buyers. Here are some reasons to consider the Yiwu international trade city:
Lots of Individual Business
The majority of the booths at the wholesale market are owned and controlled by individuals, while trading company manage few. They provide you with extremely cheap products with high-quality goods if you plan to buy in bulk.
The Yiwu International Market is the world's biggest wholesale market in the world currently. The Wholesale market is measured at a length of 7 kilometers. Considering its size makes it is exceptional.
Stuff like hardware and fashion jewelry are among the various categories you can get at the market. If you are looking for clothes and foodstuffs, the Yiwu market is not for you.
It is so easy to buy goods in large quantities at Yiwu international trade city, and they're available at lower prices. Yiwu wholesale market gathers so many goods, unlike the other wholesale markets, i.e., Shenzhen, Ningbo, etc.
Why and Why not go to Yiwu?
Every wholesale market has its own pros and cons, and so does Yiwu. To summarize the pros and cons shortly, you can say that.
Pros:
You can get everything imaginable sourced easily in Yiwu.
The lead time is short, and they are ready to ship stocks.
There is no sales pressure, and you have plenty of choices.
Cons:
The language barrier is the biggest con for foreigns
Prices are not regulated, you must negotiate the prices yourself.
There might be quality issues, and it is hard to determine there.
Best 8 wholesale Markets in Yiwu to Source Products
If you're going to wholesale from Yiwu, there're several popular markets you need to know.
1. Futian Market
Futian Market is in district 1 and has large wholesale markets like belts, Art & Craft, Yiwu Scarf and Shawl's, flower accessories, decorative painting, beauty products and hair accessories. It is most famous for its artificial flowers and the small commodities and home appliances being sold here.
Address: The Futian market is located at A4 Floor (Floor 4, Section A) in District 1 of the Yiwu Market.
Open Hours:8 AM-5 PM.
2. International production material market
As the name suggests, the International production material market is all about the production material ranging from glass, ceramics products, metal materials, lighting hardware, woodwork, and equipment that can be used in production for machinery, raw materials for electronics, and stuff.
Address: The market is located at Chouzhou North Rd.
Hours: 8 AM-5 PM
3. Huangyuan Clothing Market
The history of the Huangyuan clothing market goes way back than the Yiwu wholesale market, and it is widely known for selling garments and clothing.
Address: It is located on Jiangbin Bei Rd. and Huangyuan Rd.
Hours: 8 AM-5 PM
4. Yiwu Digital Market
Yiwu digital wholesale market is the largest marketplace to shop for tech equipment, cellphones, brand laptops, led, digital cameras, lighting products and other accessories at a lower price.
Address: It is located at Binwang Rd, Yiwu.
Hours: 8 am-5 PM
5. Yiwu Communication Market
The wholesale communication market sells all communication equipment like radios, walkie-talkies, networking devices, cables, and mobile phones. Anything you might require can be sourced from this wholesale market for your communicational needs.
Address: The address is 215 Binwang Rd, Yiwu
Hours:8 AM-5 PM
6. Yiwu Specialized Streets
There are specialized streets defined in the Yiwu market for a certain type of product. These streets help you plan your visit and visit several vendors selling the same type of products. You can compare the quality and prices of all products.
Address: Chouzhou North Road, Yiwu
Hours: 8:30am to 5:00pm
7. Yiwu Material Market
Yiwu Material Market is famous for all the raw materials required for the industries. You can easily source things from machine parts to accessories and raw materials in this wholesale market.
Address: The address is Airport Road, Yiwu.
Hours: 8 AM-5 PM
8. Zhejiang Timber Market
Zhezhong timber market is known for building materials and mainly wood used for flooring and other infrastructure.
Address:Huancheng W Rd, Yiwu
Hours: 8 AM-5 PM
How to Buy from Yiwu Wholesale Markets?
Purchasing Yiwu products from the markets requires the assistance of a sourcing agent. The following steps will show you how to buy wholesale products from the Yiwu market:
Step1: Become familiar with Yiwu City
Before you even think about booking a flight and going to Yiwu, you can learn something about Yiwu international trade city, the customs (During the Chinese spring festival when the booths won't be open). Educate yourself on the spoken language, the opening times, and basic life in Yiwu.
Step2: Arrange Funds
Prepare funds and prepare to spend a week or more at the Yiwu international trade city. It'll be impossible to visit all 75,000 shops in one week, but you should find what you're looking for before the week runs out.
If you can change your currency before traveling, it'll be better; although some shops accept other currencies, it'll be safer for you if you go with the Chinese Yuan.
Step3: Pick the right product.
Yiwu deals with mainly mass-production of products, so if you're going there with the intention to buy about one product, as in one piece, there's a chance you won't be able to get it customized.
You should go to different booths, check out their products, and choose the one that most appeals to you. You can never be starved of choices in Yiwu international trade city.
Step4: Organize Trade Yourself
It's better if you organize the foreign trade yourself. Fill in all the details and make sure there are no missing gaps. Furthermore, you can visit canton fairs and trade fairs to get the good price deal for your wholesale small businesses.
Looking for the Best Chinese Products in Yiwu?
Leelinesourcing has more than 10 years of experience. We help you find the Best Products Made in China with high quality at an attractive cost.
How to Deal with Yiwu Market Suppliers?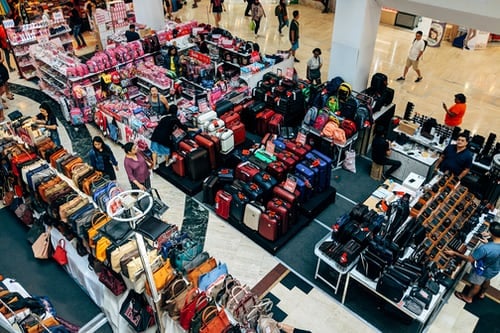 It is important for you to know how to deal with the Yiwu wholesale market suppliers to source the best quality imported products at the right price.
To deal with the Chinese suppliers of Yiwu Market, you need to take care of certain important aspects. Some tips to consider will be:
Confirm Product Quality
You must check the product quality thoroughly while placing your order. To check the product quality, you can also ask for samples from your suppliers, and they will be more than happy to share them with you.
MOQ & Stock
While looking for the right supplier, you need to check if they have any MOQ (Minimum Order Quantity) and stock availability according to your needs.
Yiwu being the popular wholesale market in the world, most of the suppliers have a MOQ to make a purchase with them. Also, not all can fulfill your stock needs if you look to place significantly large orders.
Catalog & Samples
While choosing the right supplier, you should be visiting more than just one supplier and ask them for a catalog of the product along with samples.
Most of the suppliers in Yiwu international trade market provide catalogs & samples for their products. This will significantly help you make the right sourcing decision for the product you are looking to buy.
Price Negotiation
The Yiwu market is famous for price negotiations. To get an accurate idea of prices, you must visit the market thoroughly and visit different vendors once you have compared the prices and have a clear idea.
You can now talk to the suppliers in the Yiwu international trade market and negotiate the good prices for yourself.
Deposit
Yiwu market only accepts cash and the Chinese Yuan's local currency, most commonly known as RMB. Some of them do accept bank cards from local Chinese banks only.
Also, if you are a regular customer or buying more than one container, you can simply pay a 30% deposit in advance; the balance is paid before order collection.
How to Ship products to your country?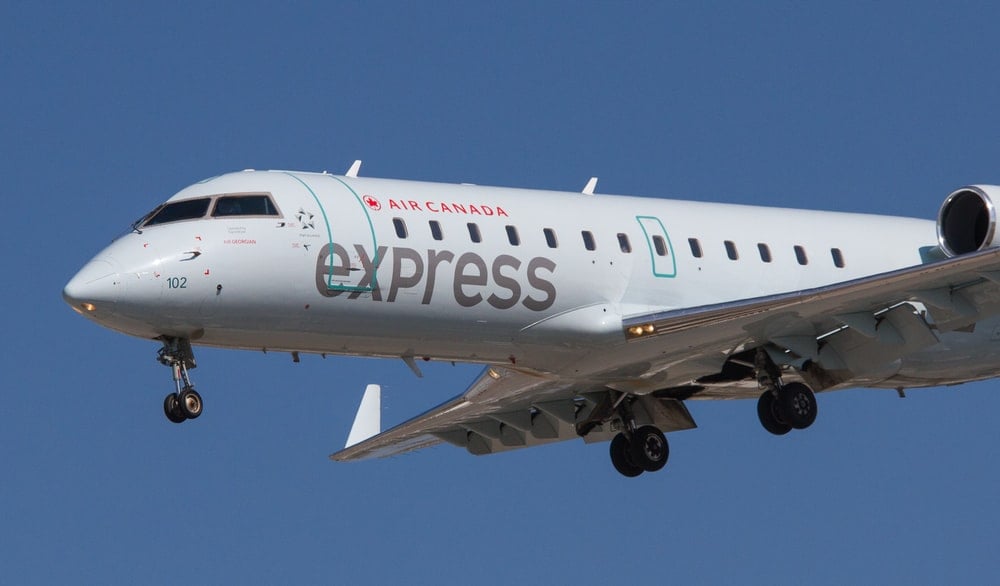 Once you have bought the right products, now you need to find the most reliable and suitable method to have these products shipped to your company.
There are three most popular methods that you can choose from to have the products shipped to your country.
Express Delivery is one of the fastest and most secure methods to have the products shipped through your country by air. If you don't have an issue with the budget or are in a rush for the products to have them shipped in time.
This would be the perfect method for you. It may cost a little more than other methods, yet it is the most reliable and fastest method.
Freight shipping is the best option for you to have your products shipped to your country if you have time on your hand. This comes in handy when you are looking to save on the budget and increase your profit margin.
Freight shipping is the slowest method. Yet, it is the most economical one, and you don't have to worry about your goods getting damaged during transit.
Yixinou Railway is the best method to get your bulk quantity purchases from the Yiwu market to the port.
Instead, you choose Express Delivery if you want to save on some bucks and choose the cheapest flight rates. You will need to use Yixinou Railway to get your goods to the port.
How does Yiwu Agent support your Purchasing & Exporting?
If you are new to the Yiwu wholesale markets and don't want to get ripped off, You can conveniently hire a Yiwu Agency and get Yiwu agent service to support your purchases and help you with exporting your products to your company. Here are a few things you need to consider.
Agent Sourcing Rate
Leelinesourcing is one of the top Yiwu Agent companies that does not charge any sourcing fee at all. You just have to pay the percentage that will be 5%-10% of the actual value of your goods.
If you look at the services provided. This amount is minimal, and to break down the services provided for you, please have a look at these service details:
General Service Type
Leelinesourcing is the best Yiwu Agent company that provides you complete services and solutions for all your needs and requirements. They are providing a list of services including.
Supplier Sourcing
Finding the right and best supplier that has good quality products and offers the best rate can be a big issue if you are new to the market. With the help of your Yiwu Agent, you can get a list of the most reliable suppliers that are selling your desired products at the most affordable rates.
This is definitely going to increase your profit margin on the products you are looking to have sourced.
Sample Arrangement
To check the quality of products and goods you will buy. You should be asking for samples from your suppliers. Leelinesourcing can save you trouble and help you get the samples from the right suppliers so you can test the quality of products before making any decision.
Shipping Arrangement
If you are visiting the Yiwu markets the first time, it might be hard for you to arrange the right and reliable shipping method for you to have the products shipped to your country.
Leelinesourcing helps you with the process and makes the right shipping arrangements for you. You can have peace of mind that you are going to get the safest shipping method with the best prices.
Quality Inspection
Leelinesourcing can help you with the quality check of the products. They will check each item thoroughly and inspect the products for any quality checks imposed by your country.
You can have the satisfaction of buying the best products with the right inspection done by Leelinesourcing.
Free Warehousing
You might need the warehousing if you plan to keep the products for quality check or if you are looking to buy more than one type of product and keep them safely to have them shipped together.
Leelinesourcing provides you free warehousing services until your shipment is dispatched, and you can have the surety that your goods will be safe and secure with them.
Looking for the Best China Sourcing Agent?
Leeline Sourcing helps you find factories, get competitive prices, follow up production, ensure quality and deliver products to the door.
How to buy from the Yiwu Market online?
It will not be convenient for some people out there to visit Yiwu in person, and they want to make the purchases online.
Or, if you want to buy only a few products, you might consider buying the products online. You should visit the official Yiwu market website.
Many suppliers online are selling their products on the Yiwu market website with various shipping methods such as sea shipping.
Yiwugo.com is the official website for the Yiwu market, where thousands of suppliers are selling their products online.
There are also MOQs on the website, and you need to see if they comply with your requirements. There are several sellers who sell one product as well.
Some Yiwu Agent's Tricks you need to know.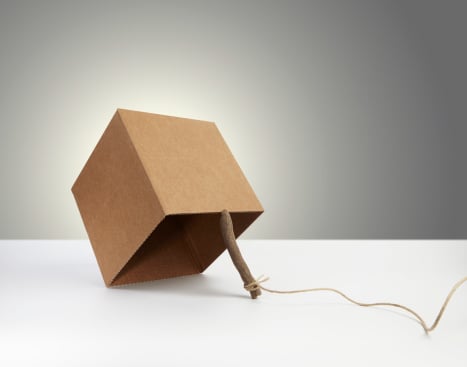 To deal with the Yiwu suppliers, there are certain tricks that you must be aware of if you want to stay safe and have the products sourced at the best prices.
Some Yiwu Sourcing Agent's tricks that you must be aware of before making your purchase in the Yiwu wholesale market are:
Change Suppliers
It is imminent that you change the suppliers once in a while to test different products and have the perk of getting the lowest prices. You can also compare your profit margins to see which supplier is working out the best for you.
Ask Suppliers for a Kick Back
Several Yiwu agents in the market ask the suppliers for a kickback and source your products from such suppliers. You need to beware of such Yiwu agents and keep a check on the market rates and quality being offered to make sure you are not being looted.
Force suppliers to cut prices
Agents often force the suppliers to do it. Since there are a number of suppliers in the market, the agents get the good prices and sometimes hide the prices for you.
They can also force the suppliers to cut the prices that may affect the quality of products, and you have to compromise on that due to the agent's fault.
FAQs
what is the best market in yiwu to source products from?
Futian Market is the most famous market in yiwu city. It covers an area of 420 mu and a construction area of 340,000 square meters. Product categories include luggage, umbrellas, bags, hardware tools, accessories, electrical products, hardware kitchen and bathroom, small household appliances,office supplies, sporting goods, sports equipment, cosmetics, knitting accessories, etc. You can buy most of the products you need from Futian Market.
How Do I get to Yiwu Wholesale Market?
There are a number of transportation mediums that you can choose from in the Yiwu markets. There is an airport in the city that you can directly fly to.
Visiting Yiwu can also be done by train, bus, or by driving yourself if you are coming into China through another airport.
How Does Yiwu Differ from Ningbo, Shenzhen, and Guangzhou?
Yiwu is the world's largest wholesale market with a number of product and specialized categories, Ningbo is comparatively a smaller market. 
Shenzhen market is specified for electronics only, while Guangzhou is a popular market that sources only fashion jewelry, clothing, and related items like shoes, hats, and other accessories.
Are Prices in the Yiwu market Same as Factory Price?
The prices are not the same as factory prices.
However, several suppliers in Yiwu market sell products with bulk purchases discount, and you can get Yiwu market products at the best possible prices.
Also, there is room for negotiation that allows you to get optimal prices.
How is Yiwu Wholesale Market different from the Canton Fair?
Canton Fair is a seasonal fair that has been held in the spring and autumn season in China since 1957. Yiwu wholesale market is a year-round market that is open 7 days a week, and business is done every day here.
How can you find a translator in Yiwu International trade city?
Yiwu is the world's largest market, and people come to Yiwu to buy products from all over the world.
To find a translator in Yiwu is not a hard job. Some ways you can find the translators in the Yiwu market would be:
Through Yiwu market agent: This is the best and most reliable way to hire a translator for your visit to Yiwu market.
Through your hotel: The hotel you are staying in can help you find the right translator for your visit to the Yiwu market.
In the market: If you have not priorly arranged a translator, there is nothing to be worried about. Yiwu market is full of translators. You can find them easily while roaming down the streets and booths in the Yiwu market.
Conclusion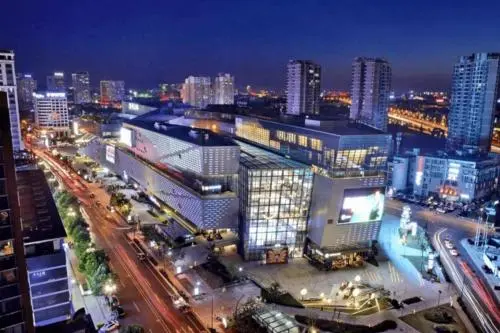 The Chinese market is known for its reasonable prices. China's local suppliers can benefit you if you run wholesale and retail business or export business. Believe this Yiwu market guide can help you a lot
Moreover, if you are looking for the entire process to be handled for you at a low price, you should hire a good Yiwu sourcing agent. A reliable agent is the wisest decision to ensure that you buy the products safely and at the best price.
The sourcing agents will ensure the right products are being purchased for you and help you with the export to your country. You can rely on leeline sourcing agents for your future needs.
We are sorry that this post was not useful for you!
Let us improve this post!
Tell us how we can improve this post?