It's a very useful tool to find the source of goods on 1688.com, Alibaba.com,Taobao.com and Made-in-China.com.
When you are browsing products on Amazon, Taobao or other platforms, you can click the search button "1688.com" to find more similar products from 1688.com.
Result: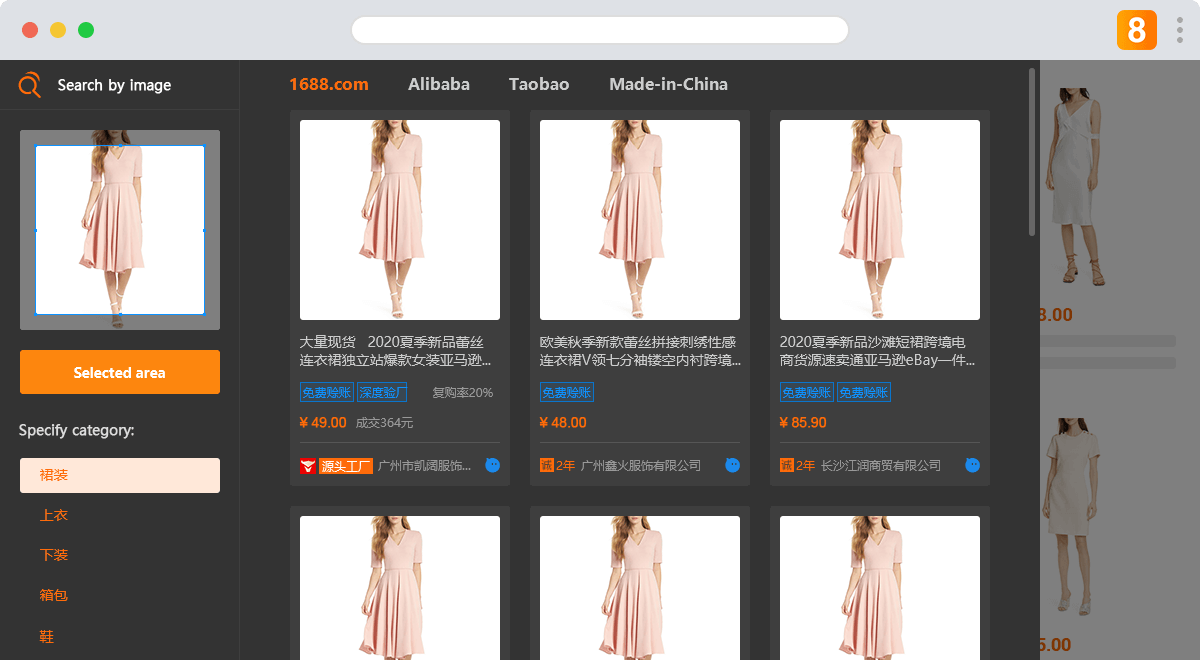 Furthermore, you can track the price history within 1 year, click "Track price" to add it to "My favorites", when price drops you will receive a push or Email notification.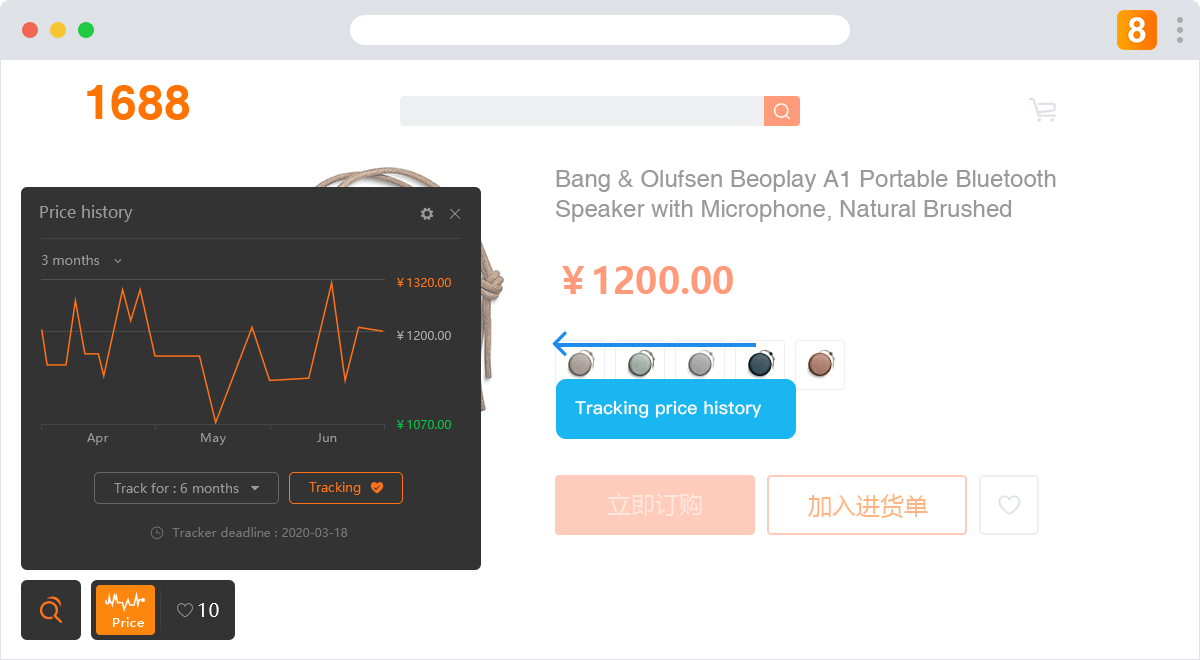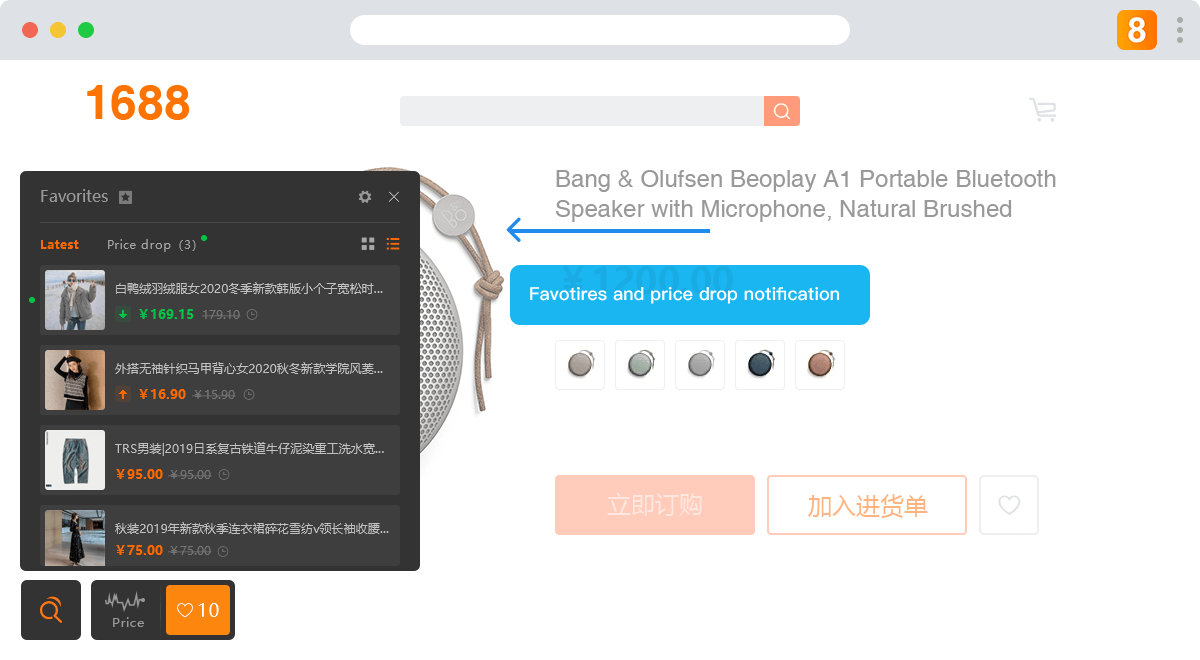 Install it for free:
https://www.aliprice.com/go.php?z=ifWyUVuHHP&ext=1&website=1688
AliPrice.com is a shopping assistant for AliExpress, alibaba, 1688, amazon, ebay and so on.