If you are looking for the WooCommerce dropshipping overview you are at the right place.
After going through this guide, you will get equipped with all information that you need. WooCommerce dropshipping is a very lucrative option for a dropshipping business.
WordPress is the most famous platform of the World Wide Web. 55% of website owners prefer it. WooCommerce is a plugin of WordPress.
It integrates eCommerce businesses on your existing websites. WooCommerce has also provided people with many other opportunities, techniques, and business models.
Dropshipping is one of them. WooCommerce Dropshipping is customizable and provides hundreds of unique and new opportunities.
You will not see any such a simple and straightforward option on any other platform. For example, you want to change your WooCommerce Dropshipping store.
You want to change into the conventional eCommerce business. With a few simple changes in the same platform, you can work fine.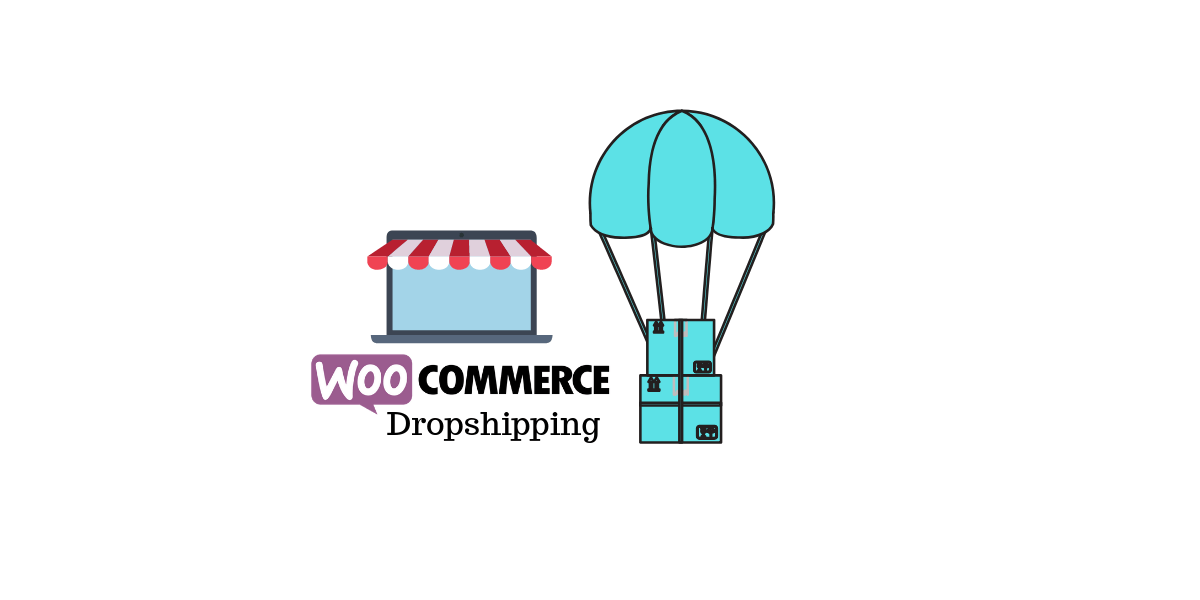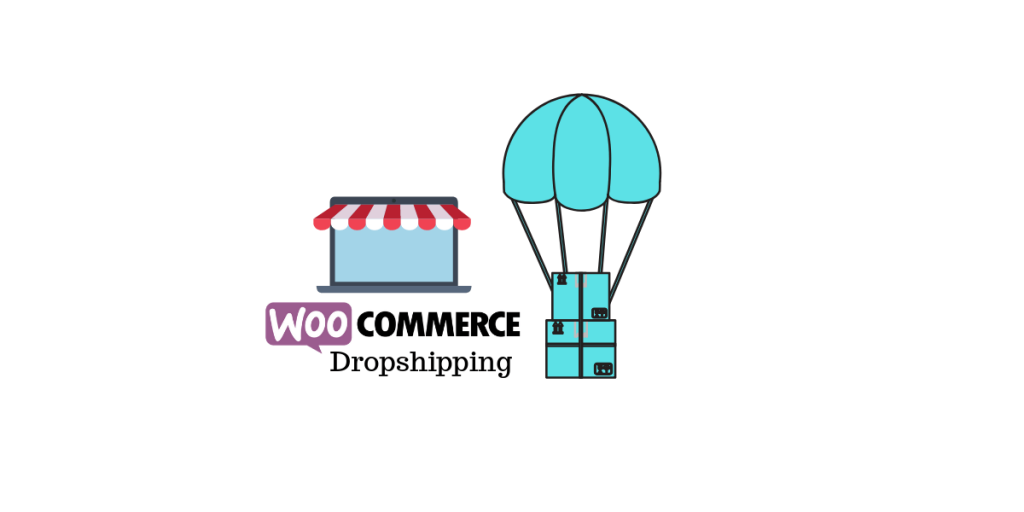 What is Dropshipping?
Dropshipping is a new breed of business. It has changed the lives of many people worldwide. Dropshipping is the outcome of eCommerce.
It is the opportunity that many entrepreneurs have opted to uplift their lives.
It is the method to test your limits to marketing.
Dropshipping also tests how smart you are in managing tasks.
Dropshipping improves convincing power.
It is very profitable, and you can start with a low budget.
It gives you the insight to start your brand.
Can help you understand the buying behavior in a certain part of the world.
It gives you the liberty to sell in any part of the world irrespective of the place you live.
Dropshipping has proven the success of borderless trading.
You do not have to keep inventory to start a dropshipping business except some models.
It can help you select your niche for online selling.
We can say that it is the first step to enter the world of eCommerce if you do not have any experience.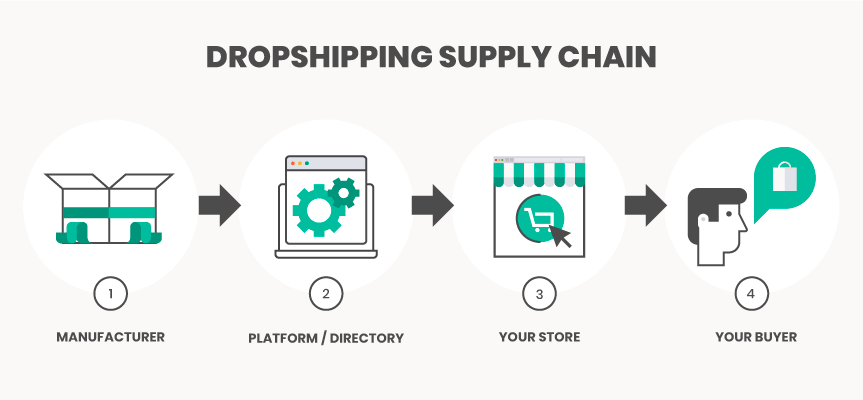 Dropshipping has two main models:
When You do not Have Inventory.
In this, you are reliant on the supplier. You act only as a marketing agent. Yet, you do not tell your client that you are not having any inventory. This dropshipping method is the cheapest of all. You can start it with even with a $50. This is the best technique for starters. This dropshipping method will give your insight into the eCommerce business. 20% of total e-commerce businesses constitute this dropshipping method.
WooCommerce supports this dropshipping method. WooCommerce also supports this method of dropshipping. Almost every eCommerce platform accepts this dropshipping technique. Except a few like Amazon.
This dropshipping method has very low-profit margins as there is high competition. But there is a lot of learning opportunity.
When you place products in inventory and fulfillment is done by another company you hire a party for fulfillment services
This method is entertained by Amazon. Amazon FBA is an example of this type of selling. In this model of dropshipping, we select a product. Then we put it to display either on our website or any marketplace.
When there is an order, you will dispatch it virtually on the internet. The rest will be fulfilled by the party who has your product. Even the returns are with the company that is fulfilling the orders.
Both methods have been accepted worldwide as a dropshipping business. Dropshipping has allowed us to have liberty in selling our product. It has made trading borderless and easy.
Suggested reading:Dropshipping Business: Beginner's Guide
WooCommerce is a special plugin of WordPress. It is designed to help people who want to sell online. It adds a feature to the WordPress website. These main features are shipping, payment method, billing method, tax, etc.
When you are making an eCommerce website, you need to have some tools. These tools help can help you with the following things.
Manage sales.
Deliver products.
Set payment methods.
Send auto-generated emails.
Manage orders.
Give an update about the inventory.
Manage taxes.
Choose the shipping process.
Maintain ledgers.
You can maintain all these features by installing WooCommerce. It is an open-source plugin. You can install it on your WordPress website developed particularly for this purpose.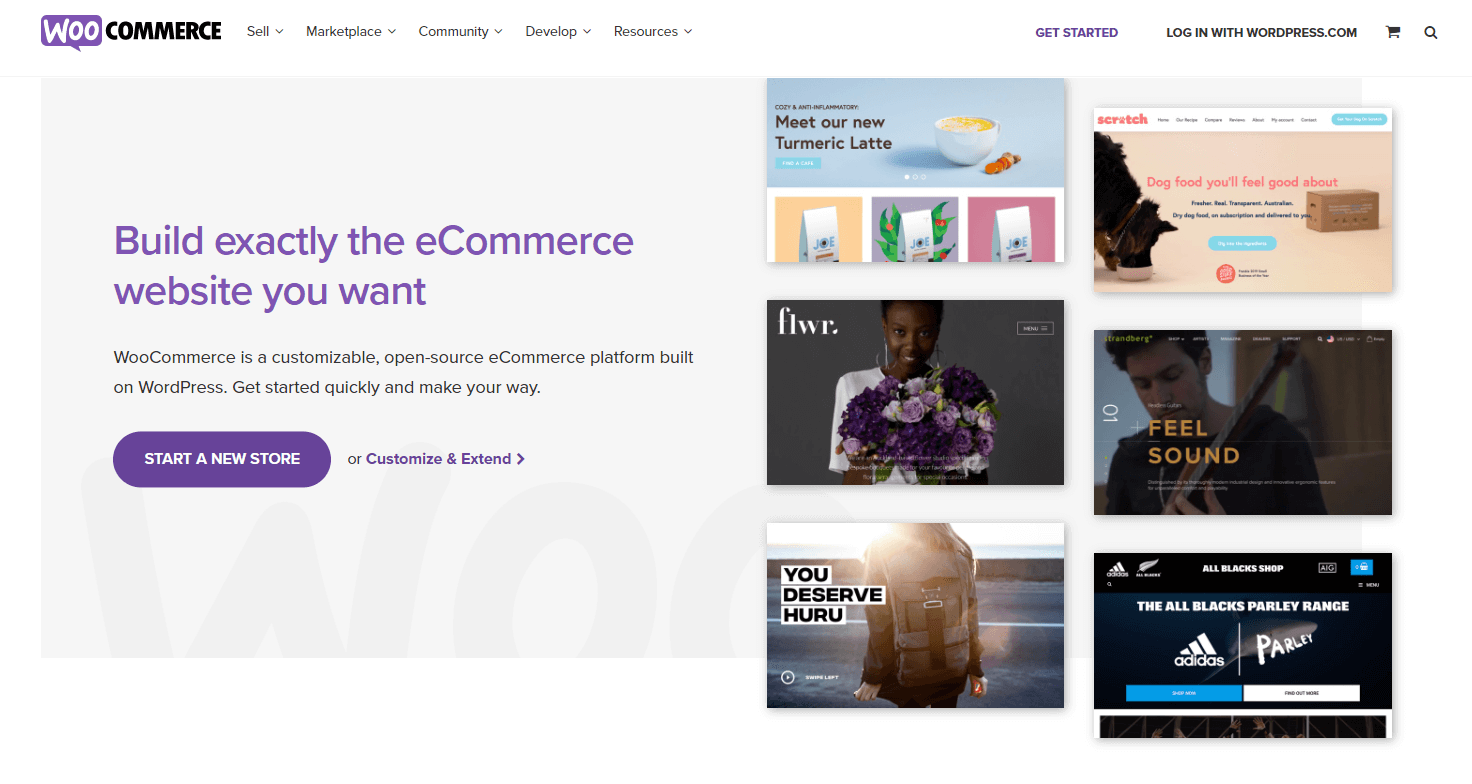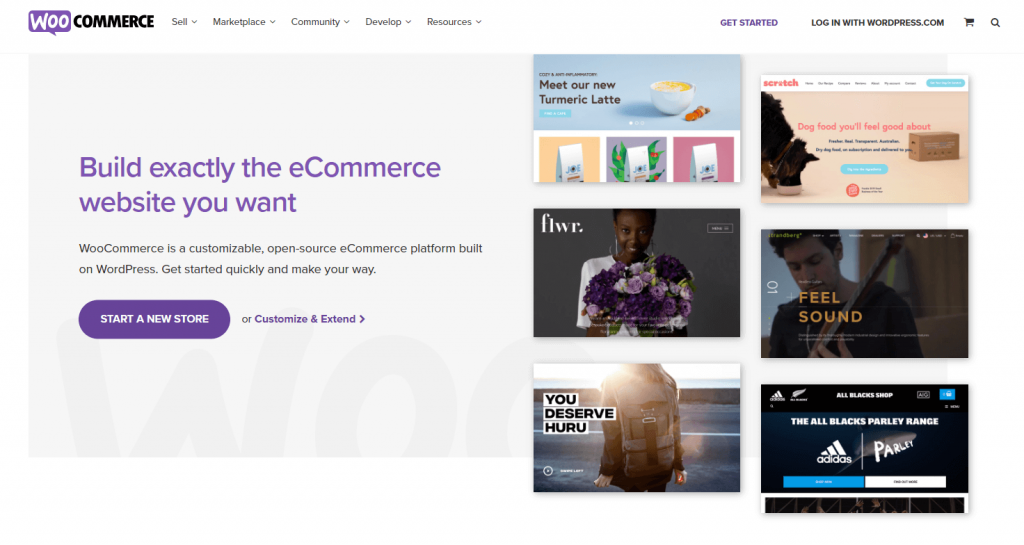 Shopify vs WooCommerce — Why dropship with WooCommerce?
If you are a new seller, you might have seen a lot about Shopify. Also, you have seen a lot of promotional and marketing ads on your social media.
And you might be considering Shopify as the preferred dropshipping tool. But it is not like what it seems.
WooCommerce is an open-source product. But Shopify has a strong marketing team. There is also an affiliate program to attract people.
WooCommerce 3.3 million users while Shopify has 1.3 million.
WooCommerce has unlimited themes whereas, Shopify has around 65 only.
Installation in WooCommerce is professional while very simple and easy.
You can write as many blogs as you want in WooCommerce. But, in Shopify, you have limited access.
Even with the strong marketing of Shopify, WooCommerce is still highly preferred. There are some reasons for it. So, let us find out why.
Price:
WooCommerce is free. Yet, you may have to pay an annual fee for the WooCommerce dropshipping plugin. But it is way less than any other dropshipping option available over the internet.
Product Restrictions:
WooCommerce does not have any restrictions or fees on any product you display. You can place as many items on your online dropshipping store as you want.
So, it gives you freedom and a more personalized look. You are free to do anything in any way you like. There is no restriction on category as well. Or any charges to select a certain category.
But, in Shopify, you have limits and restrictions. You must charge extra to increase the limit.
Flexibility:
The best thing about WooCommerce is its flexibility and many ways to customize. Suppose you have dropshipping, affiliate, and products from your brick-and-motor store.
You want to display all at the same time at a similar store. You can display them all without any extra fee or limitation.
Suggested reading:Shopify Dropshipping :Ultimate Guide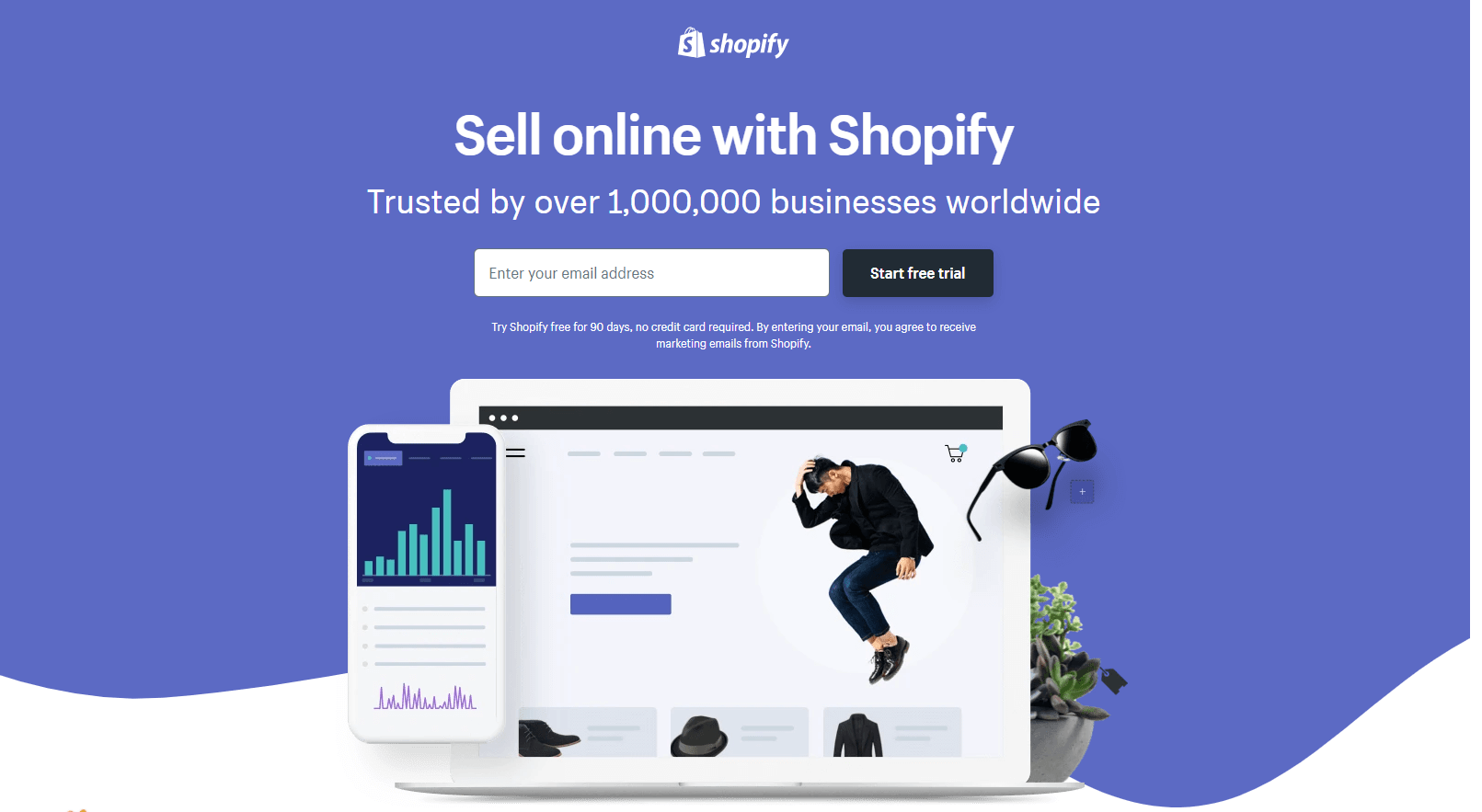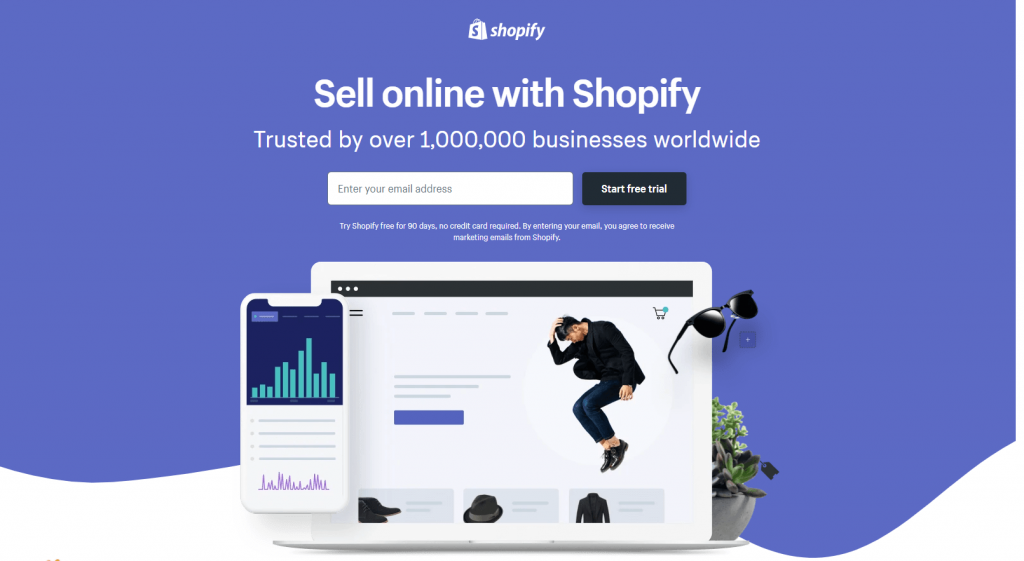 How to Find WooCommerce Dropshipping Products?
People follow different strategies to find the WooCommerce dropshipping store. It depends on what they are looking for themselves for the next five years.
The best thing for the starters is to experiment as much as you can. And eventually, you will find the product that is working for you. Yet, consider drop shipping these two things for better sales and low returns.
Try to sell products that are neither very high in demand and nor low.
Try to sell products that would have a reasonable profit margin.
Under $200 Is the Sweet Spot for Product Pricing
Now, let us talk about the pricing of the product. For WooCommerce dropshipping, we suggest that product price should be less than $200. Ideally, we think that the best price for dropshipping water should be between 10 and 150 dollars.
This is because when you select a product between this range.
You will find that it is affordable for many customers. So, you must look for purchasing power as well. In addition to this, you must see how much profit margin is for the specific product.
For example, if you are selling a product for $10 then it should have a profit margin of 5% that is $0.5. Likewise, if you are selling a product of price $100 then you must have at least a profit of 5 to 7 dollars.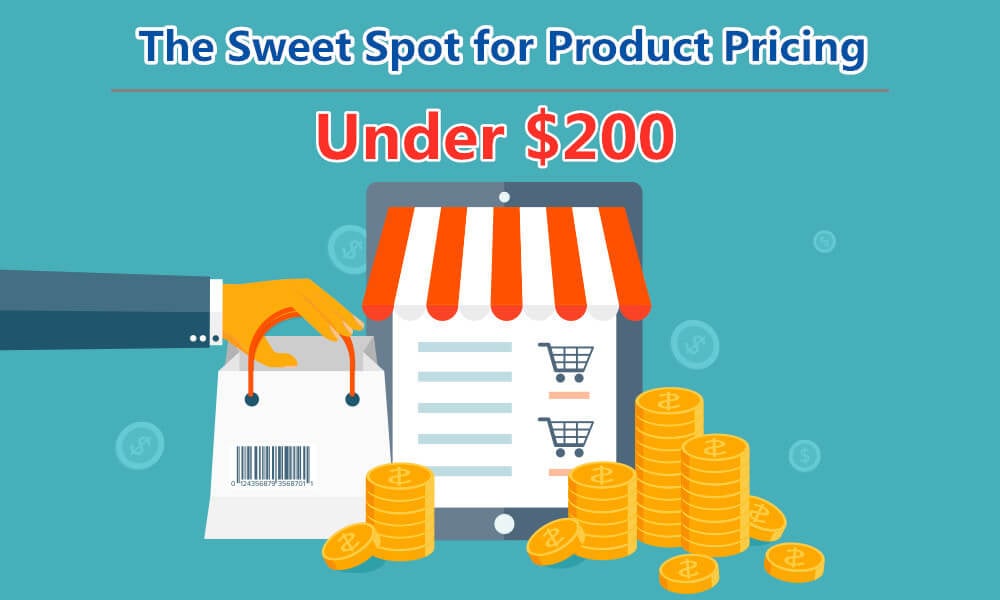 Be Aware of Product Dimensions/Weight
Product dimensions and weights are very important. Selling a product that has specific dimensions/weight, is very critical.
Weight/Dimensions should always be accurate. Else you will be facing a lot of returns and refunds. This is going to impact your rating.
Weight can also put an impact on the shipping charges. So, make sure the weight should be normal and easy to carry and deliver.
Browse Amazon for Products ideas
Get ideas from Amazon as it is an easy-to-research marketplace for dropshipping.
Amazon ratings and reviews tell you about the quality, price, and standard that you may need. Then you can find the product that is best for your store.
People selling dropshipping like a brand are e. For example, meowingtons.com is the online dropshipping store.
Yet they have all products aligned with them. You cannot judge whether they are dropshipper or a real bladder store.
Use keyword research
Keyword research tools help you identify the right product that can give you profit. The keyword research tool helps you understand the market.
Many keyword search tools know the algorithm to check, which product is high in trending. This will also help give insight into different marketplaces and search engines.
Keyword research is also useful for marketing for the organic audience. You need to have all related keywords integrated into your product description section.
And other places to rank better in the search engines. It will help people find you when they search for a specific thing.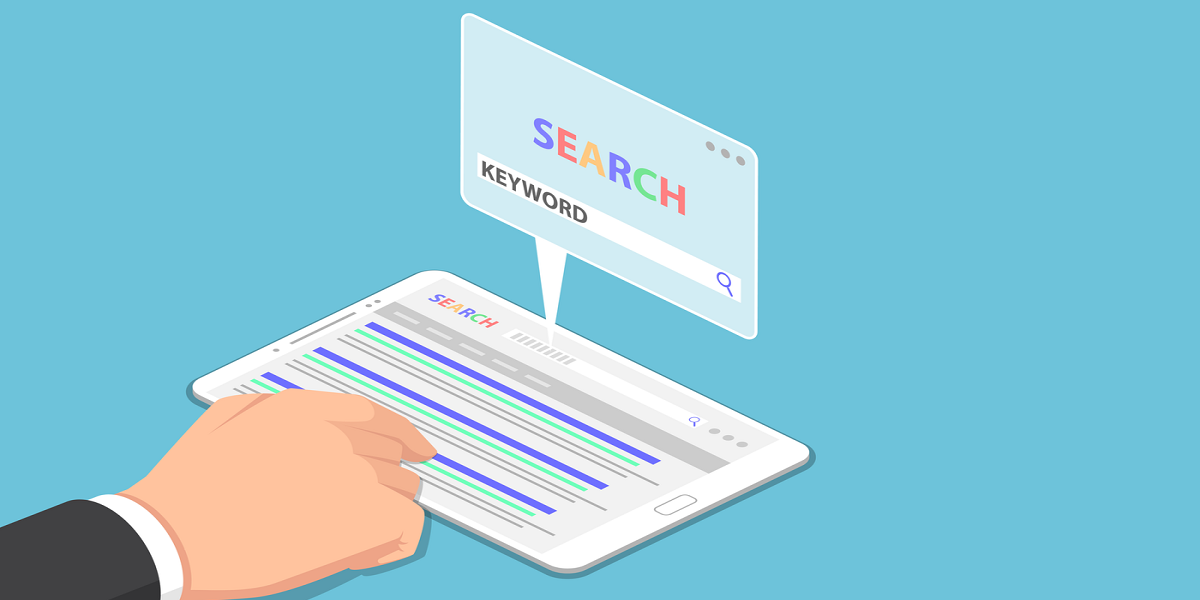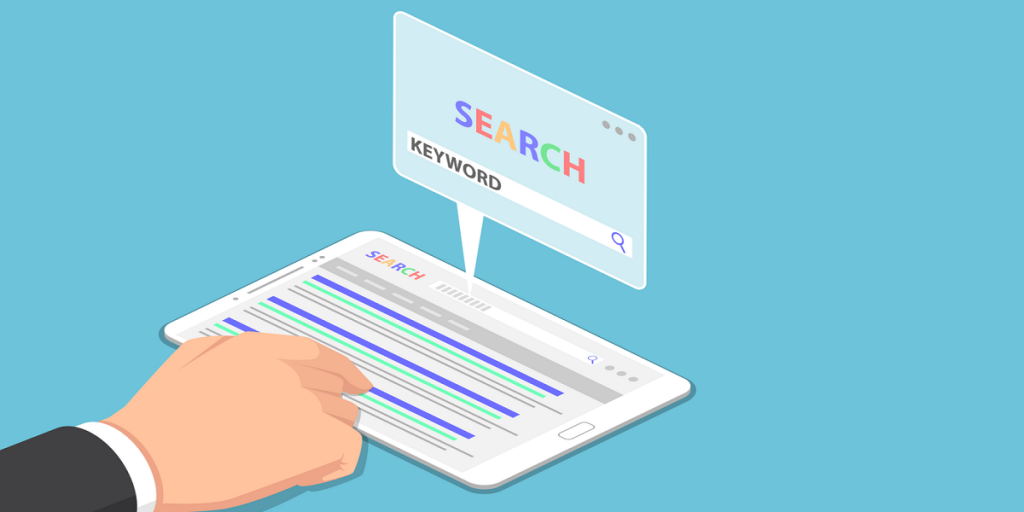 SaleHoo
SaleHoo is one of the famous websites from where you can discover vetted suppliers. SaleHoo registered suppliers are very reliable. But you must pay a fee for discovering suppliers.
Google
Finding suppliers for the product you want to dropship is not a good idea. Many dropshippers worldwide are not accessible via google. And that is the only reason why dropshipping is successful.
But if you can find them via google you would have the advantage over your competitors.
Worldwide Brand is more than 20 years old eCommerce website. The purpose of its start is the same. When the founder was unable to find the wholesaler, he decided to introduce a website. This website according to him would have authentic information.
He wrote the essay on it and then launched the website. Many wholesalers liked and joined this worldwide. And now you can get a directory by giving a one-time fee of $299.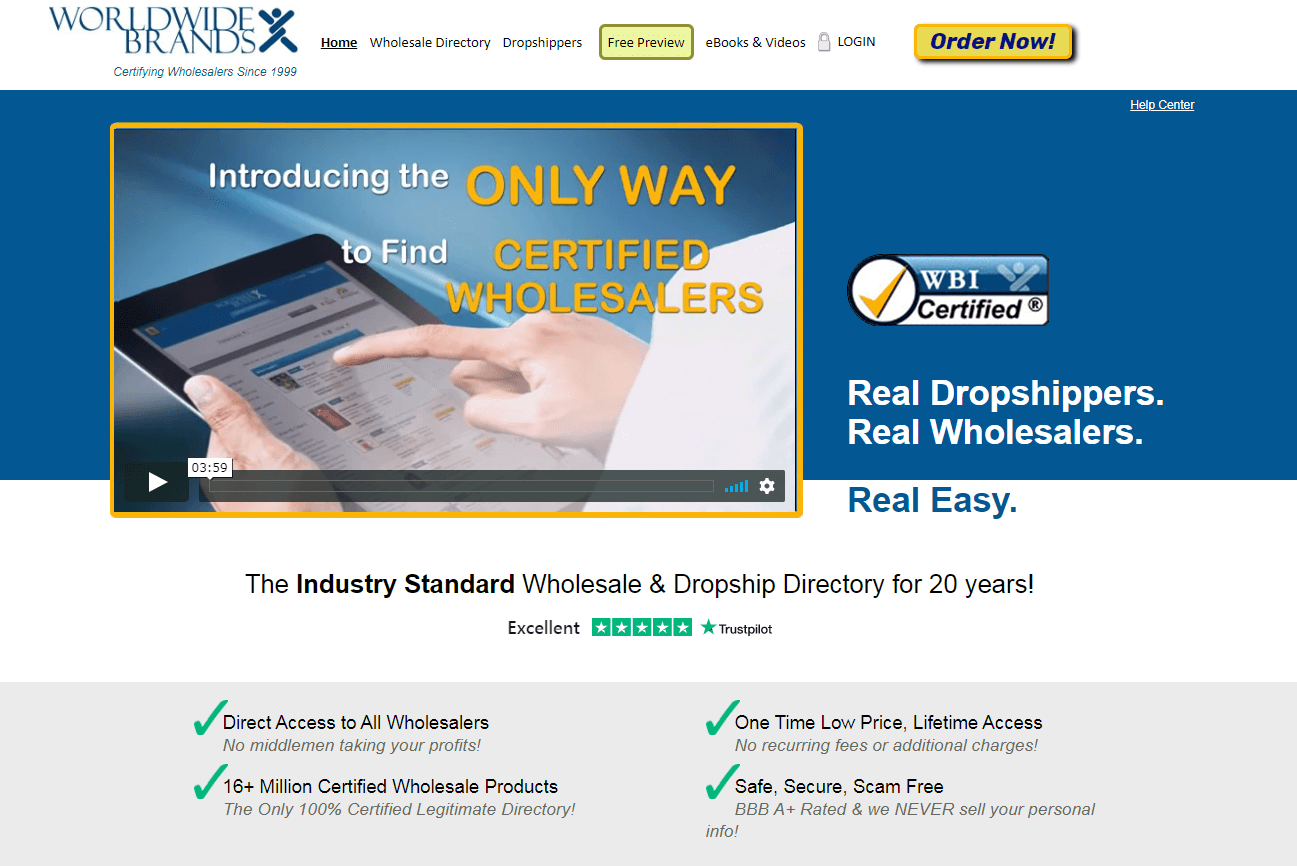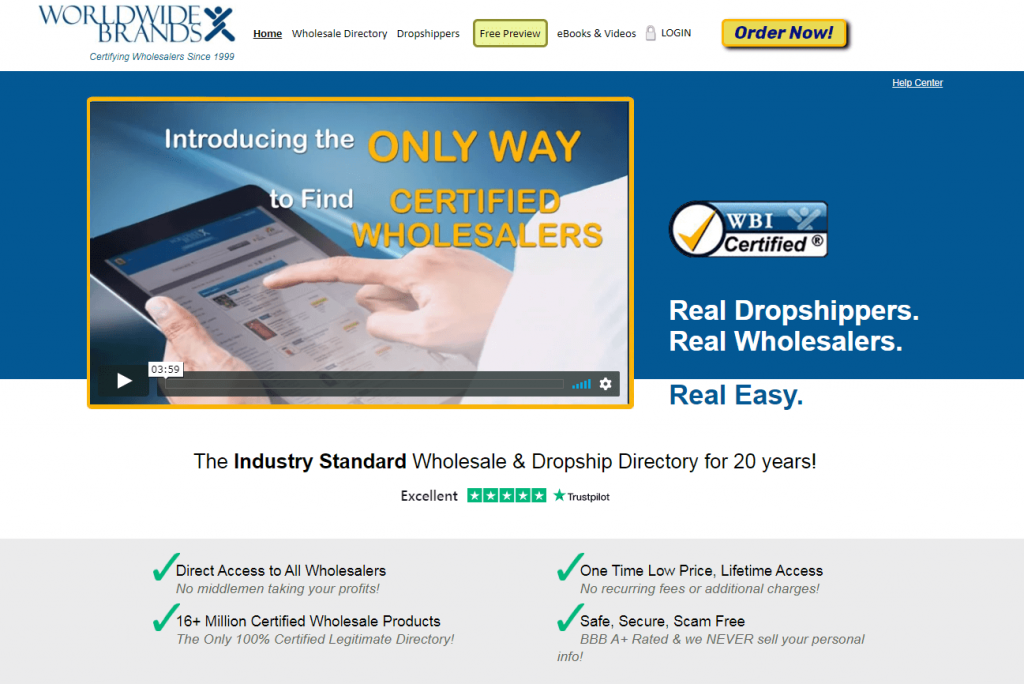 Where Can You Find WooCommerce Dropshipping Suppliers?
We can find WooCommerce dropshipping suppliers in every part of the world. WooCommerce dropshipping shop is customizable and comprehensive.
Let us see some top supplier platforms for WooCommerce dropshipping.
AliExpress
Many people uesd to ask: Is Aliexpress safely? AliExpress is the biggest B2C eCommerce website. It is the biggest platform for dropshippers. WooCommerce Dropshipping also offers automated AliExpress product listing. It automates and keeps you away from many worries.
DHgate is another marketplace with the motive to buy and sell globally. It is another Chinese eCommerce marketplace, which has opportunities for dropshippers.
DHgate prices are very reasonable for many of its products. It is ranking after AliExpress for WooCommerce. DHgate has more than 15 million active products.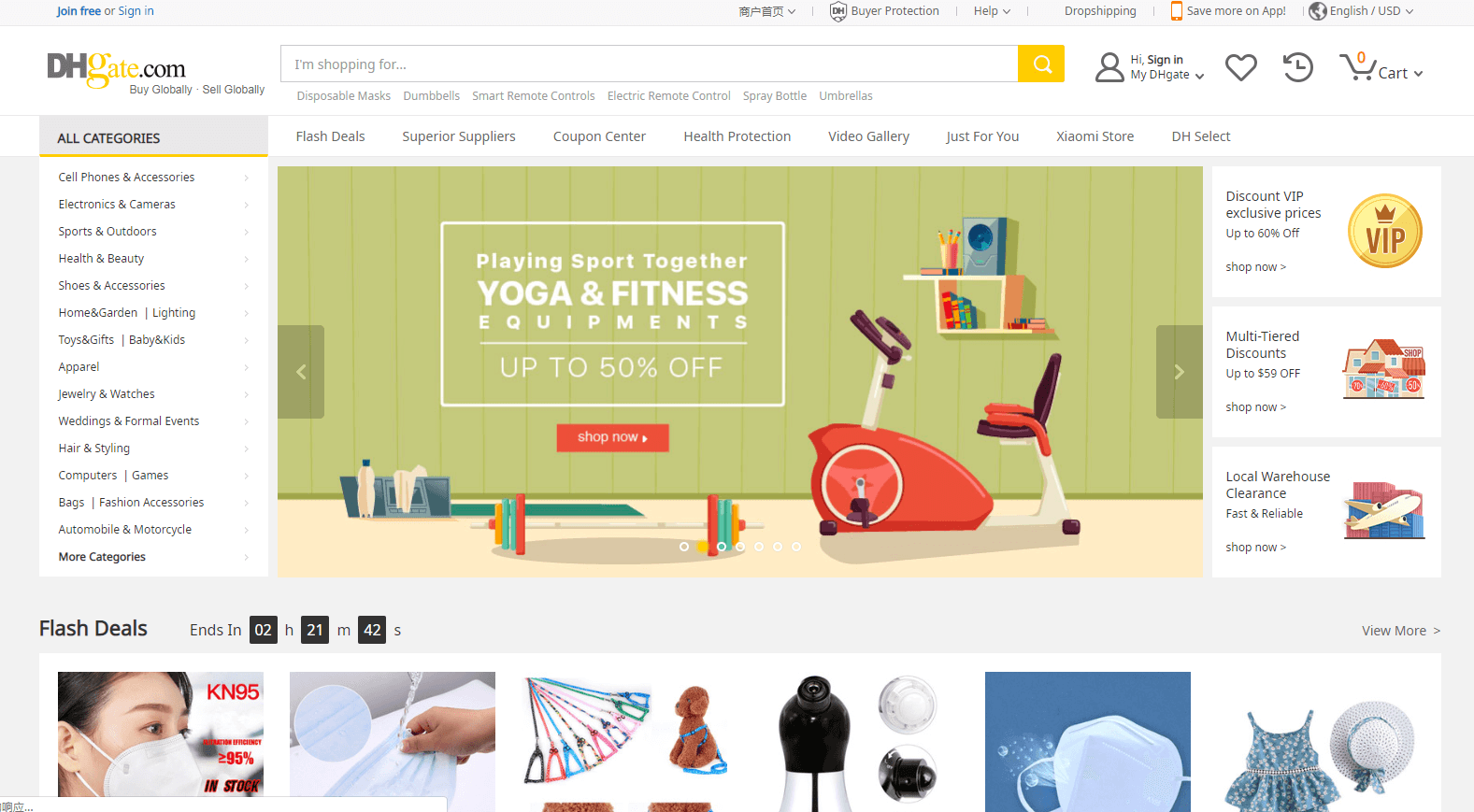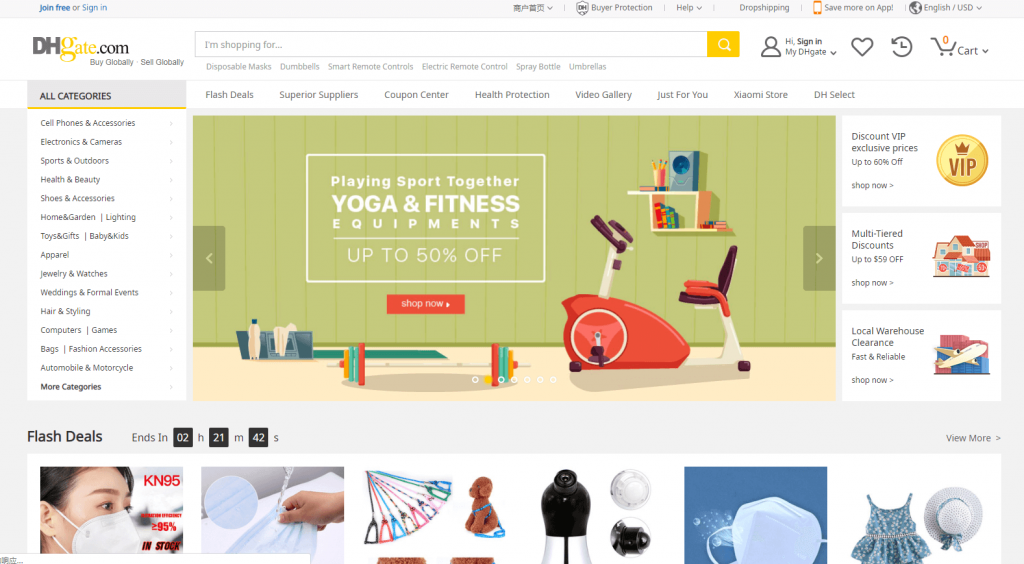 Made-in-China
Made-in-China is another global business opportunity for many dropshippers. It has a few specific niches and business sellers.
Made-in-China is a B2B platform for industries in China to sell worldwide. This is the best option when you are dropshipping through Amazon FBA.
If you want to work on a dropship model where you have a product, but you will not touch it. That is, you will manage the delivery with other 3rd party service providers.
Then, Global Sources is the best option for you. The founders are doing international trade since 1970. It is not worthy to work as a WooCommerce dropshipping where you display and sell the products. Global Sources is a B2B business. Some B2C is also available but there is uncertainty for this.
These are the best option to find your dropshipping supplier. That will base on the dropshipping model you are following for WooCommerce.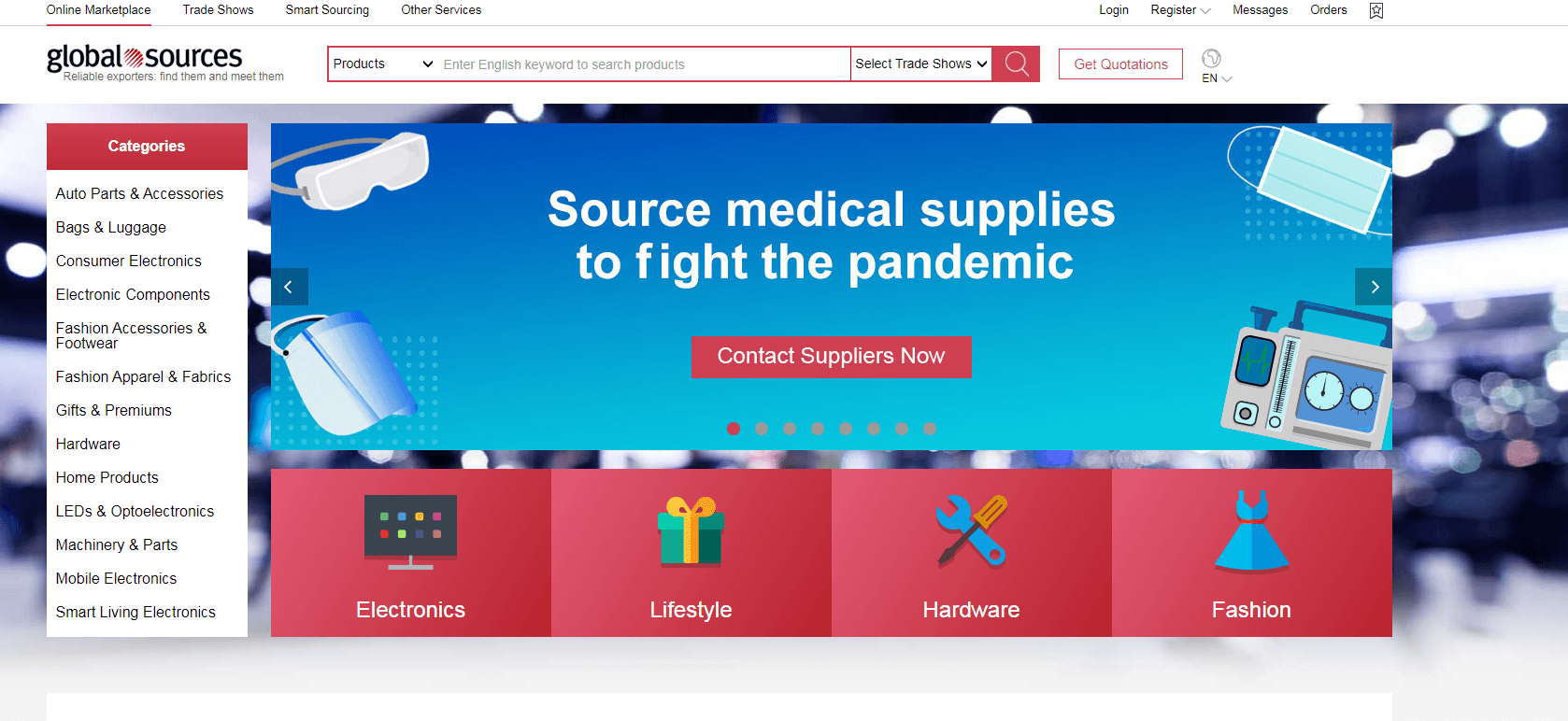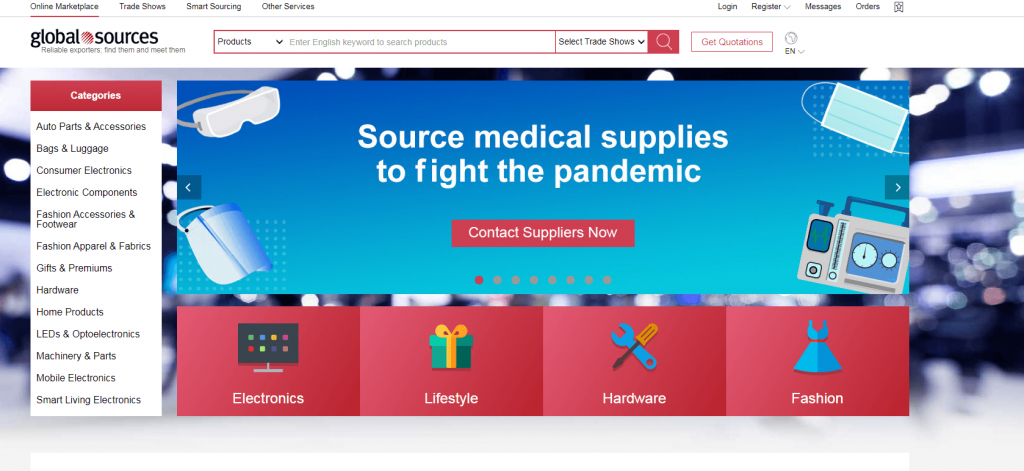 How to pick a Supplier for Your WooCommerce Dropshipping Business?
To pick the right WooCommerce Dropshipping supplier you need to know about indicators. This will help you choose the right one.
The first step is to watch for the right indicators. The indicators tell you about the authenticity of the supplier.
First, the step is to check the reviews.
Second, check whether they offer samples. The authentic supplier is always ready to provide samples.
They are open to factory inspection.
They will follow a secure procedure for the deal.
Following are some other pivotal queries that you should also consider are:
How long shipping takes?
Shipping time matters. If you are doing the drop shipping, under direction from the supplier model. Yet, if you have your inventory the case would be different.
Is the quality of the product good?
Quality should never be compromised. It will impact your status to sell. It can also result in chargebacks.
Is communication with the supplier smooth?
There should be a clear and smooth conversation with the supplier so you cannot lose any key points. Complete understanding is necessary for a better business relationship and uninterrupted supplies.
Suggested reading:How To Find The Best China Dropshipping Suppliers?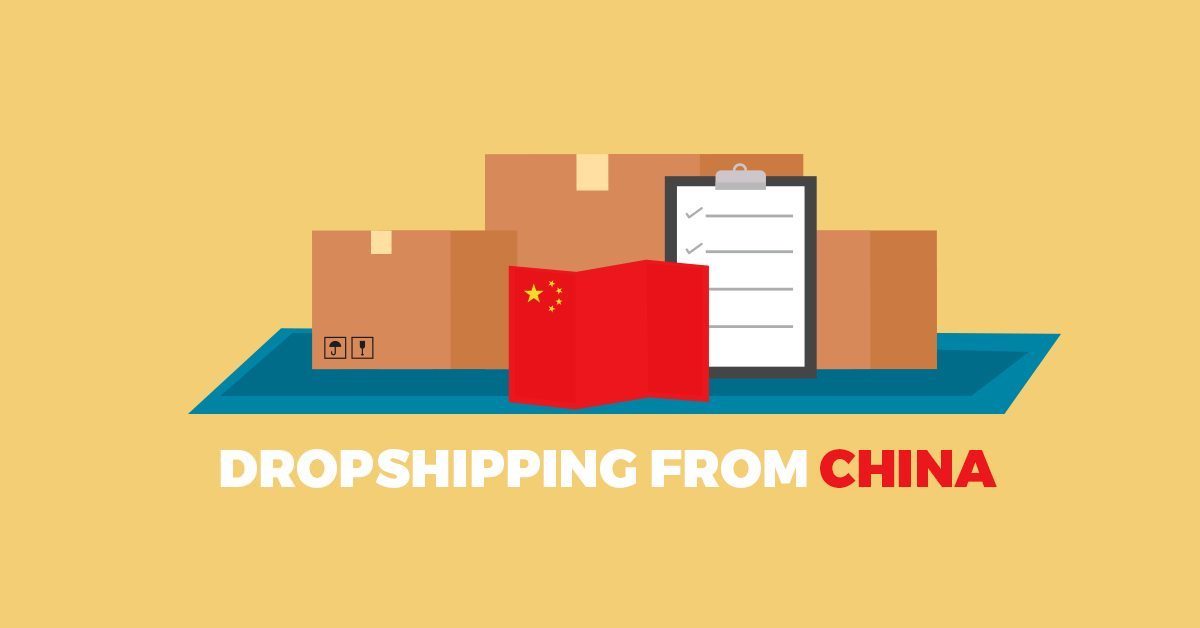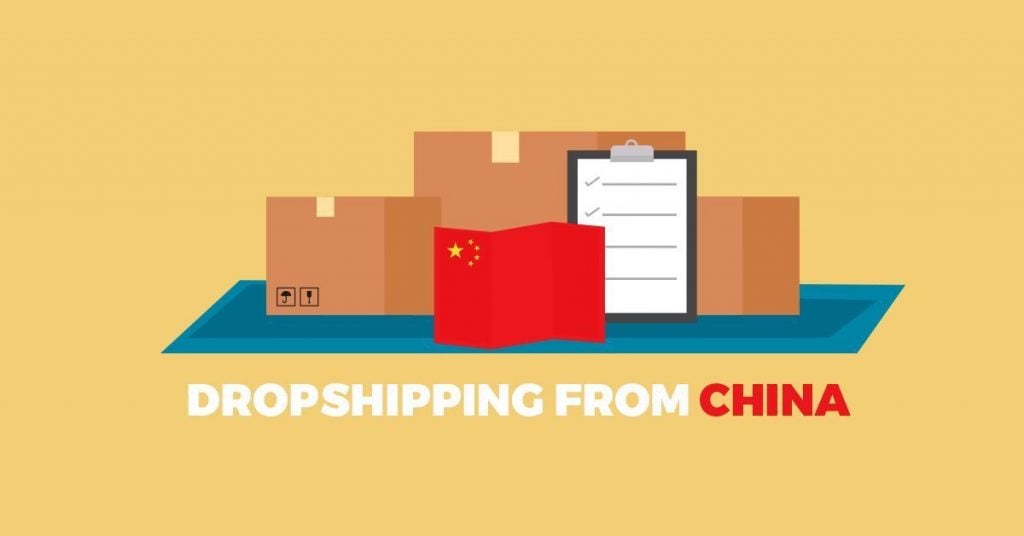 How to Create Your WooCommerce Dropshipping Store?
Now, let us find out how to create a dropshipping store. WooCommerce dropshipping plugin by OPMC is the best dropshipping tool that has been tested for years. They can also provide you with hosting, security, and designing services on demand.
Step1. Sign Up for Hosting and Install WooCommerce
The first step is to buy a reliable WooCommerce hosting service.
Then install WordPress.
Install the eCommerce template or hire a developer for design and development.
After that at the plugin section, install WooCommerce.
Follow the procedure of installation and fill the forms.
(You can skip the shipment and taxation section during installation if you want to fill it later.)
Step2. Configure WooCommerce (Payment Gateways, Shipping)
After installing WooCommerce, go to Dashboard > WooCommerce> Settings.
See the Payment gateways installed.
If you want to add any other payment service, install the plugin of that gateway.
Select shipping rules and taxes as per your need.
When all this is set up you are ready for the eCommerce.
Step3. Pick Your WooCommerce Dropshipping Plugin
After that, install the WooCommerce Dropshipping plugin by OPMC. They charge $49 for a year. They have a 30-days-money back guarantee. And very active customer service.
Now, you have all the required data.
Step 4: Add Your Products
You are all set. Now, you can add new products. Your dropshipping store is ready. A plus is, you can also be able to use the Amazon affiliate program in an automated format.
You can give access to local suppliers for dropshipping. AliExpress dropshipping will be more automated and straightforward.
Suggested reading:AliExpress Dropshipping Guide
Best WooCommerce Dropshipping Plugins Recommend
There are other best Dropshipping plugins recommended for WooCommerce.
WooCommerce Dropshipping
WooCommerce dropshipping will give you the freedom to manage your account. They also offer custom supplier's account for supplier management. It also offers an affiliate program that would help understand the basics of Amazon. WooCommerce dropshipping is the best option for sellers. Those who want to advance in e-commerce business.
Ali Dropship is another top-selling WooCommerce dropshipping plugin. It has developed to sell with AliExpress suppliers. It is very convenient to import products from AliExpress like the former.
AliDropship adjusts automatic pricing and inventory.
It gives an automatic fulfillment service. The cost of the AliDropship plugin is $89.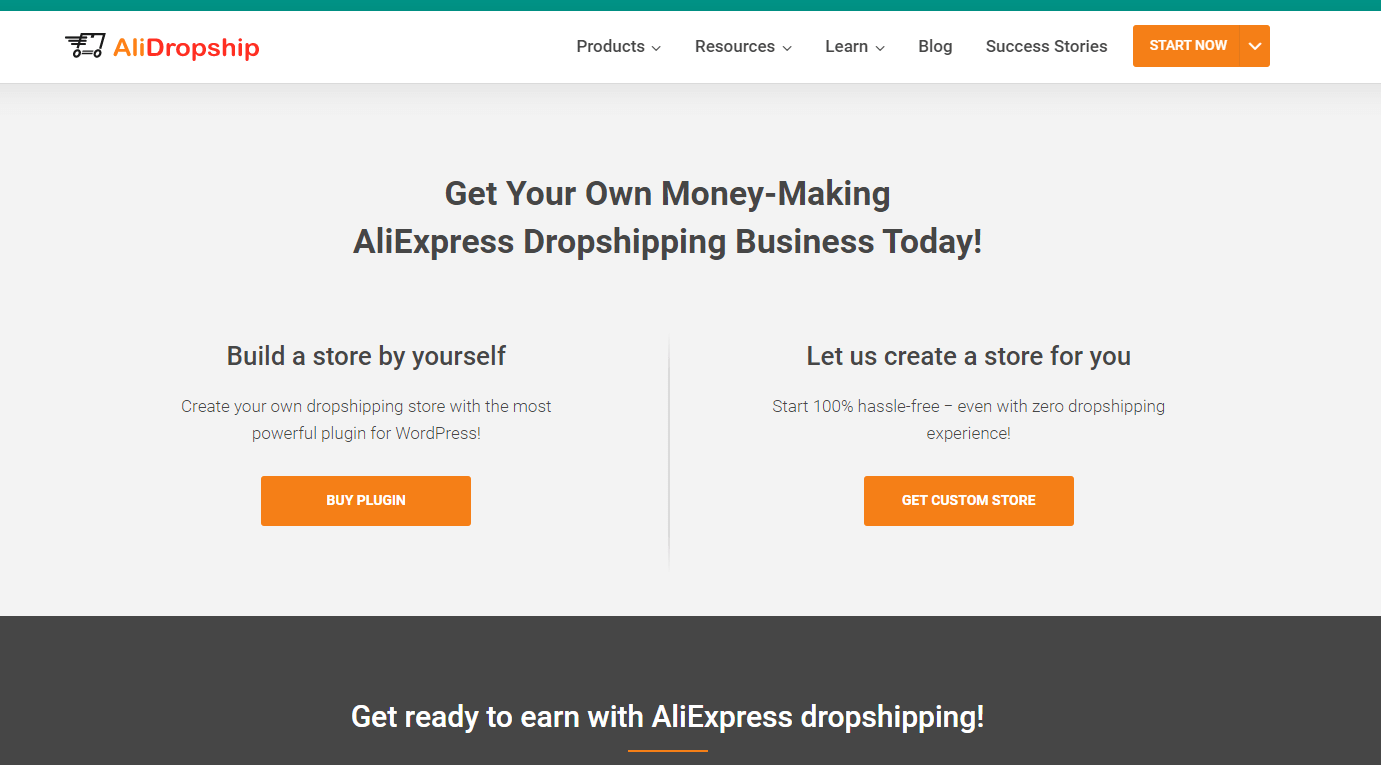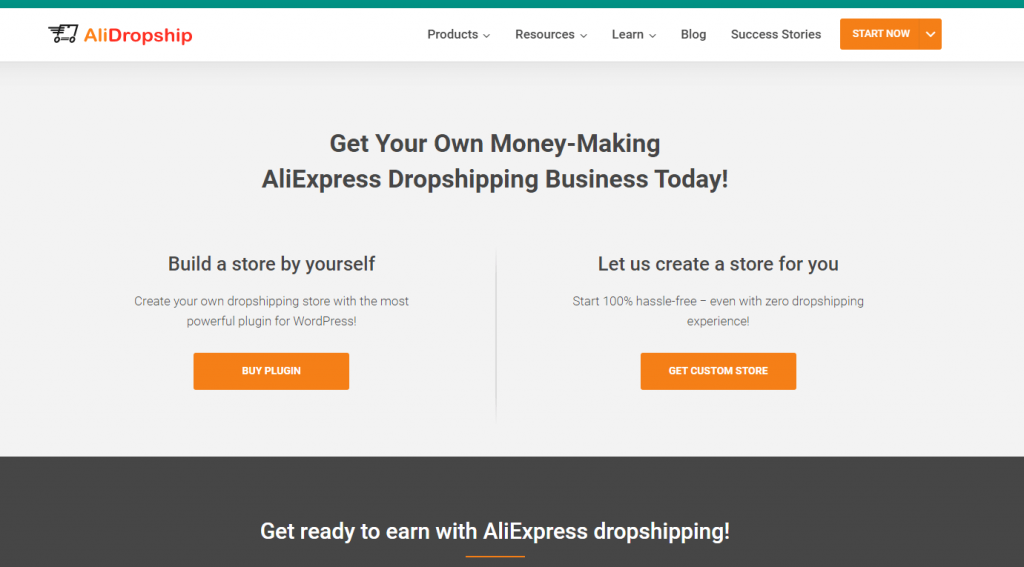 Spocket
Spocket is another competitor on the list. It provides a dropshipping service in North America, Asia, and Europe. It is very easy to use and automate your selling. Spocket provides the inventory of high selling and trending products. You will have limited selling but high-profit products. Its fulfillment process is very fast.
Woo Dropship also provides you with import service from AliExpress. Like the first two, it also has a Google Chrome extension. This makes imports very fast. You can import products in real-time.
The sync service is splendid. It monitors prices and out of stock items.
Woo Dropship also offers image editing services for the product.
It has different packages. The basic package is $14.99 for one month. It has a limited stock option. The full version is $49.99 per month.


Dropified
Dropified is the advanced WooCommerce dropshipping plugin.
You can make bundle offers to make your dropshipping profitable.
You can use many accounts in a single interface of Dropified.
We can make a better relationship with your customers.
It has eBay integration.
An auto fulfillment option is available.
Dropified is a good tool for people working in the USA.
AliExpress dropshipping is very easy.
YouDroop
YouDroop is an Italian based company. It is one of the best for the people living or drop shipping in Italy. YouDroop is a B2B marketplace. It can integrate into your WooCommerce website for better results. It has a great advantage for dropshippers to the WooCommerce dropshipping stores.
DropshipMe
DropshipMe is the WooCommerce plugin. It works for the entrepreneurs interested in AliExpress. It is an AliExpress dropshipping automated tool. They have thousands of pre-edited product inventory. These are for the customers who sell via DropshipMe. It is a very competitive tool for WooCommerce dropshipping.
FAQ For WooCommerce Dropshipping
Here is some frequently asked question related to the Dropshipping
Is WooCommerce free?
Yes, WooCommerce is free. But there are some fees that you may need to pay which are not part of WooCommerce. For example:
Hosting fee.
Domain name charges (can be free sometime).
Dropshipping plugin fee.
Website development fee (if not done by oneself).
PayPal and credit card fees.
Currency conversion charges.
How much does WooCommerce cost?
WooCommerce being open source does not cost anything. Yet, for making a full website from scratch could charge you some amount. It depends on your use. Let us see the range of money that could be needed for an eCommerce website.
Web hosting can be between $5 to $500.
For any professional Domain like .com, .net, co.au, co.uk etc.
The charges would be between $8 to $12 /year.
For designing and development, it will cost between free to $100,000. It depends on the content and size of the company.
Add-ons and plugins will cost from $29 to $79 for a year.
How do I create a product in WooCommerce?
There are many methods to create products. As there are many plugins for that. The most general method is opening a WordPress Dashboard. Then go to the product section. Select Add New product. And add content and pictures manually to the tabs. Set prices, shipment, etc. And publish.
The second method is, using a certain plugin to import data. Or use tools like Elementor or Div to add graphical page.
The third option is via CSV file and many more.
It depends on you that what is easy for you.
What is product type in WooCommerce?
The product type in WooCommerce is not specific. You can choose any category or type by yourself. WooCommerce is a generic product type. You can shape it the way you want it to be. Product types are customizable.
Does Oberlo work with WooCommerce?
No, Oberlo is the plugin of Shopify. It only works with Shopify. Shopify and WooCommerce are competitors. So, they are different.
Does WooCommerce take a percentage of sales?
No, WooCommerce does not take a percentage of sales. The profit is yours. Yet, payment services take their cut on every transaction.
How LeelineSourcing Help you find best WooCommerce Dropshipping Products and Suppliers
LeeLine sourcing is the top sourcing provider in China. We are committed to providing our clients with every possible help they need. We work with our clients to guide them about each and everything related to eCommerce.
LeeLine Sourcing has been working in the sourcing field for more than a decade. LeeLine Sourcing believes in the best customer services.
We have plenty of solutions for our clients interested in eCommerce business via WooCommerce.
LeeLine over the period has developed a great relationship with the top manufacturers and suppliers. We know every supplier in China that has online visibility or not.
We can decide for you to improve your dropshipping business. With our contacts, you will be able to have more profits for the products. We know the source of every item made in China.
If you are finalizing a deal with one or more clients, we are here to help you.
If you have difficulty in communicating with your clients, we can act as your eyes and ears. LeeLine Sourcing has trained faculty who can help you negotiate in your deal.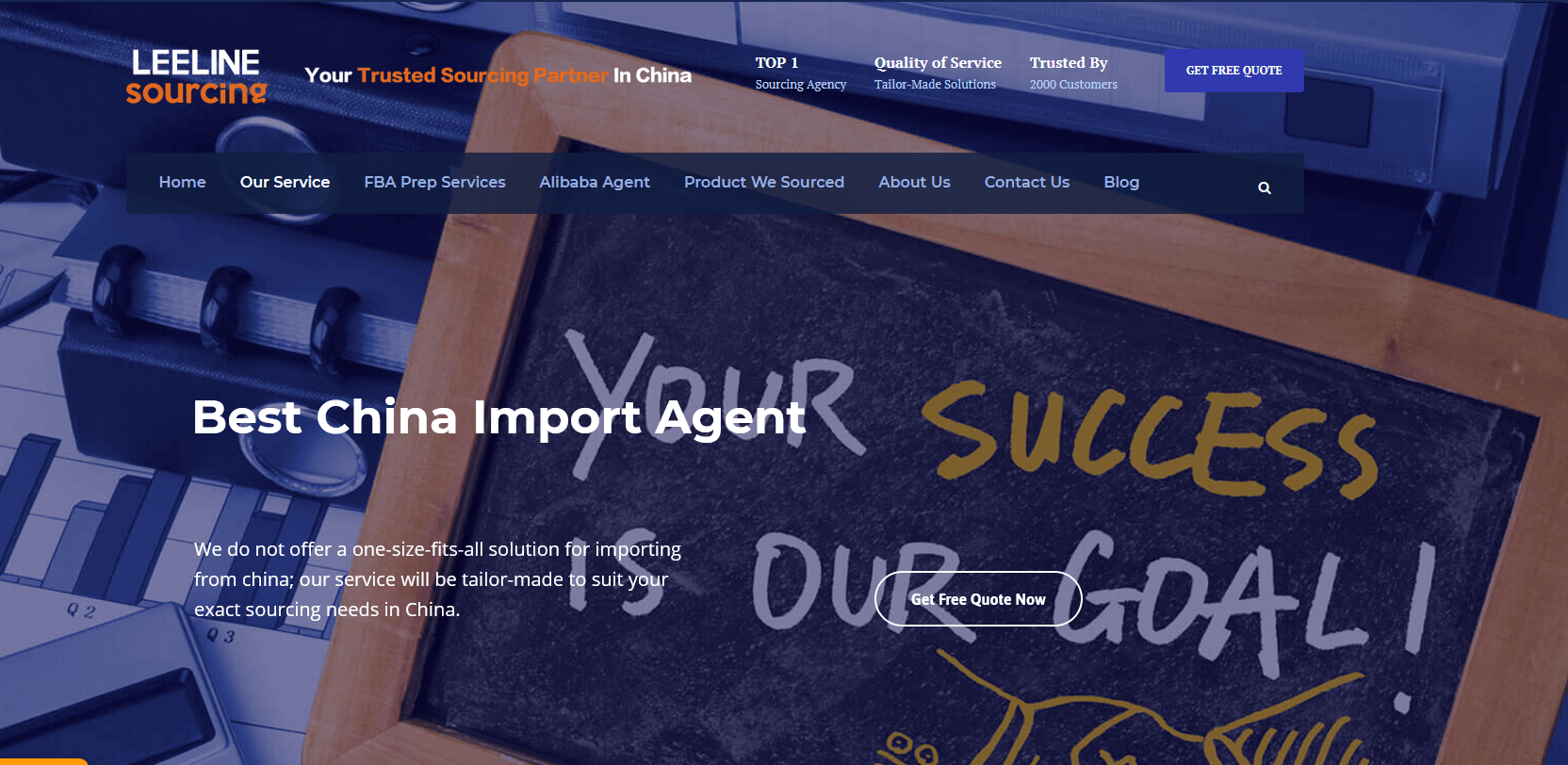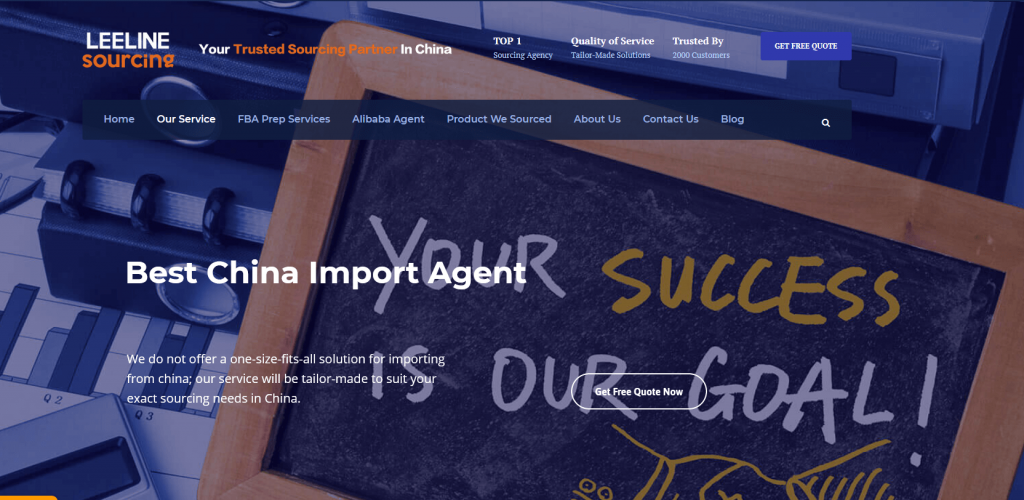 Factory Inspection and Audits are topmost services. It has helped our client to gather trust on us.
We have a thousand of niche products that can help you improve your online selling. We also provide logistic service. You can use our warehouses in China as a collection point. As sometimes, our clients are dealing with multiple clients.
Our logistic service is in-time and very consistent in almost every part of the world. We would be happy to assist you in every possible manner.
With our experience, we gathered a lot of niche products that can be lucrative. Our splendid team has collected information about the suppliers.
We will direct you to the exact person that you need for your WooCommerce Dropshipping business. We also offer air, ship, and rail service. It depends on our clients' location.
Suggested reading:How To Find Suppliers For Your WordPress Dropshipping Business: Quick Guide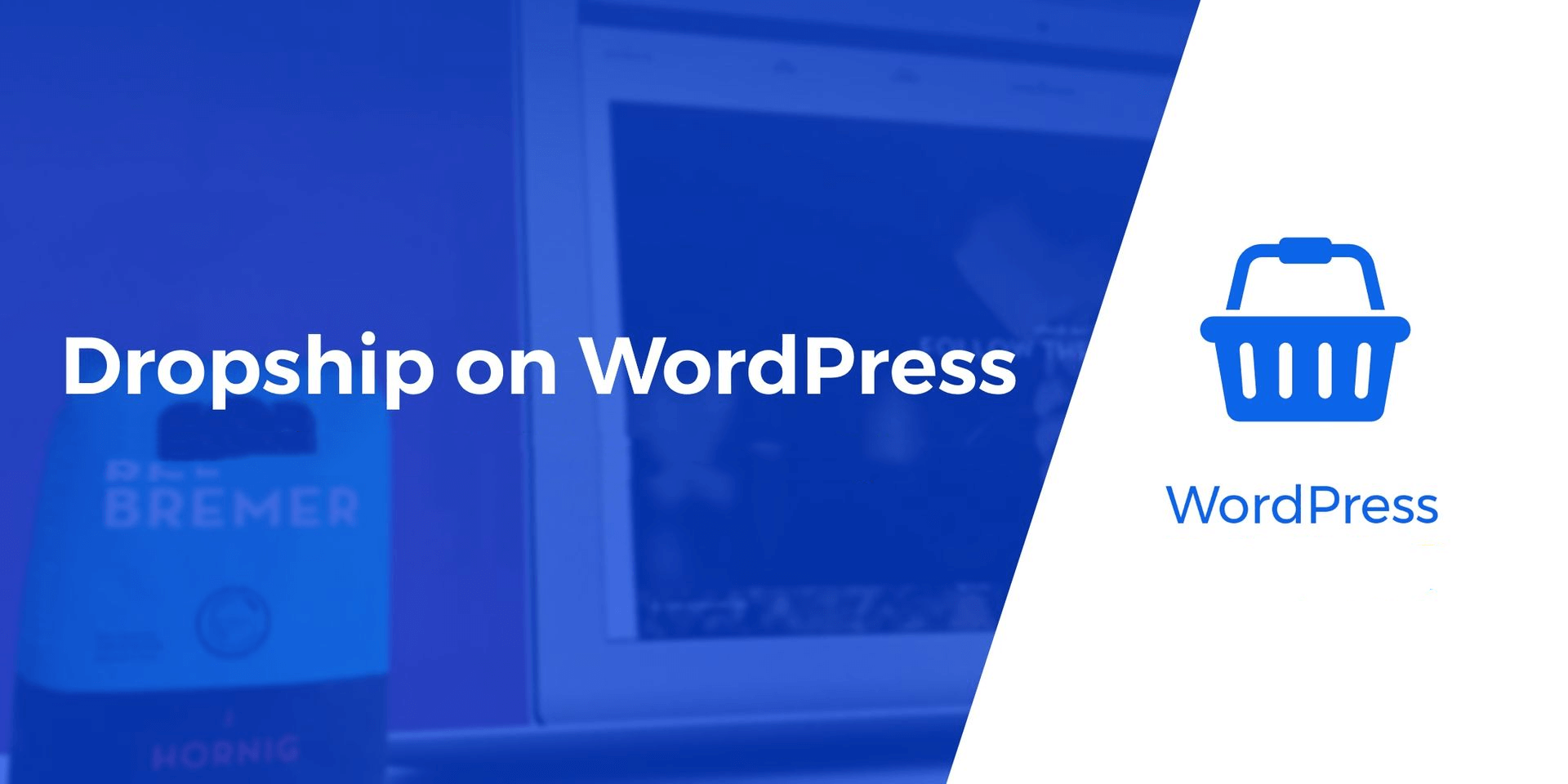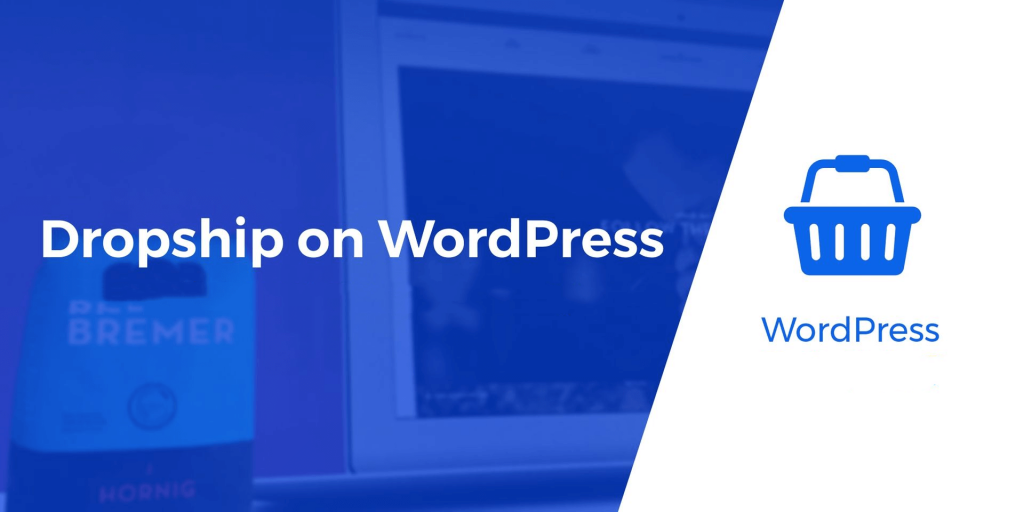 Final Thoughts about WooCommerce Dropshipping
WooCommerce Dropshipping has many hues. It is the best option for businesses that are startups. It is also better for small, and large enterprises.
If you have a marketing sense, it is the best option for you. Marketing is the key for WooCommerce dropshipping.
WooCommerce Dropshipping has uplifted many marketers.
WooCommerce dropshipping has more profit margins than any other dropshipping platform. It is because WooCommerce dropshipping does not have any fee like other dropshipping platforms.
After making your WooCommerce Dropshipping Store, the focus would be marketing. All the sales of your WooCommerce dropshipping depend on marketing.
You must create sales funnels. Use social media like Facebook, Instagram, Twitter, and Youtube for campaigns.
If you are selling in the same area you are living, then also go for SMS marketing.
At the start, try to catch an organic audience. When do you think you have given it a full push? Now, switch to paid ads campaigns. Start making a strategy to contain the impressions on your posts.
Start showing engaging videos based on the interest of the majority. Look for the social media influencers and ask them for a shout out.
Negotiate on the price and give the best of you. After all these steps you will be waiting to have your first catch very soon.
For WooCommerce dropshipping you should also have a limit for the budget. Do not waste all your marketing money in a day. Try to make your post designs based on Google web vitals. These web vitals are essential for better page experience and google ranking.
Also, hire an expert. The expert should have the capability to provide amp pages. It will enhance the interaction on your WooCommerce dropshipping store. You will have increased a greater number of audiences based on the product you display.
Now, you have learned every aspect of WooCommerce Dropshipping. We can say that WooCommerce dropshipping is not only a dropshipping. It is a great way to understand eCommerce business working principles worldwide.
You would be able to know the following things that will help you in the future.
When you will be going to convert your WooCommerce dropshipping status to your brand?
Where to find white label products?
How to design your product.
What should be the ideal size of the product to store if you want to shift to Amazon FBA?
How to prepare and take care of delicate products?
What category is riskier and what categories are the safe zones?
Which products are seasonal and which products are event-based?
How long a viral product would sell?
For starting your online business answer to these are important. You will get the answers of these when you have spent one 12-month cycle of the WooCommerce dropshipping business.
We are sorry that this post was not useful for you!
Let us improve this post!
Tell us how we can improve this post?