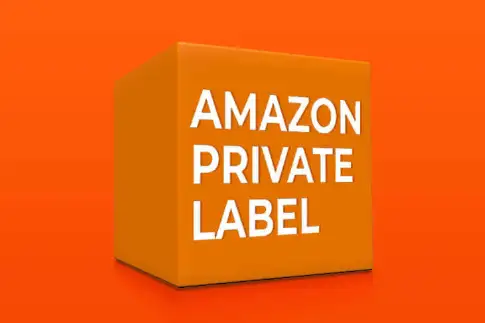 Top 1 Sourcing company in China
With 10 years of experience in china sourcing business
No Risk Free Sourcing No Hidden Fee
You can get Free detailed product quote before order
Wholesale Best Amazon Private Label Products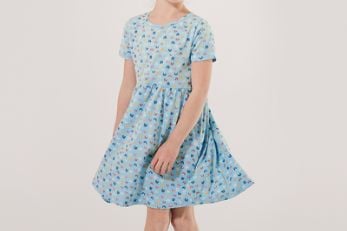 Wholesale Clothing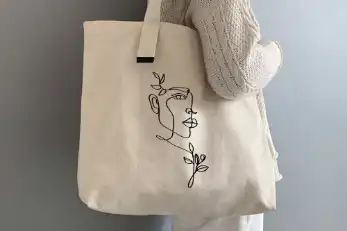 Wholesale Handbags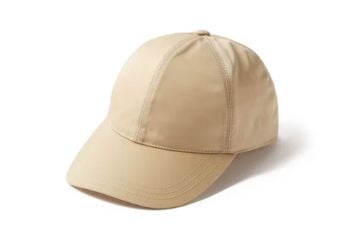 Wholesale Cap
---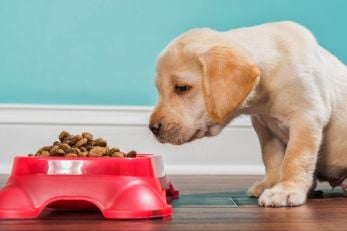 Wholesale Pet Products
Wholesale Earphone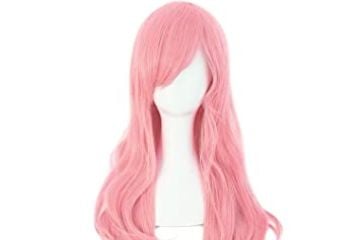 Wholesale Wigs
---
Our Amazon Private Label Services Include: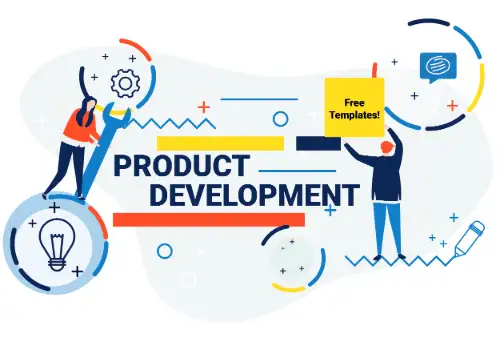 Product Development
Our product sourcing group finds manufacturers for you. Also, design a prototype, and add private labeling. The finished product represents your company.
You get your Amazon privately labeled products without any issues.
Confirming Samples
We work hard to provide quality products and maintain transparency with our clients. You can ask for a final product sample before buying in bulk.
We even send our staff to the manufacturer's factory to check your products.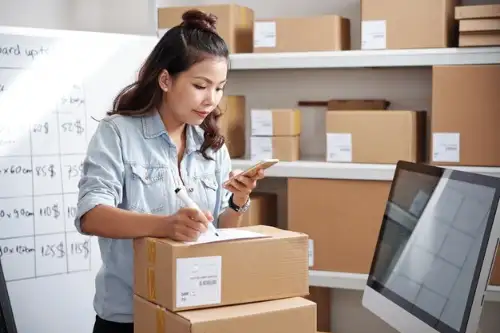 Following Up Production
We keep tabs on the manufacturing facility's production status and always push for on-time delivery. Furthermore, make sure there is no lag time in the delivery.
We never send out a product that hasn't passed our rigorous inspection. You only receive items that have been approved by our quality control team.
Amazon FBA Quality Inspection
We collect and examine your products from the Amazon warehouse to ensure quality. When we find a faulty product, negotiate with manufacturers for you. Fix the problem before shipping it to you.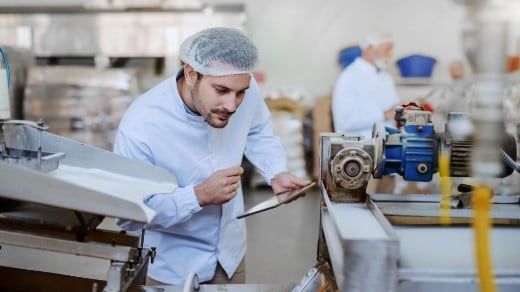 ---
Amazon Prep
From inspection to unique packaging to shipment, we do it all. Once your products are ready, we send them for packaging and do the rest of the work for you.
Amazon Product Photography
You get eye-catchy product photography to attract more customers. These detailed photographs show you every side of the product. We help you to make your store look more professional.
Amazon FBA Shipping
Our competitive shipping quote includes everything to ship the product to your doorstep. You choose any shipping method from our Express, Air, or Sea shipping. We also assist you in delivering goods from China to the Amazon warehouse.
Hear it from fellow Amazon Private Label Wholesaler
LEELINESOURCING has gained my trust via its services. Every sector of this organization is competent, and I got amazing service from all. Very communicative and easy to work with.
– Austin, USA
---
Source Your Products and Make Big Money
We offer the best wholesale price and high quality products to help you boost your business.
---
Amazon Private Label: Ultimate Guide
You may get a lot of information about Amazon Private Label business on the internet, but not all are true.
In business, getting efficient information is the key to success, and we know the hassle. Once you get the correct information, there is no turning back from getting benefits.
We have got you covered. When planning to introduce your own Private Label, you must know all the pros, cons, and ideas.
And that's what LEELINESOURCING is an expert at.
This article teaches you about Amazon Private Label and how to grow your business.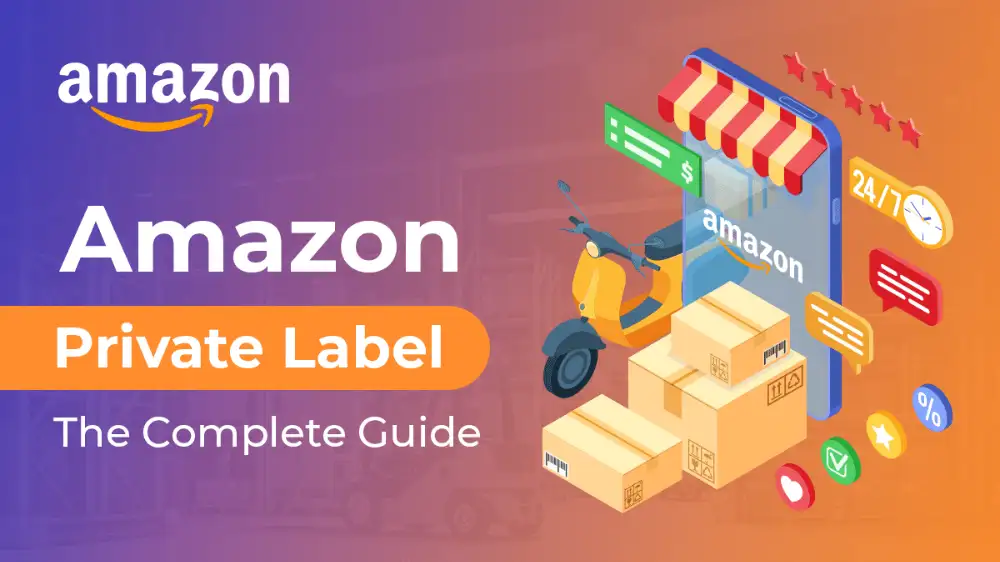 What is Amazon Private Label?
Amazon Private Label helps you to build your brand with a simple twist. Create your customized, own logo on product packaging and do a listing from scratch to sell on Amazon.
And to start your brand, look for a product with a high sale rate and fewer reviews. After picking, you customize the presentation and give the product a fresh look.
With so much competition on Amazon, put in enough effort to stand out from the crowd.
Advantages and Disadvantages of Amazon Private Label Selling
You must make your own footprint in the industry to target your potential clients. You've countless competitors to beat. There is no alternative to creating your impression. Your own Private store brand product will build your identity through the name and logo.
People go crazy if the packaging is unique and you can identify your client's tastes.
You get the flexibility to increase the pricing according to the profit margins.
With strategic marketing and branding, you expand your business even more.
Being an Amazon private label seller is not without its drawbacks. To launch your own company, you must first get through a few obstacles. Now let's talk about the disadvantages.
There are 9.7 million sellers on Amazon, of which 2.3 million are active sellers. And over 2000 sellers are currently listed on Amazon every single day. So, here the competition is exceptionally high. That's why selling on Amazon is starting to get more saturated.
Besides, the number of private label sellers is also increasing daily. So, you need to think outside the box to increase your expected revenue. So, now the road to success is not as smooth as before.
Amazon Private Label Products: Where Can I Find and Sell Them?
Although this might seem difficult to the new sellers, it is not impossible to make a profit. You have to study the market firsthand and then move ahead strategically.
Choosing the right product is extremely crucial. You create your own private-label product by choosing good products and developing the best marketing strategy.
Remember, your chosen product already exists in the market. So, focus on the name and logo to make it look your own. It will be best to appoint a graphic designer.
Let's check our overview of how you can pick and sell your own Private Label products on Amazon.
1. Choose a demanding and profitable product.
To start with the process, do product research and study what Amazon is selling right now. They categorize their best-selling items on their website. When you have done enough research on the site, you will get a clear overview of what is in demand.
Use SellerApp's Product Ideas section to track current market trends in real time.
Besides, you can focus on the new items as well. Check if new seasonal products are popular and not yet noticed by your competitors.
2. Focus on brand building and product quality.
"Seeing is believing." Brand building is very important to make your own product distinctive. Invest your time in brand building and product quality to impress your customers.
3. Make an impressive listing.
An attractive listing covering the product description is vital to positively impact customers. Upload high-quality images and appealing product descriptions for each Amazon private label product. You can do it by keeping in mind these four steps to start private-label product listings.
Make it simple and add key details.
Don't make it boring.
Use relevant keywords and bullet points.
Provide as much information as you can.
4. Look for the right manufacturer.
Many manufacturers will get your attention with their lucrative offers and alluring marketing. But not all cheap products can deliver the best quality. Negotiate prices with a few different suppliers who can deliver a quality product.
After that, arrange a safe and secure payment agreement with them and move forward to the next step.
5. Examine the market
The more you reach out to consumers, the more feedback you will get. That's why you should publish it on social media to know if the item can attract enough attention.
Besides, you can create a poll between two different items on your social media. See which one wins, depending on your audience. This way, you will get a clear idea about the demand for the product. It will also increase your interaction with your audience and help you do promotions.
Successful sellers always read customer feedback to know their feelings about your products. Avoid products that have many bad reviews or negative reviews.
6. Use FBA.
FBA or fulfillment by Amazon helps you build trust in the clients. Selling private labels on Amazon with FBA can make your business easier in so many aspects.
7. Make the pricing competitive.
If you want a profitable margin, you should price your products between $15 and $50. You should select a price range where you can make enough money. Also, first-time buyers will feel comfortable spending that much on new branded products. Provide the highest quality item at a reasonable price. Reduce the shipping costs as much as you can.
Best Products for Amazon Private Label 2023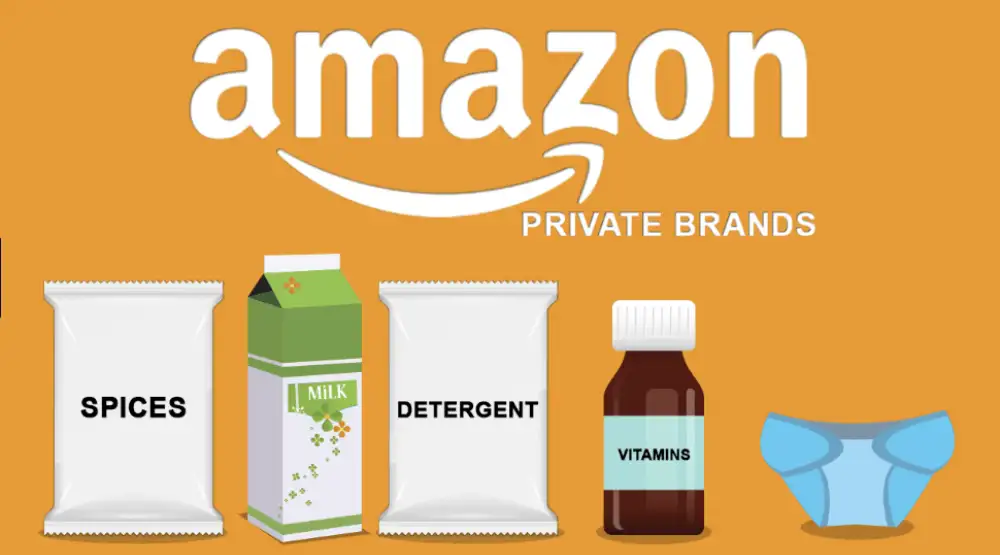 Planning to sell products on Amazon FBA?
Cool!!
Here is the top most demanded product list we are going to share. Let's have a look.
Pet products: Accessories, pet toys, clothing, grooming items, etc.
Gadgets and electronics: Wireless headphones, mini-fridges, home appliances, and many other trending items.
Workout equipment: Yoga mats, push-up boards, and so on.
Home Decor: Lamps, photo frames, wall art, artificial flowers, and many more.
Looking for the Best Chinese Products?
Leelinesourcing helps you find the Best Products Made in China with high quality at an attractive cost.
How Do You Start An Amazon FBA Dropshipping Business?
Dropshipping lets you sell private-label products online without holding them. All you need is a computer, an online store, and a basic understanding of the market and selling online.
Here, the seller is a middleman. He accepts the order from the client and passes the order to the dropshipper. A dropshipper can be a manufacturer, supplier, or distributor.
To start an Amazon FBA dropshipping business, you must source and buy the product.
Let's have a look at the detailed process.
Find and source generic products.
The first step is to find a suitable product for your business and do enough research while sourcing. Finding the right manufacturer is equally important as finding the right product.
Open an Amazon Seller Account
Now, it's time to open an Amazon seller account. Go to sellercentral.amazon.com. Now click the sign-in button and get started on your journey.
Create your own private-label product listing. The listing should have all the important features and descriptions. Research keywords and use them while listing your own products.
Send the items to the Amazon warehouse.
Now, take the orders on behalf of the manufacturers and send the products to the Amazon warehouse.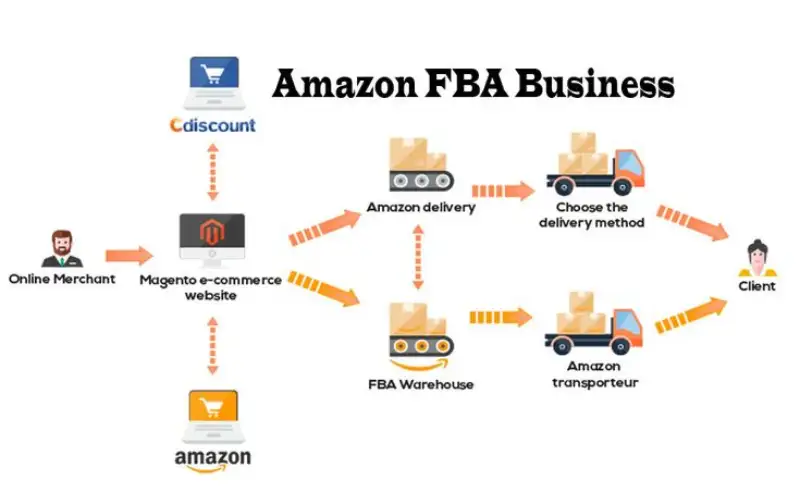 Amazon Private Label Policy and Risks of Suspension
Amazon has a particular Private Labels Policy. You must be careful to avoid the risk of suspension. Getting your seller account suspended for a newbie or even for professionals is not unusual. Here, we will shed light on the factors behind the risk of suspension.
1. You don't have enough sales
If your seller account performs poorly, Amazon will likely suspend it. Amazon sets a target for new Amazon sellers. If you fail to reach there, your account will be at a high risk of getting suspended. The good thing is that Amazon notifies you of the problem before getting into action. So, keep tracking Account Health to avoid any such issues.
2. Illegal products
Amazon is one of the safest marketplaces where you can sell anything but illegal products. And if you try to do so, there is a high chance your account will get suspended. Besides, you cannot sell any restricted or used products here. You might get approval for restricted products if you ask Amazon's permission.
3. Opening multiple accounts
If you open multiple accounts to sell one item, Amazon will suspend all your accounts. You can sell two different items in two different accounts. 
Top 5 Amazon Private Label Brands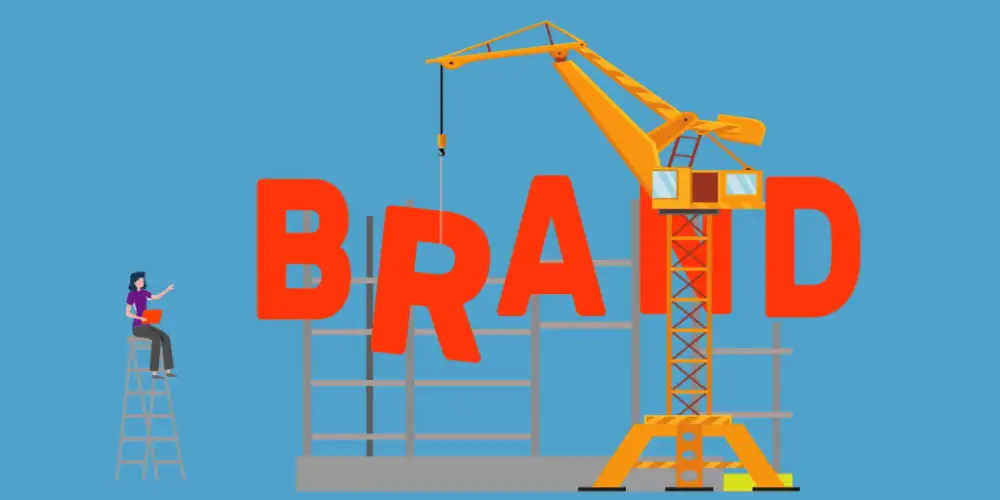 Now you know how private label products work on Amazon, let's check on the top 5 private label products on Amazon.
1. Water bottles
It might sound a bit strange, but reusable water bottles are highly in demand on Amazon right now. The market for this product will grow by approximately 10.4 billion dollars in 2025. Plastic awareness is increasing demand for this item.
2. Essential oils
The growth of the cosmetic industry is unimaginable compared to previous years. Even in this industry, people search for organic products like essential oils. Not only that, but these oils are also used in the food & beverage industry. And because of the health benefit, there is no way that people will lose interest in this product any sooner.
3. Party games
Party games are another important private-label category that is growing pretty fast. You can create your own game while keeping the basics, like old school. Besides, you can change the color scheme or customize the items to look like brand-new items.
4. Gadgets and electronics
In the age of digitalization, people like gadgets and electronics more than anything. It can be a fancy earbud, a mini drone, or anything that excites the new generation. When it comes to cool gadgets, people show immense interest in the items. New designs and technology are hitting the market, and people are buying them like crazy. But there may be customer service issues with electronics.
5. Phone Accessories
Phone Accessories have huge target customers because of their aesthetics and efficiency. This private-label product has a 107.3 billion dollar industry in the current year. And this is expanding even more.
Looking for the Best China Sourcing Agent?
Leeline Sourcing helps you find factories, get competitive prices, follow up production, ensure quality and deliver products to the door.
FAQs about Amazon Private Label
What is the minimum investment required to start selling on Amazon FBA?
It is a common misunderstanding that to start selling on Amazon FBA; you need a huge amount of money. 
This is not the reality. You start with less than $1000 and expand your business slowly. Learn how it works and invest more gradually in your own unique brand. 
How to price Amazon FBA private label products?
As a beginner, you shouldn't price your products more than $50. People don't usually spend more than $50 on an unestablished brand. Besides, you should always think about your profit margin as well. 
So, you keep the price range from 15 to 50 dollars. And after establishing your brand, you can take a risk by increasing the price of your product. 
Do I need an LLC or corporation to sell on Amazon?
No, you don't. Amazon is the most popular and secure site. Here you can sell any product, no matter how big or small your business is. Open a seller account and continue your entrepreneurial journey with Amazon. 
Is Amazon FBA private label profitable?
As of 2022, Amazon FBA private label is still profitable. The market has countless competitors. You still get the best with strategic planning. Try social media platforms to get more reach and sales for your products. 
What's Next
Amazon's private-label products can be a great way to enter into entrepreneurship. You can start from scratch and grow your business while creating your own brand.
Confused about selling private-label products?
Visit the Leelinesourcing website for business-related queries and get the best service. We are the best sourcing company in China. So, you can rely on us to expand your business.
Do you want a successful import business?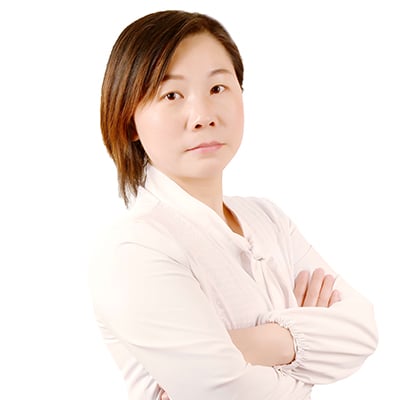 Hey, I'm Sharline, co-founder of LeelineSourcing. We've helped 2000+ customers import from China.
Do you want a better price on product or shipping?
We are sorry that this post was not useful for you!
Let us improve this post!
Tell us how we can improve this post?