Ningbo Warehouse In China
Look no further, as we have the comprehensive solutions you need! From sourcing to fulfillment service, we arrange SMOOTH shipping overseas to save your time and costs.
Explore more e-commerce business opportunities with our Ningbo warehouses NOW! Our DEDICATED expert will guide you STEP-BY-STEP to score your business!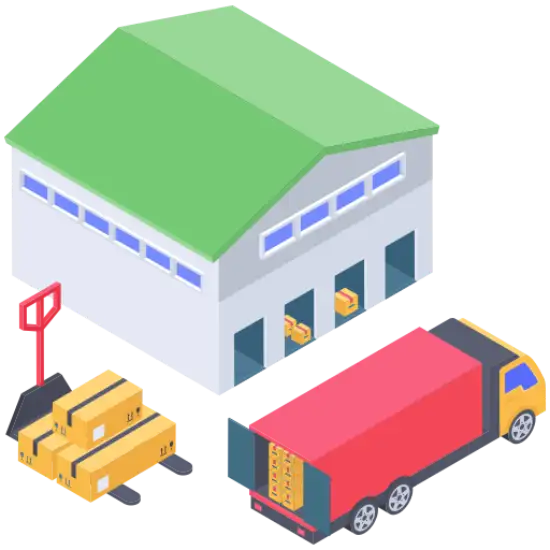 No Risk Free Sourcing No Hidden Fee
You can get Free detailed product quote before order
---
Our Ningbo Warehouse Services Include: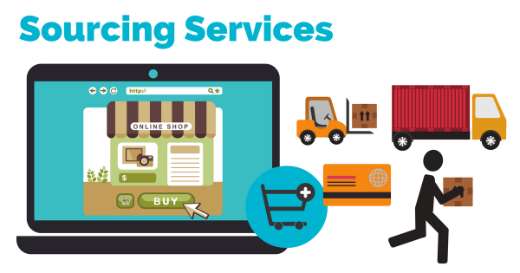 Sourcing Product Suppliers
Searching for LOW-COST, HIGH-QUALITY imported products? We've got it!
We have an EXPERT sourcing team to ease your supply chain management. Our team walks you through EVERY STEP of selecting a TRUSTWORTHY supplier. We provide PROFITABLE items to you from Ningbo warehouse so your profits SKYROCKET!
Start your e-commerce business with our TOP-NOTCH product NOW!
Product Quality Control
Tired of receiving product complaints from customers?
No more worry with our EXCLUSIVE set of inspection services made for your item! Our inspection team follows the TOP metric to bring you the BEST quality items.
We handle various types of inspection for import and export overseas. You get CONFIDENCE deliver the products to your customers' doorstep.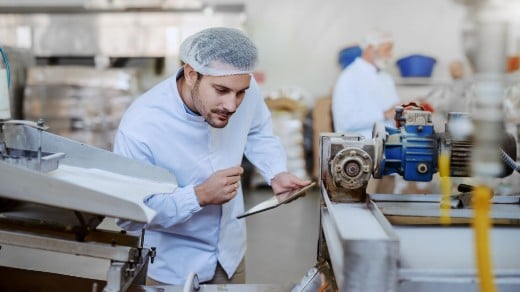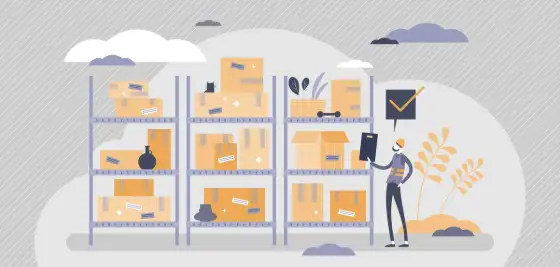 Branded Dropshipping
Lack of customer flow to your e-commerce profile?
Send in your needs and papers as soon as possible! Clients will find your products more APPEALING and MEMORABLE with our help!
Our team work to create a UNIQUE branding profile for you. Your customer base EXPANDS and your sales SKYROCKET!
Private Label & White Label Products
Wish to have your OWN logo printed on OPTIMUM quality products?
We offer PERSONALIZED private label service from Ningbo warehouse too! Send us your specifications NOW and we will find you a TRUSTWORTHY manufacturer!
Just sit back and relax, and enjoy the UNLIMITED profit to your account!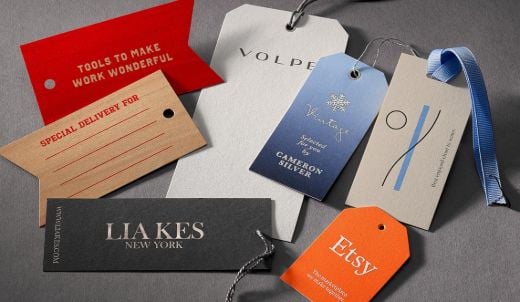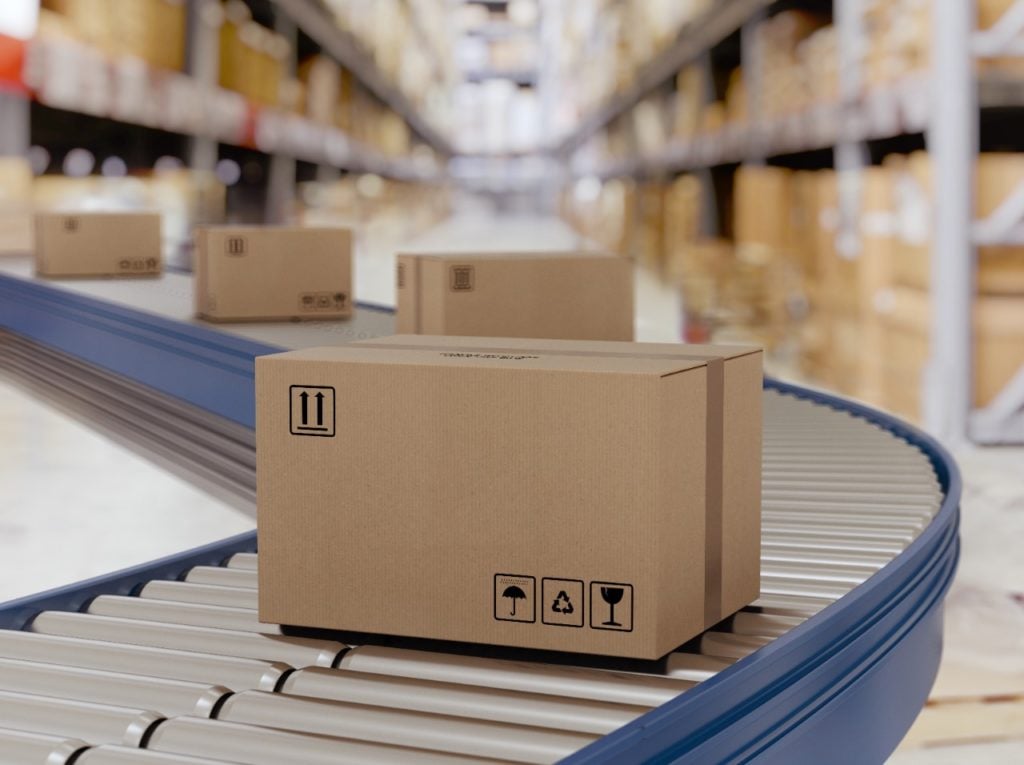 Dropshipping Fulfillment
Still finding a dropshipping company that can handle ALL kinds of fulfillment service?
No more searching! We provide the COMPREHENSIVE drop shipping fulfillment service to your needs.
We CAREFULLY handle each and every order from Ningbo warehouse. Your customers will receive the BEST condition product FAST in four to five days.
Inventory Management
No more canceling your import orders because of product shortage in Ningbo warehouse!
Our team ensures that there is always ENOUGH stock to meet your import orders. We work carefully to ensure all your supplies are in GOOD CONDITION. You generate COUNTLESS sales and get CUSTOMER LOYALTY.
Sounds great? Start your e-commerce business with us now!

About us
Why Partner With Leeline Sourcing?
SUPERB SERVICETo ensure compliance, our BROKERS DOUBLE-CHECK your papers. Just send us your records and specifications. Our PROFESSIONALS ensure that everything runs smoothly for you as expected. INSTANTLY increase your sales with our set of services!
EXCELLENT CUSTOMER SUPPORTWe have complete access to all of your current customs documents. Simply send us a note, and our COURTEOUS customer service will get back to you FAST!
AVAILABILITY OF A VARIETY OF SERVICESWe CARE about every detail of your shipment, whether imports or exports. Our TOP NOTCH exporters are available for pick-up, packing, and shipping. You receive PEACE OF MIND since we deliver the merchandise right to your customer's door.
Hear it from fellow Wholesaler
Wow. Wow. Wow. I just got my first MILLION income thanks to them! They found me the REPUTABLE sellers with the BEST quality products. They also handle all the orders and deliver the products QUICKER than my expected time!
– Teresa, USA
---
Looking for the Best China Sourcing Agent?
Leeline Sourcing helps you find factories, get competitive prices, follow up production, ensure quality and deliver products to the door.
Ningbo Warehouse
Headache with the expensive cost of warehouse rental with inefficient service? Wish to find a warehouse with all sorts of services to your needs but have nowhere to start?
Leeline Sourcing HEARS you! Here, we share about the Ningbo warehouse based on ten years of sourcing experience. Your imports and exports COST LESSER, and you get LESS HASSLES!
Why Ningbo warehouse? Because it is more budget-friendly, with more freight options! Also, the strategic location makes it one of the biggest international ports!
Now, read this article to understand more about the Ningbo warehouse.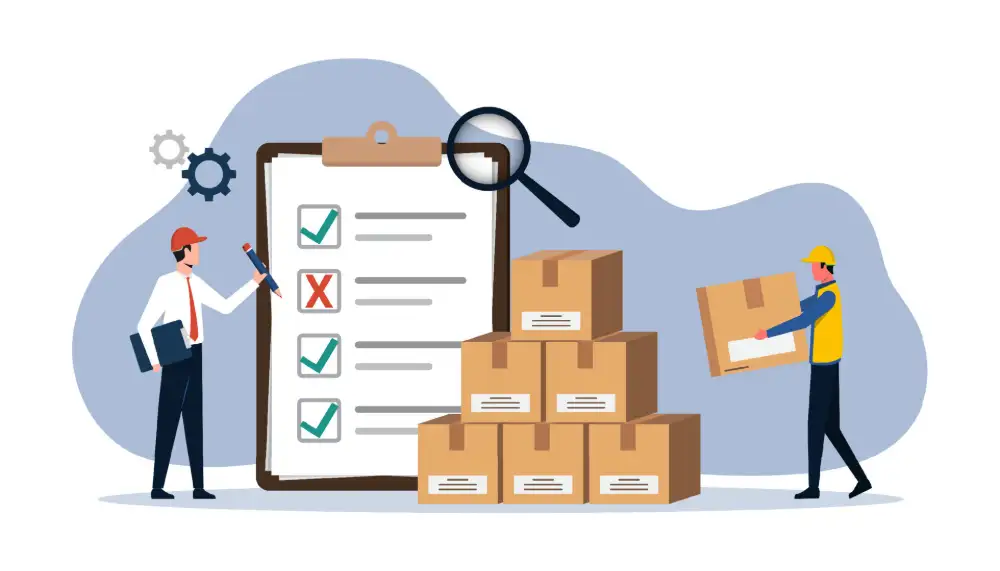 What is Ningbo popular for?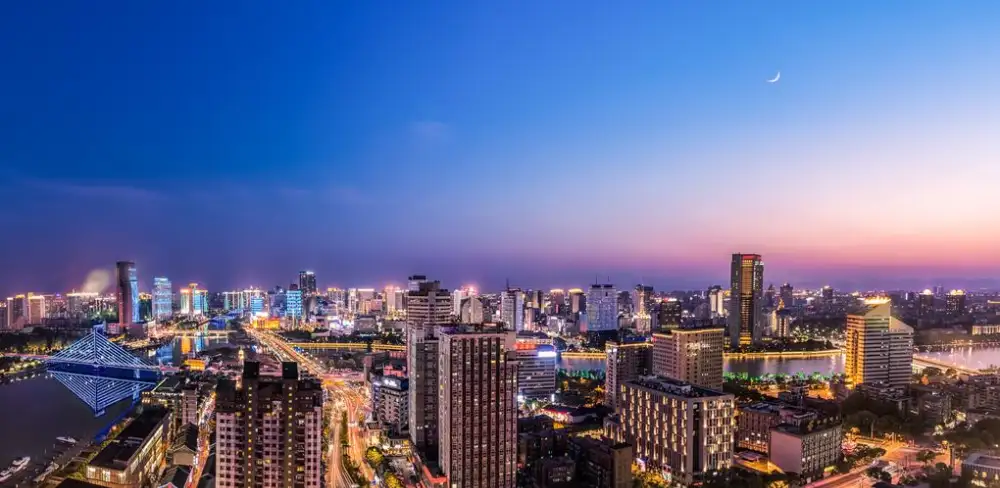 Ever heard of the "Hong Bang" tailor style? The birthplace of this tailored style is Ningbo!
Today, Ningbo is still famous for its textiles and clothing industry. Data says that Ningbo produces around 12% of all clothing in China. You can find many clothing suppliers there (In case you are selling clothes online!)
Besides, Ningbo is one of China's three major home electric appliance manufacturing hubs. Also, Ningbo is home to more than 130 plastic machine manufacturers.
Of all, the key industries of Ningbo are:
Textiles and Clothing
Petrochemicals and Chemicals
Electrical Machinery
Port-related Industry
Costs for renting a Ningbo warehouse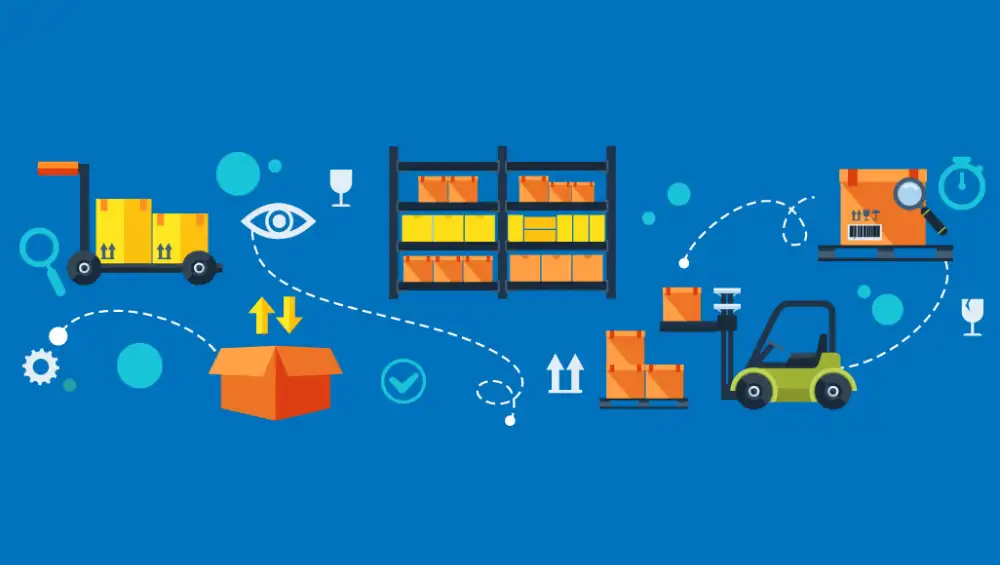 Is it costing A LOT to rent a Ningbo warehouse? Definitely no!
Yet, the costs and payment terms for every Ningbo warehouse vary. You can typically calculate the warehouse renting cost per square meter.
The base rate of a Ningbo warehouse costs an average of $10 to $50 per square meter. Here are a few factors that impact your rental costs.
Dimensions – A warehouse with a smaller dimension less than 30 square meters cost less.
Base Rate – It sets the payment terms of the warehouse company, whether monthly, quarterly, or yearly.
Operating Expenses – Electrical costs, security costs, insurance charges, and others will affect the rental costs.
Always ask yourself: "How much can I pay?" before choosing a warehouse. Remember, only choose the one that suits your needs!
Benefits of choosing a Ningbo warehouse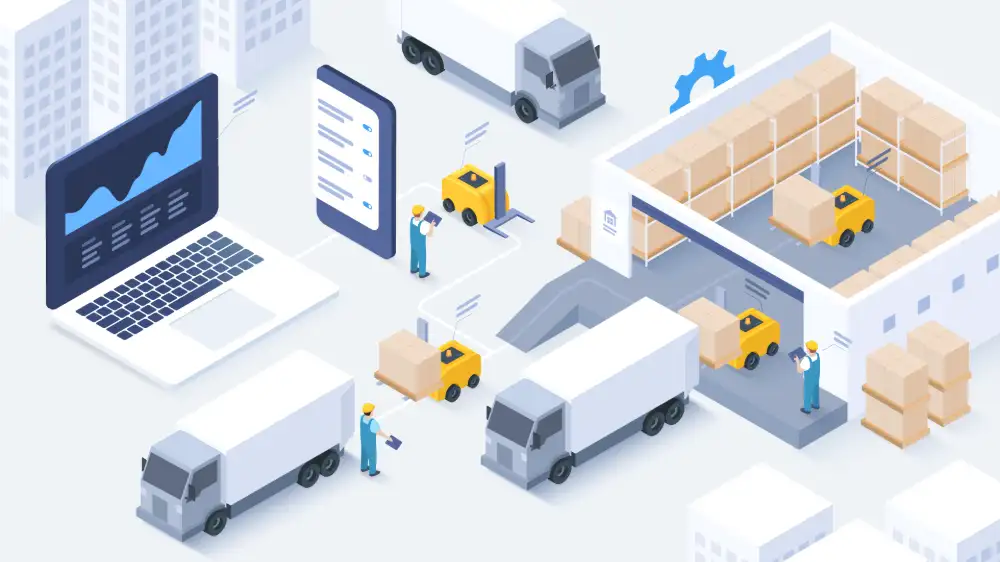 So why do we encourage you to choose the Ningbo warehouse? You can see the reasons here below:
1. Geographic Location
The location of Ningbo is very strategic. There are a lot of seaports there as Ningbo is located near the sea. It is also near Shanghai, Guangzhou, and Shenzhen, the major cities in China.
Ningbo seaport is a prominent port of call for international shipping lines. Hence, you can see a lot of foreign freight forwarders across Ningbo seaport. Having a warehouse in Ningbo eases your delivery process and is more cost-effective.
2. Low Renting Cost
Say goodbye to the expensive warehouse renting cost!
The renting cost of a warehouse in Ningbo is considered low. The warehouse renting cost in major cities like Guangzhou costs from $15 above per square meter.
Also, the rental cost of the Ningbo warehouse is negotiable. If your order is big, Ningbo warehouses often offer a discount for you.
3. More Freight Option
No more headaches with only one or two freight options for your product's delivery!
Besides sea freight, Ningbo also carries air freight and rail freight to your convenience. Enjoy the multiple freight options as you choose what best suits your product delivery!
Interested in renting a warehouse in Ningbo? Read down for more tips!
10 Best Ningbo Warehouse Companies
Here, we compile the TOP 10 Ningbo warehouse companies. All grounds tested and proven by us!
Ningbo Warehouse
Service
Location
Leeline Sourcing
Freight forwarding
Warehousing
Customs clearance
Yinzhou District, Ningbo
Scan Global Logistics
Freightforwarding
Warehousing
International Shipping
Jingjia Road, Ningbo
AIT Worldwide Logistics
Freight forwarding
Warehousing
Customs clearance
Ground Distribution
Mingzhu Square, Ningbo
Ningbo Yangfan Logistics Limited Company
Freight forwarding
Warehousing
Cargo Inspection
International insurance
Jiangdong District, Ningbo
Ningbo Zhongwei International Logistics Limited Company
Freight forwarding
Warehousing
Customs clearance
YangMuXie Road, Ningbo
Bestforworld Logistics
Freight forwarding
Warehousing
Customs clearance
International insurance
Jiangbei, Ningbo
Wintop Worldwide Logistics Co., Ltd.
Freight forwarding
Warehousing
International Shipping
Baizhang, Ningbo
Rhenus Logistics Ningbo Ltd.
Freight forwarding
Warehousing
Customs clearance
Jiangdong Qu, Ningbo
Ningbo Meishe International Freight Agency Limited Company
Freight forwarding
Warehousing
International Shipping
Dangerous goods transportation
Haishu District, Ningbo
Ningbo ZTO Express
Freight forwarding
Warehousing
International Shipping
Zhenhai District, Ningbo
What warehousing services are provided in Ningbo?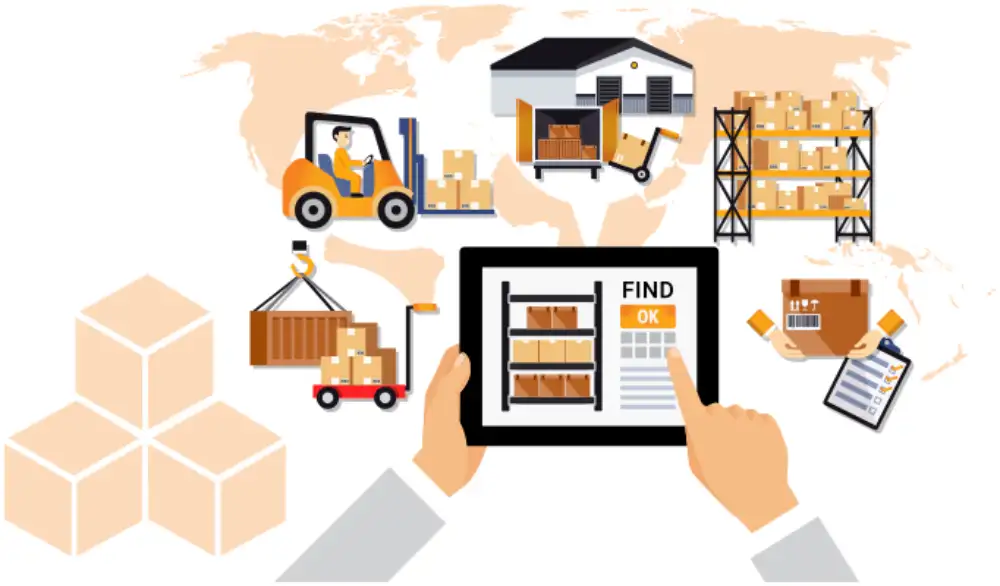 1. Storage and Warehousing
Inventory management is HELPFUL in keeping a lean supply chain. You can accomplish this with less inventory. Also, you can enhance turnover while minimizing costs.
2. Choosing and Packing
Picking and packing items is never easier! Warehousing firms operate with a variety of customers. Hence, workers there generate a list of orders, then carefully pick and pack your imported products. They reach your customers' doorstep in the BEST condition.
3. Order Fulfillment
The system will generate an electronic copy when the customers purchase online. From there, our DEDICATED employee packs and processes your order for the delivery.
4. Shipping
No more hassles in shipping internationally! There are NUMEROUS carriers for each shipment. You can search for the cheapest mode of transportation with quick delivery in four to five days.
5. Aid with Supply Chain Management
They have fulfillment specialists to help with supply chain management in your exports. With their knowledge, they can assist you in resolving half, if not all the fulfillment challenges.
How do you prepare goods before sending them to Ningbo Warehouse?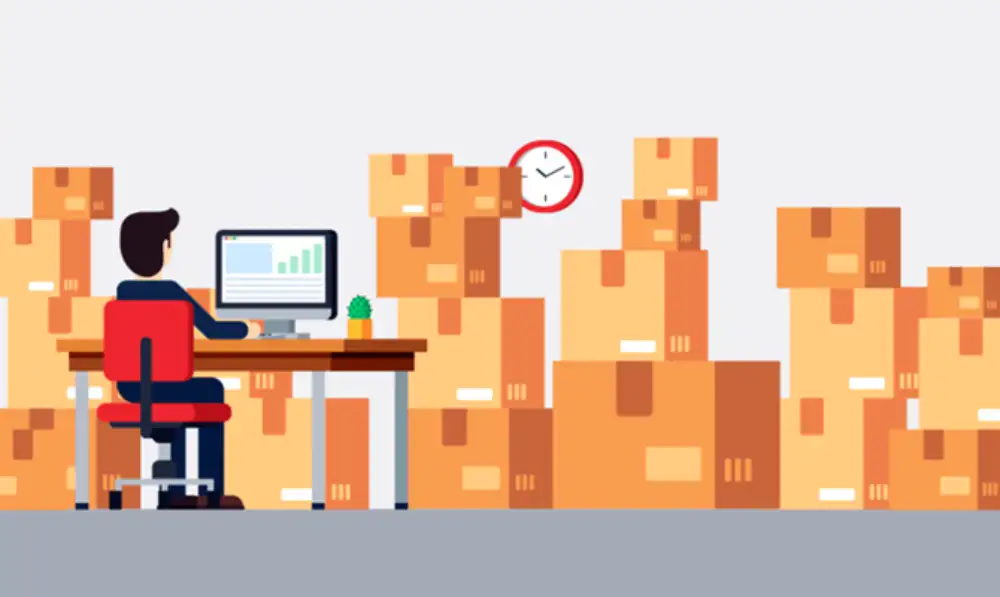 Check these factors before sending your goods to Ningbo Warehouse. Your process becomes SMOOTHER and FASTER!
1. Your Product and Load
Always choose the shipment method that best suits your import.
For instance, products like pet food in bulk are too heavy for delivery from China. In such cases, consider rail transport for products like pet food.
Some countries in Europe are reachable via rail. So, you can choose rail transport to import from China to Europe.
Consider shipping by air for FAST delivery, especially when your import is less than one cubic meter. Remember that high-value cargo is safer to ship via air.
2. Destination
Most China third-party logistics companies deliver items from China to warehouses.
But, sending a container to the unloading location may be difficult. So, always consider about the final destination and the process of unloading.
3. Time Requirements
Air delivery is the best if you need your package from China FAST.
In contrast, sea freight to the nearest port is ideal and the cheapest if you're not in rush.
Tips for finding a reliable warehouse in Ningbo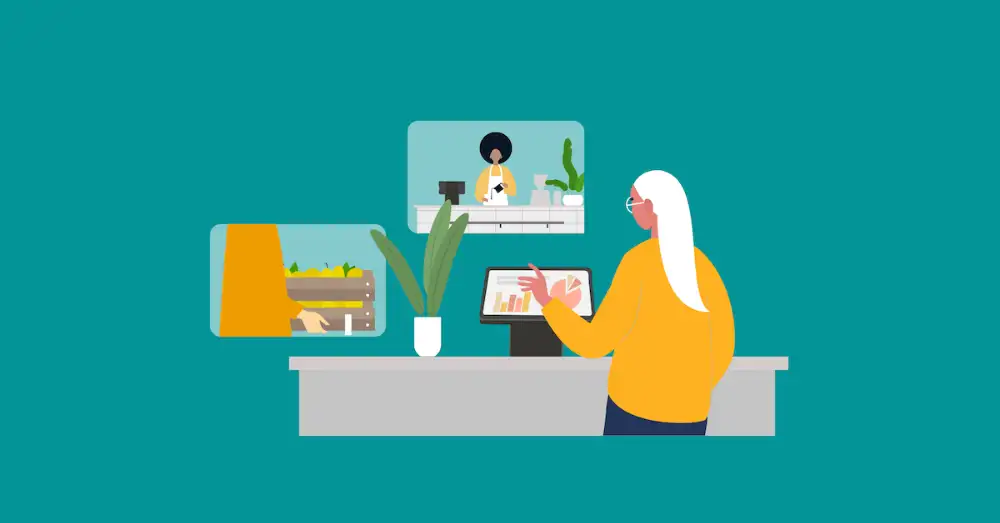 Interested in storing your inventory at a warehouse in Ningbo? We compile our BEST tips for you to find a reliable warehouse in Ningbo below. Read this before you start searching for the warehouse.
1. Search for a Cost-effective Choice
Choose a warehouse that offers all the required services at an affordable and budget-friendly price.
Also, evaluate the prices of numerous Chinese warehouses to discover the best offer.
2. Evaluate the Warehouse's Location
The warehouse's location is critical and might impact your e-commerce business. It is critical to select a central location near your industrial plant carefully. The warehouse's location will significantly impact your profit and cost in the long term.
3. Get The One that Meet All Your Needs
You will not be able to reap the full benefits of a warehouse that does not satisfy all of your company's needs. Consider all your needs before selecting a warehouse that meets all of them.
Some warehouses not only provide storage space but also give various other services. They may aid you in managing your inventory.
4. Choose Warehouse Located in a City with a Seaport
You should choose a warehouse in a location with a seaport like Guangzhou. It provides your e-commerce business with additional trade benefits. It also facilitates easy and cost-effective shipment, loading, and unloading.
Most items are delivered by sea that may reach within 20 – 45 days. A seaport in the same city can significantly cut local shipping expenses.
FAQs about Ningbo Warehouse
1. Are Ningbo warehouses worth it?
Yes, for sure! Besides its cost-effective warehouse rental, it has all the necessary facilities. You get to secure your products 24/7. Also, you can choose from various sets of freight options to ease your delivery process. 
2. How many sea ports are there in Ningbo?
Ningbo itself has a port. Besides, Ningbo Zhoushan Port has a large port sector.  Beilun, Zhenhai, Ningbo, Daxie, Panshan, and Meishan are the six largest ports here. It also has a lengthy shoreline that stretches over 220 kilometers. 
3. Why is Ningbo port important?
Ningbo port created connections to more than 600 ports in 190 countries and regions. It has nearly 250 trade routes, among which 120 ocean-going lines. 
It is one of the largest ports in China other than Shenzhen, and Guangzhou ports. You can ease your import process by selecting the warehouse located in Ningbo. 
What's Next
Ningbo warehouse should be your TOP choice for import when selecting a warehouse.
It is cost-effective and is near a famous port, offering a lot of freight options. No matter the products, you get to enjoy the premium service by the warehouse company in Ningbo.
No more searching for other warehouses for your e-commerce business. Leeline Sourcing is the MOST TRUSTED sourcing company that provides ALL-IN-ONE service.
Navigate to our website to explore more about our services!
Do you want a successful import business?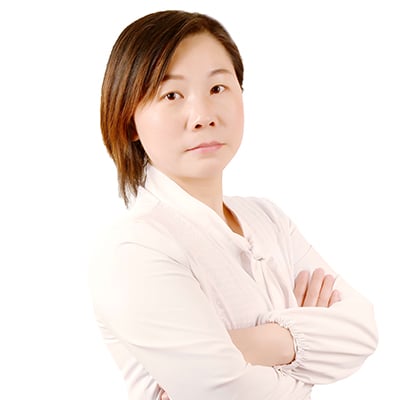 Hey, I'm Sharline, co-founder of LeelineSourcing. We've helped 2000+ customers import from China.
Do you want a better price on product or shipping?
We are sorry that this post was not useful for you!
Let us improve this post!
Tell us how we can improve this post?