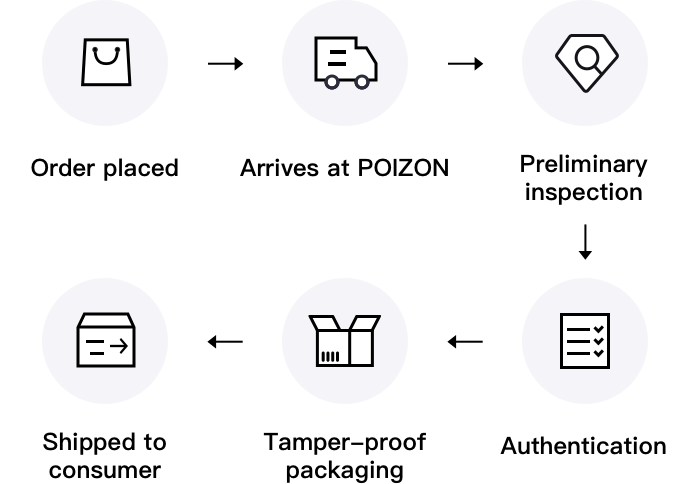 One-Stop Shopping
A wide selection of fashion items featuring Air Jordan, YEEZY, Nike, etc.;New drops,limited-editions,collaboration releases and other select products; Bestselling items curated by our authentic fashion experts;Inspiring looks recommended by influencers and celebrities.
Professional Authentication
Every item sold on the platform goes through POIZON's heritage authentication and quality inspection process. To uphold our effort in product authenticity as well as consumers ' longtime trust,POIZON consistently demands that only items that pass the authentication process and are deemed as brand-new or unworn in flawless condition (including the original packaging) be delivered to buyers.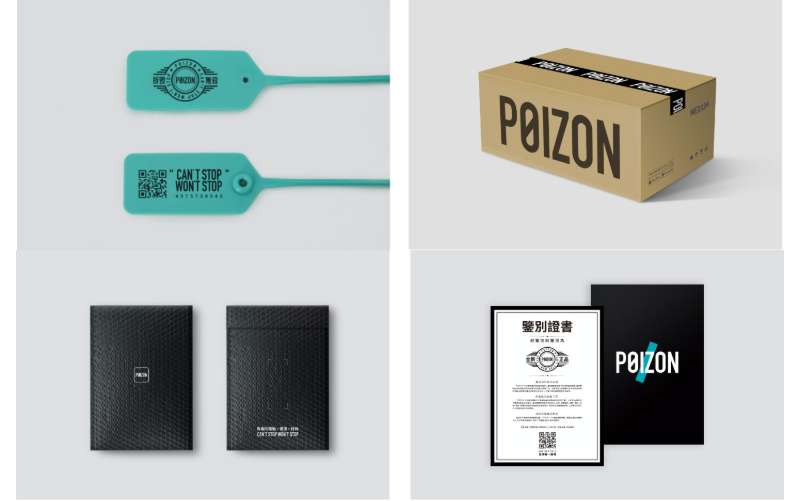 Branded Tamper-proof Packaging
Every item that passes POIZON's authentication process comes with a set of POIZON- branded packaging including an exclusive Certificate of Authenticity, atamper-resistant cable tie and a custom packaging or air pillows. The serial number on the POIZON Certificate of Authenticity can be used to identify an item's authenticity information.
How to buy from Poizon App?
The Poizon app is getting famous among sneaker lovers and sellers. Sneakers have a dedicated customer base, which means more profit margin and less marketing costs.
Our experts help you Outsource from Poizon and DEWU. You get all the pros and cons of using DEWU and the Guidebook for the Poizon App. Start buying with trust and avoid all the confusion.
Let's explore DEWU and Poizon apps in detail.
What is the Poizon App?
Poizon is a leading Chinese trading platform specializing in sneakers. It provides similar services to US platforms such as StockX and Goats, which are gaining attraction in the mainland market.
POIZON is a leading online fashion marketplace for authentic sneakers, apparel, bags, watches and accessories from designer labels and luxury brands. The platform has accelerated the boom in the resale of sneakers by making shoes a tradable financial product.
Since the end of September, "Nice" has been Poizon's main competitor in China. It allows users to view trend charts. And they can track the performance of different sneaker types.
Poizon has an estimated 14 million monthly active users and has a value of more than $1 billion in March. This has attracted a whole new class of retailers to the Chinese sneaker market even though they have low interest in the product.
Dylan was a 25-year-old finance worker from Shanghai, is the first Chinese investor to enter the market. He had requested anonymity for privacy reasons.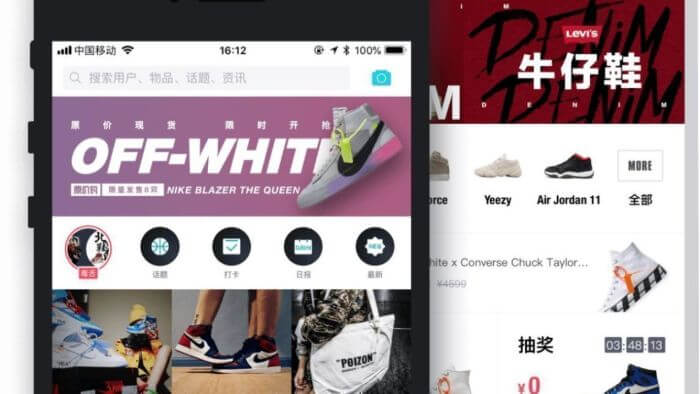 Poizon Sneakers are Legit
In February 2019, a client reported that he had purchased a pair of sneakers through Poizon. They were later certified as fake by another authenticator.
He further alleged that Poizon had given him $50 to keep the subject hidden from the public. The shoes were genuine, according to Poizon, and a misaligned shoe box has created the problem.
Many people began to share on social media that they had purchased counterfeits from the Poizon site.
In February, the hashtag "#Poizon selling fake shoes" received 160 million reads and 120 conversations on Weibo. However, these accusations aren't baseless. According to a report, Poizon's authentication specialist has to process 600–1,000 pairs of shoes each day.
As per the data, one authenticator validated 4,851 pairings in a single day. As a consequence, it's understandable for consumers to be sceptical of Poizon's authenticity.
The media manager of Sneaker Con, the world's largest sneaker expo, says that it is difficult to guarantee an item is 100 per cent authentic. As he explains, there will be defects throughout the certification process.
According to Shawn, creating a reliable authentication team requires patience. In reaction to the counterfeit incident, Poizon intends to do exactly that. The firm announced on Weibo, "While seeking a 100 per cent authentication accuracy, we'll take all possible efforts to end all counterfeits on our platform."
The decision was made that the seller must then send Poizon the shoes for verification, and under the existing system, the customer will receive the shoes.
Poizon ensures the legitimacy of supplies by acting as an impartial and reputable third-party authenticator in its trade deal. Poizon does not sell shoes directly but rather acts as a middleman, charging solely for authentication and service.
If you want to buy authentic brand sneakers safely?
LeelineSourcing is ready to help you buy from dewu safely and efficiently.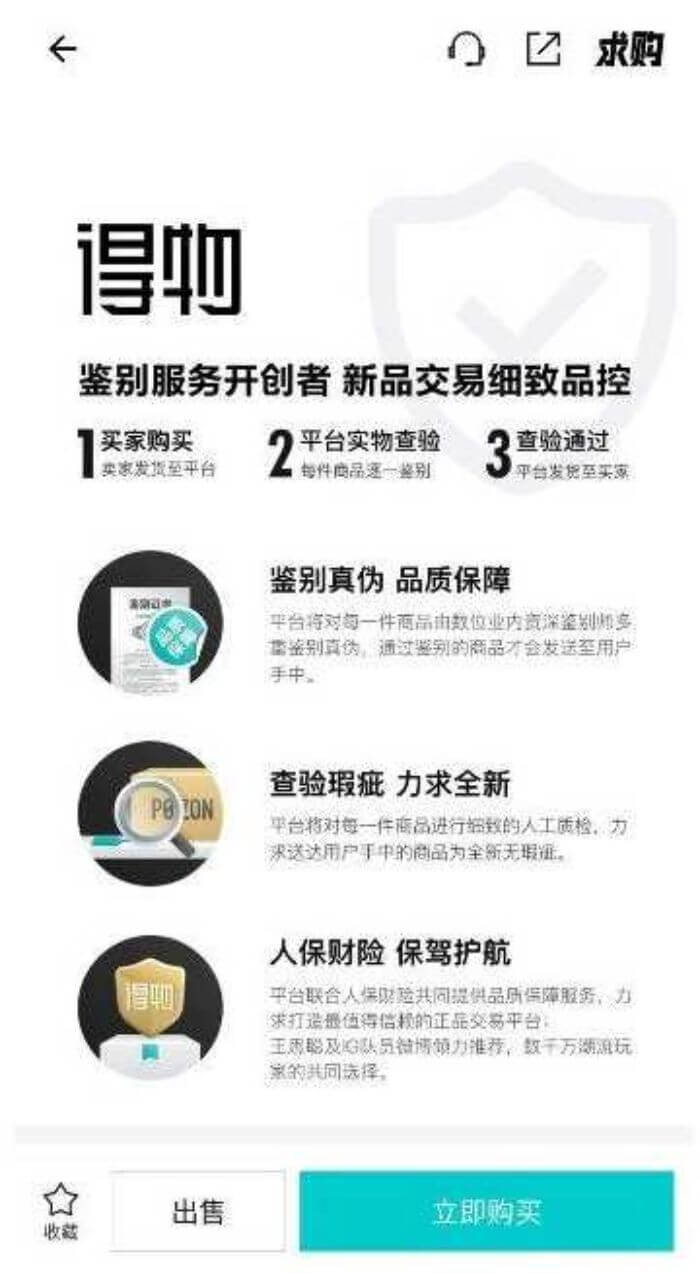 The Advantages of the Dewu Platform
Dewu offers many benefits that encourage major companies to collaborate with the platform. They are as follows:
Discounted pricing for businesses (Lower cost and faster shipment)
Service of operation (New product launches, operation guidance, marketing activities, community promotions). These are full business solutions for beginners or investors. Better to learn all yourself.
Customer service from a single merchant (Efficient response, fast payment)
The user interface is simple (high-speed operation)
What you should know about Dewu's e-commerce platform
The "identify first, ship later" buying method is Dewu's unique selling feature is among the product categories. Product categories have trendy shoes, fashion, watches, and accessories. It also includes gaming, electronics, home appliances, beauty, cars, and more.
You start all of your business from a single platform. No need to find specialized suppliers for each item separately. 
Furthermore, this program includes a wide variety of categories like apparel brands. Luxury brands such as Porsche, Maserati, Ferrari, and Audi are also found here.
The Dewu platform's revenue in 2019 was 7 billion yuan, with shoes accounting for its majority. It has monopolized the local second-hand shoe industry also.
In the same year, the app had accumulated 47 million product identifications. By 2020, the total number of identifications will have surpassed 60 million, with about 40 million monthly active users.
The platform is perfect for high-end and limited-edition products, for example, co-branded products, premium items, and collectors' items.
The platform also provides a platform for Chinese businesses that are still in the early stages of development. Dewu is a thriving e-commerce platform amid big companies like JD and Tmall and second-hand platforms like Idle Fish.
Dewu's Business Model Explained
Identify first, then ship.
Based on a standard e-commerce model, Dewu offers services for authenticating and verifying faults. It goes through the various level of checkpoints during identification and inspection procedures.
Then the user receives his product ordered in Dewu. The whole inspection and identification process ensures the authenticity of the product.
Multiple inspection procedures
Dewu's identification mechanisms provide comprehensive control over every good offered on the site. In the case of counterfeits, Dewu's specialists perform several identifications of goods.
Your customers won't get damaged or nonfunctional items. These things affect your Customer's return rate and overall revenue. Dealing with quality issues consumes your revenue and time. 
They inspect the items for faults before shipping them to the customer. The goods are shipped to the customer after they have been graded and confirmed by the buyer.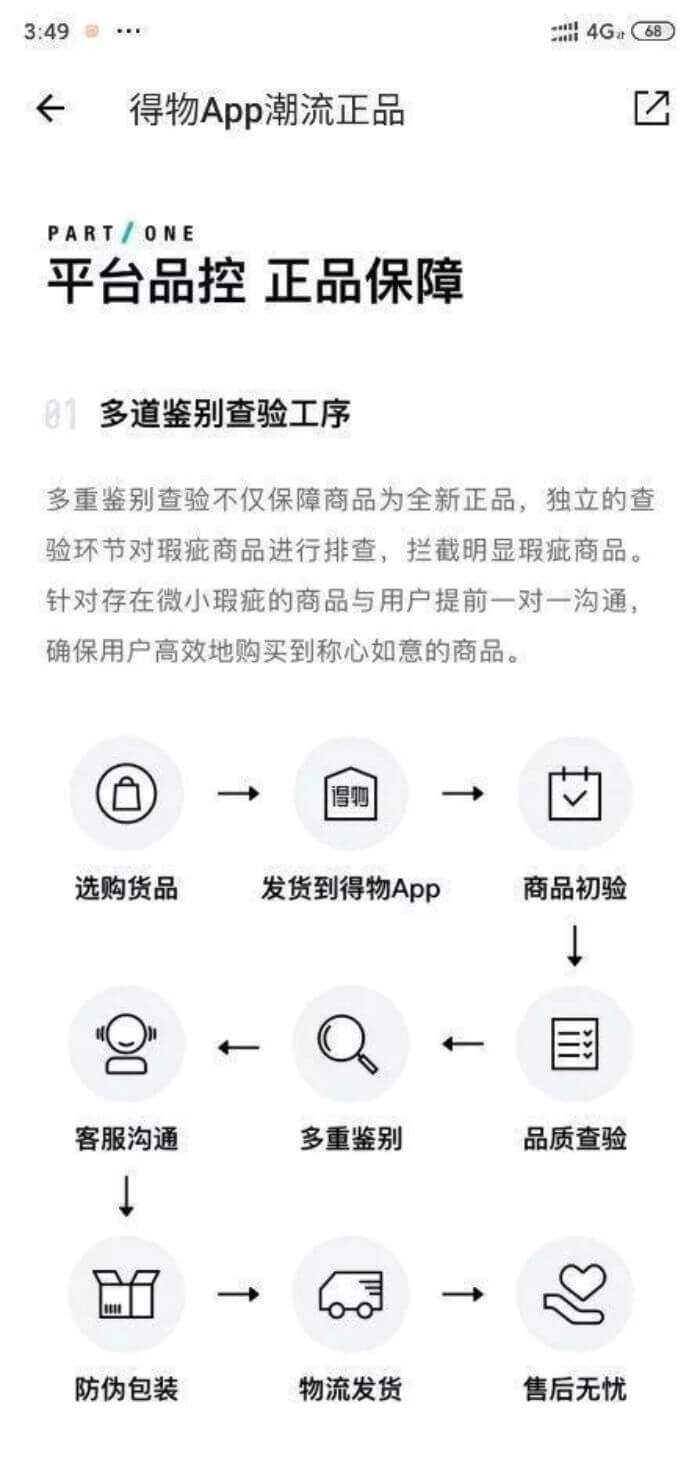 Building an "Identification Laboratory"
To do its best to identify and inspect every product, Dewu has invested a lot of in workers and material resources offline. They spent several years developing a strong identifying system.
It prioritized persons, hardware, and technology equally. In addition to a significant number of front-line operators, Dewu has a skilled scientific research team. The level analysis and testing used to be conducted experimentally.
Dewu has created a detailed identification file for each trendy product sold on its platform. Dewu has grown rapidly in recent years, handling almost all of the latest products on the market, and updating its authentication methods.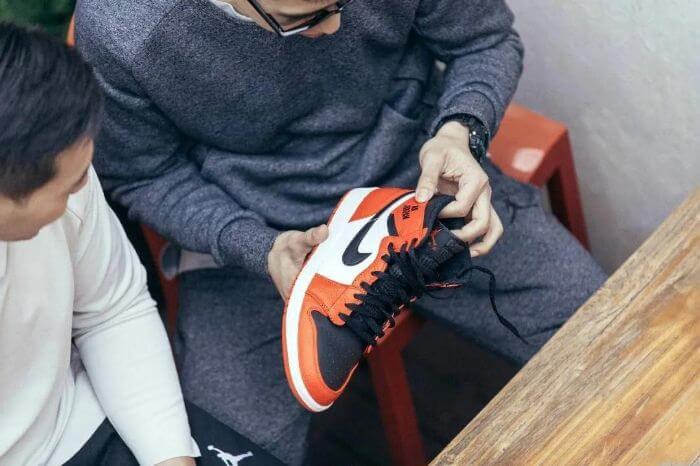 Strategic cooperation with national institutions
Dewu has partnered with the China Inspection Luxury Center and the Shenzhen Quality Inspection Research Institute to conduct long-term multi-form research in the field of sneaker detection. They also collaborate on establishing industry norms and standardization, as well as creating a consumer-friendly market environment.
Quality gets better with credible institutions involved in it. You get the same effect on your sneakers. 
The "General Requirements and Judgment Method for Sports Shoes" were issued by Dewu and the China Quality Inspection Association in August 2020. In China, this is the first footwear identification standard. It establishes standards for identification services.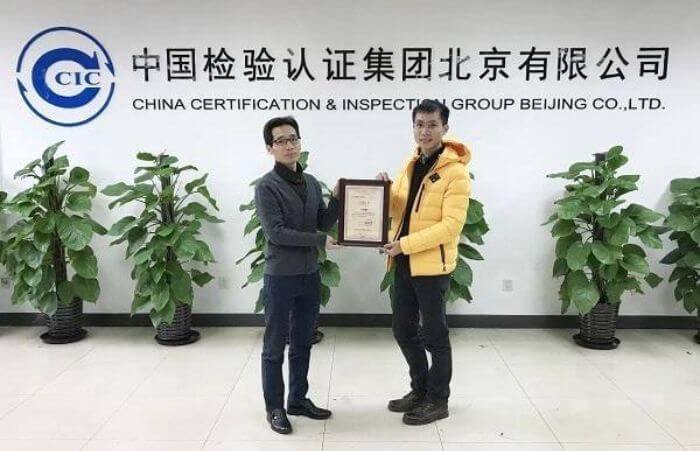 Anti-counterfeiting upgrade
Every product that passes the authentication process will be given an official authentication certificate and an "anti-counterfeiting kit" that includes anti-counterfeiting buckles, packing boxes, and brand tape.
The authenticity certificate is given to the items together with a unique digital ID. It makes it simple for users to double-check product details. Check the item's details through the Digital portal and ensure you get the right product. 
Wholesale Authentic Nike Sneaker From Dewu
Leeline Sourcing helps you place order on dewu app, get competitive prices, ensure quality and deliver products to your door.
How to Buy from Poizon
The registration process for buyers is not very different from other e-commerce platforms in China. It includes several steps.
1. Download Poizon App
You can download the Poizon app easily from the google play store by searching by its name.
2. Register Account
Create your account and a strong password. Go to the merchant's entrance page, choose "I wish to enter," and read the instructions. Complete the company and brand information, and then submit your qualifications.
Before submitting the information for evaluation, verify its accuracy. Within seven working days, you will receive a response. Check the review status, make any necessary changes, or go on to the next stage.Confirm the merchant's agreement to participate. Make a payment by online deposit or upload bank account details.
3. Search Products
You can search for products by typing their names into the search box. If you are unsure what to buy and want to shop and buy again, click on the "All" icon in the upper right corner. It may be suggested based on the brand, series, or product category you wish to purchase, such as sneakers or watches.
Keep a clear idea of what you want in your mind. Search by keywords, and then it shows related products. Put the brand's name or even any article's detail, and it starts showing your results. 
If you input a brand as a screening criterion, all of that brand's items will appear. You may take your time and pick carefully. If you want to get fancy, you can expand it to see more photos and information.
4. Place the Order
If you're happy with it, you want to buy it and customize its size and other features. At the bottom of the product's information screen, there will be a "Buy Now" button. Click that button and proceed.
5. Confirm the Shipping Address
There are differences in the mode of delivery. Purchasing anything right away is less expensive. The products shouldn't take long to arrive. Although lightning delivery is fast, it is more costly.
It might be for various purposes, including the transfer of products or express delivery, as well as speed delivery, and so on. Write the delivery address, submit the order, and finish the payment process. Take your tracking ID and keep checking your shipping status. I'm sure you get your delivery in a short time. 
FAQ about buy from Dewu
How to buy from Dewu?
In the Dewu app, select your desired product. Select "Buy" at the top right of the screen. Follow the buying instruction and click "Go Buy". Select the specification of the product, enter buying price and click on the "Pay Margin" button.
How to log in and use Dewu?
• Open Dewu and click "Go to Login";
• Choose a login method;
• For example, login with a mobile phone number;
• After logging in, you can receive the newcomer gift package;
• The login status can be checked on the "Me" page.
How to check your own identification?
• In the Dewu app find "I".
• Go to "Authentication Service".
• Select "My Authentication".
• Then, the authentication list will appear and display the products you have authenticated. Upload the picture of the product; then, the authenticator will judge its authenticity based on the picture you give. Be sure to take a good picture of every detail of the product before identification.
• Click the picture icon above, and you can download and save your authentication certificate, hurry up and try it.
How to get a coupon?
You can get the coupon in two ways.
• Create a new account. Click on the popup to get a 520 yuan newcomer exclusive gift package. Then you will have a coupon.
• Login in Dewu. Click on the purchase. Go to the event page. Then click 100% to receive the exclusive beauty coupon.
How Leeline Sourcing Help You buy from Dewu
Importing is one of the oldest companies in existence, but it is also one of the most difficult to manage. Importing is simple after you've identified a skilled sourcing firm to assist you with your requirements. Fortunately, Leeline Sourcing is eager to assist you with your business requirements.
Furthermore, Leeline Sourcing does not settle for one answer for everyone; rather, they focus on what you want and need to deliver exceptional services that are becoming increasingly difficult to come by nowadays. They cater not just to large importers but also to small and medium-sized businesses.
Having a reliable business partner is crucial for importers, and Leeline sourcing will not let you down. With ten years of expertise, you can be certain that you are incapable hands. Leeline Sourcing will assist you in expanding your business.
Final Thoughts on how to buy from poizon
The "identify first, ship later" buying method is Poizon's unique selling feature. There are many categories of products they deal with, including electronics, home appliances, shoes, bags, watches, and accessories, gaming, and much more.
Poizon is becoming a trend indicator and voice for young users as a stylish lifestyle network. People may also share their opinions and debate their purchases with other users.
For example, the app boasts a thriving community of sneakerheads who debate the latest arrivals on the platform.
Do you want a successful import business?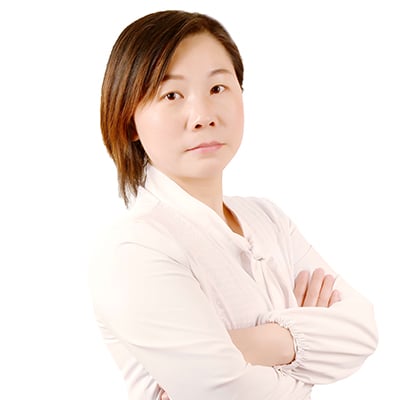 Hey, I'm Sharline, co-founder of LeelineSourcing. We've helped 2000+ customers import from China.
Do you want a better price on product or shipping?
We are sorry that this post was not useful for you!
Let us improve this post!
Tell us how we can improve this post?