Ecommerce photography is a visual way to connect with your audience. The key to the success of online store photography is to show your product in the best light.
Image editing is crucial to generate photos that bonding emotion with your audiences.
This article shares our decades' experiences in creating thousands of ecommerce product photography that make sales conversions. Showing your audiences in the best light means using natural light. Whenever possible, use a camera that can capture your product in the best possible light.
Let's learn what makes a photo "perfect." Then how do you put in placement those principles into your product photography?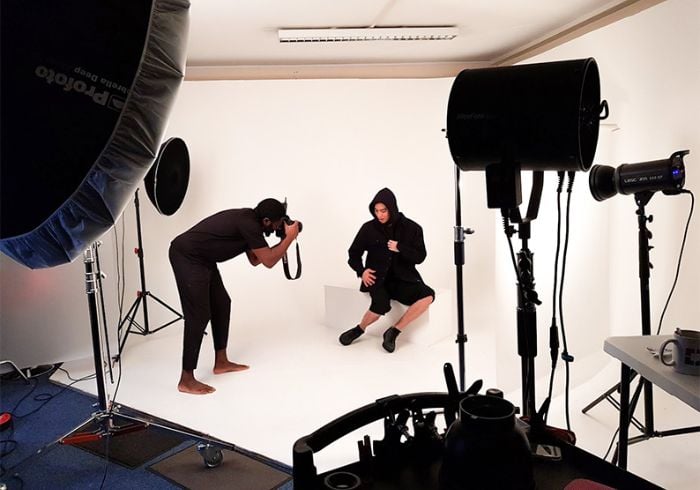 What is Ecommerce Photography?
Ecommerce photography is the art of creating high-quality images for your online stores and digital marketing campaigns.
Your product images should highlight your product's quality. Ecommerce photos should also be professional and show your products at their best.
Professional photos can help drive sales online shopping. They can help your search engine rankings by showing your goods in action. Then give your prospective customers an excellent first impression of your store.
When looking for the perfect item, shoppers want to see a specific product. Appealing images is the key thing.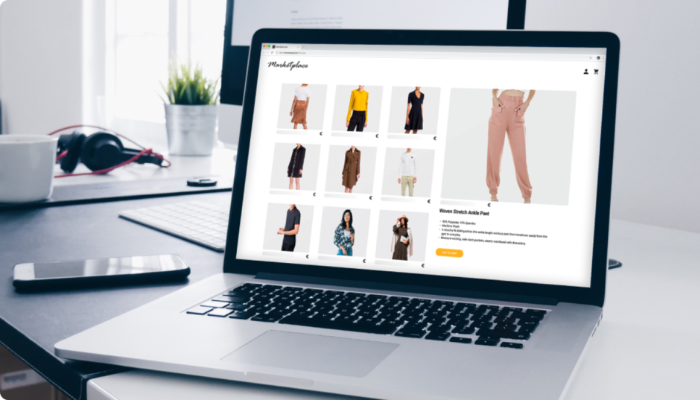 Why is Ecommerce Photography important?
Online sellers can't sell products unless customers can see them. You need to show them exactly what they're buying to make an informed decision.
The images are important factors to attract customers and earn online sales.
This is where e-commerce product photography comes in. Potential customers see the quality of the products you sell and their condition.
Product photography is also crucial for SEO purposes. Ensure you use the right keywords in product titles, descriptions, and product keywords. So, your site appears in the right places.
A Process on Ecommerce Photography
Shooting e-commerce photos is a process that combines photography with digital editing. You'll need to find places to shoot your products and light the correct areas. Ensure the products look good.
You'll also want to consider the best angles for your products and select the right props for each shoot.
Shooting Plan
You'll want to have a schedule for your shoots and a to-do list of what you need to get done. It helps you stay organized and prevent any distractions from happening.
You should also have a to-do list of what your assistant needs to do during the shoot. This prevents any mistakes from happening and keeps everything on track.
This will also help you create an accurate shoot plan, detailing what you need to do in each shoot. You can use this shoot plan to ensure you don't miss any details or have any mistakes.
1. Set up equipment
Start by setting up your equipment like backdrop, and when you're ready to start shooting, you can set up your lighting.
Depending on your shooting location and needs, you can use various options for backdrops. You can use tapestries, or even a large sheet hung from a pole.
Measure your space and choose a backdrop that works for your needs.
2. Choose the right light
As for lighting, you want to think about the light coming from above and below your backdrop. This will help cast shadows on your products and give them depth.
You can use direct sunlight, artificial lights, or many lights to create more of a scene if possible.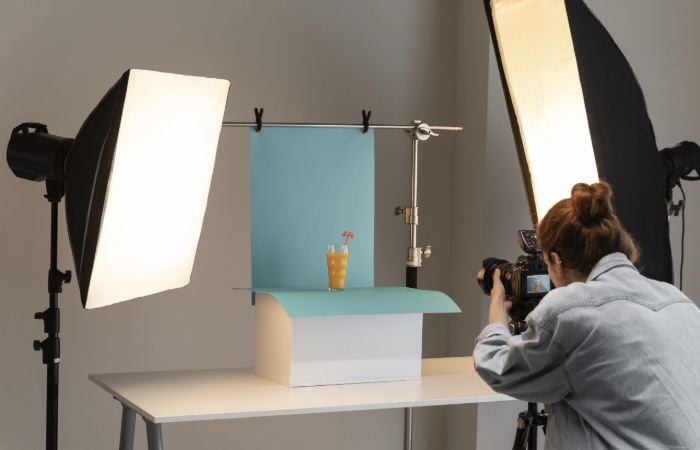 3. Shoot
Ensure to use a tripod when shooting. A tripod allows you to take steady photos. A white background and artificial light could be perfect. This is essential for creating realistic images.
You can also experiment with different angles and shots to see what works best for your products.
Try shooting from above, below, and other angles to see what works best for your products. Use a drone to create stunning shoot your products from above.
4. Post-production
When shooting your product photos, you'll want to have them processed and ready to go. You may want to hire a post-production company to help with the photo editing software. 
They can help clean up your photos, adjust white balance, and ensure everything looks perfect.
Uploading Photo Plan
Photos should be uploaded to your e-commerce website using high-quality images, but be aware of the size files. The images should load quickly when potential shoppers click them.
The website visitors and Google love to have a quick loading page and stunning pictures. The uploading plan helps you to arrange high-quality images with the proper file size.
Looking for the Best Chinese Products?
Leelinesourcing helps you find the Best Products Made in China with high quality at an attractive cost.
5 Tips to Improve Ecommerce Photography
The five tips to improve product photos and increase their impact:
Use natural light. Natural light is often the best choice for an image, and it can be challenging to get when shooting on location.
Use a Speedlight to create a bright, even light that mimics sunlight. You can use window light with a small diffuser to soften the light.
Use a large white backdrop. White backgrounds let you show off your products without obscuring anything. You can also use the backdrop to create the look and feel of the outdoors.
Use props to draw the viewer's eye. Props can do a lot to draw the viewer's eye to your products. For example, you can use a bowl of fruit as a bowl to show a bowl, use a cutting board to show a knife, and so on.
Be mindful of your placement. The product photos are the first thing a potential buyer sees. They play a critical role in first impressions. Ensure to align your photos correctly so that nothing blocks the view of your products.
FAQs about Ecommerce Photography
What benefits does 360-degree photography offer for Ecommerce?
You have the benefits of reduced time and effort while shooting 360-degree photos. You can shoot photos from above while lying on the ground to get a different view.
You can create a more natural, realistic look for your products. This is easier to achieve when shooting
Most professionals photographer know how challenging it is to get a good picture from multiple angles. Their technical expertise in photography means it in this ecommerce industry.
How much do eCommerce photographers make?
The average product photographer makes US$ 25 per hour. Based on the glassdoor website, the USA's annual average is around US$ 44K. The top earner refers to ZipRecruiter info is US$ 75K per annum.
Which camera is best for product photography?
Product photography often uses several different types of cameras. You can shoot the object by the camera on your mobile devices, mirrorless to DSLR cameras. The best camera is the DSLR type, but this one is quite expensive.
DSLRs are professional cameras. Professional photographers often use DSLRs due to the quality of the images. They have a variety of lenses, can adjust the shutter speed, focal length, and set in manual mode.
What's Next
The competition in ecommerce businesses is very tight. Product catalog images on your online shops are essential in getting sales conversion. The photos you choose to showcase your products help your ecommerce store grow.
Don't be afraid to do experiments with different angles and shooting methods. It is to see what works best for your commercial photography. You can use equipment like props, lighting, and image editing tools to create stunning e-commerce photography.
You can contact us. Let our professional photographer take the photoshoot to improve your product photography. And see your business in the coming weeks, sales conversions will increase in your ecommerce store!
We are sorry that this post was not useful for you!
Let us improve this post!
Tell us how we can improve this post?