Sell On Zalando
Looking for a BUMPER PACK to fulfill your e-commerce business?
We have served our clients with professional sourcing solutions for over ten years. Our personalized consultation is ready to BOOST your sales.
Get your TOP-NOTCH experience with us today!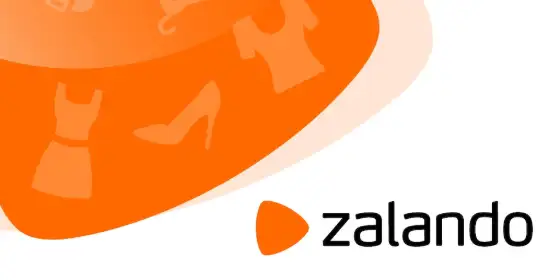 No Risk Free Sourcing No Hidden Fee
You can get Free detailed product quote before order
Is Selling On Zalando Worth It? 2023
YES. You PROFIT by selling on Zalando.
Zalando is Europe's biggest online retailer platform. It sells the most sought-after designer labels. In 2021, its total revenue reached 10.4B euros, an increase of 29.7% compared to 2020.
With its large consumer base and trending pieces of popular brands, your sales SHOOT UP in no time!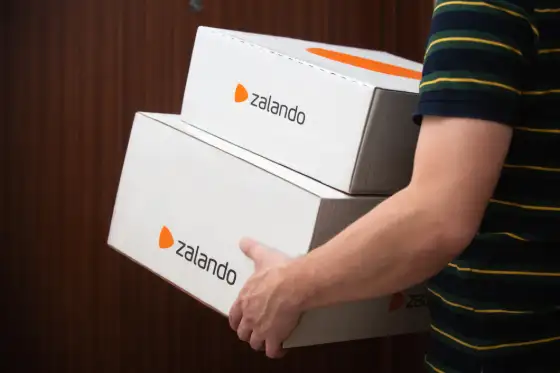 ---
Our Sell On Zalando Services Include: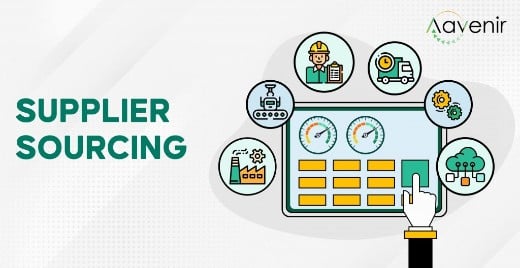 Sourcing Product Suppliers
We are professionals at SOURCING suppliers with must-have collections. Explore clothing products with a WHOLESALE price and QUALITY assured. We source a HUGE range of RELIABLE suppliers with our broad connection worldwide.
Rest assured, we guarantee 100% secure deals in sourcing beauty products for you. The SOURCING process is entirely transparent to give you peace of mind.
Product Quality Control
Discover collections of PREMIUM quality with us today to sell on Zalando.
We undergo a COMPLETE quality inspection of your beauty products before shipment. Impress your customers with HIGH-QUALITY products delivered to their doorsteps!
You get the original inventory with 100% QUALITY PRODUCTS per ISO standards.
Turn your short-term buyers into long-term with QUALITY.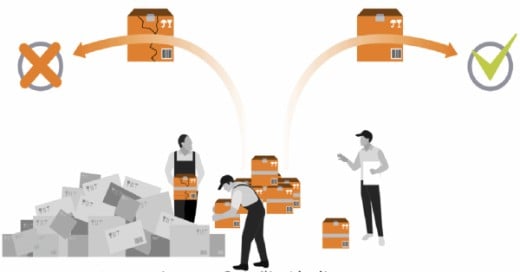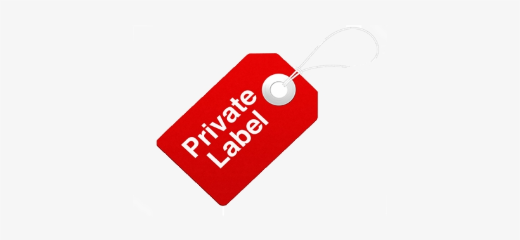 Private Label & White Label Products
We offer private-label and white-label products to e-commerce merchants.
You grab the chance to COLLABORATE with other brands to sell on Zalando. By that, you BOOST exposure and achieve more POTENTIAL customers. Your revenue skyrockets in weeks or months!
Dropshipping and Fulfillment
Manage your online business in one go. We fulfill ALL your drop shipping needs, from sourcing to shipping and delivery. Customer service is contactable 24/7 to help on any matters.
From head to toe, our experienced team manages and fulfills your orders 100% ON TIME.
Accumulate more returning customers. Reach more new customers. Finally, BOOST your PROFIT!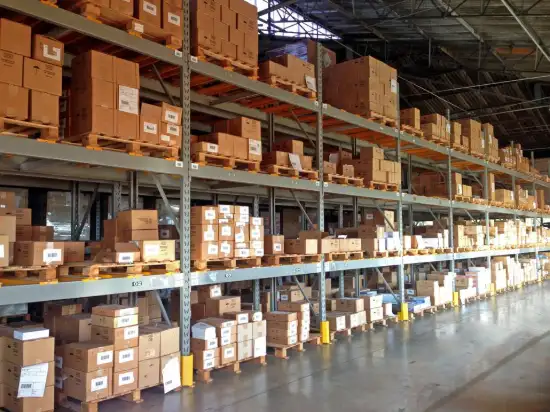 ---
Hear it from fellow Wholesaler
The service provided was impressive! Surprisingly, my sales doubled after seeking the team's solution. They are very helpful to approach and assist me immensely with my e-commerce sales. Definitely a reliable and professional team!
– Zoe, USA
---
Source Your Products and Make Big Money
We offer the best wholesale price and high quality products to help you boost your business.
---
Sell On Zalando–Step By Step Guide
Welcome to our ultimate guide to selling on Zalando 2022.
This review includes the complete guide to making a PROFIT by selling on Zalando. You get professional advice we gathered from fashion experts to grow your brand.
We are an experienced team to ease your business with our efficient solutions. In this article, we covered the following:
What is Zalando?
What Are The Selling Fees?
How To Sell On This Marketplace?
Why Should Businesses Sell Products On Zalando?
Zalando Fulfillment Service & Marketing Service
Requirements To Sell On Its Marketplace
How To Become Its Preferred Seller?
Grab your tea, and let's get started!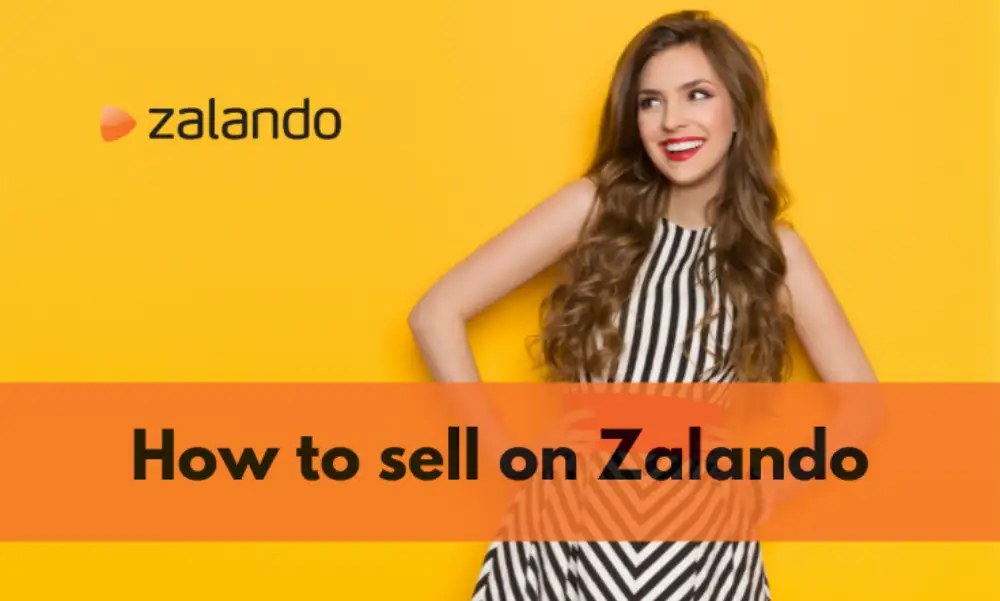 Zalando At A Glance
Zalando is a German e-commerce platform. It was founded by Robert Gentz and David Schneider in 2008. It also has Dr. Sandra Dembeck being the chief financial officer to grow the team.
This platform mainly sells affordable and designer fashion clothes and accessories. You get the latest shoes, trendy dresses, t-shirts, textile masks, accessories, etc.
Zalando has expanded to 20+ European countries since the company launched. For example, Germany, Austria, France, Italy, Spain, and the UK. It occupies 10% of the German fashion e-commerce market.
At a glance, Zalando SE's store has:
More than 14.7 million active customers
More than 100 million monthly visits
More than 150,000 products are available
What Are The Selling Fees On Zalando Marketplace?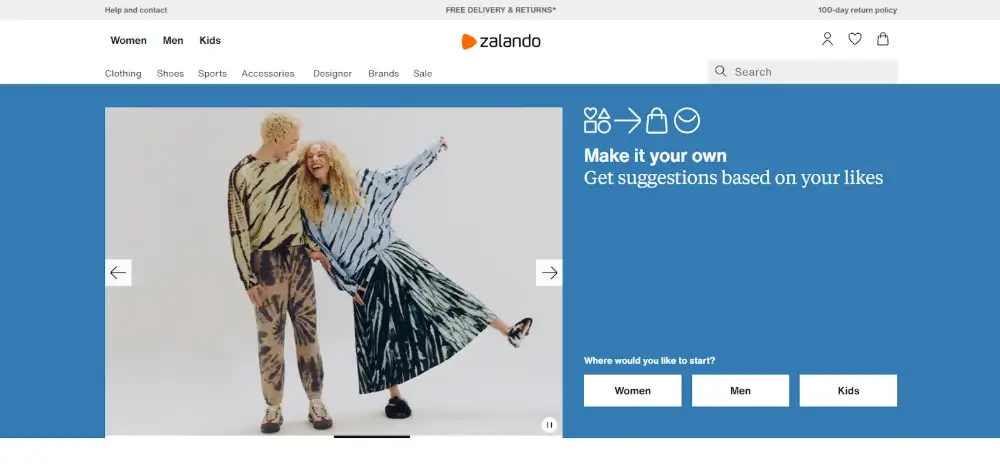 A great thing is that you won't be charged for opening a store in Zalando. You only need to pay a percentage commission upon a successful order transaction.
Hmm… So what's the commission you need to pay?
The commission range falls between 5% – 25%. It is calculated according to the value of the transaction and the product category.
For example, in the Shoes category, the commissions are as follows:
| | |
| --- | --- |
| Commission | Value of the Transaction |
| 5% | Up to 20 EUROs |
| 10% | Up to 50 EUROs |
| 20% | Up to 100 EUROs |
| 25% | Over 100 EUROs |
Looking for the Best China Sourcing Agent?
Leeline Sourcing helps you find factories, get competitive prices, follow up production, ensure quality and deliver products to the door.
How To Sell On Zalando?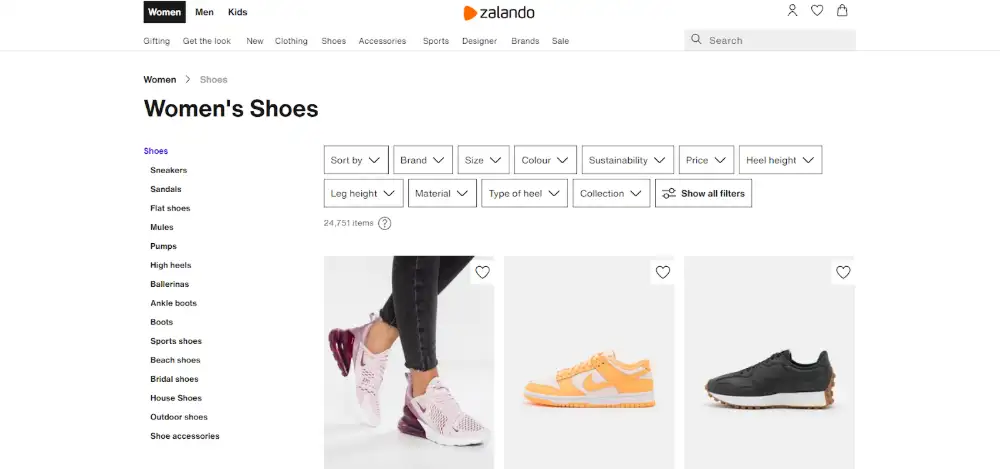 To sign up as a seller, you must either have the following:
A physical store
Online e-commerce store
There are a few steps to start selling on this platform. To begin, prepare the information below to register:
Name of shop
Company address
Contact details
VAT identification details
Warehouse details
Bank account details
Follow the steps as follows:
Introducing your company.
Email [email protected] with the details of your company.
Filling in the master data.
Fill up the master sheet, which is available in the seller section of its website.
Provide the details of your merchant & developer admin.
Create a link between your store and Zalando.
Uploading product along with details.
You use integration to upload your products.
Setting up logistics and delivery.
Two ways of setting up:
Own fulfillment: You handle the delivery by yourself.
Zalando Fulfillment Service: You ship to the warehouse, and they fulfill the orders.
Agreeing to the VAT policy.
Comply with its VAT and other tax policies.
Submit the Seller KYC.
Submit the following as a KYC (Know Your Customer) procedure:
A copy of the trade register of the company
A copy of a valid personal ID on behalf of the company
Proof of a private residential address
Upon approval from the team, you are ready to sell on Zalando. Upload product images and descriptions, and it notifies you of new orders.
Each product you sell earns you a commission. Your gains will be transferred to your account every month.
Why Businesses Should Sell Products On Zalando?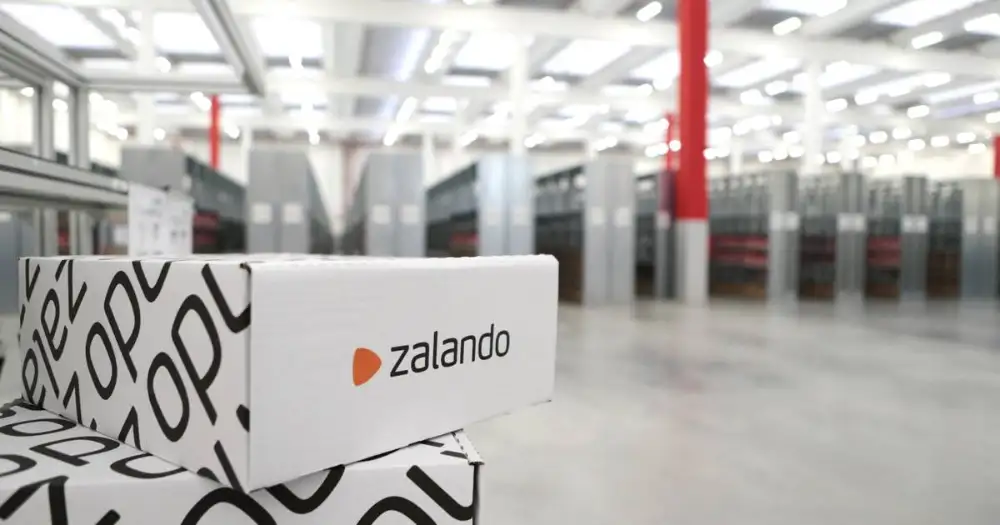 Here are the factors that make Zalando SHINES from other platforms:
Zalando operates 20 shopping websites. Each country's website has its unique URL, such as http://zalando.de. It has excellent POPULARITY and INFLUENCE among consumers in European countries.
Zalando has a GROWING customer base. It brings a convenient shopping experience to customers. This company is still expanding to cover more and more countries. MORE customers, MORE sales!
Zalando EXPERTISES in fashion products of popular brands. It attracts new customer groups with more sustainable fashion options. Their selection of fashion ranges from designer brands to casual shoes.
Zalando has an EFFICIENT & PROFESSIONAL customer service team. This team guides sellers throughout the process.
Zalando gives PERSONALIZED notifications and sale alerts to customers. You get more returning customers with these valuable functionalities.
With these factors, you PROFIT by selling on Zalando!
What Is Zalando Fulfillment Service?

Zalando Fulfillment Service (ZFS) is similar to Amazon FBA. This ALL-IN-ONE inclusive service ships to the customer's delivery or pickup address.
Basically, ZFS is in charge of order fulfillment. You store your goods at its warehouse. The team packs and delivers them to your customers.
ZFS takes care of your warehousing and logistics for a fee. To ensure a seamless customer experience, you will have a shared delivery parcel. Zalando packs several sellers' items in a single box to deliver to your customer. After that, they ship the order by using local carriers.
You will first need to ship your goods to a Zalando warehouse. It then stores your articles and prepares them for delivery. Zalando manages and fulfills free returns.
Looking to find a reliable Chinese supplier?
As the best China sourcing agent, we help you find factories, get competitive prices, follow up production, ensure quality and deliver products to the door.
What Is Zalando Marketing Services?
You ACCELERATE your businesses with Zalando Marketing Service (ZMS). With ZMS, Zalando makes more room for opportunity for you to:
Drive SALES and WIN new customers
BOOST your brand and products
Activate a large customer base across 25 European markets
Run campaigns to achieve your sales GOALS
Sounds amazing. But how does it work?
Three main service areas:
ZMS Insights
Get access to purchase, onsite, and customer survey data. You access data-driven insights from 10M active customers on Zalando. OPTIMIZE your marketing plans based on concrete FACTS.
ZMS Creative
Creatively design your ads format and style product detail. INSPIRE your customers with unique and happy shopping experiences.
Media
Reach and activate customers across its vast market base. BOOST your awareness and traffic with this personalized service.
What Are The Requirements To Sell On Zalando Marketplace?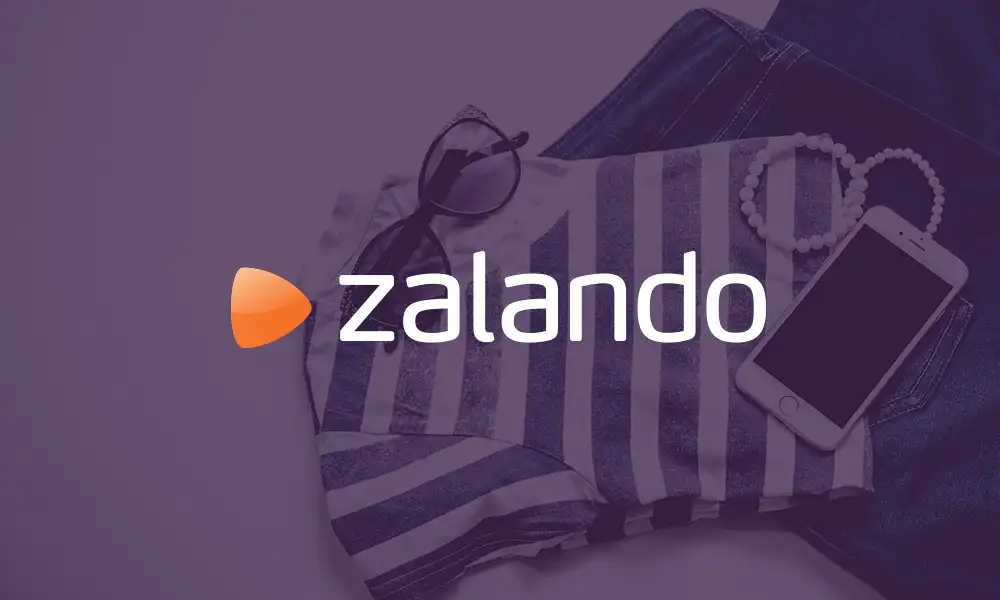 Compared with other platforms, Zalando has strict application standards. Let's take a look.
1. The product categories are as follows:
Shoes
Sports
Clothing
Fashion Accessories
Other categories of products are NOT accepted.
2. This online platform provides free shipping and 100-day free returns. It also expects sellers to offer the same service.
3. Third-party sellers do not have Amazon or eBay stores on this platform. Only the seller's brand name will be marked in the listing.
4. The product descriptions and pictures must be CONSISTENT with the overall website style.
5. The seller must have a valid business license or obtain brand authorization.
6. You must have your own online store.
How To Become A Zalando Preferred Seller?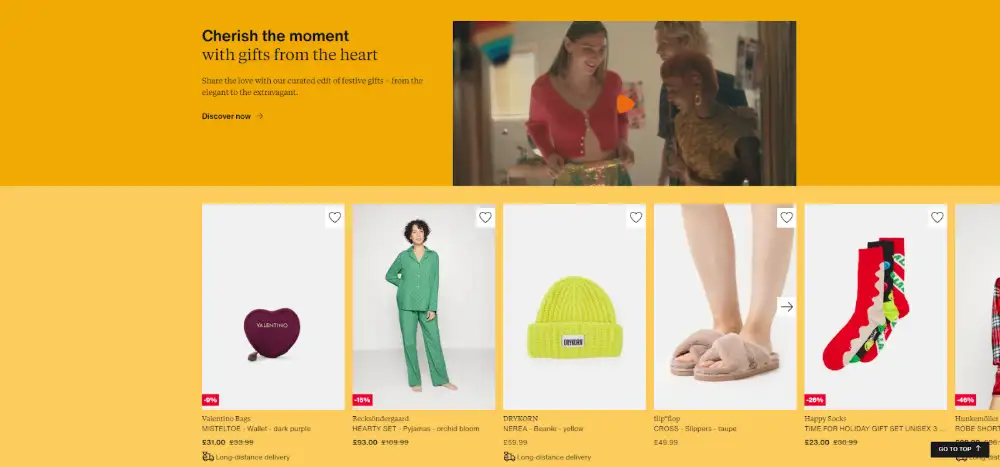 The key to success is to be a Zalando preferred seller. Let's dive deep.
1. Sell QUALITY Products At Competitive Prices
Determine the high-demanding winning products. Go through a deep market analysis to figure out the latest trends to suit the market needs. Run campaigns to give out discount codes to attract your customers.
2. Have A Good Marketing Planning
Social media is an excellent way to expose your brand to the public. To become a preferred seller, you must have good promotion on publicity.
3. Provide an EXCELLENT Delivery Experience
Make sure you deliver to your customers on time. It makes a good impression on your brand.
Verdict
In general, Zalando has a relatively large market as an e-commerce platform. But, the threshold of entering as a seller is relatively high. It is less friendly to novices.
If you have experience in e-commerce and want to expand online, Zalando is a good choice.
FAQs about Sell On Zalando
1. How many sellers are on Zalando?
By 2021, it has over 7,000 stores and 5,800 brand partners. Its continuous growth in categories like shoes and accessories is worth noticing. More sellers join the Zalando fashionstore app to explore the fashion market. 
2. Does Zalando use Shopify?
3. What carrier does Zalando use?
There are different countries in which Zalando operates, and each offers different carriers. Here are some carriers available:
· DHL
· Hermes
· DPD 
· DHL Express
· Yodel
4. What are your Zalando partnership options?
· Zalando Connected Retail
Connect your physical stores to the platform to sell directly to consumers. It is only used for stores physically located and selling in the shop's country of origin.
· Zalando Partner program
You join as a selling partner to sell directly to consumers.
· Wholesale 
Zalando buys from suppliers and sells to customers.
What's Next
In essence, Zalando is an e-commerce platform with a unique style. It has a HUGE customer base and WIDE market demand.
Joining as a seller is definitely worth a try. Join the app immediately and boost your brand!
Want to know more about sourcing and e-commerce solutions? Leeline Sourcing is the name you can trust. We have over ten years of sourcing experience to help businesses grow profits.
Reach out today on our service page and hit us a message!
Do you want a successful import business?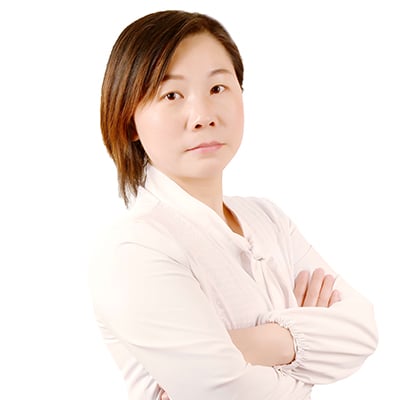 Hey, I'm Sharline, co-founder of LeelineSourcing. We've helped 2000+ customers import from China.
Do you want a better price on product or shipping?
We are sorry that this post was not useful for you!
Let us improve this post!
Tell us how we can improve this post?