Our professional sourcing agents can help you find the best selling product and good suppliers from china to bulid your online business.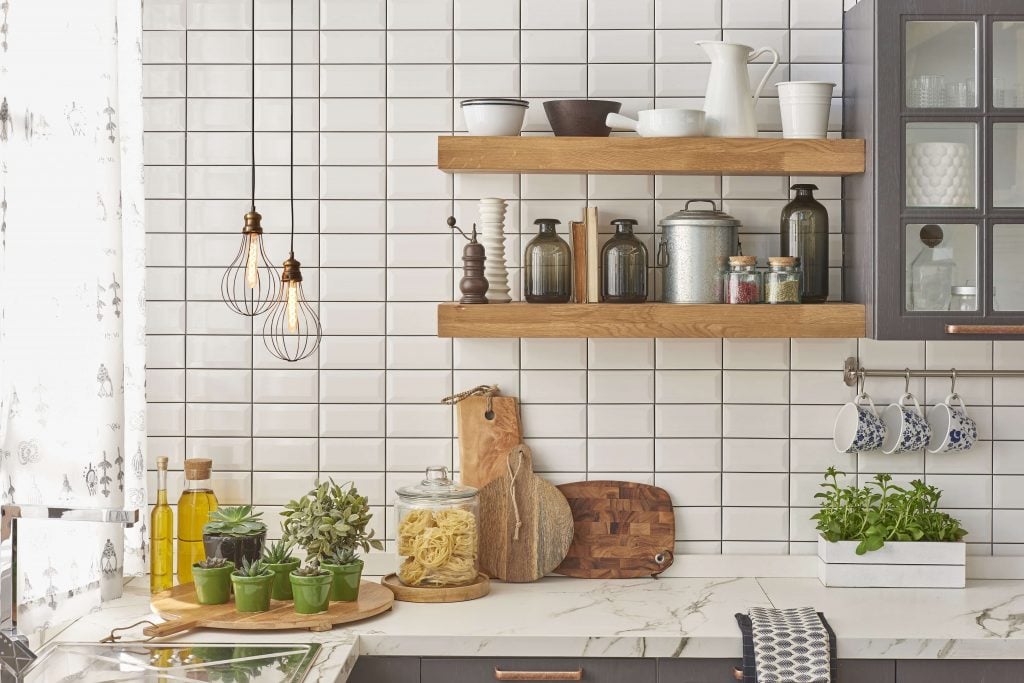 Home&Kitchen
Leelinesourcing has helped many online sellers to source homewares, home decor, kitchenware in China with the best price.leelinesourcing is always been your trusted agent in China.
Computer&Office
Office supplies have always been one of leelinesourcing main categories of sourcing. In the past years, we have purchased a considerable amount of products in China for our clients. leelinesourcing is always been your trusted agent in China.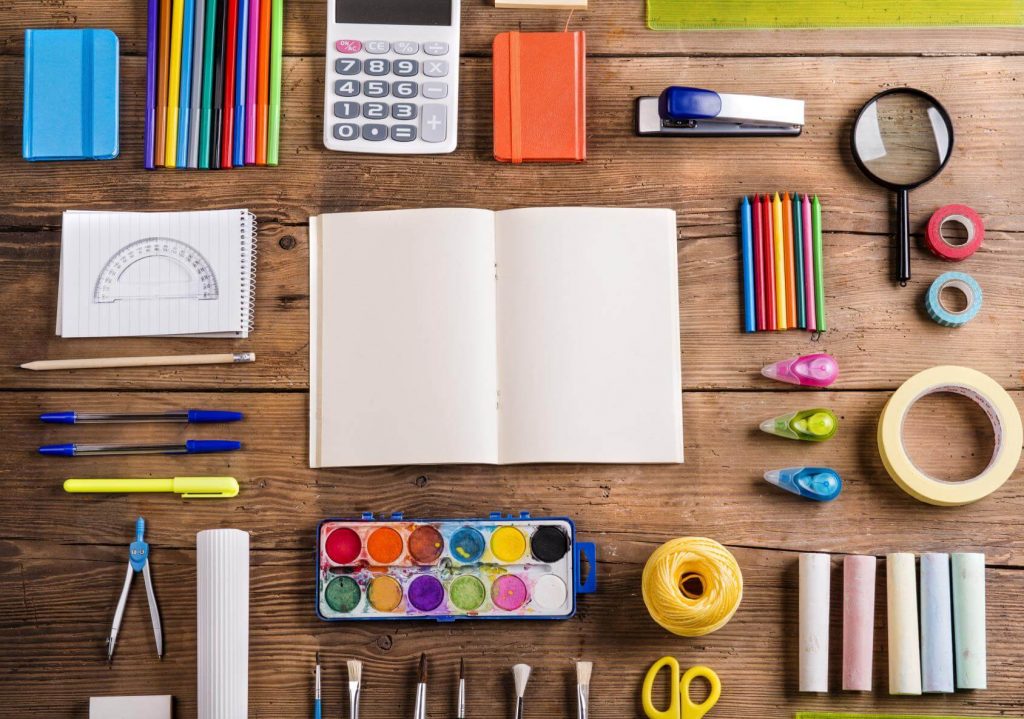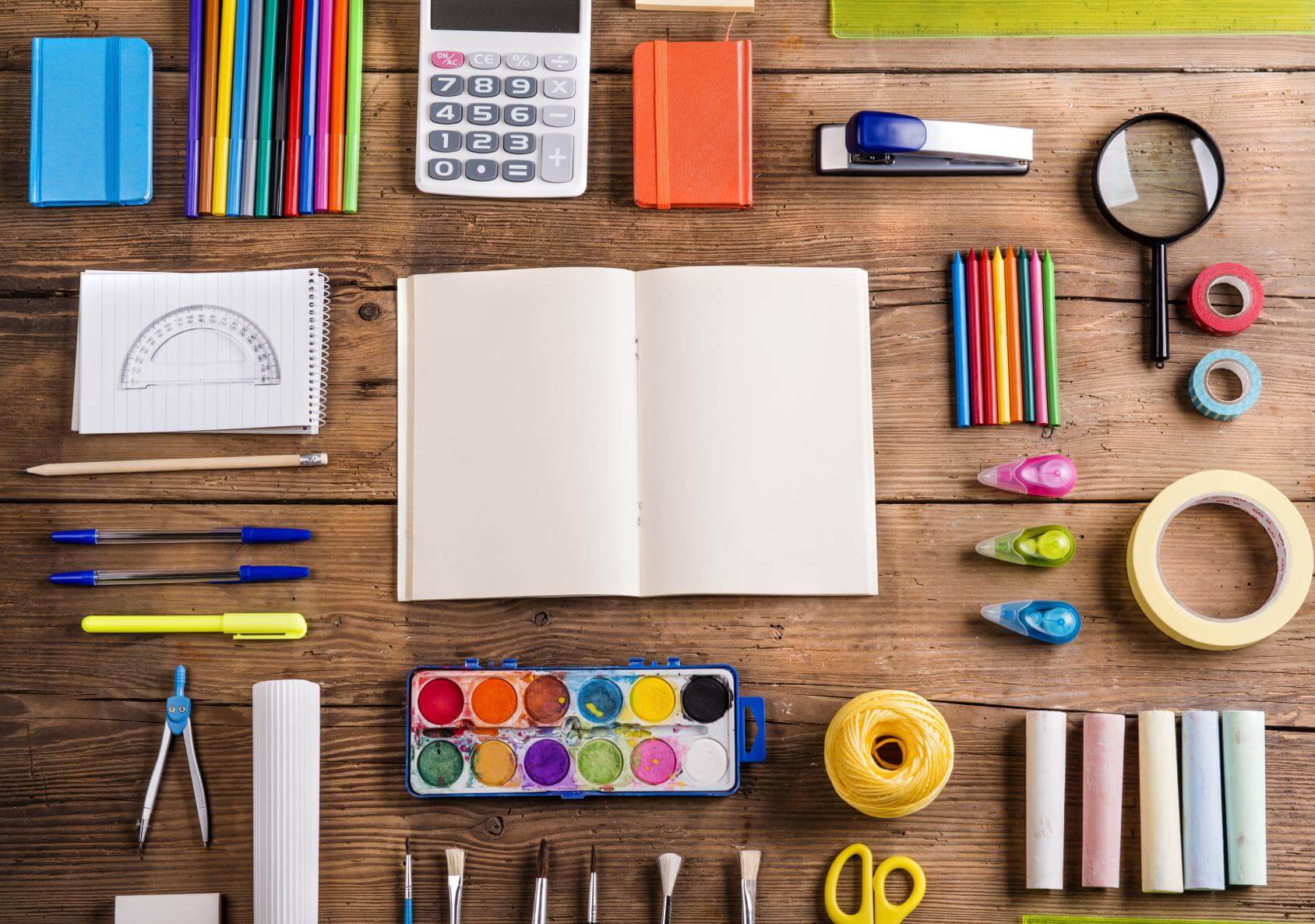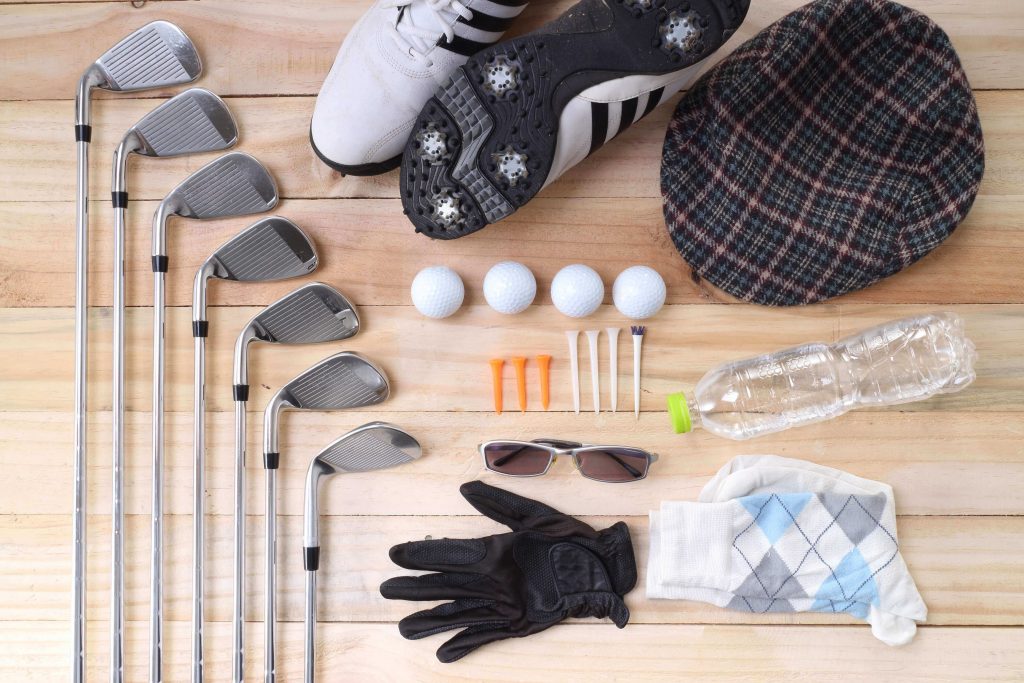 Sports&Outdoors
China has a well-developed manufacturing industry, so leelinesourcing can find you even to customize the sports products to your satisfaction. leelinesourcing is your trusted Chinese sourcing agent.
Pet Supplies
The pet products industry is booming. As pets become an increasingly pampered member of the home, the eCommerce opportunity for selling pet products is gigantic. So take the opportunity to source pet supplies in China which leelinesourcing will help you a lot.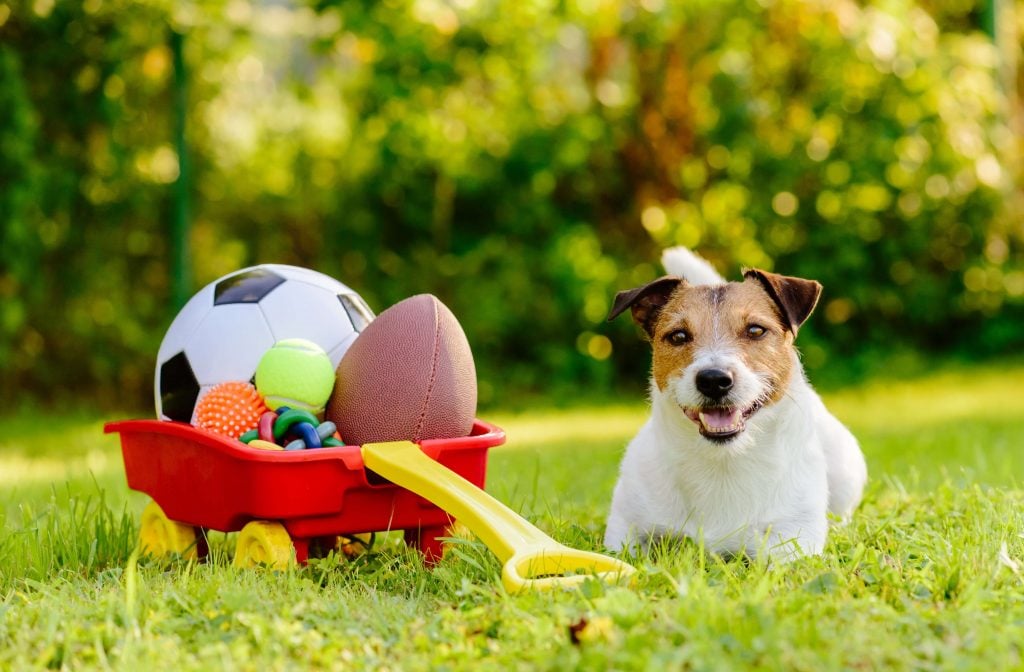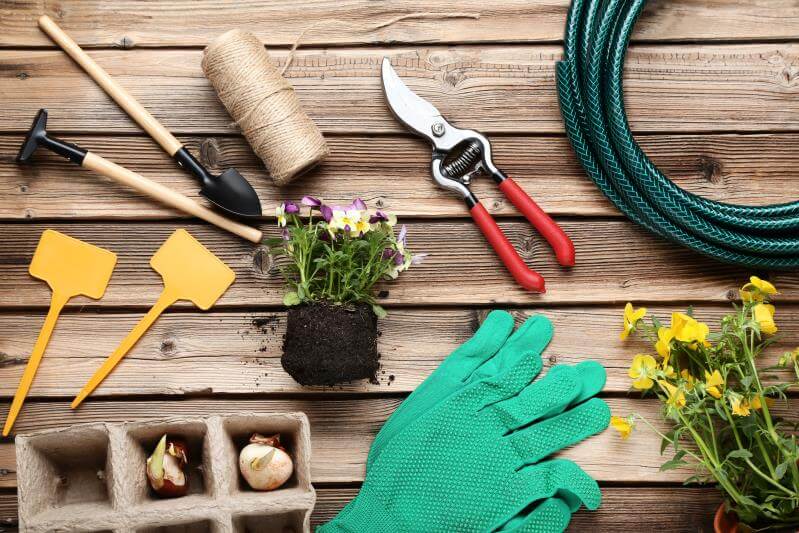 Garden&Tools
Leelinesourcing can find the best suppliers of gardening supplies and the most suitable products for your online store in China. And leelinesourcing will provide you the professional service for your business.
Kids&Toy&Baby
China has a mature production process, and high-specification inspection standards, so in the production of children's related products, China is the best choice, so leelinesourcing can also buy you in China the best and most suitable online sales products.
Ready to get started?
Contact us today to source your new products and grow your business.
---
What To Sell Online
Are you looking for the answer? Let us help you with how to find your ground for your product.
What to sell was never so easy. Trade was a sticky wicket earlier. It required a devoted time. Plus investment and movement to achieve goals. After the emergence of eCommerce, this sector is transforming at a swift pace.
Now, technology has made businesses and life smoother. The global eCommerce retail industry was $2.84 trillion in 2016. Now in 2020, flaring up to be $4 trillion industry.
Both Millenials and Gen Zs seems inclined toward online-buying and services. Thus, they are creating opportunities for new sellers. And we expect to have more opportunities to sell online. That is opening more doors for entrepreneurs and online sellers.
What to sell online is the first question that stuck our mind. With a high turnover, the competition is also increasing in the selling industry. eCommerce retail industry has intense competition.
This guide will cover you through the step-by-step process. And at the end of this guide, you will have a methodical mind to start your online business.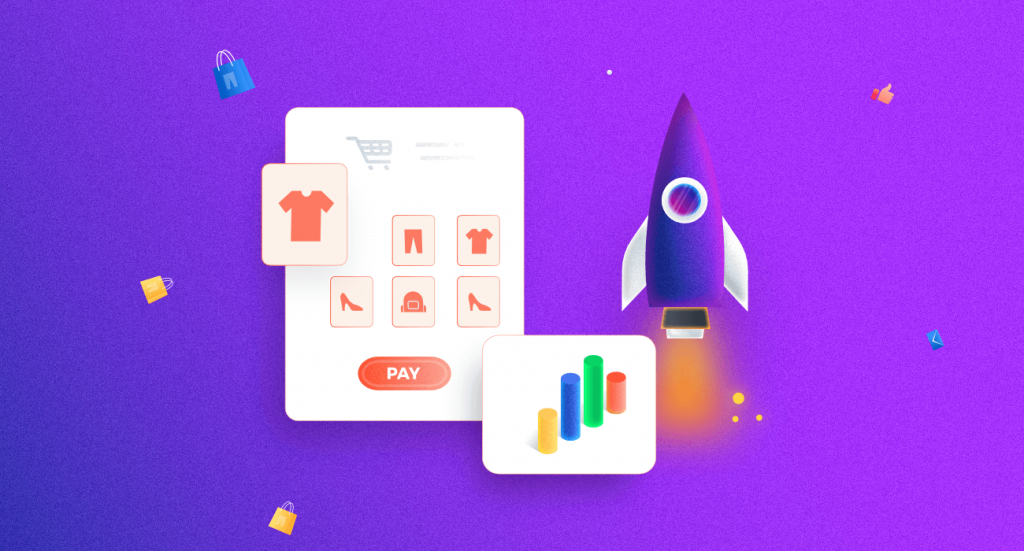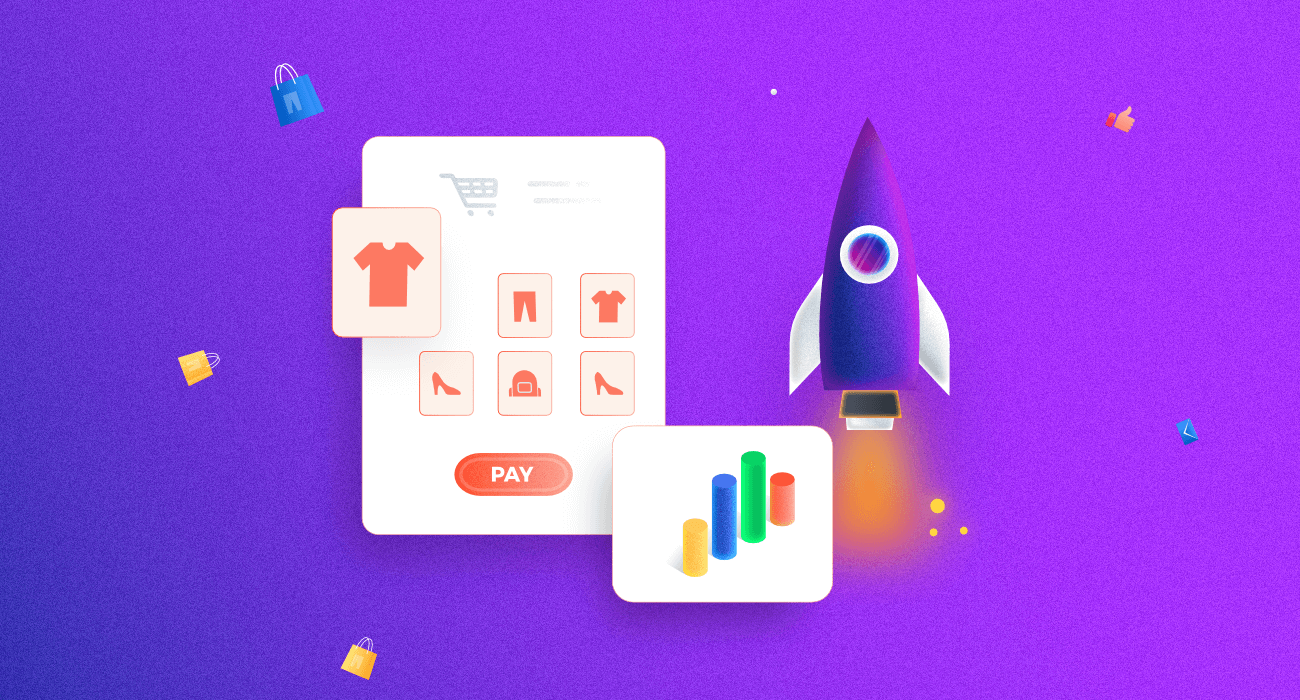 Who's Selling Online?
Everyone can sell online. There is no limit for selling online. We have seen as young as 9-year-old selling online. On the other hand, we have seen people in the late 60s pursuing the online business. For example
Cameron Johnson
He started selling online at age 9. Started with selling greeting cards online. Along with it started selling Ty Beanie Babies on eBay. Further, he expanded and started 15 different projects, from what he earned. He became a millionaire before his High school graduation.
Madison Robinson
Madison Robinson in the age of 15 started selling flip-flops online with the brand name fish flop. Got her first million-dollar in no time. Now, she is diversifying her business into other wearables; like t-shirts and hats. Moreover, she writes children books as well for selling.
Linda Bee
Linda Bee in her 50s started selling decoration lights and earned a fortune out of it.
Josh McAlary
A 26-year-old dropped out, found his luck in online selling. He started with selling men's clothing. Now, he had his own company Vogue Squared LLC. He found his niche in men's apparel.
Denis Bastien
Elders are also not behind in online selling.
Denis Bastien 59-year old is the owner of a doll company now. He is a solo player. From generating business ideas, to drawing photos and managing his e-commerce website. Bastien is a one-man Army. Vendors available online manage the rest. 'Doll's father' is his brand name.
Rita Cooper
Mother of Britney Jones (Yahoo finance reporter) is 61-year-old. She sells products on eBay and earns $600 a month as a part-time seller. She spends this money on traveling.
From these examples, it is clear that there is no age limit. Anyone can sell online. Whether you are a teenager, middle-aged or an elderly person, the marketplace welcomes you. There are many opportunities to grow.
Now, let us dig out more for you.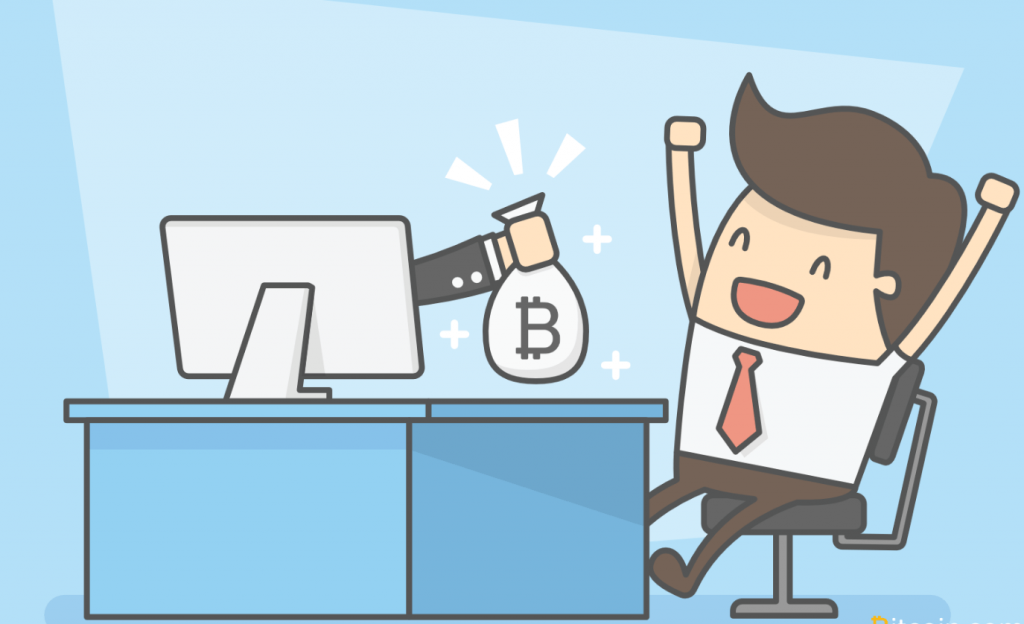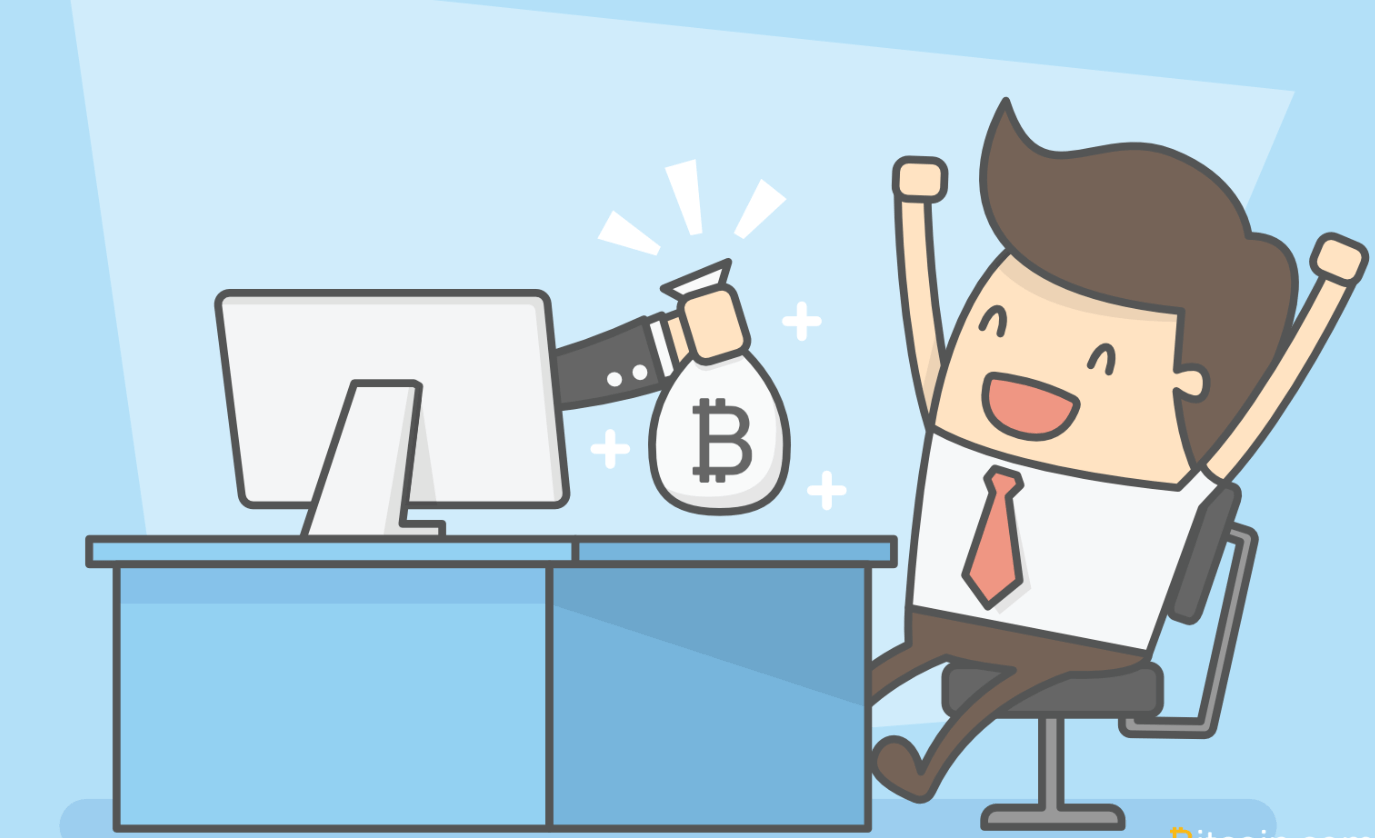 Is selling online worth it?
Definitely! It is a worthy option. Both online buying and selling trends are growing quite fast.
The advancement of technology and resources has given us more resources. Tough schedule and busy routines are forcing people to adopt online buying.
Moreover, the new era of mCommerce has started. Now you do not need a computer only for buying. Smartphones have changed the world. Everything is at the touch of the screen far from you. People are buying while traveling, in office, at night, etc.
This has changed the perspective of buying. That is why many retail shops in the market are also providing online delivery services. The smart-ones know the importance and are jumping on the bandwagon.
Online selling is one of the reasons behind the decline of local retail business in the past few years. 23% of people around the globe have used online buying at least once.
The numbers will grow. After the full-fledged 5G network around the globe, more than 70% of people will be part of this network.
Why Sell Products Online
Selling online is quite simple as compared to conventional methods. It also adds to the conventional trading. There are many reasons to sell online as:
1. More audience
More than 5 BILLION USE smartphones or laptops. And it is the BEST time I have targeted ONLINE customers.
In online selling, you have a greater number of audience. Suppose you are living in Pierre SD. In a local retail shop, only people in your vicinity will buy from you. Alternatively, sometimes a passerby from another state will buy. While online buying a buyer is in Florida or California, it does not matter. The buyer can reach you while residing in another state.
Moreover, if you are a global seller, even the continent is not an issue. You can sell your product to the buyer in Thailand. The procedure for both the case would be the same. Pack your product and send it via delivery service.
These are just examples; there are yet more things to unwind.
2. Borderless trade
As discussed earlier, the trading becomes borderless while trading online. I make sales ONLINE. There is no issue with the logistics. The whole experience is SEAMLESS.
You have the liberty to sell wherever you want. Suppose if the margin is less while buying from the local whole seller. In online business, you have the liberty to buy from any other place. You can even directly buy customized items from the source.
Moreover, many online services are also available to help you out in the process.
3. Small investment for a start
For starting any business in the conventional retail industry, you need to have a good amount of money. You need investment for shop, stock, resource, and bills. Moreover, you need employees and have to pay them a salary, register their insurance, etc.
However, you can start with a few bucks and reinvest them to grow more. If you have a good investment, you can grow at a more rapid speed.
Do you know why I adore ONLINE TRADING? The investment is minimal. $100 is ENOUGH to start.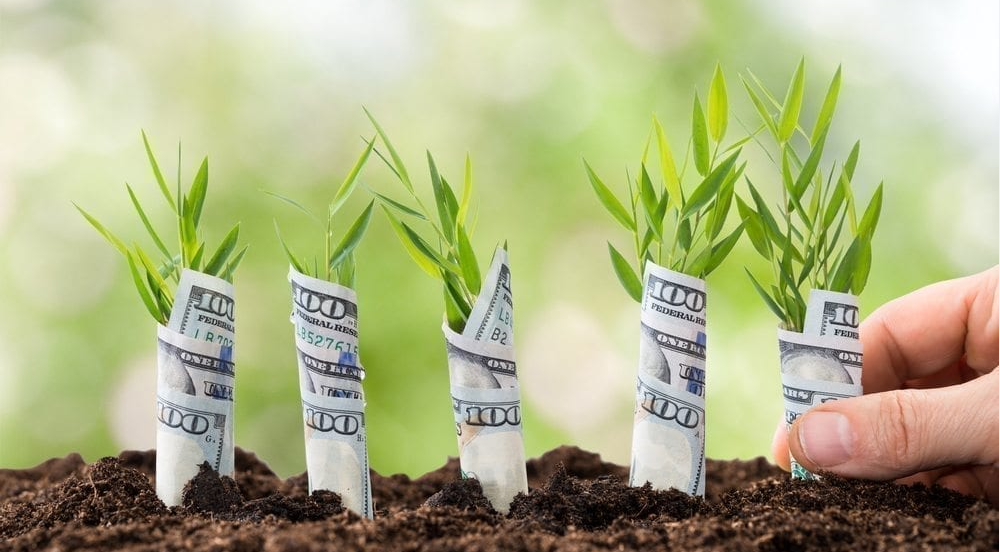 4. No need to buy shop for displaying purpose
For an online business, your website, social media or marketplace (Amazon, eBay, etc.) are your display points. This will wave-off the charges of shop as in a conventional system. Moreover, you can invest or save this money for other opportunities.
5. 24/7 presence is good but not necessary
You can also handle your online selling business remotely. Many services and resources available online will help you with this. With this, your 24/7 availability is not required. Services like Amazon FBA fulfills your product delivery without your physical presence.
Thus, you will not miss any family gathering or trip, while doing online business.
What Type of Products to Sell Online?
When you have made your mind for selling online, these first two basic questions start jumping:
What to sell online?
What type of product to sell online?
These are the toughest questions. One can stuck in the whirlpool of these questions. However, do not worry. We are here to make your mind clear. Now we are going to give an ultimate systematic solution to find out what to sell online.
First thing, you can sell anything online. Now, this is a very broad answer.
Now let us narrow it down.
There are some products, which we call plug-n-play products. That is, you just have to buy them and sell them.
Alternatively some of the industries, you need licensing and other certificates to sell. That also include strict monitoring policies on product quantity and quality.
For example, drugs & medicines, chemicals, gold, etc. Moreover, this field is under the influence of big corporate companies. Therefore, this area is not for us. Still, if you can relate to these, you can continue to pursue it. As we said, you can sell anything online.
The better way is to opt for those, which I am going to tell you now. These categories are the best place to chip in. There are 12 major categories of different products:
Clothing
Clothing products topped with the highest number of purchases online around the world in 2019. This is a huge industry with a lot of varieties. The major categories are:
Women clothing
Men clothing
Girls clothing
Boys clothing
Athletic & Outdoor clothing
According to statista.com, we will observe the sale of $606 Billion in this year of 2020. The clothing industry is growing and is a good option for sellers. If you have a good knowledge of qualities, sizes, and types of clothing products. You can go for selling clothing products online. But still, there are numerous things to consider.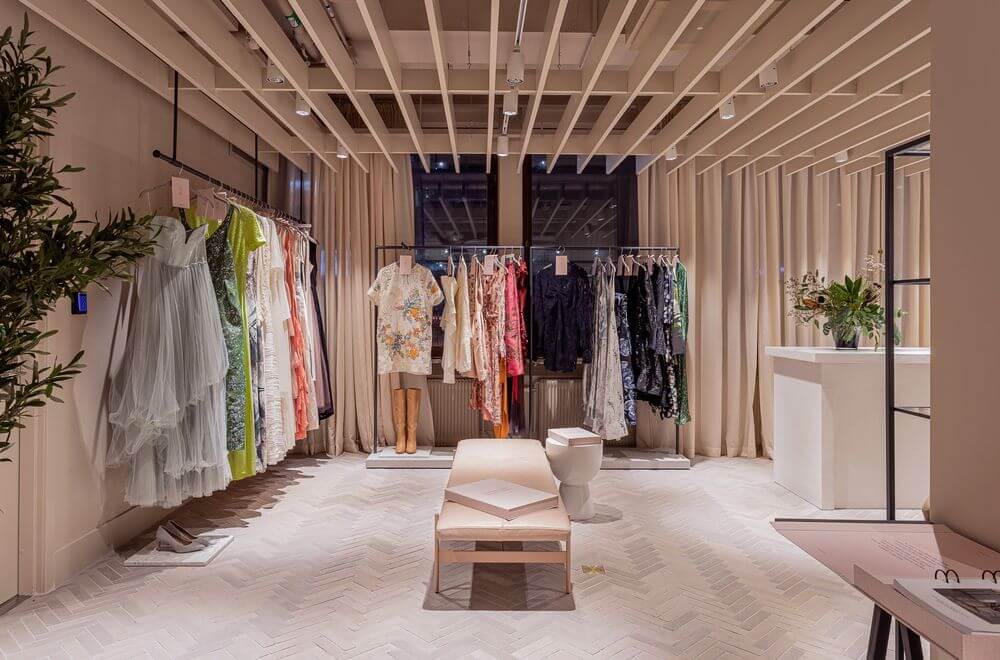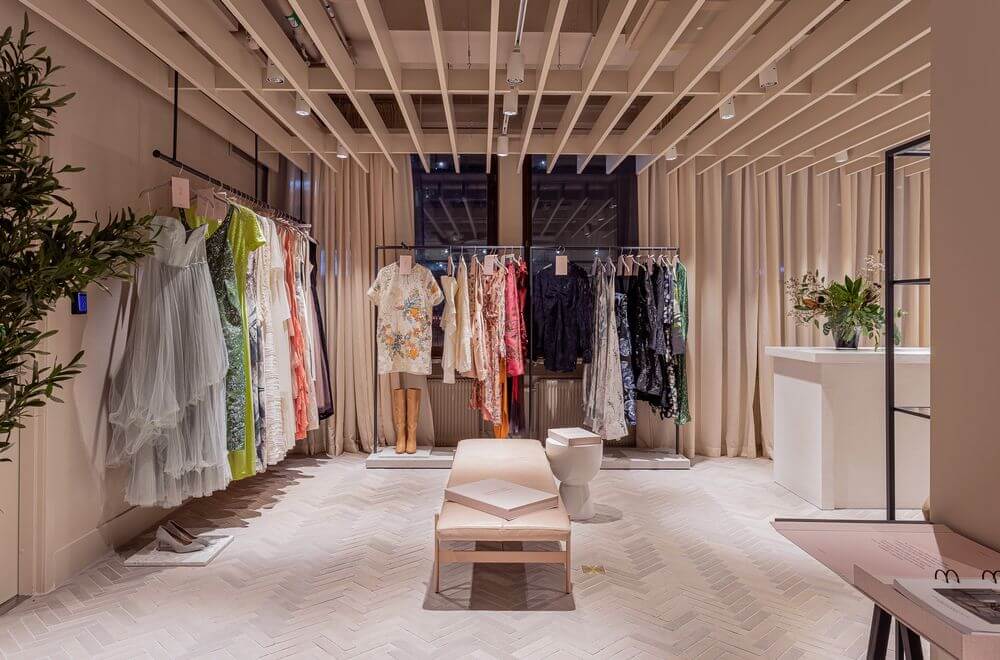 Shoe
Shoe is my Favorite product. It generates more sales and BRINGS more profits to my pocket.
Next in line is the Shoe products. Shoes were also the favorite among online buyers in 2019. The major categories are:
Women
Men
Kids
Shoe Accessories
The revenue in 2020 is $454 Billion. The footwear industry is growing at a rate of 4.1%. There is a lot of options available to start selling in the shoe industry. Again, you have to be knowledgeable. You should know about the materials, types, and techniques. Alternatively, try to find the right niche for you. Do not worry we will tell you how to catch it.
Consumer electronics
2 Billion Users worldwide is the audience of the consumer electronics. It has earned a revenue of $426 Billion in the last 12 months from March 2020. Moreover, it is pacing up with a growth rate of 7.3% according to statista.com. The market is too big and has an excessive amount of potential to grow. The major categories are:
Camera
Car electronics accessories
GPS & accessories
Portable sounds & Video
Radio Communication
Home Audio & Hi-Fi
Mobile Phones, Smart Phones & Communications
Household batteries, chargers & Accessories
Wearable technologies
Home Cinema, TV & Audio
Power Accessories
Telephones, VoIP & Accessories
Computers, Components & Accessories
eBook Readers & Accessories
Electronic gadgets & accessories
This industry is growing as the flash. There are heaps of opportunities in this field. Electronics has humongous variety because of the super-fast technological advancement. This is a comparatively easy field to deal with but is tricky as well.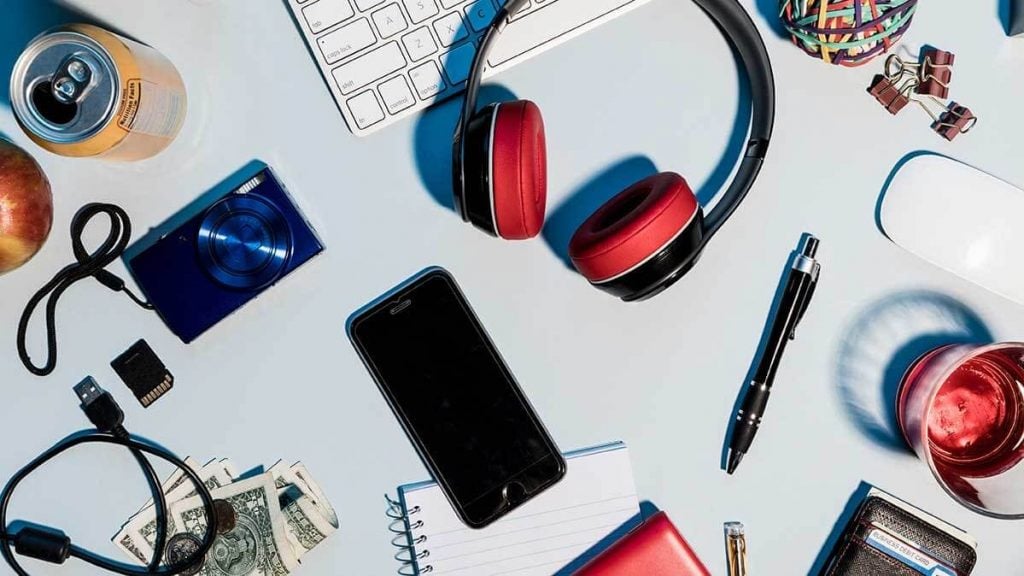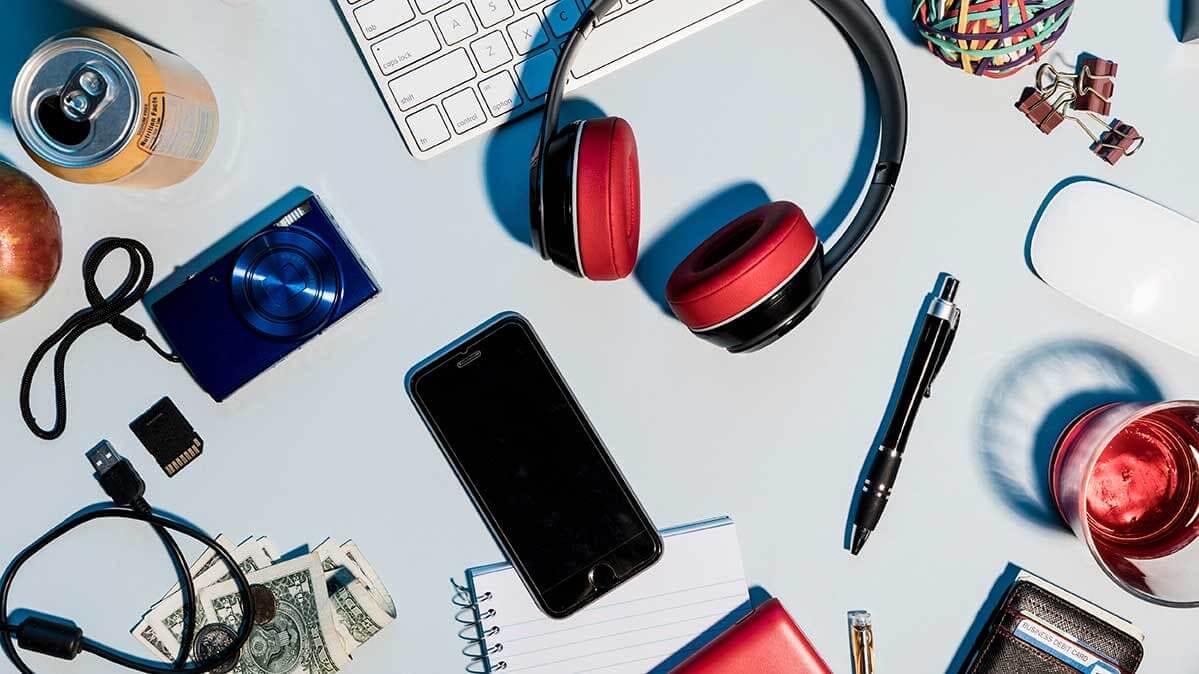 Books, movies, music & games
This category only covers sales of physical media. For example, DVDs, Blu-ray discs, CDs, console games, etc. Streaming services and subscription is not part of this category.
In 2020, the revenue earned in this is $96 Billion. It has an annual growth rate of 5.6%. This is a good pitch to play, as the number of competitors is comparatively low. Collection of old-books, music, and games are famous in this category. 1.76 Billion Users have bought items in the last 12 months (March 2020).
Cosmetics & Body Care
Cosmetics & Body care industry is the biggest consumable industry around the world after food. It is dominating offline and online. The online industry has a revenue of $520 Billion from online marketplaces only.
It has a growth rate of 3.4% according to Statista. Beauty services and electric personal care products are not part of this category.
Let me give you an EXAMPLE of the Kylie Jenner brand. It is making BILLION of dollars annually.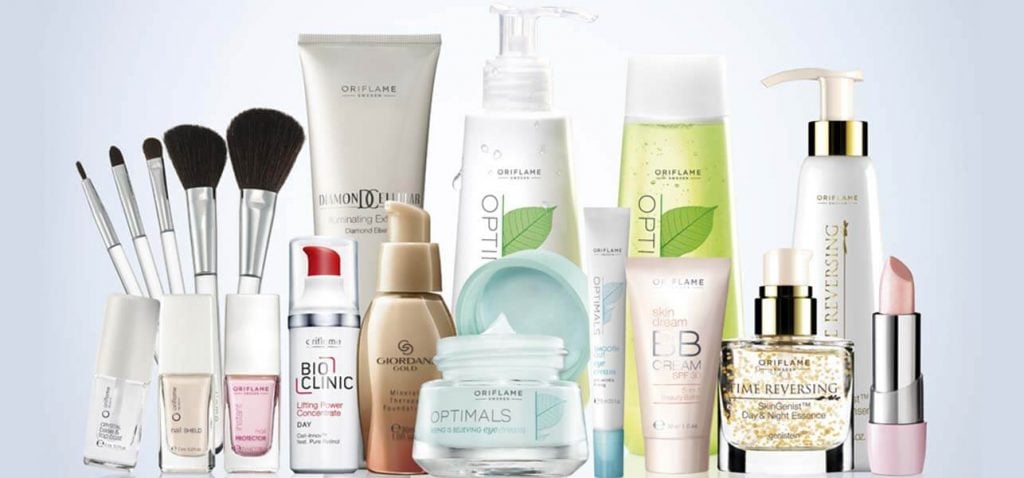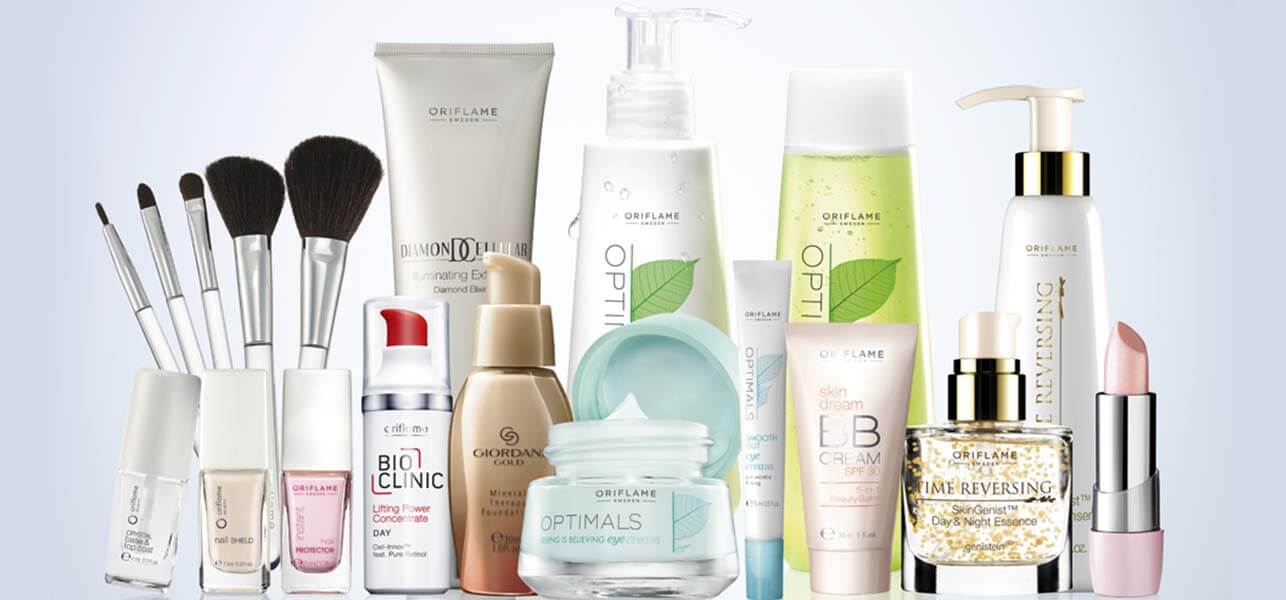 Bags & accessories
Bags and related products earned a revenue of $142 Billion from online selling.
It is the MAIN REASON for sellers like me to PREFER it. You should keep it as your option for selling. This is the fastest growing industry online with a growth rate of 10.8%. 1.5 Billion People around the globe are the customers. Lot of opportunity is available to compete in this category.
Household appliances
This category has a growth rate of 9.7% this year. Household appliances cover appliances like washing machines, coffee makers, vacuum cleaners, etc.
In 2020, generated 115 Billion USD of Revenue. This category has a great potential. However, it is not a good option for the starter because of the uncertainty of appliances and the cost of repair.
Furniture & household goods
Companies like IKEA has changed the perspective of online furniture trade. The furniture has introduced the concept of "flat-pack" to make the movement of furniture easy. Companies like these are becoming major shareholders of this category.
Moreover, household goods like kitchen and bathroom accessories, pottery, etc. are part of this category. In 2020, earned revenue of 250 Billion USD with 6.3 % growth rate. There is a great opportunity in this field. This category is nascent among the rest of the online categories we discussed.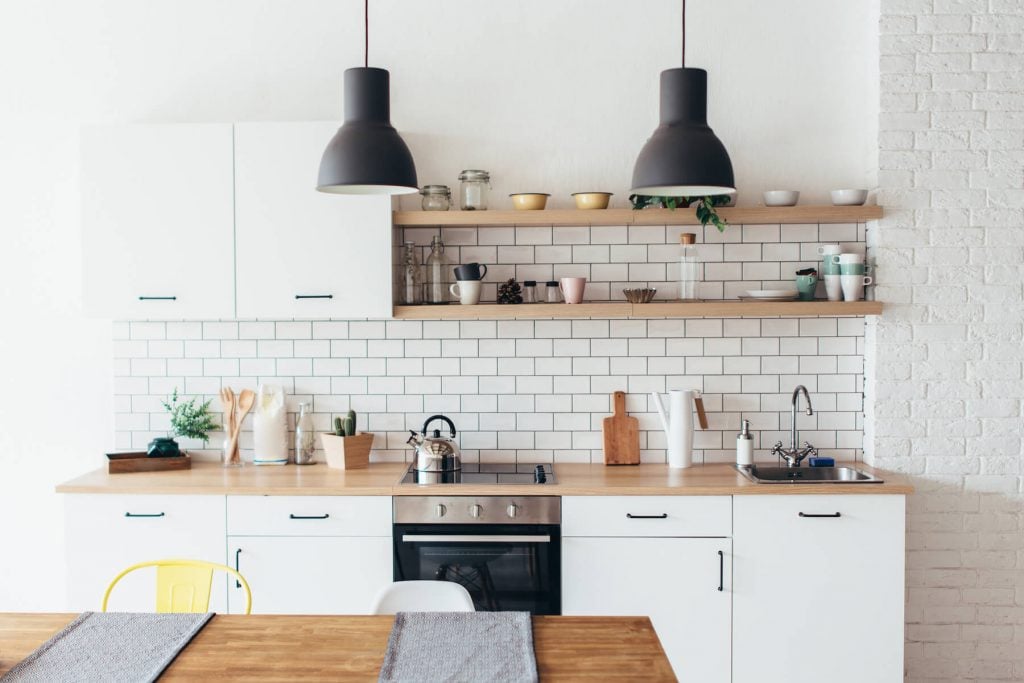 Sports & Outdoor
This category consists of more than 60 sub-categories. Including products related to almost every possible sports played on earth. Sub-categories like; hiking equipment, sports clothing, swimming, winter sports, and fitness accessories are high in demand. This generated revenue of 84 Billion USD in the last 12 months. Moreover, the growth rate is 6.8%.
I have been selling sports and outdoors for more than ten years. And it is an EXCELLENT niche if you are a beginner.
Toys & Baby products
Toys & Baby products are also the most profitable business to sell online. Toys have a high margin of profits. The revenue generated in the last 12 months is 124 Billion USD. The most sold categories last year were toys, baby furniture, strollers, and car seats. Almost 1 Billion people around the world bought these products. It is growing swiftly at the rate of 8.4%.
Stationery & hobby supplies
This category contains all stationery items. Moreover, it includes all hobbies other than sports. It is BETTER to know what you are going to sell. A small mistake cost me in choosing the WRONG CATEGORY on Amazon. Sales went down.
Musical instruments and other adult entertainment products are part of this category. Stationery and hobby supplies earned revenue of 156 Billion USD. It has 943.5 million engaged users of this category. Last it has a growth rate of 7.4%.
DIY, gardens & pets products.
DIY, gardens & pets products have a revenue of 73 Billion USD. Growing with a growth rate of 5.7%. It contains all DIY tools, fertilizers, hose pipe, seeds, etc. The sale production is high during the start of every new season.
Now you have a skeptical view of all the best options available. Let us find out next in what to sell online process.
How To Find What Products To Sell Online
Now next step is how to find what products to sell online. Let us divide this phase in few steps. This will help us find out how should we choose or find out what to sell online.
Find the problem
I constantly research the PROBLEM faced by customers. Providing them with the SOLUTION is the BEST strategy to make sales.
The best thing for selecting a product is to search for a problem. Moreover, how to solve that problem. Almost every entrepreneur adopted this technique.
Search on the internet that might lead you to anything positive. However, if you are unable to find it, after brainstorming months. Then stop thinking and move to the next step. We have numerous options available.
What is the thing you are good at
Ask your friends, mentors, and family members that what you are good at. Then find the product, which lies in that circle.
Look around the products you use and think about what you can improve about them
You can find the right product among the products you interact within your daily routine. Find what better you can do to make it more easy-to-go.
Take ideas from the websites like Pinterest
Pinterest is the place where most of the innovative people around the world share their thoughts. See some pictures you might get inspiration from there.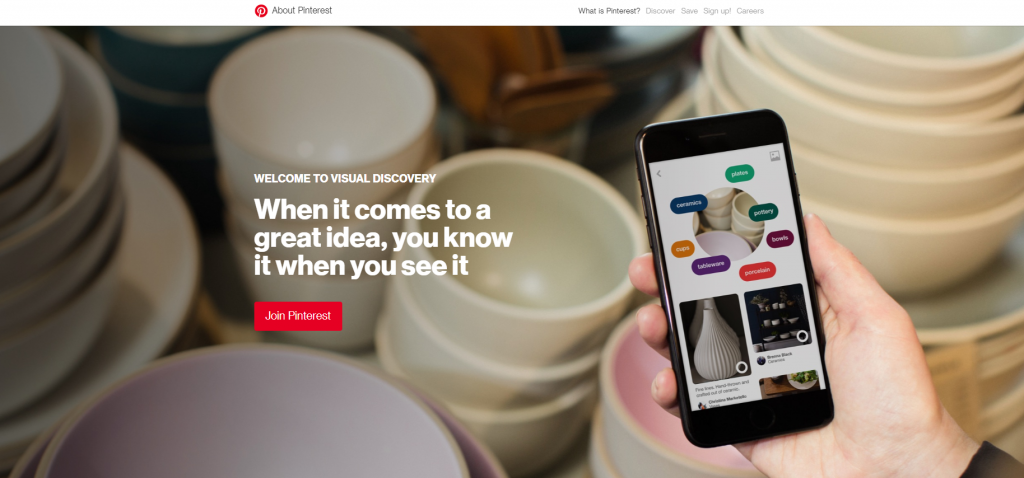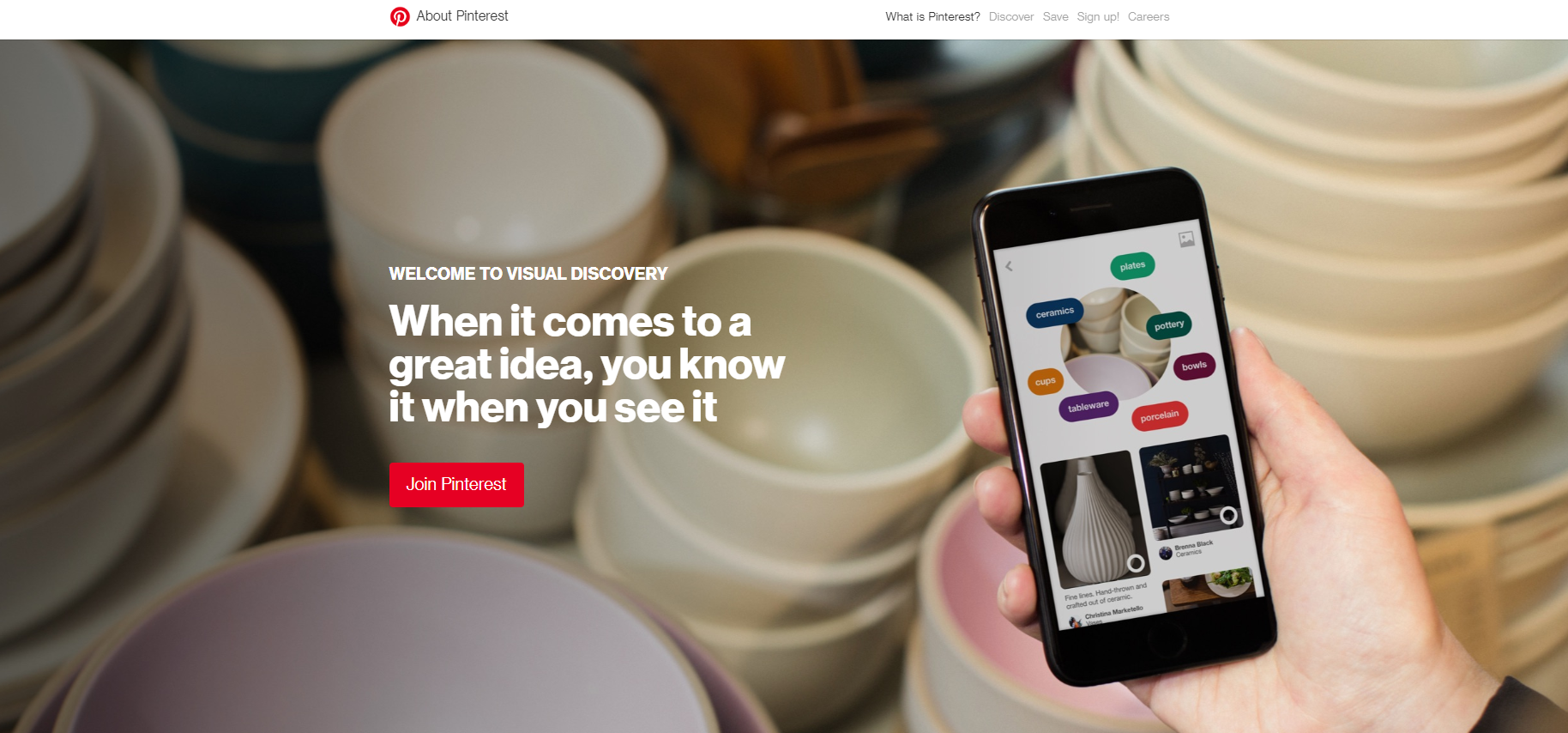 Early access products
Visit different market places and the rest of the internet. See what news is trending and what is the response from the audience? Try to jump in the bandwagon of that.
Search marketplaces and search engines
I get inspiration by systematically finding out the trends of the products online. My Amazon or Shopify store gives detailed reports.
Market places like Amazon and eBay provide you full statistical reports on every item. Find out what is selling more. What people think about it? What changes they want? What you can do to make it better? How much is the profit?
Try to brand your idea
Try to brand your idea. While searching for the products, I once came across a website Meowingtons.com. It is the PERFECT BRADING of your idea.
This website is a drop-shipping website. There branding so cool, that you will get attracted. However, different companies make all the products. Yet, it feels like all belongs to them. We have seen all these products available at Alibaba. Moreover, different manufacturers sell all these products.
We bet this is the best way to brand. Especially, when you are new and have a limited budget to start.
What is your budget
Look for the products, which you can buy and sell within your budget. This will further shorten your big list of product selection.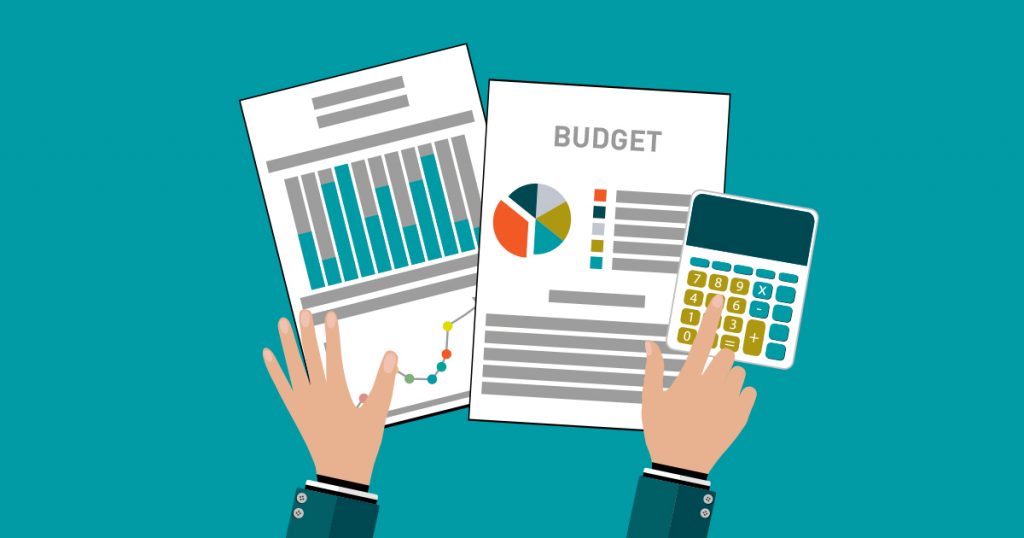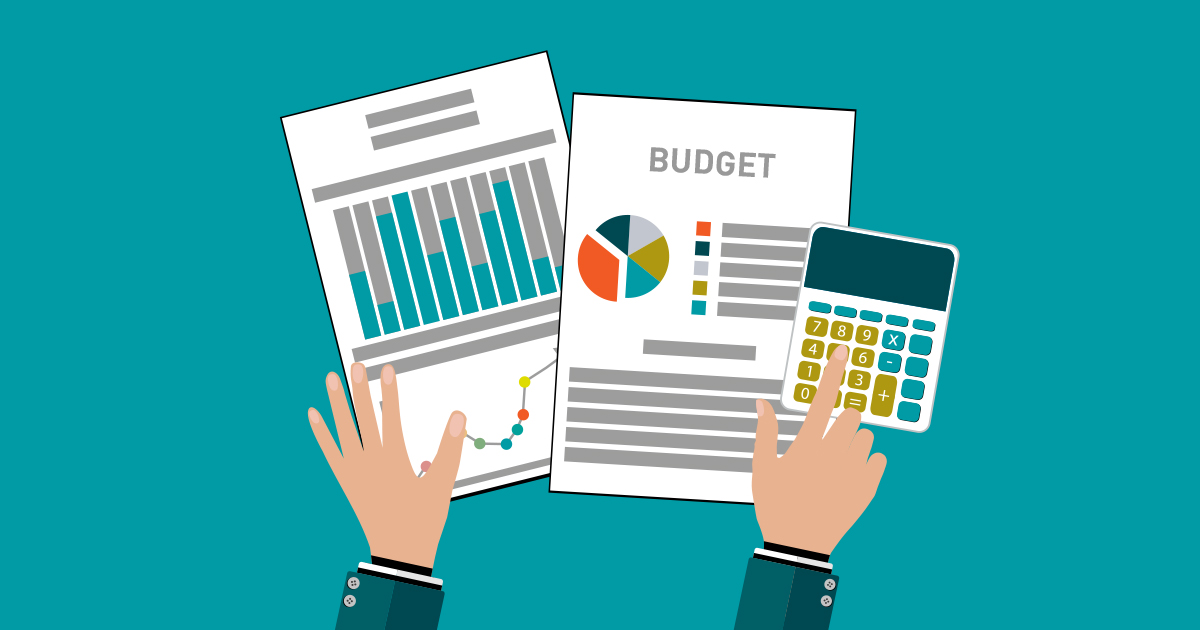 Do not go for seasonal products
Anyhow, seasonal products are a good option to sell online. However, when you are starting an online business in seasonal products, it will demotivate you. You will feel sudden deprivation at the end of the season.
Try not to go for fragile products
Fragile products may result in a loss for the starters. As an online business starter, we do not know how the delivery agents handle the product. So keeping that in mind, cross these options from your list, no fragile products.
I do not sell FRAGILE products. They do not sustain for extended periods and get damaged earlier.
Finally, these products will help you out on how to select what to sell online. These will give you the best products to sell online.
Top 10 Trending Niche 2021
Now, let us talk about the top 10 trending niches of 2021. These are some of the most profitable products to sell online this year.
1. Athleisure
Can you guess the TOP NICHE? Let me tell you about Athleisure. It has always been famous for decades.
This niche is top in trending around the world. These are fashionable clothing but look like athletic wear. These usually come in bright and dark colors. Yoga pants, windbreakers, tights, shorts, etc.
You can opt for any from the list and start selling these. These products are lightweight, waterproof and breathable. People feel comfortable and like to wear it a lot nowadays.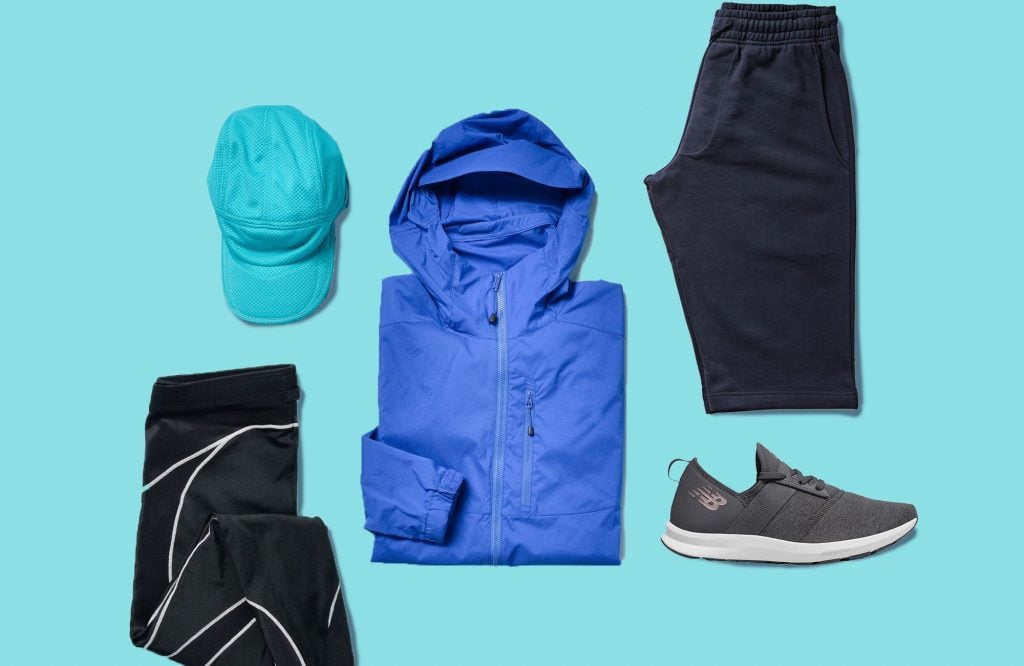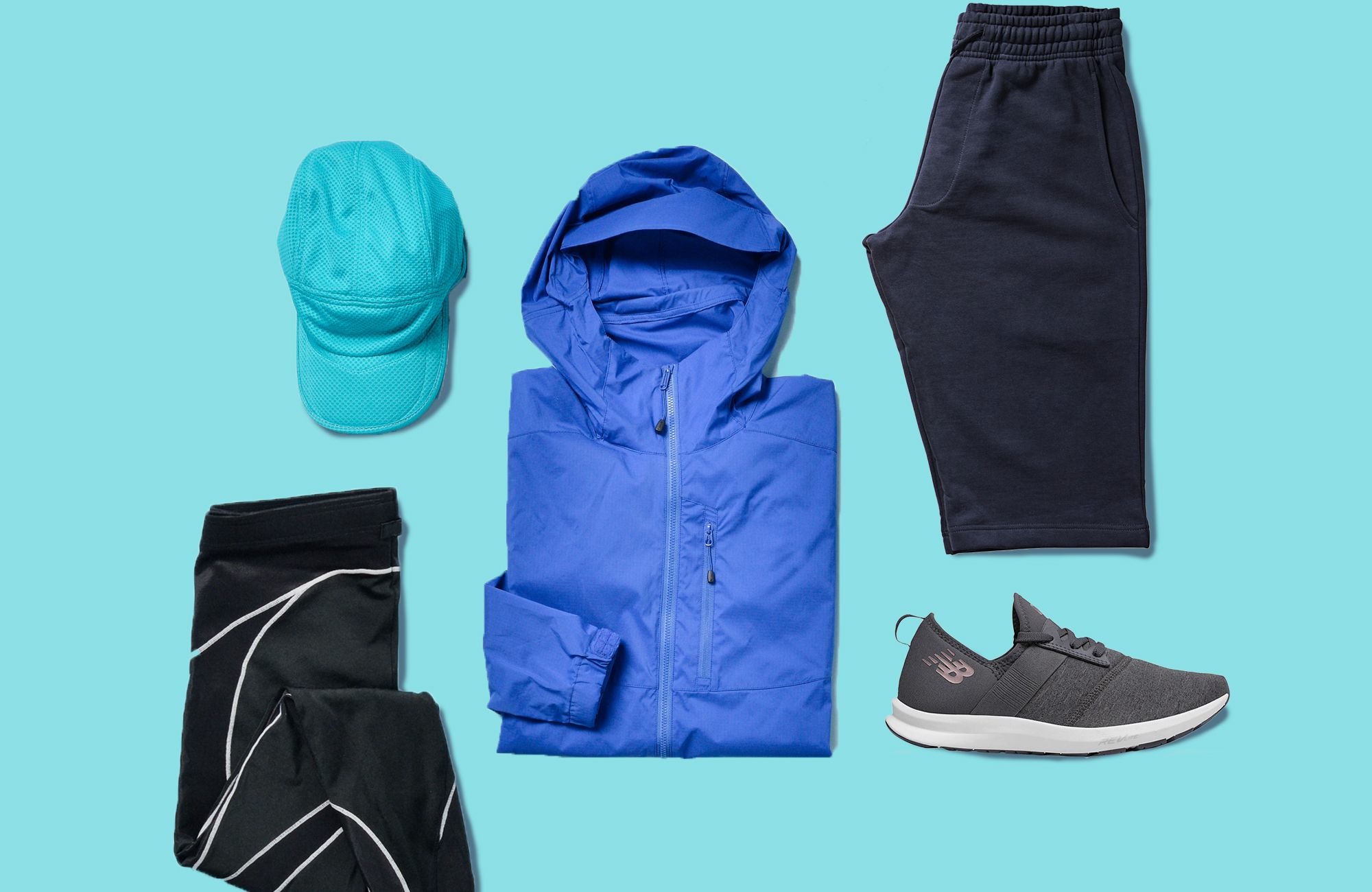 2. Subscription box
The subscription box is the next in trending niche product. These boxes online range from $10 to $100 and offers monthly subscription. Boxes have categories. You can subscribe according to your interest.
For example, I sell the Crafty Box. A crafty box contains different drawing pencils, books, paints, cake plates, balloons, toys, etc. Every month you will get something new and related to your child.
The subscription box is fun for every age, as it is always a surprise and something that you like. This is also one of the best niche to consider.
3. Foundation garments
Foundation garments or shapewear is also next in trending these days. Foundation garment gives you a fashionable figure or make you presentable. It enhances your body features.
Foundation products are trending around the globe. This is also a good niche to start selling. The sizes are very important to mention in your listing to make it convenient for the buyer.
4. Toothbrush
Toothbrushes are the new niche in trending. All you need is to customize it a little bit for convenience and pitch it. This can be very profitable if you find out what change will make a difference. Moreover, spare parts of electric brushes are also in trend. This is a daily commodity and you can think of it every day to make it more comfortable.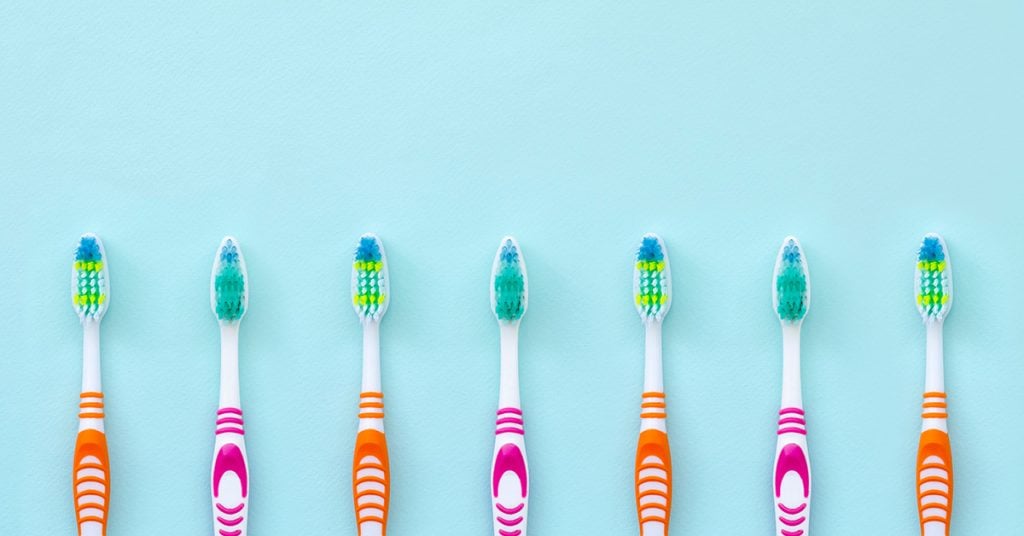 5. Beard oil
Growing beard is a new trend from 2018 and the product related to this industry are trending throughout the world. Beard oil is the most trending in 2020. There are a lot of essential oil out in the market that can make your beard feel soft, shiny and smooth. Moreover, beard oil is good for skin under the beard.
Beard oil is also good for conditioning your beard. This is also a worthy product to start.
6. Denim
Denim is never out of trend. It never gets old. If you start selling any wearable in the denim fabric, it will sell.
My opinion!
You should sell Denim jackets and wearables. These are trendy items.
7. Eyelash extensions
Eyelash extensions are also trending in 2020. In 2023, I still find it my FAVORITE. It makes more sales with the diversity of products. There is a lot of variety available in the market. It is growing at a rapid pace. This could be your niche product. You need to find a way that differs slightly from other sellers.
8. Lapel pin
Lapel pin is one of the most profitable products. As the price-range is not set yet. You can design your lapel pin and introduce it in the market under your brand. As this online selling niche has a lot of potential.
9. Mobile accessories
Mobile accessories will never end. It ranges from screen protectors, power banks, memory cards, Bluetooth devices, selfie sticks, etc.
All you need is to be up to date with the new models of smartphones in the market. You can offer these products under your brand name. Many companies in china are available to make a custom product for you. Go ahead this niche is never-ending.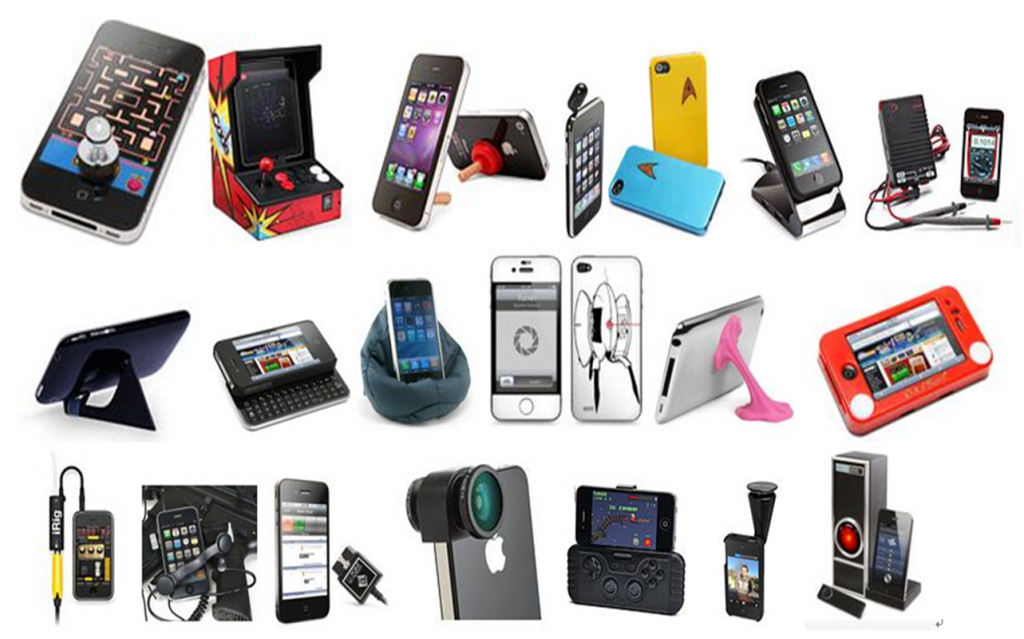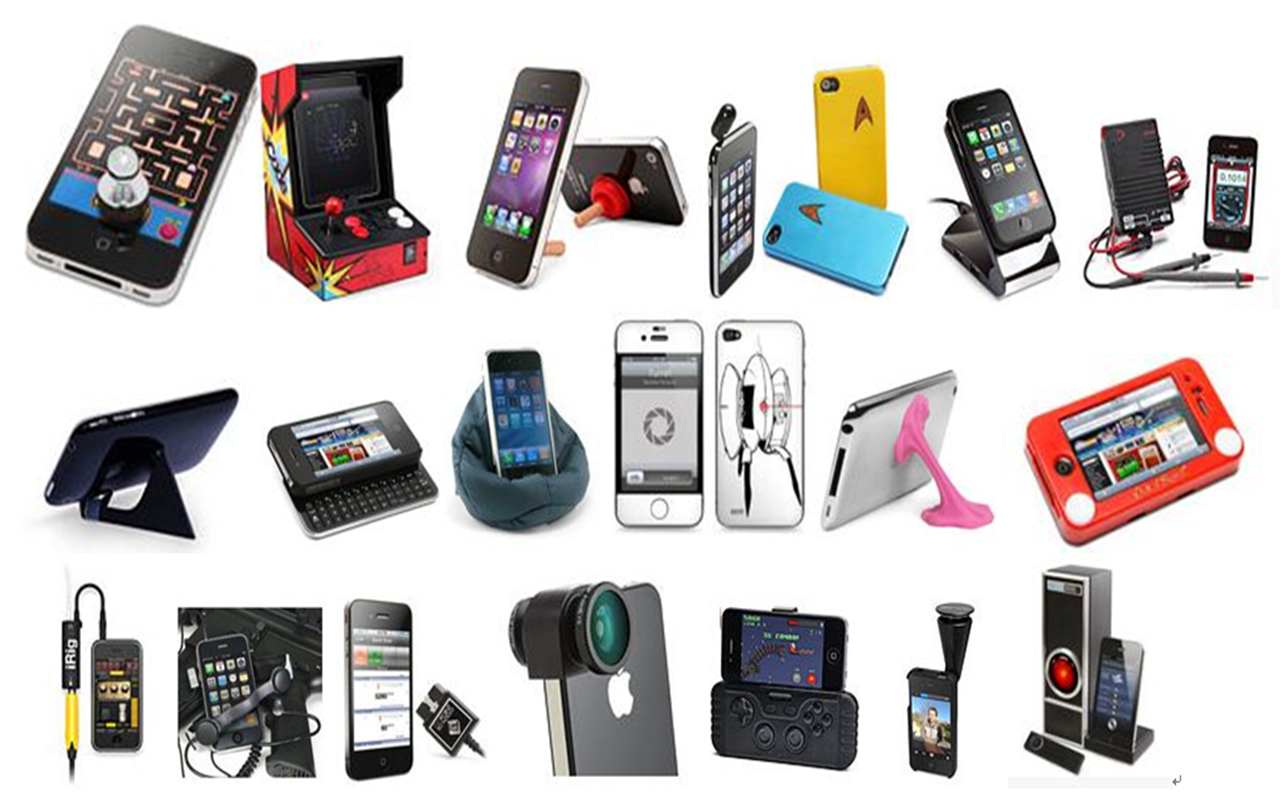 10. Party Items
Party items like cake toppers, balloons, flags, banners, etc. are the most selling products around the world. I do not even need a big investment. Their profits margins are very HIGH with the higher demands.
Even you do not need a big investment. They are cheap and profitable. All you need is to introduce a new specialty or modification that is eye-catching.
How to decide what to sell online
Now, you are ready with a bunch of list of items you think you can sell online.
Now, let us tell you how to decide among these:
Search for trends in Search engine
I use Google Trends. The reason is the REAL-TIME data that is a RELIABLE source.
Search the trends first in google trends and check out where it stands:
What are the affiliating keywords?
How many times people searched for these keywords.
Is it growing?
Repeat all these questions on other search engines you think would be fruitful. For example, Bing, Yahoo, Baidu, Ask, AOL, etc. Note it down for every product in your list.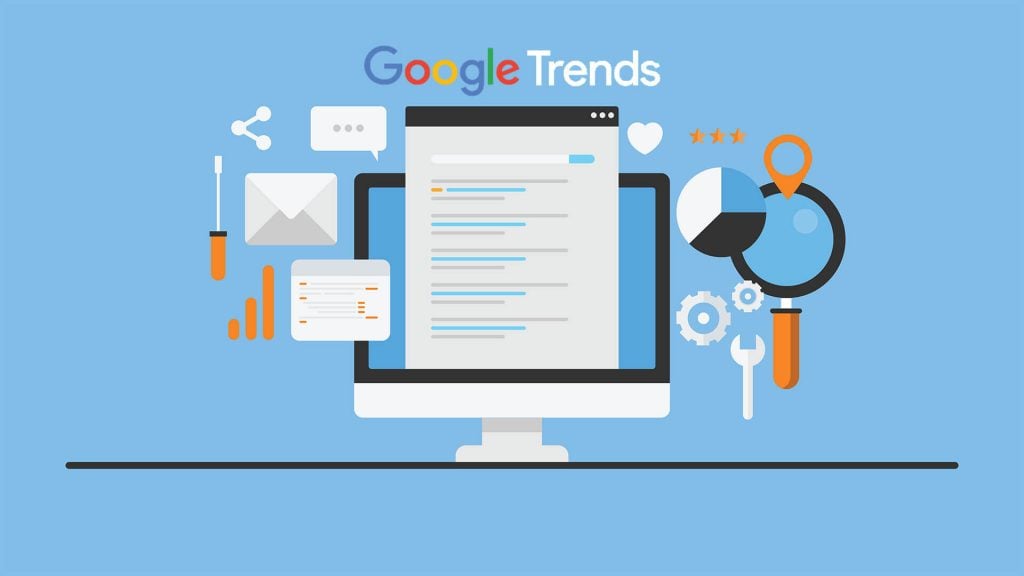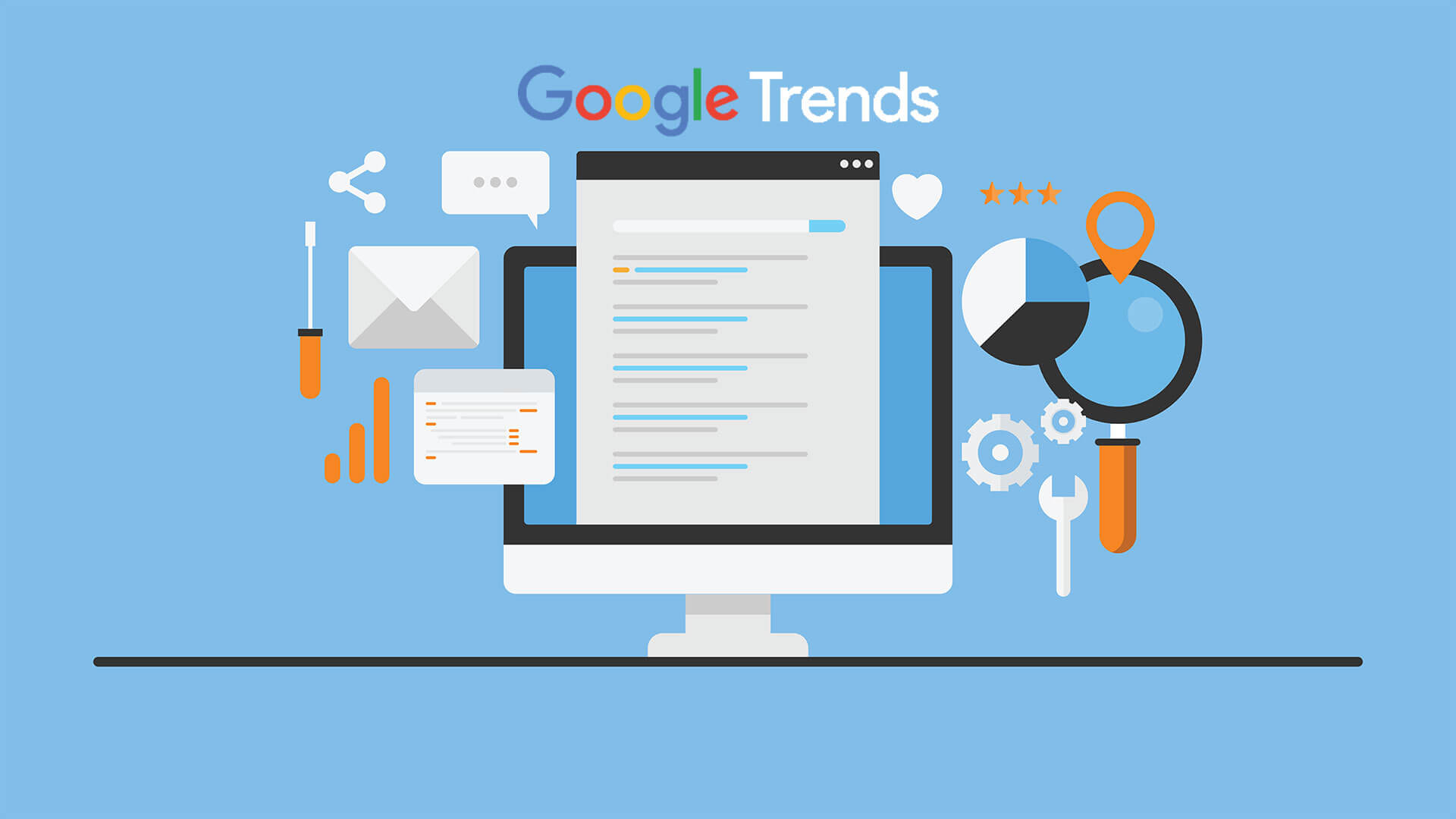 Search at Marketplaces
Amazon, eBay, Walmart, Etsy, Alibaba, and Social Media Groups are the largest market places. Here billions of people come and search for the products they need. Login and see the insights they offer. Note down these analytics. This will also help you what to sell online in 2021.
Reviews by Customers
See the reviews of the products you want to sell. Note them down as well to further modify your product you need to sell.
I read all the REVIEWS on my products. It helps SORT OUT potential mistakes I could be making while selling.
Rank the products
Rank the products and finalize the top 5.
Search for the manufactures/ factory/ sourcing agent
Search these 5 products for better prices and quality wherever possible. Now, estimate the production cost and sourcing cost for these. Considering profit, low-cost, and quality, finalize your top product.
Ask the factory for the production as per your requirement. Ask sourcing agent arrange audits for the product.
After this relax as you have found your product. Hurray!
Products/Niches to Avoid for Beginners
Following are the products/ Niches you must avoid as a beginner:
Do not go for the product/niche in which your competitors are big companies like Adidas, Nike, etc.
Do not select the products that have a lot of competition, as it will minimize your profit window.
Do not select fragile/ delicate products, as the probability of loss is maximum because of human error.
Do not select products/niches with a short tenure of expiry date. As the market is always uncertain.
Do not go for the products/niches that are delicate to environmental temperature.
Do not go for oversized or overweight products. As it may result in extra logistic and storage charges.
Do not go for electronic products/niches with no warranty.
Do not go for the clothing products that can shrink after the first wash as a beginner.
Be very precise about the colors and always mention that color may vary depending on the screen you are using.
Do not go for products with lots of variations.
Tips For Choosing Products to Sell Online
These are the tips we have experienced over time and that might help you to sell online.
Always go for the product that has a big number of audience.
Product description must contain every possible detail. This looks professional. Therefore, I sometimes hire COPYWRITERS to write the product description.
Before finalizing the selling price, consider all the taxes, service charges, advertisement costs, and handling costs.
The product must have a bigger window of profit.
Sell products between the range of $10 and $100 per product. This tip is for the beginners only. Else, the sky is the limit.
Product must differ from other competitors one way or another. The unique product is the maximum limit.
How To Begin Selling Online?
In today's world, there are a bundle of opportunities and methods to begin selling online. Following are the things you should keep in mind to begin selling online:
Find out from where your major audience buys.
What are prerequisites to start online at that place?
Find out the psychology of your customers and address it accordingly.
Find out the features your audience consider most and try to achieve them.
Run promotion to catch the audience.
Cover the anxieties of your customer. Tell them how it is safe to buy from you. Why they should buy your product? What is different about you from others?
Sell at the right place where your product is worth selling.
Come up with a supreme advertisement strategy.
Sell it on market competitive price.
Many people consider price and the products in top search as the most authentic. Make a strategy for this or hire an expert online.
What to Sell Online: Where to Sell Things Online
Now, you know what to sell online as we have already elaborated on the procedure. Are you still confused about where to sell online?
Do not worry you will have a clear mind where to sell online after this. People around the world use:
Market places
Market place are well-established secure places to buy and sell online. Sellers and buyers trust these market places to sell online. As they provide security to both. Moreover, the life is easier as most of the things they handle very professionally. It is the best place to start your business. Following are the top market places where you can sell:
All I need is to make a seller account. Once it is done, I move the listings. Update listings and ready to sell online.
They also provide fulfillment service in which you just send your prepared stock according to their demand. They will take care of the rest.
Suggested reading:What To Sell On Amazon And Best Selling Amazon FBA Products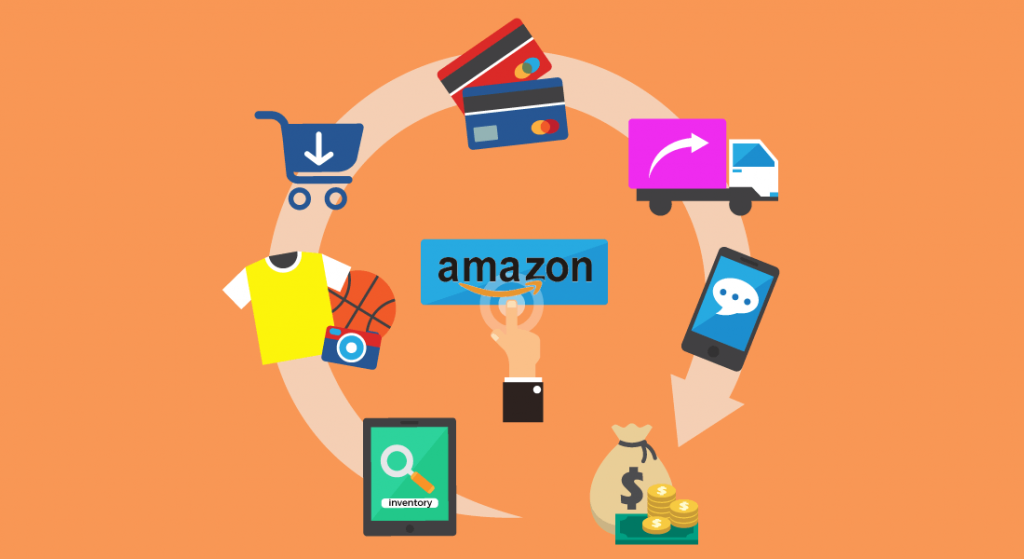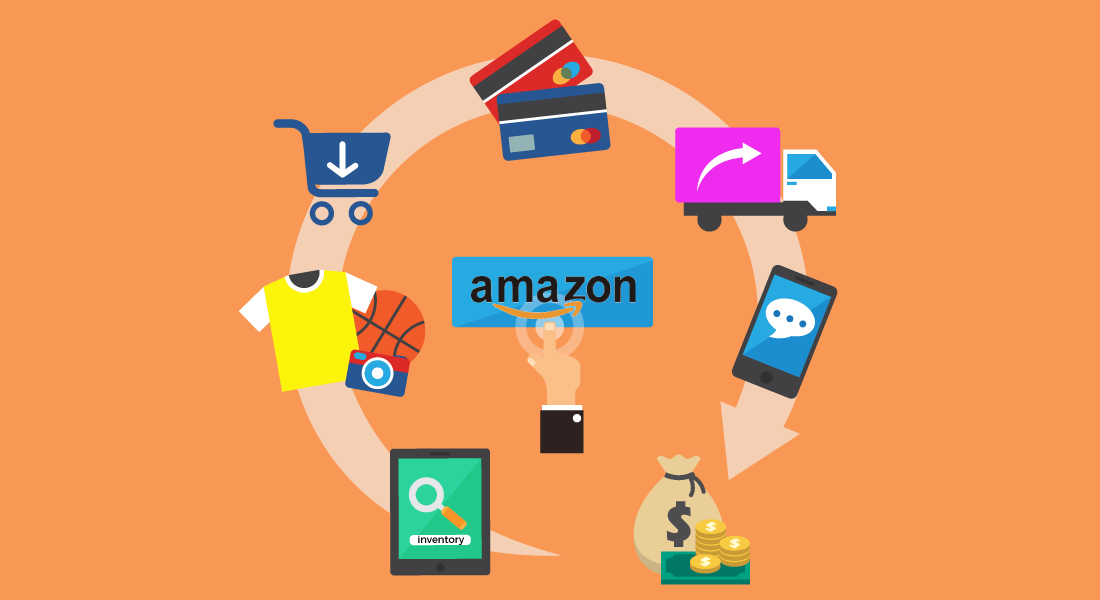 Drop-shipping methods
Another way to sell online is dropshipping. In this type of selling physical presence does not matter at all. Following are the main steps of selling through dropshipping:
Select your product
Locate sourcing agent to check
Talk with the storage agency were you sourcing agent to deliver.
Look for the storage agency that provide logistic and custom clearance as well.
Ask them to prepare the products as you want them to sell
Choose as many marketplaces you want to sell to increase the audience.
They will handle the products as you suggest them.
Dropshipping also offers tools, which help you identify the product with the potential to sell more.
Social-Media platforms
You can use social media to sell your product by advertisement, making pages, and groups. This is also very effective but you have to invest an enormous amount of time to catch customers.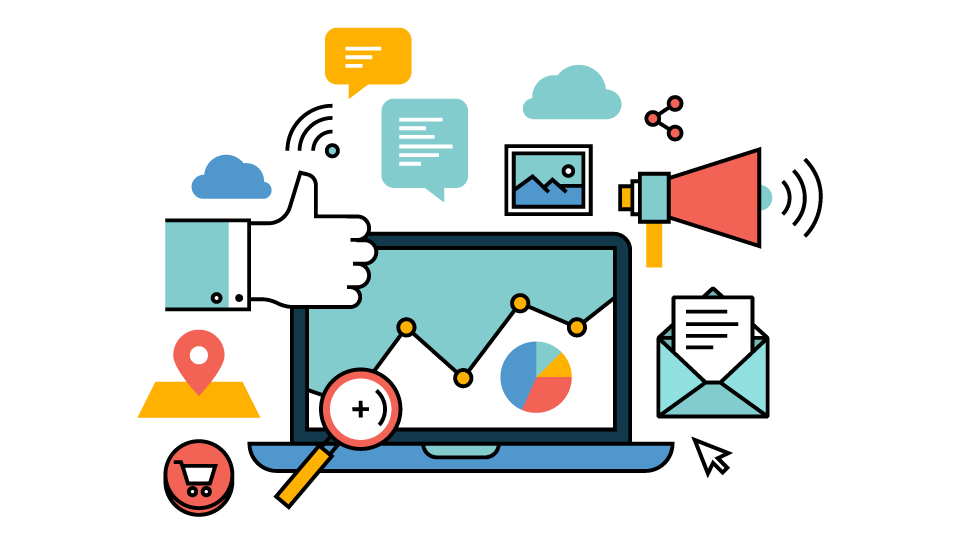 Own website or online shop
The third way is to make your online e-commerce website. Then use tools of advertisement to attract your customers. Many e-commerce tools are available to customize your website, for example, Shopify. They will provide you domain and hosting services and you will be ready to go.
For beginners, the rest of the three are more feasible, unless you got a unique product. However, if you are using other options as well. This option will make you look more professional. We previously gave you an example of Meowingtons. That was the example of an online shop.
Sourcing Your Products And Finding Vendors
After finding out what to sell online, you need to know how to find vendors and source your product.
Alibaba is the best place to find vendors. There you will find millions of vendors available to customize your product you need. There are a lot of manufacturers and factory owner that will help you in this venture.
To check and verify the quality of the product in real-time you need a china sourcing agent. Sourcing agents will also help you in the collection of your products at one point and send it to your desired place.
We LeeLineSourcing is the biggest sourcing company in China that can help you out in all these matters. Simply write us what you need and we will take care of the rest of your work.
Do You Want To Carry Inventory Or Dropship?
For the beginners drop shipping is a better choice as compared to carrying inventory. Carrying inventory is more profitable.
However, it also requires an enormous amount of devotion and time. Therefore, according to my opinion, the drop shipping is more feasible to start a business, as your mind will indulge on the marketing side only.
This will give you time to focus on your customers' demands and improve your business accordingly.
Now, when you find out the business is stable and you are earning a good deal of money. Then you can go for the option of carrying inventory by hiring dedicated staff for this and other day-to-day operations.
Suggested reading:How to Start a Dropshipping Business?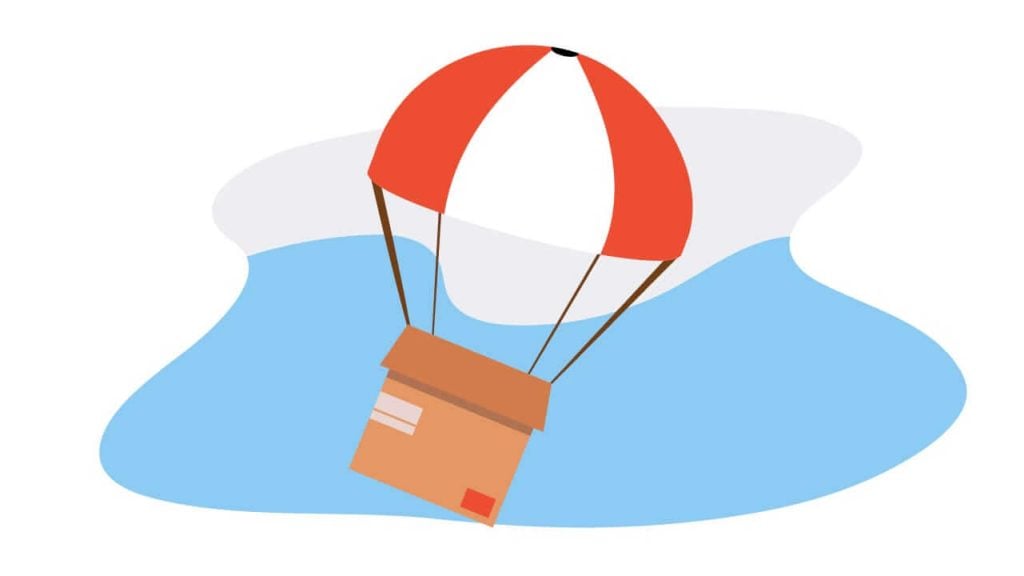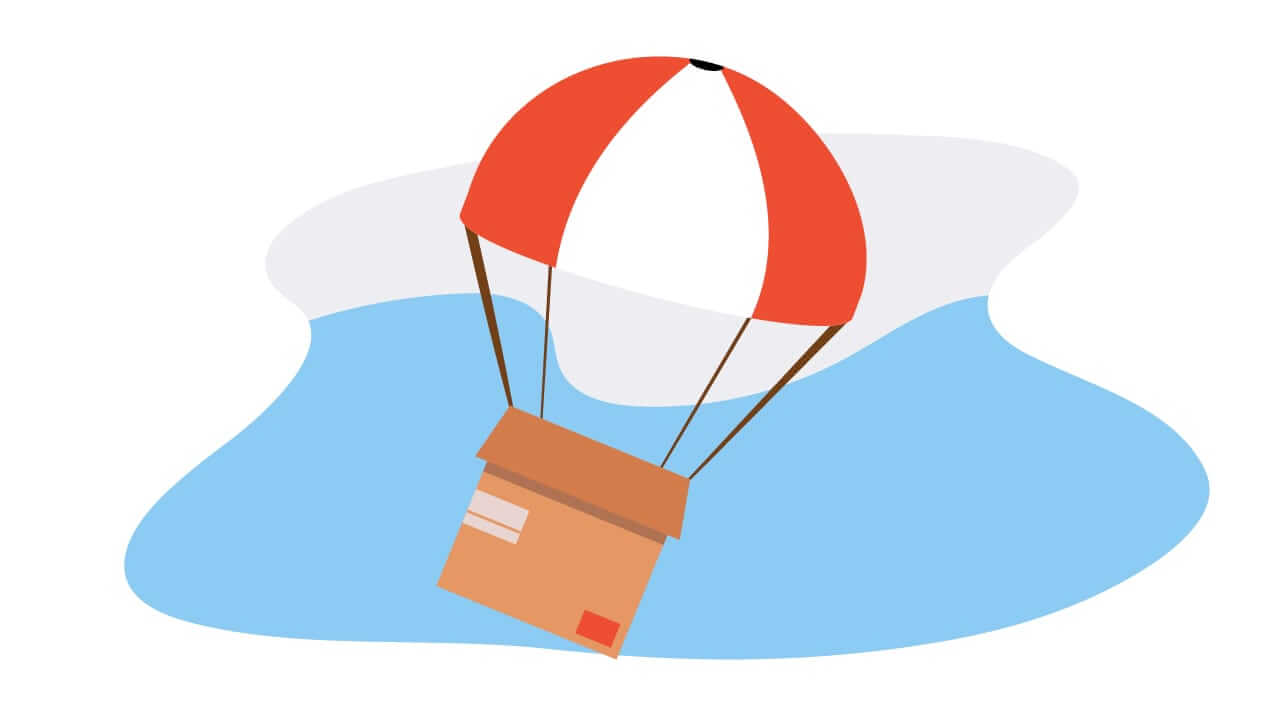 How Do I Find My Vendors?
The best way to find your vendor is using a search engine like Google, Baidu, etc. Moreover, you can use websites like Alibaba as well. Do proper research on every perspective of the vendor. Check out their previous deals and customers review. Make a list of 4 to 5 vendors. Ask for the quotations. You can ask for a sample as well for your satisfaction. Based on this, you further narrow down your list.
Now, ask the sourcing agent to investigate rest for you and share a complete audit report. After viewing the audit report you can decide your final vendor and ask them out for the product you need.
Suggested reading:How To Find Reliable Chinese Suppliers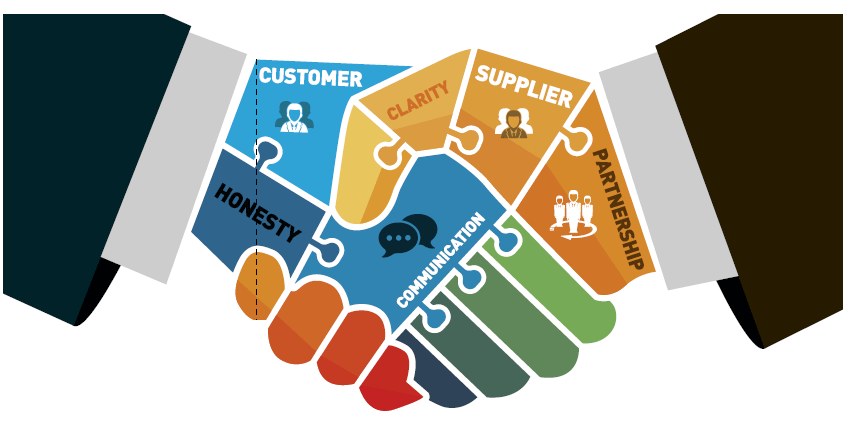 Top 20 Trending Products to Sell Online in 2021
Trending of the products always keep on Changing. This year following are the top trending products to sell online in 2021. If you are expecting to start selling right now. Look for these 20 products to find out what to sell online in 2021:
Car Vaccum
Baby Thermometer
Facial Oil
Matcha Tea
Eye Lash extensions
Seat Cushion
Wireless Camera
Power adapter
Blue Light Blocking glasses
Mattress protector
Golf shoes
Enamel Pins
Beard oil
Sofa cover
Indoor Plants
Shower Brush
Throw pillows
Shower Curtains
Neck Pillow
Gym Shorts
These are the top 20 hot selling items around the world in different categories. We selected these items after analyzing google, amazon, and eBay trends.
This is not the end. You can boost your product other than these. All you have to make sure that this is relevant.
Moreover, it is different and you have a proper advertisement strategy. Anything can make a difference with the right strategy, environment, quality and time. You just have to find it out.
Still, if you have any further confusion contact us. We will help you in every possible way.
We are sorry that this post was not useful for you!
Let us improve this post!
Tell us how we can improve this post?