Best Factory Audit Services in China
The leeline Sourcing team inputs TOP-NOTCH factory audit!
We implement the DECISIVE Criterion and get you REQUIRED output. From a single EQUIPMENT to the whole production capacity, we check all.
Reach the HEIGHTS of your eCommerce Business with OUR EXPERT services.
5,000+
Completed Projects
135
Countries Represented
---
How Does The Factory Audit Work With Leeline Sourcing?
Initial Factory Evaluation
We visit the factory to perform the INITIAL checkup. We review the supplier manufacturing system. Assess whether it QUALIFIES for your REQUIREMENTS. And remove POTENTIAL risks associated with it.
It is what we try to know in this step.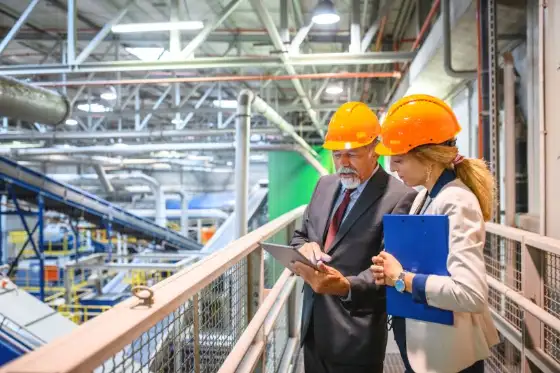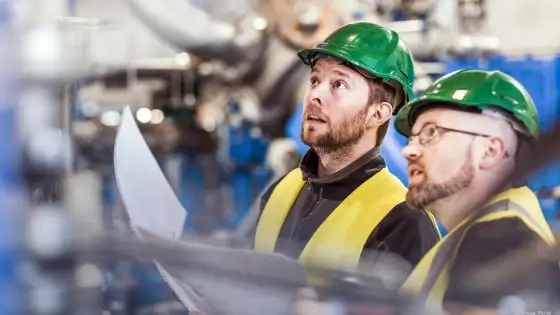 Quality System Audit
Our experts check the Quality setup of the SUPPLIER. This step ensures that the supplier has acceptable quality production.
You get to know the product QUALITY compatible with ISO STANDARDS.
Law Compliance and Social Audit
Is your supplier licensed? We check that. Even we notice the SOCIAL aspects and compliance with local PRODUCTION rules. It helps CHOOSE the top suppliers.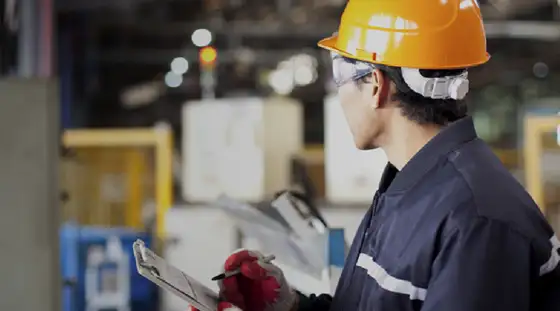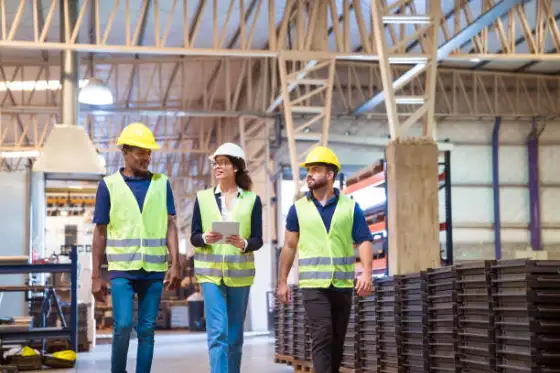 Blended System Audits
Blended system AUDITS whether your supplier focuses on social or ENVIRONMENTAL standards. Production capacity is part of this step.
It is the BEST way to get at the TOP SUPPLIERS.
Factory Visit (Stealth Audit)
Our auditors visit the FACTORY. Get a GENERAL IMPRESSION of the FACTORY. We also take photos of the production system. And send you to gain SOME CONFIDENCE in our services.
You get the FACTORY that fits your REQUIREMENTS.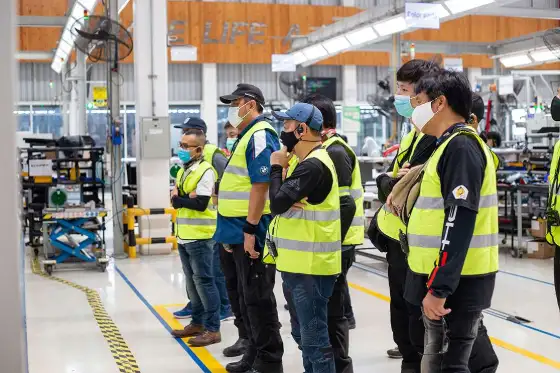 Advantages of Factory Audit

Access to High-QUALITY inventory
Factory audits enable you to CHECK the FACTORY. Our Team does the CLOSE EXAMINATION of tools and MACHINERY. We don't make orders in case of OUTDATED machinery.
So you get 100% QUALITATIVE products with a NO-RISK strategy.

Alignment with your REQUIREMENTS
Our experts estimate the WORTH of the FACTORY. Whether it is BUILT on a small scale. Or whether it can receive bulk orders or not. You choose the SUPPLIERS that match your NEEDS and provide the TIMELY solution.
Get BULK inventory without any EXTRA DELAY.

Effective CUSTOMER trust
Your customers believe in you when you DELIVER QUALITY. And it is the SPECIALITY of our experts. Our experts make your SUPPLIERS factory meet the REQUIRED product QUANTITY and QUALITY.
Get HIGH TRUST from your CUSTOMERS.
About us
What Makes Leeline Sourcing Stand Out?
100% CUSTOMER SATISFACTION. Our experts implement the Maximum EFFORTS for your Factory audit. We try to fulfill all your NEEDS as per ISO STANDARDS. So you work with us FOR a LONGER period.
High-Quality SERVICE. Our experts believe in QUALITY. Our agents test the FACTORY setup. Ensure the EFFECTIVE procurement of PRODUCTS. Proper QUALITY inspection of FACTORY puts us on the TOP.
Detailed REPORTS. We TEST and prepare a COMPREHENSIVE report. This report includes the relevant PICTURES and RESULTS of the FACTORY. You manually check and BOOST your confidence.
RELIABLE SUPPLIER. FACTORY audit takes us to the in-depth analysis of the SUPPLIER. We know the Sort of SUPPLIER. Choose only the RELIABLE suppliers.
our satisfied Clients
---
2000+ Clients Trust LeelineSourcing
I sourced all kinds of stuff for my company for about 1 year with Leelin. They have really good service, their team is polite and trustworthy. I definitely recommend you to work with them.
Levi
I worked with Leelin for 2-3 years to build my brand. They check each item and does my customs clearance get into Amazon warehouse. I love their service, it saves me a lot of time. If you are also developing your business in China, they will help you do it smoothly.
Belinda
Working with Leelin is really positive, they are honest and reliable. I recommend their services to anyone who has a business that needs to ship products from china or needs to inspect items.
Julie
Leeline Sourcing helps you check products quality at an attractive cost!
---
Factory Audit Services: A Definitive Guide 2023
Searching for the right manufacturer for your product is quite a task. Are you done with this process?
That is a big achievement, Congratulations!
The factory seems to be very professional. Their staff is very helpful.
They are cooperating in every aspect, and now you are about to pay for the product, right?
Call it off!
You are missing a critical point.
Yes, that is a factory audit.
After the selection of your product, you need to know about the reality of production.
It is a necessity because without having a quality audit; you do not know what you will get. This can provoke a great loss.
Now, as you have reached the right place to find out. Be easy and let us tell you about the factory audit.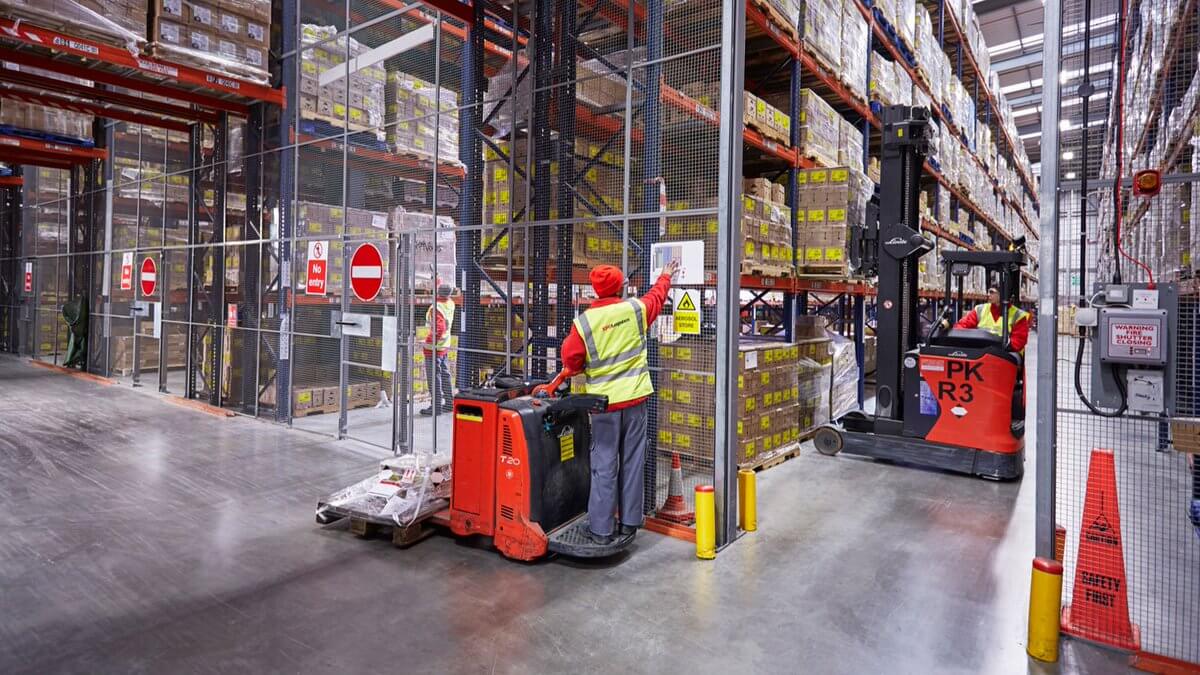 What is a factory audit?
A factory audit is the real-world view of your factory. Auditor audits the capacity, capability, and quality of the factory. In other words, you will get to know about the resources and equipment of production.
Moreover, how much time the factory will take to deliver your demand. Also, it will find out the quality of your product with this factory inspection in advance.
Second to this, do not worry about the auditors that how you will find them. As most of the logistic support companies around the world have them. These companies offer examiners, inspectors, or auditors for the factory audit. All different names for the same purpose.
They are well trained. These examiners have a factory audit checklist. Based on this checklist, they will provide you the inspection report. With this report, you will have the power to take a blunt decision.
Thus, the factory audit is a prerequisite for a supply chain process. This helps you in selecting the exact product you are looking for. Every seller must conduct a factory audit for better results.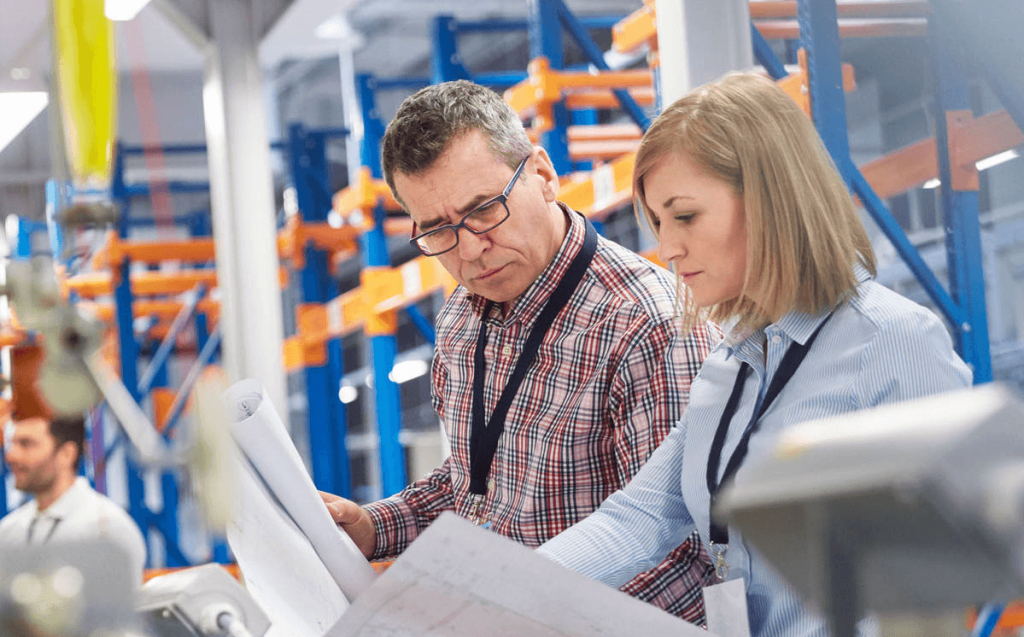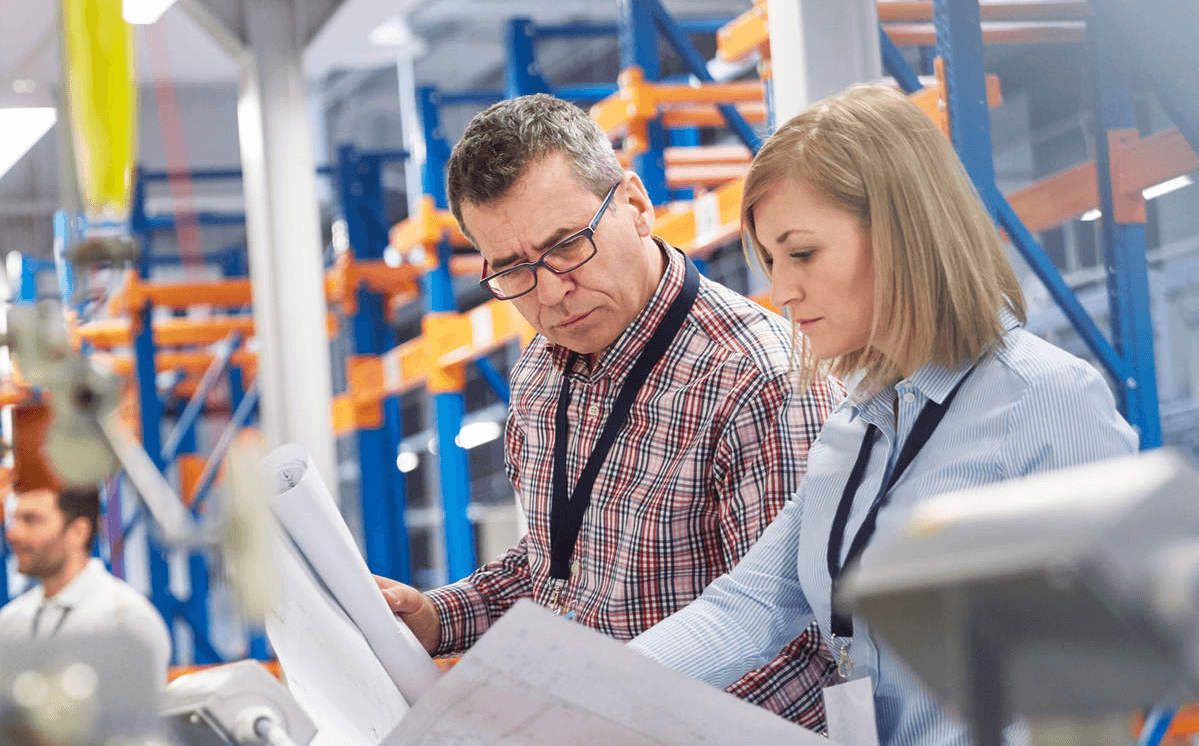 Why Audit Your Supplier's Factory?
Audit is the BASIC THING. When I audit a supplier's factory, it gives IDEA of many things. Equipment standards, ISO compatibility, and above all the quality production setup that I need.
Manufacturers and factories come on the top order of the supply chain. Their reliability is very important. The defective manufacturing process leaves great loss to the business. So, there is a need for ensuring the best practices by the factory audit.
Your business suffers when catchy products with the best marketing strategy is defective. It is necessary to ensure, that the supply chain is capable and complies with your business. Go an extra mile but never compromise quality. A defective system destroys the reputation of your business.
Moreover, checking manufacturing procedures and the smooth working for product delivery. These are a must for succeeding in the business.
Before landing the first order to the manufacturers, it is crucial to check their quality. Because it is a great threat to business growth. Especially when sourcing products from another location. Sometimes it is not convenient to look after each step of business integration. It should apply a system of audit for warranting a quality product.
Factory audit addresses these problems in starting a smooth business line. Suppliers' durability and want of cooperation are requisite to optimal business growth. A perfect plan with a flawed supplier line cripples the business from growth. That is why it is very important to perform a factory quality audit.
What are the 7 Most Common Types of Factory Audits?
As factory audit gives analytics of your manufacturers' sourcing and operations. It also ensures that this fuses with your company.
Every manufacturer varies in procedure based on their work. Based on this, there is a different way as well for the factory audit.
The audit type that is best for you depend on the product or service of your company.
Now we will cover the 7 most common types of audits to let you know and choose, according to your needs.
1.Manufacturing Audit
It is the process in which we identify that the production cell is working at its best. This is key to get a quality product from the manufacturer.
Manufacturing audit involves all the factors fused to the production. First, the auditor reviews the profile of the factory. Then, analyses production capacity. Further, checks the condition of machinery and equipment is at the best level. Also, examines the workflow and time duration. Last, the auditor verifies the quality assurance system of the factory.
By auditing, this will give you the answers to your questions. That is how much the facility is suitable for your product? Keeping in mind the condition of equipment, how long your partnership will long? And what is the behavior of work?
I have worked with many auditing companies. Manufacturing audit is SUITABLE to grab the quality products without any ILLEGAL risks. Try it out!
Suggested reading:How to Find the Best manufacturers ?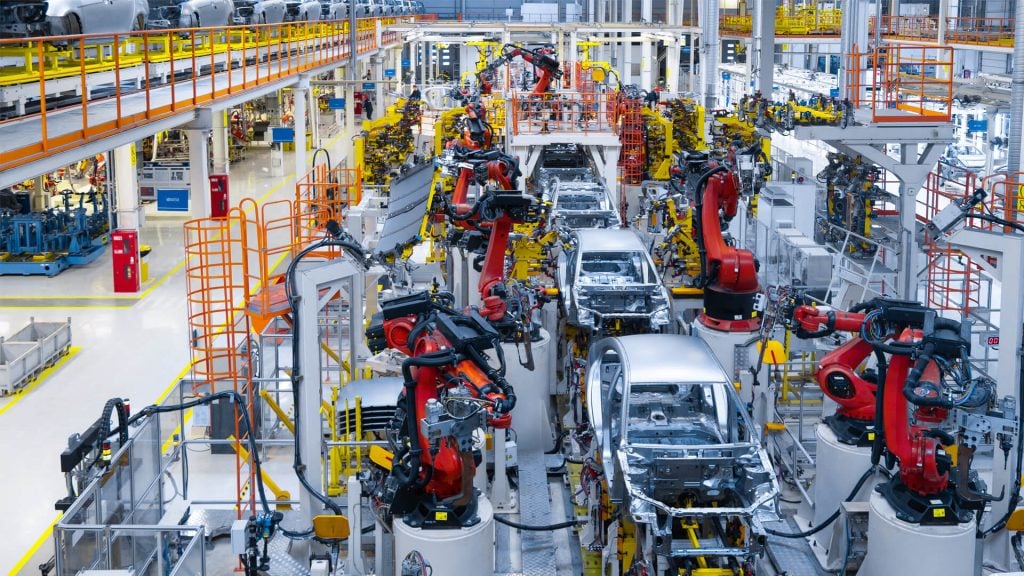 2.Social compliance audit
Social compliance is the audit related to the behavior of the factory with its employees. In this audit, you will more focus on the social environment and security.
We base our analysis on working hours, record keeping, and safety of the employees.
Whether working hours are exceeding the law of the country? Is an accurate record maintained of all the employees? Either the working facility is safe for the employees or not. Do they meet the security standards for employees?
We should keep six major crucial factors of social compliance audit, that are:
child labor
forced labor
safety hazards
physical abuse
bribery for audit clearance.
Social Accountability International (SAI) has set audit standards for Social compliance audit. SA 8000 system certifies that the company is not violating labor laws.
3.Good manufacturing practices (GMP) audit
GMP audit is a regulatory process. Manufacturers apply it. The result provides the quality of pharmaceutical, medical, food, and cosmetic products.
And in compliance with manufacturing standards. Regular GMP audits protect a business from product safety issues, product recalls. Legal and regulatory problems.
4.Environmental Audits
For me, the environment is pivotal. What if the production environment is not appropriate? It will surely produce the eco damaging products that deteriorate earlier.
A healthy environment is vital to earthlings. In this audit, we assess that we are secure from the factors involved in degradation. This audit is for protecting the environment.
To comply, we should keep the workplace clean. Chemicals and toxic gases are not polluting water and air. Controlling these factors will make factories ISO-14000 certified.
5.Customs-Trade Partnership Against Terrorism (C-TPAT) Audit
C-TPAT focuses on improving the security of private companies in supply chains. The focal point is terrorism. The U.S. Customs and Border Protection leads the program. This assess and enhance security measures using the audit program. That is both from a physical and virtual perspective.
The benefits of C-TPAT are that it strengthens your supply chain security. Further, it verifies compliance and protects the integrity of freedom. C-TPAT has introduced practices of business partners in your supply chain. Last, it improves U.S. border security.
C-TPAT certified companies' delivery is fast. Because CBP takes less time examining the products of these companies at the border.
6.Food Supplier Audits
Food quality audit is of utmost importance. Because it immediately impacts the consumers. This audit can make sure food-hygiene, and quality manufacturing practices. Thus, it assures food safety and quality. Plus, they ensure that facilities meet the set standards.
Food factory audits shows your commitment to food quality and hygiene. The certified food chain builds buyer confidence. It also makes you able to follow government rules and regulations. You can meet target market requirements. These audits can streamline your products.
7.Quality system audit
Quality System audit that revolves around the measurements and calibrations. The auditor verifies that the factory uses the Quality Management System (QMS).
The factory needs to maintain this QMS for the quality standards. It should follow the ISO 9001 standards to reduce quality risks. Based on this, make sure that the company is complying with these standards. Besides, there is no risk to your supply chain if the factory meets the standards.
The factory audit checklist for quality system must have mentioned these to qualify:
Documented QMS
Calibration of Equipment
Incoming Materials Inspection
Manufacturing and Process Control
Final Inspection of products
Packaging, Storage & Shipping procedure
Corrective and Preventive Actions
Training required
Moreover, ISO 9001 is a standard set by the International Organization for Standardization.
Some suppliers offer the QUALITY audit. And I believe that is GREAT for production of quality products. Therefore, I accomplish it when working with a supplier.
Suggested reading:Best China Quality Control and Inspection Agent in China
Top 10 Factory Audit Checklist Essentials
For a factory quality audit, you may have your requirements. But there are a few things which should be part of every factory audit checklist. Following are the 10 essential points that we should not deny:
Zero tolerance requirements for severe violations
There are some situations you can accept and ignore. These small faults and are not of major impacts. You do not even consider it to be an error. But sometimes that is not the case. There are some cases in which we must apply zero-sum tolerance. These cases are crucial. Also, they are important for the best services:
Verify that licenses and certificates are of mandatory importance. For example, a business or export license.
There is no child labor or evidence of having child labor.
For such cases, social compliance audit is an important audit for every company. If there are violations, auditors can detect it during a quality audit. It is the best of interests that we should not work with such companies. As it is morally and ethically viable

Basic facilities, environment and equipment maintenance
First of all, I check the basic facilities. If they are available, it means specialized products can be PRODUCED with high safety. This thing impresses customers.
Basic facilities for employees are of utmost importance. Besides, the factory can mitigate environmental degradation. Moreover, a proper schedule of preventive maintenance of equipment. Also, calibrated tools must be available for corrective maintenance.
Further, factory audit checklist must have the following mentioned for assessment:
Security certificates like C-TPAT and GSV.
Good amount of light in packaging, storage, and quality control area for the workers.
Weatherproofed production room. That is, maintained doors, locks, ceiling, and windows.
Availability of specified team for routine cleaning and maintenance.
Proper warehouse and storage conditions.
Testing equipment calibration and usability.
Proper railing for security measures.
Treatment and drainage of toxic gases and fluids, for environmental protection.
Availability of medical room or first aid.
Emergency exits and fire extinguishers are in working order.
Secure and routed electricity wiring.
Maintenance of these facilities, storage rooms, and environment are precursor for quality production. This checklist can help prevent observable issues within facilities and equipment.
Quality management system organization
QMS is another important section of the checklist. QMS helps to sum up the factory audit report. QMS tells you that whether the company can meet your least quality standards. Quality Management System is a big term. But its audit process revolves around:
Top management responsible for the development of QMS.
How to document the policies?
How to train the production staff to understand these policies?
Certification need for ISO 9001 standards.
Role of Quality Control staff.
Niches in QMS process.
The root of QMS is the skill to analyze quality issues. Factories with weak QMS often lack an independent QC team. Instead, they expect production staff to perform QC activities. This poses a problem. Because production staff often are bias when testing their work. For better results, the QC team must be independent of production staff.
Incoming quality controls for materials and components
The factory cut costs using cheap items. Quality issues with raw materials often affect most of an order.
For a quality audit, incoming quality control should be part of the checklist. This will help reduce the risk of substandard material. For this purpose, the factory must have a strong QC team. Expert QC team can help reduce damage of both factory and buyer. Other factors that we can adapt to quality control are:
Labeling should be prominent.
Best environment for the storage.
Well-trained team to identify quality.
During production, controls to identify quality issues
To find defective products in production is also very effective. It helps you get rid of false stocks in time. This is a requisite for items with many parts. This process helps to find out quality issues. A quality audit checklist should prove factory staff that they:
Safety checks on 100 percent of items.
Divide accepted and denied goods without human error.
Practice a fair sampling plan.
Finished goods controls and inspection
This part of the factory audit checklist verifies the QC process after completion. While production in process, QC is very active to identify faults. Still some faults appear in the final phase. That is the point where we need to audit again.
Manufacturers also perform a quality check at this phase. It will help them qualify for better results. You can also perform the third-party inspection on this. This include:
Presentation
Working
Progress
Packaging
The auditor also checks the storage condition. It affirms that the manufacturer stores item in a good environment. Most factories will have a QC system in place for end products.
Lab testing capabilities and collaborations with third parties
Not every product needs lab testing. Yet, you need to verify items like pieces of jewelry and rubber. Now if you are dealing in such products, this will be the must-have thing for you. Some manufacturers have their testing labs. Although, some rely on other testing labs. If your manufacturer has the lab, you need to the checklist for that in your factory audit report. For that auditor need to verify:
Equipment used for testing
International standard for the lab test
Calibration of equipment
other factors like temperature and humidity
Test types
How trained are lab attendants?
Accuracy and error threshold
If on-site lab testing service is not available, do not worry. You can take the help of a third-party testing service. Your auditor can also support you with this.
At this point, I have hired LEELINE SOURCING. They help me test the products with their partnered labs. And get an accurate report. That is how I grab quality. 
HR recruitment and training practices
Manufacturers in China find it difficult to keep the production staff. Because the total working age-population is less. But the demand is high. They recruit out-sourced staff with lower experience to meet the demand. That leads to detective production.
This also led to a high turnover in Chinese factories. They hire temporary employees to meet demand. This has given rise to the untrained workers. Now audit for the recruited staff is also necessary. That's why for a factory quality audit checklist should include this:
Qualification of employees
Pre-training of new employees.
Testing of employees for the task
Maintained training record of every employee.
This will help manufacturers gain a trained workforce. The production will be fast and can generate quality products.
Engineering, research, and design capabilities
This is for you when you are looking for a new product. Otherwise, it not mandatory. This is an R&D team that can develop your product as per your demands. Your manufacturer in China may claim that they can develop the product. But they may outsource it to another supplier.
R&D is my favorite thing. It shows the DEDICATION of suppliers toward manufacturing of products. I even get the idea of a RELIABLE TOP SUPPLIER.
There is one more issue that can arise. The R&D team makes a product as per your demand. But the production side is different. The production may not be the same.
So, a related section in the audit checklist will be there for you. In that will be the review of on-site R&D capabilities, comprising:
How many patents company have?
Understandability of the development team
Completion time frame of different products
Before ordering in bulk you can check the previous work of R&D by asking for the sample. It will help you judge the capabilities and you can order according to that.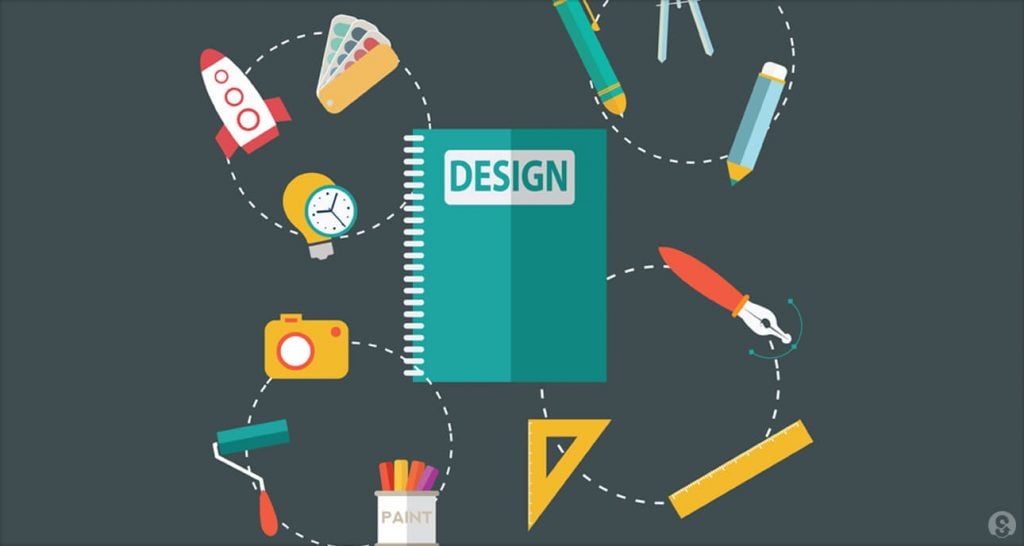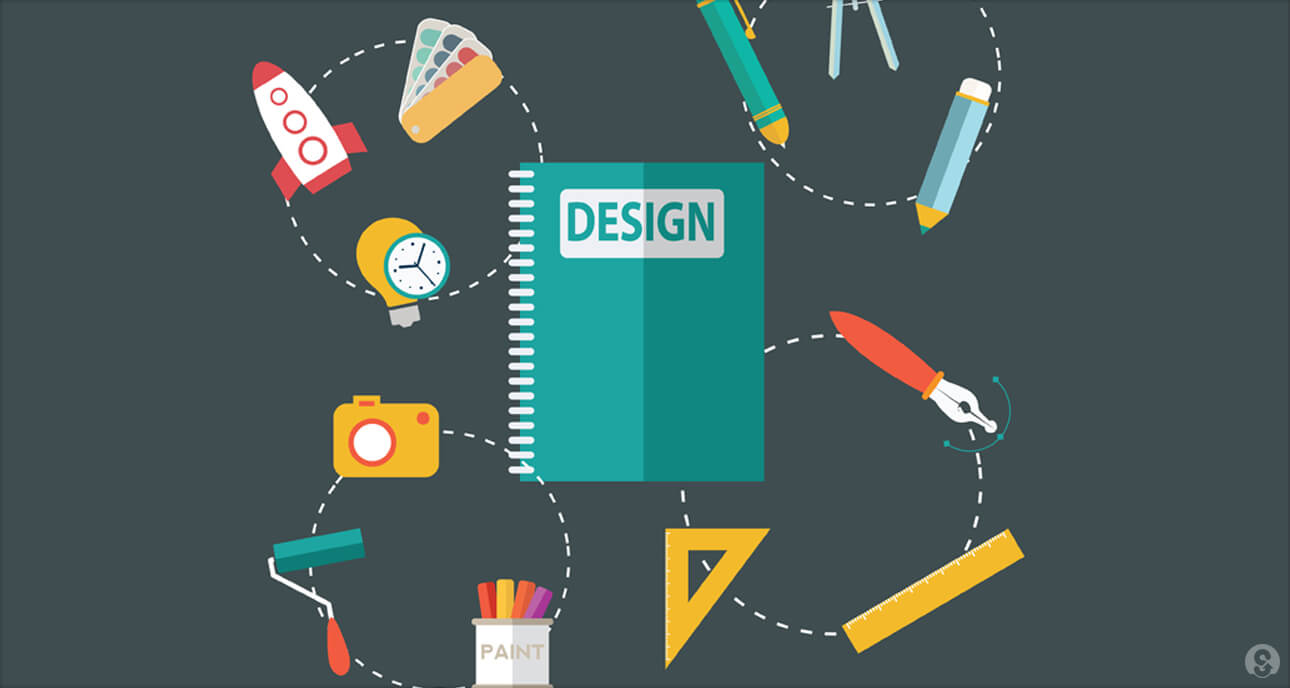 Business development and management behavior
The communication pattern and organizational structure can tell you about the whole story. You can analyze it in few interactions. The rest lies with the auditor. If they welcome the auditor you sent, it is a first positive impression. But, if they are causing hindrance, do not go for it. There must be something that they do not want to tell. So, it is easy to assess the professionalism.
Now in the factory audit checklist, there are few points to dig out more:
How is their customer relations service?
How proper they structure the finance department?
How much stability is there in the workflow?
Are they cooperate with the auditors?
How they process orders?
How dedicated is their sales team?
Business development is the impression of the factory. The professional they look; the more customers will attract. This will produce an opportunity for long-term business.
How to Conduct A Manufacturing Audit
Manufacturing factory audit is a comprehensive process. It is a process to verify that the manufacturer is performing at expected.
This process gives you a broad picture of the working timeline. The result is usually in the form of a report which gives the insight into the factory. It tells you about the procedure, problems, consistency, capacity, and capabilities. The experienced auditor performs the factory audit. Let us see the steps we will follow for the audit:
Rank your Audit process
After finding out the manufacturer, now you want to deal with it. First, you will find the process that seems critical. Then check what will be the next important process. Make a list. Rank them in order. This depends on your product and service you need. Now you need an auditing team to deal with it.
My habit!
I make a CHECKLIST of audits. When checking out the audit, it helps me go step-by-step. It saves time and expense.
Find an Auditor
Now you need to find out an auditing team. Finding an auditing team is not a big deal now. There are a lot of companies online waiting for you to give you inspection services in any part of the world.
I have tips for an auditor!
Check who is at the top.
Know their experience.
Do they follow ISO STANDARDS?
Do they have the Labs?
Sometimes your china sourcing agent also offers the auditing service. Give them the list you have prepared, and they will do the rest.
What is the frequency of your audit
The frequency of the audit depends on your product. It can be a one-time thing or several times. Suppose you are buying a new custom product from the factory. Then it is a high chance that there will be several visits. The auditor you select can also help you know the count.
Announce the factory Audit in advance
The audit is not a surprise. You should announce it earlier. The purpose of the audit is not to denounce anyone. It is a healthy process for corrective maintenance. Audit improve the production process and a healthy business environment.
Schedule a timeline for Manufacturing Audit
In my checklist, the timeline is CRUCIAL. I set up a proper time for every audit. Scheduling reduces hindrances with effective PLANNING.
Frame-up your audit for an entire shift. Follow the factory audit scheduled. Make the sampling of the production units as random as possible. This will give you a broader view of the manufacturer.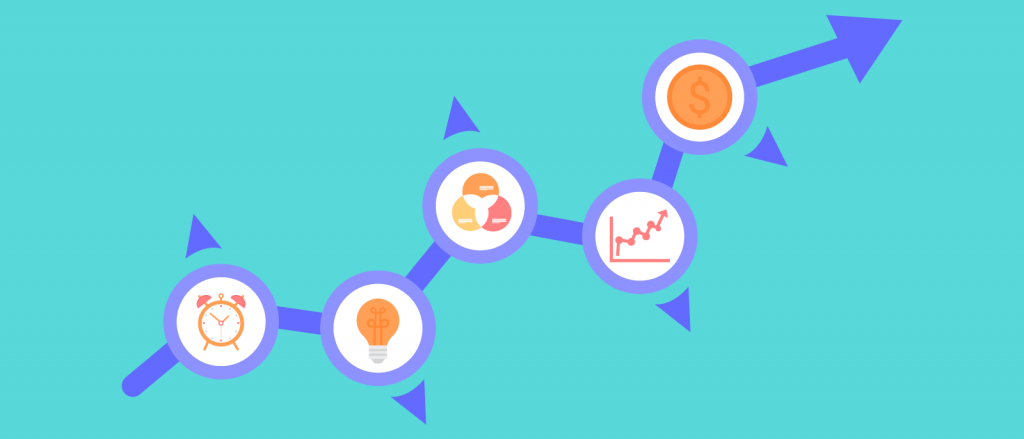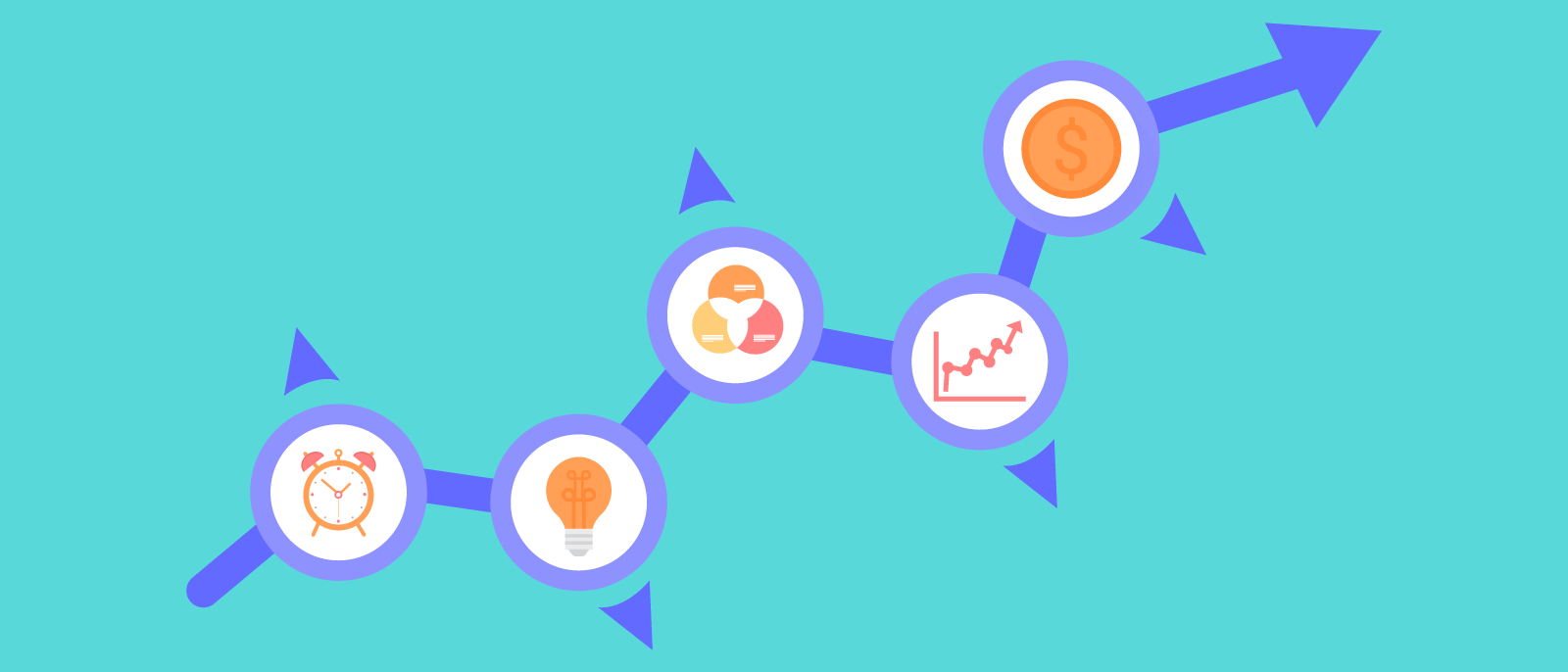 Note down Issues Observed during Audit
Note down all the issues you have observed during the auditing process on your checklist. Complete the report. Share it with stakeholders affected by the issue. This will improve the total process in the manufacturing operations.
Corrective Measurements and Follow-up
After determining the issues, you will ask for possible solutions. When corrective measurements have started, start taking follow-up. Make sure that these new corrective maintenances do not get into other processes.
All these steps of manufacturing audit will streamline your production.
Factory Audit vs Quality Inspection
Factory audit and Quality Inspection both have many commonalities. To find out the difference first, let's find out what do they mean:
Factory Audit
Factory audit is a complete system to analyze all the whole working process of a factory. Audit is a generalized term. We use it to streamline the total operation of a factory. Either it involves, quality, capability, or social circle. It covers everything and gives a broader picture.
Quality Inspection
It gives you an overview of any specific task in the whole supply chain process. This specific task concerns with that specific interval only. Either relating to a specific machine, product quality, packaging, or shipment.
3 Important Ways Factory Audits Differ from Factory Inspections
As an importer, both factory audit and quality inspection are important. They differ in three important ways. They are:
Factory Audits are About the Long Term, Factory Inspections are About the Short Term
A factory audit is all about long-term relationships. You will do a capacity assessment to find out how long a factory can move with you. While Quality Inspection will provide you the runtime information at a moment.
Thus, Factory audit develops long-term relations. While quality inspection will mature it at any patch of time.
When I am choosing the FACTORY, I keep an eye on the FUTURE GOALS. How this company works with me and what it will achieve in future. It shows sustainability.
Factory Audits are About the Big Picture, Inspections are About the Little Picture
Factory audit has a broader scope. It will enhance the total quality of your product when we perform a quality assessment.
Inspection will provide you the quality of the product for a specific shipment. So, it has a more specific scope.
For example, DUPRO inspection that carries a visual inspection of packaging and labeling.
Audits Help You Establish the Right Relationships, Factory Inspections Help You Make Sure You're on Track
While performing a social compliance audit, you will build a long-term relationship. As it will help you choose a more friendly factory to work with.
Whereas, you inspect with the company you are already working.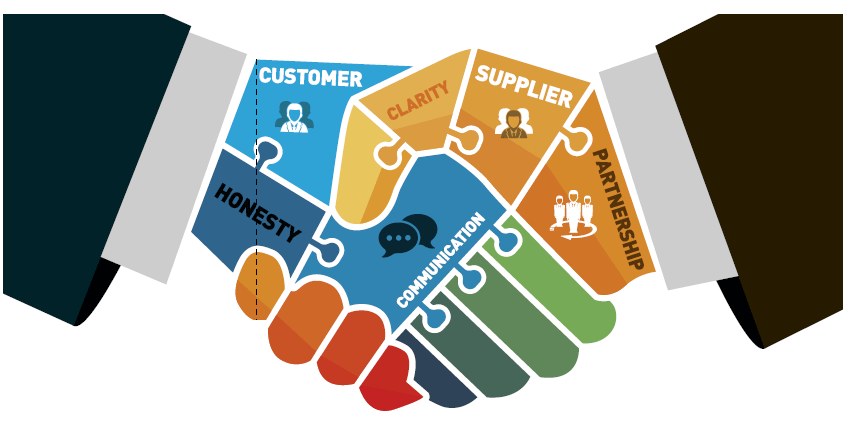 Factory Audit of Social Responsibility
Voice against corporate corruption, labor violation enacted social responsibility checklist for the factories. Which contain the following elements:
Strategy and Vision
Social responsibility checklist must contain all shades of the company's vision statement. That is how they relate with other companies.
Accountability and Oversight
The company must have a human right department. The key responsibility is to keep a check on the behavior of higher authorities.
Risk Identification
The checklist must have risk identification method. That will keep a check on the ethics followed by the employees.
Factory Audit of Security
Global Security Verification (GSV Audit)
It is a program to help importers and suppliers by Intertek. It assesses security procedures based on international supply chain security requirements. This improves the efficiency of the audit process. It also ensures consistency and better reporting capabilities.
Customs-Trade Partnership Against Terrorism (C-TPAT) Audit:
C-TPAT audit is a US program that provides security of the supply chain. It also verifies the manufacturer's compliance. Last, it is the method to provide the U.S. border security. C-TPAT audits vital and IT items. Also, it provides physical, container, procedural, conveyance, and individual security. CTPAT also provides security trainings and threat awareness.
If you have C-TPAT certification, your product will take less time in clearance.
Factory Audit by Big Brands
Big brands have the highest order of supply chain management. Every brand has its audit system. The supply chain of your supplier will improve, by clearing it. Their audit systems include 3 common parts:
Social Compliance Audit
Social compliance audits are vital for all global supply chains. They designed it in such a way that suppliers can test in line with local laws. It compels business partners to abide by social responsibility. They adhere to the SA8000 international standard. Consent reduces the risk of environmental and social harm. It helps to confirm integrity, transparency, and consistency.
Quality Control Audit
A quality control audit involves the precise scrutiny of a quality system. It makes up a necessary part of a factory's quality management system. It is also a requisite in the ISO standards of a factory.
Security Audit
Security Audit is a comprehensive form of audit. It involves the proper synopsis of a factory's security system. This form of audit is an all-encompassing. It comprises overviews of the factory's security systems and processes.
The 6 Common Social Compliance Audit Standards in China
BSCI stands for Business Social Compliance Initiative. BSCI provides companies with a social auditing method and report. It carries out the labor standards protecting workers' rights. It includes ILO, UN charter on human rights, etc.
Sedex
It is one of the ethical service providers in the supply chain. The Sedex commits to improve the work environment. It helps grow sustainable business development.
ICTI (International Council of Toy Industries)
ICTI is promoting the toy industry. It concerns about the safety standards of the toys. It aids to address environmental concerns, lawful employment, and safety at work.
SA8000
It is a standard that encourages organizations for acceptable practices in the workplace. It helps to create a standard for gauging social conformity. It educates to develop, maintain and apply good behavior.
It is a non-profit group of electronics, retail, auto, and toy companies. These companies focus on supporting the rights and welfare of workers. Especially, those workers affected by the electronics supply chain.


WRAP (Worldwide Responsible Accredited Production)
It is a non-profit group of global social compliance experts. They help to promote safe, lawful, humane and ethical manufacturing practices.
How LeelineSourcing Help You Do Factory Audit in China
You have seen the whole process above. LeelineSourcing is the best factory Audit Service provider of China.
Did you find out your product?
Or Are you in search of a manufacturer?
Contact us. LeelineSourcing will be happy to help you in every way.
We can provide you detailed factory audit via live video. We can also provide you all the documentation keeping you in the loop at every point.
Moreover, we have all the facilities available for you. That is from source to final delivery at your preferred address. LeelineSourcing cover all.
Moreover, we have top quality Auditors. These auditors can go to every extent to lock down your deal at the best price possible.
LeelineSourcing provide both Factory Audit and Quality inspection for Amazon, eBay, and all other eCommerce industry. Contact us and we will help you with the rest of the thing.
Conclusion
Hovering through all this guide, you are now well versed in factory audits. We have understood now that factory audit is the most crucial element.
Moreover, we also understood that how factory inspection differs from factory audits. How we will perform factory audits in China. Things have changed.
Trade was not as easy as now.
LeelineSourcing provids you the best factory quality audit with the perfect audit report. Schedule a meeting with us, discuss your concern and rest will be on us.
Do you want a successful import business?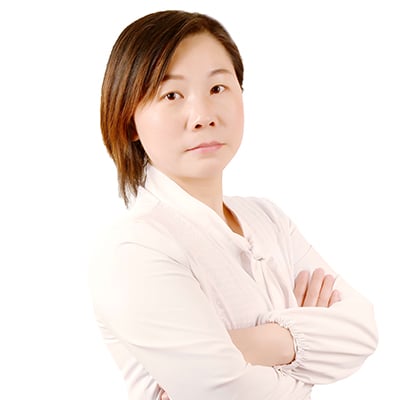 Hey, I'm Sharline, co-founder of LeelineSourcing. We've helped 2000+ customers import from China.
Do you want a better price on product or shipping?
We are sorry that this post was not useful for you!
Let us improve this post!
Tell us how we can improve this post?