Alibaba freight forwarder provides international forwarding services. It eases your international trade and ensures on-time delivery with express delivery services. For instance, international air freight services and outbound ocean freight solutions.
Not only international forwarding, but they also provide integrated logistics solutions. They ensure stable customs clearance, which avoids delays for your bulk shipment.
Some China freight forwarders are qualified, therefore you can get warehousing services and contract logistics solutions from them too.
This post will share everything about international freight forwarding. Let's see more together.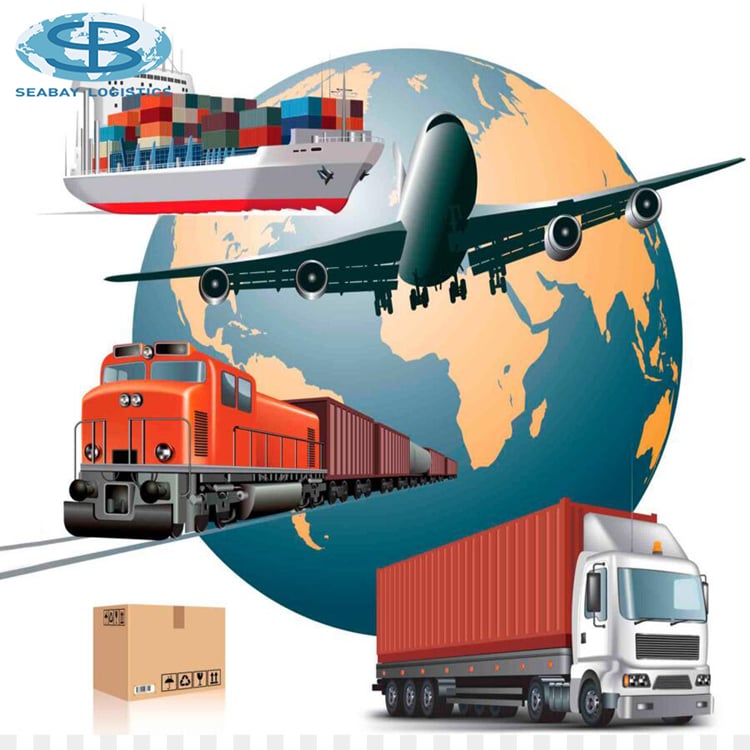 What Is Alibaba Freight Forwarder?
In recent years, Alibaba has emerged as the largest e-commerce company by numbers. It is bigger than eBay and Amazon. You can get better supply chain solutions from this China freight forwarder company. These services are at a very competitive price.
Like other companies, Alibaba also has international freight forwarding companies. The Chinese freight forwarder is an international shipping agency. It assists international shipping services with hassle-free and on-time delivery service.
Note that the Chinese freight forwarder does not move the goods. Instead, they help in managing the international logistics services and network. The China freight forwarder assists in decisions making with its integrated logistics solutions.
What Does An Alibaba Freight Forwarder Do?
Alibaba freight forwarder in China has similar functions. It assists in simplifying the general and integrated logistics service. It also manages different elements of international and inland transportation.
Moreover, the China freight forwarder ensures compliance for international shipments.
Besides, China freight forwarder helps regulate imports and exports based on international regulations. It aids in making the international shipping process economical. Besides, it also helps negotiate the price while deciding the fastest route.
Pros And Cons Of Choosing Alibaba Freight Forwarders:
Choosing an international freight forwarder in China has several pros and cons. Here are some of them:
Pros
Alibaba offers international freight forwarding services to companies. Using Alibaba international freight forwarding ensures competitive prices. It is helpful for goods customization and cargo insurance.
Businesses could make bulk shipments fast and enjoy supply chain solutions. A China freight forwarder help negotiates for the best quality to reduce risks.
Alibaba international freight forwarding companies provide express shipping. You'll get efficient China freight forwarder services that arrange optimal routes.
The China freight forwarder also monitors the supplier to ensure order quality. Its express delivery service eases the communication between buyers and suppliers.
Alibaba is one of the top freight forwarding companies. It provides the best user experience. These China freight forwarders deal with logistics documentation and compliances.
The Chinese freight forwarders will make risk assessments before processing the orders. It includes inspections of suppliers, manufacturing, and products. It will vastly reduce your risks.
The international freight forwarding services ensure goods safety of your goods. They reduce the risks and errors during the international forwarding process.
Hiring an efficient freight forwarder in China enhances your international logistics. The freight forwarding business can also provide cargo insurance. It can protect your project cargo containers.
Once hired, the China freight forwarder from Alibaba ensures guaranteed shipment arrival. Your China freight forwarder will research and coordinate the optimal route.
Moreover, all parameters are discussed and assessed beforehand, which saves time. Your project cargo transportation is further protected by cargo insurance too.
Cons
Apart from the perks of using a China freight forwarder, there are some cons too. Let's discover further:
Entrusting your shipment to a professional freight forwarder is essential. It should provide safe and timely delivery service, besides strict assessment.
But, there might still be unexpected mistakes during international freight. So, you should research for a professional freight forwarder that ensures professional services.
Data deficiencies like information loss and communication barriers can cause delays in shipment. It occurs when the assessment factors are not coordinated with suppliers.
Your customers will receive late deliveries, and it damages your reputation. Your production performance will also reduce as raw materials arrive late.
How To Find The Right Alibaba Freight Forwarder?
Finding the right type of China freight forwarder company is essential. These steps can help find the right Alibaba freight forwarder in China for your business:
1. Knowing the Type of the Freight Forwarder You Need
The first thing to do is assess what kind of China freight forwarder you need. International freight forwarders function in different domains. For instance, refrigerated goods, bulk materials, fresh produce, hazardous materials, etc.
You should refer criteria below in choosing your China freight forwarder:
The type of goods you want
Your transportation requirements
Handling requirements (in case the goods are fragile)
Storage requirements
You can refer below in choosing your international freight forwarding companies:
Moving with digitalization, the online freight forwarder operates via online platforms. These platforms are designed to cater to the requests of the customers.
Buyers can get quotes, book, and pay for the China freight forwarder online. You can also quickly get their international freight forwarder ready for shipment. The shipment tracking can be done online too.
Consultative Freight Forwarder
You can also find a consultative China freight forwarder on Alibaba. A consultative China freight forwarder provides complete international logistics solutions. For instance, managing complex shipments, tracking, and one-call consultation.
But, these extra services are more expensive than other freight forwarding companies type.
Low-Cost Freight Forwarder
If you have a budget to maintain, then this is the kind of China freight forwarder for you. The low-cost China freight forwarder arranges shipping at a very competitive cost.
You can find several transportation methods depending upon the services offered.
The global freight forwarder operates globally with operations in many countries. The international freight forwarding company offers a wide array of services. Their services also include asset-based freight forwarding services.
Their services also cover inland transportation, air freight, and sea freight logistics services. You can easily refine the type of services you want. You'll also be able to coordinate with your freight forwarder for a seamless operation.
2. Evaluating the International Freight Forwarder Located
While keeping in mind the type of freight forwarder you need, it is time to evaluate before deciding. You should ensure that your chosen shipping companies are efficient. It is because you would form a long-term relationship with these shipping companies.
An ineffective choice may lead to the changing of the freight forwarder. It is labor-intensive and unproductive as it slows the process.
Setting a Selection Criteria
The process of selecting an international freight forwarder is crucial. You need to set criteria to assess the Chinese freight forwarder in China.
This will narrow down to fewer choices of international freight forwarding companies. It also helps to make a good choice for Alibaba's international shipping services. For this purpose, you can set:
The trade lane for which most of your shipment will move
The type of shipping services you want to be covered by your Chinese freight forwarder. For instance, customs clearance.
The type of transportation, like air freight or sea freight
The type of storage and handling you need for your goods
You'll find many Chinese freight forwarders that will cover these requirements. In doing so, you can also narrow down the choices of shipping companies. The deciding factors include experience, compatibility ratio, reputation in the market, etc.
You should access their profile, experience, and reputation before choosing a freight forwarder.
Some scammers claim themselves as manufacturers and disappear after payment. Besides, some wholesalers pose as suppliers and sell poor-quality products at higher prices. Buyers might face copyright issues from these wholesalers too.
Thus, buyers must choose their suppliers wisely. It is to avoid scammers and protect their investment.
Top 10 Alibaba Freight Forwarders:
Here are the top 10 Alibaba freight forwarder companies for effective shipments. Let's take a look at these top freight forwarding companies:
1. Leeline Sourcing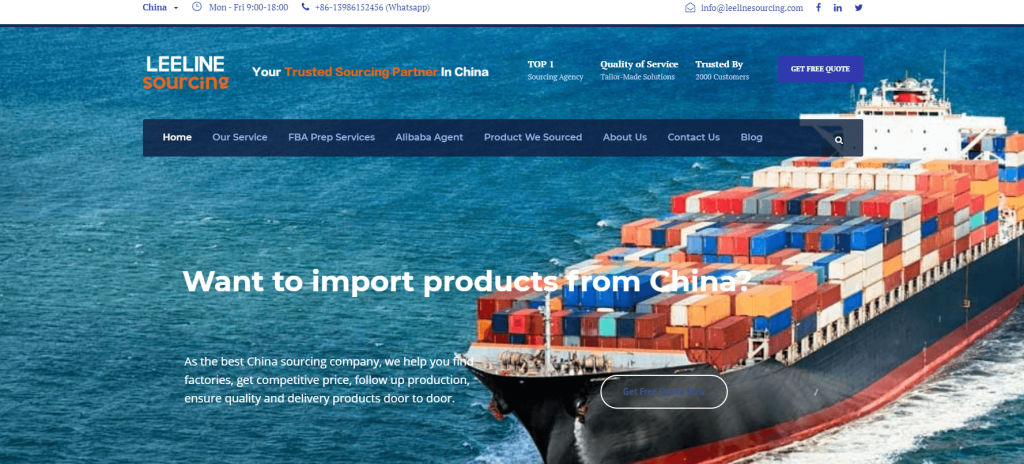 Leeline Sourcing has been one of the most reputed China sourcing companies. Its services include product sourcing, inspection services, supplier sourcing, etc.
The company also specializes in Alibaba freight forwarder services. Its Chinese freight forwarder team is highly knowledgeable about the local logistics service. They cover every aspect of the logistic network for its customers. The company works closely with tons of suppliers in providing efficient international logistics.
2. Sinotrans Long Haul Group Co. LTD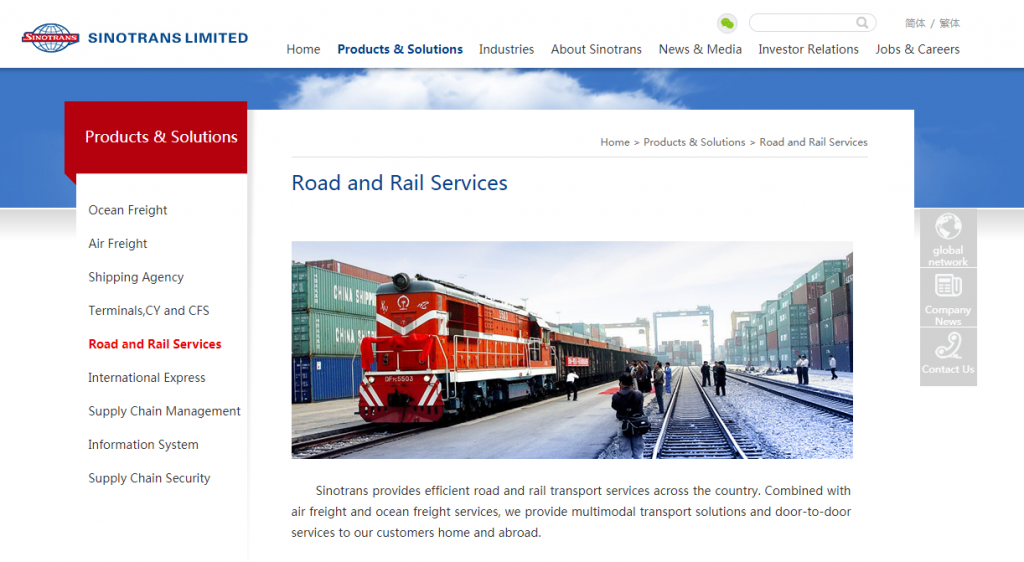 Sinotrans Long Haul Group Co. Ltd. is another example of international logistics services. This freight forwarding company was registered in 2002. Since then, it has grown exponentially in the freight industry with over 23,000 employees.
Sinotrans Group Co. Ltd. covers all parts of China and five continents in their services. Their comprehensive logistics network makes them the largest freight forwarder in China.
Moreover, Sinotrans Long Haul Co. Ltd. offers a diverse range of services. For instance, B2B supply chain logistics service with efficiency. You can also look for air freight or sea freight service from them.
3. China Travel International Investment HK LTD

The China Travel International Investment HK Ltd. is an investment holding company. Their main service segment includes tourist attractions. For sentence, hoteling, theme parks, travel services, etc.
These services allow the company to engage in cross-border freight forwarding services. It is one of the best international freight forwarding companies. You can rely on this freight forwarder for goods related to their service domain.
4. Jianfa Logistics Group Co. LTD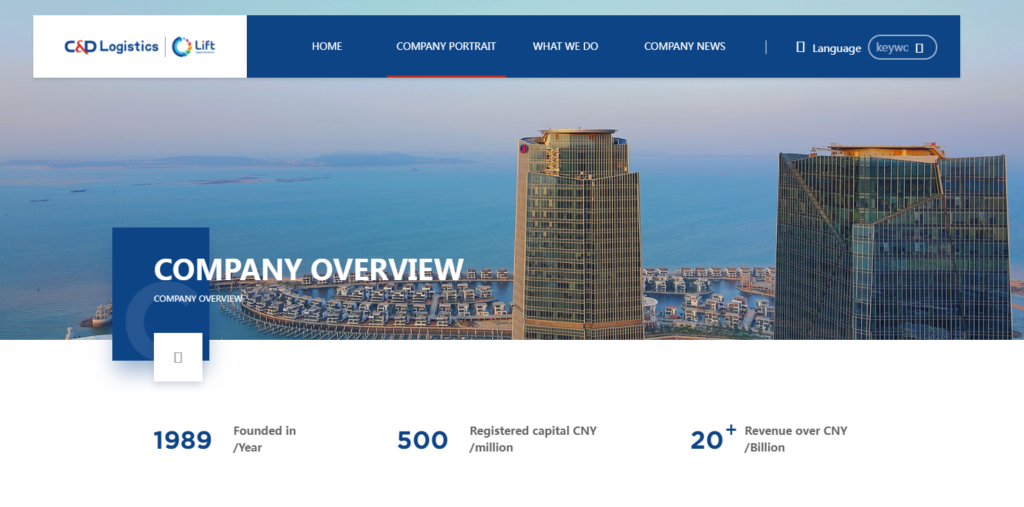 Jianfa Logistics Co. Ltd is another freight forwarding company in the freight forwarding industry. The company was incorporated in 2000 and has delivered competitive services ever since. This freight forwarding company has over 200 employees as of 2018.
Jianfa Logistics Co. Ltd. has been functioning with competence to uplift its performance. This freight forwarding company has a net sales revenue increase of more than 35%. Moreover, it has also reported a growth in assets in its freight forwarding business by 9.18% (2018).
5. Sinosteel International Freight Co. LTD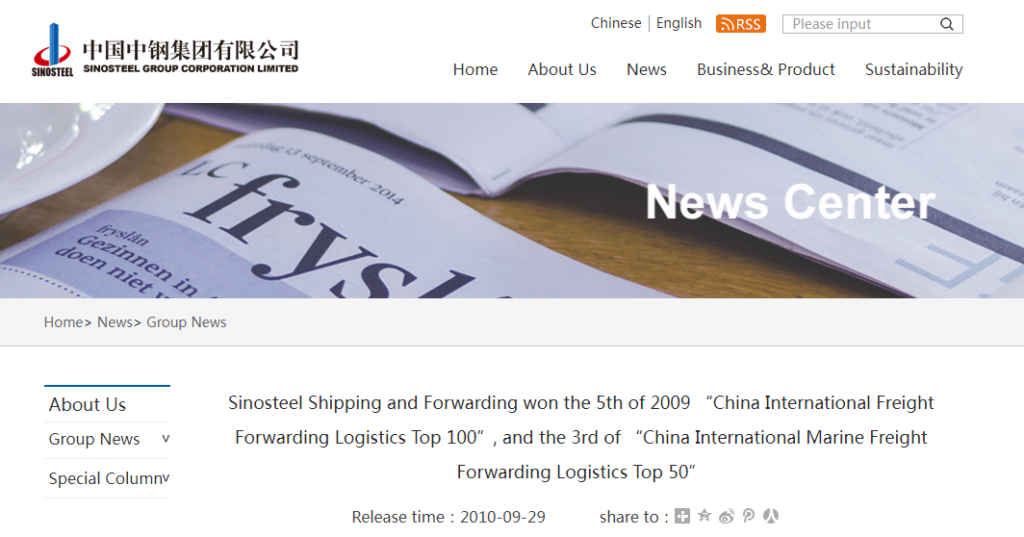 Sinosteel International Freight Co. Ltd is a China freight forwarding company. It is well-known in the international freight forwarding industry.
This freight forwarding company was established in 1954. It offers a wide range of logistics services. For instance, management for shipping, warehousing, terminals, etc. You can also choose various shipping methods, like air freight or ocean freight.
Sinosteel Freight Co. Ltd specializes in international freight forwarding. It offers a diverse range of freight forwarding operations under efficient processes. Clients can get extended freight forwarding service for their required logistics management.
6. Jincheng International Logistics Group Co. LTD

Jincheng International Logistics Co. Ltd. was incorporated in 1995. It is an expert in the domain with its professional services at competitive prices. The company provides cost-effective and timely international freight forwarding services.
It also serves in the aviation transportation method. From there, it generates about $1.99 million in sales. Jincheng Logistics Co. Ltd. offers services while managing contacts and financials. They also provide competitors' information to further their expertise.
7. Zhenhua Logistics Group Co. LTD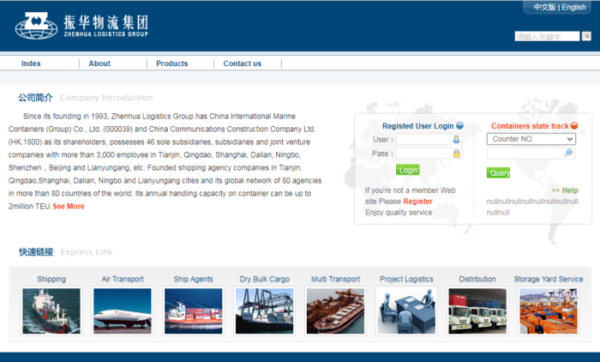 Zhenhua Logistics Co Ltd was founded in 1993 and is one of the top freight forwarding companies. This freight forwarding company has invested in several business ventures. For instance, China Communication Construction Company Ltd. and China International Marine Containers Co. Ltd.
Zhenhua Co. Ltd. has 36 subsidiaries in more than 80 countries, with over 3000 employees. It offers an extensive range of efficient logistics management and supply chain services.
8. Zhongtong Ocean Logistics Group Co. LTD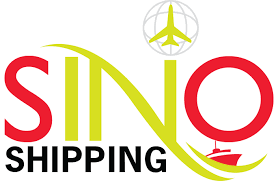 Zhongtong Ocean Logistics Co. Ltd is another freight forwarding company. This ocean freight company has been operating in sea freight services for many years.
Zhongtong Logistics Co. Ltd. offers a wide array of operational services for sea freight. You can get extensive logistics management from this freight forwarding company.
9. China Railway United Logistics Co. LTD

China Railway United Logistics Co. Ltd. or CRUL is a leading China logistic company. It provides integrated logistic services for international cargo in bulk.
Their rail freight services offer a competitive range of solutions. You can use their rail transport to enhance the supply chain. The rail freight service from CRUL Co. Ltd. allows exporting mines to overseas steel mills too. Their link logistics service will improve your import and export processes.
10. Shenzhen Huayun International Logistics Co. LTD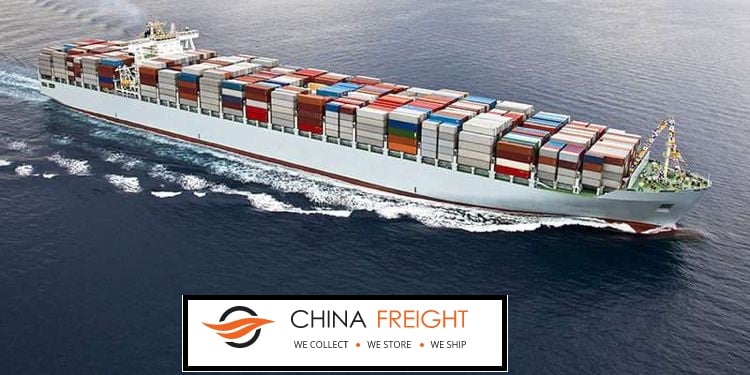 Shenzhen Huayun International Logistics Co. Ltd. is renowned in the freight forwarding industry. This international freight forwarding company has over 500 experienced employees.
Shenzhen Huayun International Logistics Co. Ltd. generates more than $5.5 million in sales. You can make an international freight forwarding business efficiently with their shipping service. Customers can make their own choices to select the best option for themselves. For instance, air freight or ocean freight.
Looking For A Reliable Alibaba Freight Forwarder?
Leeline Sourcing helps buyers source the right product from Alibaba and find the best freight forwarder at the best cost.
How Much Does Alibaba Freight Cost?
Alibaba freight forwarding cost varies from different suppliers. For general goods, the shipping fee can vary depending upon the weight as follows:
| | |
| --- | --- |
| Weight of Goods | Shipping Cost |
| 0.5 kg – 10 kg | $20 – $100 |
| 11 kg – 20 kg | $101 – $200 |
| 21 kg – 100 kg | $201 – $500 |
The shipping fee depends upon the average weight cost set by the supplier. Every supplier has different rates set by Alibaba. You should communicate before ordering to know the price and minimum order quantity. 
How Long Does The Shipping Time Cost From Alibaba?
The shipping time depends on several factors. These include
Order preparations
Production time
Shipping time
You should consider these factors while choosing a supplier for your order needs. Identifying, sampling, negotiating, and preparing an agreement may take months. Buyers must select their supplier wisely to avoid risks like poor quality.
The logistics shipment process is from 15 days to 6 months, depending on the order. Larger orders consume more time for production and shipment.
FAQs
What Is The Best Shipping Method For Alibaba?
Before choosing shipping methods, you must consider goods' type, weight, volume, and destination. You can consider three methods accordingly:
1. Courier is ideal for goods under 100kg. It is faster and more cost-effective.
2. Airfreight service is perfect for 100kg to 800kg goods but more costly. It takes about 8 to 15 days for delivery.
3. Sea freight is mainly used for bulk items and takes about a month for delivery.
Why Is Alibaba Shipping So Expensive?
When ordering from Alibaba and using their shipping, you should try sea freight. Ocean freight services can help you settle to a fair amount.
Whereas air freight is more expensive than other shipping methods.
Besides, ordering in bulk amounts can ensure a fair deal. Many suppliers can settle for discounts too.
How Does Shipping Work With Alibaba?
Just register with Alibaba and get yourself the supplier of your choice. Discuss unit price, minimum order quantity, payment options, and request samples. After confirming, ask them to manufacture your goods. 
The Chinese freight forwarder company will ship your order once it is completed. Price is negotiable for the entire shipment process.
How To Check Alibaba Product Quality?
You should look at the supplier's reputation, besides requesting samples from them.
Alibaba also offers Escrow as a payment option. It keeps money to itself until you receive your goods. 
Alibaba also makes effective checking to prevent scams. But, don't forget to inspect your products before shipment.
Does Alibaba Have Free Shipping?
Yes! Alibaba has a free shipping service for specific products. You can get free shipping if the goods you want are listed under the free-shipping list by the suppliers.
But, if you need customized products, you may be charged for shipping.
Final Thoughts On Alibaba Freight Forwarding
Getting products from Alibaba for international trade is easy. All you need to do is find a reliable supplier to get your products without any hassle. You should choose a reliable international freight forwarding company to ease your process.
You should choose a reliable international freight forwarding company. The right kind of freight forwarder like Leeline Sourcing help ease the process. Communicating your requirements ensures effective results too.
I hope this article has the information you need about Chinese freight forwarders. Talk to Leeline Sourcing to discover further.
We are sorry that this post was not useful for you!
Let us improve this post!
Tell us how we can improve this post?