Best China Small Business Fulfillment Service
Are you looking for a small business fulfillment center?
PICASSO!
Leeline Sourcing has got you covered! We help you pick your products. Pack them. And ship right to your customer's DOORSTEP.
Boost your sales TREMENDOUSLY with Leeline Sourcing!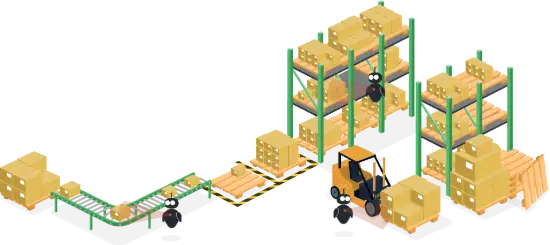 2,600+ M²
Fulfillment Center
---
Trusted By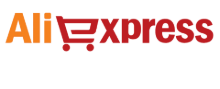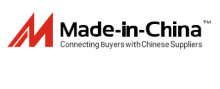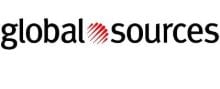 ---
Check Our Best Small Business Fulfillment Solutions: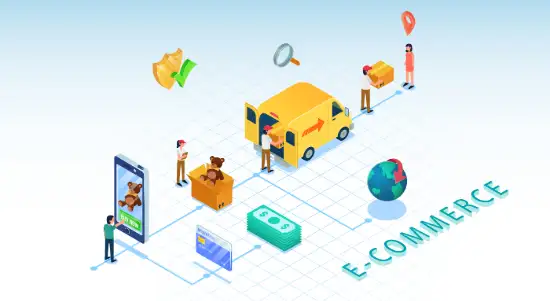 eCommerce Fulfillment
You want a team that acts SWIFTLY! You are in luck.
Our professionals pick up products from your supplier. And delivers to customers' destinations on your behalf. NO QUESTIONS ASKED!
That guarantees high enough margins to sustain and grow your business 10X.
Amazon Fulfillment
Our team of professionals handles your inventory from suppliers. And ships them to the nearest Amazon FBA warehouse.
Also, you get real-time inventory tracking. So you NEVER worry about lost deliveries or wrong destinations.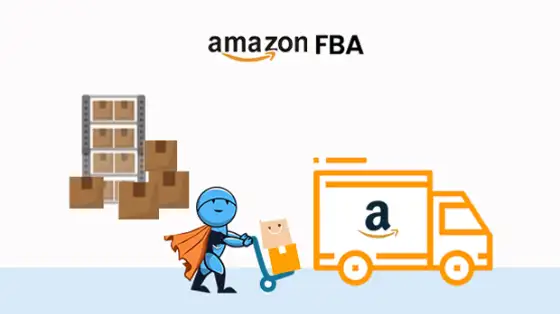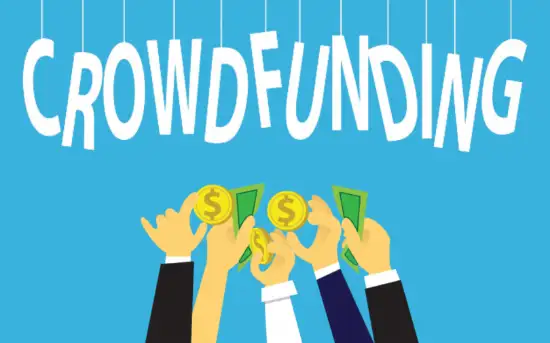 Crowdfunding Fulfillment
We've spent years studying crowdfunding fulfillment. And we build a SUSTAINABLE business through it.
We pick, pack, and ship inventory to your customers IMMEDIATELY. So you'll appeal to MORE customers. And build a profitable & successful online business.
Dropshipping Fulfillment
We connect YOU with the best dropshipping networks. So you can do less for MORE. Our team will source winning products. Manage your inventory. And deliver PROMPTLY to your customers.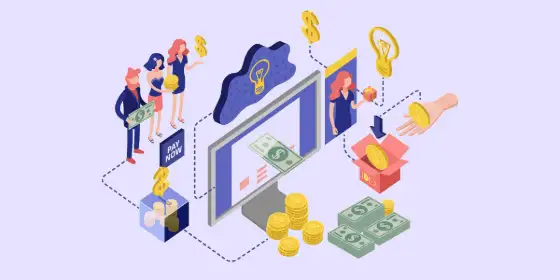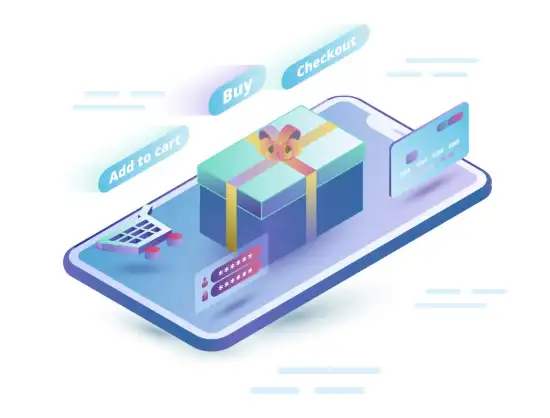 Subscription Box Fulfillment
Do you Want to stand out from the crowd in a HUGE WAY? Worry no more.
You check out our subscription box fulfillment services. We label and ship them to your customers in NO TIME. That way, you get MORE customers and scale your business to the moon.
We Make Small Business Fulfillment Safe & Reliable.
Explore the fulfillment options to meet your needs with us!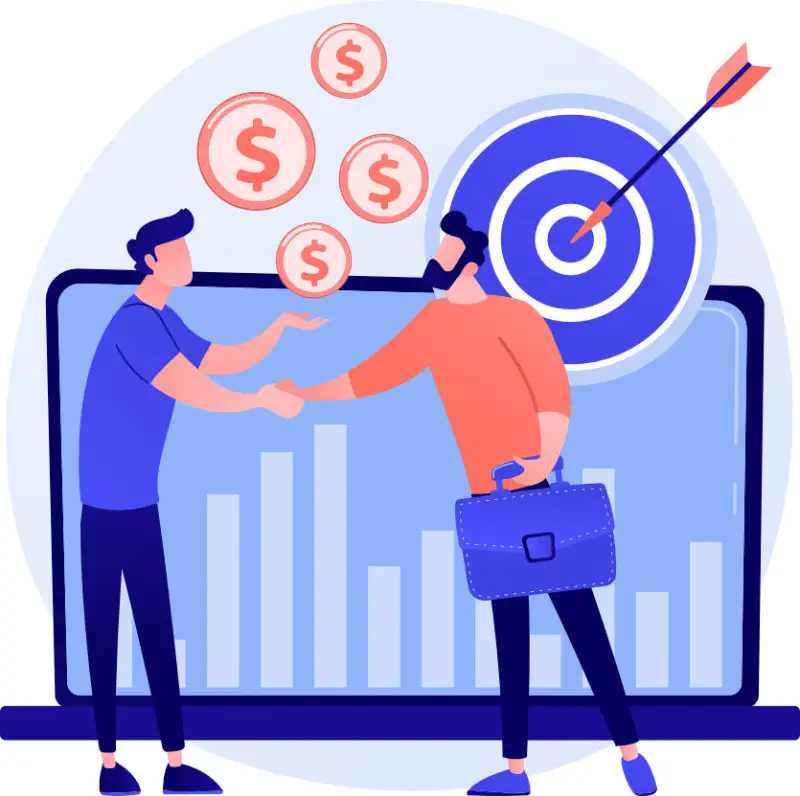 What Makes Leeline Sourcing Special?
100% TRUSTED. Leeline Sourcing is a veteran in the fulfillment industry. With a decade's worth of experience. And we've helped over 2000 clients build sustainable businesses. We'll guide you through EVERY step. And ensure you make the BEST fulfillment decisions.
DEDICATED CUSTOMER SUPPORT. We are just a phone call away when you need us. Just give us a call at any of our hotlines. And our team of professionals will respond RIGHT AWAY.
OUTSTANDING SERVICE. Leeline Sourcing is a partner you can trust! We'll ship your products ON TIME. So you never miss any client deadlines.
Hear it from fellow Clients
I have worked with Leeline Sourcing for the past three years. And honestly, they are the best at what they do! I've enjoyed working with these guys. I'm not going anywhere. Definitely a five-star review!
– Dress, USA
---
Source Your Products and Start Small Business Fulfillment
We offer the best price and Small Business Fulfillment services to help you improve your eCommerce business.
7 Best Small Business Fulfillment Center: Enjoy HUGE Returns
Struggling to find a RELIABLE guide on finding a small business fulfillment center?
Well, not anymore…
At Leeline Sourcing, we've been in the China fulfillment industry for the past decade. And we've worked with multiple fulfillment centers. We'll be brutally honest about why you need to partner with a fulfillment company. And how Leeline sourcing helps you scale your profits from $0 to $100,000 in MONTHS.
With this guide, you learn the advantages of a small business fulfillment center. What they do. And recommend the BEST centers you can work with TODAY.
Let's dive in…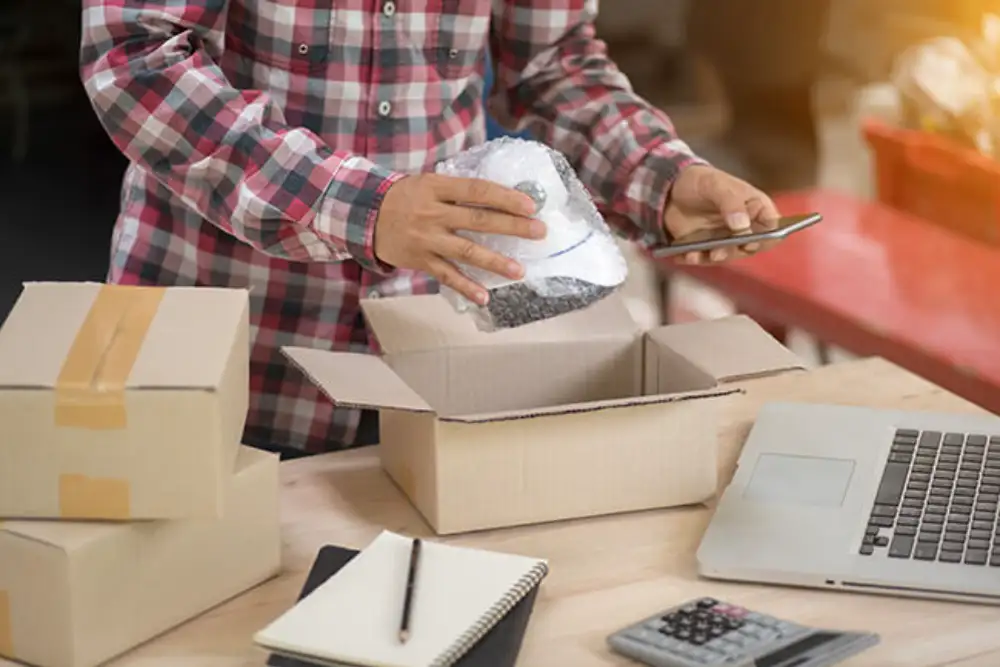 What is a Small Business Fulfillment Center?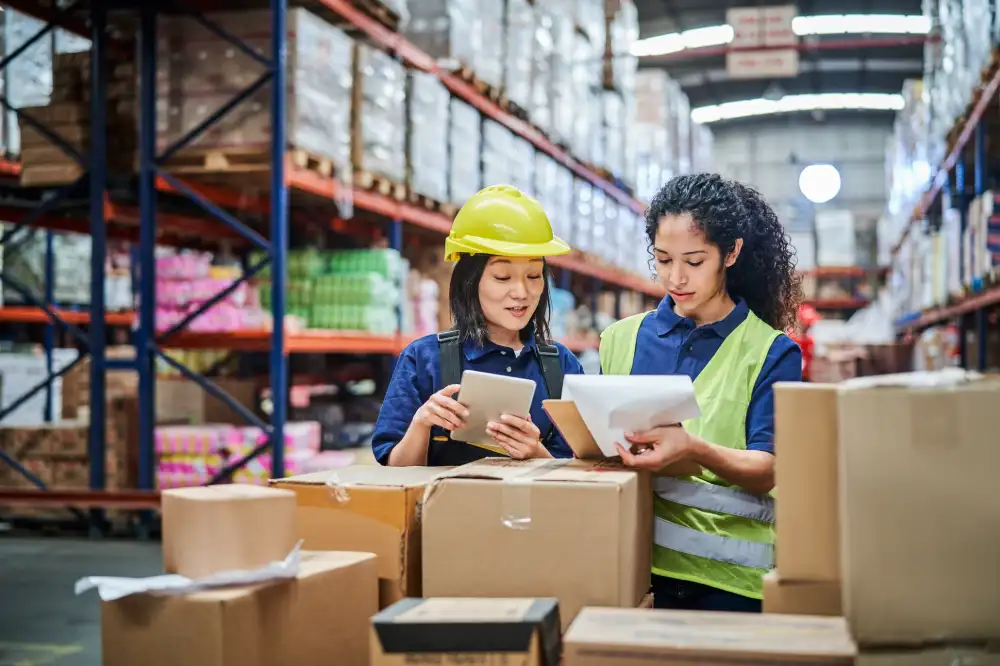 Think of it as a logistics powerhouse.
A small business fulfillment center:
Picks
packages
ships products to your customers.
A fulfillment center also guarantees the following:
Proper inventory management
Negotiating lower shipping rates on your behalf
Inventory storage and security
Customization
…and that's not even an exhaustive list.
Today you can get a fulfillment partner from anywhere around the world. Some of the best partners include Leeline Sourcing, ShipBob, and Shipmonk. (Much more on that later!)
But first…
Looking for the Best China Sourcing Agent?
Leeline Sourcing helps you find factories, get competitive prices, follow up production, ensure quality and deliver products to the door.
What are the Advantages of a Small Business Fulfillment Center?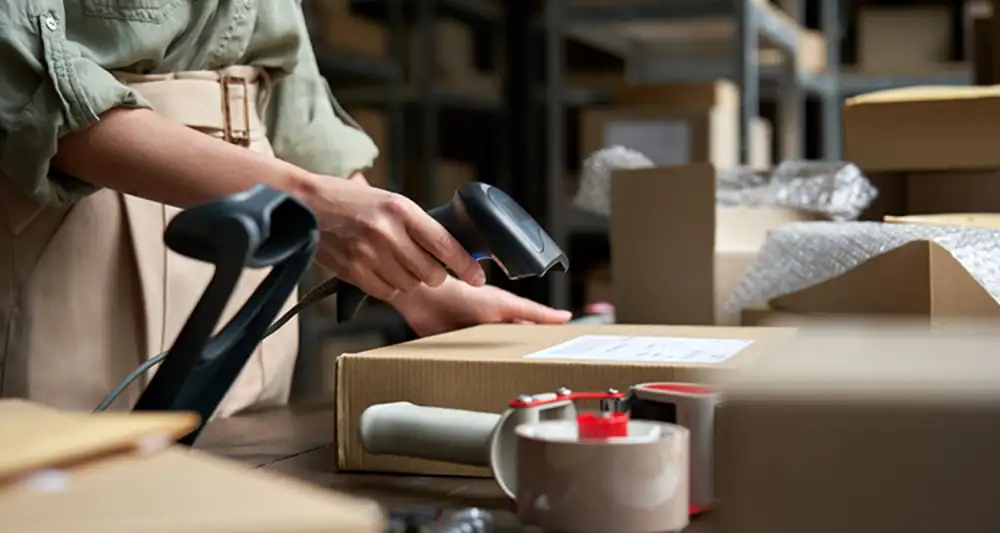 Believe it or not. Partnering with fulfillment services is the FASTEST way to grow your business, TENFOLD.
Here are CORE reasons why you to partner with fulfillment providers. Let's get to it.
1. They reduce YOUR operating costs.
Well, this is a nerve-wracking argument parroted in EVERY seller community out there. And is it true?
100% yes.
Think about it this way…
Without a fulfillment services company. You'll cater for storage space, security, etc.
Plus, you handle TONS of packing and shipping requests ALONE! Good luck hitting six months of consistent operation!
OR.
Sign up for the Shopify Fulfillment Network program today!. And enjoy six months of FREE INVENTORY STORAGE.
Also, you NEVER have to worry about storage fees or utilities. Or HUNDREDS of trips to the post office.
Pretty sweet, right?
2. Lower shipping costs
Most fulfillment centers have tens of fulfillment center locations around the world. That means they can distribute your inventory across their fulfillment network. Bringing goods closer to customers. And reducing shipping costs DRASTICALLY.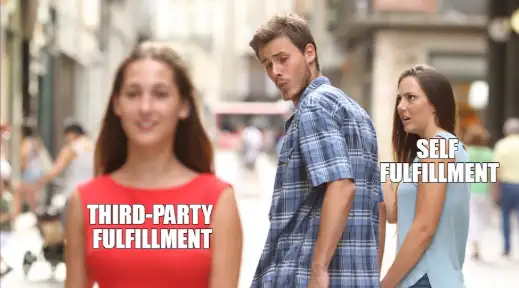 That's just the tip of the iceberg…
Again, fulfillment companies have the BEST rates for shippers. So you can enjoy up to 35% discounts for the entire shipping process.
Fulfillment centers also have sophisticated software to hunt down AFFORDABLE carriers. That means you get the best rates at 0 extra effort. AWESOME!
Next up…
What Exactly Do Small Businesses Fulfillment Centers Do for You?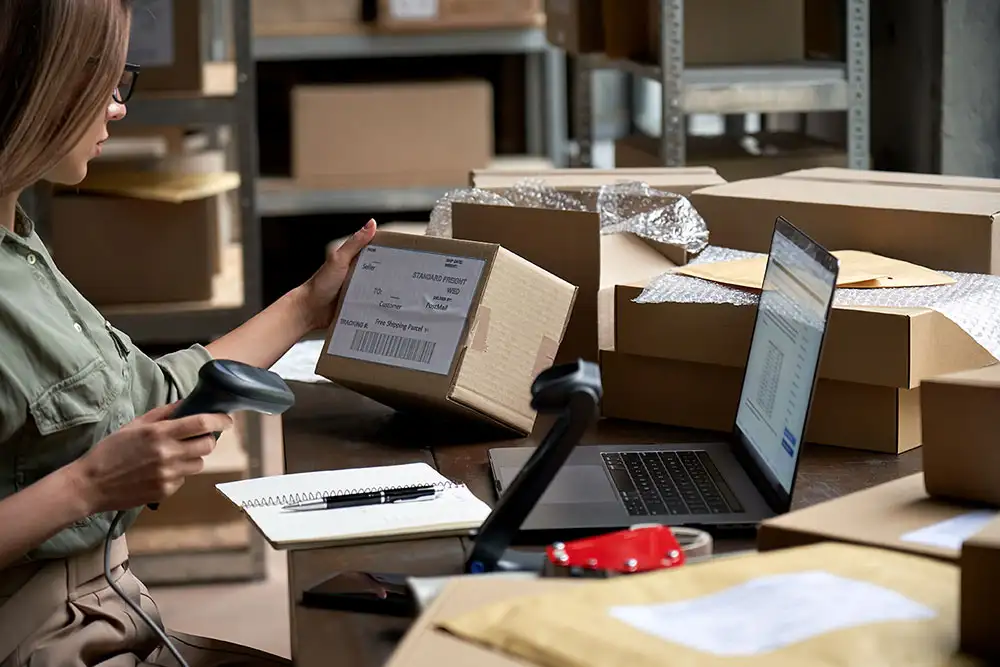 You need a third-party fulfillment center because of these core reasons:
1. Inventory management and order fulfillment services
Instead of spending hours and hours handling ALL customer's orders. (and they can be ALOT!). Fulfillment services companies do it for you INSTANTLY.
That includes receiving, storing, and fulfilling customers' orders.
Plus, they have cutting-edge inventory management software to track your items. Hence eliminating stockouts or discrepancies in your records and orders. (#YOU CAN'T LOSE).
And the BEST part?
They partner with FASTER shipping services. Thus reducing delivery times. And improving customer satisfaction.
2. Scalability
With all inventory tasks taken away. You have more time on your hands to focus on revenue-generating activities. That might involve creating new marketing campaigns and signing long-term contracts.
Or try out that Poké bowl from the new hipster joint around the corner. (…just kidding!).
Trust me on this. A fulfillment company will scale your online store from zero to profitable. In weeks NOT years!
3. Automate your fulfillment processes.
Remember when we said fulfillment warehouses have sophisticated inventory software.
It's time to dig deeper…
This software integrates SEAMLESSLY with your eCommerce platforms. Giving you an eagle's eye focus into:
Security
Inventory tracking
Inventory management
Payment processing
Shipping and handling
…and SO MUCH MORE.
And the result? Zero inventory shortages. Better understanding of consumer patterns. And EXCELLENT customer service.
Key Factors to Consider When Choosing a Small Business Fulfillment Center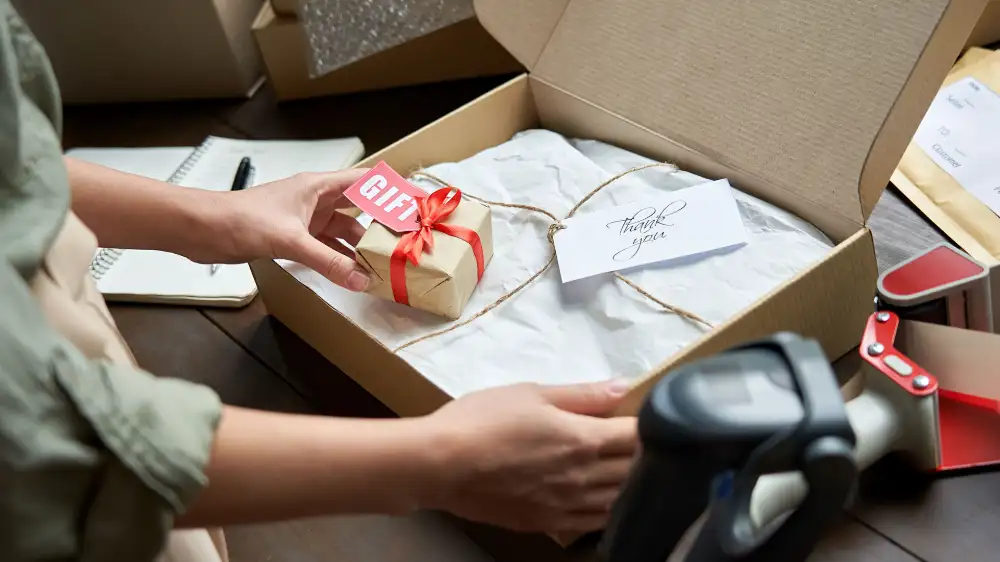 Finding the best fulfillment service provider is HARD.
The last thing you want is to deal with a partner who suddenly doesn't pick up the phone. Right after picking up items.
Follow this checklist. And we are sure you ALWAYS find the RIGHT fulfillment partner every time.
Shipping needs
Did you know:? 62% of online consumers prefer their items to arrive in less than 3 business days. And 30% would pay more for same-day fulfillment.
Get this- you need a fulfillment company that delivers FAST. Plus, offers AFFORDABLE rates.
That way, you always meet customers' orders. And save thousands of dollars on shipping.
Branding & packaging options
Do you want to outsell the most ferocious competition in the marketplace? And outspend all your competitors…leaving them dumbfounded? We have a solution.
BRANDING!
What makes your brand stand out. Is it making personalized customer cards thanking them for their purchase? Or custom boxes instead of old shipping boxes?
For You- That means increased customers. And repeated, profitable sales.
Also, ensure your small business fulfillment service partner has various packaging options. For instance, they should have packaging options for large, medium, and small shipments.
Plus, they should have additional safety packaging materials inside the shipping boxes. That includes corrugated papers, styrofoam peanuts, air pillows, or bubble wraps.
Location of the fulfillment provider
The warehouse's location of the fulfillment company can make or break your business.
NOTE. The FASTER the warehousing and fulfillment services. The MORE the sales.
You need a fulfillment provider with multiple warehouses across different countries. Hence, customers will ALWAYS receive packages on time. Regardless of their location.
Alternatively, ensure that your small business fulfillment offers international shipping. For ALL customers worldwide.
Go ahead and partner with a local order fulfillment company. Just don't complain when all you have is abandoned carts and tons of negative reviews.
Looking to find a reliable Chinese supplier?
As the best China sourcing agent, we help you find factories, get competitive prices, follow up production, ensure quality and deliver products to the door.
Top 7 Companies for Small Business Fulfillment
The best fulfillment for startups and small businesses includes the following:
1. Leeline Sourcing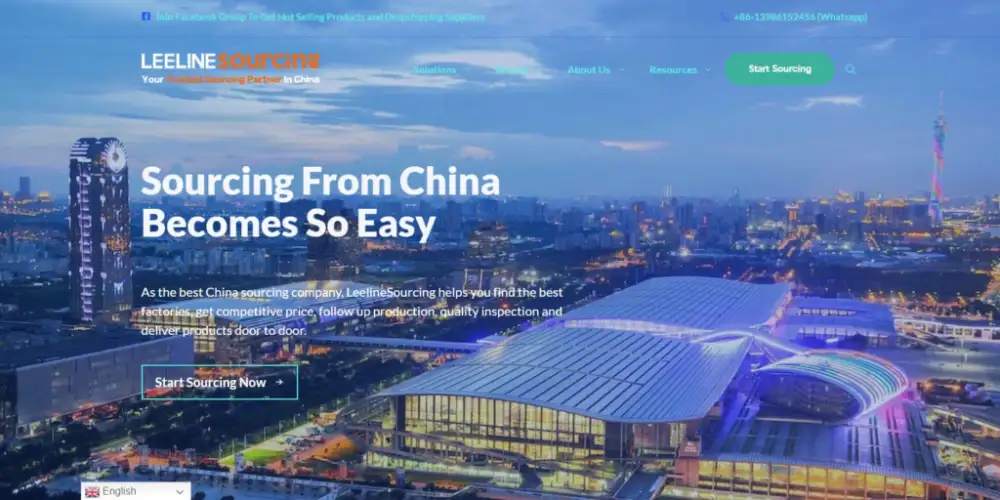 Leeline Sourcing is a LITERAL BEAST in the fulfillment industry. Offering the BEST fulfillment services to small businesses for the past decade.
Why choose Leeline Sourcing?
TOP-NOTCH FULFILLMENT PROCESS. Leeline Sourcing is the closest thing to perfection in the fulfillment marketplace. They pick. Pack. And ship products FAST to customers. So you never stress about missing tight deadlines. EVER.
DEDICATED CUSTOMER SUPPORT. Leeline is the "call-me-anytime-you-need-me" fulfillment provider. Just shoot them an email concerning your fulfillment. And their team will respond swiftly.
And the best part?
You get 1 month of FREE STORAGE at their warehouses for all your items. Pretty cool, dontcha think?
2. FBA Amazon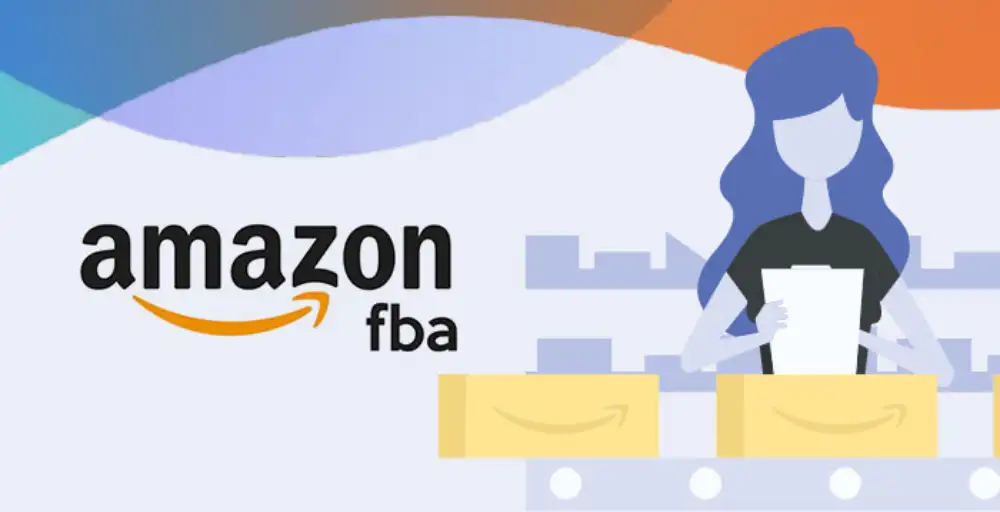 FBA Amazon is a veteran in the fulfillment marketplace. Boasting of 2 million + active sellers as of 2021.
Here's why you should try FBA Amazon:
POTENTIAL TO SCALE. Amazon is the Ghengis Khan of other eCommerce platforms. And has over 300 million active buyers worldwide. Hence, you can ride on Amazon's glory and scale your online biz 10X.
That's because buyers are ALWAYS ready to buy from a well-reputable platform.
FULFILL ORDERS ON MULTIPLE SALES CHANNELS. Amazon FBA is the perfect fit if you operate in different online marketplaces. You can fulfill orders with Amazon's framework. Without the shipping costs going through the roof.
One HUGE drawback is Amazon FBA charges are pretty high.
For instance, they charge a $39.99/month subscription fee. Plus, a flat $0.99 for each sale transaction.
3. Shopify Fulfillment Network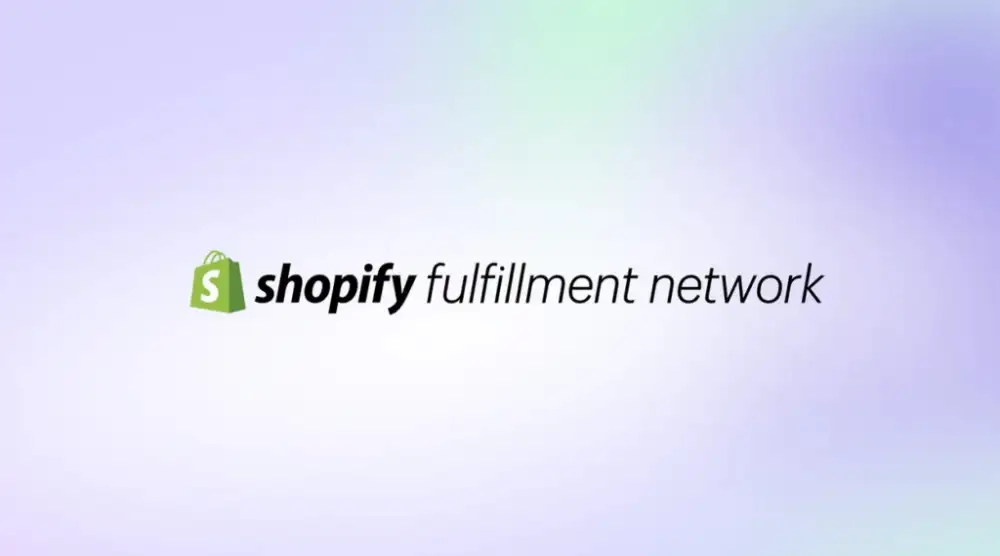 Shopify Fulfillment Network (SFN) is FBA's nearest competitor. And they have taken the industry by storm in just three years of operation.
So what's all the hype about?
FAST AND AFFORDABLE SHIPPING. Shopify has hundreds of fulfillment warehouses around the world. That means they can receive and fulfill orders in shorter time frames.
Again, they have an affordable pricing structure with ZERO upfront costs. Perfect if you are just starting out.
EASY RETURNS. Customers don't like their products? Fine! They can return them to Shopify. And they will inspect and send the RIGHT package. So you have more satisfied customers. Hence, exploding your sales.
Oh, and did you know that 50% of sellers enjoy TREMENDOUS sales within a month on SFN🤯?
4. Shipmonk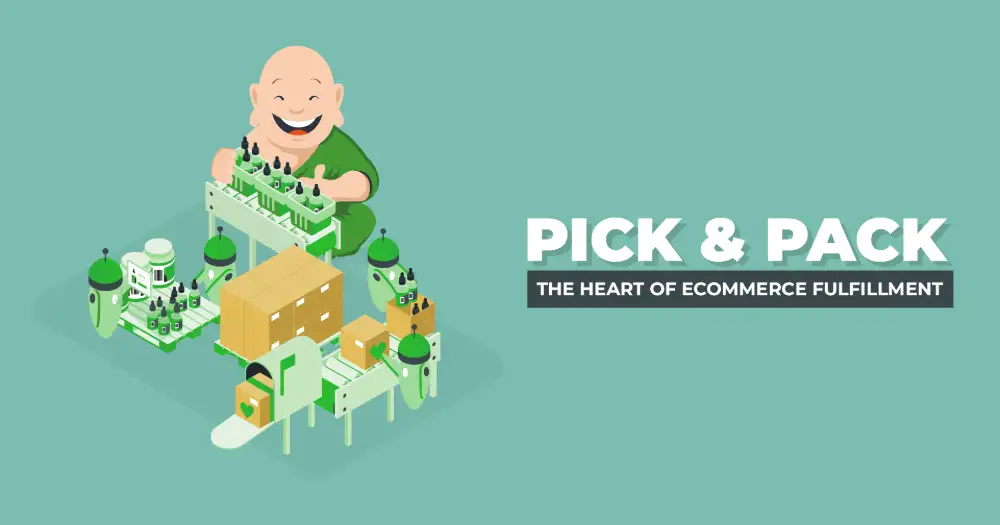 Shipmonk is yet another GREAT third-party logistics provider.
Shipmonk has proven to be a partner you can rely on because of TWO core reasons:
WELL-DISTRIBUTED FULFILLMENT CENTERS. Shipmonk has hundreds of warehouses in the United States. And other parts of the world. That means they can equally distribute your inventory across their warehouses.
So your customers get their goods ASAP. Plus, you get to enjoy low fulfillment fees.
ADVANCED 3PL FULFILLMENT SOFTWARE. Back in the day, you had to manually keep records of your inventory. (I HATED IT). Now Shipmonk's software automatically updates your inventory. So you never have to keep stocking products that are a complete waste of time.
Shipmonk is the BEST option if you want a stress-free fulfillment operation.
5. eFulfillment Service

eFulfillment is one of the BEST fulfillment solutions in the market TODAY.
And sellers agree- it won the BEST WEB TOOL AWARD. For being the 'ultimate choice' in order fulfillment.
But what makes eFulfillment service stand out?
LOW FULFILLMENT COSTS. eFulfillment is your best bet if you are just starting out. And you don't want to spend thousands of dollars on fulfillment. No setup fees. No integration fees. No hidden charges. No way you can lose!
HIGH-TECH MANAGEMENT. Their game-changing technology allows them to keep storage costs low. Lets you track your inventory in real time. And integrates seamlessly with your marketplaces. So you can keep track of your stock.
Also, you can use their inventory storage calculator to calculate storage costs. 100% FREE.
The only downside is that eFulfillment service has limited fulfillment centers. Hence not suitable if you are a top eCommerce guru.
6. ShipBob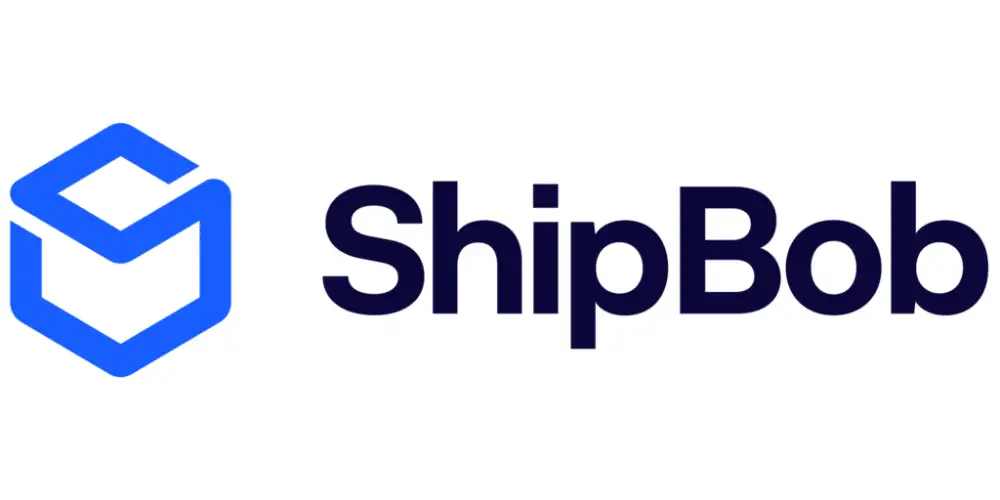 Next up is ShipBob. A global omnifulfillment solution with 30+ fulfillment centers across six countries. That includes Canada, the US, UK, Australia, and the EU.
And they take pride in a 99.95% accuracy in fulfilling orders.
99.95. Percent. Accuracy. Not even the world map is that accurate.
ShipBob is known for:
FAST SHIPPING. ShipBob ships within 2 business days for clients within the US. And 2-8 business days to other countries. Also, expedited shipping for customers who want overnight delivery.
EXCELLENT CUSTOMIZATION. Remember how we said stellar branded boxes increase your sales. Well, ShipBob has you covered. They offer branded options that give your customers an amazing unboxing experience. So they ALWAYS come back for more.
7. Whiplash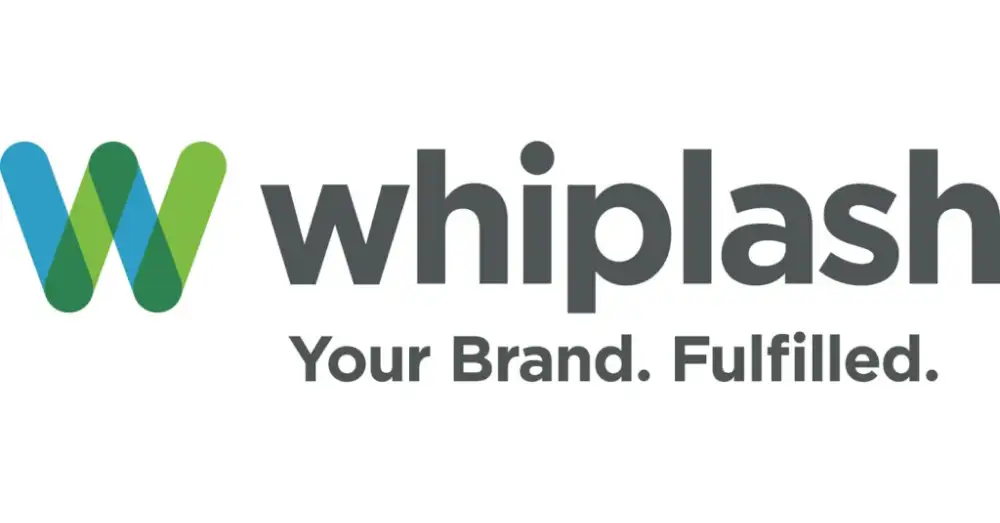 Whiplash is one of the biggest small business fulfillment companies.
They have very affordable fulfillment rates compared to other fulfillment centers. And decent for any beginners wanting to get their feet in the 3PL space.
Or so the company claims…
Here's why you should check them out:
OPTIMIZED SHIPPING. Whiplash bills itself as the place to get the best shipping rates. And it's true. They've built a strong relationship with large carriers. So you enjoy the best shipping rate domestically and internationally.
INTEGRATION. Whiplash's powerful API integrates with ALL your eCommerce platforms. From Shopify to eBay. YOU NAME IT! That way, you can manage your stores from one dashboard. And maximize your profit margins.
Other fulfillment companies to check out include Red Stag fulfillment and FedEx fulfillment.
We can Made Drop Shipping from China Easy
Leeline Sourcing is to help Shopify & small businesses sourcing products from China and build your branded business.
FAQs about Small Business Fulfillment Center
1. What type of business is a small business?
Basically, a small business is one that operates independently. Has fewer employees (say less than 500). And are mostly privately owned.  
2. How much do fulfillment centers cost? 
It depends. Which fulfillment center are you going for? Some centers charge up to $20. But the average cost is usually $3 – $5 per order.
3. Is it beneficial to hire a fulfillment center?
Fulfillment centers do more than just fulfilling orders. They help you lower your shipping costs. Customize your packages. Extend your market reach. And improve your customer service. That, in turn, increases your profit margins. 
4. What is the difference between 3PL and fulfillment?
3PL companies handle ALL logistics for other companies. For example, distribution, warehousing, and fulfillment services.
Fulfillment ONLY deals with packing and shipping orders to customers.
What's Next
Gosh…that was a lot to take in. Are you still there? GREAT! I hope this guide has covered all burning issues related to fulfillment centers.
So, are fulfillment centers really worth it?
Yes, totally!
Leeline Sourcing is actually an ideal partner to work with. They will walk you through the entire fulfillment process. And ensure you build a successful eCommerce business.
Yes, they are a bit pricey. But that's a sacrifice you have to pay to enjoy HUGE returns.
Are you looking to work with a Chinese logistics provider? Or do you have ANY questions related to finding the BEST fulfillment partner? PERFECT! Hit us up with your query at any of our service pages. Our team will be in touch SHORTLY.
Do you want a successful import business?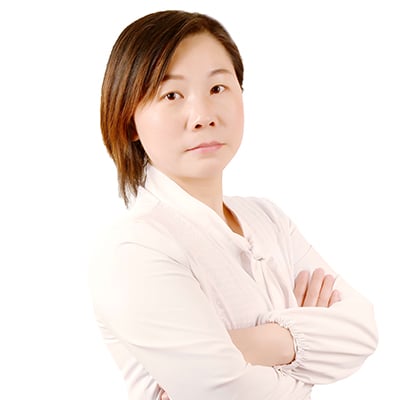 Hey, I'm Sharline, co-founder of LeelineSourcing. We've helped 2000+ customers import from China.
Do you want a better price on product or shipping?
We are sorry that this post was not useful for you!
Let us improve this post!
Tell us how we can improve this post?