FBA Sourcing Service In China
We are experienced FBA Sourcing China Company With local office in china, 10 years of experience in sourcing, preparing and shipping products to Amazon FBA warehouses.
We serve Professional Amazon sellers all around the world with A – Z service and more FBA Sourcing China services.We will be your best china FBA agent.
WE SHIP – YOU SELL
FBA SOURCING
Our purchasing staff has many years of purchasing experience, can help you find the products you need at the right price, and can meet your individual needs.
FBA PREP
Our committed team gives you 100 % peace of mind with the assurance that the products supplied via socially responsible supply chains. Clients trust us to conduct our business responsibly; mitigating risk, upholding their values and maintaining the integrity of their brands and clients brands.
FBA LOGISTICS
If you need delivery assistance, we are at your service. We can help in shipping within china, shipping to Amazon FBA warehouses in USA, Europe, shipping to your own warehouse, etc. We can assist with Fast air delivery, or ocean delivery; as to your needs.
Ready to get started?
Contact us today to source your new products and grow your business.
---
ONE STOP SHOPPING FOR AMAZON SELLERS
FOR A 6-10% SERVICE FEE, YOU RECEIVE ALL OF THE FOLLOWING SERVICES.
We Find You the Best Suppliers
As we're based in China, we're familiar with a wide range of manufacturers for all kinds of products.We'll always ensure you get the most competitive price and best quality products, leaving you better off than searching suppliers on Alibaba all by yourself.
One-on-One Customer Service
Upon contacting LeelineSourcing with your product request, you'll be assigned a professional customer representative to support you from sourcing, all the way through to shipping.We've supported thousands of Amazon sellers, and can help you effectively find the right product niche, or source new products to boost your business.
Brand Your Product
We offer complete packaging solutions to personalize your product labels, allowing you to build your own brand.Well-designed customized packaging differentiates your product from your competitors', as well as increasing appeal to customers. This helps you sell your product for higher prices and increase profits.
Product Quality Inspection
We inspect all of your products before shipping.If there are any quality issues, we negotiate with suppliers on your behalf, and fix problems before the products leave China.
Shipping to Amazon
We arrange shipping your products from China through to Amazon warehouses, all for a very low cost.We also affix FNSKU and shipping labels, which are required by Amazon.
Quality Product Photography
Once you place your order, you'll receive professional product photography, available for use in your Amazon listing.Every product with 7 images which fits for amazon listing.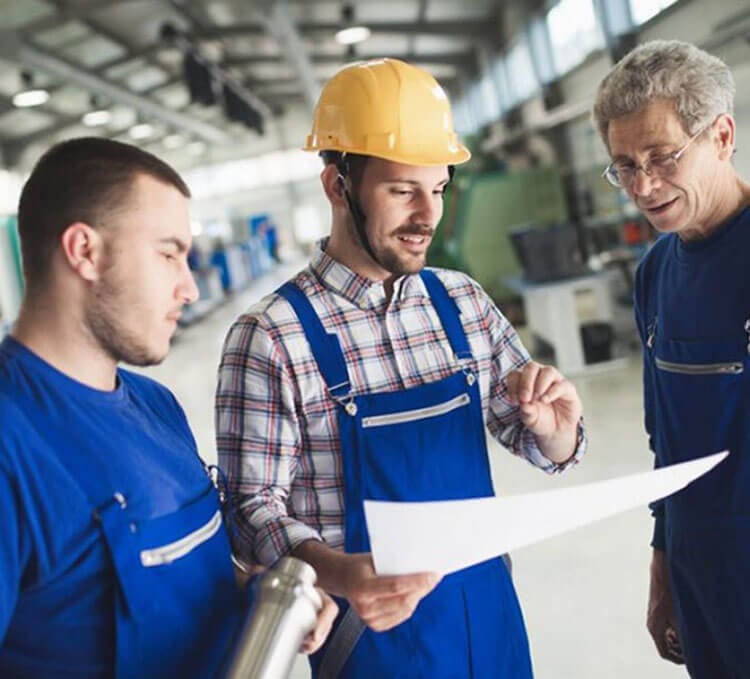 Best FBA Sourcing Company
The procurement staff in our team are employees with many years of purchasing experience. They are familiar with the techniques of purchasing in China. They have long-term cooperation with many different types of factories.
They can find the products you need while ensuring a low level. price. In addition to purchasing, we can also help you complete the necessary steps of packaging, delivery, labeling, etc., so that you can easily complete sales at home. Regarding product quality, we have a strict process to control the quality and ensure that your products are in good condition and can be sold normally.
We also provide you with following service.If you need them please feel free to contact us.We will do our best to help you.
FBA Prep Services
If you're already buying your products from Chinese manufacturers, we can provide you different aiding services to ease up the process for you.
FBA Private label
A FBA private label product is a product which is manufactured by a third-party manufacturer and sold under a brand name and fulfilled by Amazon.
FBA Logistics
We provide FBA logistic service, help you forward them to Amazon FBA warehouses. We cooperate with many Logistics providers in China. So you can enjoy a good shipping service at a cheap price.
---
How to Find Product to Sell on Amazon Ultimate Guide 2021
Selling on amazon has become really complex and competitive in recent years, as such it is important to find a unique and attractive product.
Here is a quick checklist to find the best sellers and build a solid marketing strategy around it. This checklist aims at people looking build new business for full proof e-commerce business.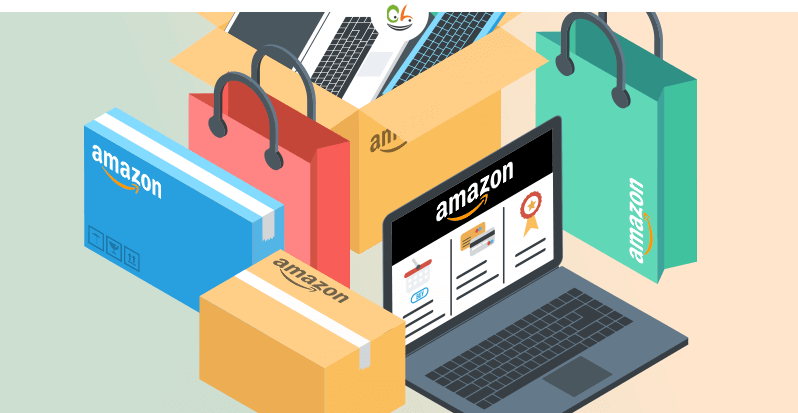 Define Characteristics of a Good Product
Retail price between $25 – $50 USD
Find a product you can sell for more than $10 and will have at least a 30-50% profit margin.
Low seasonality.
Fourth of July decorations or Christmas stocking are definitely good offerings, however they won't sell all year around.
So its best to find something that sells all year around in turn reducing your warehousing costs.
Small (fits in a shoebox) and Lightweight
Make sure the product is light and relatively small (not more than a few pounds), as this will make a big difference in the cost of shipping your product.
Can be improved.
What this means, is to find a product that is already selling on various platforms (e.g. Amazon, E-bay or Flipkart) and then finding a supplier that is already making that product, and just slap your own label or packaging on it.
Simple and Easy Logistics
Find a product that is simple and won't break easily or have complications, as otherwise it can result in refunds or customer complaints. Around 2-3 pounds.  Importing phone cases, for example, will cost a lot less to ship per item than rocking horses
Product Depth
Don't just think about a single product, think about your 2nd, 3rd and even 4th product offering – think big. Build packages, bundles or even a wider product variety to invite a greater audience.
Similar products have a 5,000 best seller rank or smaller in the main category is good to judge the popularity of a product.
Therefore, checking the bestseller rank is still a very good way of shortlisting items for your business.
Avoid Copies/ IP
The golden advice is to avoid counterfeit or copy goods of big brands like Disney, Rolex, Louis Vuitton and others.
Although there is a large market for it, fake products create all kinds of issues related to trademarks.
These can be lucrative in the early stages but come within a hefty price tag down the road.
Another issue when selling online is ordering items with Intellectual Property on them. Most people aren't ware, but selling something with a brand character, logo or a name is illegal.
Just to give you an idea,  if you are importing from China and your supplier is selling Barbie dolls (owned by Mattel), Customs is most likely to hold them! Try and avoid this.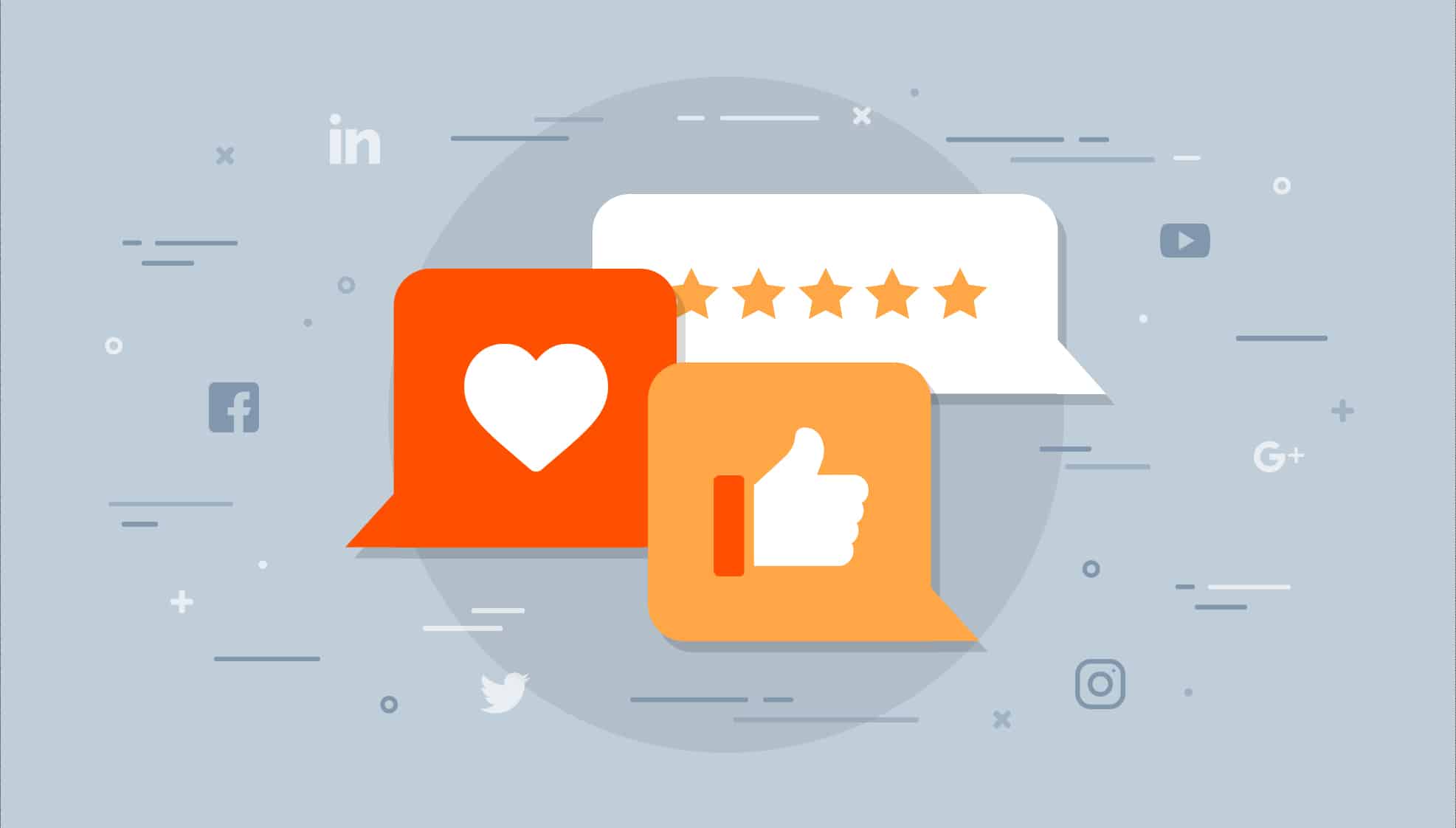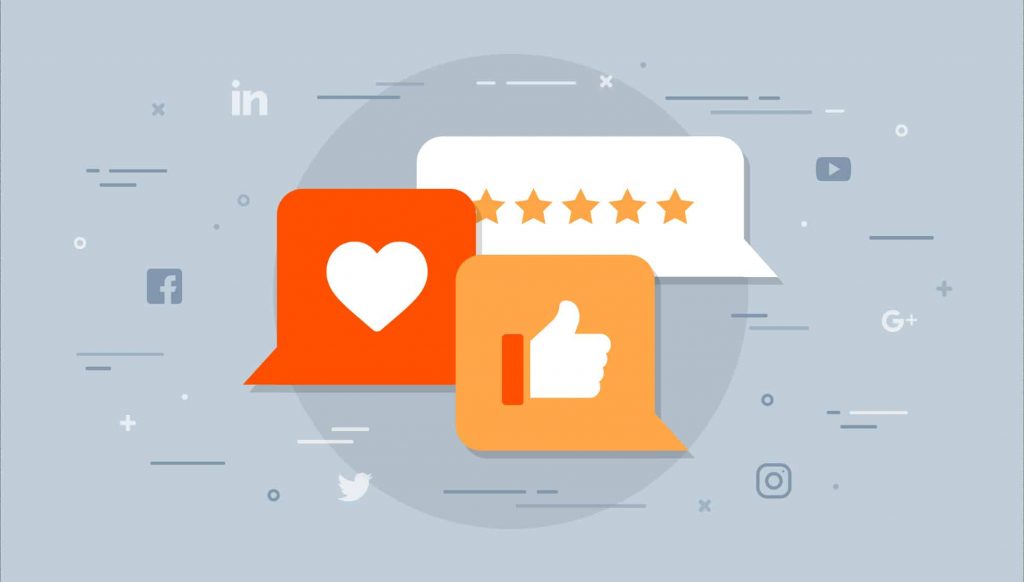 Finding the NICHE – Turn ideas into products!
There are approx. 480 million products selling on Amazon at the moment and 235 million were added in the last 16 months.
So, what to sell?
Before we decide what exactly to sell, we have to be sure of our end goal: To offer a product that will sell in decent quantities, not something that only two or three people are looking for. For that to happen, proper research needs to be done.
As such, we advise you to spend rather invest a lot of time in this stage as product selection will be absolutely crucial and this will mostly be the 'deciding factor' in ascertaining sellers' fate in 2021.
You see, finding trending products is an important part of running an online store. You need to know what items will be popular before they peak.
By 'catching the wave' you'll be able to make money from growing sales rather than from the product's decline. Every niche has its own trends.
In 2019, we're seeing the continued rise in athleisure, shapewear, posture corrector products, smart devices, and more.
So, what's the NICHE/TREND it for 2021?
How to Choose product to sell:
Choose niches that regularly have new trends. If you choose to base your niche around a singular product you risk losing momentum within the niche.
However, having an evergreen niche that constantly changes trends allows you to capitalize on new trends while still ensuring your business lasts over the long term.
It is important to find a niche; an untapped market that's crying out for a certain product.
By finding a specific niche to market towards, you give yourself a great chance of carving out a loyal and committed corner of the market which can yield great rewards.
Remember, a niche is not one single product, but a specialization into a particular product, service or interest. There are countless niches you can pursue, with the opportunity to niche down even further.
Here are a few example of niches that got trendy in 2019:
Reusable drinking straws
Organic pet foods and treats
Starbuck's cat paw coffee mug
Home security cameras (in-home, doorbell, smart home devices)
In following sections, we're going to explore how to go about finding trending products to sell online.
By the time you finish reading this, you'll be an expert spotting fantastic, high-demand products that keep you busy packing and shipping orders.
Google Trends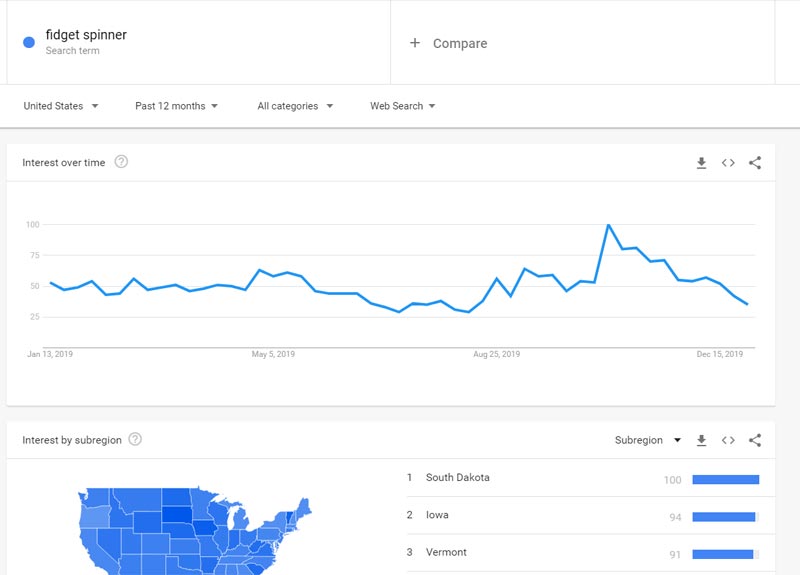 Using this free-service, you can quickly and easily see search volume trends over time and see whether or not it is a product that's on the rise — or on the decline search volume-wise.
Bonus: You can also see search volume based on geographic location if you want to cater to a particular market, per say Amazon UK or Amazon Japan.
For example, say you wanted to sell a fidget spinner. To get started, I went to Google Trends and typed in "fidget spinners" to see what the search volume looked like. You'd see this:
As you can see here, there is a slim bell curve that has already died out, so this is a negative initial indicator for the product. The trend or the hype, per say, for fidget spinners has come and gone. So, probably not a good product to start selling.
As a rule of thumb, if you see that your product is on a downhill slope in regard to search volume, it's not a good sign — this is not a hot new product, and you should look elsewhere.
2021: Follow your influencers
Analyze blogs, social media, influencers, and other key areas in your niche to gain insights.
Pay attention to influencers and thought leaders on Youtube, Instagram, TikTok and even Snapachat within your niche, and see what products they stand behind.
With their large followings and social pulls, they often are the ones causing the shifts and trends that lead to high-volume sales.
Ninja on Youtube is a great example of this!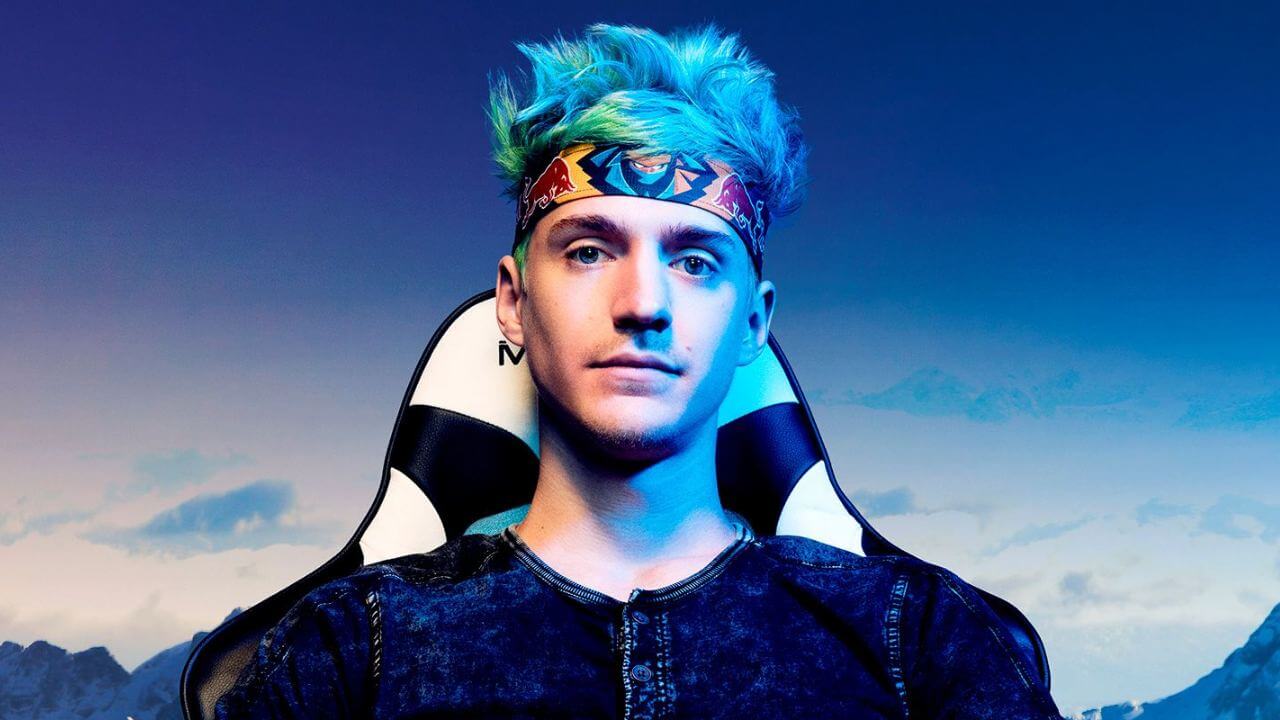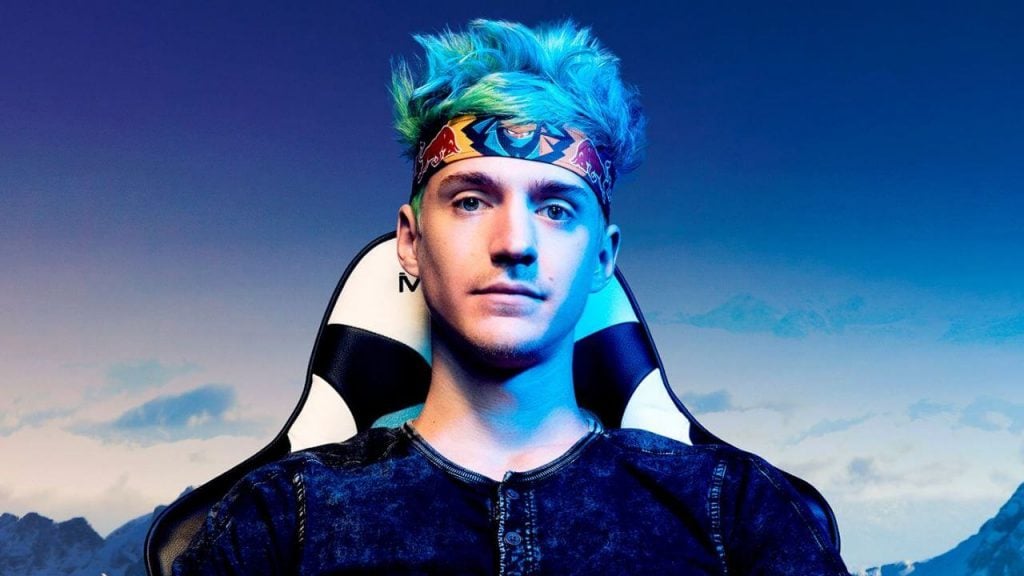 Being touted as a key influencer to many players of Fortnite, he is constantly sharing key codes in his videos to keep viewers engaged.
With over 22M subscribers, no doubt there some brands or products that he has been endorsing which could be right within your market niche.
Pro-Tip: Your target customers are always have an influencer they are watching or admiring. By finding key influencers, you are able to predict and identify trends.
Not only trends, but you will be able to see what brands they are working with – this will help you figure out the hidden secret you need to be successful with your product offering!
Trend Publications & Blogs
It's important to be up-to-date with what's happening in your chosen niche.  There are several resources that will help you understand details such as: customer pain points, customers wants/needs and what novel trends are coming up.
Resources such as Facebook IQ, Think with Google, and Nielsen are great consumer research tools!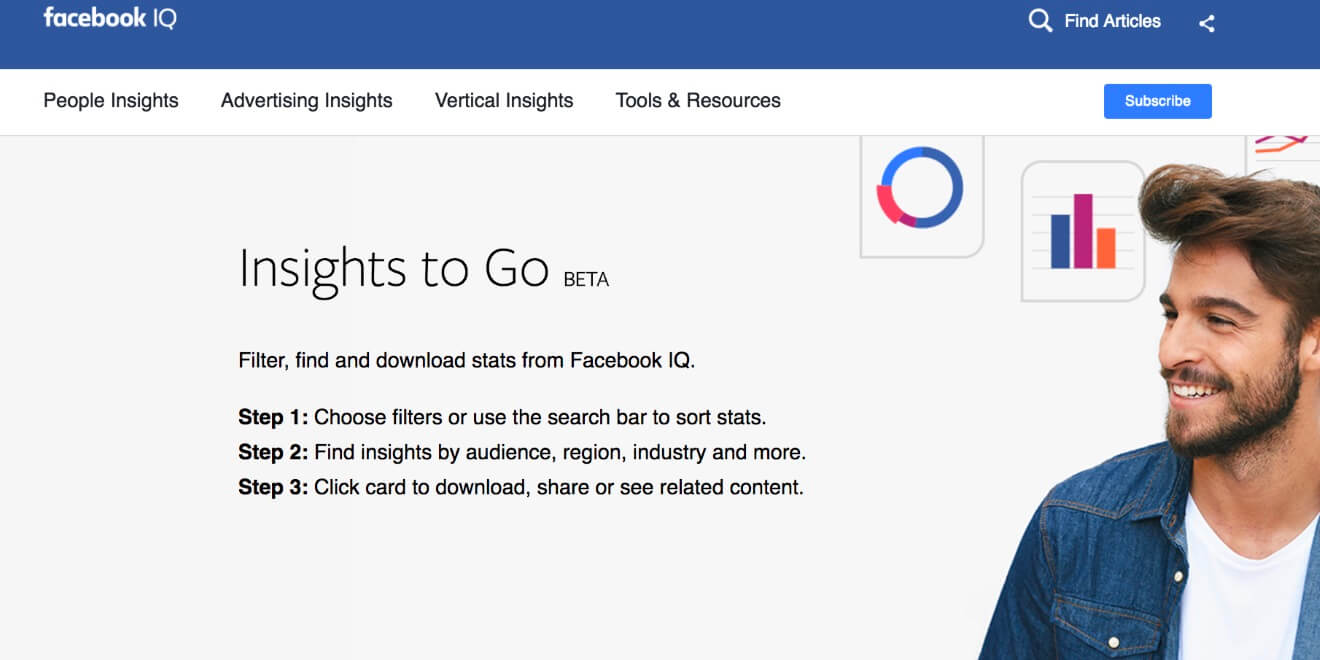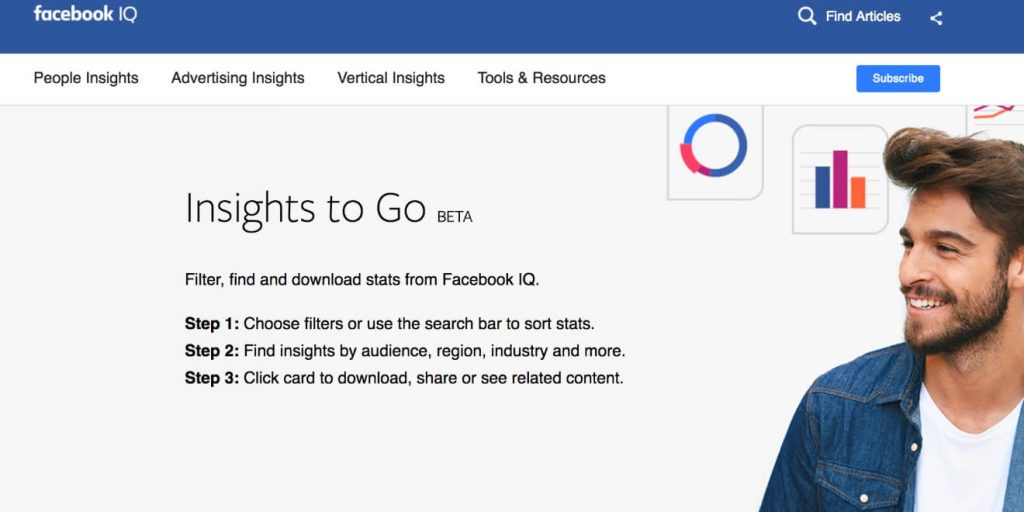 Ms. GUIDED
Missguided has a shop by trend section on their website which allows you to see the season's hottest fashion trends. Given its holiday season, you can see their winter collection which include faux fur collar coats, hoodies and perfect dresses for the holiday season. Since they regularly update their trends each season, you can continue to check in to see what other trends you'll need to jump on.
IndieGoGo OR KickStarter
Crowdfunding websites such as INDIEGOGO or KICKSTARTER are great sources of inspiration; as you can appreciate what projects are heavily being funded and what projects are not.
Not only can Amazon sellers use the site for product ideas but may even want to get involved with a campaign with a view to a future partnership.
Before you commit to a specific niche or product, I recommend you look deeper at how to find products to sell on Amazon. That means you have to look at the mechanics you are going to use to make your product successful.
There are different expenses that are associated with products to sell on Amazon, specifically relating to manufacturing and wholesale costs. These need to be thoroughly understood in order to know how much profit is to be made!
Pro Tip – Here is a great video to see what costs are mandatory and what costs are optional when beginning to sell on Amazon FBA:
Can you imagine offering a product on Amazon that 1,000 people are offering? We wouldn't want that or would we?
Although optional, software such as Jungle Scout or AMZ tracker really help you understand a different dimension about product offerings on Amazon or other online portals.
Some of these extensions are free while others are paid, but what is the best?
Our advice is to use the free ones and get some data, and as your store grows work up to the paid models because they really help you!
Here are a few good programs that will help you identify more product trends based on sales unit on Amazon:
Search through thousands of products and Jungle Scout helps you pin point he most profitable and keep an eye on the competition.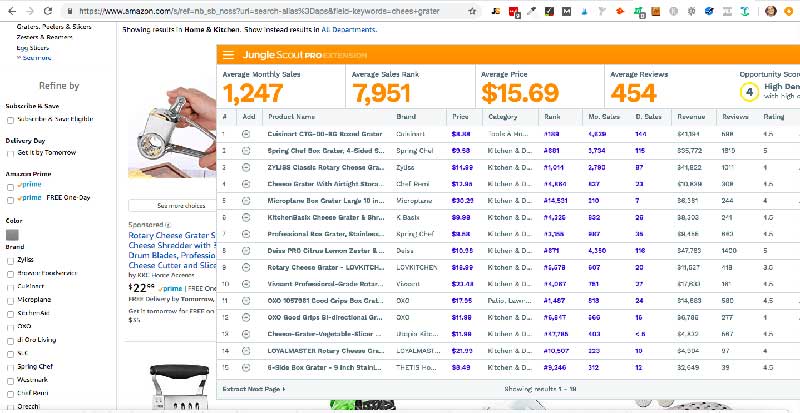 It has matured algorithms that do an excellent job in tracking sales and estimating potential revenue for products in various categories.
Also, you can use it to track what your competitors are doing! In this way, you can immediately respond to pricing changes and be able to monitor many other activities.
Moreover, Jungle Scout is a prime resource for beginners or people looking to start out!
Just like the knowledge base Leeline Sourcing has acquired over its several years and large customer base, there are additional articles that will help you search for the ideal product which Leeline Sourcing can help you get at the best price.
AMZ Scout
Not only free, but its Google chrome extension allows you to calculate fees/profit, estimated monthly search volume there and then.
It even has add-ons such as Sales Estimators and FBA Product Sales Fee calculator to help you gauge potential revenues using a complimentary estimator. A free trial is available.
AMZ Base
Great tool to help sellers quickly browse and identify the right products on Amazon whilst being free!   By using AMZ Base, you can find ASINs and descriptions quickly and efficiently, saving yourself oodles of time in the process.
The site also gives immediate access to CamelCamelCamel, Alibaba, AliExpress, Ebay and Google search engines.
Scope
Scope will show you the highest ranking keywords for a product. That info will help you improve your Amazon search rank.
Not only that, but Scope also gives you price, fee, and sales estimates for any product listing. You can search broadly or filter your search based on the number of sellers, sales rank, reviews, and star rating. One of the best features about Scope is that it gives you the "scope" –  meaning its price calculator function allows you, as the seller, to determine what kind of profit margin you can earn from a product that you'd like to sell on Amazon.
Keepa
Regularly updated to make sure that users have access to the latest products available and Keep also gives access to bestseller lists to make the process even quicker! Its simple, yet it will give you great insight and products.
This tool is really called the "camelcamelcamel." Having the abiliy to search for best price tracking, this platform is able to give historical price charts for pretty much any product on the market.
The "watch" feature can be used to watch products (usually people in the same competing space). When the are fluctuations in price strategies by other suppliers, camelcamelcamel will send you a Twitter or E-mail alert!
Analyzing previous and current price trends is definitely a plus when platform is offering such a service at no cost!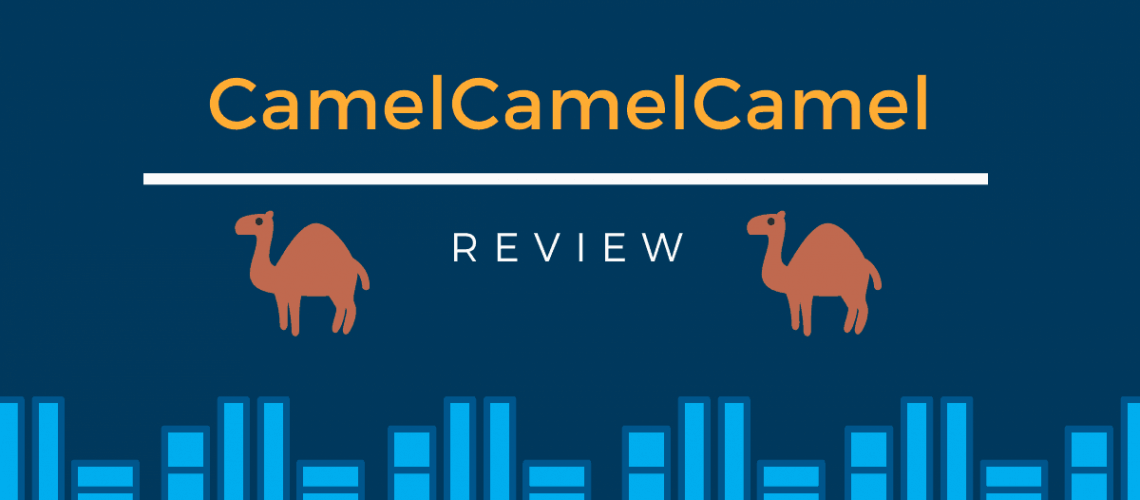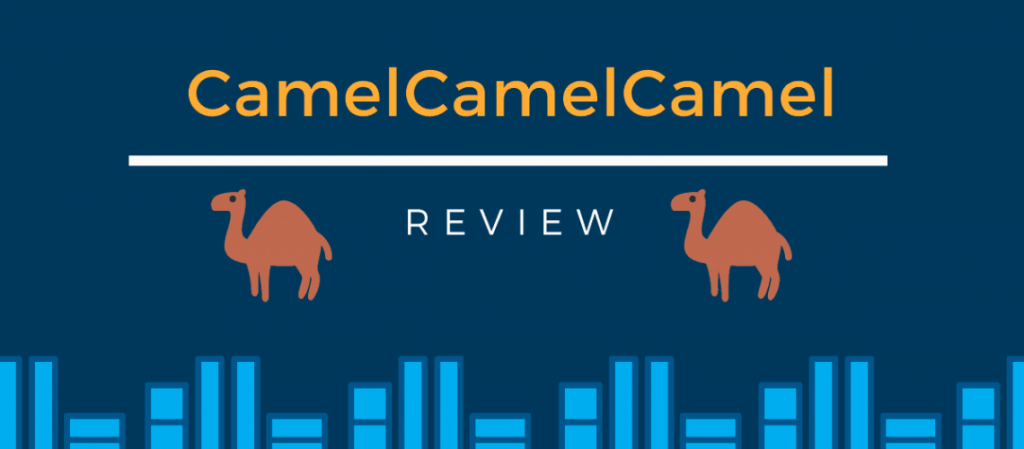 Helium 10
What really sets apart Helium 10 when compared to other databases is its advanced filtering functionality. Moreover, just like many databases you also have the option to filter results by keywords which apps like Jungle Scout do not have.
AMZ Tracker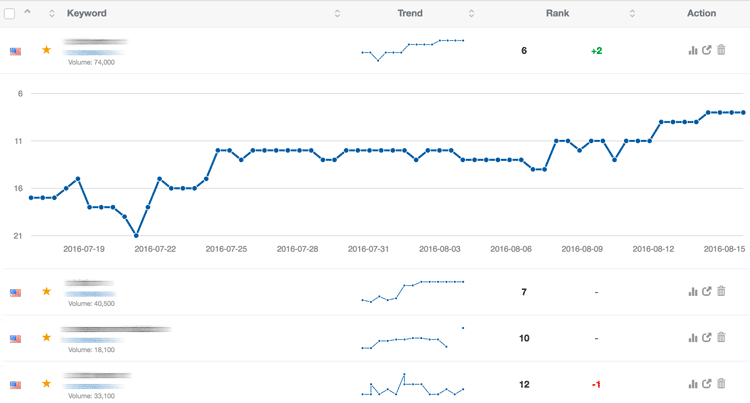 Fast and quick compared to Amazon's personal search engine. It helps you with targeting your product with proper ranking features by suggesting keywords suggestions, generating new insight and updating what the competition is doing.
AMZ Tracker also helps with conversions. It will enable you to identify why some of your products aren't selling so you can improve your marketing.
Additionally, the tool also offers negative review alerts, longtail keyword research, competitor analysis, and a "super URL" constructor.
Pro Tip – Always on your toes: AMZ Tracker will even send you an alert when somebody tries to hijack one of your listings.
Sourcing Products from China to Sell On Amazon
As an Amazon seller, product sourcing is everything and, in order to become a successful seller, you need to know what it is that your customer is looking for and how to find that product in order to sell it to them.
Once you've decided on a product, you then need to find a supplier to manufacture it for you. When you import from China, there are multiple ways that you can go about finding a supplier.
There will likely be hundreds of manufacturers already making your product and it's up to you to find the one that's best.
As such, Sourcing products is a lot more complex than that and finding the right supplier will take time and thoughtfulness on your part.
Finding a good supplier when you're buying from China for your Amazon products is both a simple and complex process. There are a lot of factors to look at in the search, but with so many suppliers, it's usually a matter of when, not if, you'll find the right one. There are 3 ways you can go about finding a supplier:
You can do it 3 ways:
In Person
Online
Contract Manufactuerers CMs – The best of both worlds!
Suggested reading:Best Product Sourcing Agents Help You Import From China


In Person
If you can make it to China, the best way to find suppliers may be meeting them face-to-face – this will allow you to see their working conditions, their factory standards and product quality before you put an order in.
Face-to-face interaction can be tremendously important in fostering those long-term relationships, even if you only got to meet your supplier once or twice.
You can also choose to meet suppliers face-to-face at trade shows and exhibitions.
Popular expos include: Canton Trade Fair, Hong Kong Electronics Fair, The International Consumer Electronics Show (CES), GSMA, ASD Market Week, Global Pet Expo, Toy Fair New York and various others.
Although these shows give you an opportunity to meet suppliers, the downside to these is that they are only dust spec in the large array of manufactures available in China.
Small manufactures or particular component manufactures may not travel to these exhibitions due to a variety of reasons: high costs, no market, small component manufacturer or even language barriers.
Online
If you're looking for a Chinese supplier online, there are a few ways you can go.
Alibaba
A B2B marketplace that is host to hundreds of thousands of different sellers and factories, all with different standards of quality and products – from coffee mugs with dinosaurs decals to dinosaurs holding a coffee mug.
The familiar, easy-to-use interface allows users to navigate the marketplace to find their desired products easily – and all the safeguards allow them to purchase from high-quality suppliers too.
However, one has to be cautions. Just because one supplier provides outstanding service, doesn't mean that you should become lax and assume all Alibaba suppliers are of a high standard.
Pro-Tip: A feature of Alibaba that minimizes risk is the money-back guarantee; if your goods do not arrive, or are significantly different to description, you can get your money back.
While not as big as Alibaba, They're not trick sites and they try their best to eliminate bogus sellers but be careful as you may find multiple scam artist sellers there.
Global Sources is a one stop shop for quick and easy product sourcing for Amazon sellers.
Each supplier is required to pre-qualify, meaning the general level of positive qualities is usually at a decent level.
Similar to DHGate, AliExpress is a global buying and selling site specializing in low priced products.
Think of AliExpress as the lower quantity seller of Alibaba – the platform enables buyers to purchase lower quantity amounts (rather than in bulk) at cloes ot factory prices.
Categories and prices are clearly marked and also show how many items have been claimed and how many remain, making it ideal for Amazon FBA sellers who prefer to sell a certain volume and certain genre of product.
Suggested reading: Is AliExpress Safe? How to Safely Buy From AliExpress
Suggested reading: Is DHGateSafe?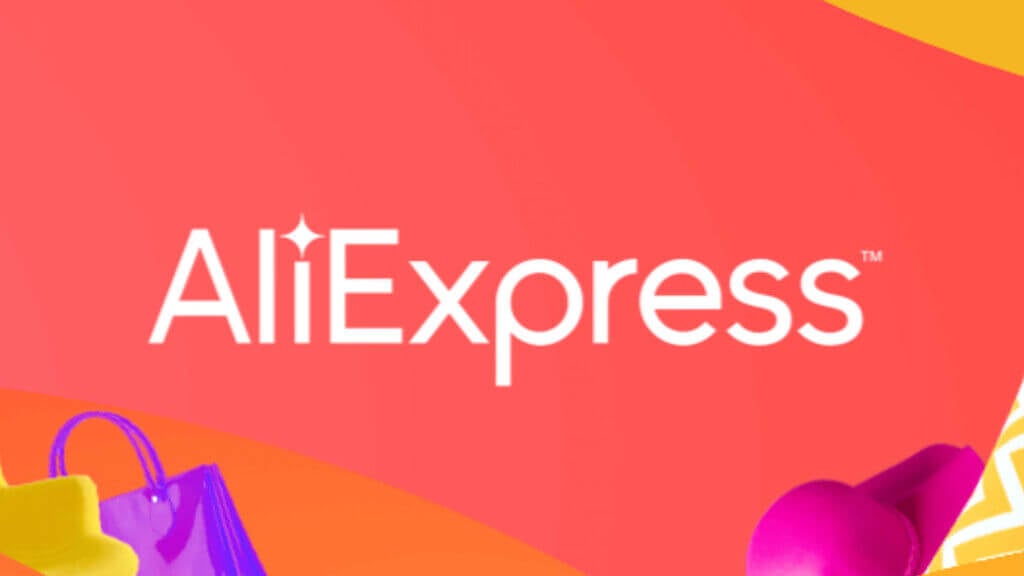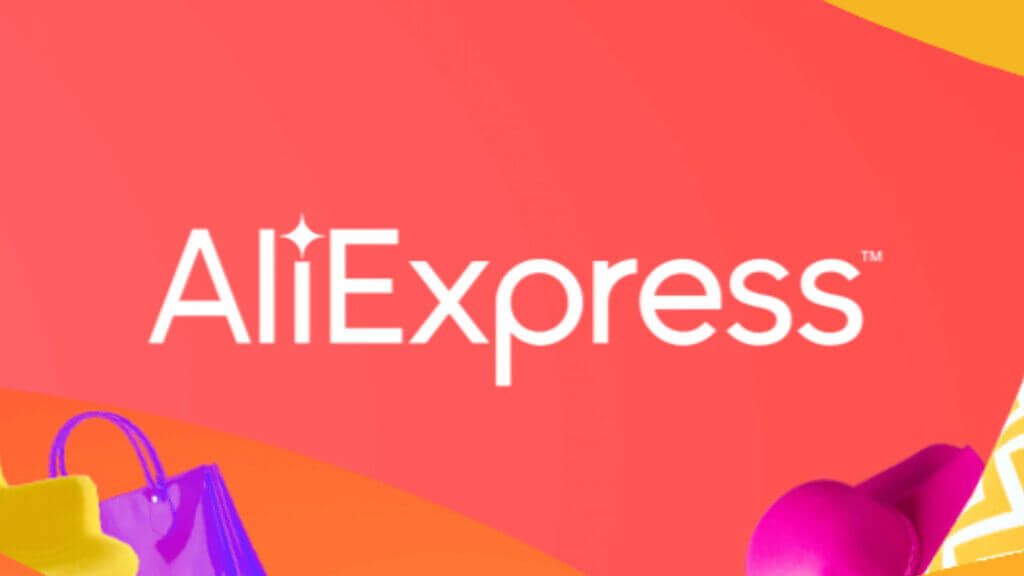 Contract Manufacturers – CMs (The best of both worlds)
If you can't make it to China, but aren't quite comfortable enough to buy online, you can go for a blend of the two by hiring a china sourcing agent to source products for you.
Companies like ours, Leeline Sourcing, are able to visit suppliers on your behalf (and are well-versed on the business landscape in China).
Therefore being able to navigate suppliers and find high-quality products easier than you may be able to.
Truth be told ordering in China isn't like ordering at McDonald's; the price you see on Alibaba or DHGate doesn't necessarily have to be the price you pay – there are many dynamics involved in negotiation.
It is often a common idea that it is better to buy goods from the manufacturer so that you can cut costs of middlemen and save margins.
However, this can be a little difficult, especially for larger manufacturers. It may be better to work with intermediaries; such as trading agents or Contract Manufacturers (CMs).
A small-time Amazon seller might not get the required attention from the big manufacturers, in comparison to bigger sellers on Amazon.
The sourcing agent will be useful for the customer as he may have more knowledge and large know-how, which shipping and export concerns to be addressed and can provide appropriate contacts.
The contract manufacturer or trading agent is able to find specialist manufacturers for your products who are able to work with your quantity requirements.
Moreover, they will help you in searching for additional manufacturers who are able to quote you a cheaper price.
Lastly, they are able to protect your brand because they can arrange inspections and registrations on your behalf for your protection.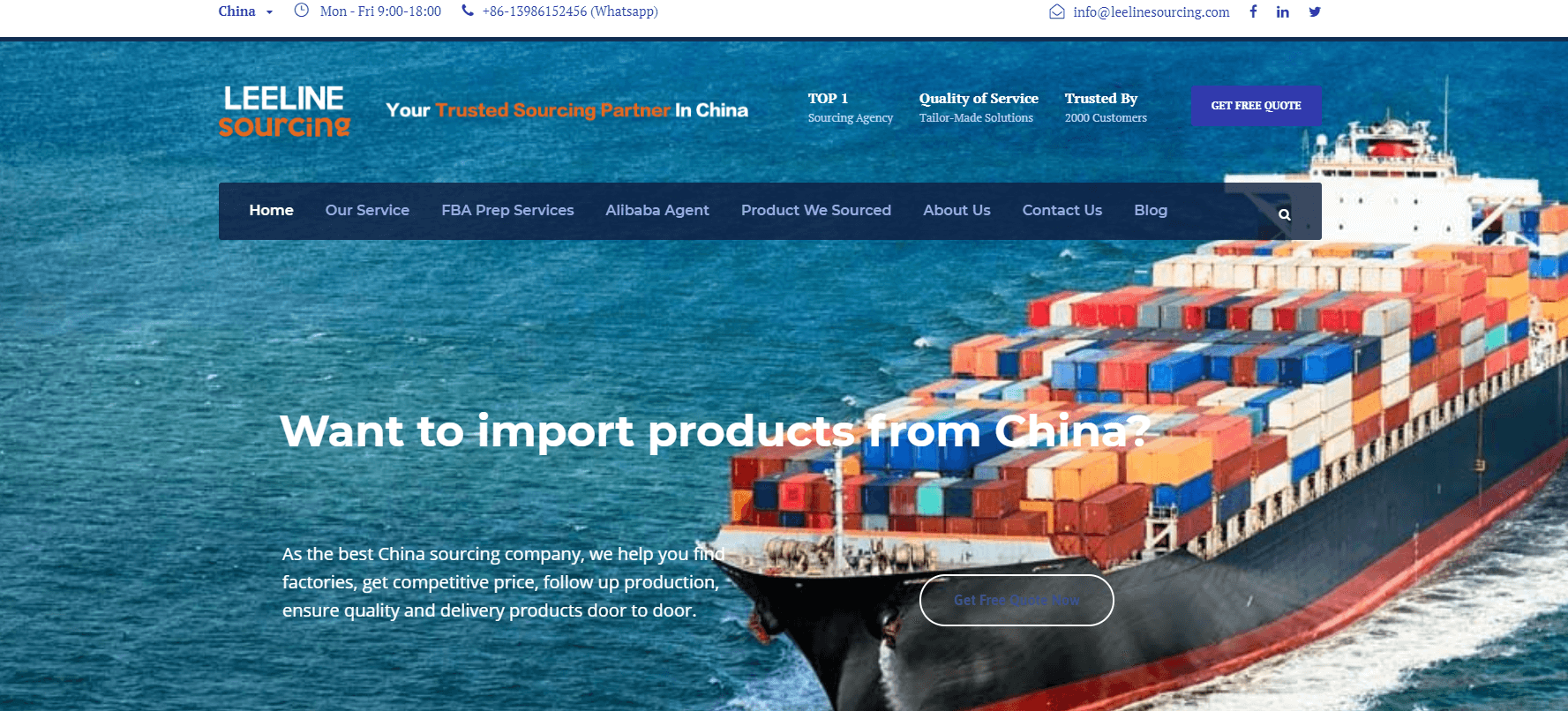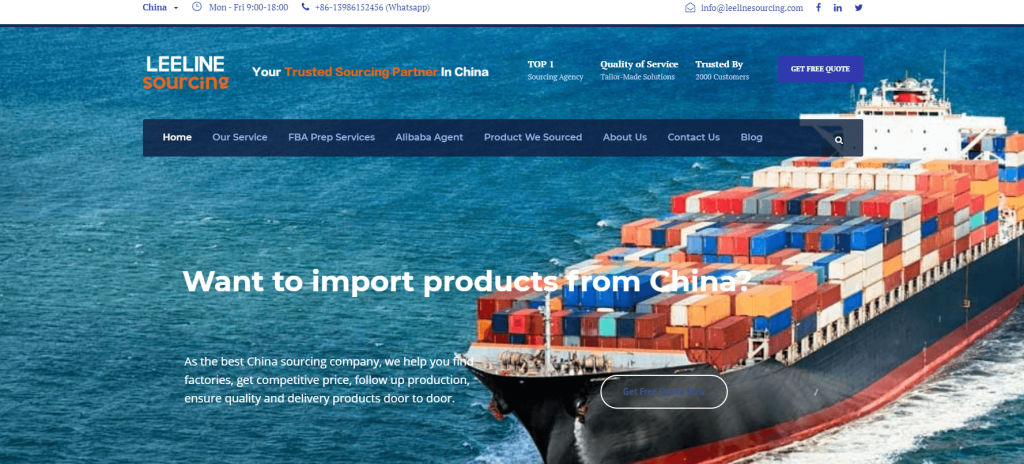 How to import from Alibaba?
Your first visit to Alibaba can be a little intimidating. You've probably heard stories of people being scammed on the website and are probably wondering if it could happen to you.
Shopping from Alibaba is relatively safe if you know where to shop from. There are good and honest suppliers on Alibaba, but there are also a few undesirables lurking on the platform. That's a usual sight in any marketplace.
Tip: One of the prime differences between Amazon and Alibaba, however, is the fact that Amazon is more of a storefront, while Alibaba offers a wholesale directory, offering you the ability to source your products. Alibaba itself does not sell anything. Alibaba connects you with manufacturers and agents who are actually doing the selling.
We'll introduce you to the pros and cons of going overseas and show you how to navigate this new terrain so you can lock onto the perfect supplier for your product idea and get started selling online.
But first, here's a cheat sheet to make things easier:
Cheat Sheet:
Remember that time when your lecturer allowed you to bring in a cheat sheet?
Well, buy from Alibaba is not an exam, but a cheat sheet made by us will definitely help you understand a few terminologies that will help you become better at sourcing.
MOQ
This is the Minimum Order Quantity (MOQ) requirement. It basically specifies the lowest quantity of a certain product that a manufacturer is willing to sell.
Although not set in stone, this is a good starting point. If you are looking for 100 units, a supplier with a MOQ of 1,000 items might not be so cooperative – a 200 units one just might!
ODM
An ODM factory will give you products ideas. ODMs take care of complete specifications and design related works. By setting some performance and guidelines, the manufacture will start manufacturing the product from scratch.
Although being a lengthy and expensive process (tooling costs, new assembly), ODM manufacturers help you bring your ideas to life.
Such a supplier is suited for concepts – best suited for Kickstarter projects.
OEM
OEM – is short for Original Equipment Manufacturing. An OEM product is made according to the buyer's product specification.
For example, any product with a customized design, brand, material, dimensions, functions or even colors can be classified as OEM.
OEM type of factories are better suited to Amazon sellers!
Offered by Alibaba, Trade Assurance is a payment and buyer protection service if you have a dispute about with your supplier. It provides an extra layer of order and payment security sourcing with overseas suppliers.
It is important that from the very start of your sales discussion you clarify all non-negotiables parameters, such as: lead times, inspections, certification requirements, etc.
Gold Supplier
A paid service by Alibaba for suppliers to favorably appear in the search results. If a supplier is paying favorably, it means it is looking for new business.
Because gold suppliers have to pay such a large amount each year, it basically weeds out scammers who are only after your money. What scammer would pay that much money?
Verified Supplier:
A Verified Supplier is a supplier for whom certain aspects of its company profile, management system, production capabilities, and product and process controls have been assessed, certified and/or inspected by independent third party institutions via online and offline means.
Assessed Supplier:
Alibaba has had a third-party company visit the factory to check out their facilities.
QC process:
Alibaba has lots of quality control processes and terms. Here we go:
IQC: Incoming Quality Control means the control of raw materials or anything that enters the factory (the workplace) for the manufacturing of goods and products.
OQC: Outgoing quality control is concerned with the finished goods ready for shipment.
QC & QA: Quality Control and Quality Assurance are the ways that quality is controlled and assured during all the process.
IPQC: In Process Quality Control is made during all steps of the manufacturing of a given product.
EXW
If you trade on EXW or ExWorks terms, you are responsible for the entire transport process, meaning it is your responsibility (transport charges and risk of damage) to arrange transportation from your supplier's door all the way to the end destination.
FOB
Free on Board (or Freight on Board). The seller must themselves load the goods on board the ship nominated by the buyer, cost and risk being divided at ship's rail. The seller must clear the goods for export. Once they're loaded and in transit, the buyer assumes all responsibility
Pro-Tip: ExWorks vs FOB: With Ex works, the seller makes the product available at a designated location, and the buyer incurs transport costs. With Free on Board, the seller is responsible for the goods until they are loaded on a shipping vessel; at which point, all liability transfers to the buyer.
CIF
Cost insurance and Freight (named port of destination). Seller must pay the costs and freight includes insurance to bring the goods to the port of destination. However, risk is transferred to the buyer once the goods are loaded on the ship.
Let's jump right into it.
Incoterms:
National Incoterms chambers Incoterms 2010 is the eighth set of pre-defined international contract terms published by the International Chamber of Commerce, with the first set having been published in 1936.
Incoterms 2010 defines 11 rules, down from the 13 rules defined by Incoterms 2000.Four rules of the 2000 version ("Delivered at Frontier"; DAF, "Delivered Ex Ship"; DES, "Delivered Ex Quay"; DEQ, "Delivered Duty Unpaid"; DDU) were removed, and are replaced by two new rules ("Delivered at Terminal"; DAT, "Delivered at Place"; DAP) in the 2010 rules.
In the prior version, the rules were divided into four categories, but the 11 pre-defined terms of Incoterms 2010 are subdivided into two categories based only on method of delivery.
The larger group of seven rules may be used regardless of the method of transport, with the smaller group of four being applicable only to sales that solely involve transportation by water where the condition of the goods can be verified at the point of loading on board ship.
They are therefore not to be used for containerized freight, other combined transport methods, or for transport by road, air or rail. Incoterms 2010 also formally defined delivery.
Before, the term has been defined informally but it is now defined as the point in the transaction where "the risk of loss or damage [to the goods] passes from the seller to the buyer."
Step 1: Join Alibaba
Join and create an Alibaba account by order on Alibaba.com – its totally free. Now, its not necessary to join in order to search for a product but it pays the down the road if you ever decide to use Alibaba's additional services, for example: directly contact the supplier through Chat now or Trade Assurance.
This is fairly easy to do and straightforward. While Alibaba is based in China, the user interface is in English (and other languages) and caters to a number of different markets.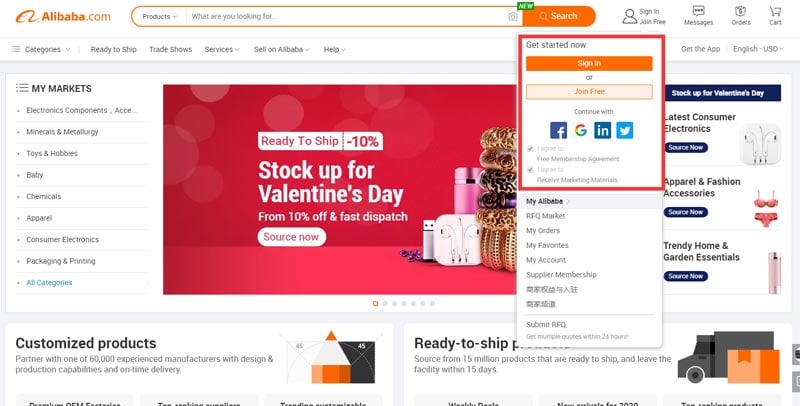 Step 2: Searching and Shortlisting Potential Suppliers
Buying from Alibaba and using the directory is fairly straight forward to use and similar to other marketplaces like eBay. Browse the product categories or do a search for the particular product you're looking for.
In the next few sections, we will take a detailed look by acting as a hypothetical Amazon buyer searching for pet leashes or animal collars, because it ticks all the boxes of Good Product: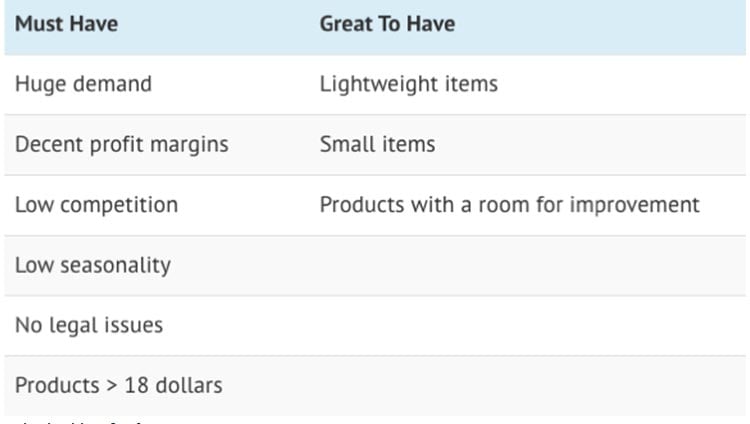 Search Bar:
Go to Alibaba and type in "pet collars or pet leash" into the Search bar under "Products" and hit Search. Searching by product and category can return thousands of items, so it could take lots of time to sort through products.
You can use the options on the left side of the search results page to narrow your search and return fewer, more specific results.
In this case, over 172,551 products have a matching description of pet collars, but you can check boxes on your left to make your search more specific.
Checking boxes like "stocked" or "Eco-friendly" and adding keywords like particular type will return far less hits, making it easier to sort out your search results.
Buying from Alibaba does not necessarily mean sourcing from China. In fact, countries like Vietnam and Bangladesh have much spotlight as of recent.
In these cases, you can be country of origin specific, This will help you track down suppliers near to your country or with no tax restrictions, which will help cut sourcing costs and shipping time.
Tip: On Albaba you can search for items based on the product description itself, for example: tooth brushes or LED Light Bulb, which will give you a good handful of results from various different suppliers.
Alternatively, from the drop-down menu next to the search bar, you can select "Suppliers" instead of "Products" and instead search for factories that specialize in that specific product line.
Just to be more clear – in searching for suppliers you will be able to search for suppliers that sell toothbrushes rather than the product itself.
Pre-Vetting Suppliers:
A GOLD SUPPLER
B INFORMATION

These diamonds are an indication of transaction-level points obtained by the company for their transactions awarded by Alibaba. The higher the score, the better the volume and amount so to speak.

B CROWN SYMBOL
D Transaction History

Here you'll find a summary of how many transactions they've processed in the year.

Check supplier profiles for verification badges. Once you've found suppliers through the search engine tools or by RFQ, go to their profile pages to verify their legitimacy. Look for profile badges to make sure you're dealing with a verified supplier:
The A&V Check indicates that the supplier has passed authentication and verification inspection by Alibaba and a third-party verification service.
The Onsite Check verifies that the premises of suppliers based in China have been checked by Alibaba staff to ensure onsite operations actually exist.
The Assessed Supplier Check notes that the supplier has been verified by a third-party service.

Look online for complaints about a supplier. In addition to checking for profile badges, you can find information about prospective suppliers online to avoid scams. Search online for comments or complaints about the supplier. You can also cross reference the contact information provided on their Alibaba profile with a Google search.
Avoid suppliers who list non-business email addresses, such as Gmail or Yahoo accounts.
Some manufacturers may require a larger upfront purchase so you'll want to reach out to factories that are inline with your spending power.
Step 3: Contacting Suppliers
A big part of buy products from China is negotiating for them, and we don't just mean about the price. Negotiate on the quality, negotiate the terms, and negotiate on the type of relationship you have.
As such, it is imperative to initiate contact with various suppliers and getting a good idea of the product, shipping, lead times and other factors.
You can contact the supplier and fill out the message form. Click the "Contact Supplier" button, then enter a subject line and the message body. This message should include any questions you might have about the products as well as your purchase request.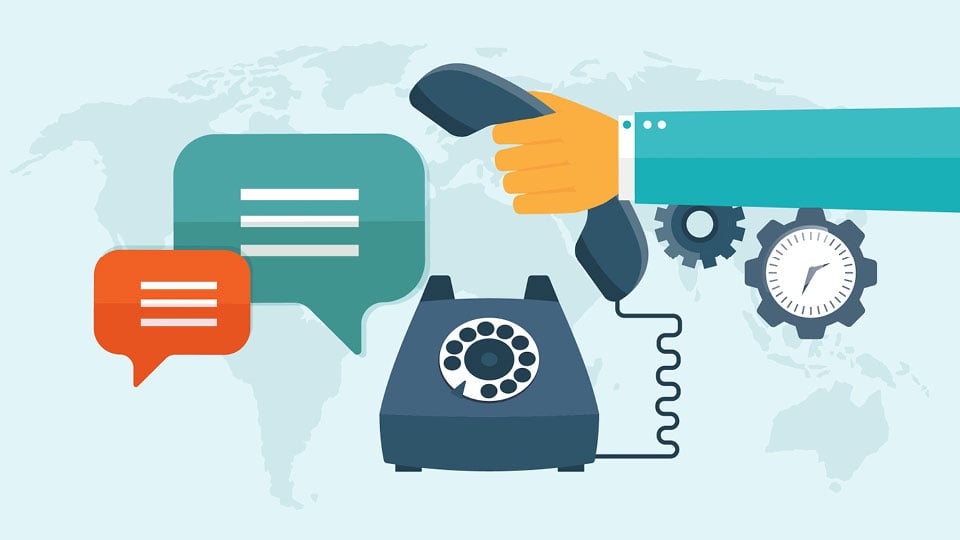 Pro-Tip: Here is a sample
Dear/Hello (Name of Rep shown and Company name: E.g. Jojo from Shenzhen HT) ,
My name is (Insert your name) and I am with (Insert your Company Name) company.
am looking for a product similar to your product (Insert Supplier's Model Number or hyperlink). My initial quantity would be approximately (Insert Number of Units). My target market is (Country and marketplace: E.g. USA selling Amazon UK).
I also have the following questions regarding this product:
Can you work with my initial order quantity of (Insert Number of Units) units? Please quote me a price. Please include product description (material, packing, warranty, operating conditions).
If you have product that are similar to this one, can you please offer them too?
Have you done this product to (Country and marketplace) before? If so, can you give me some information as far as certification requirements or quality standards?
If I am further interested, can I request a sample to be arranged to my country? Would there be any charges associated?
Any additional information would greatly be appreciated. I look forward to your prompt response.
Regards,
Name and Company Name or Website
A good contact format – why?
Short and to the point – It's in English, most supplier speak English very well.
Shows research from your part – by referencing to a product within their range, you show time spent on research.
Projects confidence – Focuses on a checklist for the supplier to get back to you
Acts like a bait – pushes for further information to initiate back and forth; not the whole story.
You need to realize that most good suppliers on Alibaba receive hundreds of inquiries per day. Some might not get back to you, but that is okay! Keep going.
As such, you should reach out to as many suppliers as you can and get as many quotes as you can so you can get an idea of the range of prices for your product. Doing your due diligence on a supplier is a must before moving forward with any order.
Narrowing search:
Minimum order requirements: How much you have to order, at minimum, in a full order
Sample pricing: In many cases, you will have to pay for samples. Find out what the cost will be.
Nail down production pricing: It's common to see a range for pricing, such $1 – $2 per unit. But you want to know the actual cost. Get them to verify whether it's $1 or $2, realizing that it might be higher if you customize.
Production time: You have to know how long it will take to put together the order. And you also have to add in shipping time. Understand that overseas sourcing can take many weeks — or even months.
Payment requirements: Find out how you will be required to pay. Try to keep the transaction through Alibaba, especially if it is up front. Find out, too, if you can work out other payment plans later if you establish an on-going relationship.
Technical Compliance
The product must be manufactured according to technical standards or restrictions so that it can pass the necessary tests.
Document Requirements
You (the importer) need to create and store a set of documents. The documents can include the circuit diagrams, design drawings, component lists and risk assessments.
Step 4: Paying and Shipping Sample

Negotiate the payment price and method. You and the supplier can negotiate your payment currency and preferred payment method. If necessary, you can exchange currencies with your banking institution. Keep in mind the posted price is also negotiable.
Pros
Cons
Upfront TT (Bank Transfer)
Quick and world wide used
Risky
Letter of Credit
Safer than Upfront TT
Funds are locked
Western Union
Quick
Risky

High-commissions

PayPal
Safe
Moderate-commissions

Lengthy

Secure Payment by Alibaba
Step 5: Sample Testing
Normally a sample takes 10-15 days for production and after that within 3 to 10 business for you to receive it by air courier.
If your sample is bulky and you opted for a shipping via sea then it should take longer (up to 60 days).
The most important thing to do upon receiving your sample is to conduct testing on the sample to see if it meets the agreed requirements and standards.
Here are some guidelines on sample testing using our pet leash:
General Checklist – Within this test, you checklist all the requirements you agreed with the supplier – such total diameter, color codes, material, locking mechanism etc. The purpose of this test is to make sure the basics are right.
Performance Test – This is the most important test! Does the product withstand to its performance parameters?
In the pet collar's case, is the product sustaining the pulls and pushes?
Is it tearing apart?
Is it causing any reactions or rashes on the pet?
Are any parts corroding or leaking color given exposure to sweat or rainwater?
Pro-Tip: Think of what conditions the product would go throughout its lifecycle and try replicate those conditions; you might even find how to improve the product even further!
Labelling and Instructions – Certain countries require stringent labeling requirements for certain components.
Some products require a "Made in XX" origin tagging whilst others might require contact information. If its not on the sample, be sure to query your supplier about it.
It even pays to query local authorities if the information is correct or needs further changes. Better be safe than sorry!
Horror In Spain: There is a famous story in our office of a friend who was looking import fidget spinners to Spain during the hype in 2017!
After his sea shipment, Spain had passed a law which required a chocking hazard sticker on each fidget spinner casing.
Unfortunately ,his cargo had already been shipped and his boxes lacked the warning sticker He had to resend it back to China because the goods were ceased by Spanish customs for failing to follow proper certification and guidelines.
Safe to say, his spinner costed him 5x due to multiple shipments and customs clearances.
Our advice: Be careful. As they say: Check twice, cut once.
Packaging – Make sure your product is correctly packaged. If its too flimsy, then ask your vendor for a sturdier packaging. Proper packaging really helps keep the product intact during its shipment.
Suggested reading:How to Buying From Alibaba : Ultimate Guide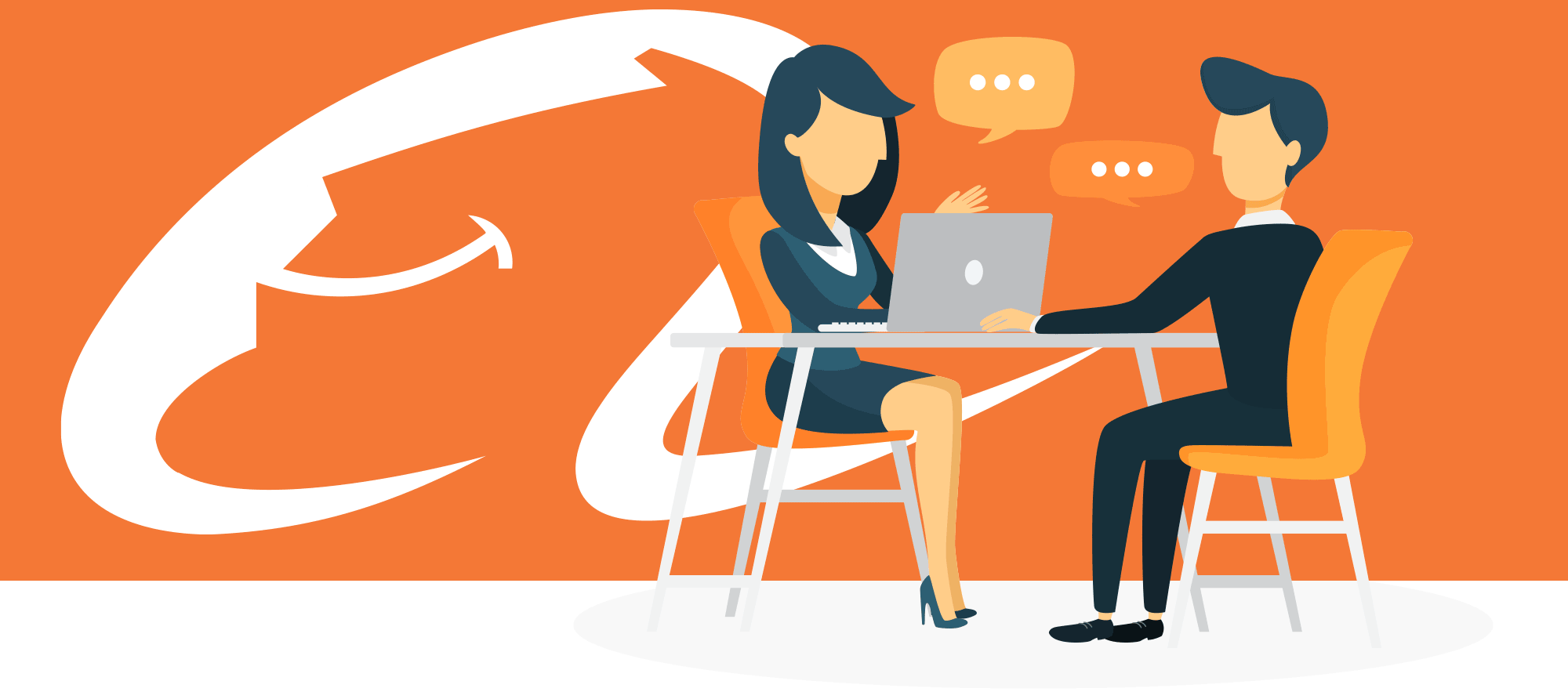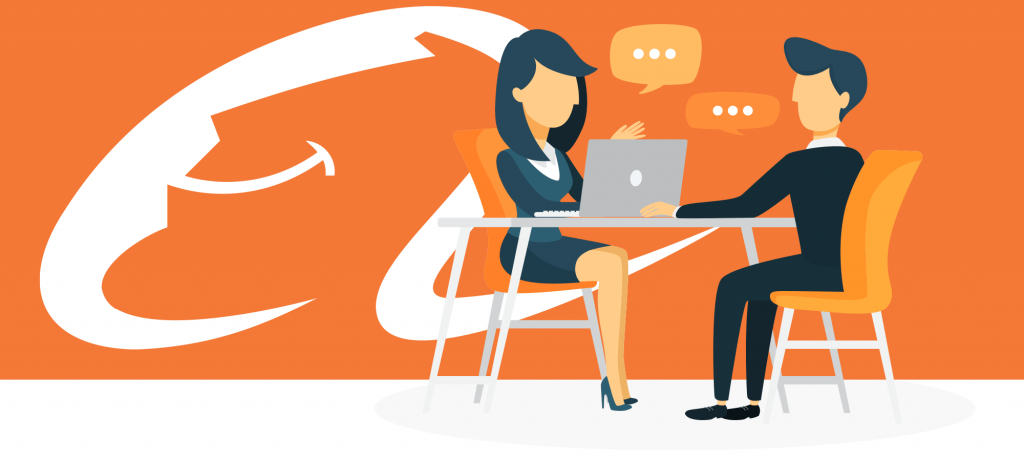 We are sorry that this post was not useful for you!
Let us improve this post!
Tell us how we can improve this post?