Like Shopify, BigCommerce store is a good way to invest in dropshipping business. You can integrate several tools and source from the right suppliers for compelling progress.
Dropshipping has become one of the buzzwords in the e-commerce industry. it has revolutionized the entire industry with its amazing options.
People are investing in dropshipping to improve their chances of profits. Within a similar domain, they are now seeking chances to formulate their brand.
This is done via BigCommerce dropshipping.
BigCommerce allows you to transform your website, using responsive templates. It gives the liberty of working with online templates.
These templates can be used to build your website.
BigCommerce features powerful tools to help crete amazing online store.
However, the blog features on the platform are pretty basic.
So, if you want to make the most of content marketing and bring more traffic to your online store it's smart to use a 3rd party blog platform.
DropInBlog is an awesome tool that can help you add a fully functioning blog to your BigCommerce store using just a few lines of code.
Having a blog page on your eCommerce site drastically increases the amount of content your website has.
This will bring you more clients, and eventually, an increase in your revenue.
This guide will illustrate how to work with BigCommerce dropshipping.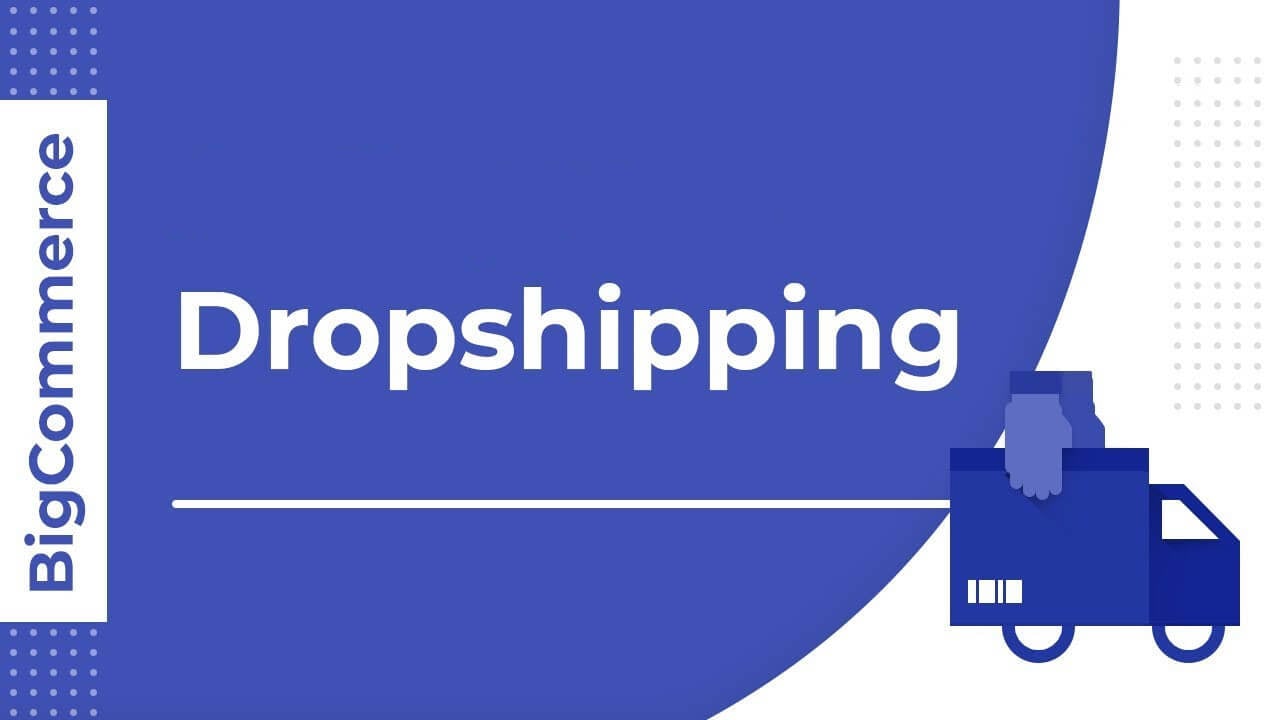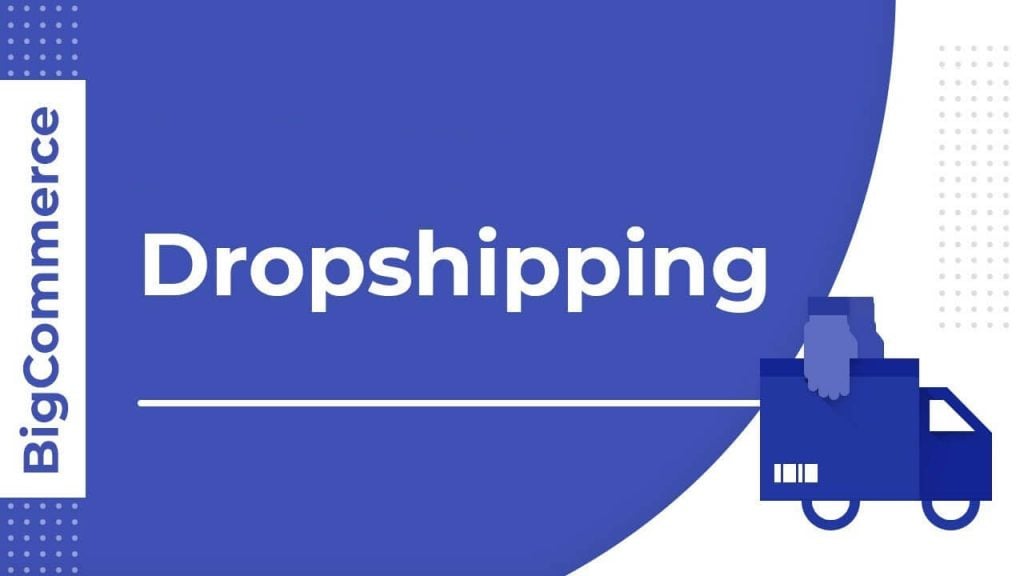 How Does BigCommerce Dropshipping Work?
In short, BigCommerce works similarly to Shopify. It's a website builder that helps you create your website where you can sell products.
You can either sell them online or physically. There's no need to install heavy software to get your dropshipping up and running.
All you need is to set up your website using the free templates provided. Add your products, set the price, and start selling.
BigCommerce works as "software as a service" (SAAS). This means online costs are continuous during its usage. You'll have to pay monthly or annually to keep using the services.
Does BigCommerce Make Sense as a Dropshipping Platform?
BigCommerce does provide a good chance for profits. It also offers a great source of creating your brand in the market. It uses fewer tools and comes with built-in features.
This makes it a great e-commerce platform. Moreover, the value proposition is promising because of its templates and apps.
It's an excellent platform for those that have knowledge of dropshipping. Different apps make it easier to use, giving high tiered perks for profit margins.
It also has several integrated marketing tools that make it a good option to work with. However, it is for experienced sellers. Someone who is aware of how such platforms and tools operate.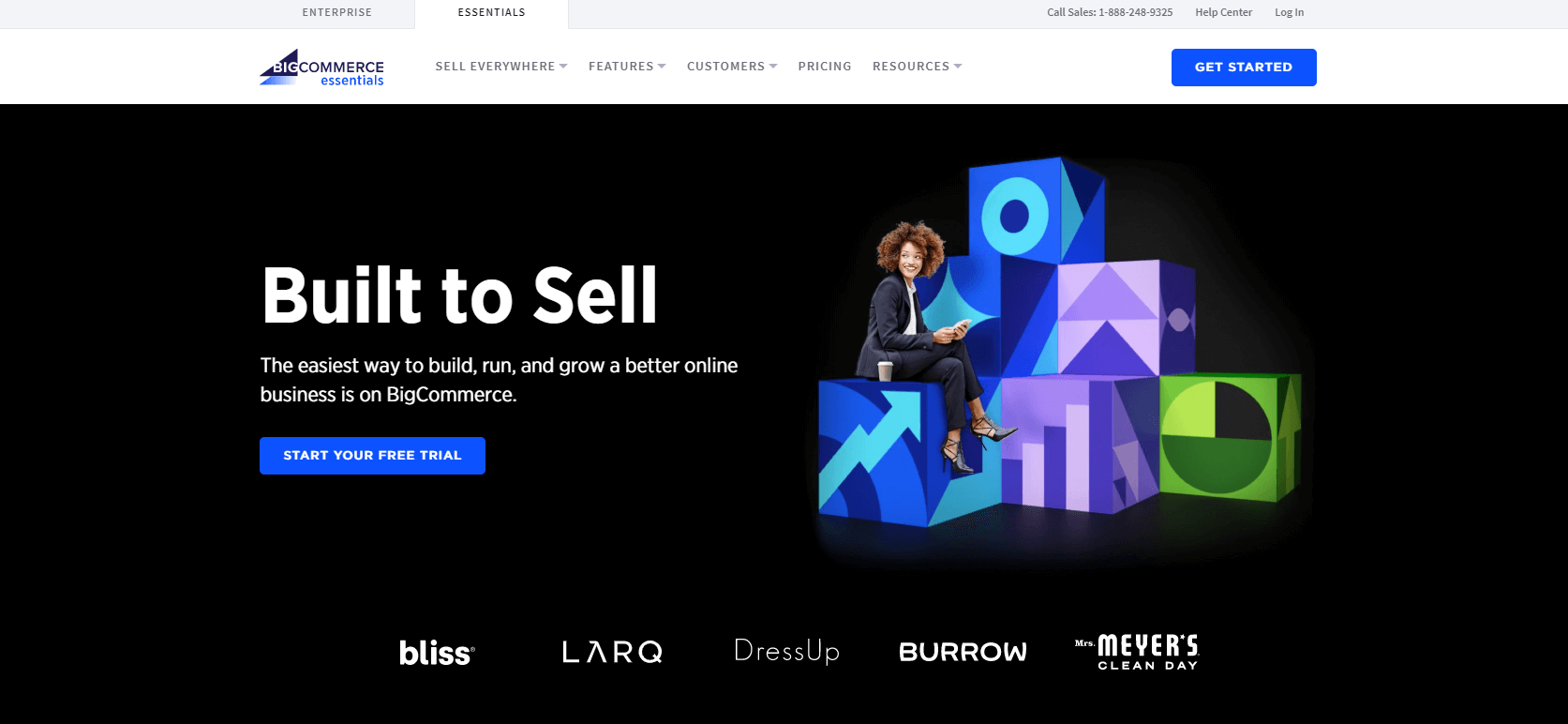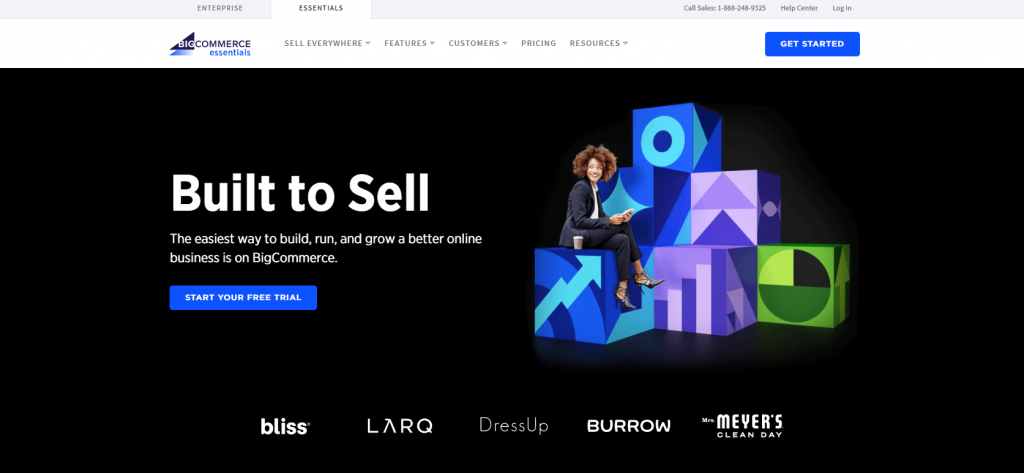 Pros and Cons of BigCommerce Dropshipping
Here are some pros and cons of BigCommerce dropshipping that you should know about:
Pros
One of the many perks of BigCommerce dropshipping is that it doesn't charge transaction. Compared to its competitor Shopify, it provides better dropshipping margins.
No charge on transactions means that you can carry out payments without additional charges. This makes BigCommerce pricing slightly favorable.
In addition to that, it offers a great collection of e-commerce templates. As stated earlier, BigCommerce dropshipping helps make your brand profile. You can establish your website using the website templates given.
Moreover, it also offers a wide range of customization services that you can use to build an attractive website.
The built-in options are another perk that you can enjoy with BigCommerce. Tools such as ShiperHQ allows you to monitor shipping rates.
This helps in improving your shipment routines, giving a better idea of the transactions occurring. This feature makes it a good platform for entrepreneurs that are looking to improve their dropshipping processes with minimal costs.
Cons
Apart from some perks, there are some drawbacks to BigCommerce dropshipping that you should be aware of.
For starters, BigCommerce comes with upgrade limits. That is, you have to sell a certain amount before you can upgrade your plan. It is easier for those who are having seamless progress.
However, those having a hard time selling will be stuck on a single plan. Other platforms such as Shopify don't establish such parameters, and you can change your plan whenever you want.
Apart from this, some features BigCommerce are not appealing nor they come handy. Features such as Google Reviews, custom search, etc. are reserved for expensive plans. You'll have to spend some amount to get these services.
When it comes to Shopify vs BigCommerce, Shopify gets the edge on ease of use. BigCommerce doesn't offer a variety of dropshipping integration.
Moreover, there are lesser options for using dropshipping apps, which makes it slightly difficult to use.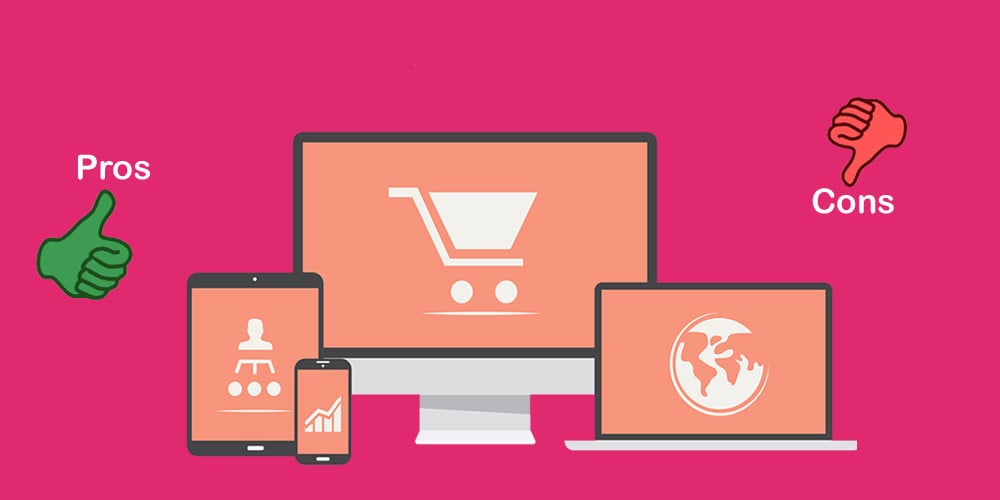 How to Dropship on BigCommerce?
There's no hard and fast rule for progressing with dropshipping from BigCommerce. However, here are some ways that can be useful in progressing with it:
Devise a Selling Strategy
The first thing to do is to set a strategy for selling. You should consider your merchandise, brand, and your niche. You'll have to select your niche and establish your brand accordingly. Later, you'll need to stock your inventory according to the niche you're focusing on. This will help you drive customers towards your business.
Make sure you put on a great effort in building a visually appealing brand. This will help in improving your customer confidence as well as help generate leads in sales. Target the customers specific to your niche. Later expand to other fields.
Choose Your Pricing Plan and Sign Up
BigCommerce offers no transaction fee for your business. That gives an effective option for creating an appealing pricing plan. Make sure that you set your plan according to your upgrade needs.
Reaching a certain sales count will require you to upgrade your plan. That is why focus on customer features to help get an effective customer count.
This would ultimately lead to increased sales, upgrading your plan. BigCommerce also offers a 15 day trial period. Use this to establish your brand and launch it instantly.
Create Your BigCommerce Drop-Shipping Store
BigCommerce provides over 120 e-commerce website templates. You can easily choose from them and benefit from their customization options.
You can extensively customize your template using custom coding. It also features professionals offering development services. Ensure to coordinate it with your brand's requirements.
Choose a Product Sourcing App
The next step is to choose a product sourcing app. BigCommerce provides some built-in sourcing apps that you can use for searching for the products.
The apps do this automatically without having you to add the products manually. However, it's important that you search for the product apps that fit best for your requirements.
The app you want should be able to search for listings on various marketplaces. In addition, it should import the products in your store on a single click.
Furthermore, it should automatically send orders to suppliers. Consider this and you'll find the right app for your need.
Start Selling
Once everything aforementioned is done, you can move to the selling phase. Log in to your BigCommerce dashboard and click on the Launch Store button at the bottom.
You'll need effective marketing and promotion for generating traffic. Your app should provide all the assistance in regulating the orders without intervention.
Suggested reading:How to Start a Dropshipping Business?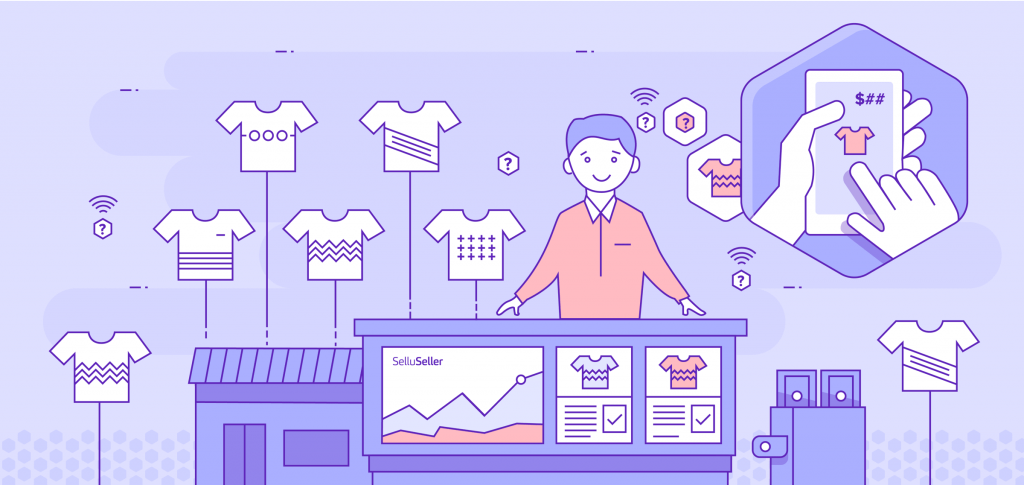 How to Choose the Best BigCommerce Suppliers?
Choosing suppliers for your BigCommerce dropshipping can be a hassle. However, you need to make a sound judgment to ensure that you get the best suppliers for yourself.
Here are some questions that you need answered for choosing suppliers:
How Do They Handle Returns Or Damaged Products?
Quality can be compromised. This mostly happens when proper quality inspection parameters aren't implemented. Poor products reaching the market can return negative reviews for your site.
That is why you should be clear with the suppliers on the policy of handling the returns of damaged goods.
Although some suppliers offer free returns, there are some that charge for return delivery. Ensure that the supplier will offer the return of the goods if damaged.
In case the delivery isn't up to the mark, the supplier will offer a complete refund for the goods.
How Long Does It Take Them To Fulfill An Order, From Sale To Delivery?
Time is key in the dropshipping business. You don't want your customers to receive their goods way past the delivery time.
That is why it is important to ask the suppliers regarding their delivery timing. This can be done during the negotiation phase.
You should first ensure that your BigCommerce app is integrated well. This will make sure that your suppliers receive the orders on time. Apart from that, you should ask the supplier regarding their order fulfillment process.
This will illuminate the total time needed for fulfillment. You can compare multiple suppliers and know which one is working the best.
How Is Their Customer Support?
Customer support is the key during order refunds. An ineffective customer support will fail to entertain your queries. Thus, you need someone that entertains your issues effectively.
Make sure that the suppliers you're shortlisting have effective customer support to avoid issues later. Moreover, effective customer support will also be able to provide information regarding the progress of your order.
Do They Insure Orders?
Ambiguities can happen at any time. However, it doesn't mean that your goods go to waste. That is why your suppliers should offer insurance for the goods and shipment.
This would make up the losses and you will not have to bear the damage.
Do They Offer Fraud Protection?
Frauds and scams are one of the biggest issues in the dropshipping business. That is why you should know about the fraud protection policies of the suppliers.
This will help protect your shipment as well as your goods. Moreover, this policy will also assist you in case of damaged goods shipped.
Can You Find Reviews Or References Online?
One of the best ways to know which suppliers are working well in the domain is via reviews. While searching for suppliers, you should check out the reviews and references.
The suppliers should have 100+ orders and should have an equal or greater number of reviews. This will ensure their credibility and will give an effective list of options for you to choose from.
List of Trusted BigCommerce Dropshipping Suppliers 2020
Here's a list of trusted BigCommerce dropshipping suppliers 2020 that you can choose from:
AliExpress
The subsidiary of Alibaba, this company is one of the best places to top for dropshipping. AliExpress offers a wide variety of goods from almost every niche.
Moreover, the goods are available at low costs too, which would save you from additional expenses.
However, AliExpress has one weakness. It needs effective monitoring for quality. You must implement effective quality inspection parameters to get quality products delivered.
Suggested reading:AliExpress Dropshipping Guide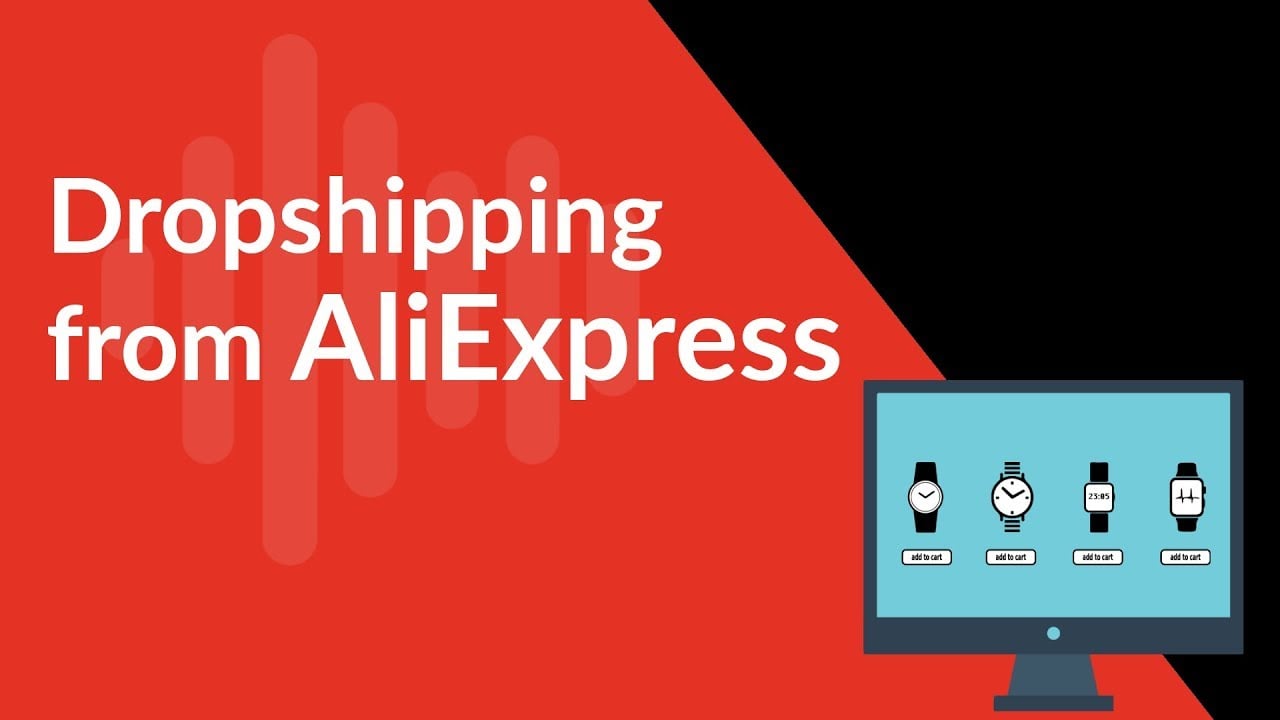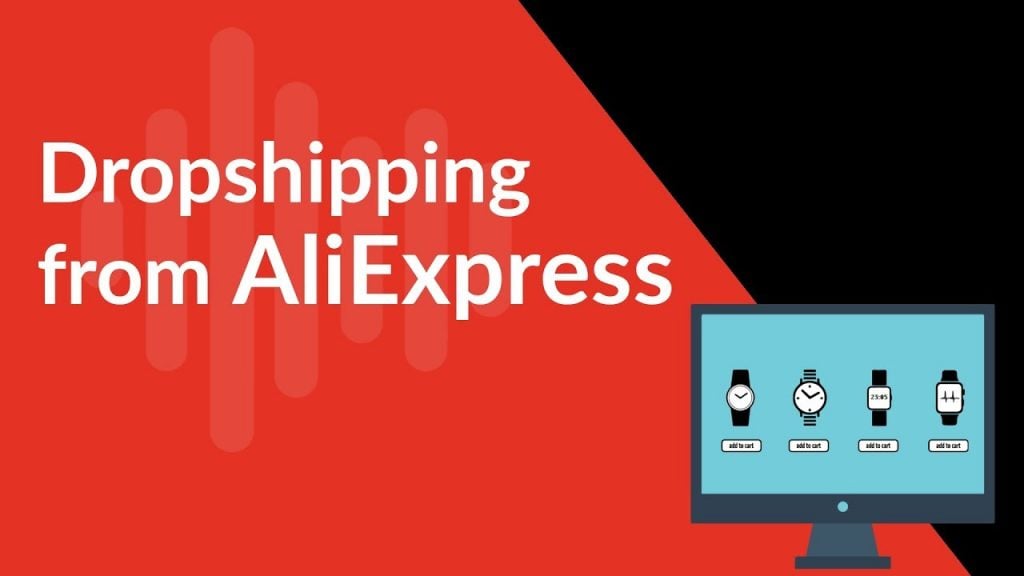 Chinabrands
Chinabrands is another wholesale sourcing platform to opt for. It offers an extensive range of goods from different domains.
These goods are also available at discounted rates that you can enjoy. Moreover, it has an appealing website design that will help you navigate through the website easily.
Born Pretty is a great choice if you want goods for the cosmetics domain. It features tons of goods from the cosmetics domain.
From nail kits to paints, you can find almost everything related to the domain here. The rates are illustrated in $ so it will be easy to assimilate the total costs.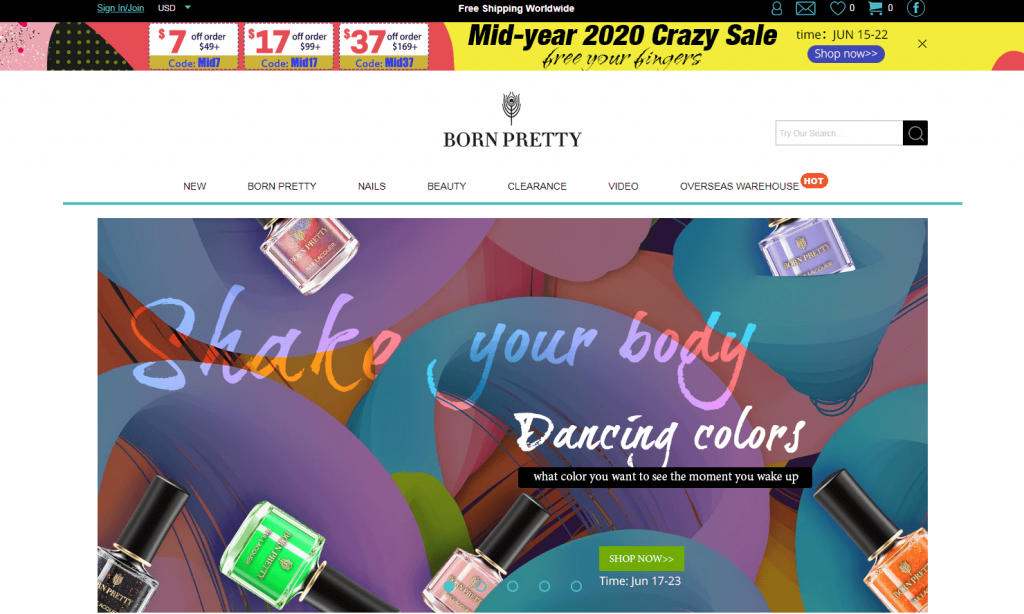 Volcanic Earth
If you're looking to source beauty care and personal care products, then this is the site to start from. It offers an extensive range of skincare products that you can easily source.
From Bio-oils to creams for various skin diseases, you can get numerous products from this platform. It also offers discounts on the first time sign up and discount coupons.
Who doesn't like fragrances? However, finding fragrances at affordable rates would've been tough if it wasn't for this platform.
Fragrance.net provides a wide collection of exclusive fragrances that you can easily source. The site has hot sellers as well as the latest collection that you can choose and buy from easily. It offers products for personal care and provides gift hampers too.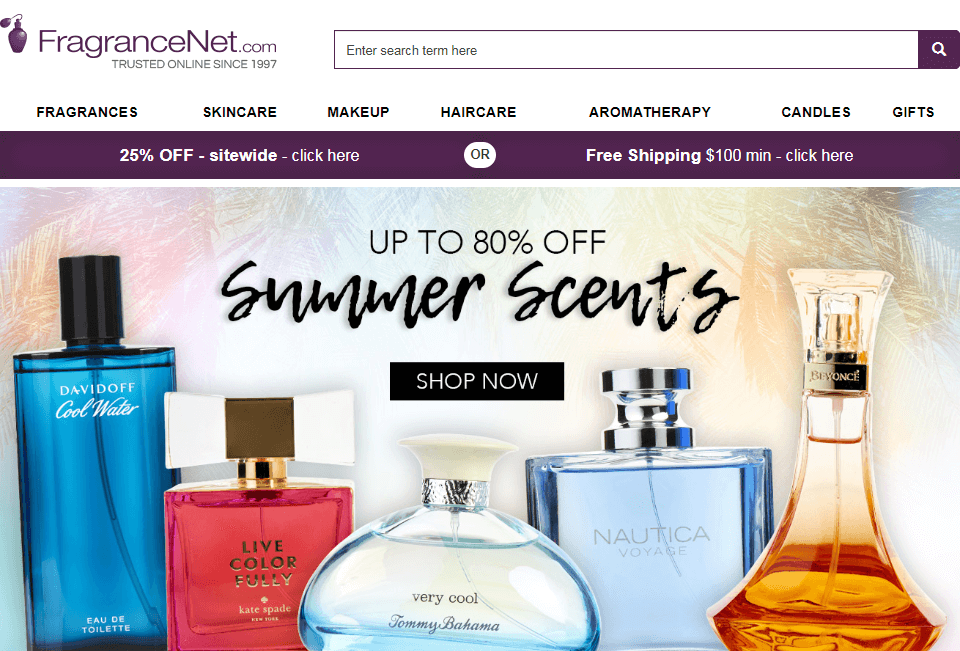 Tinydeal
Tinydeal is another Chinese sourcing platform that you can opt for. It features numerous products from different domains.
From hot sellers to under $5, it's one of the most optimal sites for sourcing the goods. However, you should compare the prices with AliExpress to ensure you're getting a good deal.
Milanoo is a great choice for sourcing apparel for your brand. From women's clothing to shoes and costumes, you can find numerous products relating to the domain.
It organizes various sales on its goods and provides promotional offers too that you can benefit from. Moreover, it also features cosplays from some of the famous anime and movies. The collection is unique, and you can surely add it to your website.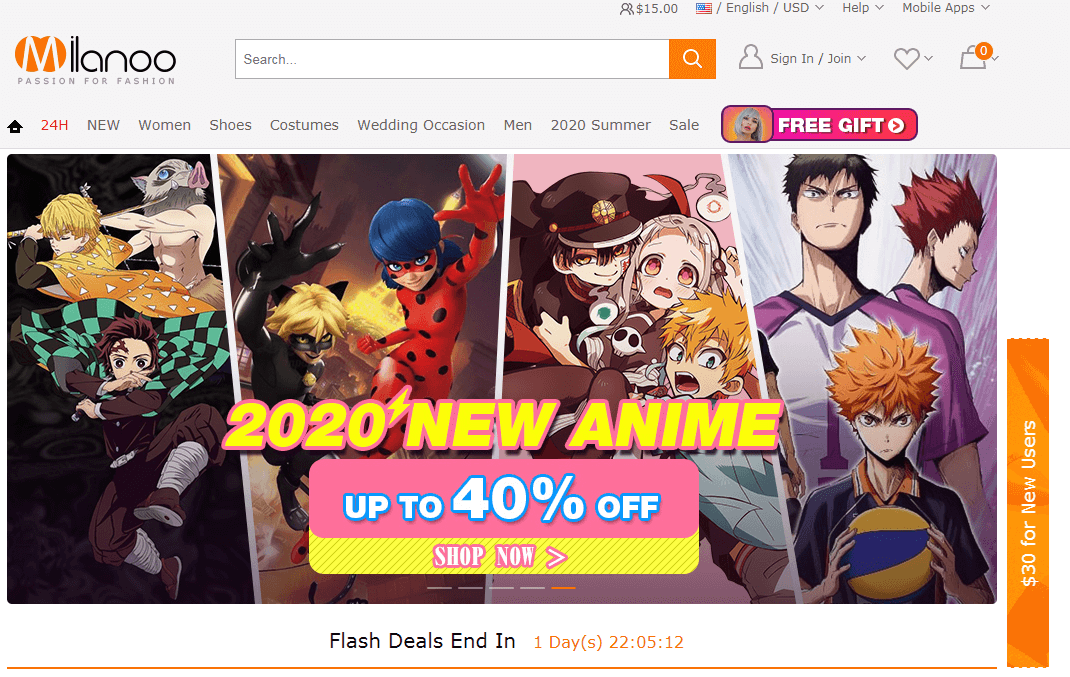 Dino Direct
If you're sourcing goods for an electronics niche, then this is the right choice for you. It brings numerous products that you can choose from easily. From cellphones to USBs, and tablets, you can find almost every product related to electronics here.
Another Chinese sourcing platform is DHgate. Working similar to AliExpress, it offers an extensive range of goods from different niche.
Whether you need shoes and accessories or looking for something for your garden or automobile, this is the right choice for you.
TMart
Similar to Dino Direct, TMart also offers a wide range of products from the electronics domain. You can find several products, which are narrowed down according to their categories.
It makes it easier for buyers to go to the products they want. Moreover, shipping methods are also listed that you can choose from.
How To Make More Sales From Your BigCommerce Store?
There are several tools and outsourcing methods that you can choose from:
LeelineSourcing is the best option for outsourcing your BigCommerce store's workability. The company not only offers sourcing services but helps coordinate sale ventures.
From marketing to generating leads in sales, it offers competitive services with promising results.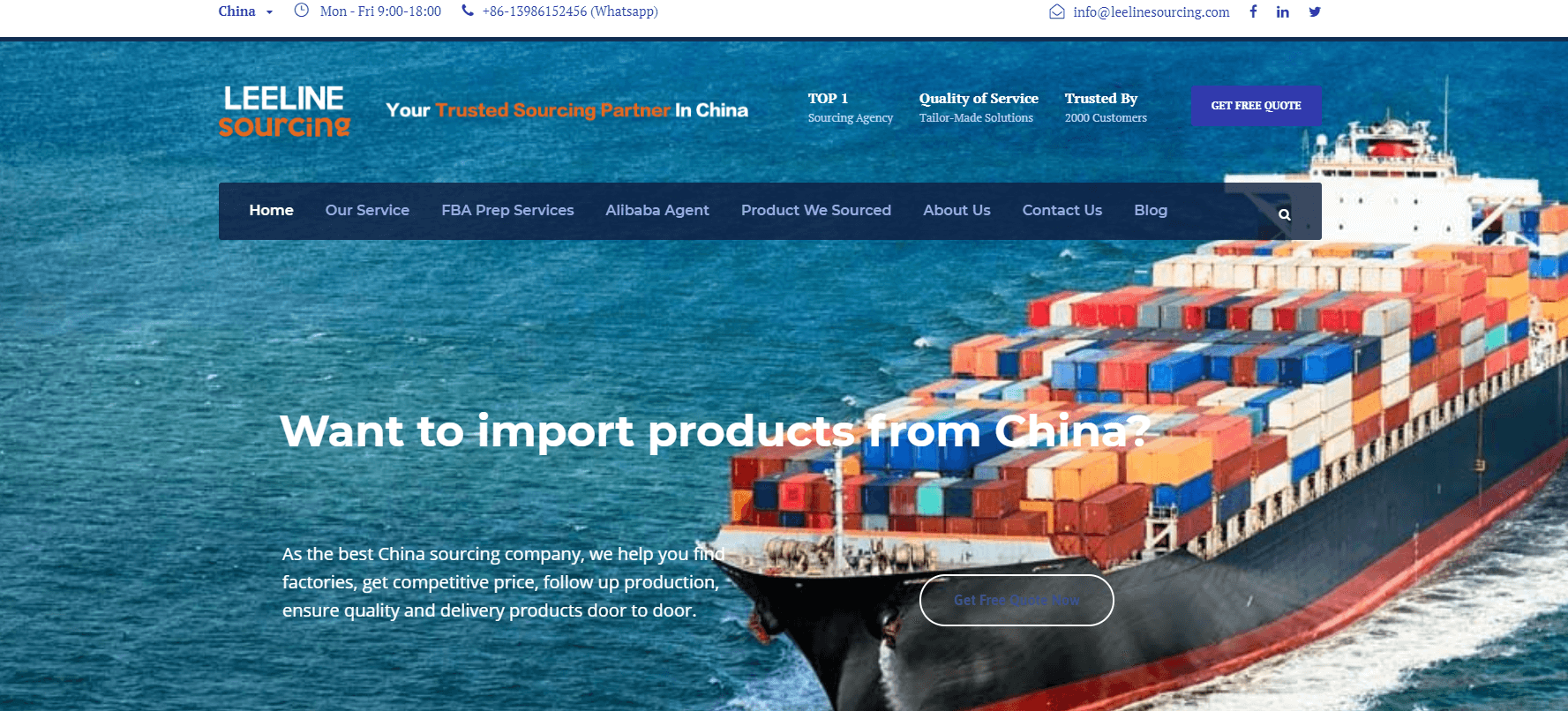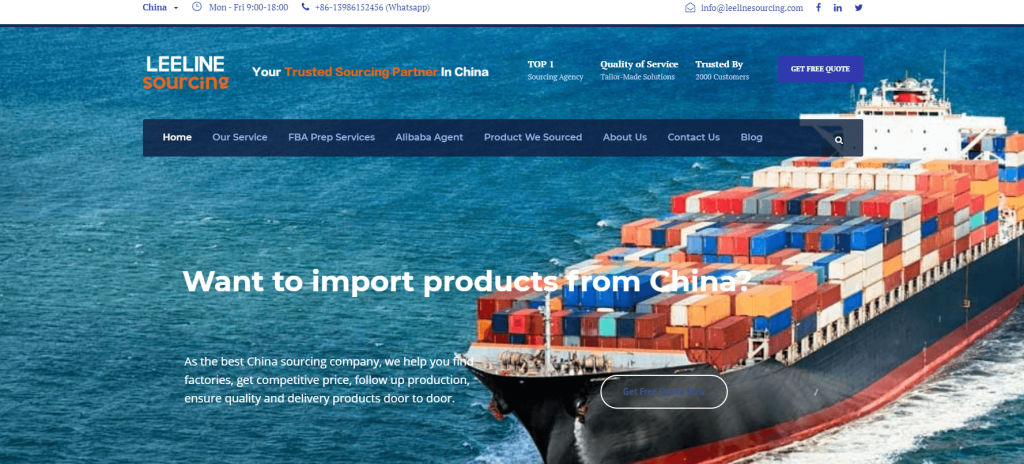 Inventory Source
As evident from the name, this helps in sourcing the right suppliers. You don't need to search for the suppliers yourself as inventory source is built specifically for that.
It helps your store get in touch with different suppliers as well as keeps track of your competitors too.
It's a superb place for designers and can truly improve your apparel merchandise. It helps customize your designs effectively.
From mugs to canvases and shirts, it fulfills the needs of your BigCommerce store. It also keeps track of pricing and fulfills orders automatically.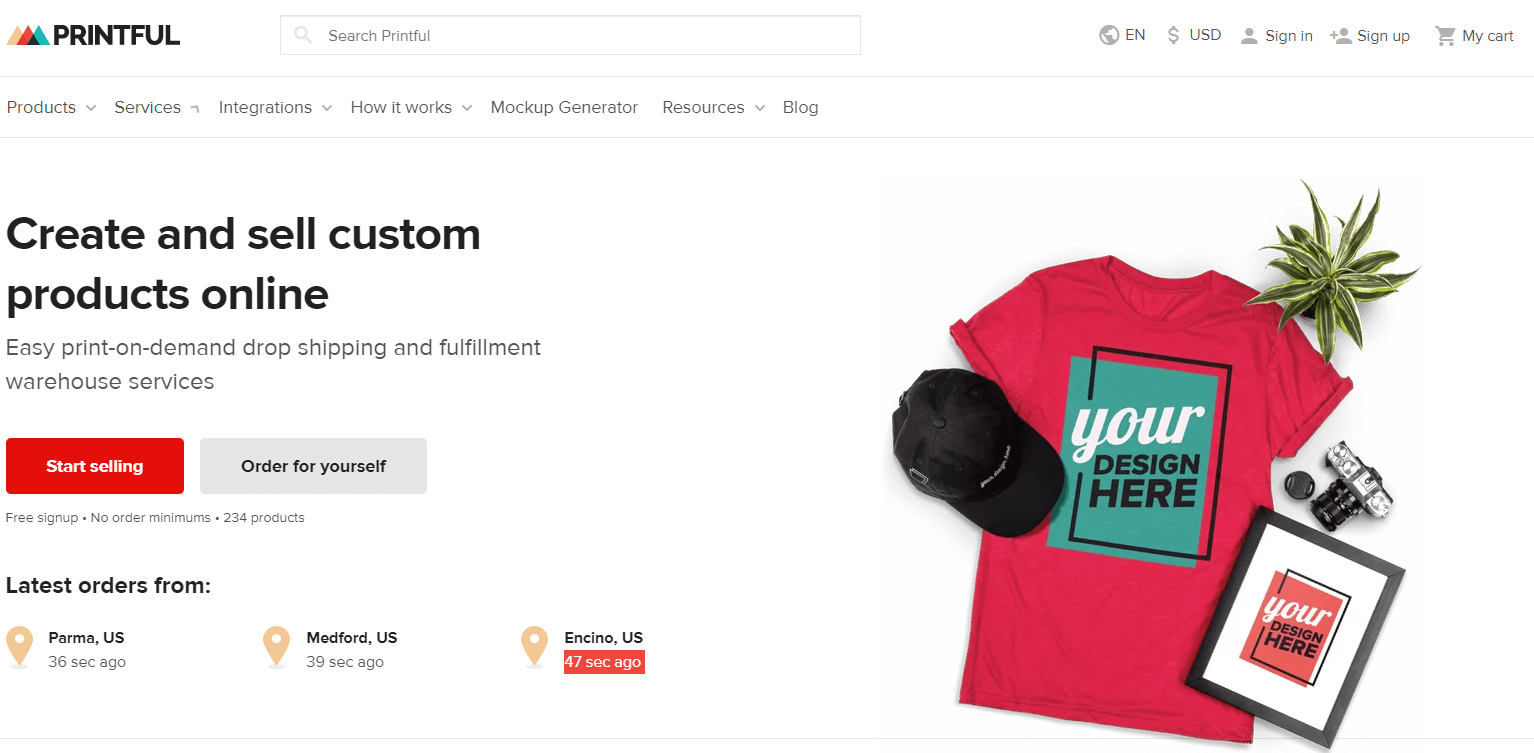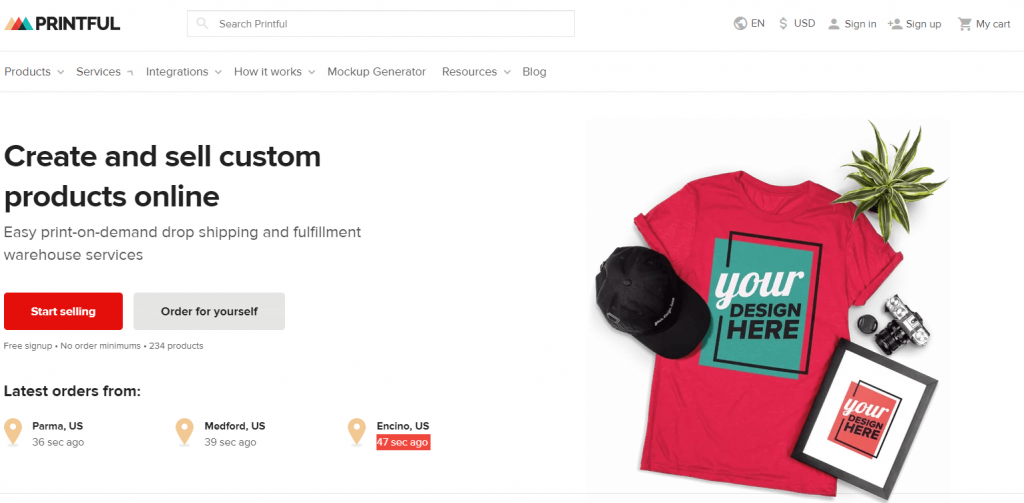 TrustPulse
Having reviews for your business is a good way of establishing a social presence. TrustPulse helps improve your social presence with several methods.
From showing real-time events to advanced targeting rules, it helps attract the right people. It also offers analytics to show page progress.
ShipStation
When you need a sound shipping service, ShipStation is the app to choose from. Not only does it offer discounted rates on several shipping platforms but also offers custom branding and shipping labels.
It also assists your shipping needs with automatic retrieval and batch printing services. you can also enjoy mobile shipping alongside with easy-to-navigate interface.
It works similarly to TrustPulse and keeps your social profile up to the mark. From social marketing to query answering and creating engaging posts.
Moreover, it works on algorithms that help in promoting your products to the right market.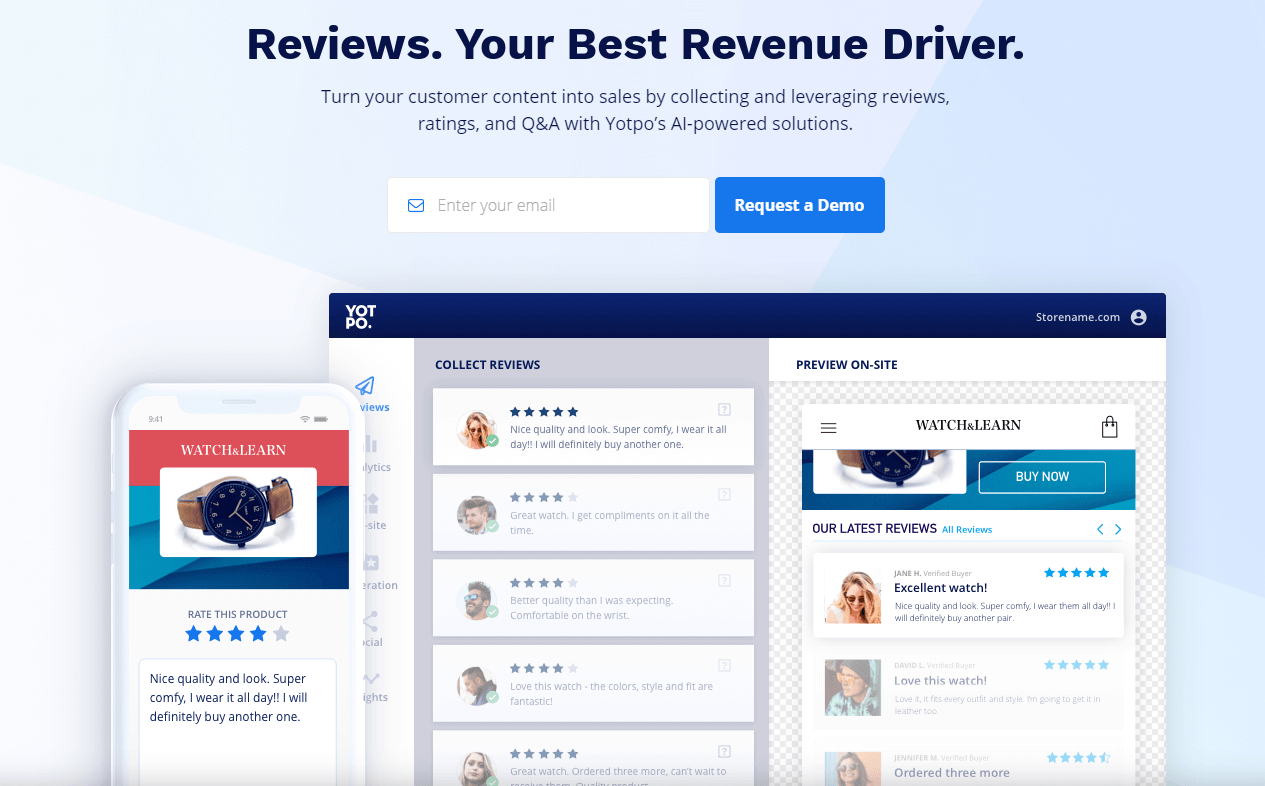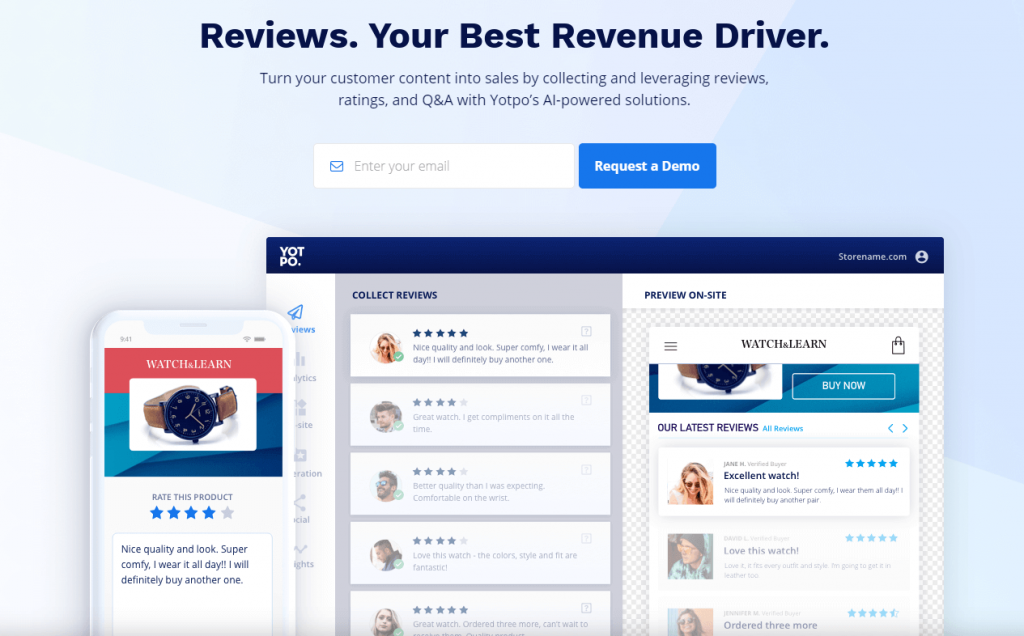 e-Product Plug
This tool will surely make your BigCommerce workability efficient. It connects your store to your suppliers and vendors seamlessly.
In addition, it also offers SEO tools for listing improvement and helps in data sync three times a day.
Constant contact is the best app for improving your communication. It offers superb customer support with 100+ customizable email templates.
Moreover, it also provides real-time reporting as well as establishes contact on platforms, wherever you like.
Suggested reading:How to find the best dropshipping tool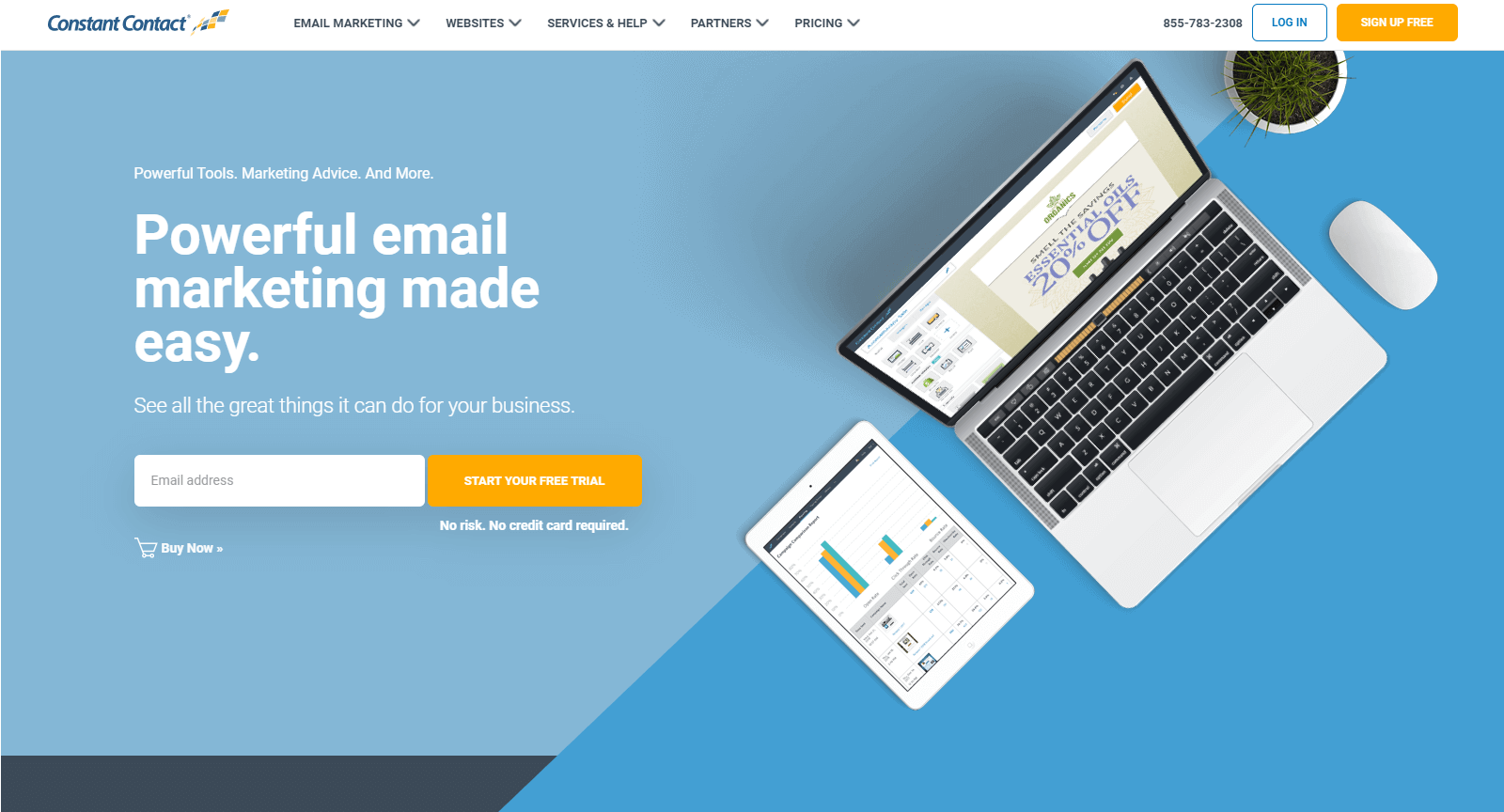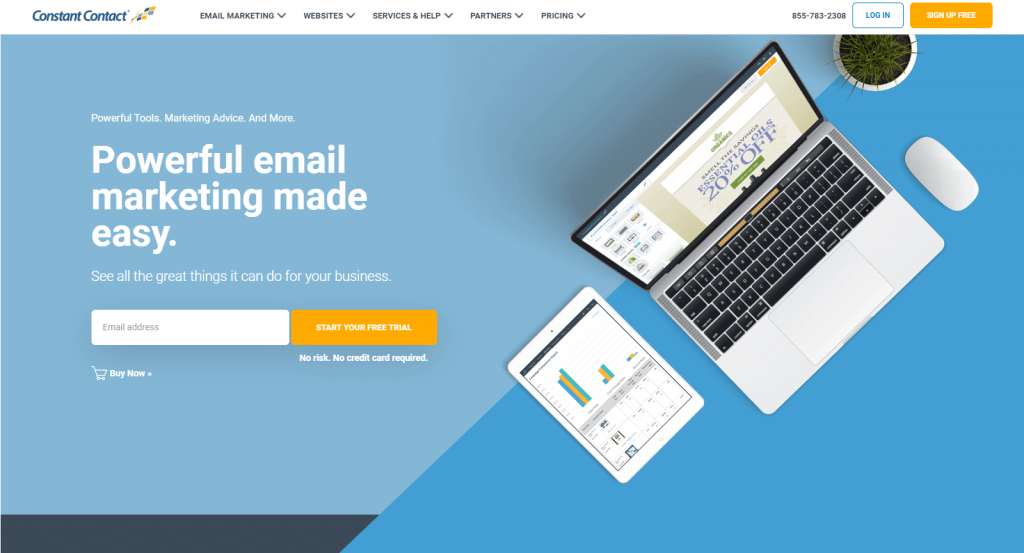 FAQ For BigCommerce Dropshipping
Here are some FAQs about BigCommerce dropshipping that can be of assistance:
Does BigCommerce Have A Mobile App?
Yes, it does have a mobile app that helps you manage your store via mobile.
Is BigCommerce Safe?
Yes, BigCommerce is a safe site to work on. It offers a secure shopping experience for the customers.
Moreover, it improves payment safety via the Payment Card Industry Data Security Standard (PCI DSS). It helps safeguard payments via credit cards and debit cards.
What Is BigCommerce Built On?
BigCommerce uses Stencil Framework and Developer Toolkit. The reason is that these help designers in designing their themes and customize the stores accordingly. However, it can take some time as compared to Shopify's Timber.
How Much Does BigCommerce Cost?
BigCommerce offers 4 pricing plans that you can choose from starting from $29.95 (standard). Depending upon your need, you can view all the packages and choose the one that suits your needs.
Which Is Better Shopify Or BigCommerce?
It cannot be answered completely as it each has its perks and cons. BigCommerce becomes industry specific.
However, it offers a wide range of flexible options as compared to Shopify. One can only evaluate both and choose which one is better for their use.
How LeelineSourcing Help You Help You Find Best BigCommerce Dropshipping Suppliers
As highlighted earlier, you'll need effective suppliers for your BigCommerce store. However, sourcing for dropshipping suppliers can be a hassle. LeelineSourcing offers competitive sourcing services for all your needs.
The company has integrated intelligent workability. It has experts that have years of experience in handling sourcing services. from locating the right supplier to negotiating prices, it helps promote efficiency for your store.
Moreover, it also engages in real-time reporting that illuminates the progress. The firm works in several domains, including dropshipping, freight forwarding, etc.
Furthermore, it offers a competitive range of customer support services that you can benefit from easily.
One of the intriguing elements is the integration of tools in their workability. Similar to the apps mentioned above, LeelineSourcing offers a competitive range of solutions that benefit your store collectively. That is why it has been trusted by over 2000 clients worldwide.
Their support team is responsible for managing the design template as well as source suppliers.
Moreover, their quality inspection services enable you to get the best products delivered at your doorstep. Shipping processes are also improved and you can enjoy various discounts on their services.
Suggested reading:How To Find The Best China Dropshipping Suppliers?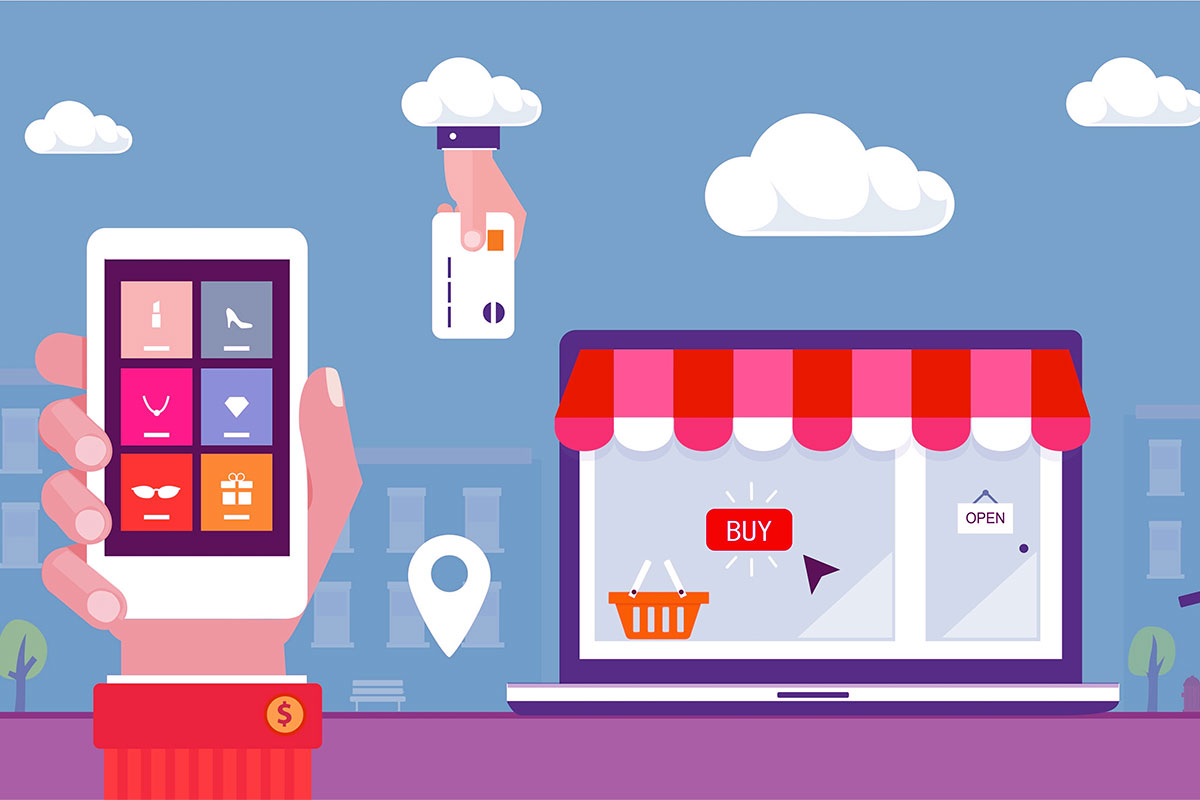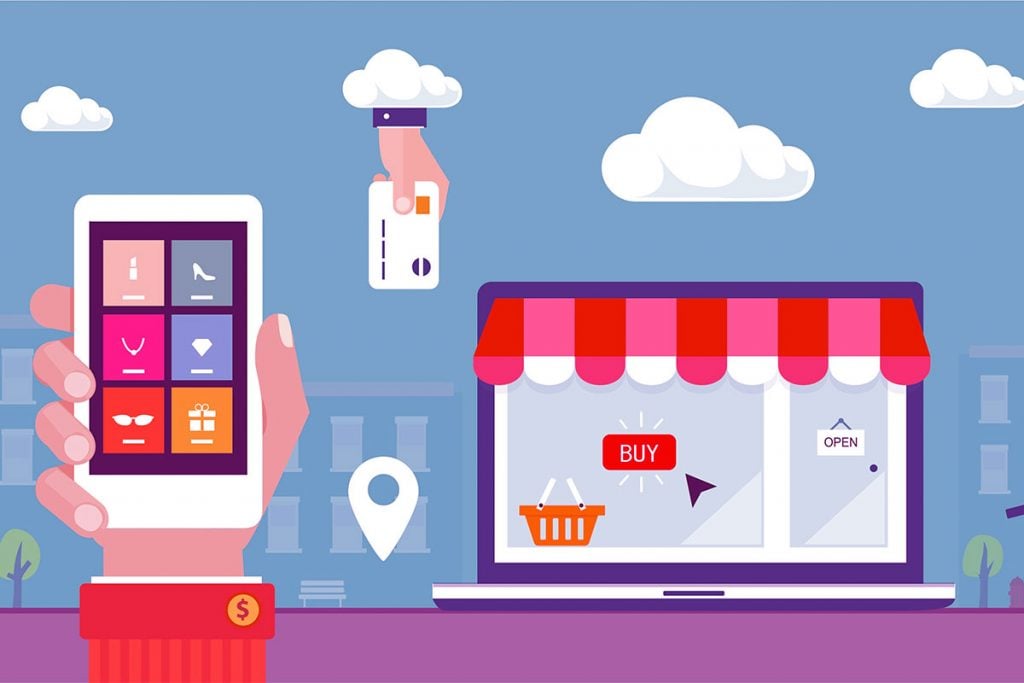 Final Thoughts about BigCommerce Dropshipping
BigCommerce Dropshipping is clearly one of the innovative ways to boost your dropshipping business. It comes with several options and perks that are appealing.
However, you would need competitive knowledge of the market to operate seamlessly on it. In addition, you can take assistance from sourcing companies such as LeelineSourcing that can help you get the best suppliers.
Research the market that you want to dive in and base your store accordingly. Source the right suppliers and use built-in tools and apps to gain excellent progress for your store.
We are sorry that this post was not useful for you!
Let us improve this post!
Tell us how we can improve this post?