Sell On Coupang
Hey, Are you looking for an ALL-IN-ONE service to fulfill your ecommerce needs? Leeline Sourcing has been offering professional sourcing solutions for more than ten years.
We offer your personalized marketing plans to BOOST your sales. Ultimately, it increases PROFIT MARGINS.
Contact us and get your TOP–NOTCH service TODAY!
No Risk Free Sourcing No Hidden Fee
You can get Free detailed product quote before order
Is Selling On Coupang Worth It? in 2023
ABSOLUTELY Yes, selling on Coupang Global is worth it.
According to research, the ecommerce industry is expected to hit $291 Billion by 2025. Coupang has a long way to go to have market SHARES in the ecommerce market. It means you have more PROFIT and REVENUE for many years.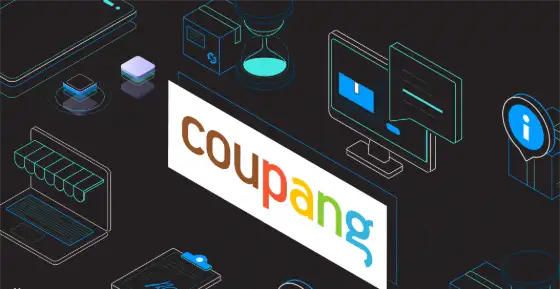 ---
Our Sell On Coupang Services Include: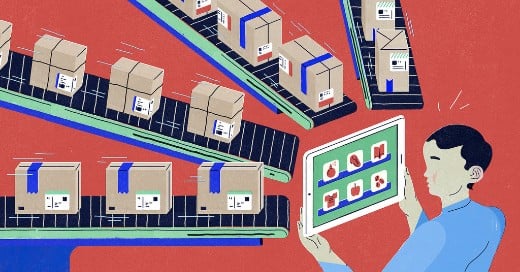 Sourcing Product Suppliers
As a PROFESSIONAL at SOURCING suppliers. We source a WIDE range of products to sell on Coupang. With our connections with suppliers WORLDWIDE, we provide only RELIABLE List of suppliers.
We guarantee 100% secure deals in getting quality products for you. Buy TRENDING products at low prices and sell at HIGH prices.
Product Quality Control
Are you worried about the quality of products to sell on Coupang? Leeline Sourcing undergoes a COMPLETE quality inspection of your products before DELIVERY. Now, It's time to satisfy your customers by delivering HIGH–QUALITY products.
We offer you inventory with BEST QUALITY products as per ISO standards. Make long-term customers and earn more PROFIT.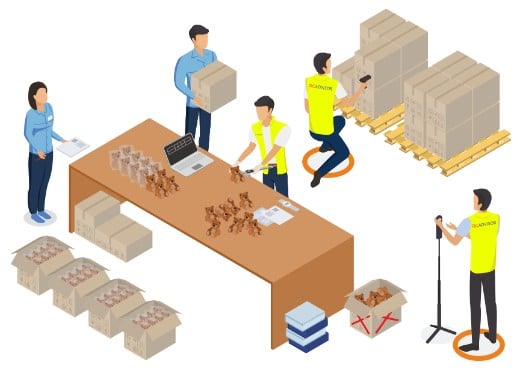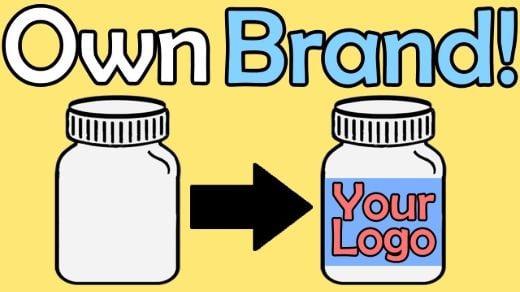 Private Label & White Label Products
CHEER UP to promote your WHITE or PRIVATE label products NOW. We offer both services to ecommerce sellers to sell on Coupang.
Selling products under your BRAND name increases the TRUST of customers. Boost your brand exposure in front of potential customers and generate more REVENUE.
Dropshipping and Fulfillment
Now, manage your ecommerce business in ONE GO. Leeline Sourcing fulfills all your dropshipping needs to sell on Coupang. We offer your services from product sourcing to shipping. Our experts are available 14/7 to cater to you.
Reduce your expenses and TIME in managing inventory and reach more NEW CUSTOMERS. Focus on only CUSTOMERS and boost your PROFIT.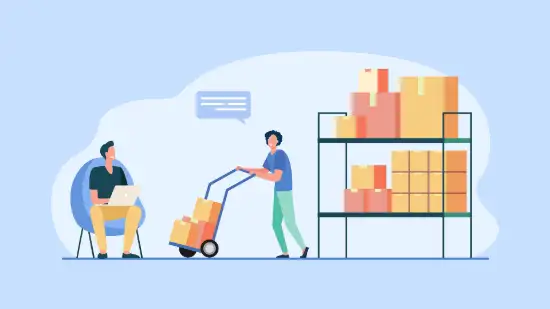 ---
Hear it from fellow Wholesaler
I've worked with Leeline Sourcing many times. Every time they surprise me with their dropshipping services. I'm pleased with their inventory management services. Highly Recommended.
– Magellan, USA
---
Source Your Products and Make Big Money
We offer the best wholesale price and high quality products to help you boost your business.
---
How To Sell On Coupang 2023
Hey, we hear you ask, who on earth is COUPANG and how to sell on Coupang?
In short, if we combine Amazon and food deliveries into one KOREAN platform, then it is Coupang. Sell on Coupang like Amazon and reach more POTENTIAL CUSTOMERS.
Still not sure about Coupang? Our experts in Leeline Sourcing with years of experience offer you a complete marketing plan to sell on Coupang. Boost your sales with personalized programs and earn more PROFIT.
In the next 7 minutes, we will guide you on what Coupang is, its advantages, and how to sell it.
Without wasting any minutes, let's dive into it.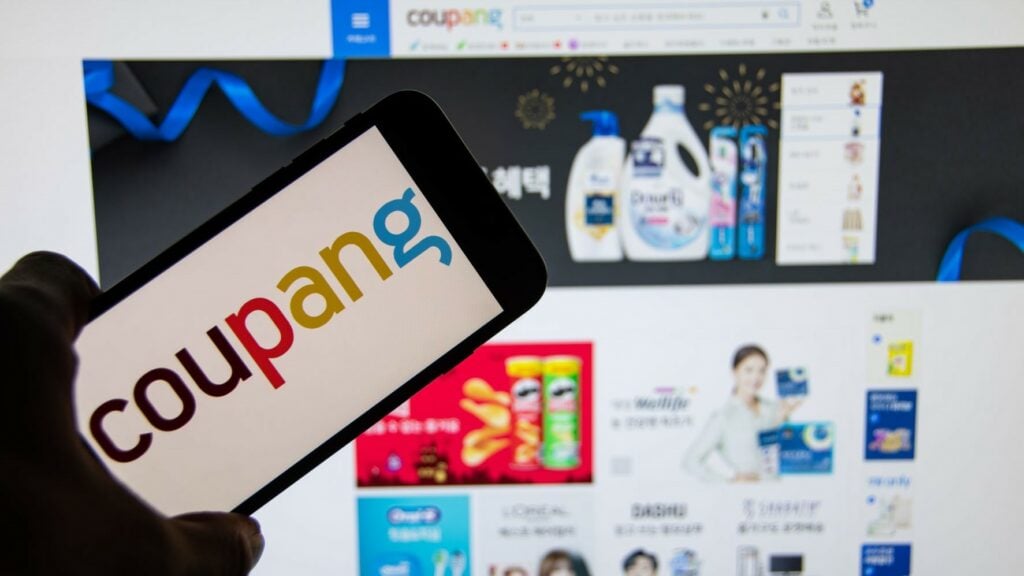 Coupang Overview: What Is It?
Coupang is a South Korean ecommerce platform. It is based in Seoul, South Korea, but it is incorporated in the US. In 2010, Bom Kim founded the company.
Right Now, Coupang is the largest ecommerce marketplace in South Korea.
As per the records, there are more than 37000 employees at Coupang. The platform generates more than $12 Billion in revenue and has an income of $527 Million.
In 2021, Coupang announced that they are also starting operations in Taiwan and Japan. What's interesting? You sell products in front of potential customers and earn more PROFIT.
Why You Should Use Coupang to Sell in South Korea?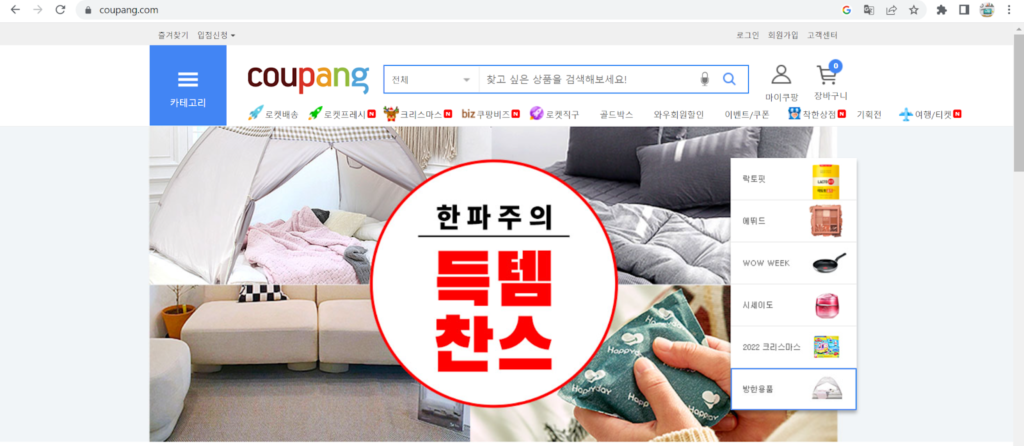 Coupang's mission is to create the largest online ecommerce platforms for sellers. Here are some AMAZING Benefits to using Coupang to sell in South Korea.
Customer Centric Platform for Global Sellers
What's interesting? You find only CUSTOMERS, CUSTOMERS, and CUSTOMERS. The population of South Korea is less than 52 Million.
More than 34% of the country chooses Coupang. What's the benefit? You reach a vast number of potential customers to sell products. Sell more products and earn more PROFIT.
Multiple language options as largest online retailer
Coupang has no language barrier. The platform speaks and thinks GLOBAL. No need to worry if you cannot speak Korean. Coupang has a multilingual staff to assist you at every step.
Signing up is FREE and SIMPLE
Oh, YES! There are no fees or charges to join Coupang. Also, you do not need a Korean bank account. You sign up, upload your product and START SELLING.
Looking for the Best China Sourcing Agent?
Leeline Sourcing helps you find factories, get competitive prices, follow up production, ensure quality and deliver products to the door.
Steps to Start Selling Through Coupang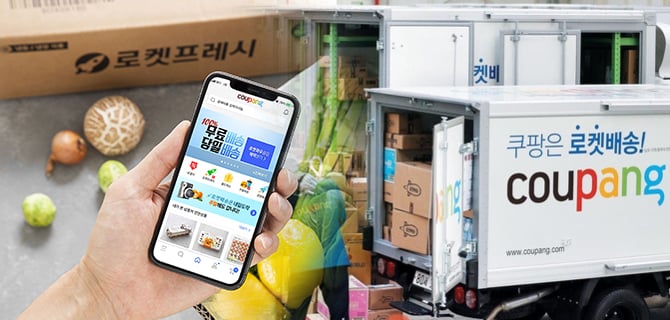 Below are the STEPS to start selling through Coupang.
Sign Up for Free and drive sales
Visit the website and sign up for FREE as a SELLER. There are no fees for signing up. You are only charged when you make your first SALE.
After signing up, complete the KYC (know your customer) Verification. The step is essential for payment purposes. To do KYC verification, you should have a copy of your business license and passport.
After signing up, list your product and START SELLING. You can either match the existing listings or create your own from SCRATCH.
Ready to sell and increasing customer engagement
This is the beginning of Coupang's Journey. Market your products, manage your online store, and attract more CUSTOMERS. Sell quality products and generate more REVENUE.
What Sets Coupang Marketplace Apart?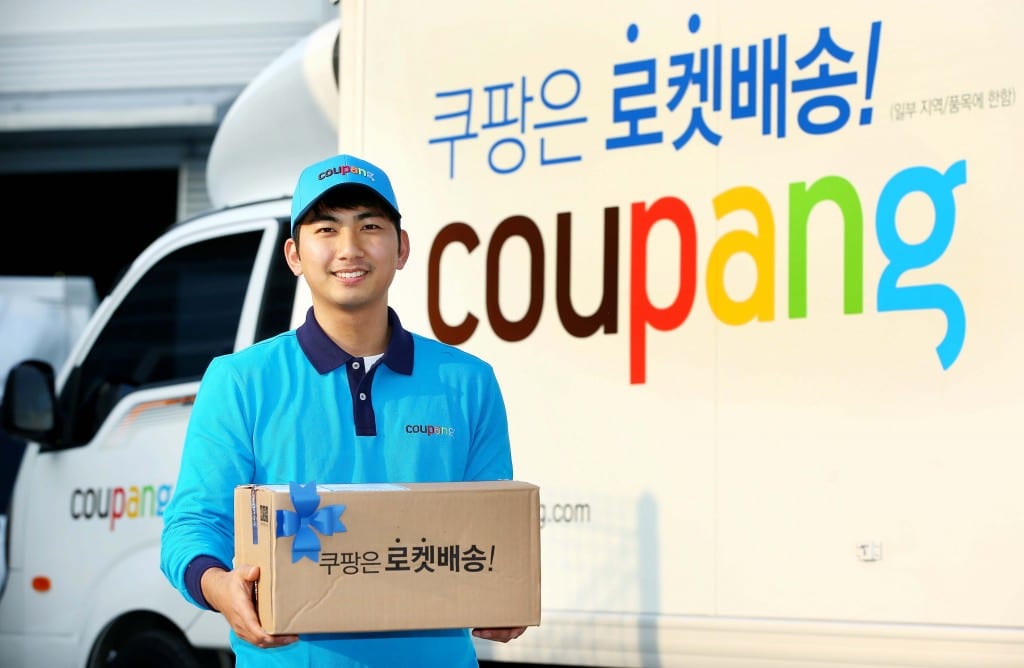 Coupang has a large customer volume. The platform is user-friendly. The Coupang app allows you to expand your businesses globally.
The reasons and benefits that set Coupang's platforms apart are:
Scalable solutions for e commerce sellers
No matter whether you have a large or small-scale business, Coupang is ready to give you solutions. Coupang offers an OPEN API platform. With the help of API, you integrate your products and manage the orders within the seller portal. The benefit is that it saves time and reduces inventory costs. It's time to GROW your business on Coupang.
Marketplace aggregator support
Many marketplace aggregators support Coupang's listings through their online platforms. What's the benefit? You import your products and also customers to your Coupang store. Manage your store automatically and start selling quickly.
Access to Exceptional customer support
Are you worried you are new to selling in Korea? No need to worry now because the customer service of Coupang is ready to serve you. SPN (Service Provider Network) will assist you with the Korean language and communication. What else? You also get the strategies and support to increase SALES.
Looking to find a reliable Chinese supplier?
As the best China sourcing agent, we help you find factories, get competitive prices, follow up production, ensure quality and deliver products to the door.
Effective Marketing Strategies You Can Try On Coupang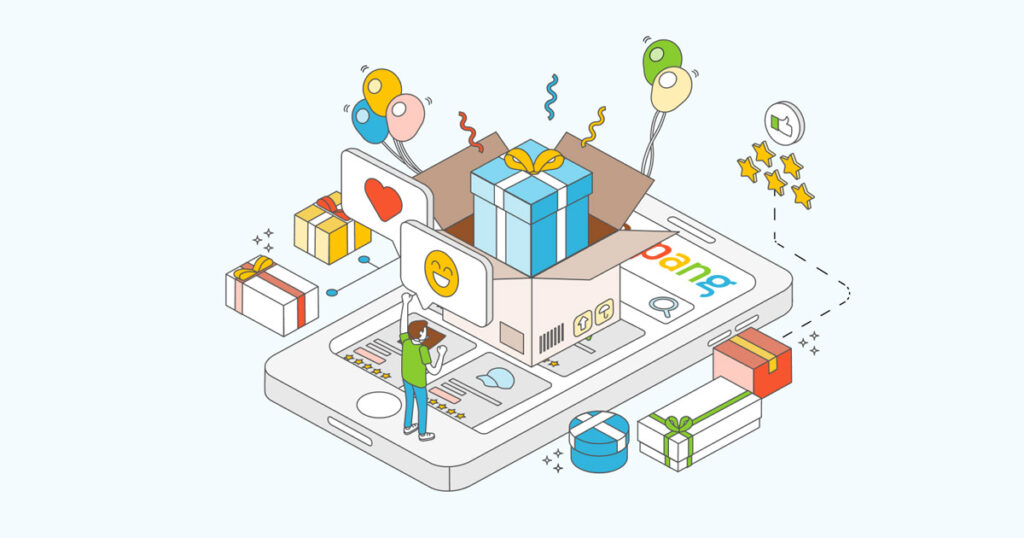 The effective marketing strategies to INCREASE SALES on Coupang are:
Coupang Ads for great potential
Are you not advertising on Coupang? You are making a mistake. Online marketplaces PRIORITIZE paid results over ORGANIC. Run Coupang's Ads to promote your products and attract more POTENTIAL CUSTOMERS.
Manual targeting is an old but EFFECTIVE METHOD to attract customers. Via this advertisement, you set your KEYWORDS. Search the high-ranking keywords of best-selling products and run ads. Customers see your ad and buy your product. (PROFIT, PROFIT, PROFIT).
Coupang's Auto-targeting Ads
Auto-targeting ads help you to reach MAXIMUM SALES without worrying about bids. The platform finds the best keywords for your products. The benefit is that it saves time in managing ads, and you get more SALES.
FAQs about Sell On Coupang
1. Do I need a Korean number for Coupang?
Yes, you need a Korean Number for Coupang. The Korean internet has strong security. That's why, unfortunately, without a number, you cannot sign up.
2. What are the most popular products on Coupang?
The most popular products on Coupang are:
· Starbucks capsules 
· Google ChromeCast 4k
· Apple Ipad 9 64 256GB
· Srixon Q-Star Divide, Red & Yellow
· Thorne Research SAT Capsules
· Thorne Research SAT Vegetarian Capsules
· Kirkland's Ultra Clean Capsule Laundry Detergent
· BSN No X-Plode 3.0 60 servings. 
3. Who are Coupang's competitors?
The Coupang's competitors are:
· Lotteon.com, with 14M visitors
· Gmarket.co.kr with 51.8M visitors
· Kakao.com with 120.9M visitors. 
4. Is Coupang available in the USA?
No, Coupang is unavailable in the USA and has no plan to expand its delivery in the US yet.
What's Next
No matter if you are new to selling in Korea, Coupang is the best to start with.
Signing up is a BREEZE, and the whole process is SIMPLE and FREE. Except for your Korean Number, you do not require a Korean business license or bank account.
Still not sure? Leeline Sourcing is here to help you out. We assist you in setting up your online store and sourcing products. Our experts with ten years of experience help you to INCREASE SALES.
Contact us TODAY and get your FREE QUOTE.
Do you want a successful import business?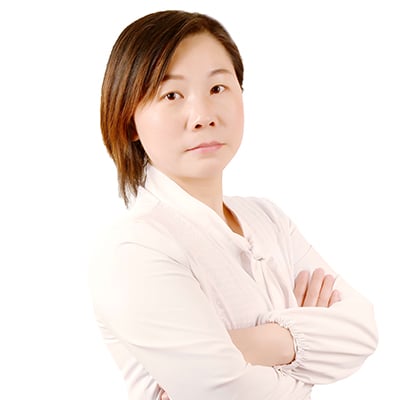 Hey, I'm Sharline, co-founder of LeelineSourcing. We've helped 2000+ customers import from China.
Do you want a better price on product or shipping?
We are sorry that this post was not useful for you!
Let us improve this post!
Tell us how we can improve this post?