Fulfilling orders is a significant part of the day-to-day activities of businesses. As simple as this process may look, it can become complex. If you have a large customer base, you may experience this complexity. Hiring a 3PL fulfillment outfit is an excellent way to save yourself this headache. They will help you meet customers' orders. Suppose you plan to outsource fulfillment, but you don't know how to do it. Well, you've come to the right page.
As one of the leading 3PL fulfillment brands, LeelineSourcing has compiled a comprehensive guide to help you with this. This guide looks into everything you need to know about 3PL fulfillment. You'll also know more about how to hire 3PL and how outsourced fulfillment works.
Here are things you should know about 3PL fulfillment.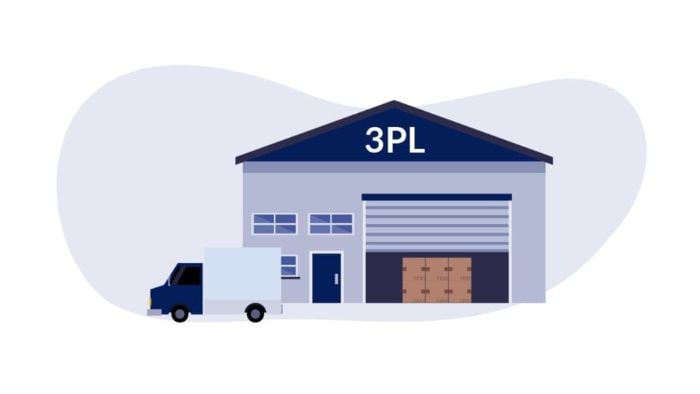 What Is a 3PL Fulfillment?
3PL, third-party logistics, contains three essential parties. These parties include; the logistic company, business provider, and shipping carrier.
The 3PL fulfillment company takes care of a company's shipping operations. They also help companies handle orders better. This way, they can serve their customers better.
Often, 3PL fulfillment companies integrate into a company's inventory storage and transportation processes. So instead of having to handle the storage, packaging, and shipping orders, the 3PL company does this for a fee. 3PL does this via its leased warehouse space. Fulfillment can also occur via owned transportation and storage assets. It uses them to fulfill customers' orders from a remote location.
Difference Between 3PL and 4PL
4PL means fourth-party logistics. Usually, a 4PL company will take charge of the company's logistic structure. 4PL companies serve as the sole point of contact between the seller and other logistic providers. They also help make key decisions involving the supply chain. 4PL works in unison with other 3PLs to manage the logistic service of a business.
Unlike 3PL, 4PL logistics brings another element to the equation. It fortifies the design and execution of your supply chain. 4PL fulfillment is achieved using different resources and technological methods.
Using a 4PL fulfillment doesn't translate to an override of 3PL. Instead, the 4PL will serve as a 'control station.' It oversees your entire supply chain management. 4PL oversees the activities of other 3PLs. It uses other resources to ensure the smooth running of the supply chain.
The main difference between a 3PL and a 4PL is that most 3PLs are asset-based. Making them profit and cost-oriented. As such, they may not offer you the best deal. But, 4PL is more concerned about integrating and optimizing your supply chain.
A Fast , Easy and Cheap Way to Ship from China
Do not hesitate to contact Leeline Sourcing at any time regarding your shipments from China.
Types of 3PL Fulfillment
While some 3PLs offer the same third party logistics service as others, some focus on one or two areas. Listed below are the different types of 3PL fulfillment.
Financial and Information
Large e-commerce companies use this type of 3PL. It focuses on optimizing the logistic network by providing services. Typical examples are freight forwarding, accounting, cost control, inventory tracking, and management.
Transportation
Transportation 3PL services are more concerned about your shipping inventory. They manage ship orders between your manufacturers and your warehouse. It can also be between your customers and the business. 3PLs in this category contain freight forwarding companies. These companies take care of huge shipments or smaller parcels between one country.
Warehousing, Distribution, and Fulfillment
3PLs in this category is the most common. They offer fulfillment services, including shipping and return. Storage, picking, and packing are other types of services rendered. 3PL services in this category oversee the seller's transportation. They determine the shipper to use.
What Services Does the 3PL Fulfillment Provide?
Depending on your business needs, a 3PL fulfillment structure meets your needs. Even with this, you can still oversee aspects of the shipment operations. You must state the services you'll be needing. Those that will remain in-house should be stated before signing a contract.
As your business develops, you can allow your 3PL to take on more responsibilities. Below are the different services you can get from a typical 3PL.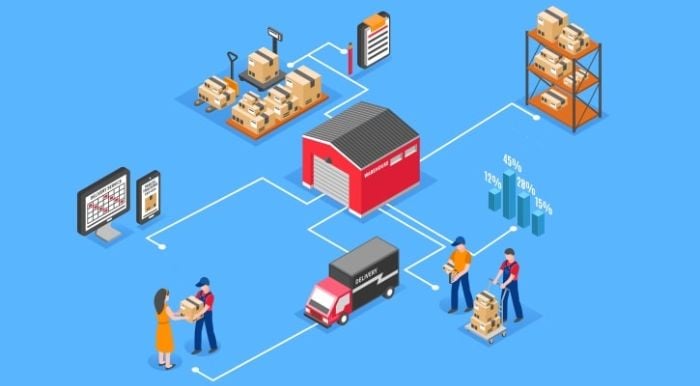 Storage
An excellent way to save costs on storage is by hiring a 3PL. 3PLs often make use of shared storage to keep your inventory. 3PLs help companies save costs via this shared storage system in the long run.
Inventory Management
Inventory management goes beyond the storage of your goods. It also involves using technology. The technology will synchronize your inventory with your online store. You'll have access to this type of inventory management by employing a 3PL.
Inventory Distribution
Most prominent 3PLs have more than one storage location. With these different locations, goods are distributed easily. Automation of fulfillment becomes easy via this method. It can also be routed to the right fulfillment center using the right technology.
Picking and Packing
Aside from 3PLs storing your inventory, they also have trained personnel to help pick. Staff is also provided to package your goods for shipment. Custom packaging or regular packaging material are good options depending on your requirements.
Freight Forwarding
Another service offered by 3PL is freight forwarding. After picking and packing your goods, they are sent to the shipping carrier to make delivery.
A common practice is 3PLs working with different freight forwarders. A reliable 3PL works with carriers that offer fast delivery at cost-effective prices.
Accelerated Shipping
Employing 3PLs to handle your order makes the shipping process more accelerated. Daily orders may be high, and your company may not be able to handle such in-house. But by working with 3PLs, there's the possibility of handling high daily orders.
Shipment Tracing and Tracking
3PL services handle shipping processes. They also oversee the tracing and tracking of goods. 3PLs send tracking information to customers for monitoring.
Returns
3PLs do not only handle product shipping. They can also take care of product returns via reverse logistic services. They do this by providing return shipping labels to customers. Labels are attached so that they can drop off items with a carrier for return to the fulfillment center.
Costs of 3PL Fulfillment Services
The pricing of 3PL services depends on the type of service you want. Below are the different costs associated with the use of 3PL fulfillment centers.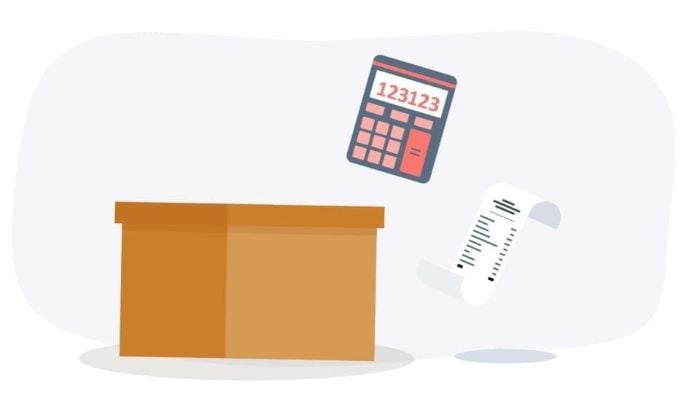 Initial Setup Fee
The prices of negotiations and the final agreement of getting a 3PL service to work for you can take up to 3 to 6 months. Thus, some fulfillment centers will collect an initial setup fee from you. This fee is to get your company into the integrated technology of the hired 3PL.
Warehousing and Storage
The cost of storage and warehouse space varies. Usually, the storage fee depends on the type of warehouse space. For shared warehouse storage and fulfillment centers, the price is always low. Charges can be per bin, shelf, item, or pallet for storage.
Pick and Pack
Some fulfillment centers charge a fee for picking each item in an order. But, some include the picking price in the total order fulfillment price. Also, some 3PLs offer discounted shipping rates. The rate depends on the number of items available for picking.
Packaging Cost
The amount charged for packaging costs is also dependent on the type of 3PLs. Some include the cost as part of their shipping costs, while others charge per fee.
For packing materials, there are different options available. Customized packaging material is a good option. Any available packaging material is also allowed.
Shipping Cost
It would be best to keep in mind that most 3PLs have a close relationship with shipping carriers. Maintaining good relationships is an excellent way to save costs. The cost charged for each shipping is dependent on several factors. These factors include;
Knitting
Knitting is the cost paid for any special accommodation requested. It could be for packaging, assembling, and arranging before shipping.
Return Costs
When hiring a 3PL to work with, you must confirm if it offers reverse logistics or not. Some help with returns management while others do not. The fees attached to this service usually involve return shipping and processing. The amount to pay for the returns management depends on the 3PL of choice.
Benefits of 3PL Fulfillment
Other than helping you with the fulfillment process, there are other benefits of 3PL fulfillment. Listed below are ways you can enjoy allowing a 3PL to handle the logistic aspect of your business.
Cost Savings for Sellers
The main aim of businesses outsourcing the logistics aspect of their fulfillment operations is for cost savings. 3PLs work with several businesses. They help them use their buying power as logistic vendors. With this, they can spread out costs expected to be incurred by a business. These include; packing materials and shipping services. Overhead costs like building and labor are also spread out. Other ways 3PL can save money are;
Elimination of costs for staff management
Reducing the cost of operating a fulfillment facility
They have discounted shipping fees and fulfillment processes.
Expertise
Although to an untrained eye, logistics look simple. But, it can become complicated if not handled by professionals. Running a successful logistic operation requires deep knowledge of the online store. While your in-house team may be capable of handling things. Still, hiring experts from outside is always a better option. It is better to allow your team to focus on other aspects of your business. It is also said that the more a business grows, the more complex logistics. The order fulfillment process will also be a bit overwhelming.
Professional Services And Knowledge
At each order fulfillment step, expertise is crucial to achieving optimal results. Thankfully, 3PL service providers have the knowledge and the expertise needed. These attributes ensure each aspect of the supply chain is streamlined for success.
When to Choose a 3PL Fulfillment
There is no magic or a set threshold used in determining when to hire a 3PL. But, some signs serve as a trigger. They tell you it is time to consider hiring a third-party logistic provider. Below are some of the signs.
A steady increase in cost
Your team is facing fulfillment issues, and there's no workable way of fixing them.
There's a high number of customer service complaints.
The movement to a new region
There's a need for risk reduction and associated costs.
We can Made Drop Shipping from China Easy
Leeline Sourcing is to help Shopify & small businesses sourcing products from China and build your branded business.
Find the Suitable 3PL Fulfillment
Suppose you have decided that hiring a third-party logistics provider is the best. Then congratulations because that is a good idea. As good as this decision is, it comes with the headache of selecting the most suitable one for you. Listed below are things to consider when hiring a 3PL for logistics operation.
Set a consultation visit to the supposed warehouse area for the 3PL you are about to hire. The visit is to determine if they have their warehouse.
Identify and confirm the type of transportation. Inventory management software used by the third party logistics provider needs confirmation too.
Look out for an enforceable non-disclosure agreement.
Confirm if there are options for scalability or customization.
Carry out a background check to know the financial stability. Client satisfaction with the logistics services is also essential.
Ask questions to determine the type of services offered by the 3PL outfit. Confirm their area of specialization and warehouse locations
Understand if they have good relations with shipping carriers.
Confirm negotiation rates.
Inquire about their cost and their fulfillment process. You can opt for another 3PL if you're not comfortable with the reply.
Ask for the number of warehouses in operation and their locations.
Check out the profile of their current customers. If the profile content does not match yours, they might not be the right option for you.
Inquire about their customer service policies and how they respond to disputes.
Confirm if they offer expedited shipping and guaranteed delivery.
Look out for reviews from current and past customers.
Ensure they use the latest technologies.
Request for details on industry experience.
Do a breakdown of services offered by them.
Please do your research to know how safe working with them is.
3PL fulfillment Companies Compared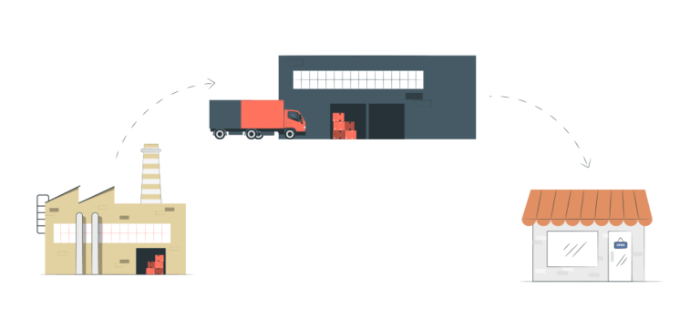 Suppose you plan to ship your products overseas, allowing a global-focused fulfillment provider to handle the process is the best. Unfortunately, not all 3PL companies suit this. You may need to interview different 3PL companies before finding the right one. To save you from this stress, we have compiled a list of some top-notch global 3PL outfits.
1. LeelineSourcing
LeelineSourcing is a rated third-party logistic brand located in mainland China. It came to being in 2009. Since its start, its primary goal has been to help its partners fulfill orders.
One key benefit of working with LeelineSourcing is its partnership with millions of suppliers and carriers. The partnership has given them access to a network of businesses that could benefit you.
LeelineSourcing has a team of experts. The team will ensure your product delivery anywhere globally via its logistic services. Its primary goal is to stand by its client to ensure customer satisfaction. Its delivery speed is good and attends well to online orders.
2. ShipBob
If you are looking for one of the most popular third party logistics companies in the United States. You should consider ShipBob. Its popularity can be attributed to its extensive reach in the US and across the globe. Also, it offers outstanding services like inventory management. The efficiency of service makes it a top pick for online vendors. Other notable features of ShipBob are:
Client-specific services.
A well-designed fee structure.
One-time shipment charge with many 3PL tasks inclusive.
By hiring ShipBob, you'll have access to the following services. They include receiving, storage, pick and pack, standard packing, and shipping. You should keep in mind that ShipBob does not offer same-day fulfillment.
3. Floship
Floship is a top-notch third-party logistic company with its headquarters in Hong Kong. Its warehouse locations are both in Hong Kong and Shenzhen.
The company came into existence in 2015. It offers excellent cross-border services to ecommerce merchants. The goal is to enable online shoppers to ship to their market choice anywhere globally.
It has a system that supports several integrations. The system is compatible with over 60 e-commerce platforms. It aids the automation of fulfillment processes.
4. FreightPros
Suppose you are in the United States and need highly rated 3PL fulfillment logistics. FreightPros is an excellent option.
FreightPros deliver goods both within the county and outside the country. It offers prompt service in making deliveries possible. One of its outstanding features is that it works with several delivery providers. It also helps get the shipping carrier that will suit your needs.
Aside from offering excellent order fulfillment services, they are also affordable and cost-effective. Small ecommerce businesses can also use it with low ship orders.
5. DCL Logistics
Are you looking for a top-notch North American third party logistics provider? It would help if you took your time to research DCL logistics.
Its offices are in North America. The location of its offices makes its services easy to access for ecommerce stores. Locations include; Los Angeles, Louisville, and Silicon Valley. Services provided include; the 3PL fulfillment process, delivery, shipping, and so on. Ecommerce businesses can enjoy the company's bulk shipping offers.
Working with a 3PL provider is not a straightforward process. Research the list provided to select one that offers a service that aligns well with your needs.
A Fast , Easy and Cheap Way to Ship from China
Do not hesitate to contact Leeline Sourcing at any time regarding your shipments from China.
FAQs
1.What is the best advantage of 3PL fulfillment?
The best advantage of 3PL is the opportunity to save costs. Most 3PL providers are always looking for ways to cut costs. 3PLs are also big on enhancing efficiency and offering satisfactory services. 
2.How to determine whether the 3PL fulfillment is reliable?
An excellent way to determine if a 3PL fulfillment logistics is reliable is to ask about its carrier selection. You should also take note of the 3PL fulfillment process. You should be careful of 3PLs using conditional carriers. A reliable 3PL will verify their carriers' insurance. They will also have a high-security rating. Also, its business history and authority in the industry should be on the high side. 
No. Although some accessory fees may not be part of the negotiated contract numbers. Thus, you must ask the right questions when considering the type of 3PL to hire. Accessory fees may include charges to recover lost time, extra labor, and equipment. 
What's Next
Getting the right 3PL that will offer you excellent fulfillment services with the interest of your company at heart can be a bit difficult. But, by following the tips stated above, you can get a reliable 3PL outfit. Reach out to us at LeelineSourcing for a reliable 3PL provider.
We are sorry that this post was not useful for you!
Let us improve this post!
Tell us how we can improve this post?