LeelineSourcing has a dedicated team with extensive knowledge and experience of Shipping From China to Amazon FBA. Leelinesourcing will be your best amazon freight forward to handle shipping your products safely and promptly at the most competitive prices.
AMAZON FREIGHT FORWARD
Sea Freight
Most Amazon sellers choose to ship by ocean, delivering small or large volume cargos at a lower cost for both, FCL and LCL options.
Air Freight
For your urgent delivery to Amazon FBA, we offer expedited, standard or economy shipping solutions to meet your requirements at lower prices.
Customs Brokerage
Our expertise enables rapid and cost-effective transfer of goods through customs, minimizing delays by pre-clearing cargo.
Warehousing & Distribution
With extensive storage network, we offer you lower rates to Amazon warehousing. Get your excess inventory stocked in our warehouses.
Cargo Insurance
Helping clients cover their goods via economical and premium insurance, we ensure to safeguard your financial investments from losses.
Cargo Consolidation
We are adept at collecting cargo from multiple suppliers in China, consolidating it into a single shipment, saving your time and costs.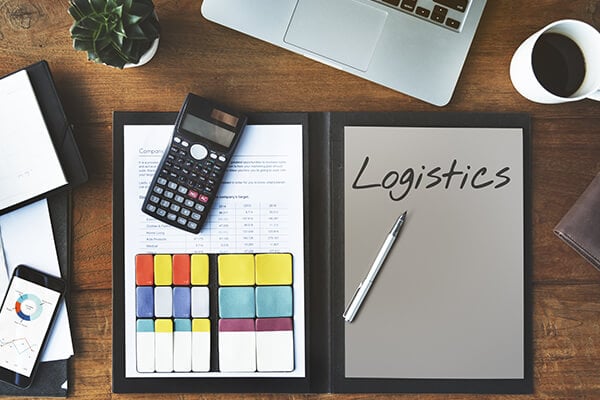 Tailored Shipping Schedule
Our experienced team will tailor a shipping plan based on your sourced items, lead times and shipping costs to find the most economic method for you.
Your merchandise can be shipped by Express through UPS, DHL, Fedex, TNT or ect. They cover air, sea and train freight. It is our mission to ensure that you receive your items on time at the most affordable rates.
Highly Cost-Effective Carriers
Our many years' experience in sourcing on the International trade market has allowed us to establish long term co-operative relationships with various carriers.
You will be able to ship your goods at a lower cost via air, sea or train at no additional cost for as long as you source through us.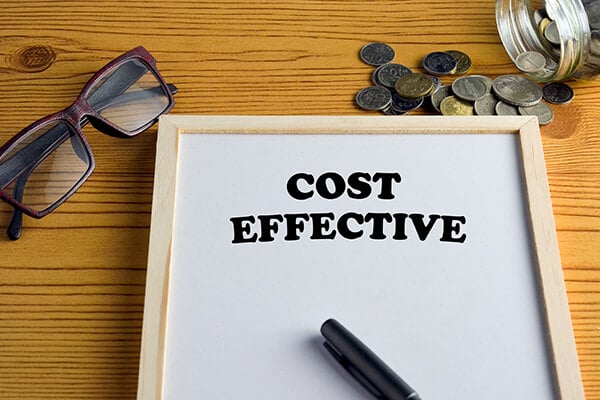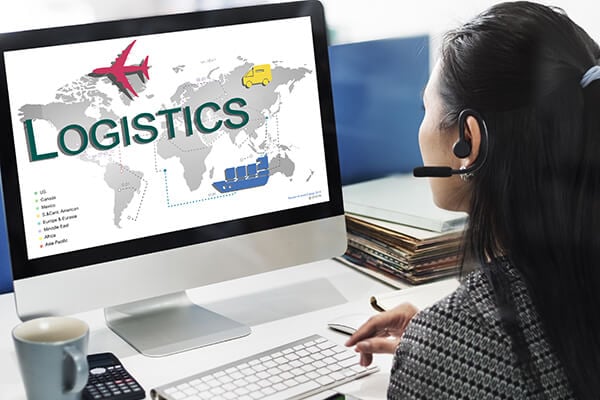 Real-Time Logistics Tracking
We will update you on the real-time whereabouts of your shipment at all times.
We will do our utmost to ensure that your shipment will arrive timeously and handle any problems that may arise.

Tailored Stock Planning
Our team of experienced agents can tailor a stock plan to your individual needs based on your sales expectation and projected product manufacturing figures from your Chinese supplier.
A well-tailored stock plan can assist to maintain stability in the day-to-day running of your business and maximize on profit margins.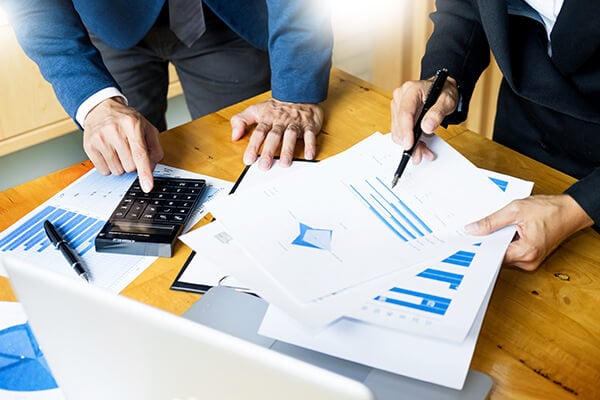 Amazon FBA Prep and Inspection
We adhere to Amazon's stringent rules concerning the FBA program. We offerwell-informed counsel regarding your obligations as a seller to prevent sanctionson your Amazon account, negative ratings.
FNSKU Labeling
Each item is required to have a unique FNSKU label to be identified in Amazon warehouses. We can attach the label according to Amazon's request.
Additional Labeling
Your units must include your company logo, production and expiration dates, and safety labels to adequately meet customs requirements.
Poly Bag
It is necessary for each individual unit or consolidated units to be inserted and securely sealed into polybags to ensure safety.
Re-Packaging (Per Unit)
We can remove your products from existing packaging, and repackage them into new packaging provided by you as per requirements.
Re-Boxing (Per Carton)
We can remove all units from the original cartons and repack into Amazon compliant cartons as per stringent requirements.
Product Inspection
As a safety requirement, we open and inspect inside packaging of each unit to ensure that illegal items are not shipped.
Product Testing
We open and inspect the inside packaging of each unit to ensure that the products comply with quality control regulations.
Photography
We offer professional photography for your Amazon listings to lend credibility and empower consumers to make confident purchasing decisions.
Client Testimonials
I am extremely thankful to have found such a compliant and efficient freight forwarder as LeelineSourcing. Since I started dealing with them, all my shipping worries are gone. They manage to get me the best rates for Amazon FBA in the US and Canada. Needless to say, I've completely eliminated the frustrations of shipping with other 3PLs!
Paul Menconi
LeelineSourcing has always been my preferred forwarder whenever I'm shipping from China to Amazon FBA stores across several countries including USA, UK, Germany, Japan and Mexico. Not only does China Freight get all my parcels delivered on time, but they take stellar pictures of my entire inventory as well. Well done!
Emily J Battle
They have the best rates for FBA USA I have ever come across in seven years of business. I like working with them not just because I get to save money when shipping from China to Amazon FBA, but also because of how they let me know about every single phase of the process. Highly recommend China Freight to all.
Mark P Fraire
What are you waiting for?
Consult a Leelinesourcing specialist regarding your shipment to Amazon FBA and enter the world of hassle-free shipping!
---
How To Choose Amazon Freight Forwarder : Ultimate Guide 
CHOOSING an FBA shipping service provider as a beginner is a maze-like quest. There's no GUARANTEE you'll choose the right route. Especially on your first tries.
As a long-term shipping service advisor, I hate SEEING this problem. My freight forwarding team and I decided to MAKE a go-to guide for choosing an Amazon freight forwarder. Never LOSE TRACK of your shipping goals again. Ship more often for LESS money!
Wanna know who's the KING? It's no other than Leelinesourcing. This company has over a decade of experience. Providing you with personalized services to meet your customer needs.
Keep reading to find the best FBA freight forwarder for your online business!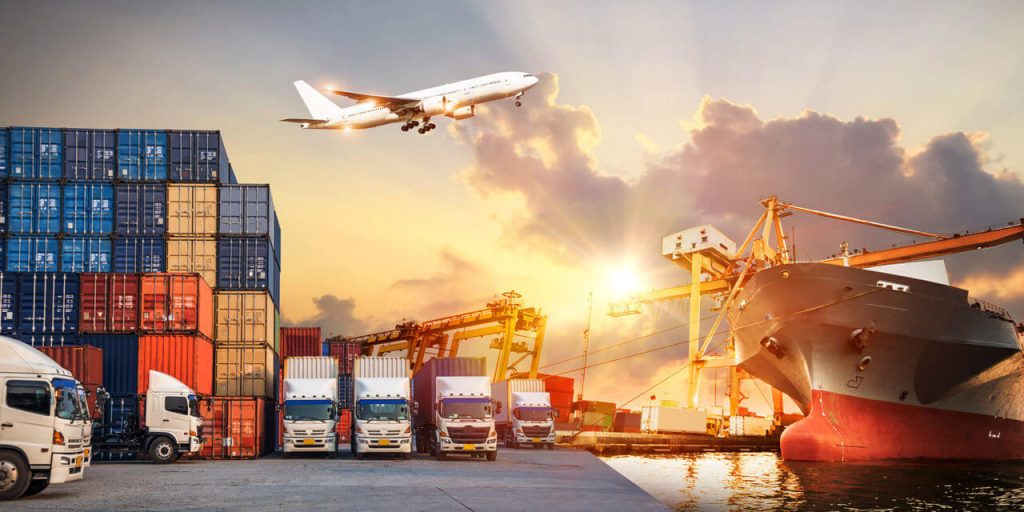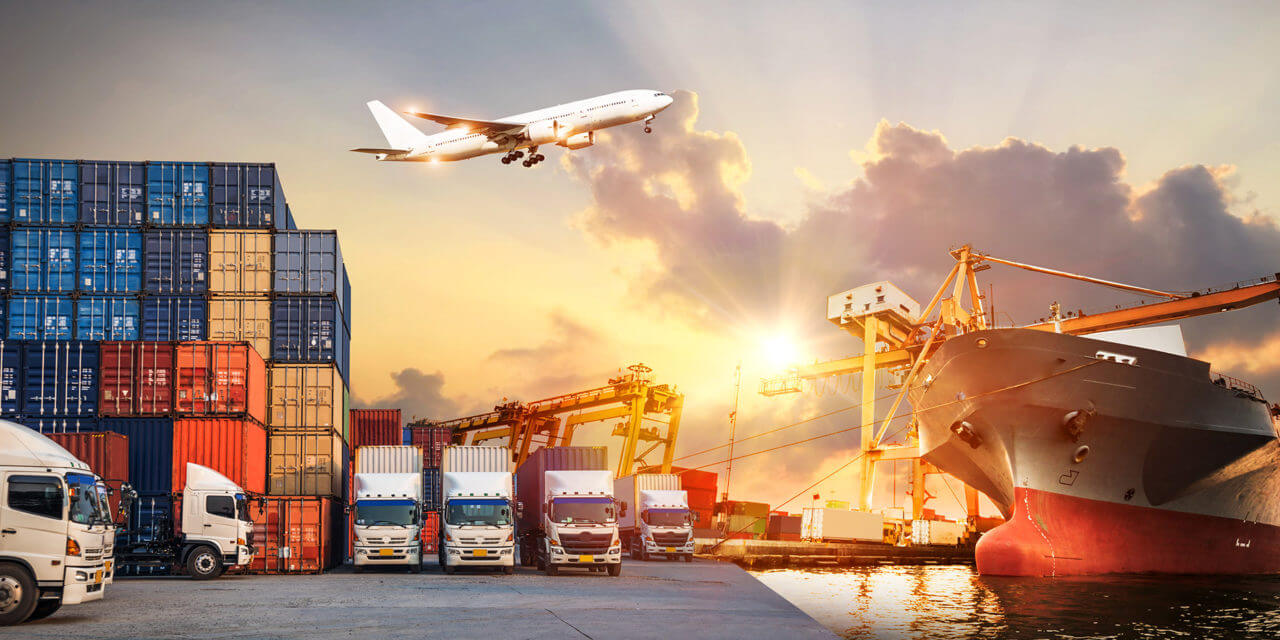 What Is A Amazon Freight Forwarder?
A forwarder, freight forwarder, or forwarding agent, also called a non-vessel operating business, maybe an individual or company that organizes shipments.
They do it for people or corporations to transport goods from the manufacturer or manager to the market, then customer and to the final point of distribution.
Importing & exporting are essential elements for any high-class business. Though international shipping presents more significant business opportunities, it is also complicated, too, at the same time.
The paperwork, regulations, and extensive processes involved in global trade might sound intimidating. Shipping abroad concerns two things – complexity & excess work.
Yes, you may be able to expand your business beyond the borders. In return, it needs more significant investments in logistics, finding the right skill set, and technology licenses to authenticate that everything is running smoothly.
Investing in creating or expanding a logistics team for a company is undesirable, and also the cost will increase considerably.
Before we get into detail about it, let us begin this blog with a fast introduction about freight forwarding and detailed explanation about when and why we need it.
What Does A Amazon Freight Forward Do?
A freight forwarder is an intermediate between the shippers and the assigned destination to which goods are expected to reach. While a freight forwarder does not move the freight itself, they assist in arranging or organizing different transportation services like:
Freight forwarders have established relationships with different couriers, from cargo companies, ocean shipments to airlines, at a decided price to move the goods through chosen trade routes.
They work around the specific offer and select the best path, which minimizes cost, increases reliability, and speed. Freight forward is very useful for everyone around the globe.
They usually handle lots of logistics to ship goods from one international destination to the other beyond the country borders. They provide a broad range of services like preparation of shipping & exporting documents and dealing with customs & duties.
To attach shipping requirements with export documentation, many exporters use freight forwarders to function as shipping agents. The forwarders advise and assist customers on the way to ship their goods efficiently from one destination to the other.
Freight Forwarder has a wide range of knowledge. It is the champion of regulations, documentation requirements, banking practices, and transportation costs. Hence, they are in a position to ease the method of exporting from several destinations.
What Do FBA Freight Forwarders Offer?
Freight forwarders play a crucial role in shipment transportation. They inform customers about the critical place of their courier.
The main facilities that freight forwarders provide are:
Tracking the transportation
Make sure that the cargo picks up and drops on the scheduled time
Negotiating the freight charges
Receive the shipping & exports documents ready
Booking the warehouse
Collecting the freights
They also assure you off (if required):
Custom clearance
Custom documentation
Custom insurance
They serve with the courier documentation, lading bills, warehousing, and payment modes. They save your time and energy by offering reliable transportation of your goods at competitive rates. Hence, it becomes one amongst the most attractive facilities, on the part of freight forwarding services.
A global freight forwarder helps in maximizing your e-commerce business, generally by providing the logistics department for your supply chain. Besides helping you to avoid wasting time and money, they help you invest your money with an ideal manufacturer.
Directly dealing with the transport couriers is good when it is for in-city or in-state deliveries. While, if you are dealing with international trade and transport, the scenario is not the same.
A freight forwarder offers advice, paperwork, and the instructions required to desire your shipments delivered to the destination across the borders.
Why Should You Use A Amazon Fba Freight Forwarder?
An FBA freight forwarder is not compulsory for importing or exporting products. However, they can be beneficial for companies dealing with Amazon. I'll share some of our first-hand experiences to help you understand further.
FBA freight forwarders help you when your in-house resources are not familiar with international shipping procedures. So, these companies consider these freight forwarders as an asset.
So many online sellers go on with importing in the same way as they are doing for long because – better the devil you know than the devil you do not, right? Many online businesses are making millions by cracking open the shell, which is international freight.
Amazon FBA Freight Forwards have arranged a program that takes you to cover what you would exactly like to understand at each step in the whole process.
A word of warning! These are the freight tips you would like, not the freight tips you need. Between customs bonds, incoterms, and dangerous materials, freight may come up with different challenges. However, Amazon FBA Freight Forwarder is the solution to many of these challenges.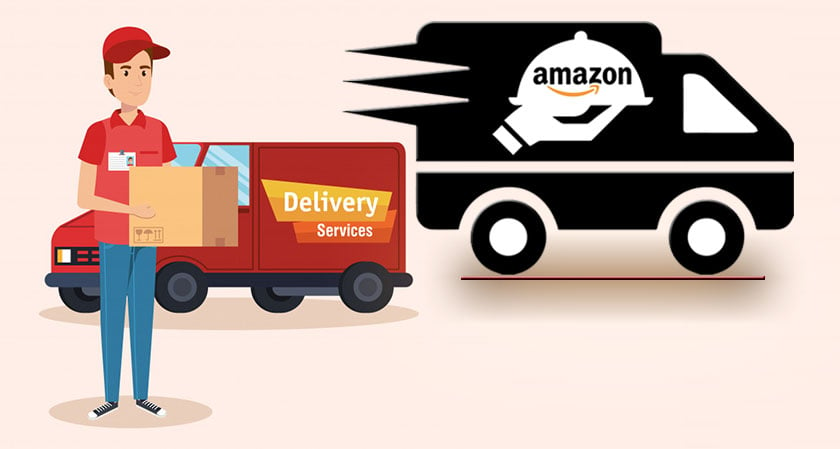 Benefits of Amazon Freight Forwarder?
Being direct with the transport courier sounds good when dealing with, in-city, or in-state deliveries. But things are different when you try to deal with international trading and transporting on Amazon. It necessitates the need for involving an FBA Freight Forwarder.
An FBA freight forwarder offers paperwork, advice, and also the guidance required to wish your shipments delivered to the Amazon.
Other benefits of using FBA freight forwarders are:
1. Effective-Cost
One of the practical benefits of using FBA freight forwarders is that they offer competitive costs depending on the services a business needs.
2. Knowledge about the customs
FBA Freight forwarders have a reasonable amount of experience and knowledge of importing and exporting goods. They know about the customs in the countries they are offering services.
3. Management
Freight forwarders generally specialize in any one service area, either market or transportation services. It allows a business to select which services should a freight forwarder handle on your part. They manage their work accordingly.
4. Special Services offers
The most important advantages of freight forwarders is that they provide trade-related services to an organization. Like, a freight forwarder can provide insurance services to all the shipped products and many more.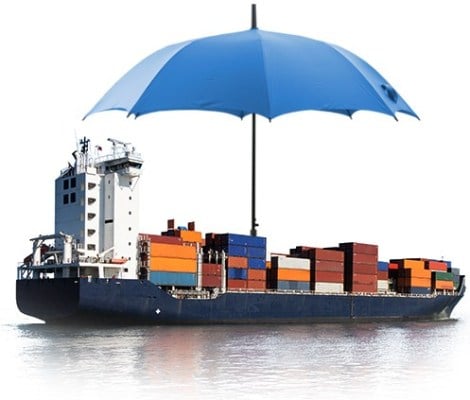 How Do Amazon Fba Freight Forwarders Change For Their Service?
Curious about how freight forwarder charges you for their services? It's understandable because I've been in the same situation as you. There are multiple factors and elements to be taken into consideration. So calculating the cost of any freight forwarding service isn't as straightforward as you think.
You will also come upon some freight forwarders that include certain charges in the advance quotation, whereas others give them as optional add-ons. In some cases, a freight forwarder might not provide a specific service in the least, leaving those arrangements to be done from your cost.
It's required to get a complete breakdown of what's included within the quote before comely to the freight forwarder's service.
Remember that a noted freight forwarder won't have any issue in providing you the detailed breakup. Amazon won't be responsible for any defect, damage, loss, or material difference that happened to your goods after they're delivered.
Here is a breakdown of many shipping elements that are to be paid. Now, in case they are included in a general quote or not, it is something you should confirm with the forwarder you choose.
With this that Amazon will not provide any repay or replacement for the products delivered to a freight forwarder or you.
How To Choose A FBA Freight Forwarder?
Since you know the necessary process of freight forwarders, you'll have much better clarity on what to look for when choosing the competent Amazon FBA freight forwarder for your business.
Analyze and enlist some best FBA Freight Forwarders and their services, along with their contact details. Determine the services you need and whether they can provide that to you. Here are some key factors that helped us choose the best FBA freight forwarders for our company. 
Look for the following:
· Checking Delivery Destinations
Even though the organizations might advertise themselves, saying that they ship internationally, it doesn't mean that those may cover all the countries.
A right forwarder will always add exact information on the website about where they pick up & deliver to.
· Insurance Option
Whether they offer standard insurance to cover the following two things:
· Tracking System.
A sound tracking system provides the following:
Special case notifications
Clear dashboards
Customized reports
Digital copies of paperwork
· Packaging Services
When you contact the FBA freight forwarder, make sure to ask about their packaging services. Look for if additional services are being offered. Mostly, forwarding companies supply sealable bags for little products and labels for bigger boxes.
What Documents Should Amazon Freight Forwarder Provide?
FBA Freight forwarding requires some paperwork, depending upon the country of origin. Ensure that your freight forwarder provides you with those relevant documents. Generally, these documents are:
· Delivery Order
A Delivery Order is a document from a collector, owner, or a delegate of a shipment courier that orders the delivery of the shipping of cargo to another group. This written order allows for the immediate delivery of products to a warehouseman, transporter, or another person who provides warehouse receipts or delivery.
· Dock Receipt
A Dock Receipt certifies that cargo has been received in the warehouse. A shipping organization provides this document. It transfers the responsibility for the safe shipment from the shipper to the warehouseman.
· Bill of Lading
A Bill of Lading is proof that there is an agreement between a shipper of products and a carrier. The customer mostly needs this original copy as proof and to take ownership of the products.
· Sea Waybill
A Sea Waybill is only issued as a cargo receipt. This titled document is used on a trust basis, which means that no Bill of Lading is necessary. The products are automatically approved to be delivered once they reach the destination.
· Air Waybill
An Air Waybill is used when carrying products via air transport. This document acts as a receipt of products and allows the customer to track the order.
· Shipping Guarantee
A Shipping Guarantee is a written document provided by the bank. This document is used in case of departure before freight documents.

How much does it cost to ship From China to Amazon FBA?
Once you have purchased something from China, you have to consider many questions, i.e., what medium should be used to transport purchases from China to Amazon?
Which one is the cheapest way of transport? What are the considerations of customs and duties during transport?
Being a seller on Amazon, you need to do the early preparation work about the transportation medium, custom duties, and other costs. This preparation will help you to set the most competitive selling price. Eventually, you will pursue the optimum benefit.
The cost of products depends upon the medium of transport. Standard products can cost as low as $2, and oversized can cost $137. The airfreight can cost you $4000, whereas; sea freight can cost you $1200 for the same shipment.
You are in need to understand the above-said aspects to know the cost of your goods. To get an overview of cost, take an example to calculate the cost of a 3CBM shipment China to FBA warehouse situated in the USA. It may cost from $200 to $530, depending upon the medium you choose for transportation.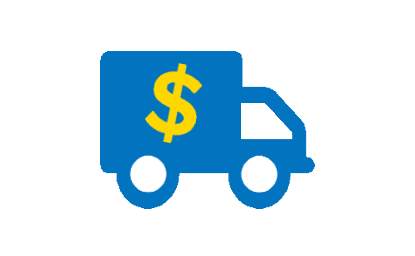 It was just an overview. If you want to calculate the actual cost, then you can use a shipping forwarder calculator.
How to Shipping Goods from China to Amazon FBA:
It is a common and profitable too, to ship from China to FBA as a business strategy now a day. It may seem difficult but is not as in the real world.
You can directly move your shipment from China to Amazon FBA or through a medium instead (including yourself, too, as a medium).
In this write-up, I'll mention the steps that helped me navigate this process. Follow them, and you guarantee an error-free shipment from China to Amazon.
· Investigate importing restrictions on your product:
One must have understandings of importing restrictions relating to his particular products from either China or Amazon FBA. For Example, You cannot ship alcohol and weapons, etc. to the Amazon FBA.
· Test the product with a small shipment:
It will be wise able to start with a small shipment if you are dealing with new goods at Amazon instead of going for the big shipment. It will not only benefit you to understand the whole process but also about the pros and cons associated with that product.
· Choose the right incoterm: EXW, FCA, or FOB:
Incoterm is something like a contract between the supplier and buyer (you), which normally deals with transport risk. They are many, but you should at least aware of these three.
EXW (Ex-works):suppliers love this because they are only supposed to manufacture your goods and deliver these on their factory (workplace) gate. Afterward, the whole responsibility of shifting those goods from the factory gate to the Amazon warehouse is yours.
FCA (Free Carrier):in this mean, suppliers get the responsibility to transport your manufactured goods up to the decided port of their country. Shipment loading is your responsibility. You have to deal with customs on your own.
FOB (Free onboard Vessel):It is just like FCA, but the addition of dealing with customs is on the part of the supplier. The supplier is responsible up for loading to the ship, and afterward, the responsibility is yours.
· Calculate landed costs:
Summing all the costs incurred on the goods to arrive at the Amazon warehouse is the landed cost. It mostly includes goods price, shipping charges, customs duties and VAT, and Amazon Fee.
All costs are pre-calculated, excluding Amazon Fee, and we can calculate Amazon Fee with the help of the FBA Calculator.
· Check out the packaging:
You should know what is suitable and what is not regarding the packaging, before moving your goods to the Amazon Warehouse.
Amazon has the authority to return, refuse, or advise for repackaging if the goods do not meet the packaging requirements set by Amazon. You have to do it at your own cost.
· Find the right forwarder:
Finding the right forwarder saves time and money. Specifically, to choose this out of the Chinese market, you should assess your forwarder on the following basis.
Forwarders must have good Communication in English because, in China, many freight forwarders are not good in English.
Forwarders should pay attention to the user experience. It can be assessed through their website.
Assess the shipping rates of different forwarders.
Are they capable enough of handling the shipments from a Chinese port to the Amazon Warehouse?
· Comprehensive cargo insurance:
Several online insurance companies deal with amazon shipping insurance. Those protect you from any loss, theft, or damage to our goods during transit. It depends upon whether your shipment is by air, land, or sea.
· Paperwork. Lots of it. (Be careful checking):
While trading on an international level, documentation is one of the crucial parts. You may get help from China Magazine to know how to prepare the documentation and applying these in your trade from China. To enlist these documents, you can visit this webpage.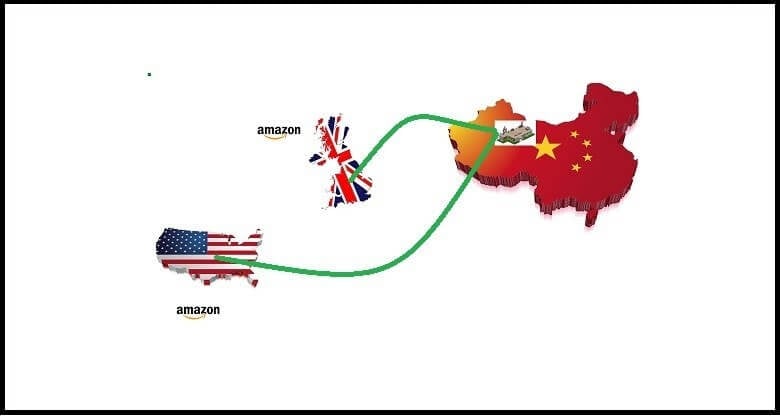 · Get the right Customs bond:
Customs bond is a bond between three parties, Insurer (issuing this bond), Customs and border protection (CBP) of the United States, and the principal (record importer).
CBP gets the assurance through this bond that the importer of record is responsible for fulfilling the requirements of penalties, customs duties, and other obligations.
About Amazon Freight Forwarders & Hand Carry:
It seems very complicated while you are using a forwarder to carry your goods on international levels on your behalf. Amazon does not cover these complications. Well, if you need to use a freight forwarder, you must visit the official site of Amazon.
About Customs, Duties, and Taxes:
When dealing with FBA Amazon, You are held responsible for ensuring that the products are lawfully and legally imported from China to the Amazon Warehouse. Customs, duties, and taxes vary from country to country. You should contact the Chinese Customs Office to get the necessary information.
Vocabulary You Should Know For Amazon Freight Forwarding:
Once you are working with Amazon Freight Forwarding FBA, you should know some vocabulary that is commonly used. Some most important of them are discussed here for your ready reference.
FMC:It is the abbreviation of the Federal Maritime Commission, which approves the companies around the globe to deliver their goods to other companies.
OTI:OTI stands for Ocean Transport Intermediary and is a company licensed by FMC involved in transporting goods by sea.
NVOCC (Non-Vessel Operating Common Carrier): NVOCC is responsible for transporting your goods under their own House Bill of Lading, equivalent documentation without having their ocean transport vessels.
IAC: is the abbreviation of Infrastructure As a Code that eases the process to manage the infrastructure reliable, easy, and rapid.
IATA / CNS:IATA stands for International Air Transport Association, which is an official trade organization in the world's airlines. CNS is an abbreviation for IATA code for Cairns International Airport.
Suggested reading:Shipping From China to Amazon FBA : Step By Step Guide 2020
Top 10 Amazon freight forwarder in china
A freight forwarder can be an essential part of the business when you are looking to source the products from China. These freight forwarders can help you to find the best manufacturing company for your required goods.
As part of personalized services, they offer a set of services which might prove very helpful in this whole process and those are as follows;
Assist you in negotiating with the manufacturers.
Quality assurance
Product development
Packaging and logistics
Here is a list of ten best Amazon freight forwarders in China. They're our trusted partners for almost a decade now. You guarantee only the best services for your business needs. 
This Company has ten years of experience in this field. Either you are dealing with a small order or big, you do not need to worry. LeelineSourcing will assure you about the quality, competitive price, packaging, shipment, etc. They offer you personalized services to make you satisfied and boost your business.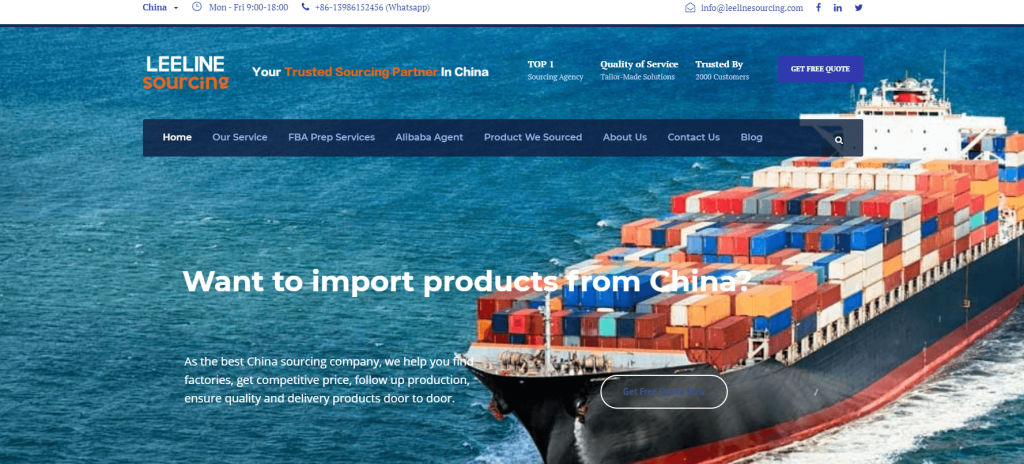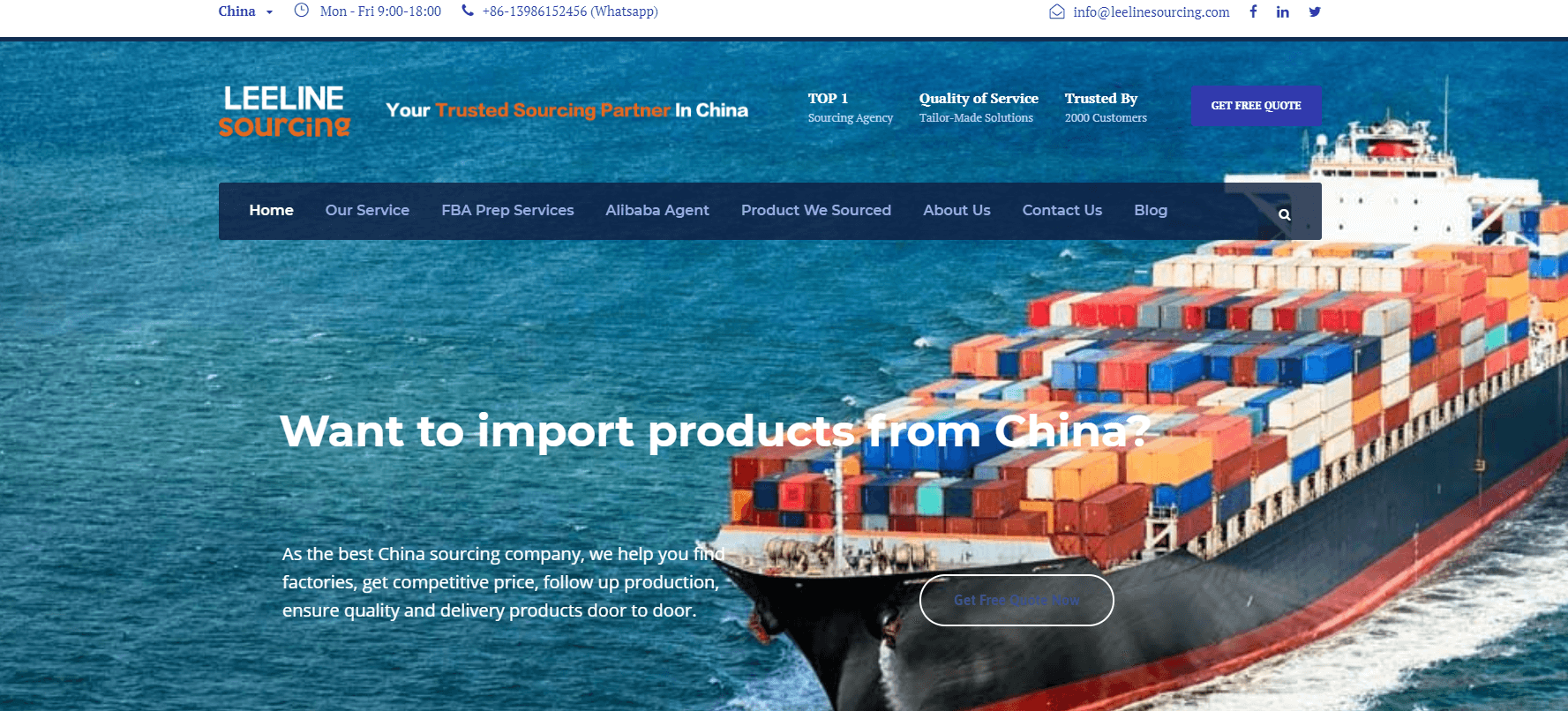 Jing Sourcing
Jing Sourcing is an FBA Freight Forwarder who provides free sourcing to the small land medium customers with as low MOQ as $1000. Customers can get free services like warehousing, inspection, and management of shipment at a very low price.
Other facilities like shipping support, quality inspection, and production management also differentiate Jing Sourcing from its competitors.
FBA China Sourcing
The Company is based in Hong Kong and is a competitive FBA Freight Forwarder in China too. They have experience 25 years in China-based manufacturing, in different industries. They let their customer stay home and take all the responsibility of their business. They find the ideal manufacturer and transport goods to the Amazon Warehouse.
A company has to approach global markets to secure its value in today's volatile and international marketplace. Whether the objective of a client is to reduce risk, innovate, or to save, Dragon sourcing can deliver sourcing services and can conduct market intelligence.
Dragon Sourcing strives to deliver its services, keeping the client's needs in mind. They are very time conscious and compete to the highest standards. Other services include procurement intelligence, procurement outsourcing, Expert in their methodology.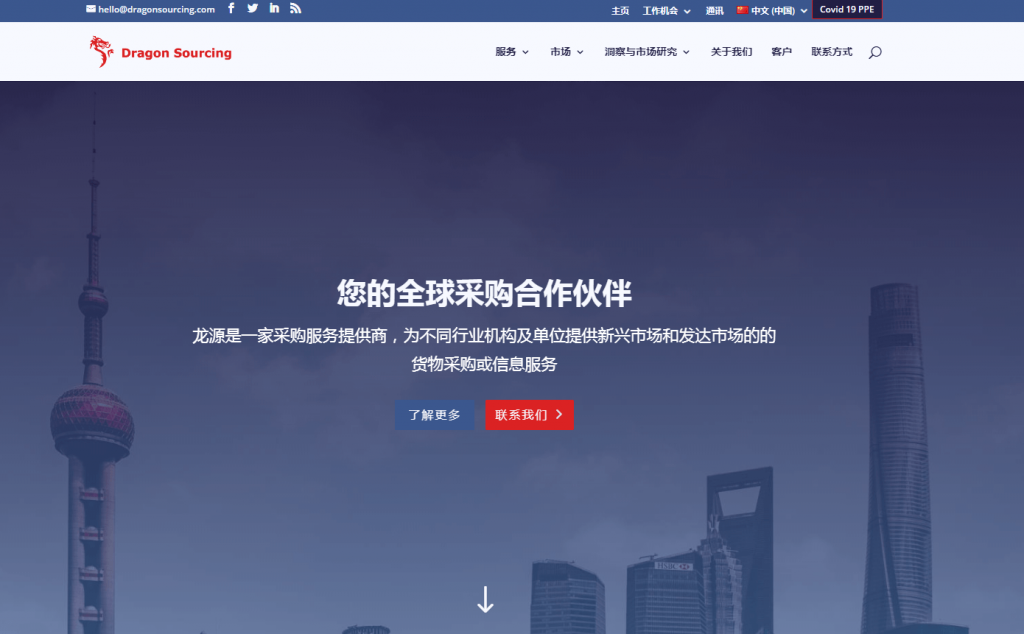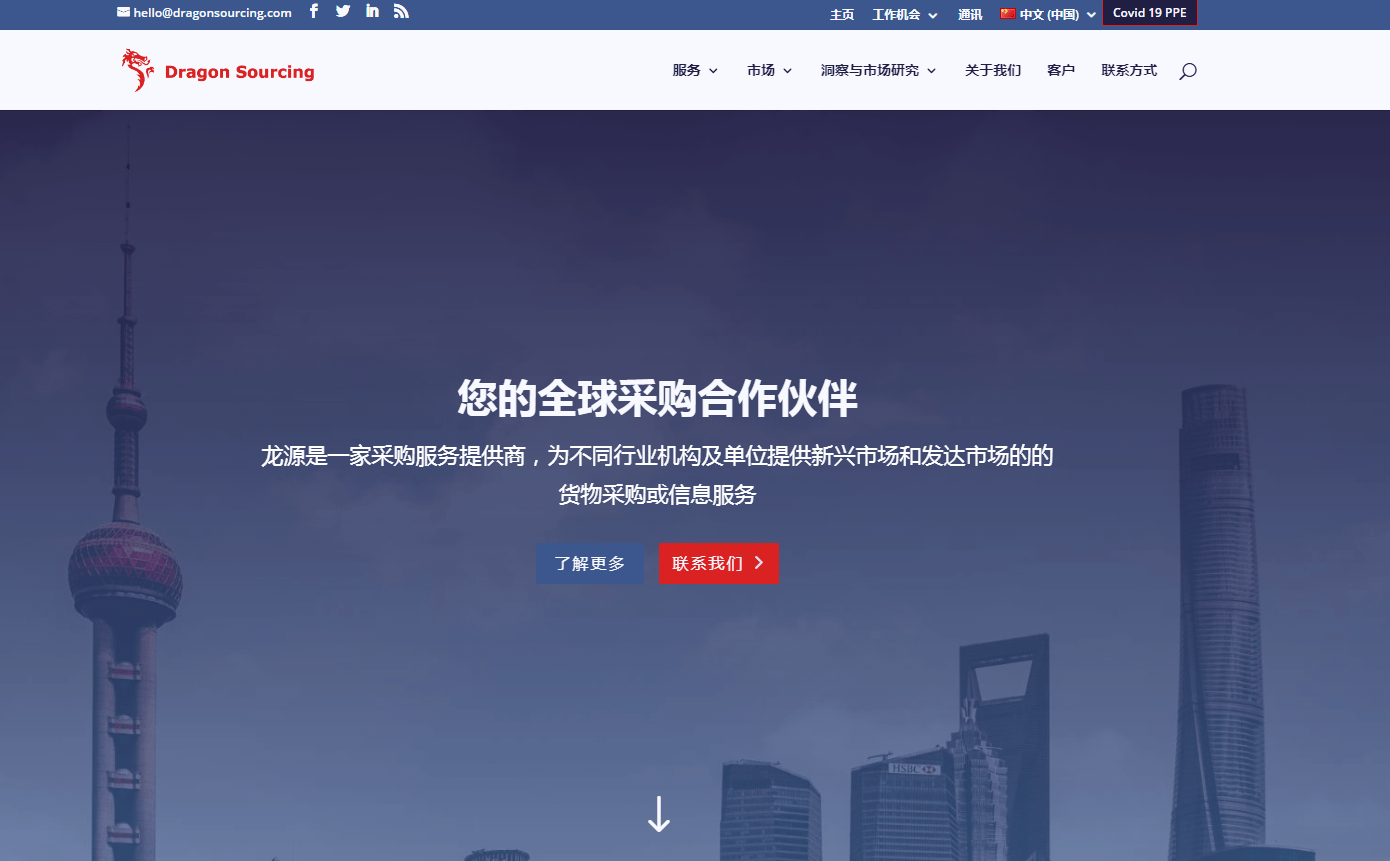 Qaizen Group
Qaizen Group is a high-quality FBA Freight Forwarder who helps its customers a complete set of sourcing services. They offer services from authentication and selection of a manufacturer up to cost negotiation, quality assurance, Product Development, raw material acquisition, customs clearance, shipping, and logistics.
Having integrated processes with a professional workforce and a centralized ERP system, Qaizen Group is in a position to provide the best services on all levels. They offer customer services to solve and sort out the special demands and requirements of the clients regarding sourcing.
China Sourcing Services can source from Taiwan and Hong Kong in addition to China. They have a huge variety of reliable and renowned suppliers from these locations, which enable them to service the customer's needs in a competitive environment.
They held themselves responsible for managing the whole supply chain process to deliver the customer's goods to Amazon or his desired location around the globe. If a customer wishes they can manage their visit to the interesting factory.
Global Trade Specialist Inc has an overseas purchasing team which let their client to specifically focus on their marketing and sales. They take the remaining responsibilities of procurement, shipment, and customs, etc. This company has an experience of more than 20 years in this line. Hence if you want to source something from China to Amazon, Global Trade Specialist occupies a trustworthy position.
JS Sourcing
The Company's objective is to safeguard client orders and attain overall profitability throughout the sourcing process. They are specialists in working SMEs, innovators, entrepreneurs.
JS Sourcing also provides its clients with a set of customized services aimed to facilitate and streamline the clients' business needs in China.
The Company helps its customers to cater to the challenge of working across time zones, business cultures, languages. They make sourcing easier by handling almost everything for whatever you are looking for.
DTL Sourcing helps the client to reach quality goods in China and shipping these Amazon warehouses efficiently at competitive rates.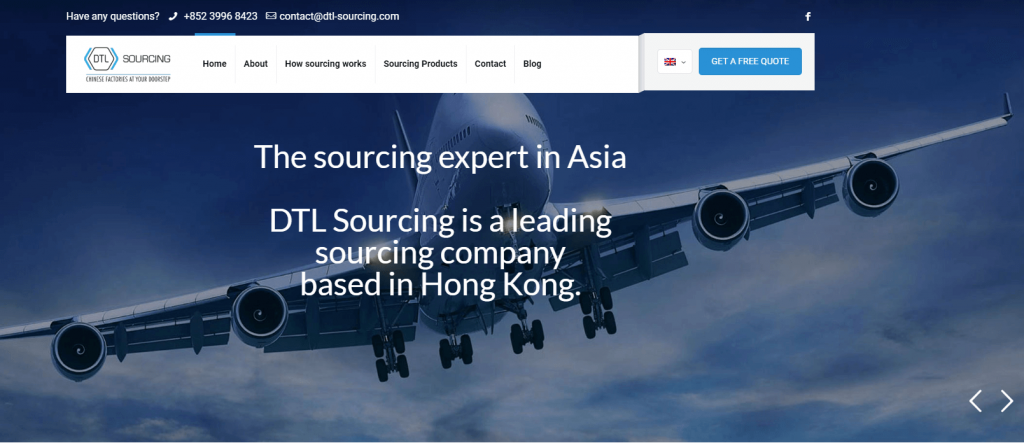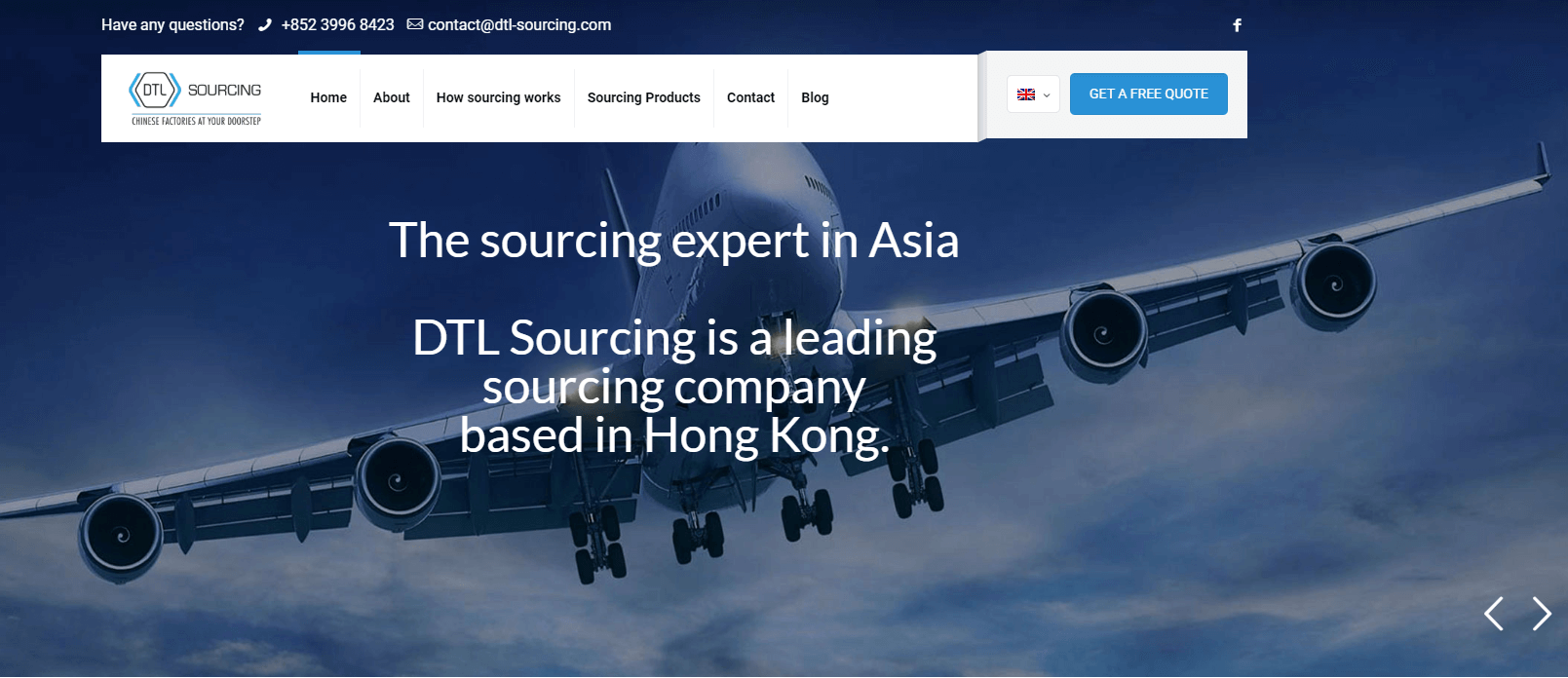 Match Sourcing
Match Sourcing offers sourcing services in China to its global customers. They help with importing from China. They help their client from finding the best manufacturer to shipping the goods to Amazon or the client's doorstep.
Further, Match Sourcing offers services like Product Development, negotiation, sample handling, quality inspection, risk controlling, and shipping arrangements.
How LeelineSourcing Help You Ship From China To Amazon FBA
Our company, LeelineSourcing, has worked with Amazon FBA for a decade. Our team of experts provides you with the top-notch services you need. You can get help in sourcing, preparing, and shipping products from China to Amazon Warehouse.
From its supplier chain, LeelinSourcing will source an ideal manufacturing company to you within two working days after getting a query from you. LeelineSourcing's agent fee is free till you select the right supplier for your said goods.
It also offers you tailored and personalized services like ODM, OEM, logo printing, packaging design, Product Development Negotiation, Samples Consolidate, and Factory Audit, etc. LeelineSourcing also assures that you have approached the right goods at best competitive prices available in the market.
LeelineSourcing offers a complete set of A to Z services, including FBA Sourcing to the Professional Sellers on Amazon, around the globe. Their slogan is: We are your best FBA Agent in China.
Can I ship directly from Alibaba to Amazon FBA?
Yes! You may ship directly from Alibaba to Amazon FBA. I've done this process so many times now. So if you find this process complicated, I'll teach you how. You need to answer a question; have you received the same product you orders in terms of agreed quality and description from the supplier.
If you are doing business with a supplier for long and have developed a trustworthy relationship, then it is ok. Otherwise, you should consider the issue above.
In this mode, you are not using an agent and directly sending products to the Amazon warehouse instead. Bright chances prevail that you may encounter a bad inventory.
Suggested reading:Alibaba Freight Forwarder Guide: How To Find The Right Alibaba Freight Forwarder
Can my supplier ship directly to Amazon?
Yes! Your supplier can ship directly to Amazon FBA easily.
The supplier needs to know the process only in this scenario. Not only can he ship your goods via air, sea, or courier from China to Amazon but also can help you in customs clearance.
SKU code can ease the process. After getting your order, the supplier can paste an SKU code on you every package to differentiate your goods from others.
Then you can export your goods to Amazon FBA using your dashboard. The supplier can help you according to your requirements.
Conclusion
The article tried to explain two very important things that you need to know while trading online. The role of Amazon FBA Freight Forwarder when you are dealing with Amazon and different aspects associated specifically with Chinese markets.
Online business is increasing exponentially in China with time. No one can ignore Chinese markets from this perspective.
At the same point in time, no one can deny the importance of a good freight agent. This article will help you to select an FBA Freight forwarder in terms of Chinese markets.
We are sorry that this post was not useful for you!
Let us improve this post!
Tell us how we can improve this post?