Best China Omnichannel Fulfillment Service
Leeline Sourcing is a sourcing company with over a DECADE of expertise!
We offer CUSTOMIZED omni channel fulfillment services to you. We drop-ship products, manage inventory, and fulfill orders using multiple channels. ALL-IN-ONE service to your satisfaction!
Check our omnichannel model NOW! SKYROCKET your business INSTANTLY!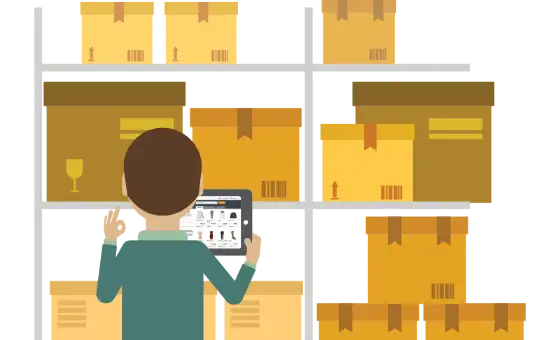 Trusted By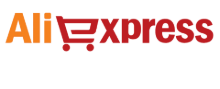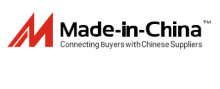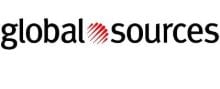 ---
Check Our Best Omnichannel Fulfillment Solutions: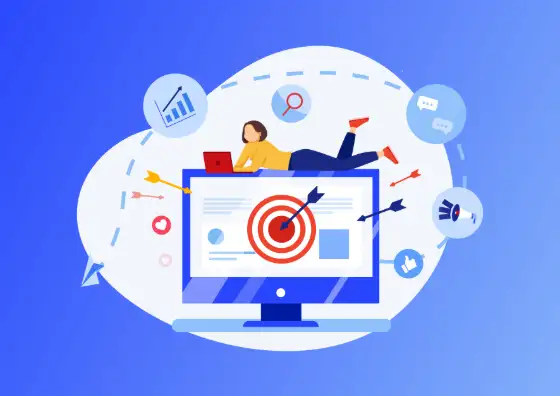 eCommerce Fulfillment
Our company has an expert team specializing in e-commerce fulfillment. We STORE. We PACK. We SHIP. ONE-STOP omnichannel fulfillment services PERSONALIZED for you.
With us, your online and offline customers have a CONSISTENT shopping experience.
You get BOOST sales in NO TIME with our simplified fulfillment process.
Amazon Fulfillment
We provide AMAZON fulfillment service too! We make next-day delivery to the doorstep of your end customer SAFELY.
Also, you get the TRANSPARENT delivery process for your e-commerce business anytime.
In return, you get CUSTOMER SATISFACTION and INCREASED sales!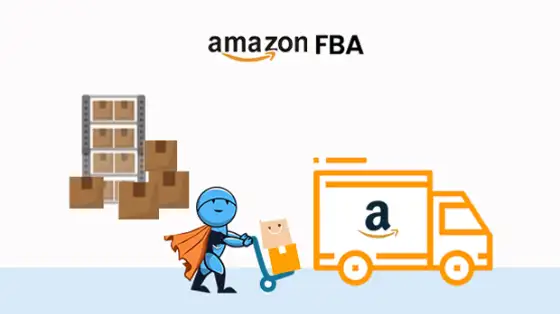 Crowdfunding Fulfillment
We have a professional team to handle your CROWDFUNDING fulfillment service.
We offer PERSONALIZED omnichannel fulfillment services to meet your customer satisfaction. Storage, fulfillment, label printing. You name it, and we have it.
We take GOOD CARE of each of your customer orders. You meet consumer expectations, and they get a BETTER customer experience.
Kickstarter Fulfillment
Being CREATIVE? We help your creative projects get off the ground!
Get your labels and logo printed on one of our FAMOUS products! Books, CDs, T-shirts, we have it all!
We impress your online shoppers with HIGH QUALITY and ENTICING rewards. With our omnichannel fulfillment services, your branding INCREASES in no time.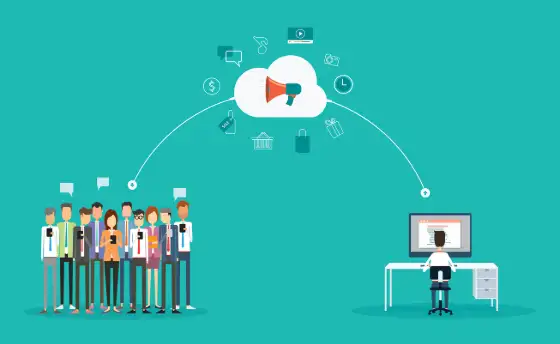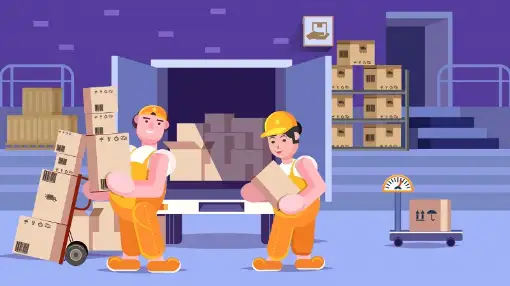 Subscription Box Fulfillment
Deliver products to your customer regularly? We have that SUBSCRIPTION BOX fulfillment service made special for you!
Our UNIQUE fulfillment infrastructure checks your inventory, then packs and ships ON TIME.
No more headaches with no stock or late delivery.
Let our team of experts
handle the Omnichannel Fulfillment for you!
We can make it easier.
Why Partner With Leeline Sourcing?
Convenient Tracking Facilities. The tracking ID is provided by our partnered fulfillment centers. You track your products in REAL-TIME. Your buyers get their products EASIER without hassles!
Affordable Shipping Costs. You SAVE money on your shipping products. We have a RELIABLE team that gives you high fulfillment flexibility. It BOOSTS your company's profit by cutting costs throughout the fulfillment process.
Excellent Customer Care. We guarantee that your customers are at PEACE. So, only the BEST products are offered. You get real-time TRACKING. And TIMELY delivery to the customer's doorstep. With us, you get TOP support.
Flawless Order Fulfillment. You INCORPORATE the shop. Our omnichannel fulfillment services ensure SEAMLESS delivery at the TOP. Your order fulfillment goes off without a HITCH.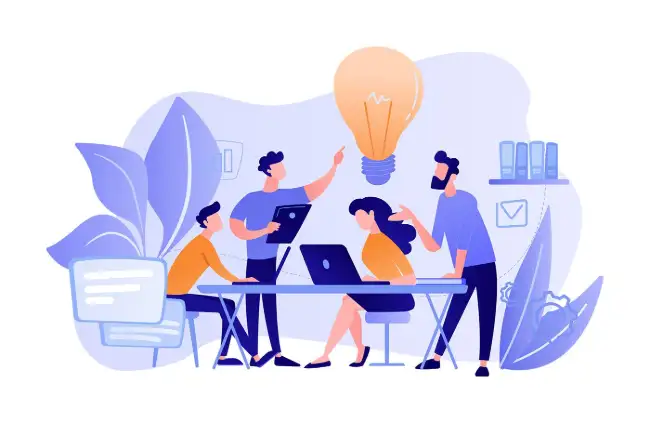 Hear it from fellow Clients
Merci! Just got their help to manage my Amazon stores. They have literally all the services required to grow my ecommerce platforms! I can focus more on my business plan!
– Davina, USA
---
Source Your Products and Start Omnichannel Fulfillment Services
We offer the best price and Omnichannel Fulfillment services to help you improve your eCommerce business.
Omnichannel Fulfillment Services
Welcome to my TRUTHFUL Omnichannel Fulfillment Services review.
I've been managing fulfillment for years and credit much of my achievement to this service. Now, I've done thorough research on China fulfillment strategy based on months of study.
You'll know how to make cost-efficient, timely, and hassle-less fulfillment. With a SEAMLESS shopping experience, your customers will likely return to you. Also, you SAVE HASSLES with the integrated sales channels.
In this article, I will compile the information on Omnichannel Fulfillment.
Let's dive right in!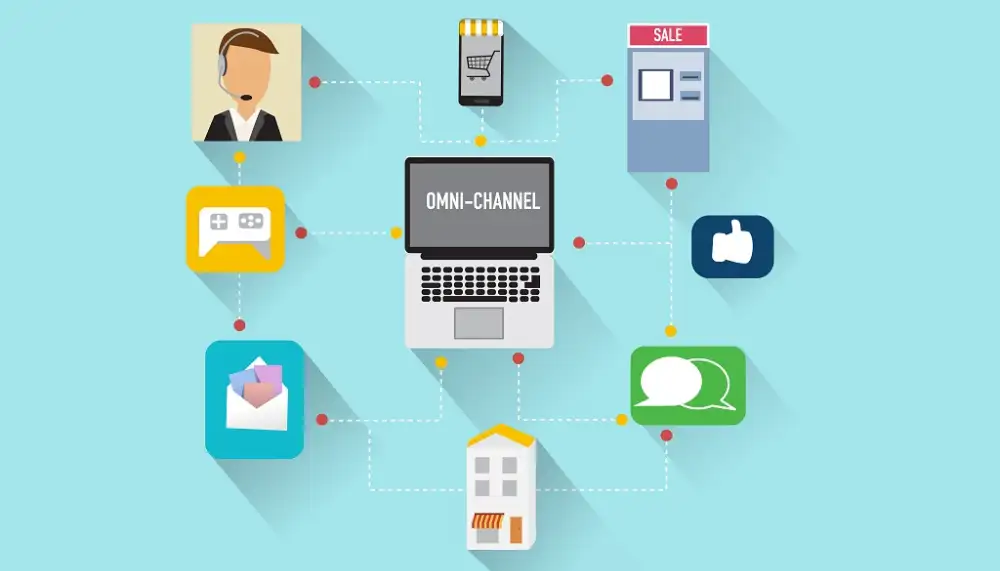 What is OmniChannel Fulfillment?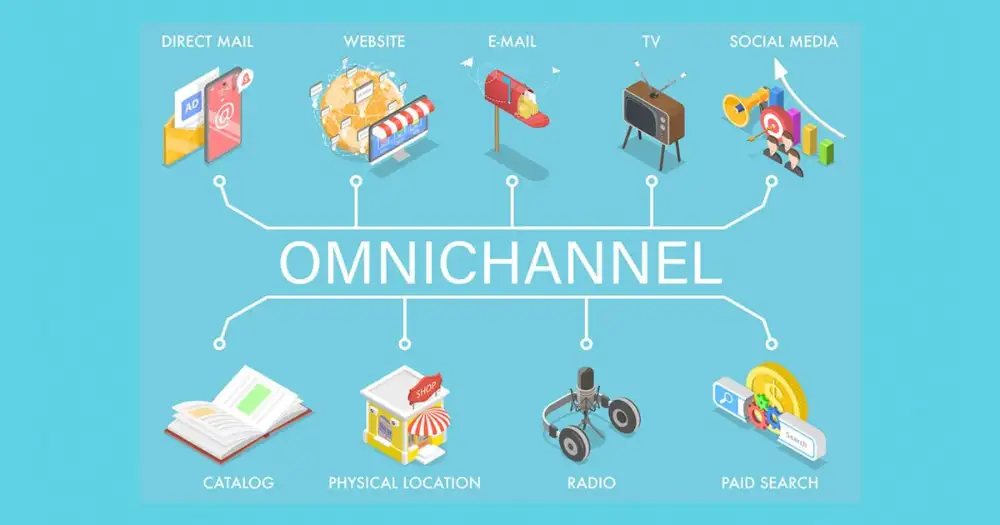 OmniChannel fulfillment is a business strategy that integrates all channels. This includes in-store, mobile, and online.
Take my business as an example. I have a website, an app, and a brick-and-mortar store, all of which I want to be CONSISTENT with one.
With omnichannel, my customers can FLIP between channels without difficulty. A customer can buy online and then select to pick up the item in-store.
Give a CONSISTENT, SMOOTH EXPERIENCE across all channels; you IMPROVE customer expectations. So why not?
Why should you choose Omnichannel Fulfillment?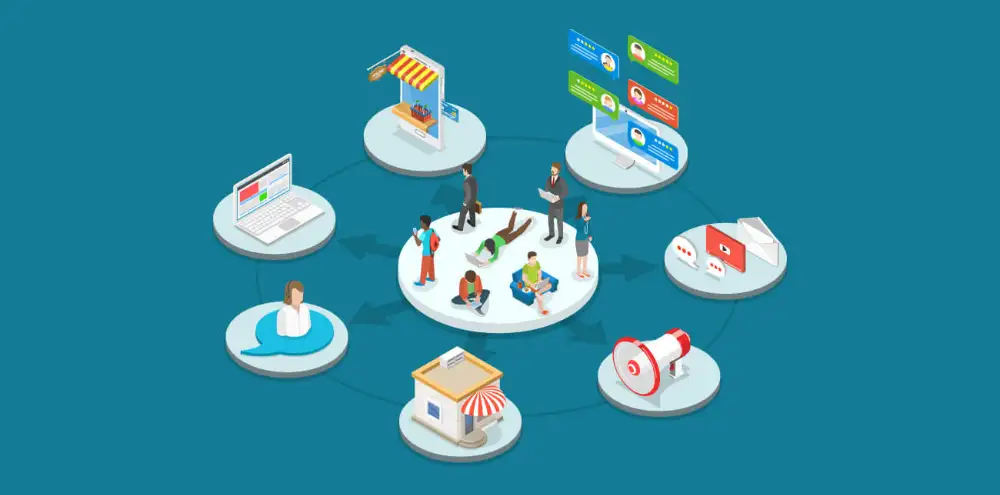 We want our customers to IMPROVE their shopping experience while LOWERING operating costs. Here is when the omnichannel fulfillment strategies come to work.
I've compiled the benefits of omnichannel fulfillment below.
1. Improved Inventory Management
Inventory management is one of the most CRITICAL components of running ecommerce channels. Tracking real-time inventory can be DIFFICULT as operations INCREASE. Especially if many touchpoints require independent inventories.
I get to COMBINE fulfillment operations since I used an omnichannel fulfillment service. What really helps is that this LOWERS inventory cost and warehouse management.
2. Enhancing Customer Experience
When you come across to enhance customer experience, there are some points:
QUICK order fulfillment
REAL-TIME reporting
Access to a WIDE RANGE of products
I get to MERGE inventory for MULTIPLE selling channels. Also, it helps CENTRALIZE the whole process. The Omnichannel Order Fulfillment method improves delivery times. It gives end customers access to goods across DIFFERENT channels.
3. More Effective Supply Chain Management
As I mentioned, Omnichannel Fulfillment Strategy ENABLE you to LINK your sales channels. You get to build a UNIFIED manifestation process. This improves supply chain management to MINIMIZE operational costs and OPTIMIZE entire processes.
With a REAL-TIME warehouse management system, you IMPROVE operating efficiency. Also, it enables more EFFICIENT inventory management for end customers. So they can easily TRACK their items.
First, applying omnichannel order fulfillment to my ecommerce channels was hard. Not long till I realized omnichannel order fulfillment has INCREASE customer experiences!
The INTEGRATED fulfillment processes enable development into NEW sales channels. Also, it allows cross-platform services such as 'buy online, return in-store.' Customers can TAILOR their shopping experience.
These advantages make omnichannel fulfillment a COMPELLING choice. Yet, some problems may make it challenging to implement.
Let's go over some of the CHALLENGES and how to OVERCOME them.
Looking for the Best China Sourcing Agent?
Leeline Sourcing helps you find factories, get competitive prices, follow up production, ensure quality and deliver products to the door.
Challenges for the Omnichannel Fulfillment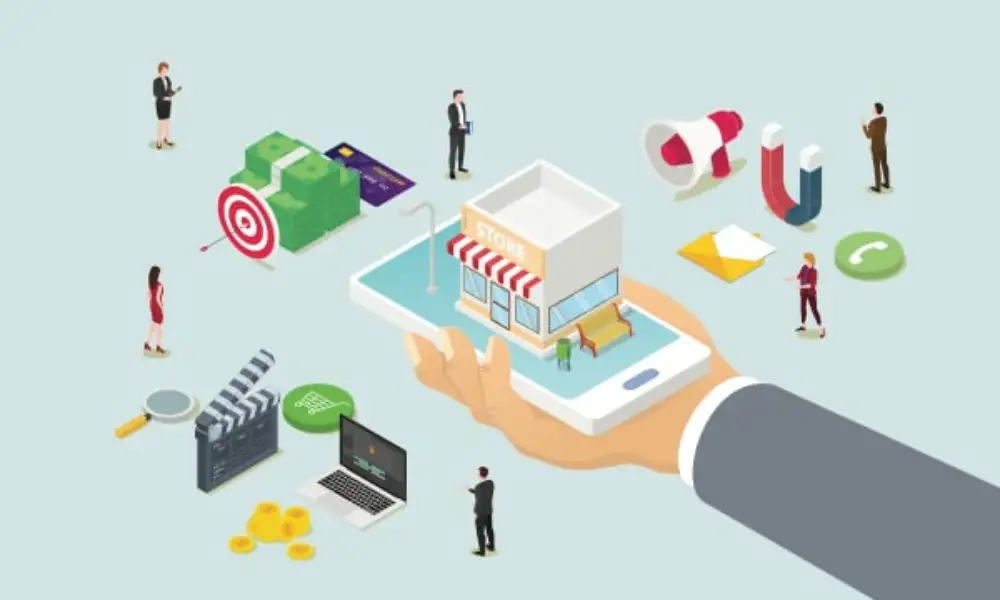 There are challenges to implementing omnichannel fulfillment in your retail stores. You can overcome it by identifying common issues and discovering appropriate omnichannel solutions.
1. Inventory Management in Various Circumstances
SYNCHRONIZING your stocks in real-time across different TOUCH POINTS might be difficult.
The same item may have many SKUs across different platforms. Thus, tracking SKUs in real-time can be more HARDER than you think.
When I test omnichannel retailing, I face some DIFFICULTIES with inventory management. As I need to update my inventory counts in real-time, it is problematic to use many SALES channels.
Here is how I solved the issue. I employ a CENTRALIZED fulfillment platform to track many SKUs across multiple channels. This MAINTAINS track of my inventory. It also ensures that there are no DISPARITIES in my inventory levels.
2. 3PL Partner Management
The OmniChannel Strategy centralizes your FULFILLMENT processes. However, this can complicate your business logistically. Especially if your customer base is scattered across MULTIPLE geographical areas.
In such instances, there is a clear need for better operations management SOFTWARE. The software enables you to manage and interface with omnichannel logistics partners EFFORTLESSLY.
Also, AI/ML provides you with AUTOMATED and OPTIMIZED 3PL options on your platform.
3. Difficult Order Tracking
Today, live order monitoring is essential to the ONLINE purchasing experience. Companies can LESSEN post-purchase anxiety and buyer's remorse. This IMPROVES your platform's user experience. It also MINIMIZES order cancellations.
For my part, I implemented a RELIABLE order tracking approach. Also, I integrated order fulfillment across consolidated CHANNELS. This involves establishing a CLEAR communication path between merchants and buyers.
How to develop an Omnichannel Fulfillment strategy?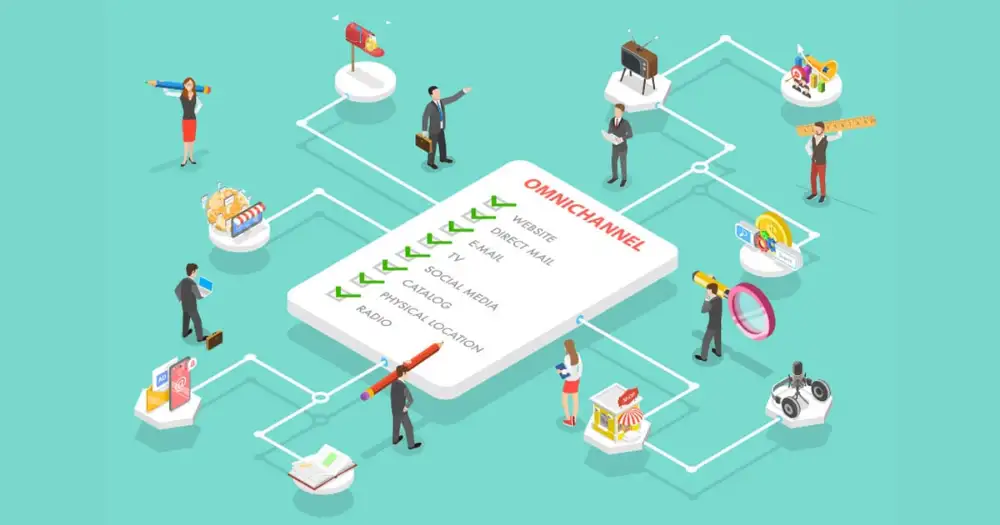 Each brand's and channel's needs can be very different. Hence, there isn't a single omnichannel strategy that works for everyone. Here are some things to consider and some strategies that I find helpful.
Outsource Omnichannel Fulfillment to a Single 3PL
Providers of third-party logistics (3PL) can handle ALL facets of omnichannel fulfillment. One of the GREATEST stuff that I tried.
3PLs offer MULTIPLE CHANNELS of logistics. You get DIRECT integrations to all major e-commerce platforms. Also, they offer QUICK and FREE shipping for selling channels like Google Shopping.
It's simple to expand into ADDITIONAL sales channels. You can maintain control over inventory and orders from a SINGLE dashboard.
Maintain In-house Fulfillment
There are two examples of in-house fulfillment. KEEPING merchandise at home and making daily TRIPS to the post office. The other is RENTING a warehouse and staffing it with fulfillment SPECIALISTS.
However, inventory storage might be DIFFICULT. You might OUTGROW your space or never fully fill it and be bound to a long-term lease.
Use Different Methods and Services for Various Channels
A multichannel distribution strategy requires a VARIETY of fulfillment techniques. Several businesses employ a HYBRID strategy for order fulfillment. For example, handling some tasks IN-HOUSE and partnering with businesses for certain channels.
Amazon has the STRICTEST requirements for Prime badge shipping. Hence I normally employ FBA for Amazon fulfillment.
Some companies have PHYSICAL locations where they can accept in-person or in-store pickups. Some can even fill customer orders, serving as distribution centers.
Get the Best Technology that is Compatible with Various Channels
An organization can combine selling channels with an order management or ERP system. It creates a more UNIFIED fulfillment approach.
CHECK OUT the TECHNOLOGY provided by retail fulfillment suppliers. Integrations with e-commerce platforms and online marketplaces are features of omnichannel fulfillment services. For instance, SOFTWARE for managing refunds and inventory management systems.
Looking to find a reliable Chinese supplier?
As the best China sourcing agent, we help you find factories, get competitive prices, follow up production, ensure quality and deliver products to the door.
Essentials tips for successful Omnichannel Fulfillment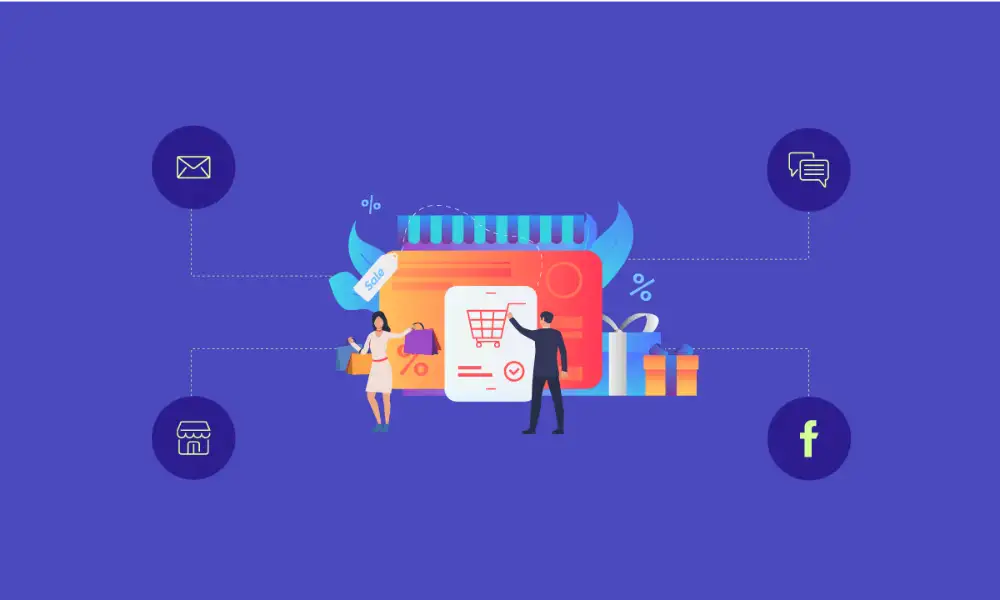 Businesses can definitely make their omnichannel order fulfillment process better. I'll list out my WINNING tips for omnichannel fulfillment below.
Software Streamline
API software comes into help here.
I connected DEMAND signals from channels to the omnichannel delivery systems using API. Each of my customer orders can be assigned to the BEST carrier and service level. Advanced platforms can also use multimodal solutions to deliver the FINEST results.
Reorientation to Routing
Do you know that last-mile delivery costs up to 53% of shipping expenses?
Experience shippers must have the headache of last-mile delivery. I match each shipment with the appropriate mode and service level. This requires a MULTIMODAL approach to complicated network management.
API-driven last-mile solutions use a network of RELIABLE carriers to OPTIMIZE route planning. Even the most complicated and urgent shipments are in good hands. So you can lay back and relax.
Put Visibility First
Visibility is not just a buzzword in the supply chain. It is crucial to the omnichannel order fulfillment and last-mile experience.
INVENTORY visibility is essential for fulfillment operations. Solutions for real-time last-mile updates should be part of omnichannel fulfillment PLANS. It is to reduce the RISK of missing deliveries and unhappy customers.
Don't Sacrifice Rates
The customer's delivery REQUIREMENTS and the fulfillment COSTS are both critical. So how can you kill two birds with one stone?
Investigating choices is crucial to discover the BEST value for money and service. Yet getting quotes from several carriers can be laborious and time-consuming.
You don't have to make COUNTLESS individual phone calls and emails. One tip: compare prices from several couriers using an automated rate shopping platform.
As a result, they can quickly become more PRODUCTIVE and ECONOMICAL.
FAQs about Omnichannel Fulfillment
1. Does omnichannel fulfillment work for retail?
Yes. Omnichannel fulfillment helps to manage inventory to ensure consistent cross-channel fulfillment. Your customer buys at your online store. Then, they return to your brick-and-mortar stores later. 
2. What is omnichannel vs. multichannel fulfillment?
The distribution of products over various channels is known as multichannel retail. Examples are selling goods on their own website and in physical stores. 
Omnichannel retail considers customers' demands and meets them anywhere via all accessible channels.
3. Can you outsource omnichannel fulfillment?
Yes, of course. You can outsource a 3PL (Third-party logistics) to manage your omnichannel fulfillment. Ensure the 3PL can fulfill both B2B and B2C online orders from the same inventory. 
Also, check if your 3PL's value-added service maximizes your product delivery quality. 
What's Next
The omnichannel fulfillment strategy is definitely a practical way to improve customer loyalty. It is the BEST way to minimize your fulfillment cost.
Want to increase the EXPOSURE of your sales channels?
We are ready to lend a hand. LeelineSourcing has more than 10 years of experience in sourcing and marketing. Contact us today to bring your ecommerce business to the NEXT LEVEL!
Do you want a successful import business?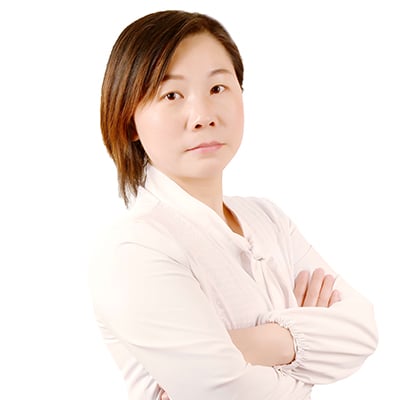 Hey, I'm Sharline, co-founder of LeelineSourcing. We've helped 2000+ customers import from China.
Do you want a better price on product or shipping?
We are sorry that this post was not useful for you!
Let us improve this post!
Tell us how we can improve this post?