Do you want to know how to take photos of products? Product photography will enhance the value of your business so you're on the right track.
We learned how to do various product photography projects through ten years of working with several eCommerce sellers. From shooting large items like house furniture to shooting miniatures like toy action figures, we know the necessary photography steps needed.
We've witnessed how product photography can strengthen brand reputation, increase revenue, and build trust between sellers and buyers. You can also succeed as an eCommerce business entrepreneur using product photography.
We'll go through what product photography is, the different types, and a couple of tips to help you in your journey. Don't miss out and continue reading.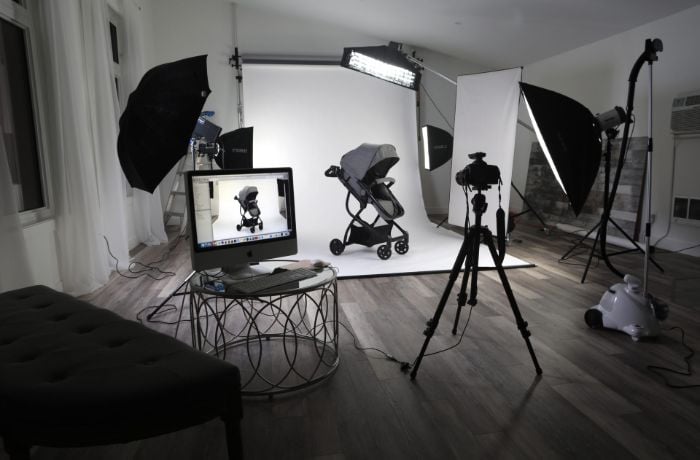 What is Product Photography?
Product photography highlights the best selling points of a product. And these product images aim to entice customers into buying a service or a product. You probably already have product photos if you have an online store. But, if you want customers to buy more products from you, you have to improve your product photography standards.
Pay attention to your product photography because first impressions last.
The Importance of Product Photography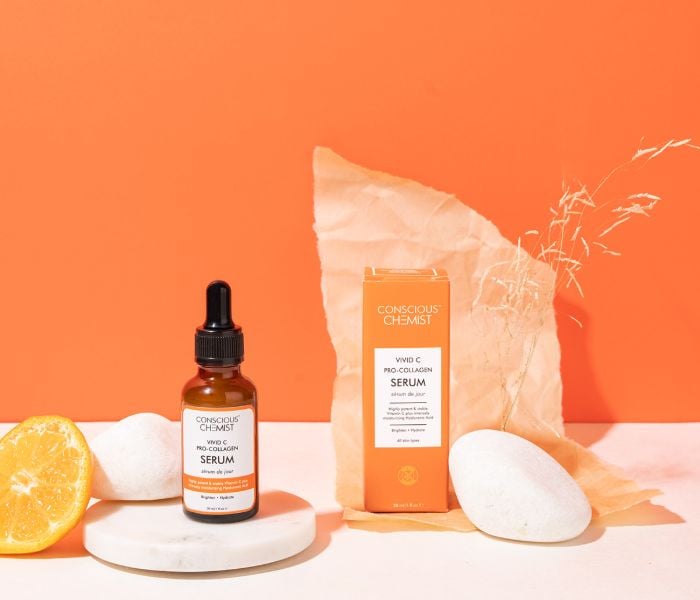 Successful product photography makes people want to buy. And if you can optimize images on your eCommerce website, you'll see an increase in your revenue.
Here are proven benefits of using high-quality photos:
Grabs customers' attention
Images with a high-quality visual appearance tend to get noticed more. So, you'll grab the attention of potential customers, which will give you more chance of having sales.
Make your products stand out
There will be other sellers that sell similar products to what you have. But if your images are better, then customers will choose your store over your competitors.
Builds your brand reputation
If you spend time polishing your product photography, then customers will trust that your products are also of quality. Thus, your reputation will be better, and you can start your branding positively.
15 Types of Product Photography
1. Lifestyle product photography
Lifestyle photos often focus on people and the products that they're using. This photography style depicts the product and the experience of using it. Learn more about lifestyle product photography here.
2. DIY product photography
DIY product photography is the act of taking your product photos yourself. Sellers who own an online store but don't want to spend money hiring a professional photographer often opt for this genre. We wrote this article for you if you want to know how to take your product photos yourself.
3. White background product photography
White background photos are popular on eCommerce websites like Shopify and Amazon. Using a white backdrop is an easy way to produce high-quality images for cheap. A white background eliminates distraction and makes the photos of your products pop out. Click here to learn more.
4. Shopify product photography
Shopify product photography is for product photos used in Shopify. Shopify is an online selling platform, and taking pictures specifically for it can give tons of benefits to the seller. We wrote this article for you if you want to sell on Shopify.
5. Makeup product photography
Makeup product photos highlight the makeup being advertised. This type of photography usually uses close-up shots of the product or the product being used. Sephora and Nordstrom are big companies that create amazing photos for this photography genre. Wanna know more? Read this.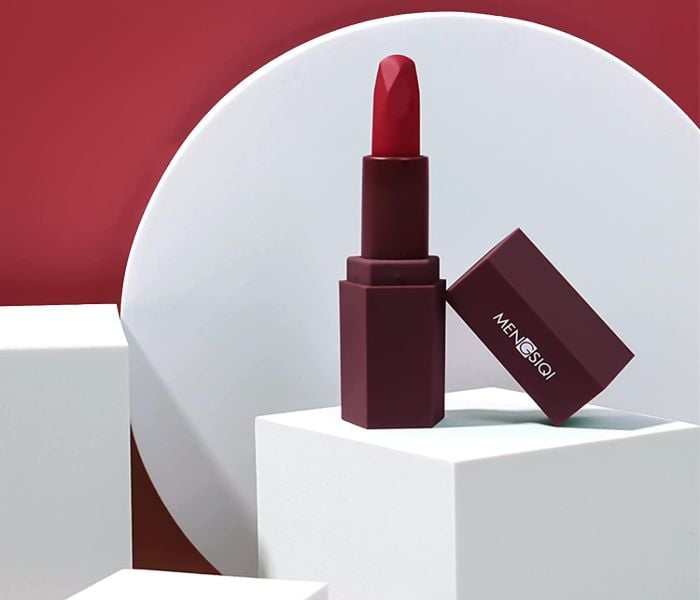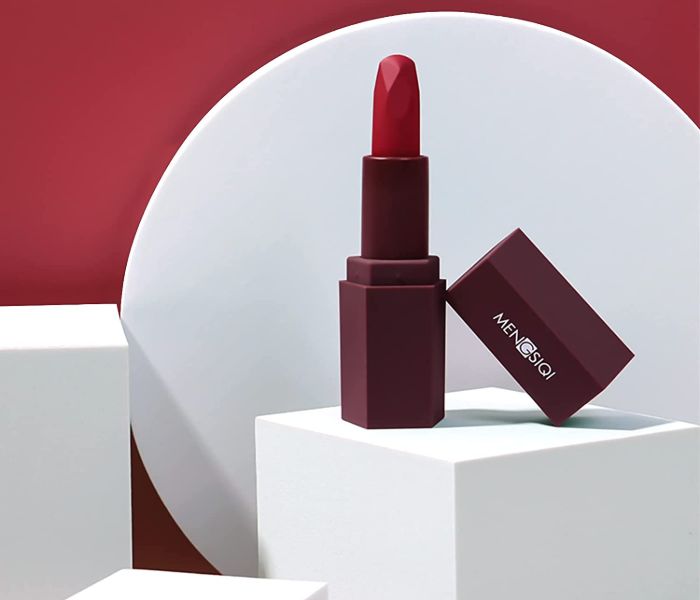 6. Ecommerce photography
The purpose of eCommerce images is to sell your products online. Multiple angles are usually shot to show more photos of a particular product. Having a high image quality is essential in this type of photography as it will help your store stand out from others. Read more.
7. Clothing photography
Photographers use clothing photography to take images of clothes and other pieces of apparel. It focuses on fashion clothing and is often shot with the help of a model to portray the quality of the product. If you want to shoot your own clothing photography, read more here.
8. Shoe photography
Shoe photos highlight the selling points and qualities of a pair of shoes. In shoe photography, the goal is to make customers want to buy the shoes they see in an image. Nike and Adidas have a lot of examples of shoe images. Read more about shoe product photography.
9. Furniture photography
In furniture photography, the subject of the shots is a furniture piece. Furniture is often shot in its natural environment. So, it's best to shoot a bed in a bedroom setting. Go to this article to learn how to shoot your own furniture photography.
10. Commercial photography
Commercial photography is used in promoting products and services both online and offline. The images on eCommerce websites and posters in the streets are part of commercial photography. Learn more here.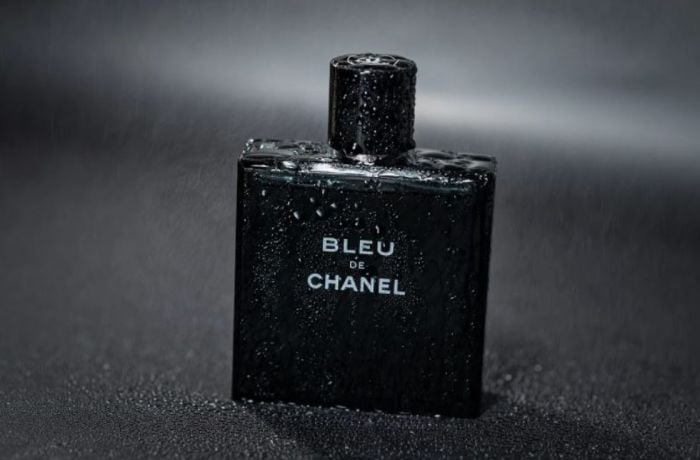 11. Jewelry product photography
This type of photography highlights jewelry and accessories in images. Often, it's shot using a solid colored background to avoid any distractions and make the jewelry stand out. We cover this topic thoroughly in this article.
12. Background product photography
In background product photography, the background of the image is given importance. This can be a colored background, a white background, and even textured ones. Your background choice is essential in having a distraction-free image so click here to learn more.
13. 360° product photography
360° product photography captures every aspect of the product. This type of photography lets customers turn the image around so they can see every detail they want to see. 360° product photography requires a certain skill level, but we can help you do it in this article.
14. Toy product photography
In toy product photography, toys are the main focus of the photos. Toy retailers and companies use this type of photography for advertising their toys. The Lego Group is one of the most famous toy companies that use this type of photography. Want to learn how to do toy photography yourself? Read this.
15. Creative product photography
Creative product photography implements creativity into otherwise dull product shots. Photographers do this by changing the background, using smoke effects, and using a slow shutter speed. There are unlimited ways to be creative about your images. Read more about creative product photography.
Looking for the Best Chinese Products?
Leelinesourcing helps you find the Best Products Made in China with high quality at an attractive cost.
How to take photos of products with an iPhone?
Professional product photography is usually shot using a DSLR camera. But a smartphone camera can also create high-quality product photos nowadays.
To make products with an iPhone or any mobile photography, optimizing your camera's settings is crucial. Choose the highest settings possible and use all the available pixels. Experiment with your camera controls and see what produces the best final image.
Invest in better lighting equipment and never use your camera flash to light up your product. If you have a phone holder, use it as your tripod to reduce camera shake.
Smartphone cameras can create quality product photos as long as you follow the necessary steps.
Do you want to learn more about using your phone's camera to shoot? Go to this article.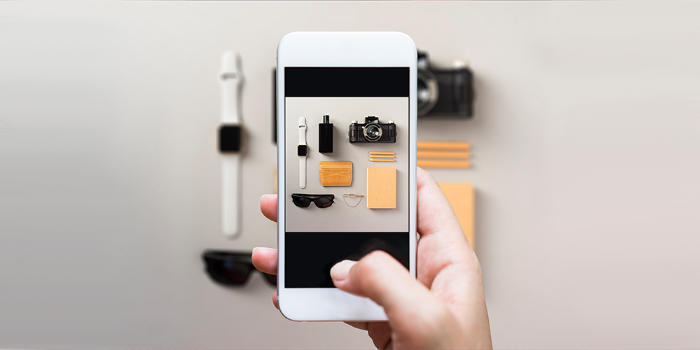 5 Tips for product photography
Tip 1: Have Enough Light
Whether you're using natural light like direct sunlight or artificial light as a light tent, ensure that you have enough fill light in your photo studio. Lighting will be the key deciding factor in the quality of your photos.
Light up your product from all sides and aim for softer light rather than harsh lighting. For product shoot indoors, control your lighting as you do your product photoshoot. This way, you won't get any harsh shadows. You can also use light bouncers like a poster board to disperse light.
Want to know how to build product photography lighting setups? Read more here.
Tip 2: Use Different Angles
Your camera angles will determine how your product photos look. And the only way to choose the best angles is to try them all. Don't shoot from the same position every time.
Whether you're using a professional camera or a phone camera, shoot from various angles. You want your images to entice customers, so let them see all of the desirable details of your product.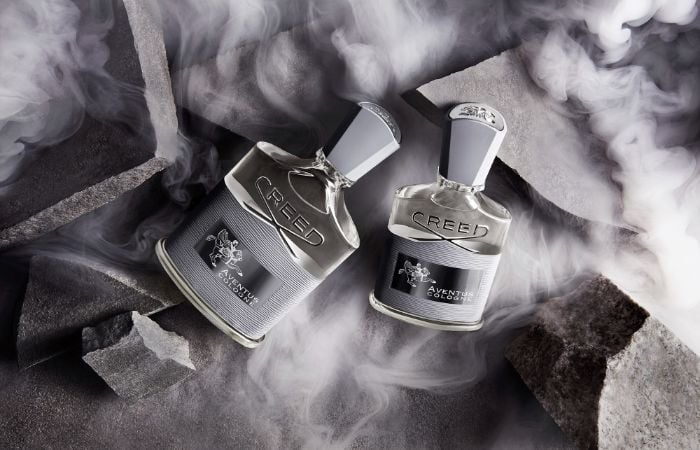 Tip 3: Use Auto White Balance
The auto white balance option in your camera will get the job done. You don't have to adjust this setting manually, so just put it on auto.
This way, you can focus on adjusting other camera settings like the ISO, aperture, and shutter speed.
Tip 4: Try Out Different Lenses
If you can, try to change your lenses now and then. Different lenses have different digital zoom and have various unique features.
If you're shooting for toy photography, a macro lens can benefit you. On the other hand, a wide-angle lens might make it easier for you to fit your product photo in the frame for furniture photography.
Tip 5: Don't Skip Post-production
In any photography genre, it's always best to edit photos before putting them out for the world to see. Plenty of photo editor software is available online. Adobe Lightroom and Photoshop are two of the most popular.
The editing process can take a while to master, but once you do, it will improve the quality of your product photos significantly.
If you don't want to spend extra to edit your images, free photo editing apps are available. For ios and android, you can use VSCO and Canva to edit. And for desktop users, PIXLR and FotoJet can be a good option. 
Looking for the Best China Sourcing Agent?
Leeline Sourcing helps you find factories, get competitive prices, follow up production, ensure quality and deliver products to the door.
FAQs about Product Photography
What do I need for basic product photography?
You need a camera, lights, a tripod, and a simple white background for basic product photography. Use these items to create the most effortless setup to get compelling images with a limited budget. 
Is product photography hard?
Product photography can be intimidating, but it's not hard. With the right tips and guide, you'll be able to take compelling images for your eCommerce store in no time. 
How much do product shots cost?
The cost of product shots depends on your location and who you hire. Some photographers charge higher than others. But if you're going to do DIY product photography, the cost will be significantly lower. 
How can I get high-definition pictures?
You can get high-definition pictures if you increase the image quality of your quality. Whether using a DSLR or a mobile phone camera, change your image quality in settings to select the highest possible resolution. 
What's Next
There are plenty of ways to take photos of products. But don't worry, as we have guidelines for all of these photography styles written above. Prepare your equipment, set up your lights, shoot from different angles, and you'll soon have your dream product photos.
If you are ready to start your business, we'll help you find reputable suppliers that can provide you with photo-worthy products. Click here for a free quotation.
We are sorry that this post was not useful for you!
Let us improve this post!
Tell us how we can improve this post?