Facebook Shop Dropshipping
Are you looking for an EXPERT-VETTED logistics company for your dropshipping needs? Don't worry: Leeline Sourcing has got you covered.
We offer what you need. From finding RELIABLE suppliers and procuring QUALITY products to Fulling Orders. YOU NAME IT!
Scale your business to the moon with Leeline Sourcing today!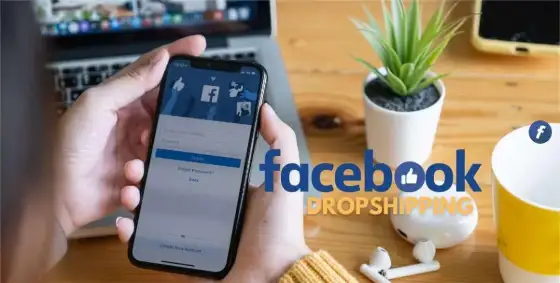 No Risk Free Sourcing No Hidden Fee
You can get Free detailed product quote before order
Trusted by over 2000 Customers
Leeline is your trusted dropshipping business partner in china
Is Facebook Shop dropshipping profitable in 2023
Yes, 100% CORRECT!
Facebook Shop dropshipping is the BEST way to earn up to seven figures in 2022.
Why?
It's the LARGEST social media platform. With a staggering 2.96 billion active users.
With a brilliant marketing strategy, you can start cashing in HUGE bucks in NO TIME!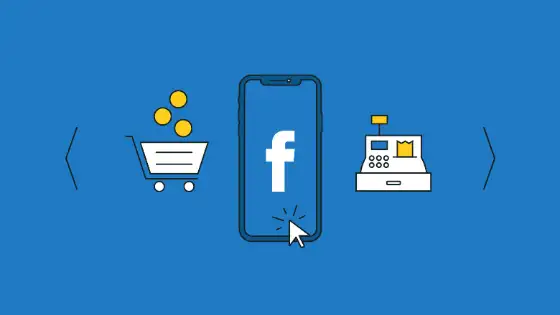 ---
Our Facebook Shop Dropshipping Services Include: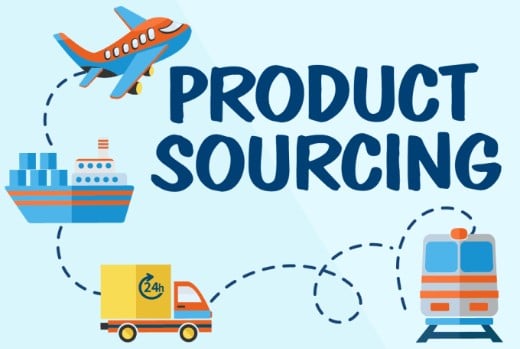 Sourcing Product Suppliers
Leeline Sourcing boasts a team of dedicated professionals. That ensures you get the BEST suppliers. Plus, our decade of industry experience helps us to select TRUSTWORTHY suppliers.
Offering AFFORDABLE rates and DELIVERS on time. You never have to worry about scams when finding suppliers for your Facebook Shop. EVER!
Product Quality Control
Our priority is ensuring you get QUALITY items for your Facebook dropshipping business. That's why ALL our shipments undergo a rigorous inspection system. That weeds out ALL defective items.
No fake items. No quibbles. No nothing. Just TOP NOTCH goods that get customers to come back for more. So you constantly make recurring sales from your Facebook Shop.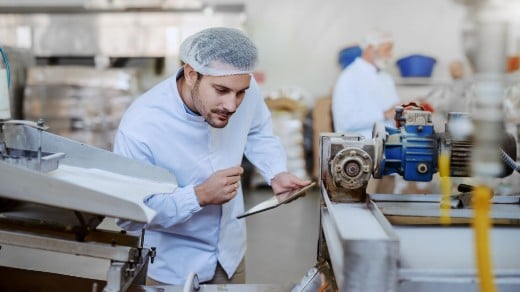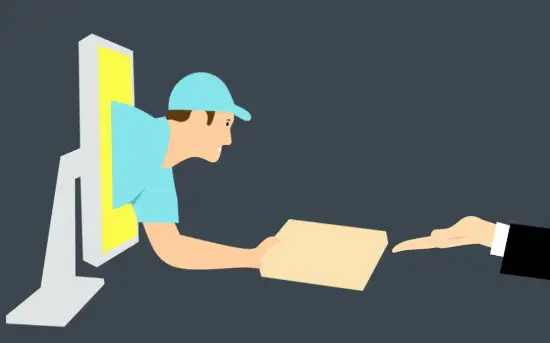 Branded Dropshipping
You want to take your eCommerce store to the next level? PERFECT! At Leeline Sourcing, we help you build a strong brand. That outshines even the MOST FEROCIOUS competition in the Facebook Shop dropshipping niche.
We'll manage, sort, pack, and ship orders DIRECTLY to customers. So you enjoy more free time doing the things you love.
Private Label & White Label Products
Leeline Sourcing offers private & white-label operations for ALL items in your Facebook Shop. It's an EXCELLENT way to collaborate with other brands. And appeal to the LARGER market. Which in turn skyrockets your profit margins to the moon.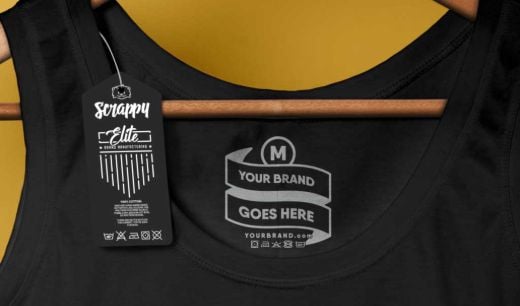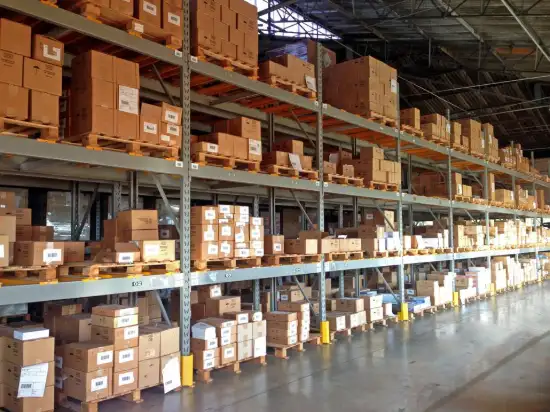 Dropshipping Fulfillment
Leeline Sourcing handles ALL the dirty work for you. That includes finding winning products, packaging, and fulfilling orders.
Keep your customers happy. And get as many sales as you can possibly handle.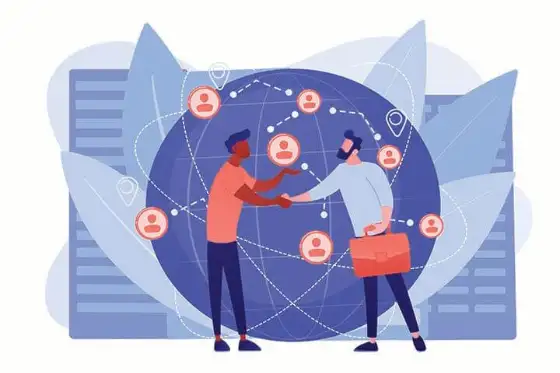 Leeline Sourcing—Offer The Best Facebook Shop Dropshipping
TOP-NOTCH SERVICE. Leeline Sourcing is a master at its craft. We ensure you are on track while launching your Facebook Shop dropshipping business. Plus, ensure ALL your documents align with Facebook merchant terms. You can NEVER go wrong!
100% TRUSTED. We've been around for the past decade. And helped thousands of customers open and run seven-figure Facebook Shops. Our team of professionals will walk with you EVERY step of the way. So you NEVER worry about losing your money.
24/7 CUSTOMER SUPPORT. Our professional team is just a phone call away. We are looking forward to answering all your queries. Just hit us up and get real-time feedback in NO TIME!
Hear it from fellow Facebook Shop Dropshipper
Yoo! The guys over at Leeline Sourcing are the BEST. I'm talking about 10/10 service delivery. 10/10 customer support. Plus, my goods arrived way earlier than the deadline. Definitely working with them again!
– Peter, USA
---
Source Your Products and Start Dropshipping
We offer the best price and dropshipping services to help you improve your dropshipping business. View More Products to Dropship
---
Dropshipping On Facebook: Best 7 Steps To Dropship
Dropshipping is a popular worldwide business model. It works where a company only purchases inventory from a supplier when a customer requests. You might have faced some problems with your Facebook dropshipping supplier. So, it is crucial to know how to dropship on Facebook.
Based on a decade of sourcing experience, we've dealt with hundreds of cases about e-Commerce and dropshipping. You can learn the best ways to own dropshipping business on Facebook.
In this article, we'll explain how Dropshipping on Facebook works. Let's get rolling!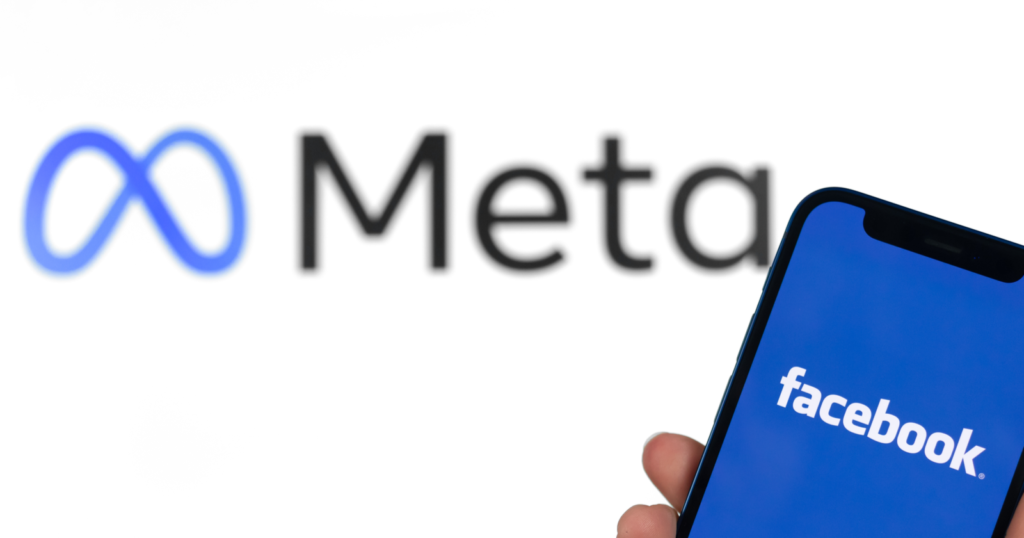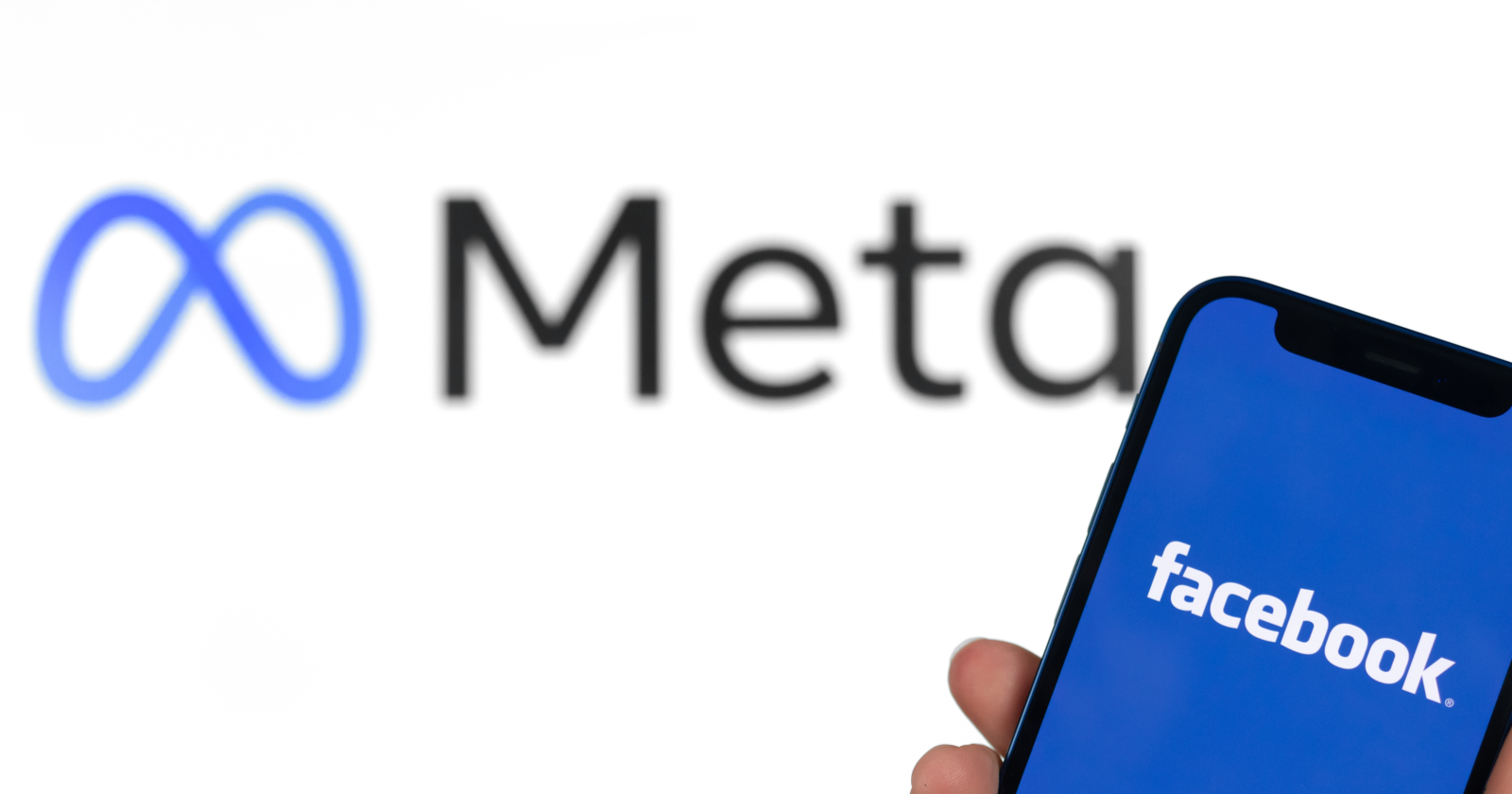 What Is Facebook Marketplace Dropshipping?
Facebook Marketplace offers a platform for dropshipping and business promotion. It allows Facebook users to list products for sale in a few clicks. This great platform displays the products to customers according to Facebook's algorithm.
Dropshippers in the Facebook Market then order the products from their supplier. The product will be shipped from the supplier to the customer.
Pros and Cons of dropshipping on Facebook
Some of the pros and cons when dropshipping on Facebook are:
Pros
Avoid Overstock: You only buy items from your supplier once a customer confirms their order. 
Low Startup Costs: You can save up overhead warehouse fees as you don't need a large product inventory. 
Easy to Setup: You only focus on online business promotions without worrying about the manufacturing process. 
Cons
Many Competitors: There is high competition as everyone can start selling products the same as yours. 
Low Profits: Each item you buy from your supplier costs more. It might not be enough to cover advertising costs.
No Control Over Stocks: If your international suppliers are short on stock, you won't be able to ship the items.
7 Steps to dropship on Facebook
Below are the steps to start dropshipping on the Facebook app.
Step 1: Find the Best Niche
There are many different niches to choose from when dropshipping on Facebook. Choose a category that suits your target Facebook users. They should find your products to be useful. That way, they will be more interested in purchasing items from your store.
Best 10 Niches When Dropshipping on Facebook
Women Clothing
Baby Products
Car Accessories
Beauty Products
Pet Supplies
Electronic Gadgets
Sports Equipment
Jewelry
Men's clothing
Shoes
Looking for the Best Dropshipping Products?
Leelinesourcing helps you find the Best Products Made in China with high quality at an attractive cost.
Step 2: Decide on The Products
You don't need to sell every product from your chosen niche. Just choose the type of products that are popular among your customers. You can conduct manual research on Facebook Marketplace to decide which products are the best sellers.
Step 3: Choose the Reliable Supplier
Choosing a supplier is the most crucial step. Your supplier must be able to supply products at the lowest cost continuously.
Before they ship the products to customers, it is vital to conduct quality inspections to ensure the products meet the requirements previously agreed on.
Printful
CJdropshipping
Syncee
BigBuy
Spocket
Brandsgateway
Modalyst
Oberlo
Salehoo
Griffati
Step 4: Register a Facebook Business Account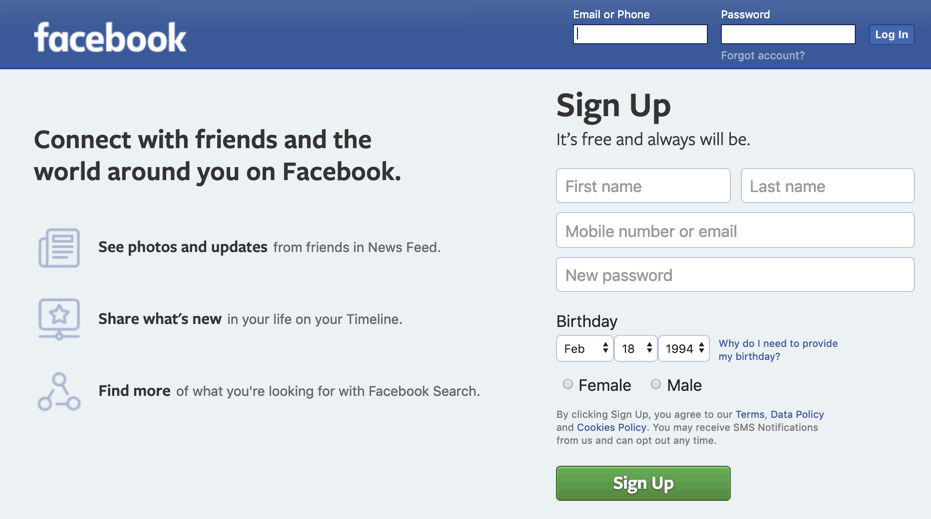 Visit Facebook and sign up to register for a Facebook business page. You will use this to set up a Facebook page.
Step 5: Create a Facebook Business Page
After signing in to your online business account, you can create a Facebook Shop Page. You can change the template of your Facebook shop to suit your style. Download wallpapers that will attract customers to your store. Giving a great visual experience is vital to ensure customer satisfaction.
Step 6: Setup Your Shop Page
Determine the payment method you'd like your customers to use for transactions for easy payment processing.
For transactions outside your country, it is best to choose PayPal to ensure safe and reliable funds transfer. In contrast, bank wiring funds is the most reliable option if you are making transactions within your own country. Facebook also provides different currency options depending on the country you are operating in.
Step 7: Promote Your Page
It is vital to attract potential customers using discounts and offers. You can offer coupons to first-time buyers to make them interested in your page. Social media platforms like Instagram are great to help market your business to drive organic traffic to your Facebook store.
SAFE + EASY Dropshipping on Facebook
We do the hard work in Facebook, so you don't have to: Product sourcing, quality control, shipping, and more.
What factors do you need to consider?
You should consider several factors to build a successful Facebook dropshipping store:
1. Refunds and Returns
In case of defective products, you will have to offer returns or refunds for your customers. As a drop shipper, you should help out with the return process. Check if your supplier's return policies allow you to do so.
Once a customer requests a refund, check if the item is damaged. Send the evidence to your supplier to convince them to send a replacement or refund the money. Remember to apologize to ensure customer loyalty.
2. Shipping Speed
Orders must be delivered fast at low shipping costs. You should partner with the correct couriers who can deliver products faster. It is also essential to choose a suitable delivery method.
The faster a Facebook user receives their product, the more satisfied the customer is. Your couriers should be responsible for taking good care of the products for a positive buying experience.
3. Payment Methods
Configure your payments to ensure transactions run smoothly. Use a bank account for fast and convenient payments for transactions within your country. For clients outside your country, PayPal and Stripe are the best options.
Of course, you may choose other payment gateways. Ideally, choose a method that your clients are familiar with.
How to Avoid the Facebook Ban When Dropshipping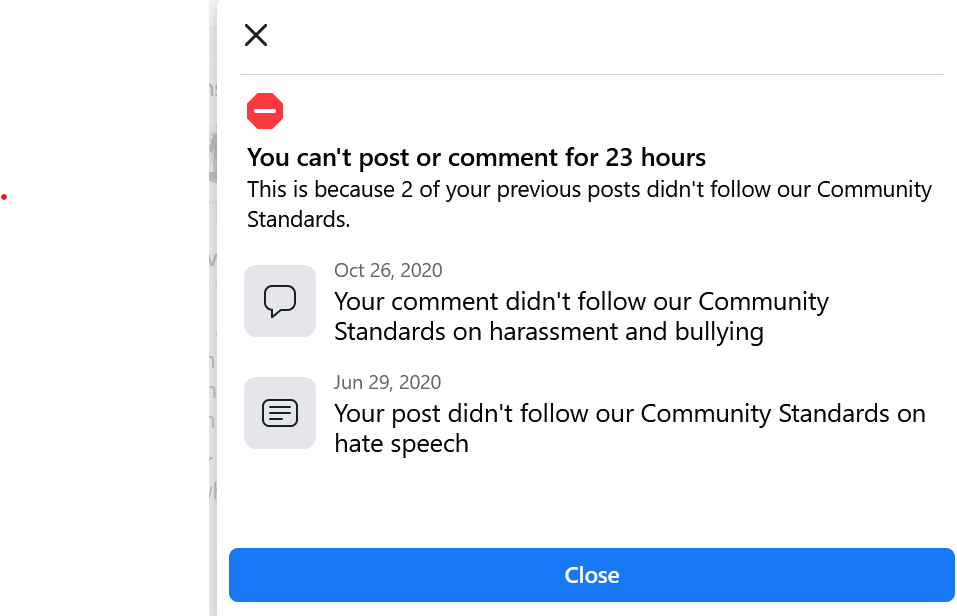 1. Be Honest About Your Products
The photos you post on your Facebook Business Page must match the products customers receive. You can request a sample from the supplier to take a picture of the sample and post it on your page.
Describe the product as well. Make sure the size matches the actual product. If you are uncertain whether you'd be able to deliver a specific request, it is better to avoid empty promises.
2. Avoid Spam
Facebook tends to flag spammy accounts. Avoid spamming inboxes to promote your product. Instead, use creative posts to attract customers' attention. Design them in creative ways to gain organic traffic.
Remember never to use other people's profiles for advertising your products. Facebook will mark you as spam and may end up suspending your account.
3. Radiate Positivity
When posting on Facebook, it is best to include friendly captions. Avoid including negative comments or racist statements. Use your page to promote your own eCommerce business instead of discriminating against others.
If Facebook detects any sensitive content in your posts, it will be difficult for you to reach out to your target audience. Once your active Facebook account is flagged, Facebook won't recommend your business on others' feed pages.
We can Made Drop Shipping on Facebook Easy
Leeline Sourcing is to help Facebook& small businesses sourcing products from China and build your branded business.
FAQs about Dropshipping on Facebook
How Much Does It Cost to Dropship on Facebook Marketplace?
Sellers who operate as individuals do not need to pay any fees to Facebook Marketplace. Each sale will be subject to a 5% transaction fee if you operate as a merchant. You'll need to pay a minimum transaction fee of $0.40.
What Products Are Not Allowed to be Sold on Facebook Marketplace?
Facebook's commerce policy lists twenty-five categories not allowed on the Facebook dropshipping platform. If we violate these policies, our account may be suspended. For example, alcohol, adult products, supplements, and medical products are prohibited. 
How to Use Facebook Groups on Dropshipping? 
Use different types of media to promote your products. It can be in pictures, videos, GIFs, etc. Remember to ask for permission before posting content. Also, always follow the rules the admin sets to avoid being kicked out.
How to Add Products to Your Facebook Catalog?
You can manually add items to your catalog by following these steps:
1. Find the 'Commerce Manager' to select your catalog.
2. Open the 'Catalog' Tab and go to 'Items.'
3. Choose 'Add items.'
4. Add an image and description of your product.
5. Select 'Finish' to save the item.
What's Next
Facebook Marketplace is a famous dropshipping platform. The features allow you to customize your content according to your audience's liking. It helps to target Facebook users that are interested in your products.
Better still, it is one of the most popular eCommerce platforms. It is completely free to kick start your Facebook stores. If you're new to e-commerce platforms, welcome to contact us for more drop shipping information.
Do you want a successful import business?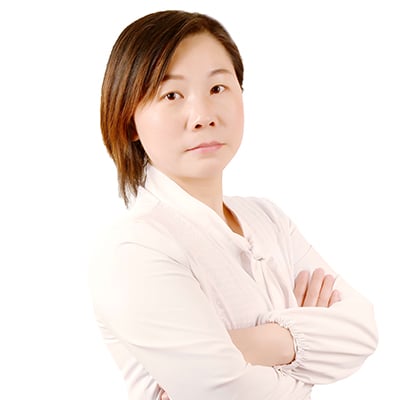 Hey, I'm Sharline, co-founder of LeelineSourcing. We've helped 2000+ customers import from China.
Do you want a better price on product or shipping?
We are sorry that this post was not useful for you!
Let us improve this post!
Tell us how we can improve this post?