Best eCommerce Fulfilment Service From China
Do you want ONE STOP SOLUTION?
Leeline Sourcing offers a COMPLETE solution. From quality sourcing to FAST shipping, we offer all eCommerce fulfillment solutions. Quality and timely is 100% GUARANTEED service.
Skyrocket your sales by winning customer trust.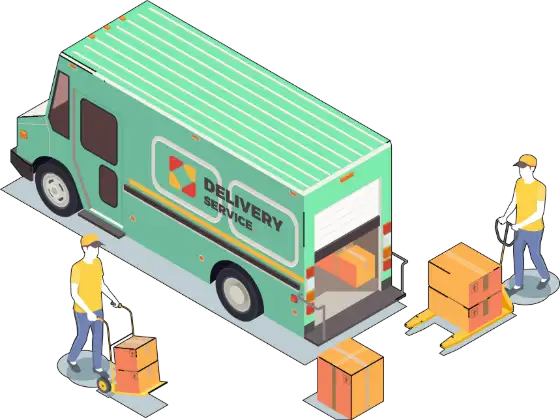 Our BEST eCommerce Fulfillment Solutions
Crowdfunding Fulfillment
We have a SPECIALIZED team for crowdfunding fulfillment. Our agents take your PARCELS. Check quality. Remove the DEFECTIVE products. Pack. And ship to your customers.
Get the BEST eCommerce fulfillment solutions with our TOP-NOTCH service.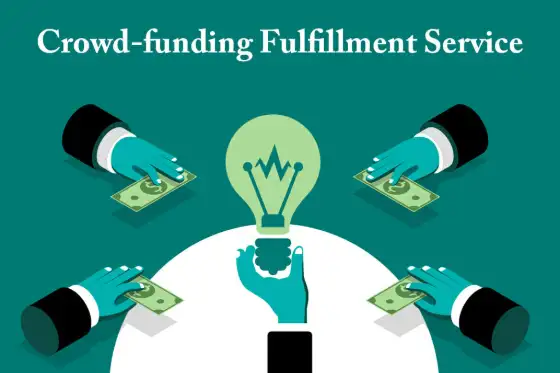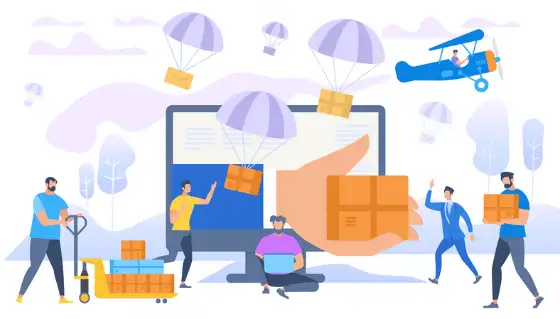 Dropshipping Fulfillment
Do you have a DROPSHIPPING store?
Our logistics experts will RECEIVE all your orders. Customize the product packaging. Jot down the address. And label the products with your BUSINESS logo to get a HIGH promotion.
Enjoy HIGH CUSTOMER satisfaction for your dropshipping fulfillment.
Kickstarter Fulfillment
Have you started your KICKSTARTER campaign for your brand?
Our agents determine the backers. Ship the rewards to them. And ENSURE every item shipped is fully FUNCTIONAL. You even get FREE tracking for your orders.
Get your Kickstarter rewards fulfilled right away!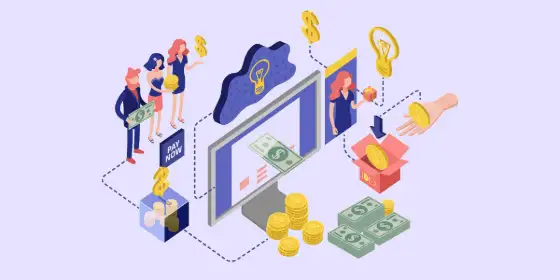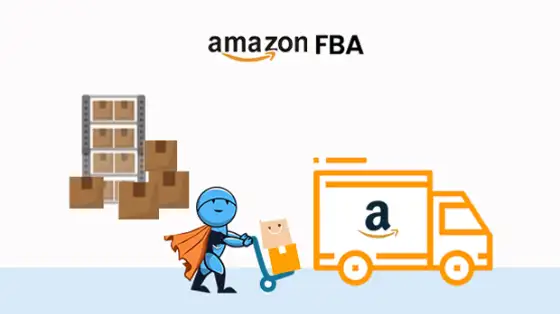 Amazon Fulfillment
Are you an FBA SELLER?
Our team can fulfill all the FBA DEMANDS. We get PRIVATE LABEL PRODUCTS. Remove the SIMPLE packing. Enable the product packaging according to FBA requirements.
Impress your customers with QUALITY products and FAST shipping services.
Subscription Box Fulfillment
Do you have SOME REGULAR customers?
Our shipping agents offer eCommerce Fulfillment SOLUTIONS for subscribed customers. We CHOOSE the predetermined products. BRING UP changes in packing as per customer's requirements. And ship them to your customers with 100% GUARANTEED shipping.
You get On-time shipments for your orders.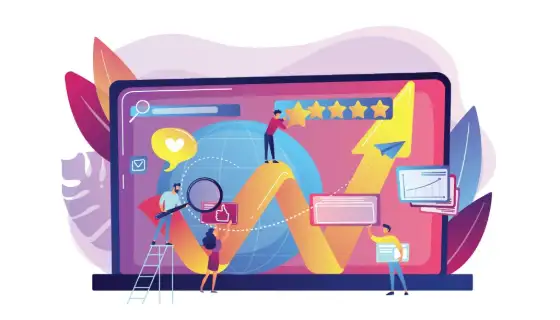 About us
Why Leeline Sourcing Special?
Quality SHIPPING. We have an EXPERIENCED staff for shipments. Years of experience have made them know the every minute nature of shipping. So you expect QUALITY shipments with On-time delivery.
Amazon Compatible Packaging. Amazon has unique requirements for product packaging. And agents make it POSSIBLE. We customize the products and fasten your BRAND labels.
Real-time Tracking. Your customers get the TRACKING ID for your products. It boosts the confidence of your customers. And provides detailed product locations.
Top-Notch customer service. We do not leave you ALONE in our business deals. You choose the products and get EXCELLENT customer service 24/7. We are there through every thick and thin of your business.
Hear it from fellow Clients
I love their services. They helped me out while working on my project. Their team is highly professional. I would love to work with them. Thank you for your selfless services.
– Austin, USA
---
Source Your Products and Make Big Money
We offer the best wholesale price and high quality products to help you boost your business.
---
Ecommerce Fulfillment:Best Guide to Boost Your Online Business
Ecommerce has become a modern way of doing business these days. Hence, these eCommerce businesses need a reliable eCommerce fulfillment partner. They help manage the operation of processing that is fit with excellent services.
Based on our experts in research for over a decade, we have dealt with issues about order fulfillment services. As many businesses want to do business with China, we can help them in the communication process. Hence, you can learn about professional sourcing and order fulfillment services from us.
In this post, we'll share everything about eCommerce fulfillment. Let's dive deep.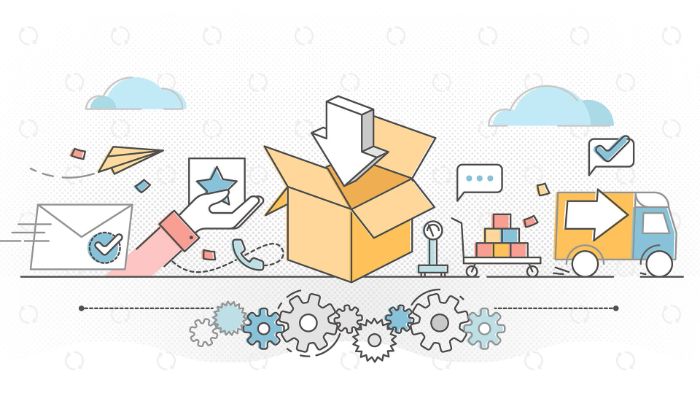 What is Ecommerce Fulfillment?
E-commerce fulfillment is the processing operations for the customer to receive their order. The entire process includes storing, packing, and shipping goods to the customers.
E-Commerce order fulfillment service is suitable for retailers or eCommerce business owners. If you produce your products and can invest a large inventory capital, you can consider it.
They offer these services that can process your orders from top to bottom for you. In this case, your customer can receive their product with professional management. Note that an e-Commerce fulfillment company is not a product manufacturer or supplier.
First, online store owners produce and deliver in bulk to order fulfillment centers. Once a customer places an order, the order fulfillment company will handle the rest. They will pick, pack, and ship the product to your customers.
Difference between Ecommerce Fulfillment Services and Dropshipping
There are several differences between eCommerce fulfillment services and dropshipping:
1.Stock
An eCommerce fulfillment company handles stock for the online store owners. It handles the entire packing and shipping process for you. My Private label brand has a fulfillment partner that handles its supply chain.
The dropshipping online store owner does not have their stock. They sell the products and pass the order to a manufacturer who ships to the customers.
2.Shipments
E-commerce fulfillment service companies ship their product using their resources and fulfillment network.
In contrast, dropshippers relied on the manufacturers to ship orders to their customers.
3.Capital
Ecommerce fulfillment service differs from dropshipping in the capital. It requires huge capital for operations.
In comparison, dropshipping does not need massive capital to start a business. Their operations are online, needing much lesser costs. I started my first Dropshipping store with just 1000$ budget.
4.Profit
eCommerce fulfillment service has a larger profit than dropshipping. It is because they are the ones to set their prices, hence able to control the profitability.
Dropshipper cannot control the pricing that manufacturers offer. Hence, they cannot set a higher price to get a huge profit margin.
Looking for a product to import from china?
Leeline Sourcing helps buyers source the right product at the best cost.
Why Ecommerce Fulfillment Boosts Your Business?
Ecommerce fulfillment is crucial for eCommerce companies who run eCommerce businesses. Based on research, shoppers' satisfaction depends on several factors. They prefer low shipping fees, fast shipping, and good delivery services. In my view, all this could be met through a fulfillment company.
A good e-commerce fulfillment service helps ensure timely delivery and quality delivery services. You can also cut shipping fees and taxes as they are the shipping experts.
It will leave a good impression on your customers, and they will revisit your eCommerce store. Otherwise, you will lose customers due to a lousy eCommerce fulfillment service.
How Does Ecommerce Fulfillment Services Work?
The process of order fulfillment service is simple. There are a few stages in the process.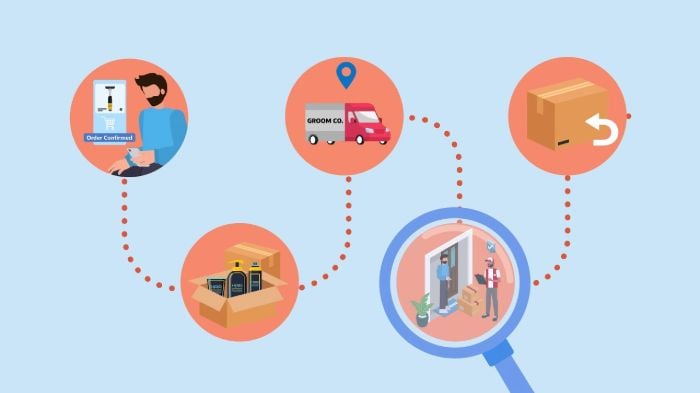 1.Receiving the Order
When you set up an online store, you will list all the items you offer on your eCommerce platforms. Interested customers will place an order. Then, you can pass your order to the eCommerce fulfillment center.
2.Finding the Items
The fulfillment center will then pick up the item that the customer ordered. It is crucial to find the exact item and avoid picking the wrong item. The exact item includes the correct product sizing, color, function, etc.
3.Packing the Products
The customer has to receive the product they ordered in good condition. In general, the fulfillment center will pack the time with additional protection. For instance, with bubble wrap.
Then, they will make an outer layer wrapping and label the goods. It includes the sender's and receiver's information, like name, address, and contact.
4.Shipping the Order
The fulfillment center will ship the product based on your preferred shipping method. For instance, by air, sea, rail, or express shipping. It is where they need to be careful to deliver the accurate address timely.
5.Notifying Customers of Order Status
In your online store system, you can update the order status. For instance, whether you are still packing the order or have already shipped the product. This way, your customer can keep track of their order easily.
In case of undesirable delivery delays, you should inform your customers immediately. It is even better if you could state the reasons and communicate sincerely. If you handle it well, most customers will still revisit your store.
Ecommerce Fulfillment Service Fees
In each stage of the eCommerce fulfillment service, there are specific fees that you need to know.
1.Setup Fees
Setup fees are one-time payments to set up the eCommerce fulfillment service. My fulfillment partner gave me a discount on this because of our big volumes. Some companies charge a flat rate. But, some companies charge depending on the size of the products you want to fulfill.
2.Storage Fees
Storage is where you keep your inventory. Some companies charge storage fees for pallets. The more pallets you use, the higher the price. There are also extra charges for security, climate control, etc.
3.Packaging Fees
The packaging fee is what you need to pay for the packaging process. It covers the fees of the labor who will pack the ordered items. Usually, the fulfillment center charges it by the number of items that need handling.
4.Shipping Fees
You will also need to make shipping costs payments so your customer can receive their order. Different destinations will have different charges of shipping fees. I often ask to buy their bulk shipping plans which are often cheap.
5.Return Fees
If your customer is not satisfied with the product, they will return them, and it will incur return fees. It also includes the after work of the returned items, such as inspection for problems.
6.Account Management Fees
The account management fees refer to the administration that handles your order invoices. It includes the communication process with your suppliers, system management, etc. Some companies will charge based on the contract set up.
7.Customer Service Fees
Some eCommerce fulfillment services companies also handle customer service for you. It depends on the setup fees you paid. If you have made a vast set-up fee, you will get a team of customer service professionals. They could help handle your customers' inquiries.
Types of Ecommerce Fulfillment Services

There are three types of eCommerce fulfillment services. You need to determine the best type of service that benefits your online business.
1.In-House
In-house fulfillment is easy and suitable for small business operations. You'll handle all the fulfillment processes using your resources. It is time taking so I ignore the In-House fulfillment option.
You don't have to invest in a warehouse or equipment to store your inventory. Hence, it is popular among small retailers due to lower costs incurred. But, you might have limited storage and labor.
2.Dropshipping
Dropshipping is also a fulfillment method that you can use. Dropshippers do not involve themselves in the fulfillment process like packaging and shipping. Instead, their supplier handles it for them. I also go with Private dropshipping agents who handle all of these operations.
It has the advantage that the eCommerce company does not have. You do not need to have large capital to start your dropshipping eCommerce business.
3.Third-Party Logistics (3PL)
Third-party logistics is a fulfillment service that takes over the entire fulfillment process. It is suitable for large businesses that need a huge team to handle the fulfillment process.
Hiring a third-party logistics company allows you to focus better on other aspects. For instance, on the sales and marketing strategy.
Top 15 Ecommerce Fulfillment Services
Amazon FBA
Amazon FBA is considered the leader in eCommerce. It has over 170 fulfillment centers and 150 million square feet of warehouses. I only have to handle the order management and marketing from my seller central. You can use Amazon FBA to handle your inventory and fulfill orders. With Amazon FBA, you can receive protection and move elements.
Amazon FBA: Features
Two-Way Inventory Management
Subscription Box
Advanced Reporting
Customer Support
Multichannel Integrations
Amazon FBA: Pros and Cons
| | |
| --- | --- |
| Pros | Cons |
| Large Network of Warehouses | Only for Amazon Sales |
| Prime Delivery Speeds | Fees Change Regularly |
| Handles Return and Customer Support | Strict Receiving Guidelines |
Amazon FBA: Pricing
Amazon FBA has straightforward fees that you can refer to:
Services
Pricing
Pick and Pack
Small – 2.41 USD/ 10 ounces or less – 2.48 USD/ 10 to 16 ounces
Large – 3.19 USD/ 10 ounces – 3.28 USD/ 10 to 16 ounces – 4.76 USD/ 1 to 2 pounds – 5.26 USD/ over 2 pounds
Inventory Storage
Standard Sizes – 0.69 USD/ cubic foot
A Fast , Easy and Cheap Way to Ship from China
Do not hesitate to contact Leeline Sourcing at any time regarding your shipments from China.
Whiplash
Whiplash has over 20 shipping facilities in the US, the UK, and Canada. This California-based fulfillment service provider is well equipped to help grow businesses. It offers real-time inventory management and smooth integrations in its multiple fulfillment centers.
Whiplash: Features
Dropshipping Support
Single Dashboard Automation Tools
Returns Management
Bundling and Kitting Services
Live Order Editing
Whiplash: Pros and Cons
| | |
| --- | --- |
| Pros | Cons |
| Easy Step Up | Not Practical for Small Business |
| Offer Discounted Shipping | Limited Customer Support |
| Huge Control | Has a Minimum Order |
Whiplash: Pricing
The pricing for Whiplash is not open on their website. You can contact them and discuss their charges for their services.
ShipBob
Shipbob is an eCommerce fulfillment company started in 2013. It has fulfillment warehouse space in Chicago, Philadelphia, Los Angeles, and Dallas.
They have collaborations with the leading eCommerce platforms and major eCommerce business sites. For instance, Shopify, Woocommerce, Magento, and so much more. Many reviewed this order fulfillment company provides one of the best fulfillment services.
ShipBob: Features
Multiple Fulfillment Center locations
Technological Dashboard
Distributed Inventory Management
Order and Return Management
Advanced Search Filters
ShipBob: Pros and Cons
| | |
| --- | --- |
| Pros | Cons |
| User-friendly | Pricey |
| Great Ecommerce Integration | Slow Customer Service |
| No Minimum Order Required | Lagged Service Pages |
ShipBob's Pricing
ShipBob charges on the five services that they offer, such as
| | |
| --- | --- |
| Services | Pricing |
| Receiving | 25 USD/ first two hours40 USD/ hour afterward |
| Storage | 40 USD/ pallet per month10 USD/ shelf per month5 USD/ bin per month |
| Pick and Pack | Free/ first four picks0.20 USD/ pick afterward |
| Standard Packaging | Free:-Plain Boxes-Mailers-Tape-Dunnage |
Deliverr
Deliverr is a promising eCommerce fulfillment service that can manage your fulfillment requirements. It integrated with major eCommerce platforms like Wish, Shopify, Amazon, eBay, and Walmart. One of my friends uses them as a one-stop fulfillment solution for all of his online stores. The Deliverr team can fulfill orders from various websites easily with Deliverr.
Deliverr: Features
Cost Calculator
Filter Inclusion
National Shipping Support
Inventory and Order Tracking
Stock Keeping Unit Testing
Deliverr: Pros and Cons
| | |
| --- | --- |
| Pros | Cons |
| Easy To Use | Does Not Integrate with Woocommerce |
| Great Customer Experience | Not Suitable for Small Orders |
| 2-day Shipping Available | No Returns Processing |
Deliverr: Pricing
Deliverr offers simple fulfillment service pricing. It combines all the costs into a single fee.
| | |
| --- | --- |
| Services | Pricing |
| Storage | 0.72 USD/ cubic feet |
| Fulfillment | Standard -3.99 USD/ unit |
ShipMonk
Shipmonk is a leading fulfillment provider launched in 2014. It provides a fulfillment service with a transparent fulfillment and shipping process.
It has an all-around fulfillment service with access to a large integration list. You can feel free to choose whichever integration suits your business.
Shipmonk: Features
Back-End Store Management
Freight Management
Wide Customization Options
In-Class Support
Users Permission
Shipmonk: Pros and Cons
| | |
| --- | --- |
| Pros | Cons |
| Good Checkout Experience | Minimum Monthly Pick and Pack Fee |
| International Shipping | Limited Fulfillment Warehouse |
| Various Branding Options | No Climate Control |

Shipmonk: Pricing
Shipmonk charges based on the number of orders per month.
| | |
| --- | --- |
| Number of Orders Per Month | Pricing |
| 0-500 | 2.50 USD/first item0.50 USD/each additional item |
| 501-1000 | 2.25 USD/first item0.50 USD/each additional item |
| 1001-2500 | 2.00 USD/first item0.40 USD/each additional item |
| 2501-5000 | 1.80 USD/first item0.35 USD/each additional item |
| 5001-10000 | 1.50 USD/first item0.30 USD/each additional item |
| Over 10000 | Customized Pricing |
Shopify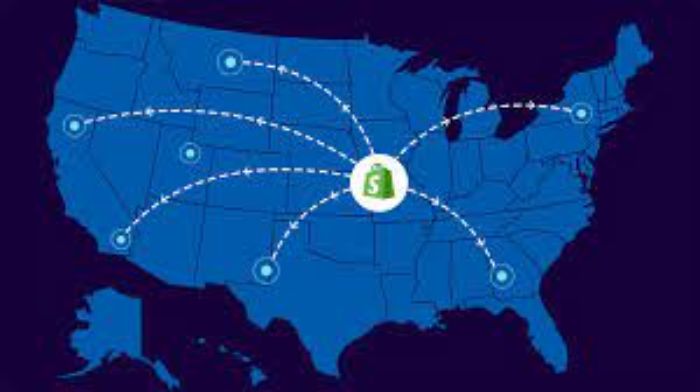 Shopify also offers standard eCommerce fulfillment services that support inventory allocation. It has an excellent Shopify fulfillment network.
This Shopify fulfillment network helps its merchants to fulfill orders from customers. It also allows them to deliver orders to the customers as fast as possible.
Shopify: Features
Machine Learning
Predictive Reports For Orders
Custom Packaging
Multiple Channels via Shopify fulfillment network
Global Partners
Shopify: Pros and Cons
| | |
| --- | --- |
| Pros | Cons |
| Easy to Sync Inventory Info | Advanced Features are Expensive |
| Reduce Shipping Expenses | Limited Control |
| Excellent for Shopify Users | New to The Market |
Shopify: Pricing
It is determined on a by-business basis. Hence, their team will have to understand your business fully for a suitable quote for you. The quote includes all the logistics services, packaging services, and others.
Red Stag Fulfillment
Red Stag Fulfillment specializes in large shipping with heavy items. Many leading eCommerce platforms like Shopify integrate with Red Stag Fulfillment. Their integrations saved me a lot of time through fulfillment automation.
This company guarantees risk-free shipments and takes full responsibility for any damages. It is suitable for companies that offer heavyweight items with low sales volumes.
Red Stag Fulfillment: Features
30-day Trial
American Consumer Support
Ecommerce Integrations
Back-End Management
Red Stag Fulfillment: Pros and Cons
| | |
| --- | --- |
| Pros | Cons |
| No Set Up Fees | Complicated Pricing Structure |
| Ideal for Bulky Orders | Lack of Dedicated Account Manager |
| Range of Automated Features | Does Not Integrate with Walmart |
Red Stag Fulfillment: Pricing
Unfortunately, Red Stag Fulfillment does not disclose its pricing exclusively. You'll need to contact Red Stag Fulfillment to know about their pricing.
Rakuten Super Logistics
Rakuten Super Logistics is a well-known third-party logistics services provider. This order fulfillment company also offers shipping services and marketing services.
Rakuten Super Logistics is also the most popular eCommerce site. It has 15 eCommerce fulfillment centers in the US.
Rakuten Super Logistics: Features
Smart Fill Order Fulfilment
Inventory Tracking
Customer Support
Freight Support
Smartship Organizer

Rakuten Super Logistics: Pros and Cons
| | |
| --- | --- |
| Pros | Cons |
| Advanced Features | High Pricing |
| Great for Complex Deliveries | Old-Fashioned Interface |
| Many Warehouses in the US | No Custom Packaging |
Rakuten Super Logistics: Pricing
Rakuten Super Logistics also does not disclose its pricing information. It will quote their fulfillment services if you contact them on their website.
Simpl
Simpl is a dedicated logistic services team to handle the eCommerce fulfillment process. It can ship a wide range of items from kids' products to electronic products. Besides, it connects to over 50 marketplaces like Shopify, eBay, Etsy, and Woocommerce.
Simpl: Features
Advanced Reporting
Address Validation
Web-Based 3PL Software
Crowdfunding Fulfillment
Subscription Box
Simpl: Pros and Cons
| | |
| --- | --- |
| Pros | Cons |
| Climate-COntrolled Warehouses | Only One Warehouse |
| Almost 100% Pick Accuracy Guarantee | Can't Cater to Amazon FBA Clients |
| Support Fragile & Hazmat | |
Simpl: Pricing
Simpl charges the following rates for various services.
| | |
| --- | --- |
| Services | Pricing |
| Pack | Starting at 1.35 USD |
| Storage | 10 USD/ pallet, per week, |
| Pick and Pack | 300 USD minimum |
| Miscellaneous | 35 USD/ person per hour |
Fulfillment.com
Fulfilment.com is a cloud-based eCommerce fulfillment service company. It has been operating for almost 7 years now.
With 7 of its warehouse locations, it ships to almost 150 countries worldwide. It has good eCommerce fulfillment services for the enterprise level with various features.
Fulfilment.com: Features
Worldwide Fulfillment Options
Intuitive Shipping Software
Product Manufacturing Options
Various Carrier Options
Inventory Tracking and Logistics Services
Fulfillment.com: Pros and Cons
| | |
| --- | --- |
| Pros | Cons |
| Excellent Customer Service | Complicated for Beginners |
| Fantastic Enterprise-Level Warehouse Management | Not Suitable for Small Businesses |
| Advanced Tools | Non-Refundable Deposit Fee |
Fulfillment.com: Pricing
Fufillment.com offers its service on a monthly basis. It will cost you 10 USD per month to unlock their basic features. You will need to pay more for their advanced features.
We can Made Drop Shipping from China Easy
Leeline Sourcing is to help Shopify & small businesses sourcing products from China and build your branded business.
FedEx Fulfillment
FedEx Fulfillment is popular among eCommerce businesses as they ship worldwide. It has fulfillment centers globally. Besides, this excellent fulfillment provider has various eCommerce integrations. Fed-Ex is a big corporation so I only go with them for international fulfillment.
FedEx Fulfillment: Features
Inventory Management
Reverse Logistics
Tracking and Visibility
Climate COntrol
Various Sales Channels Possibilities
FedEx Fulfillment: Pros and Cons
| | |
| --- | --- |
| Pros | Cons |
| Fast International Shipping | Difficult to Start |
| Good Shipment Tracking Technology | No Product-Based Batch Fulfillment |
| International Fulfillment Centers | Customer Service is Inconsistent |
FedEx Fulfillment: Pricing
This is the list of FedEx's Fulfillment's Pricing according to their services.
| | |
| --- | --- |
| Services | Pricing |
| Setup | 0 USD |
| Inbound Shipping Costs | Depends on Destination, Discounted Rates |
| Receiving | Standard – 0 USDOthers – 35-40 USD/ hr |
| Inventory Storage | 8-15 USD/ pallet, per month |
| Pick and Pack | 0.40 USD/ unit |
| Returns | 2.50 USD/ order |
XPert Fulfillment
Xpert Fulfillment started in 2008 and offered an order fulfillment service in the US. It provides for both startup companies and even Fortune 500 companies. Their web-based systems are accessible in the cloud and in real-time.
Xpert Fulfillment: Features
Return Processing
Long-Term Storage
Customs and Document Preparation
Optional Shipping Services
Quality Control
Xpert Fulfillment: Pros and Cons
| | |
| --- | --- |
| Pros | Cons |
| Transparency in Pricing | Not Suitable for Inconsistent Retailers |
| No Minimum Order | |
| Real-Time Inventory Insights | |
Xpert Fulfillment: Pricing
Xpert charges their pricing to their service transparently. Here are some of the charges.
| | |
| --- | --- |
| Services | Pricing |
| Receiving Fees | 35 USD/ labor hour |
| Storage | Standard Packaging- FreeAdditional Pallets – 15 USD |
| Return Processing fees | 2.00 USD |
| Third-Party Billing | 10 USD |
Whitebox
This order fulfillment company can handle your entire eCommerce sales process. It suits sellers that lack time to handle the eCommerce fulfillment. It is pretty popular among sellers that want to outsource fulfillment services. Their quality control helps me to build trust with my customers.
Whitebox: Features
Sales Forecasting
FBA Stock Preparation
Manages Sales Channels Listings
Customer Service
Quality Control
Whitebox: Pros and Cons
| | |
| --- | --- |
| Pros | Cons |
| Reliable Service Marketplace Management | Lack of Pricing Transparency |
| High-Level Customer Support | No Climate Control |
| Quick Shipping in the USA | Prohibitive Minimum Order |
Whitebox: Pricing
Rather than service-based pricing, Whitebox charges differently. Clients have to pay a monthly fee. This fee includes receiving, picking and packing, shipping, and account management.
Unfortunately, Whitebox does not disclose its exact pricing. You need to contact them for the exact quotation.
FreightPros
FreightPros is an eCommerce fulfillment provider that allows you to access its database. It offers discounted shipping rates on recommended carriers too.
Freight Pros provides many technological features to make shipping smooth. It is suitable for all kinds of business sizes, from small to enterprise-level.
FeightPro: Features
Digital Logistic Platform
Transportation Management System App
Online Payment Portal
Educational Online Resources
Customer Support
FreightPros: Pros and Cons
| | |
| --- | --- |
| Pros | Cons |
| A Range of Discounted Quotes | Reported Overcharging |
| Responsive Account Managers | Difficult Dispute Process |
| Large Multimodal Carrier Network | No Third-Party Order Fulfillment Service |
FrieghPros's Pricing
The rates of Freight Pros are customized. They can only quote you pricing after understanding your needs. In general, their estimated price range is from 6.66 – 21.98 USD per pound.
Fulfilled by Sears
Fulfilled by Sears offers fulfillment service for small retailers to enterprise-level operations. It has flexibility in in-house fulfillment with month-to-month order trends.
Its services are open to both the Sears.com platform and another online marketplace. It is one of the most prominent online mass merchants in the US.
Fulfilled by Sears: Features
Enterprise Fulfillment and Logistic
Integrations Tools
Seasonal Management
Inventory Control
Global Distribution
Fulfilled by Sears: Pros and Cons
| | |
| --- | --- |
| Pros | Cons |
| No Minimum Orders | Limited Innovation |
| Discounted Shipping Rates | – |
| 24/7 Customer Support | – |
Fulfilled by Sears: Pricing
Fulfilled by Sears has quite a good deal on their pricing. You can refer to them in the list below.
| | |
| --- | --- |
| Service | Pricing |
| Storage Fees | 0.45-0.60 USD/ cubic square feet |
| Pick & Pack Fees | 1 USD/ item |
| Order Handling Fees | Free |
| Weight Handling Fees | 0.35 USD/ pound |
| Additional Fees | Sell on Sears – 39.99 USD monthly |
SAFE + EASY Importing from China
We do the hard work in China, so you don't have to: Product sourcing, quality control, shipping, and more.
When Do You Need to Choose Fulfillment Services?
We need fulfillment services when there are orders from our eCommerce online business. Basically speaking, it helps us through the processing of the eCommerce operations. These services help from picking and packing to shipping when a customer orders an item. They save my time which I could spend on marketing and expansion.
We could not do the operations ourselves as we may lack resources. These companies have resources and tools to help us execute the fulfillment process. They will have inventory spaces to store your products with security. You can also get shipping carriers and other additional services from them.
It is recommended to choose them right after setting up an eCommerce business. Ensure to choose the fulfillment services that suit the need of your business. It includes the scale of the business to the order handling procedures.
Also, be careful in choosing a fulfillment service to help run your business smoothly. Good service providers would also be beneficial in keeping our customers satisfied.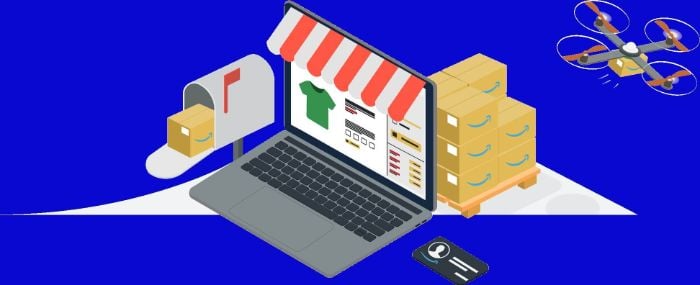 How to Choose an Ecommerce Fulfillment Service?
There are several aspects to take into account when choosing eCommerce fulfillment companies. Let's see what they are.
1.Pricing
Pricing is definitely important when choosing an eCommerce fulfillment service. It should be cost-effective to guarantee your profit while enjoying the services. I try to keep it as low as possible through negotiations to save my profit margins.
Some companies might offer a monthly basis and others specifically for their services. The services need to be on par with the company's pricing. You must also be careful of the hidden fees throughout the entire process.
2.Location
The eCommerce fulfillment center location is crucial. Preferable, order fulfillment companies with global fulfillment centers are the best.
Ensure they have fulfillment centers in your wanted region to reach your customer. It also helps enhance the delivery speed.
3.Services
Different order fulfillment companies offer distinct types of order fulfillment services. You need to review which one of the benefits your business the most. It is because different businesses have different needs in handling your products.
For sensitive products, look out for providers that offer climate control inventory storages. They will be able to store your products carefully.
4.Technology
Ecommerce is undoubtfully a modern way of business. Hence, you need advanced technology to support your eCommerce business. Your order fulfillment companies should equip themselves with advanced technological systems. My first choice is to USE innovative fulfillment solutions due to low human error.
For instance, order and tracking systems, dashboards, customer data, and others. These features will help you to meet customer expectations.
5.Experience
You should look for an order fulfillment company with an excellent experience. They will know how to run these operations swiftly for you. They can also fulfill the orders well to gain you more satisfied customers.
Be careful in choosing new fulfillment companies. They might not have the relevant experience that you need.
6.Customer Support
The after-work of the delivery is essential too. You should choose an order fulfillment services company that can communicate with you.
A fulfillment company with good customer support helps you understand everything better. If they are not responsive to your issues, they might not be the best order fulfillment companies for you.
We can Made Drop Shipping from China Easy
Leeline Sourcing is to help Shopify & small businesses sourcing products from China and build your branded business.
FAQs about Ecommerce Fulfillment
1.Why do you need to choose eCommerce order fulfillment services?

An eCommerce order fulfillment service can help you grow your business. They can take care of the order processing shipping for you. Hence, you can use your time on other business strategies to expand your business. For instance, the sales and marketing strategies.
2.What should you know before you choose e-commerce fulfillment companies?

It is vital to know your needs while choosing e-commerce fulfillment service providers. For instance, the types of services you need, your budget, and others. Knowing your needs helps you choose the best eCommerce fulfillment company.
3.Is it difficult to choose an e-commerce fulfillment service?

It is actually not difficult. It is because each fulfillment service listed its services and pricing accordingly. You can compare to find the eCommerce order fulfillment service that suits you best.
What's Next
In summary, eCommerce fulfillment service is a wonder to online retailers. It helps you to ease your business operations perfectly with order fulfillment solutions.
I hope this article provides you with valuable information about eCommerce fulfillment services. Visit our services page if you have any further inquiries for outsourced fulfillment!
Do you want a successful import business?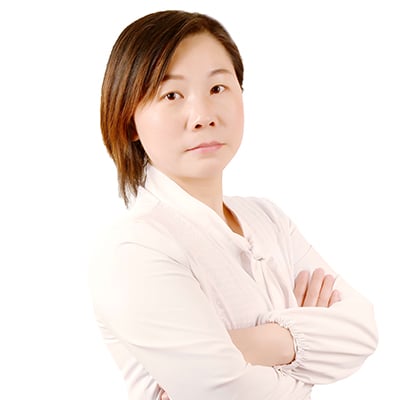 Hey, I'm Sharline, co-founder of LeelineSourcing. We've helped 2000+ customers import from China.
Do you want a better price on product or shipping?
We are sorry that this post was not useful for you!
Let us improve this post!
Tell us how we can improve this post?