Sell on Instagram
Are you looking for a logistics company that handles all your needs UNDER ONE ROOF? Leeline Sourcing is the PERFECT option. Plus, its ten years of industry experience sets it ahead of all its competitors.
If there's a Logistic service Leeline Sourcing does not offer, we've not heard about it!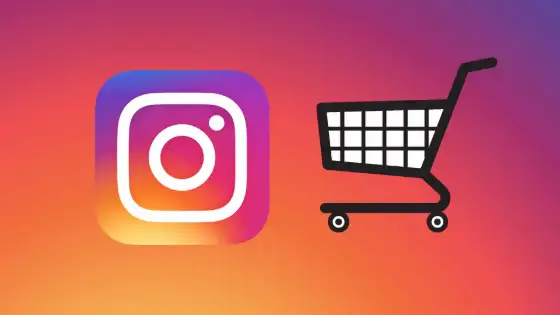 No Risk Free Sourcing No Hidden Fee
You can get Free detailed product quote before order
Is Selling On Instagram Shop Worth It? 2023
People are NOW making a killing selling on Instagram than ever before.
But why all this sudden hype?
IT'S FREE. No subscriptions. No hidden charges. Nothing. Just sign-up, create a stunning shop and start selling.
TRAFFIC. Instagram has millions of users actively visiting business profiles for purchases. Position yourself as an authority and watch how your shop floods with buyers.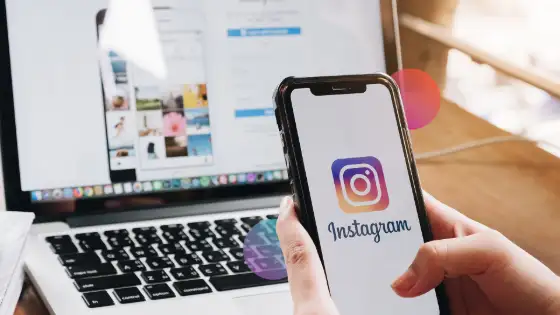 ---
Our Sell On Instagram Services Include: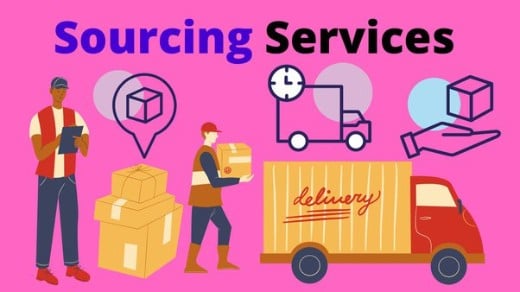 Sourcing Product Suppliers
Leeline Sourcing connects you with ONLY trustworthy suppliers in the industry. And we ENSURE you get the BEST wholesale deals in the whole marketplace. Regardless of your budget.
So you get the BEST VALUE for your money. And the BEST products to sell on Instagram.
Product Quality Control
QUALITY is our number one priority. We ensure you get exactly what you order, no questions asked. This is all thanks to our VICIOUS inspection process on ALL products before shipment. Again, our team ENSURES that all your shipments meet ISO requirements.
We deliver top-notch products to sell on Instagram. NO COMPROMISE!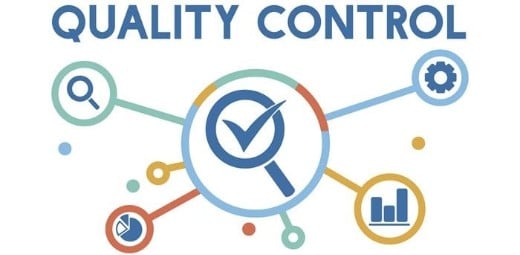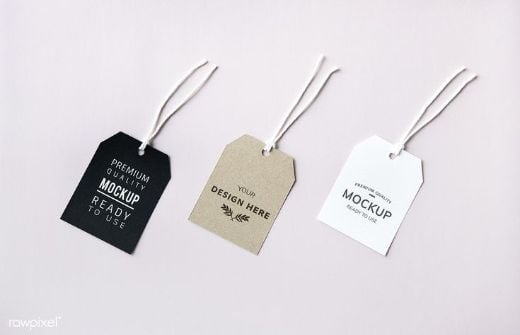 Private Label & White Label Products
We help you build your brand by providing labeling services for all your products. This is GREAT for brand awareness and converting leads into high-paying customers. In turn, your profit margins skyrocket to the moon.
Dropshipping and Fulfillment
We offer FAST SHIPPING services for all our customers.You get your delivery within 2-3 business days. And you get to choose from a TON of shipping options depending on your budget.
Also, we ensure that ALL your packages are of the RIGHT size and quantity.
Never worry about late delivery or a fake product. EVER. We got you covered!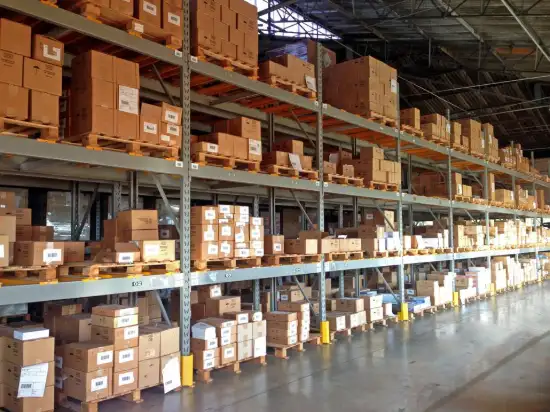 ---
Hear it from fellow Wholesaler
I like the fact that Leeline was true to their promise! I got my goods on time and in perfect condition. I'll definitely work with them again!
– Tim, Turkey
---
Source Your Products and Make Big Money
We offer the best wholesale price and high quality products to help you boost your business.
---
Sell On Instagram An Ultimate Guide In 2023
Want to get started on how to sell on Instagram but struggle to find a RELIABLE review?
This is not one of them…
At Leeline Sourcing, we've been in the eCommerce industry for the past decade. And we'll show you how to use Instagram to 10X your sales.
Here's what we'll cover:
What are Instagram and Instagram shopping
Why Instagram is the BEST platform to sell
How to sell on Instagram
Requirements for selling on Instagram
Best practices for selling on Instagram
Let's go…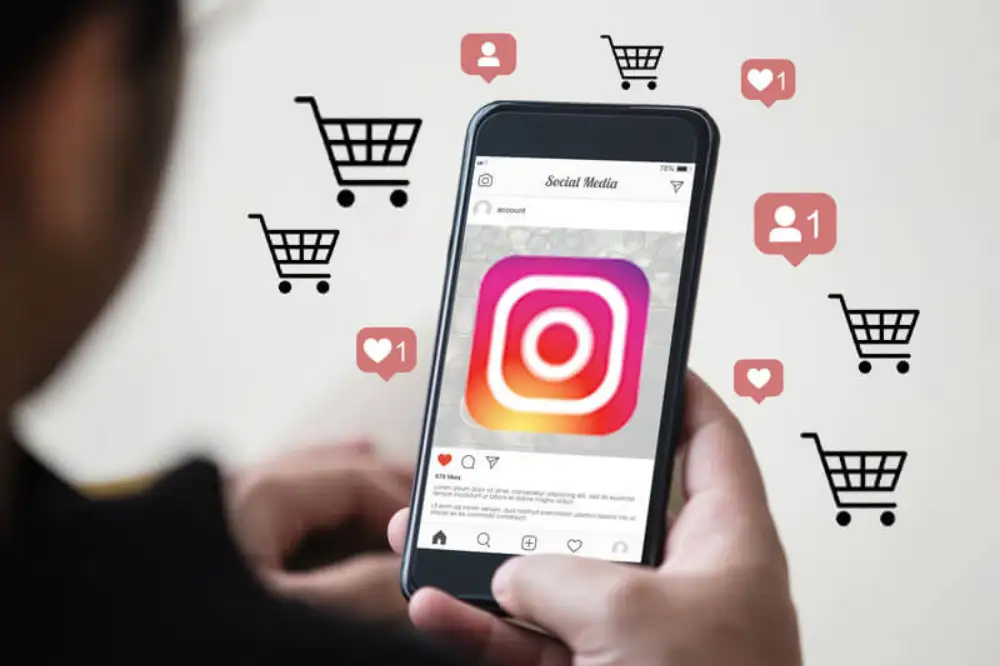 What are Instagram and Instagram shopping?
Instagram is the LARGEST social media platform. Think of it as the 21st version of Time Square. Where there are millions of people ready to engage, discover, and buy products.
Instagram Shopping is a set of features that lets users shop for your brand's photos and images.
These include:
Shopping Tags
Shops
Collections
Shops in Explore
Ads with Product Tags
Product Detail Page
… that's what Instagram claims.
Instagram Shopping is for anyone who:
Wants to make more sales
Generate high-converting leads for their website
Need an EXCELLENT platform with significant traffic
But first…
Why Is Instagram A Perfect Platform To Sell?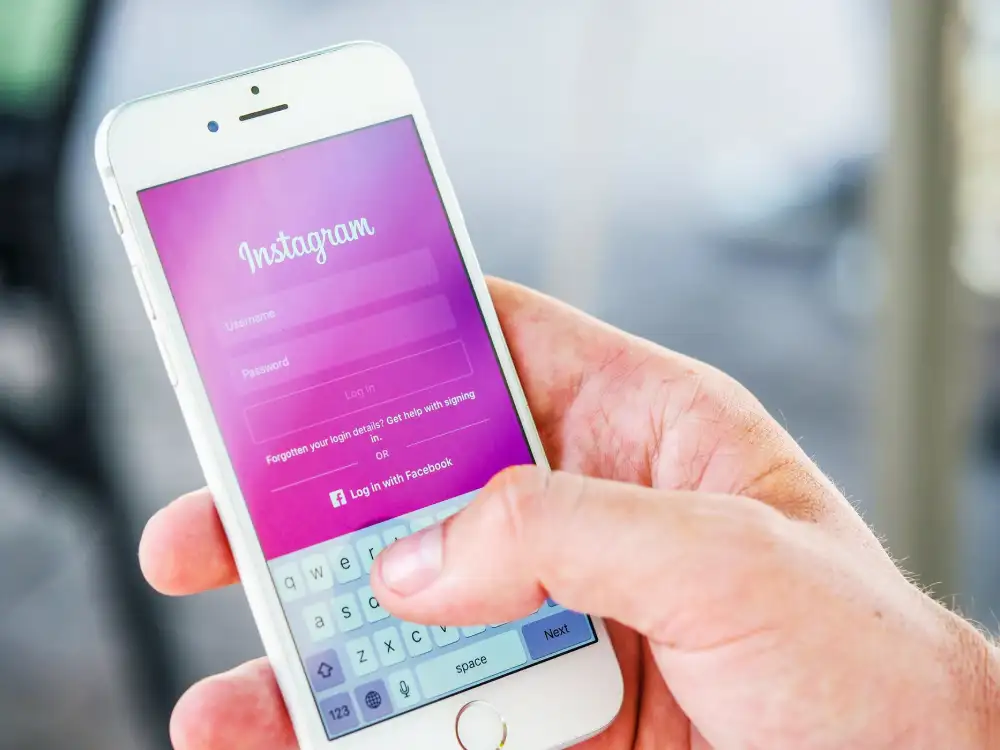 When it comes to making huge sales and raking up a seven-figure income online. Instagram carries the day because of the following reasons:
VAST CUSTOMER BASE. nstagram boasts over 500 million daily users with 145 minutes of daily usage. The numbers speak volumes about the opportunity that lies on this platform. So, I told my team to leverage its influence, and it's indeed a solid strategy to convert traffic into customers set you ahead of competition. And dramatically grow your business in NO TIME. 
MOST ENGAGING SOCIAL MEDIA PLATFORM. Instagram lets you interact with your prospects through direct messages. Stories, reels, and live broadcasts. It's like a dinner party. Where your followers engage and share thoughts about your listing.
INTEGRATION. You EASILY integrate it with other eCommerce platforms like Shopify. And sell goods directly from Shopify without having to log into Instagram. SWEET.
IT'S TOTALLY WORTH IT.
We can Made Drop Shipping from China Easy
Leeline Sourcing is to help Shopify & small businesses sourcing products from China and build your branded business.
How To Sell On Instagram?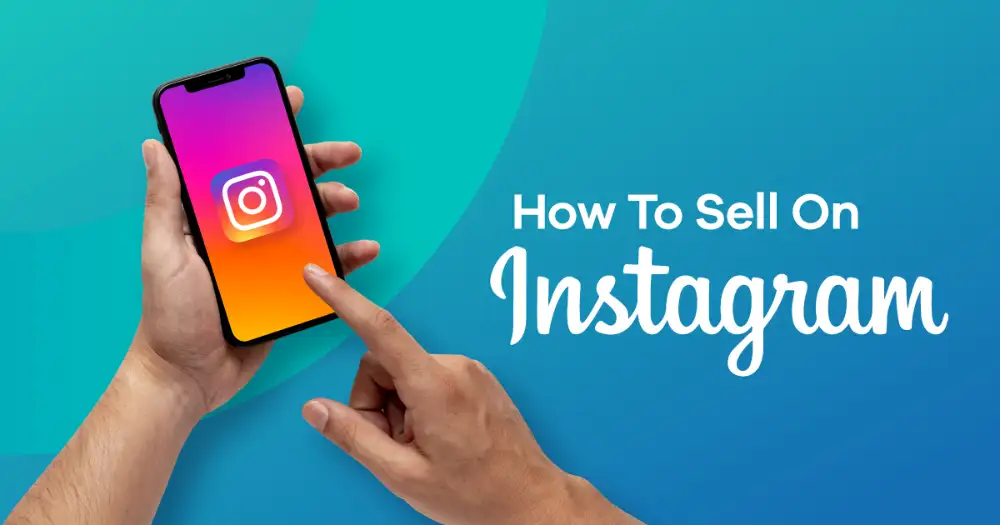 We are going to run through a quick Instagram selling tutorial. So you can see why it's #Fastest way to make hundreds of thousands. (if not millions of dollars).
Without any further ado, here's how to sell products on Instagram TODAY:
#1- Find a Profitable Niche
Believe it or not, here's where Instagram sellers go wrong. They just want to create an Instagram account and start selling ANYTHING.
It's like asking a girl to marry you on a first date!
YEAH…NO!
So, before you create that Instagram business profile, know what to sell. (…err, what ACTUALLY brings in huge bucks!)
We could write up to 10,000 words on the high-profit margin products to sell (#Great Idea). But instead, check out our guide on products that guarantee repeated, profitable sales.
#2- Create an Instagram business profile
Now that you have a hot-selling product, It's time to set up your business account.
Think of it as an office space. Here's where you'll interact with new customers, create offers, and close deals.
In layman's terms…
It is where you manage your brand's online presence.
An Instagram business account gives you access to the following:
Instagram ads
Links to Instagram stories
Quick replies
Instagram Insights
Sponsored posts
Direct messages/ quick replies
…and that's not even an exhaustive list.
So, here's the EASIEST way to create an Instagram business account.
If you already have an Instagram profile…
Switch to an Instagram business profile by:
Open your Instagram app. Then tap on the MENU ICON in the upper right corner
Tap on SETTINGS, then ACCOUNT
Tap switch to PROFESSIONAL ACCOUNT. And then BUSINESS
Add details (e.g., contact information, business address, phone number)
DONE! (you are all set to go!)
You want to know what's cool about an Instagram business account?
It allows you to connect DIRECTLY to your Facebook business page. So you actually connect with more potential customers and make MORE SALES.
SIMPLE!
#3- Create your Instagram Shop
OK, now you have a couple of followers and a bunch of products you intend to sell. Well done!!👏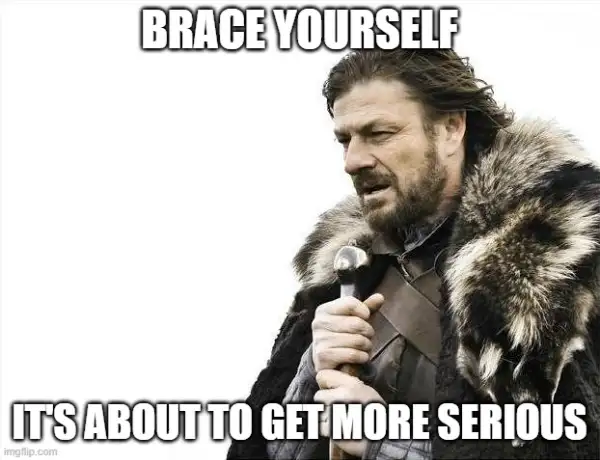 No, you need an Instagram Shop to showcase ALL your hot products.
Let's break it down quickly. Here's how to create your shop:
Go to your Instagram profile and click the "menu icon."
Click settings options —› Set up Instagram shopping.
Import and sync your product catalog from other platforms, e.g., Shopify
Pick one of the three checkout methods. That includes Facebook or Instagram checkout and messaging checkout. Or checkout using your website/ online store
Select your sales channel (e.g., your business's Instagram page or Facebook page)
Add products to your catalog.
Preview your shop one more time and click Finish set up
DONE!
Checkout hanahana beauty's Instagram shopping profile: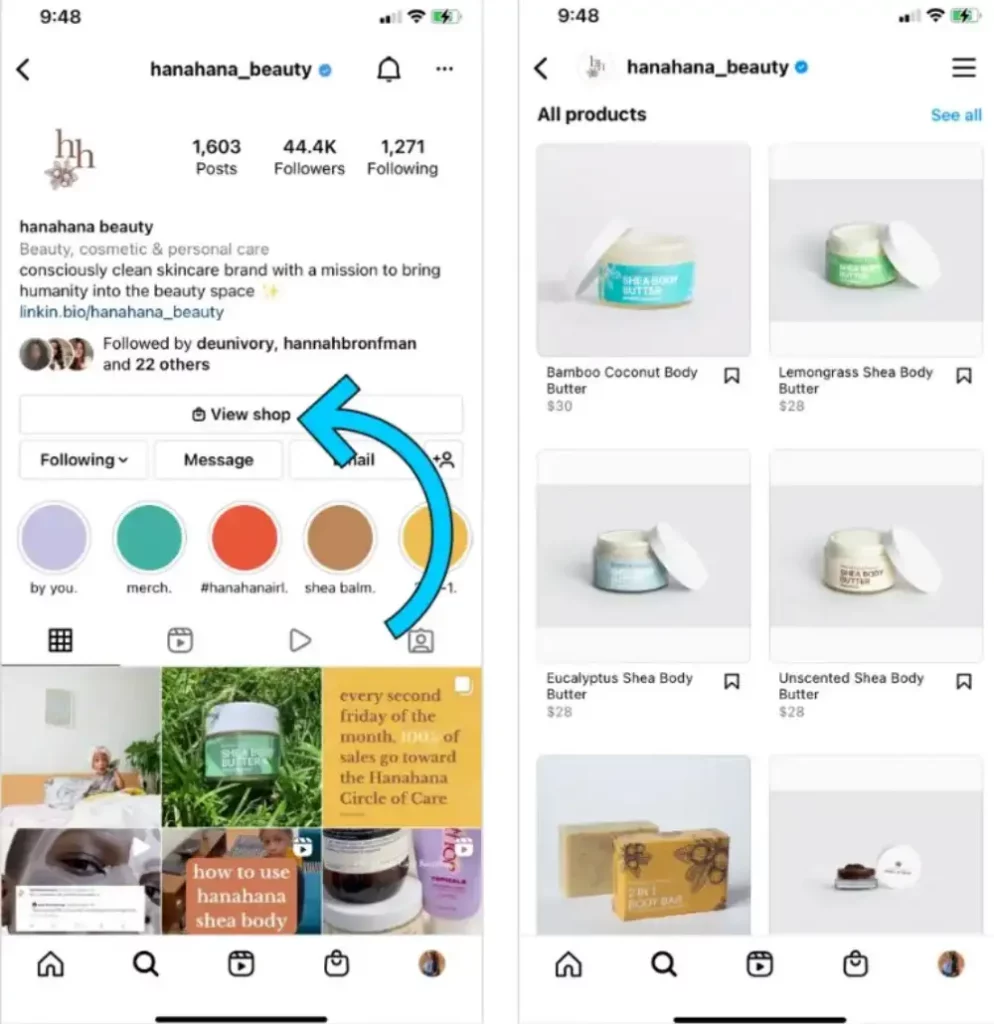 NOTE. Followers can visit your shop, find products, and shop DIRECTLY from the platform. Pretty awesome, right?
#4- Create High-Value Instagram Content (Shoppable Instagram posts)
You want to create engaging content that draws leads to you like moths to a flame. I mean creating a post that is pleasing to your customer's eyes. It makes them want to hit that "Buy Now" icon immediately once they come across your products.
Shoppable posts include Instagram feed posts, stories, and reels that include product tags.
NOTE: All shoppable posts are marked with a shopping bag icon.
Prospects click on the product tags to learn more about the item before making a purchase.
You create content and post organically. Or through Instagram ad campaigns (MOST RECOMMENDED). The latter guarantees hundreds of leads (if done correctly). And crazy sales too!
EXPERT ADVICE. Remember to add a link to your Instagram bio where new customers learn more about your business.
#5- Use Instagram live shopping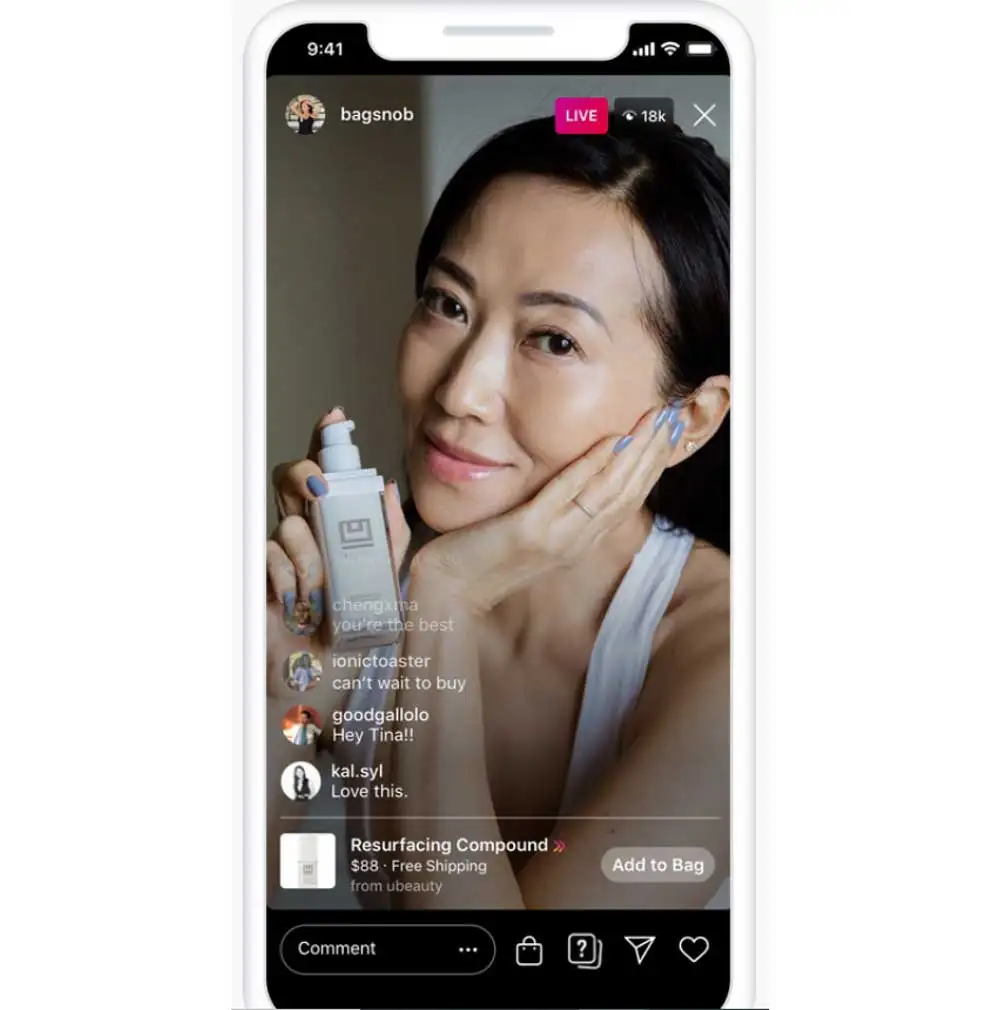 Unlike user-generated content, live shopping is a GREAT way to make more sales.
It's a way to sell products through Instagram live broadcasts.
WAIT…WHAT?
Yes, it allows you to engage with potential customers. And interact with followers in real-time. Just go live, wait for people to join, and start advertising your product. EASY-PEASY.
That's way easier creating stories or a feed post.
Plus, you save the videos and post them later.
Why is Instagram live shopping MORE effective?
Interact with your customers in real-time and understand their pains and interests
An EXCELLENT way to collaborate with Instagram influencers
EASIER to feature your new products or hot sellers
The only downside is that it's available to approved sellers based in the U.S.
#6- Adopt Instagram Checkout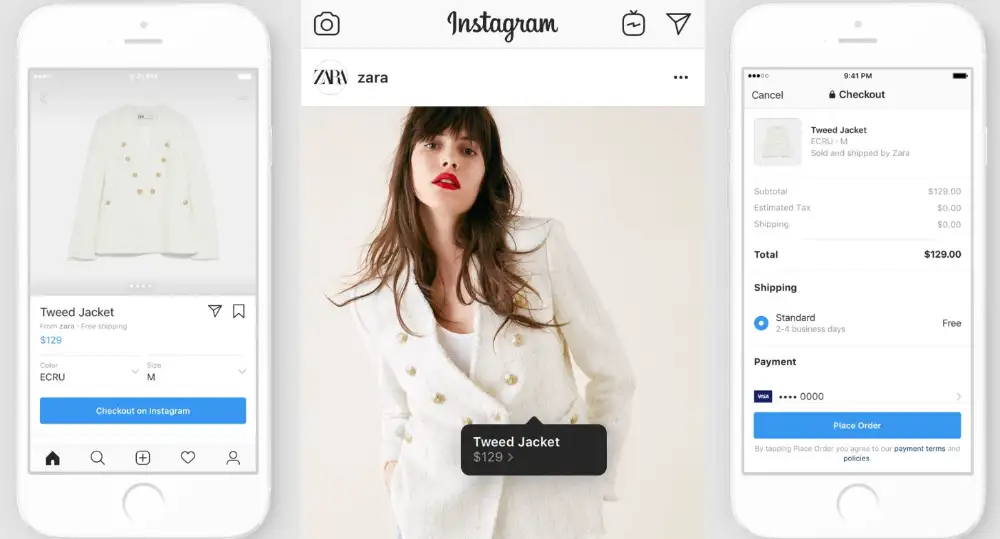 This option allows customers to checkout directly from Instagram. Without leaving the app. Hence, fastening the entire buying process.
In turn, customers are likely to keep coming back for more. That means increased sales and more profit margins. (***gets ready to leave for a vacation***)
Again, this feature is only available for U.S. sellers only. C'mon Instagram!
Requirements For Selling Products On The Instagram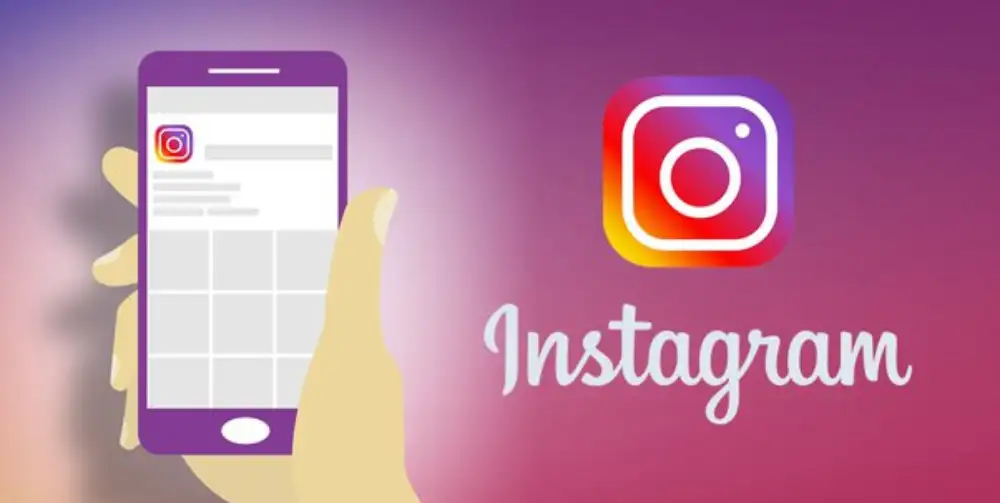 If you want to have ANY CHANCE at selling on Instagram, ensure you meet ALL requirements.
So first, here are the requirements you MUST MEET:
ONLY sell physical items that comply with Instagram's policies. That includes seller agreements, ad policies, commerce policies, etc. If you want to avoid potential issues on your business account. I suggest you comply with these regulations at all times.
Your business MUST be located in one of Instagram's supported market.
Have an active Instagram profile
Have an online store
Provide ACCURATE information concerning your business operations
Demonstrate trustworthiness– an authentic, established presence
Other requirements you need before submitting your Instagram shops for review include:
Add products to your catalog
Details such as a business address, email, and contact phone
Your store's logo as your profile picture
Post consistently to build brand awareness
Looking for the Best China Sourcing Agent?
Leeline Sourcing helps you find factories, get competitive prices, follow up production, ensure quality and deliver products to the door.
Best Practices For Selling On Instagram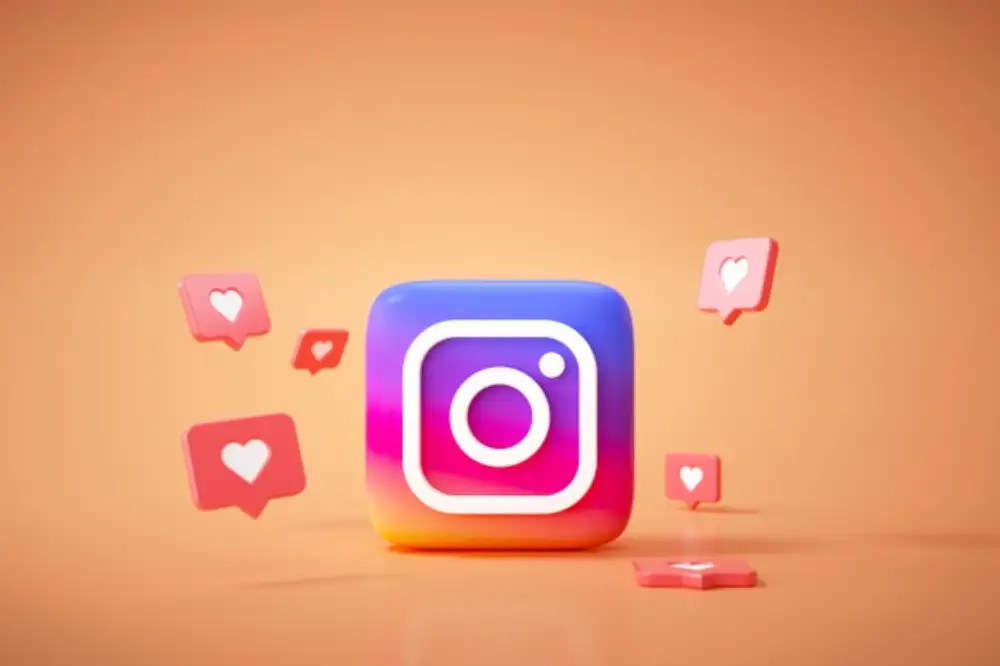 We'll show you the best-kept secrets on selling on this platform like a boss.
Using these proven tips, you'll destroy your competition's Ghengis Kahn style. And leave no survivors.
Let's get to it…
RUN ADS. Paid promotions guarantee way more leads than organic Instagram posts. These ads include photo ads, stories ads, collection ads, carousel ads, etc.
CREATE BUZZ WITH INSTAGRAM STORIES. That's an EXCELLENT way to suck in more story viewers. And convert them to long-term customers. Do this by liking stories and reels and ALWAYS supporting product tags. Also, you add up to five tags per story. So customers shop EASILY from your page.
USE HASHTAGS TO INCREASE VISIBILITY. One way to keep our customers informed is through hashtags. Whether it's a new product, we're having a big sale or a new promo. Hashtags will truly appeal to those users who have never heard of you. They help group content by specific topics. For example, #SkinCareProducts #HomeDecorTips. Remember to use hashtags that are relevant to your topic and niche.
USE INSTAGRAM REELS. They help you reach a significant audience by driving traffic. And creating brand awareness.
CURATE USER-GENERATED CONTENT. Encourages brand engagement and helps drive conversations. This includes Instagram post, videos, and stories created by customers. We started using this approach, and our sales went nuts. Completely crazy!
Verdict
Is Instagram shopping really worth my money?
YES, 100%.
If you are serious about making a killing in the eCommerce space, Instagram is the best bet.
No hidden charges. No nothing.
Just switch your personal account to a business profile and start selling TODAY.
Plus, there are millions of users ready to hop onto your product.
The time is NOW to start selling with Instagram shopping.
FAQs about Sell On Instagram
1. What can you sell on Instagram?
Basically, you can ONLY sell physical items that meet Instagram's seller agreement. These include apparel, jewelry, health products, beauty products, sports accessories, etc.
2. How much does it cost to sell on Instagram?
Instagram deducts a 5% sale fee for EVERY shipment. Shipments less than $8.00 have a FLAT RATE fee of $0.40. ONLY. That's pretty affordable compared to other eCommerce platforms.
3. Do you need a website to sell on Instagram?
No, you don't need a website to start selling on Instagram. But you need to have an Instagram profile before you start uploading products. 
4. Is it easier to sell on Instagram or Etsy?
Well, it depends on what you are looking for. If you want a platform with a vast customer base, Instagram is the BEST OPTION. And if you need an easy-to-set-up platform with an in-built payment system, ETSY it is!
What's Next
Are you still there? PERFECT!
We've exhausted all the basics about selling on Instagram. And believe you can NOW create a stunning Instagram shop without any hassle.
Feel free to try all those over-hyped eCommerce platforms. Just don't complain when you haven't made any sales in 6 months.
Looking for RELIABLE dropshipping suppliers in China? Or do you want to find your next hot seller? Worry no more! Hit us up on our service pages. And our team will be SHORTLY.
Do you want a successful import business?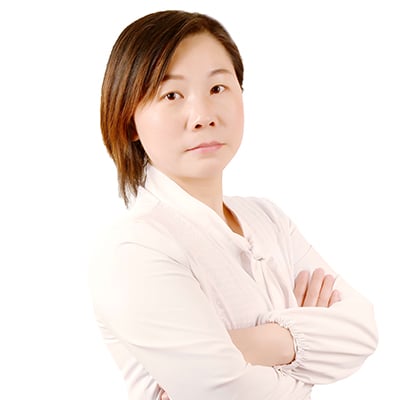 Hey, I'm Sharline, co-founder of LeelineSourcing. We've helped 2000+ customers import from China.
Do you want a better price on product or shipping?
We are sorry that this post was not useful for you!
Let us improve this post!
Tell us how we can improve this post?