Lowest China Sourcing Agent Fee
Free Service
Our sourcing service is free.If you like our service and the price we offer , then you place order.
As Your Staff
We only charge reasonable percent of product amount as service charge, and we will follow up producing and shipping. We can work as your own sourcing department in China.
China Sourcing Services Prices
No upfront fee is charged when we start the sourcing service, we only charge when you are satisfied everything with us from sourcing, quotation, order following to shipping. We are committed to source high quality products with a best possible cost via a complete transparent process; NO HIDEEN FEE will be charged.
By Paying the fees show as below, we help you coordinate between suppliers and you from product sourcing, factory audits, order follow-ups, quality inspections and shipping support to make bringing product from China to you easier.
Order Amount
Service Charge
Payment Term
Less than $1,000
$100
100% payment when place order.
$1,001-$3,000
10%
$3,001–$6,000
9%
$6,001-$10,000
8%
  30% deposit and balance against before shipping.​
$10,001-$15,000
7%
$15,001-$20,000
6.5%
$20,001 upwards
6%
Tips:If your order is big enough and amount is far higher than $50,000,service charge and payment terms are negotiable.
Ready to get started?
Contact us today to source your new products and grow your business.
PAYMENT WAYS
Total amount less than $6000 we only accept 100% T/T payment when order is placed.
For over $6000 order we accept 30% T/T as deposit and balance paid before loading.
BANK INFORMATION
Bank Name: Citibank
Account Number: 77722190221042496
ABA Routing Number: 031100209
Account Name:Leeline Innovation Technology Co. Ltd
SWIFT/BIC Code: CITIUS33
Bank Address:111 Wall Street, New York, NY 10005, USA
PAYPAL
Account : [email protected]leelinesourcing.com
Account Name: Leeline Sourcing Technology Co., Ltd.
Account Number:346030100100377209023196
Account Bank:Industrial Bank Co.,Ltd,Chongqing branch
Bank Add:No.1,Honghuang road, Jiangbei District,Chongqing city, China
Swift Code:FJIBCNBA580
Tips:Above are our company accounts.We will not offer you other bank informations for transfer.If you are informed our bank informations are changed,please double check it by phone to avoid being cheated.
China Sourcing Agent Fees: Definition, Types, and Factors Impacting
China is one of the biggest economies and the largest exporter in the world. Sourcing products from China has become the prime chioce for many global companies.
There are lots of factors need to consider when you choose a good China sourcing agent for your import business.
Knowing the details of China sourcing agent fee clearly seems more crucial.
In this detailed piece, we will walk you through and provide credible information surrounding the types and models. We will also look at the factors that affect the sourcing agent fees and how much it will cost you.
Let's get started!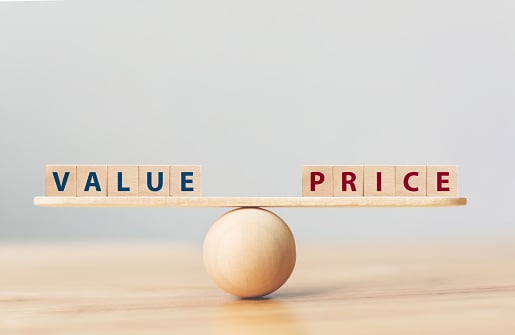 What is China Sourcing Agent Fees?
The China Sourcing agent fees is the amount of compensation individuals w ho help you to acquire goods for import charge you.
The professional agent can charge you one time fees or commission based on your agreement, amount and type of goods.
It's possible to experience a price difference from one sourcing agent to another but the common range would be 5-10% of the cost of goods sourced.
Two Types of Fees Structures
Depending on the supply chain management stage, you will find different fee structures that you need to understand.
1. One-Time Agency Fee for Getting a Supplier
There are agents who get involved in the initial stages of vetting sourcing companies.
This sourcing agent cost is paid to identify the right manufacturer, verify their legitimacy, and communicate the requirements to the buyer. After this process is complete, the sourcing agents leave the communication between the supplier and the prospect.
When the contract is signed between the supplier and the buyer, the sourcing agent gets their fees.
2. Manufacturing Management Fee
For new eCommerce companies seeking to get reliable overseas suppliers, getting sourcing agents who go beyond finding the supplier is important.
This is where manufacturing management fees come in.
This type of China sourcing agent fee involves verifying the supplier and inventory management as manufacturing happens. It's the process that ensures competitive prices through negotiations.
Arranging for quality control and prototyping products is also taken care of in this cost. There are two main models for sourcing agents who assist in inventory management. They are flat fee rate and commission based.
The flat rate cost is the kind of compensation where the supplying companies or sourcing agents charge the buyer a fixed fee. This rate can be a monthly fee or an hourly rate, depending on the agreement.
However, most agents prefer a per hour basis as opposed to waiting for a whole month. That said, this rate is calculated based on the length of the project or per product basis.
It's the most common payment structure for China sourcing agents and is preferred by retailers since it's more cost-effective.
Sourcing Agents Commission
Other times, sourcing agents charge the retailers a commission of the bought inventory. The fee may vary from 5% to 10% of the purchased inventory.
This means, the total amount will vary and will largely depend on the order size, type of product and project duration.
If the quantity of products sourced is high, the lower the commission and the bigger the room for negotiation.
Factors That Impact China Sourcing Agent Fees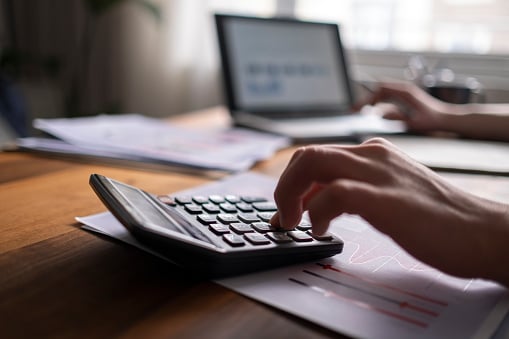 1. Experience of the Sourcing Agents
The experience of the sourcing agencies is the most important aspect when looking for Chinese suppliers. This is where you distinguish between bad agents and good agents or credible and reliable ones from those that are not.
More experience means more knowledge of sourcing companies, better price negotiations, and exceptional quality control.
Therefore, look for Chinese sourcing agents that have over 10 years of experience. If finding sourcing agents with such an experience is proving difficult, go for one with four to five years.
Also,they have a good track record and the revenue growth is steady and consistent. Such a sourcing company is likely to give you value for your money.
Something else to check for a Chinese sourcing agent with fewer years of experience is the clients' list.
If there is growth in the number of clients, this means there's a good work ethic, excellent customer service and genuine process. You can check online reviews and ratings or even talk to their customers about their experience.
2. Knowledge and Specialization
If you want general consumer goods or multiple product categories, you don't need individual agents who specialize in a given niche.
However, if you need potential suppliers for a given industry, you want agents with specialized knowledge that they can use in the vetting process. For example, when you need building materials from foreign companies you want a local sourcing agent that can help you get what you desire.
This individual agent may have higher service fees than the general one but you are also assured of the right quality at a competitive price.
3. Number of Sourcing Agents in the Industry
The manufacturing sector in China continues to boom and there are hundreds of suppliers and Original Equipment Manufacturers (OEM) in China.
This situation makes it extremely difficult to have standardized sourcing fees.
Most sourcing agents try to get a share of the many buyers by offering free services for trial orders or crazily low prices to convert as many prospects as possible.
The outcome is low-quality products that have failed product testing with low monetary value. To avoid finding yourself in this situation, it's important to understand how pricing works.
This will equip you with the knowledge you need to vet the right sourcing agent, on the basis of the service charge.
4. Industry
The sourcing agent charges different prices for different industries. The industry standards vary and some suppliers may require an upfront fee.
The price negotiation may also differ between different countries to where the goods will be imported.
In addition, managing production and product procurement vary between industries, all these having an impact on the agent fee charged.
5. Quality Control Requirements
While suppliers may belong to the same industrial clusters, their product testing, prototyping, and product procurement may vary significantly.
With the quality control outcomes, the prices will change on the various grades and product categories.
There will be high-value goods and low-quality goods, from the same manufacturer. Depending on the level of quality assurance you want, the sourcing agency may charge a higher or lower flat fee.
Looking for the Best China Sourcing Agent?
Leeline Sourcing helps you find factories, get competitive prices, follow up production, ensure quality and deliver products to the door.
How much will it cost?
If you sell on Amazon, you'll need FBA prep service. The following is the specific cost introduction.
Basic Product Inspections
This involves verifying the quality and quantity of your products to ensure they're well packaged and no errors arise.
The charges are $0.10 per item with a minimum of $20 per order.
Product labeling
Here, you'll only send us your FBA label and we will complete the rest of the work for you
It will cost you $0.20 per item with a minimum of $20 per order.
Polybagging
This involves putting each product in an FBA-approved polybag. This is a requirement if you have items that can disintegrate or are loose.
We'll charge you $0.20 per item.
Bundling
In our agency we will mix and match your products together in a package you will love. We can also assist in repacking, adding insert and shrink-packing.
The charges are $0.30 per bundled product (includes 5 items) and an extra $0.1 per any additional item.
How to get the best price when working with a China sourcing agent ?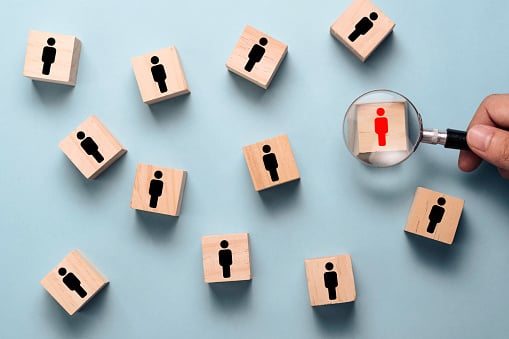 Getting the right price means getting a competitive price without compromising on the quality of goods, packaging or shipping process.
That can hardly happen if you don't get the right sourcing agent. A good China sourcing agent will be the link that connects you with the best deals.
Since the experienced agent understands the production process of the goods, the right supplier and the local language.
You can be sure to develop lasting relationships that will ease the supply chain challenges and complexities. There is no guarantee of a fixed price and you don't need that.
With an experienced sourcing agent by your side, you'll get the best price at all times.
Therefore, take your time and select the right agent.
Things to Do
1.Cultivate long-term relationships with the supplier, and sourcing agent.
This means a great sourcing agent should pick products that allow this relationship to last longer.
You'll increase efficiency in ordering and shipping, have better price negotiations and get the right product. All three parties will benefit more in a long-term business relationship.
2.Reduce risks at all costs.
The right sourcing agent plays a crucial role here as they will help you get the right details about the foreign country that you can't visit at that moment.
For example, an agency that goes to the manufacturing or trading company to validate them is better. Also, ensure the supplier has the right legal standing with the licenses valid and up to date.
3.A continuous production management service is the best option if you are a first timer.
It's best when you get a local agency based in China that will also help in the procurement process and inventory management.
Trying to navigate all these alone can be difficult and you may make wrong choices.
Things to Avoid
1.Avoid the lowest rates.
Remember the agent is in business, so when they charge too low, chances are the products are of low quality as well.
2.Don't be carried away by agents suggesting to offer a free service.
That's a bait to attract you to them, and you'll have to pay for it in hidden charges or substandard products.
Alternatively, you may get poor services and the suppliers may not be the best.
3.Price shouldn't be your primary basis for vetting sourcing agents.
Go deeper to things like experience in product sourcing, credibility and transparency.
4.Get agents who seek to understand your requirements and have a rigorous vetting process for the suppliers.
This will be more beneficial in the long run.
5.Don't ignore online reviews or ratings from credible sources such as Google.
Check what other retailers have to say about this supplier and if you see something fishy, just keep off.
Final Thoughts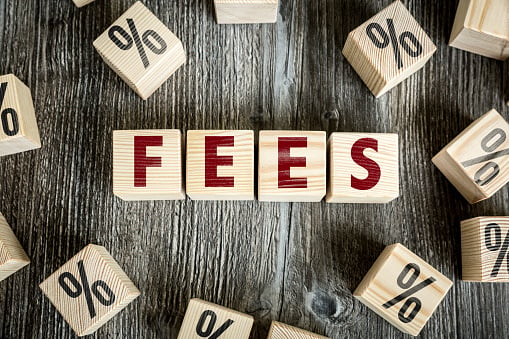 If you're looking to get uncompromised product quality at the right time and in a smooth process, you'll need a reliable sourcing agent.
They do not offer a free service and that's why you need to understand China sourcing agent fees, how they are calculated using different models, and the different payments you'll make.
We've also given you a few tips and factors to consider when selecting the agent to ensure you are not scammed. If you follow these pointers, you are good to go.
Enjoy sourcing high-quality goods from China with the right and experienced agent by your side!
We are sorry that this post was not useful for you!
Let us improve this post!
Tell us how we can improve this post?