Shenzhen Warehouse In China
Do you want the Shenzhen warehouse service?
Leeline Sourcing has the BEST service in the whole location. We do product inspections. ENSURE the quality matches your requirements. Ship products on time. And deliver the PACKAGE with 100% surety.
Boost your customer satisfaction with INDUSTRY EXPERT.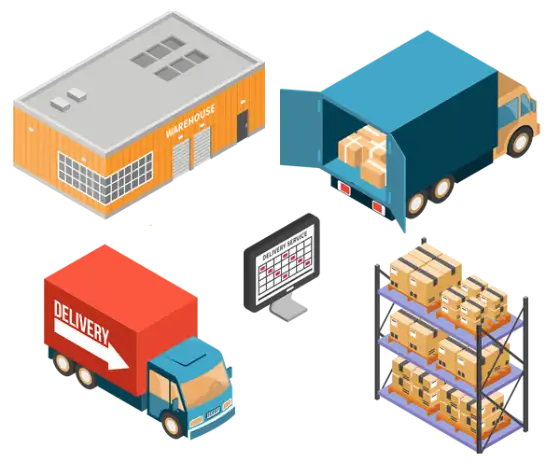 No Risk Free Sourcing No Hidden Fee
You can get Free detailed product quote before order
Trusted by over 2000 Customers
Leeline is your trusted inventory business partner in china
---
Our Shenzhen Warehouse Services Include: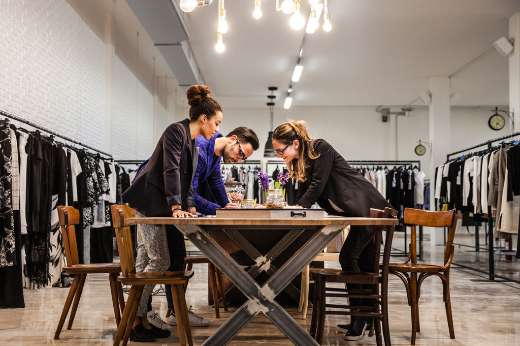 Sourcing Product Suppliers
Need 100% TRANSPARENCY in your trade?
We have an ENDLESS LIST of suppliers. Our suppliers are proven and VERIFIED BY our sourcing experts. What you can expect are 100% QUALITY products. We manually check the PRODUCTS to validate the process.
Improve your SALES with our top suppliers.
Product Quality Control
We have a SPECIALIZED team of experts for QUALITY inspection. Our inspectors visit the factory of your suppliers. Check the MANUFACTURING process. And go for a sample examination. After procurement, we store the products in our Shenzhen warehouse.
Get Quality inspection services from dedicated experts.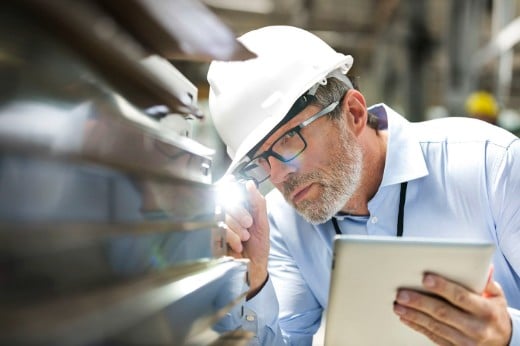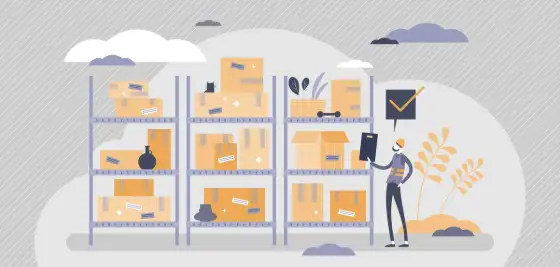 Branded Dropshipping
Do you have dreams of launching your dropshipping brand?
Leeline can be a WORTHY ADDITION to your business. We have the facilities. From packing to delivery, we control everything in one place. Our Shenzhen warehouse service keeps your inventory 100% SAFE.
Start your dropshipping brand with our dropshipping experts.
Private Label & White Label Products
Private label and white label products give FLEXIBILITY. You can customize the package. Stock the shipping products. Put your business labels on it. And MAKE them ready for delivery with our team. It directly increases your business exposure.
Expose your brand to a BIGGER world.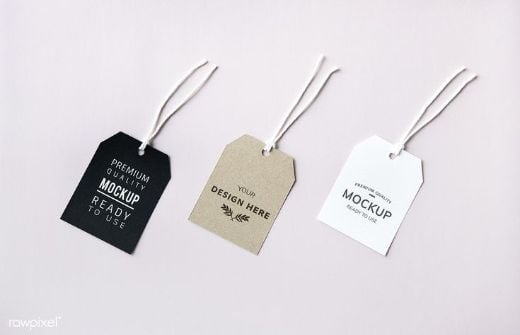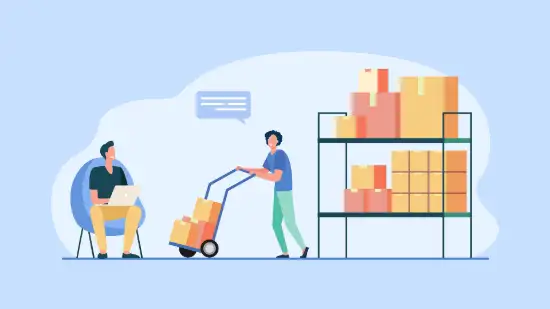 Dropshipping Fulfillment
We are a One Stop partner for your dropshipping business. Our Shenzhen warehouse service keeps your shipping products stored. Our Shenzhen fulfillment center sends it to your customers at AFFORDABLE shipping costs. You track your products in our SHIPPING PROCESS.
Secure HIGH PROFITS with our Affordable shipping cost.
Inventory Management
Our warehouses have the LATEST technology for your product storage. Our smart warehouses keep your PRODUCT intact. Timely tracking facilities further DETERMINE the stock left behind. You never run out of STOCK for a specific item. Robotic and RFID tracking saves you time.
Get 100% SAFE STORAGE in our warehouses.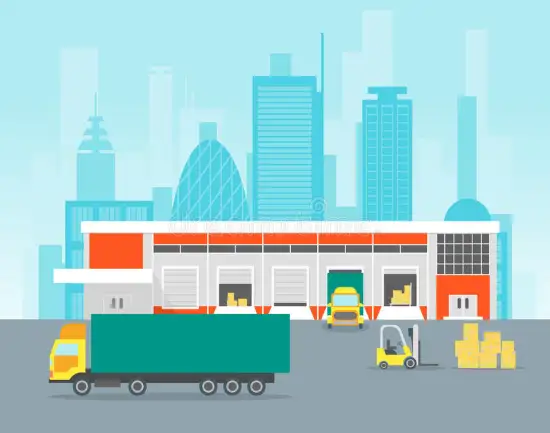 About us
Why Are Leeline Sourcing Specials?
Access to QUALITY suppliers. We choose only QUALIFIED suppliers. Factory checkup is another thing that ensures it. You get every trade with 100% transparency.
High-Level Brand Recognition. We offer Shenzhen warehouse service. Before shipping, we check product QUALITY. It improves your customers' confidence and gives you NEW brand recognition.
Efficient Product Tracking. We enable the Shipment tracking services. Whether in our warehouse or at the customer's doorstep, you get all the info. You are out of TENSION when working with us.
Top-notch Customer Service. We do not leave you alone even AFTER package delivery. You can CONTACT us anytime, 24/7. We are available to help you out with all the problems.
Hear it from fellow Wholesaler
I want to say some words about Leeline Sourcing. Nothing is better than that. You get every facility for your business. Never hesitate to work with them. Thank you, and good luck.
– Diluk, USA
---
Looking for the Best Chinese Products?
Leelinesourcing helps you find the Best Products Made in China with high quality at an attractive cost.
Shenzhen Warehouse
A supply chain RELIES on three factors:
The PRODUCT QUALITY.
The storage process
How have you shipped your item?
Do you know the ROLE of a warehouse? It is more than 50%. Do you know why?
Because your INVENTORY management ensures the product's safety. Otherwise, you fail yourself in the eCommerce business.
That is why you should CONSIDER the BEST Shenzhen warehouse.
Our experts at LEELINE SOURCING offer the Best warehousing. Top security. Automatic systems. And QUALITY management of inventory. All win your consumers' confidence.
Ready to know about the warehouses?
This article will HIGHLIGHT the China Warehouse and explain the Shenzhen warehouse.
Let's start.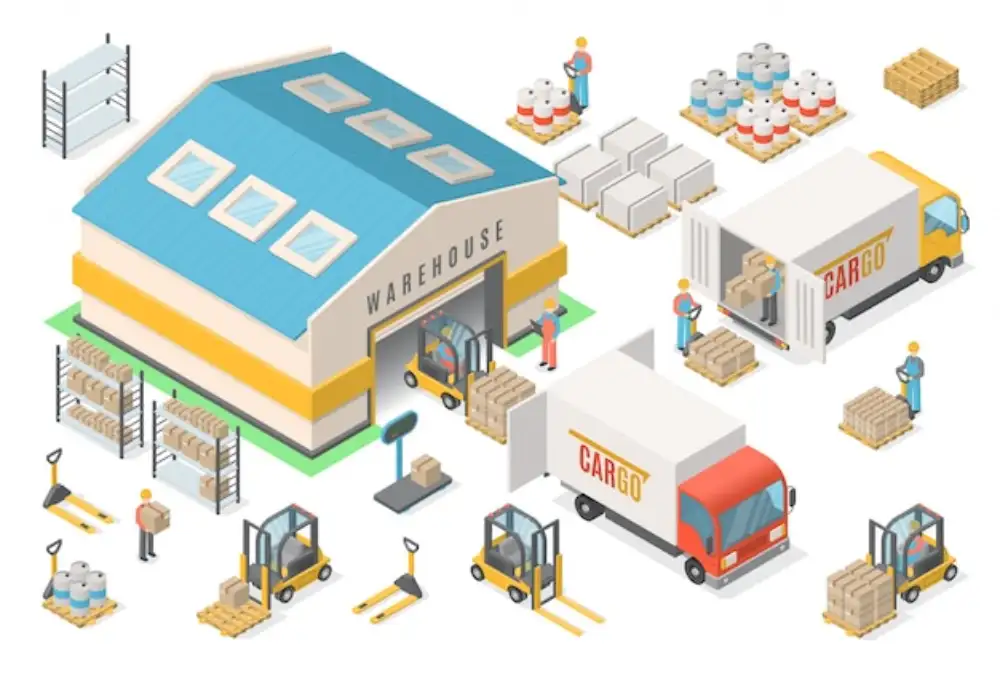 Where is the Shenzhen Warehouse?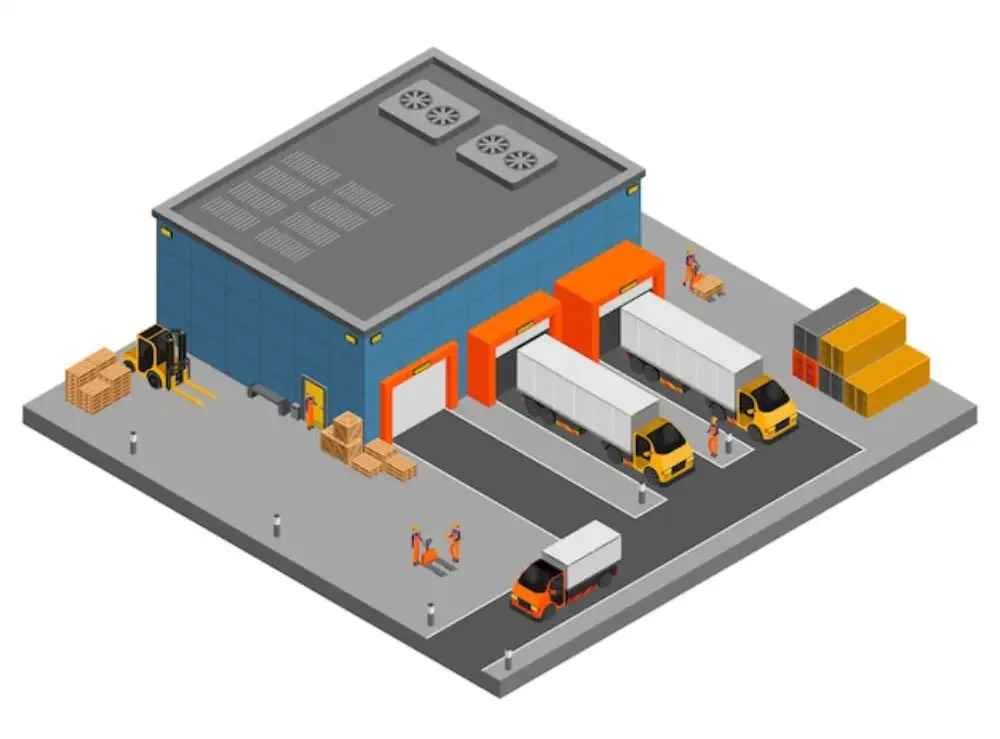 Before understanding the LOCATION of the Shenzhen warehouse, we must know Shenzhen.
Where exactly is Shenzhen located?
Shenzhen is present in South Eastern China. It lines along the COAST of South China and immediately to the North of Hong Kong.
It is the LARGEST TYPE OF PORT-CITY in the world. The bigger things are tourism, transport, and manufacturing. Thousands of manufacturers are POPULAR for exporting inventory.
All the warehouses located all around Shenzhen are part of Shenzhen warehouses.
I hope you got that.
A Fast , Easy and Cheap Way to Ship from China
Do not hesitate to contact Leeline Sourcing at any time regarding your shipments from China.
Benefits of Choosing Shenzhen Warehouse to Store Imports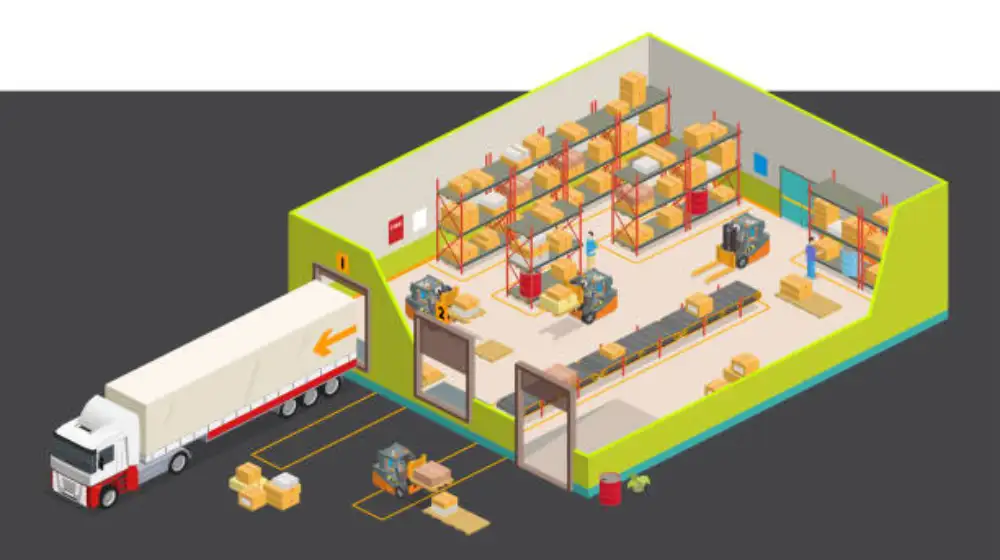 Why even consider a SHENZHEN warehouse?
That is a BIG QUESTION for business owners.
NO WORRIES. Many reasons compel you to PREFER Shenzhen, China warehouses.
Access to Manufacturers
One of the MAJOR reasons to choose Shenzhen warehouses is the manufacturers.
Thousands of factories. Thousands of manufacturers are working in this CITY. Consumer Electronics is the MAIN TRANSPORT.
Warehousing allows you to SAVE costs on the assembly of products. Product shipping across the GLOBE becomes NO-BRAINER.
Close to the Ports
Shenzhen port is the World's THIRD LARGEST port.
Global trade is EASIER due to access to multiple ports. Even three out of FIVE top cargo ports are here.
Hong Kong International
Guangzhou Baiyun International
Shenzhen International
Many Seaports and Airports ensure GLOBAL fulfillment.
Proximity to Hong Kong
Who does not know about HONG KONG?
It is one of the MOST POPULAR sites for the eCommerce industry.
Hong Kong is at the DISTANCE of an hour. Just an hour and your products are at the Hong Kong port.
You can sell EASILY with maximal efficiency.
Free Trade Zone FTZ
There are Four FREE trade zones.
The Futian FTZ
Pingshan Integrated FTZ
Qianhai FTZ
Yiantian FTZ
These FREE trade zones exempt the Shipers from VAT or customs duties. However, you have to pay when you REMOVE products from bonded warehouses.
Local Shipping Companies
A smooth Supply chain process has attracted many Shipping companies.
Easy Freight through the airport or SEAPORT is the BEST thing. The manufacturing occurs in the Shenzhen Factories.
Storage happens in the Shenzhen warehouses. And fulfillment is POSSIBLE due to local shipping companies.
That is all.
You track your ORDERS. WIN CUSTOMERS.
Costs of the Shenzhen Warehouse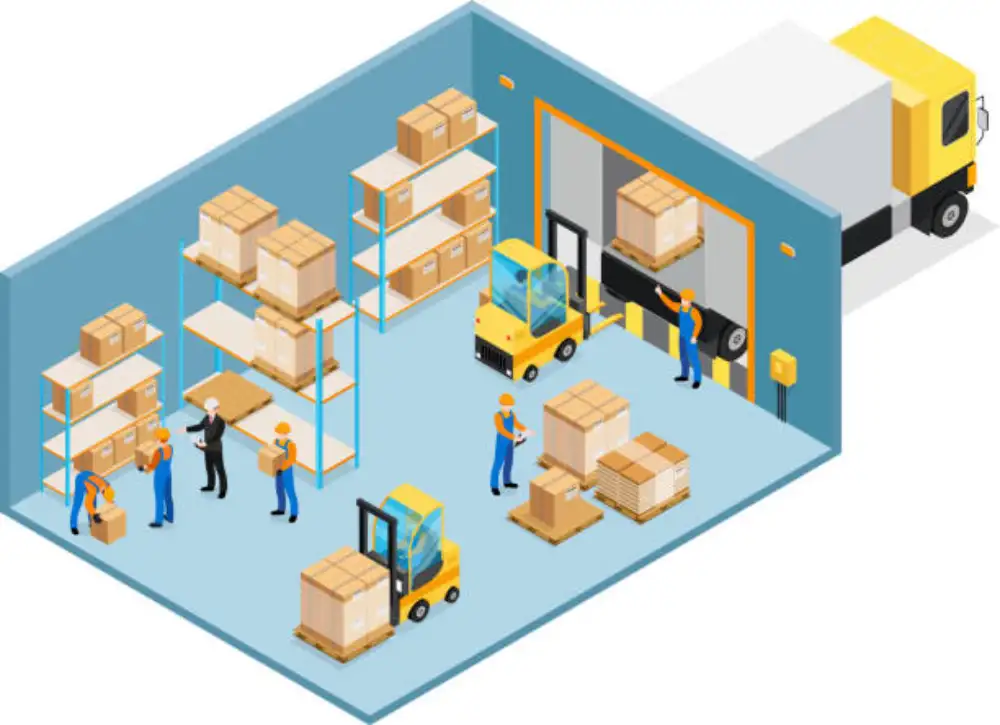 Got an IDEA of the warehouse?
People TARGET ONE THING. The storage house with the LOWEST cost.
That is a 1000% wrong strategy. Instead, you should CONSIDER a COST-EFFECTIVE warehouse.
Here are the factors influencing the cost of a China warehouse.
Periods for which you store your products.
Size of the products that COVERS the total area in square meters.
The average MONTHLY rent varies from $7-15 per square meter in Shenzhen. Some storage houses have HIGHER PRICES only due to facilities.
What Services Can You Get From Shenzhen Warehouse?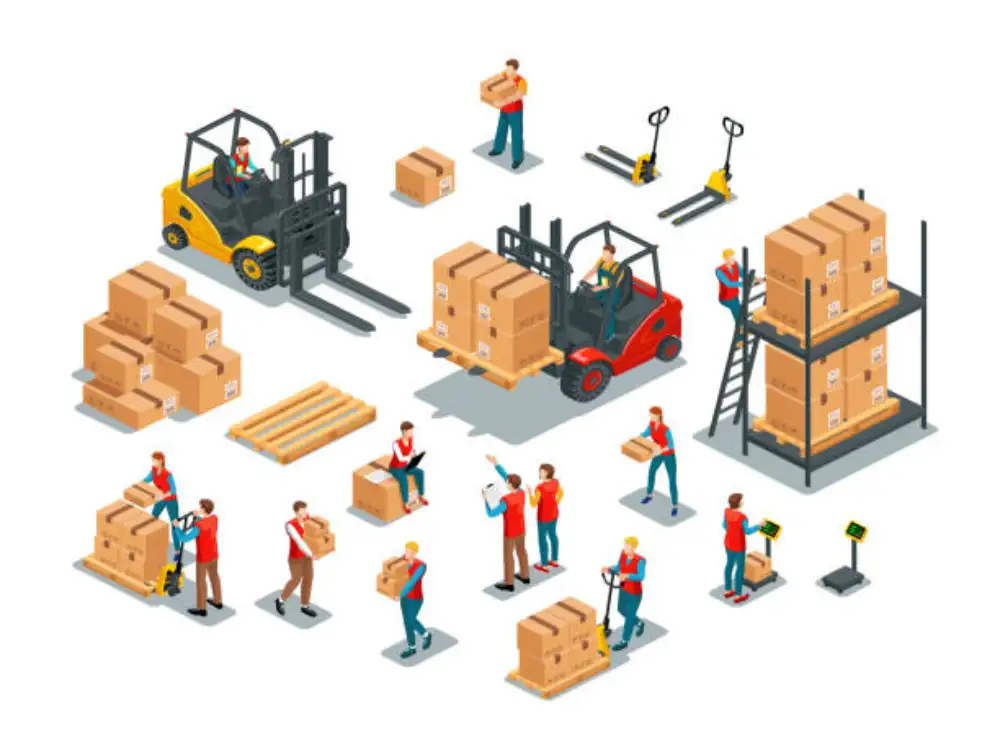 Wait.
Have you heard of that type of CAUTIONARY STATEMENTS?
Don't pay heed to them. Here are what professional services you get from the Shenzhen warehouse.
A warehouse handles your products efficiently. There can be EITHER innovative systems or workers.
Continued checkups of the PRODUCTS verify the CURRENT status of your products.
Consolidation of products is NECESSARY in some cases.
Shenzhen city helps you decide on that TOO. You can get products from multiple suppliers. Store them. And fulfill them on the given time.
There are hundreds of associated companies offering SHIPPING services.
So you are out of any problem when you get all in one place.
Looking for the Best China Sourcing Agent?
Leeline Sourcing helps you find factories, get competitive prices, follow up production, ensure quality and deliver products to the door.
What Documents Do You Need to Use Warehouse in Shenzhen?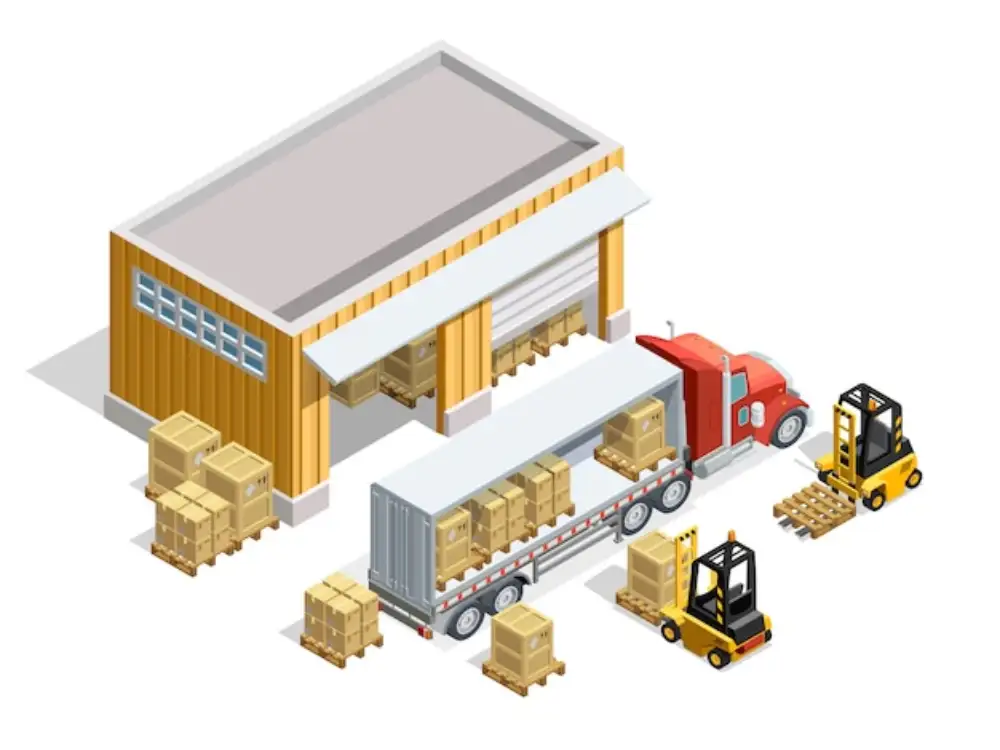 Renting a WAREHOUSE is not that simple. It comes with many liabilities. You must have the ESSENTIAL documents that conform to the rules.
Waybill
Waybill is a DELIVERY note essential for warehouse usage.
It ensures the upcoming and outgoing products list.
Goods Received Note
GRN may replace the waybill if it contains the wrong information.
It shows the multiple consignments received in the warehouse.
Goods Release Note
Warehouses have to KEEP a record of products that leave the warehouse.
The shippers have to provide the release note.
Stock Card
The stock card contains:
The item description.
Any consignment or procurement-relevant information
Total balance
Quantities of products
Inventory Ledger
The inventory ledger keeps a record of everything.
It is also a necessary document.
How to Manage Shenzhen Warehouse Shipping Tracking?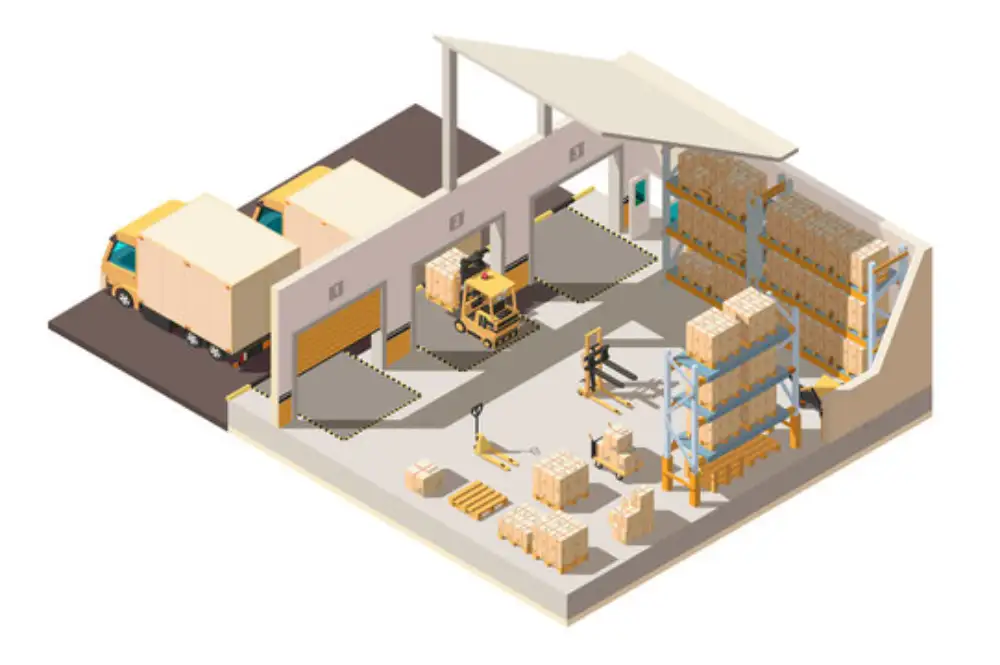 Here are some steps to manage the Shenzhen warehouse tracking.
Step 1: Warehouse Optimization
You must assess the warehouse. Know whether it fits your fulfillment process.
Apply DIFFERENT changes for faster shipping.
You can change the warehouse layout.
Step 2: Inventory Tracking
Inventory tracking is ANOTHER thing to ensure. If you are an eCommerce seller, it is 110% CRUCIAL.
You get the TRACKING ID to know the current status. It highlights:
Order shipped.
Which Products are ready to ship.
Specific goods that are left behind
When you should reorder the products.
Step 3: Picking and packing
If you have contact with the SHIPPING companies, that is GREAT!
They will make your products packaged. As promised, they can ship on time.
Step 4: Shipping
It is time for the shipping companies to show their MAGIC.
You get the shipping tracking ID. Trace all your orders.
Step 5: Reporting
You can get detailed reports about your orders.
Isn't it simple?
Factors to Consider When Looking for Shenzhen Warehouse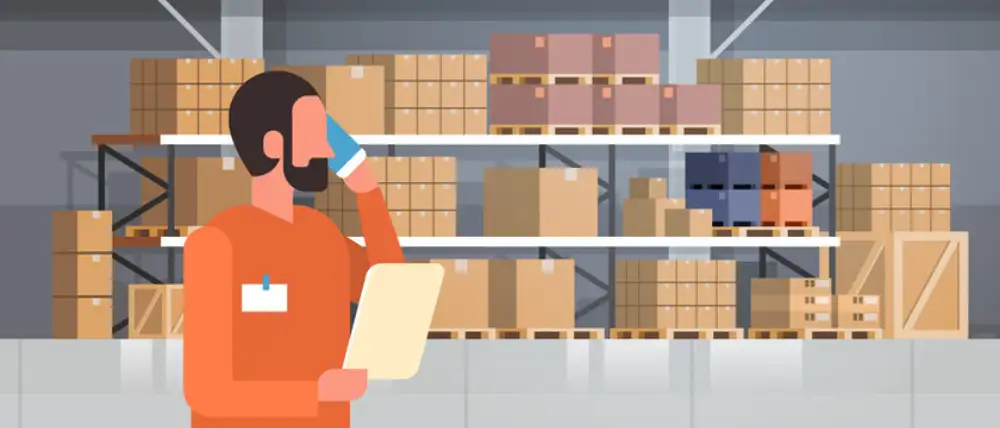 Shenzhen warehousing can be a TRICKY THING. In some cases, you need a fulfillment center and happen to hire the other warehouses.
Want to AVOID all those mistakes?
If yes, choose the right strategy. Get the RIGHT SHENZHEN warehousing services.
A bonded warehouse is the BEST THING for cross-border imports and exports. You don't have to PAY a single penny unless you remove products from the warehouse.
For all the imports and exports, look for BONDED warehousing services.
Value-added services are ANOTHER key.
Many Shenzhen storage houses allow PRODUCT assembly within the warehouse. It avoids the extra expenses and helps you secure HIGHER PROFITS.
For example, you get products from multiple suppliers. Transform them into KITS for selling directly to customers.
The supply chain can be a TOUGH factor without a warehouse.
But with a Shenzhen warehouse, you get it.
Ensure your warehouse has associated global fulfillment companies. It can be your fulfillment center.
So you can ship out of the country whenever you need to.
Suppose you have to ship from Shenzhen to Hong Kong.
Do you have shipping services available locally?
Keep an eye on that. Hire a warehouse that enables shipping to local areas.
How much eCommerce capacity your warehouse has?
It depends on your INVENTORY. Why do not you choose a warehouse with the BEST shipping services?
Jot down the eCommerce capabilities of your warehouse. Check all other factors. And then hire the warehouse.
Top 5 Warehouse Companies
1. LeelineSourcing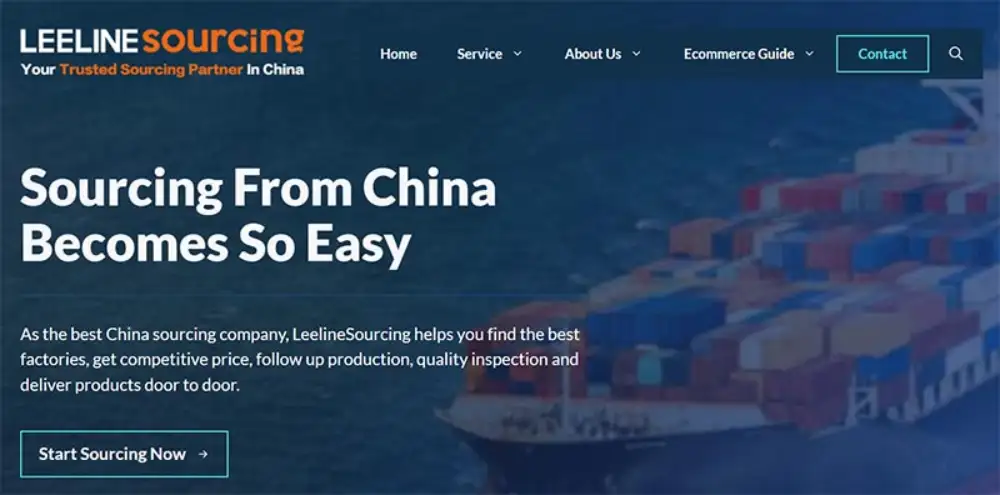 Leeline Sourcing is one of the BEST sourcing companies in China.
You not only source but also store. Not only store but also SHIP.
Everything at once place. Isn't it astonishing for you?
Working for over ten years, LEELINE SOURCING experts know how to deal with suppliers. Moreover, tracking facilities get you more customers.
Here are some reasons to choose them.
One Month Free Warehousing. Leeline offers one MONTH of free warehouse services. Innovative management keeps you updated on your inventory. Guaranteed safety keeps out financial or mental stress.
Excellent Customer Service. Their customer service is available 24/7. Got a problem? Get help from relevant professionals. No HASSLE in your online business.
Looking to find a reliable Chinese supplier?
As the best China sourcing agent, we help you find factories, get competitive prices, follow up production, ensure quality and deliver products to the door.
2. ZhenHub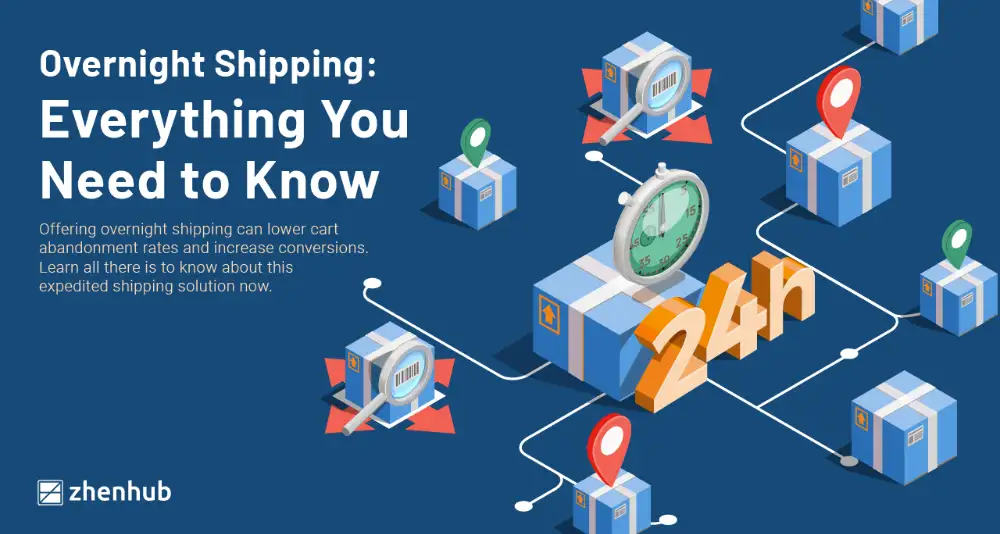 ZhenHub is a CLOUD BASED eCommerce management company. It manages your inventory. It helps you TRACK your order. And ship products globally.
This platform was first INTRODUCED in 2016 as an eCommerce management company.
Here are reasons to choose it.
Integration with multiple platforms. ZhenHub has integrated itself with MULTIPLE websites. Amazon, eBay, or Shopify sellers can connect their stores. You don't have to wander for sales channels—everything at one place.
Fast Supply Chain. Inventory management and shipping occur in ONE place. They have warehouses all around the GLOBE, making everything effortless. You are out of trouble with them.
3. Shipmonk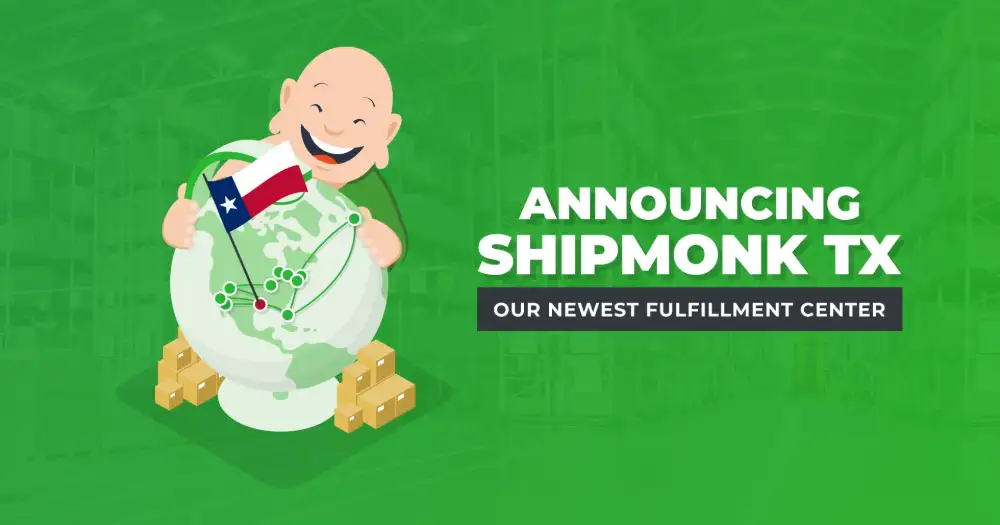 ShipMonk, what do you get from this word?
Some SORT of shipping company, right?
Exactly.
But Shipmonk allows inventory management services. Established in 2014, this COMPANY is ahead of its competitors in eCommerce services.
Here are some pros of Shipmonk.
Easy Order Management. Order management is QUITE. Even an illiterate person can understand the working mechanism. From a single tab, you can MONITOR your orders and ship them efficiently.
Excellent Customer Service. Their customer support is by far the BEST. Smooth experience and help make it EASIER to track orders. You know the REAL-TIME status of your products.
4. Yue Shing Logistic Company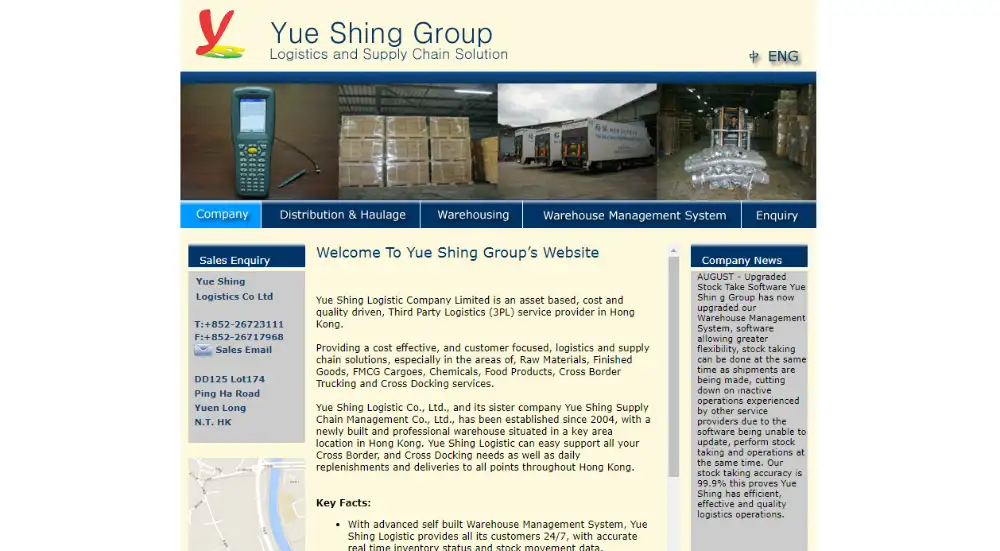 Yue Shing Logistic Company— the name is everything.
It is a logistics company that offers WAREHOUSING services. It was founded in 2004.
Yue Shing has a sister company Yue Shing Supply Chain Management Co., Ltd. It manages all the orders and keeps you aware of your products.
Why should you choose it? Here are the reasons.
One-stop solution. For shipping, you have to find another company. For warehousing, another. But here, you get everything from this company. Shipping to STORAGE, you get a site to send.
Easy Supply Chain. The supply chain depends on shipping and management. It makes the supply chain EFFORTLESS for a business.
5. Deppon Express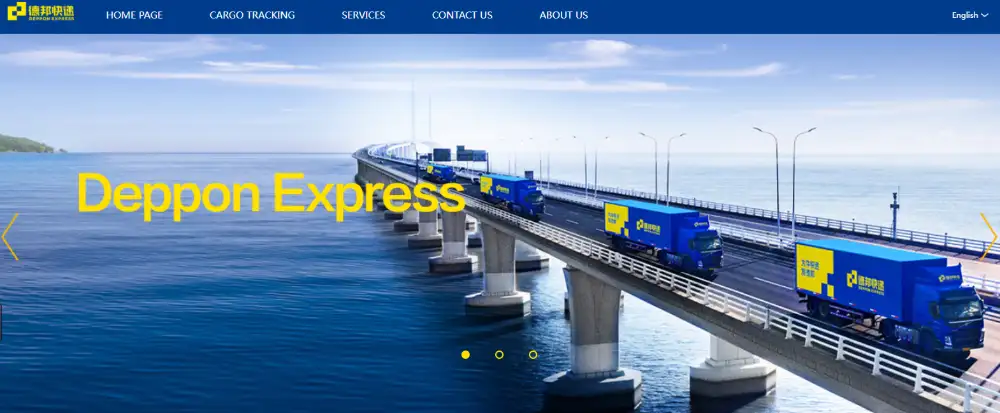 Have you heard of the Deppon express?
One of the FASTEST logistics companies was founded in 2014.
Since then, it has been offering eCommerce solutions to consumers. Shipping to inventory management, you get everything.
Here are some pros of this company.
Track orders. Shipment tracking is more straightforward. You can get the tracking number. Input it into multiple tracking tools. And GET the information of your inventory.
Excellent customer service. Their customer service is NEXT LEVEL. You get solutions for all your problems.
Why wait, then? Go ahead.
FAQs about Shenzhen Warehouse
1. Are there Shenzhen warehouses for perishable goods?
Yes. Warehousing in Shenzhen can store your Perishable GOODS. Inventory management costs vary from warehouse to warehouse. So you ensure you got the right warehouse at the BEST price. 
2. Is there a freight forwarder's warehouse in Shenzhen?
Warehouses act like the ORDER FULFILLMENT centers. If you have planned a shipment, don't WORRY. Find the right FREIGHT FORWARDER. And transport your products to the door of your consumer as per SCHEDULE. 
3. How long does it take to ship from the Shenzhen warehouse to the USA?
It depends on the PROCESS of sending inventory. 
· By air, it takes 3-15 days. 
· Express shipping takes 3-5 days. 
· Ocean Freight takes 20-40 days. 
Location and freight type determine the time. 
What's Next
When you look at ORDER fulfillment, the first thing is the COMPANY and its speed.
But have you ever thought about the WAREHOUSE? What should they have?
Here are some KEY POINTS of Good warehouses.
High efficiency of PRODUCT storage.
Real-Time tracking and transport.
You save some BUCKS over hiring them.
Got the RIGHT WAREHOUSE?
If not, Leeline Sourcing is there to ASSIST you. We have the BEST WAREHOUSES. Our order fulfillment services are GOING to impress your customers.
Call us to get the FREE QUOTE for your inventory storage.
Do you want a successful import business?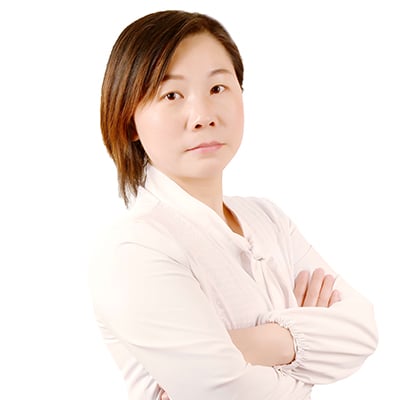 Hey, I'm Sharline, co-founder of LeelineSourcing. We've helped 2000+ customers import from China.
Do you want a better price on product or shipping?
We are sorry that this post was not useful for you!
Let us improve this post!
Tell us how we can improve this post?