Dropshipping has flourished in the past few years. All this is possible due to the online system. Are you thinking about Alibaba dropshipping? If yes, that is wonderful.
We are experts in the sourcing field and know how to link the sales channels and boost sales.
If you have stored on multiple sites like Alibaba, Shopify, and eBay, you can now link all these stores and buy from Alibaba. Do you want to know more about it?
If yes, this article will be a detailed guide for you and answer all your questions.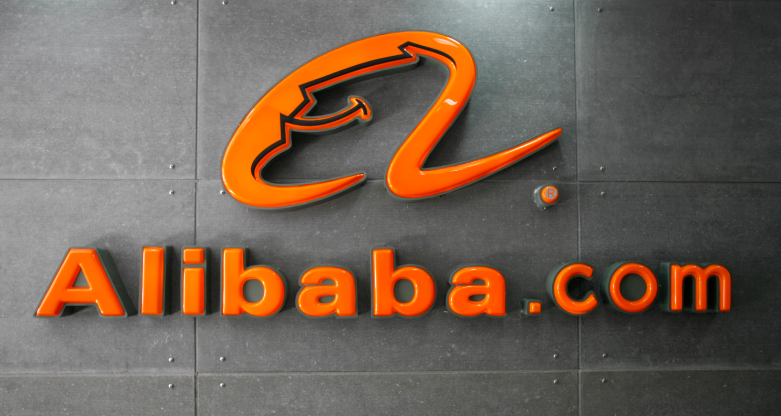 What Is Dropshipping?
Drop Shipping is an order fulfillment that involves shipping inventory from the manufacturers to the consumers directly
In simple words, the retailer receives an order from the consumer and confirms the details of the products. Then, the retailer orders the supplier to provide the inventory.
The most crucial step is the route of shipment that takes place directly from the supplier to the consumer instead of importing products to the retailer's eCommerce store.
Pros and Cons For Alibaba Dropshipping
Every platform has its good and bad sides. This is what we will be evaluated in this section; let's get to it.
Pros
The best thing about Alibaba dropshipping is that you don't need significant startup capital. It has lower pricing when compared to retail. All that is required is hosting and domain which cost less than a hundred dollars.
The risks involved in drop shipping with Alibaba are minimal; in fact, they are almost insignificant. You only bear the cost of the products you sell, and you need not worry about bulk orders or leftover stock.
Dropshipping is location independent; therefore, you can conduct your eCommerce business from any world. The only things you need are a solid internet connection and a computer.
As we all know, warehousing can add some costs to your business; however, Alibaba dropshipping eliminates that factor. You don't have to bear the costs of inventory, packaging, or leftover stock.
Having a retail store incurs many overhead expenses like rent, utility bills, salaries, etc. Dropshipping removes that from the picture. Everything you need to work with is on your computer.
Since there is no inventory, you can market and sell as many items as possible. Product possibilities are limitless, and Alibaba dropshipping allows you to tap into them. Also, you can have multiple product categories, even if you're starting.
Cons
Dropshipping is not a new business; the industry hosts millions of entrepreneurs worldwide. Whatever niche you choose, it is most likely that you will face some serious competition. However, since most dropshippers don't bother to build a brand, you can exploit that.
The most significant disadvantage Alibaba dropshipping faces is the lack of control over the multiple suppliers. You must depend on them for production, packaging, shipping, and quality assurance. In some cases, it might be catastrophic.
If you're involved in Alibaba dropshipping, your products will be shipped to your clients directly from China. In some cases, this can take weeks or months, depending on your clients' location.
Complicated Refund/Return Process
When a customer has an issue with the delivered product categories and asks for a refund, you will have to ship it back to China and discuss it with the supplier on their behalf. 
We can Made Drop Shipping from Alibaba Easy
Leeline Sourcing is to help Shopify & small businesses sourcing products from China and build your branded business.
How to Dropship On Alibaba?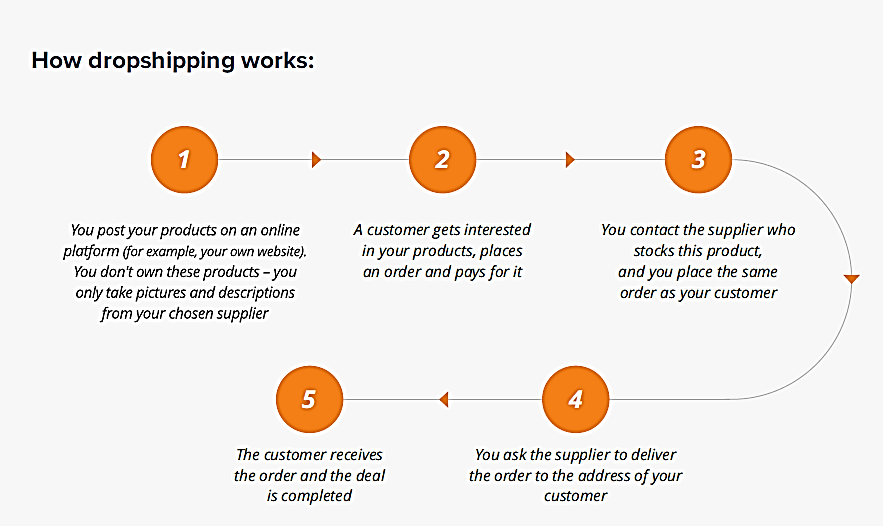 1. Find The Niche Product
If you have been trying to generate product ideas, Alibaba will give you some creative ideas to tap from. This has made it an exciting destination for most dropshippers.
The products on the website will most likely give you bright ideas for a moneymaking dropshipping niche.
2. Search For Products On Alibaba
To find the right product to sell, you need to carry out some research and pick the best niche product which has a high demand. There are resources online which teach you how to find the right niche product.
Also, we recommend that you start with items that are small in size to avoid high shipping costs.
3. Select and Contact Suppliers
Frequently, manufacturers are willing to do business with both companies and end customers. To this effect, they employ different marketing channels to target and reach both satisfied buyers' personas. As a rule, they utilize Alibaba for company interaction.
However, if you love a particular range of products of an Alibaba seller, contact the supplier and make inquiries.
4. Negotiate Price
Have you checked the average level of retail prices for products displayed on Alibaba?
If you research products with small minimum order quantities, you will gain a general insight into the typical price levels, which are regular for a particular product type. This will help you set up your pricing system.
5. Ask For A Sample
Never forget that Alibaba is not Amazon; refunds are not allowed. Therefore, you shouldn't buy any product without seeing different samples.
Many suppliers do not have a problem with providing examples. If a supplier refuses to give samples, take your business elsewhere. Always use Alipay or PayPal to pay suppliers.
6. Place the order
Although this goes against what dropshipping business stands for, it is indispensable. If you wish to do a successful business, your dropshipping suppliers must be reliable and deliver high-quality products.
This is essential if you sell on Amazon because if your clients are dissatisfied with your products, your business will crumble. Blindly sending products to customers is highly detrimental.
7. Ship Your Order Directly To the Customer
After testing the product, the next step is to start shipping the products to your customer. The supplier handles the cost of shipping, which means you make more profit.
Questions You Should Ask Supplier Before Buying
While both the platforms are transparent and offer complete verification of the sellers, it doesn't mean that you should not assess them yourself.
We have put a list together to ask the sellers to ensure they offer the fastest delivery times and lowest price and protect your interests.
Q. What's The Final Price Of A Product On Alibaba Or Aliexpress?
You may already know the answer to this question regarding AliExpress, but in Alibaba, you have the bargain option. So, bring the price down to a level you can pay, and only then order the product.
In most cases, buyers will be reluctant to decrease the cost, which is okay. But it is always better to try.
Q. What Is The Production Time For Order From Alibaba Or Aliexpress?
You should know how much time the supplier will process your order so that you can provide an estimated time to your customer. Things go downhill when dropshippers have no idea about the delay in the order shipment.
They only get on their toes when the customer shoots them an email to enquire about the order tracking process.
Q. What Are The Shipping Cost Estimates For Product From Alibaba Or Aliexpress?
You may not have to ask for the shipping cost from the suppliers on AliExpress because that is already provided on the product page, but do ensure to request it from suppliers on Alibaba.
This way, you will have a rough idea of how many days it will reach the customer.
Some Tips for Dropshipping From Alibaba
Buy a single product to note the shipping time and assess its quality and packaging. This way, you will also know how the whole process works and what condition the package will get to the buyer.
Only work with suppliers who have a positive rating
Ensure to check out the prices of products from multiple sellers and go with the one that offers considerably low prices.
Automate the dropshipping process so that you can process orders faster. Use any good dropshipping plugin for this purpose.
Monitor your competitor(s) and follow their best practices
How Do I Dropship From Alibaba To Shopify
Do you have a Woocommerce store on Shopify? Great! You can buy from Alibaba and sell on Shopify. Here is how you can dropship items from Alibaba to Shopify.
Step 1: Open your store on Shopify and list the items you would like to sell.
Step 2: Conduct proper research and sell high demanded inventory.
Step 3: Receives orders from the consumers on the Shopify store.
Step 4: Find suppliers and order them, and list the features you want in the item.
Step 5: Choose the shipping channel, and boom! The consumer will receive the product at his doorstep.
How Do I Dropship From Alibaba To Amazon
Amazon is one of the most popular platforms for selling inventory, engaging customers, and developing dropshipping businesses. Here is how you can contribute to dropshipping.
Step 1: Get in touch with the multiple vendors on Alibaba to order whenever required.
Step 2: Open Seller Central account on Amazon and list products with accurate descriptions with quality.
Step 3: When you receive the orders, you must contact your Alibaba supplier for the ordering process.
Step 4: Ask the quality supplier to ship the products to the customer's address directly.
That's all you need to do regarding dropshipping.
How Do I Dropship from Alibaba To eBay
eBay is an eCommerce site with millions of shoppers active monthly. Don't you think it will be a good start for your dropshipping business? You can buy from Alibaba suppliers and sell to eBay consumers. Here are the steps to do that.
Step 1: Register the seller account on eBay.
Step 2: List the product price along with visualization and product descriptions. Remember, everything must be accurate.
Step 3: Receive orders and contact your Chinese suppliers.
Step 4: Ship the products to your consumers directly.
It will save investments over hiring the warehouses for storing the inventory.
If you hard to negotiate with suppliers and pay on alibaba.com safely?
LeelineSourcing is ready to help you buy from alibaba low cost and efficiently.
FAQs About Alibaba Dropshipping
How can you start a dropshipping business?
To take a start, you can try Alibaba dropshipping suppliers. Multiple Alibaba dropshipping suppliers are offering direct export to your customers. It makes the whole process easy.
You just need to open the eCommerce store and leave everything else on Alibaba dropshipping suppliers.
Where to find dropshipping suppliers?
Is finding the dropshipping supplier hard for you? No problem. You can open your Alibaba account and find the dropshipping supplier effortlessly.
You can discuss the trade terms and proceed to the order to ensure timely delivery.
Is dropshipping Alibaba profitable?
Yes, the dropshipping store is an excellent idea. It will keep on generating side income and maximize the ROI.
You get lower-priced products from Alibaba suppliers and sell them at higher prices. Overall, you get higher profit margins per product sale.
What are the features of the best dropshipping supplier?
Alibaba's best dropshipping suppliers must procure several features:
1. They must have the verification badge.
2. The reliable supplier must allow trade assurance orders.
3. Ensure the supplier has gold status.
Can you trust Alibaba dropshipping suppliers?
Every supplier cannot be trusted because they send the sample, and when we officially order from them, the item is different." "No, most non-Chinese suppliers have not proved to be trustworthy."
This is a good point; not all suppliers on Alibaba are Registered in China.
What's Next
Before dropshipping, you must have specific ideas like product shipping routes, suppliers, and products quality. If you get over all these factors, nothing would be better than that.
Don't you think it seems challenging?
Yes, it is, but no longer when LeeLine Sourcing is there to assist you in finding inventory and fulfilling the orders as per requirements. Get in touch with us right away!
We are sorry that this post was not useful for you!
Let us improve this post!
Tell us how we can improve this post?