AliExpress Dropshipping
Hello, drop shipper!
GROW your business online with our professional solutions. We provide ONE-STOP e-commerce solutions, from sourcing to delivery. We fulfill your request at all times.
Scale your Aliexpress dropshipping business with our 360° services!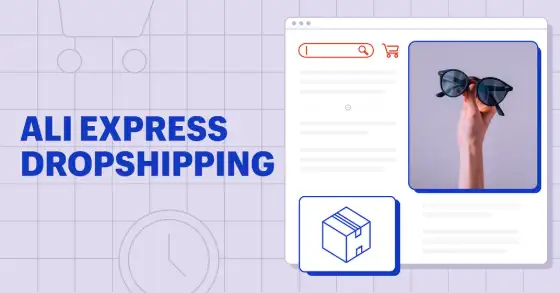 No Risk Free Sourcing No Hidden Fee
You can get Free detailed product quote before order
Is Aliexpress dropshipping profitable in 2023
Yes! You are ready to earn with AliExpress dropshipping.
AliExpress is a LARGE marketplace with a HUGE selection of products. Since most AliExpress sellers are overseas manufacturers, their prices are very competitive.
Thus, it is a great place to find sources to PROFIT from dropshipping.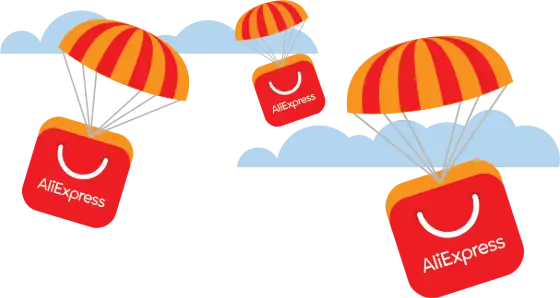 ---
Our AliExpress Dropshipping Services Include: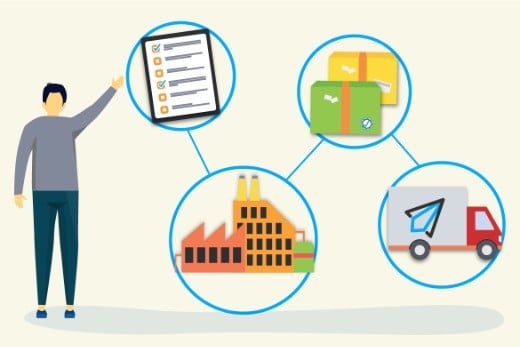 Sourcing Product Suppliers
Our experts assist you with sourcing products and supplies at LOW prices. The more cost you save on production, the more PROFIT you get.
Rest assured, we only connect you with RELIABLE Aliexpress dropshipping suppliers. Sell GOOD quality products only to your customers at a competitive price.
Product Quality Control
One of the key goals of online businesses is to avoid customer complaints. We thoroughly inspect every product we get from the Aliexpress dropshipping suppliers. Thus, you ensure you don't pay for DEFECTIVE goods.
We inspect during production and pre-shipment. At each stage, we monitor and report to you on the product QC to give you peace of mind.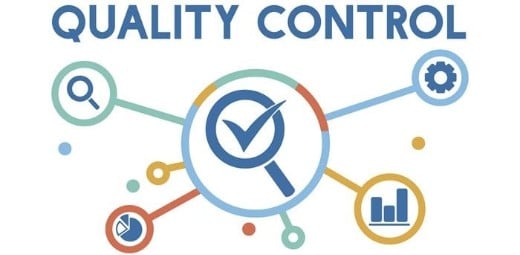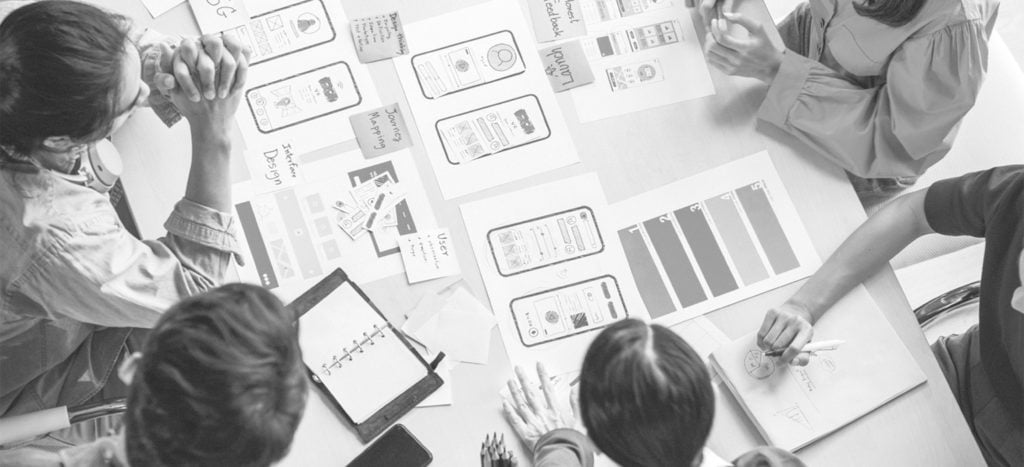 Branded Dropshipping
We offer a variety of branded packaging solutions at your request.
Having a brand identity is crucial to increase your business's popularity. People recognize your trademark, and you stand out from all the rest sellers.
We help you to produce your UNIQUE brand packaging and ask for your approval before we deliver.
Private Label & White Label Products
We offer private-label and white-label products to Aliexpress dropshipping retailers. Shine out from other sellers by BOOSTING your business in a new way.
Get a chance to collaborate with other named brands to make more PROFIT!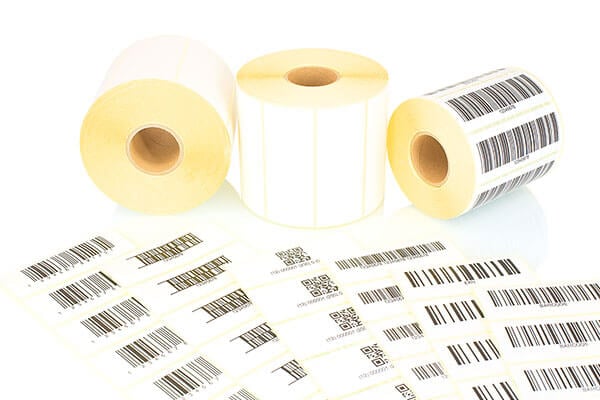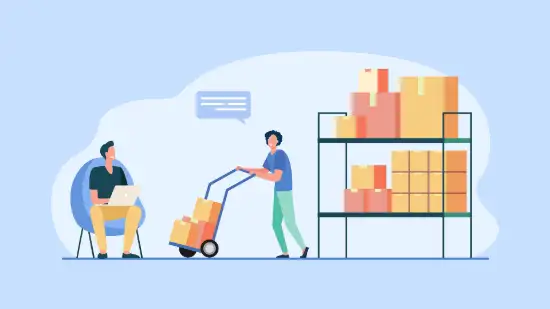 Dropshipping Fulfillment
We make order fulfillment simple. As a result, your customers get their orders delivered to their doorsteps 100% ON-TIME. From head to toe, we manage your orders, track the cargo, and fulfill your orders.
Enjoy the TOP-NOTCH Aliexpress dropshipping experience with our EXPERTS in e-commerce.
About us
Why Partner With Leeline Sourcing?
We are a fully certified service provider. We help you to connect to the best suppliers, making global sourcing easy and transparent. Enjoy premium and tailored service with us to get the LOWEST dropshipping prices.

Professional inspection service. We know that product quality is crucial to determine business growth. We offer QC service before and after production. We strictly watch the process and ensure the supplier follows the safety rules.
All-in-one drop shipping fulfillment. You enjoy not just a single service as we support you throughout the business journey. Our team source, inspect, monitor, and deliver ON-TIME. Free yourself from headaches, and we will handle them all.
Hear it from fellow Aliexpress Dropshipper
We have been working continuously with the Leeline team. They are genuinely a responsive and dedicated partner. The solutions provided are helpful for my business. I am glad to have them to assist in our business growth!
– Rayn, USA
---
Source Your Products and Start Dropshipping
We offer the best price and dropshipping services to help you improve your dropshipping business. View More Products to Dropship
---
Aliexpress Dropshipping: Steps To Dropship Safely
Do you want to start a dropshipping e-commerce store? Aliexpress dropshipping network has provided various opportunities to retailers around the globe. They can connect the shipment channels and sell through their online store.
Based on our ten years of experience, we have assisted our customers in choosing the right products and sell on their online store. Aliexpress dropshipping app has made ways to dropshipping business and opens own online store. That's why dropshippers use Aliexpress as a dropshipping channel.
Today, we will elaborate on AliExpress Dropshipping.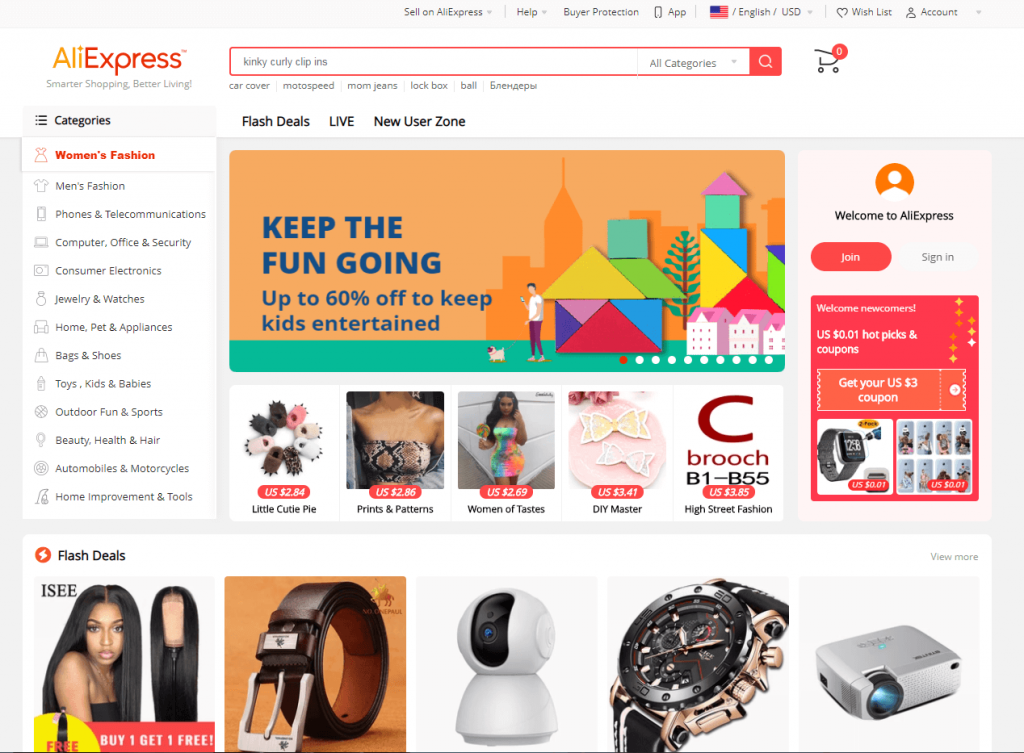 What is AliExpress Dropshipping?
AliExpress dropshipping means that you sell Aliexpress products for AliExpress supplier. The good thing is you do not need to stock it. You display the items at your dropship store and use your marketing skills to sell the items on the dropshipping platform. While AliExpress may position itself as an online retailer, many sellers on AliExpress understand that a large number of their customers are resellers and are much more interested in dropshipping.
When potential customers buys the product, you order it from AliExpress. Sellers at AliExpress do epacket shipping or epacket delivery directly to the customer's address. There are multiple shipping options on AliExpress, but ePacket delivery offers the best balance of price and shipping time. You do not need any upfront inventory. It is one of the cheapest businesses online. It is that simple. Yet, you need a lot of preparation for starting a dropshipping business. The most challenging part is hunting the product that would sell well.
But, do not despair; that is what we are going to tell you. After going through this complete guide, you will be ready to hit the roads of AliExpress Dropshipping.
Advantages of Aliexpress dropshipping
There are many advantages of starting your business through Aliexpress dropshipping. Own dropshipping business succeeds only when you give proper time to it and choose reliable suppliers. For this reason, you can select Aliexpress dropshipping for the following reasons.
Cheaper products: Products are relatively affordable than other marketplaces. Because most sellers selling on AliExpress source merchandise from Chinese manufacturers.
Trusted Suppliers: Merchants selling products on Aliexpress are usually reliable and offer a more profitable dropshipping business structure.
Dropshipping App: Aliexpress app increases the ease of connecting sales channels. It also increases the seller's sales volume.
Low Aliexpress Shipping Cost: Apart from product price, you get lower shipping costs from Aliexpress suppliers.
No Minimum Order Requirements: Unlike other dropshipping suppliers that have MOQ, AliExpress allows dropshippers to purchase 1 item and have it shipped directly to their customers.
How to Start an AliExpress Dropshipping Business?
A question comes to my mind, "Is Aliexpress dropshipping dead? The answer is no. Let's understand the Aliexpress business model to find the Aliexpress dropshipping supplier.
AliExpress dropshipping eCommerce business model is a highly trending Aliexpress dropshipping business. It is easy and affordable. You do not need any experience. Until now, we have understood the overview of the AliExpress dropshipping. Let's take the baby step to know what we need to start AliExpress Dropshipping on.
1. Selecting Your AliExpress Dropshipping Same Product
These platforms feature hundreds of millions of different products. The selection of products is the primary difficult task of this business. Better to look at their Alidropship Center because I have found many trendy products there. You have to research a lot on these. AliExpress makes it easy for you to find the top-selling products to sell in your store. You can use different search analytic tools to search for trending products.
Your ecommerce success depends on your products.
In dropshipping, avoid products that result in returns. For this, avoid selling products that can be:
Delicate and fragile
Can expire
Could create issues in size
Expensive (luxury brands)
Edibles
The return and charge-backs are significant losses one can bear in dropshipping. While selecting the products, you must:
Select products that range between $5 to $100. Try to stick to the lower price.
Select according to your target audience.
Try products that are a solution to our daily routine activities.
Disposable products will give you returning customers.
Sell products that are trending.
You can also use different tools to find your niche or products. These chrome extensions can provide practical help in discovering niche products:
Ali insider
Ali Hunter
Asify
These extensions will give you a deep insight into every category. It will help you identify the selling trends of products and delivery time. Most of the AliExpress sellers are overseas manufacturers, you can find trending product at a lower price.
Looking for the Best Aliexpress Products?
Leelinesourcing helps you find the Best Products Made in China with high quality at an attractive cost.
2. Selecting Reliable AliExpress Supplier
Suppliers are the backbone of any dropshipping business. Selecting a reliable supplier is very important. There are many suppliers but choosing the right ones is not easy. To own dropshipping business, you have to understand the business model and find suppliers on Aliexpress. My first priority is to check every potential supplier's shipping times and pricing differences.
While locating the suppliers, do not see the first few pages only. You have to visit as many pages as possible to find a good supplier for your business. Suppliers are not good at marketing; that is where the need for dropshippers arises. For more info on quality control and shipping times on AliExpress, read these AliExpress reviews. Always prefer sellers with positive feedback and many buyers' recommendations.
Prepare Your Questionnaire
The questionnaire is essential to cover your anxieties. If you want a solution for all your queries, you must be open enough to ask them. Never hesitate to ask these questions. It will be a great help in the long-term commitments.
Note down all your concerns. Talk to your reliable supplier to understand whatever confusion is in your mind. For example:
How much do you stock?
Who delivers the product?
How much time will it take to deliver to a specific area?
Are there any extra fees?
Who are the manufacturers?
Is it branded?
Do you attach price tags?
Do you offer a gift packaging service?
How many products can I dropship from Aliexpress in 24 hours?
Is there any restriction on buying more than one item?
More questions like these will develop a good understanding of your supplier. Develop a good relationship with your supplier. This will help in many ways but in particular you will be able to get better pricing and priority order processing.
3. Build your Website
Building a dynamic website is very important in dropshipping. This is where your customer gets an impression of you. You must consider the following features in your dropshipping website:
The website must be responsive to every device.
The design should be user-friendly and straightforward.
The pricing features should be secure and straightforward.
The hosting service should be fast.
A buyer could be able to buy many products in a single attempt.
Products must contain all the related details.
Many platforms can help you develop your website. You can install Elementor free plugin on your WooCommerce WordPress website. It provides a simple drag and drop option to design it. Even Shopify worked best for me as it also has Drag and Drop features on all themes. Oberlo 101 offers a complete course. You can adapt it to make your own Shopify website. It has simple drag and drops features. Yet, if you do not want to do it yourself, hire a professional.
4. Add Products to Your store
There is a lot of third-party software available online. Third-party Software helps you add products to your dropshipping store or online store. You can use them to import titles, descriptions, variations, quantity, price, and images. But, they are very lucrative and automate your whole process. You have to integrate your website with this software through API, and you are good to go. After installing these, you will see a few extra tabs on the AliExpress website.
Some also offer bulk upload services. By this, you can add hundreds of products with only a few clicks.
After adding the hottest products to your website, we prefer to change titles and descriptions. Having your own unique content will serve your business better in the long run and will help you better convert visitors to customers on your product pages.
BigCommerce uses the Dropshipping app for adding products to your store. It allows you to import products into your BigCommerce online store. You can then start selling those products hassle-free. It offers a free ten-day trial with no-upfront fee and $10 a month.
Adding Dropshipping products to Magento
Magento uses the AliExpress Dropshipping extension to import products. It enables Magento users to connect with the AliExpress Dropshipping program. It allows you to advertise or offer its products on your website and earn profit margins. This is a very dynamic app. Its one-time price is $299.
Adding AliExpress Dropshipping products to WooCommerce
WooCommerce is eCommerce over WordPress. It offers a WooCommerce Dropshipping plugin by OPMC to Add products. You can use it with the WooCommerce Dropshipping Chrome extension. It provides two-clicks import of all the details of the product. It is the best solution if you already have a website and want to expand more. It is available at $49 per year, with 30-days of a money-back guarantee.
Adding AliExpress Dropshipping products to Shopify
To add AliExpress Dropshipping products to Shopify's own store, you can use Oberlo. Nowadays, Oberlo is discontinued by developers, so I use other apps to add products to the store. It is straightforward to use and set up. All it takes is a few clicks to import all information. Oberlo is a very dynamic tool recommended by Shopify for dropshipping. Both Shopify and WooCommerce are two of the most popular ecommerce platforms in the world with full support for most dropshipping services and apps.
Adding AliExpress products to Amazon
When using the drop shipping Aliexpress worldwide service, you need to import the product and product descriptions from your online store. If you have an online store on Amazon, you can follow the method:
Use the Dropshipping Apps such as Click 2 Sync.
Connect your Aliexpress Account.
Add your Amazon store.
The app will allow you to import from Aliexpress to the Amazon store.
A good Aliexpress merchant will allow you to add those products and sell them directly to your Amazon customers. They have existing product photos you can use on your store, and basic product descriptions are provided as well. You can offer free shipping or charge an upfront cost on your dropshipping niche for Aliexpress shipping.
A Fast, Easy, and Cheap Way to Ship from China
Do not hesitate to contact Leeline Sourcing at any time regarding your shipments from Aliexpress.
5. Get an Order
After performing all the above activities, you are now ready and equipped. Now, you need an excellent campaign to get the order. For this, you will need the support of Social Media. My first choice is Instagram reel ads or FB video ads because they are converting. Make a catchy ad and start targeting the audience. Ask influencer for a shout-out.
Start e-mail marketing as it has the best turnover rate in Europe and the USA.
After getting through all this process, we are sure that you will have your first order very soon.
Choose secure payment channels such as:
PayPal
Western Union
Master Card
Bank Transfer
Wire Transfer
You can use additional payment methods like the credit card company.
This is good for both buyer and seller security. You can open a dispute if something is wrong.
When a customer makes a purchase from your online store. After that, you will get excited for sure. But, you should know what to do then. Don't get worried; it is not that difficult. All you need is to go to AliExpress and buy that exact same item. Mention your buyer address, and then you are good to go. AliExpress seller will be shipped directly to your buyer. That is it!
6. Follow up
This is the last step of the order fulfillment process. Yet, very important. This is where you can have a returning customer. When someone buys your product, take a complete follow-up. Share the tracking ID for the ease of the customer if available. Send a "Thank You" email when the customers receive the product. After a week, ask about the services, as the buyer can test products during this time. Try to help if needed. This will create trust at your store.
Follow-up is also critical. Be quick to reply to customers' queries and provide a refund policy. This means you have to have great communication with your supplier too so you can resolve any issues quickly! You can also completely close the sale.
Good customer support in dropshipping is vital to making a good eCommerce business reputation. It keeps your customers hooked to your store. Usually, my assistant handles all the customer support, it's time and cost saving for me.
7. Promote your dropshipping business
You can use many ways to promote your dropshipping business today. Use the internet for inspiration; look at online stores, product rating, promoted products, and bestsellers across different platforms such as Amazon, eBay, etc. The dropshipping procedure is relatively straightforward. In promotional campaigns, you have two ways:
Paid method— These include PPC advertising campaigns.
Free— Promoting products with your own accounts such as Facebook Pages.
There are many social media channels to promote your eCommerce store.
These are:
Facebook
Youtube
Instagram
Google
You can open your account on these channels, promote your account, and start ad campaigns. It will increase the reputation of your own online store and ensure a profitable business. On Youtube or Instagram, you can directly interact with your customers and increase customer satisfaction rates. I keep engaging with my audience as it builds community over time and generates continuous revenue.
Best 10 Aliexpress dropshipping tools
When you have your own website or dropship Aliexpress dropshipping center, you can use the following apps to sell products.
1. DSM TOOL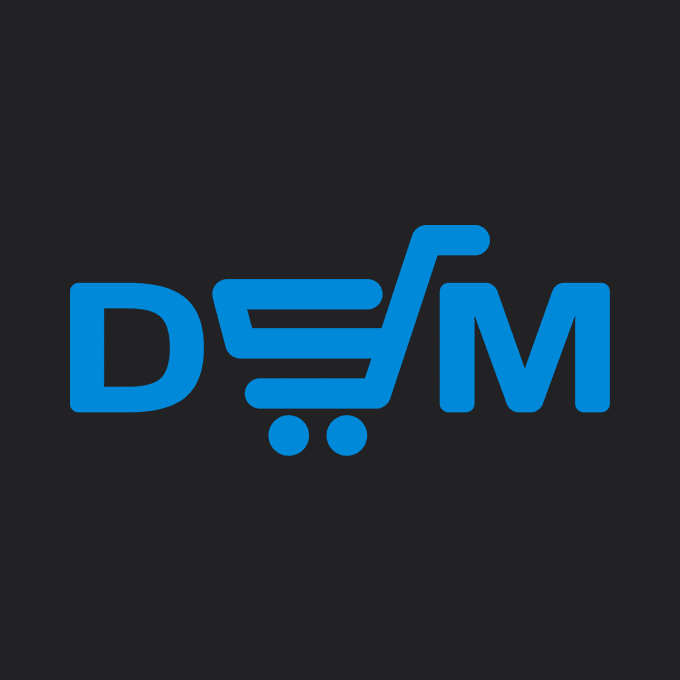 DSM Tool assists in dropshipping with Aliexpress. It allows up to 25 listings connected to your eBay or Shopify store.
2. DROPIFIED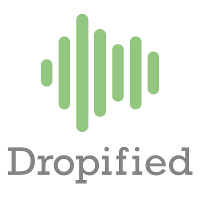 Dropified can directly import the Aliexpress products from Dropshipping store to the Amazon store
3. AliDropShip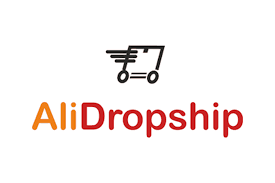 AliDropship is a popular plugin if you have an online store on WordPress or Woocommerce store. It is an automatic tool to update product listings and import merchandise.
4. SaleFreaks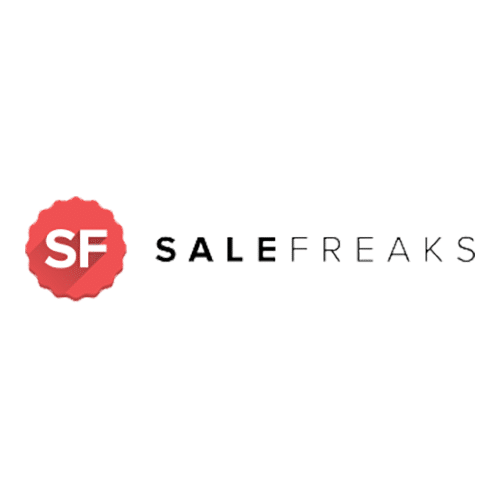 Salefreaks is a top tool with automation for dropshipping from Aliexpress to eBay. It is a full-fledged opportunity for your dropshipping store.
5. AutoDS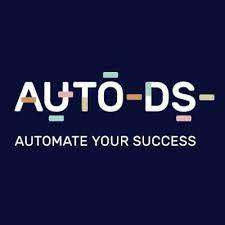 AutoDS is a good dropshipping tool for online stores, especially when we have Aliexpress on the list. It can automatize the dropshipping process.
6. Ali2Woo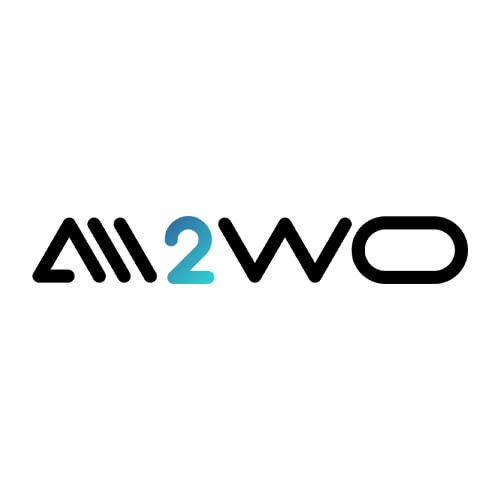 Ali2Woo tool has many advanced features enabling your Aliexpress dropshipping store with an automatic solution for your dropshipping eCommerce business.
7. DSers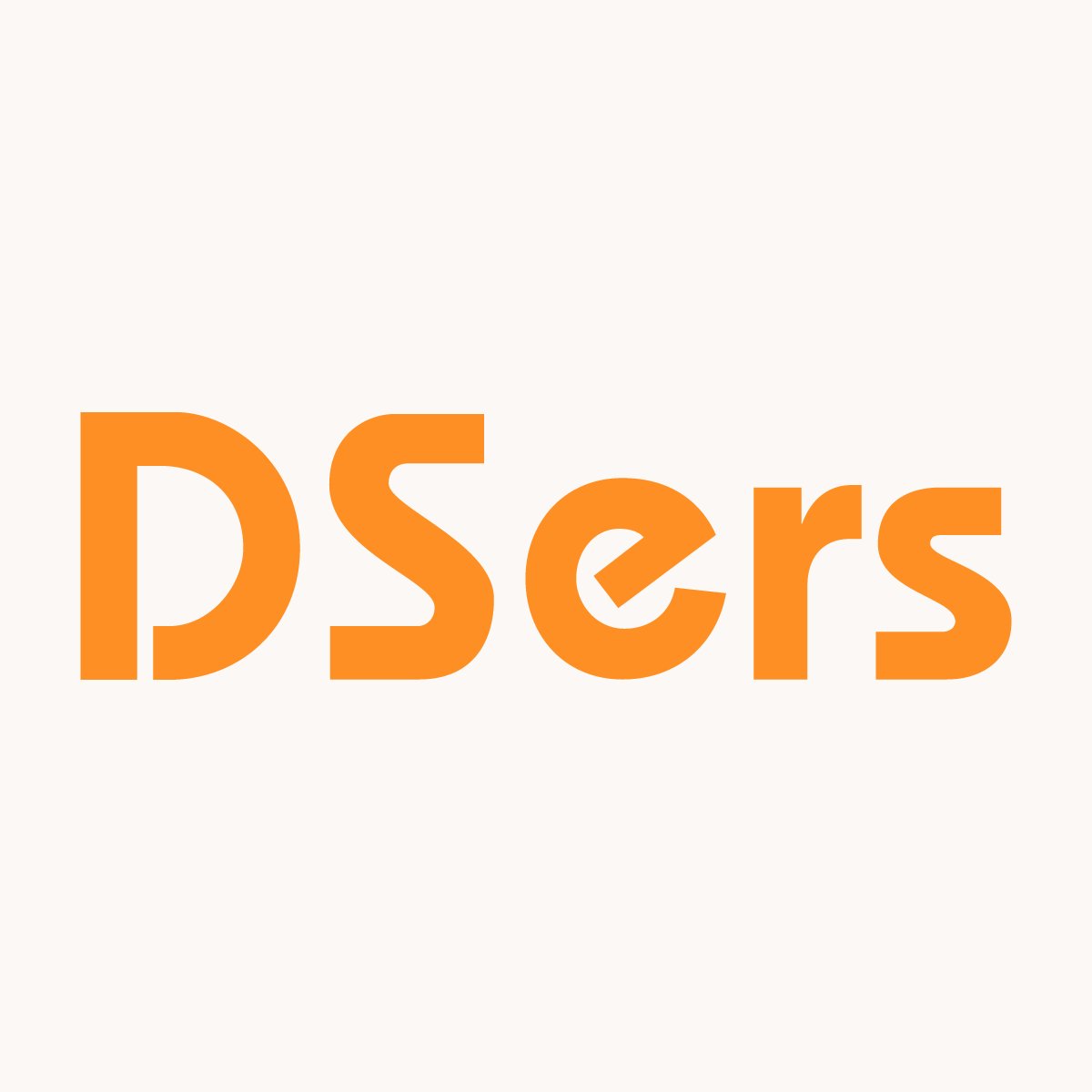 You might have heard of DSers which allows the dropshipping from Aliexpress to Shopify. DSers makes it easy to dropship with AliExpress! With 3000 products, you have it all in one solution.
8. Oberlo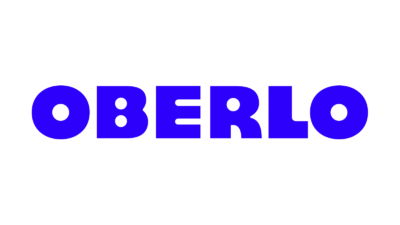 Oberlo is one of the most trusted tools as a dropshipping partner of Aliexpress. You can use this one for your eCommerce store.
9. Easync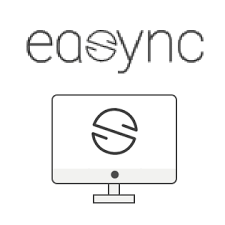 Easync facilitates dropshipping items from Aliexpress to the Shopify store or eBay channel. With the tool, you can automate the Aliexpress standard shipping process or Aliexpress premium shipping.
10.PriceYak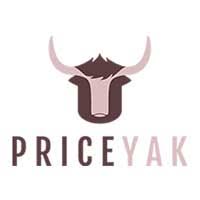 PriceYak is a free tool that enables an unlimited number of products listed on your Amazon, eBay, or Shopify.
We can Made Drop Shipping from Aliexpress Easy
Leeline Sourcing is to help Shopify & small businesses source products from Aliexpress and build your branded business.
Does AliExpress Offer Refunds and Returns?
Yes, AliExpress offers Refunds and Returns. I recently discovered their 75 days buyer protection and old refund policy. Believe me, it is very satisfying, especially with long shipping times for customers.
Usually, it takes 3-20 business days. It varies with different banks for buyers to receive the refund. After this time, AliExpress processes a refund to your preferred payment method. You may check the order details to confirm whether the refund has been processed or not.
With AliExpress 'Free Return' service, you get an extra 15 days on top of the on-time delivery date. You can decide whether you want to keep or return the item for any reason. It is a free service. If the seller offers Free Return, it will be marked on the item details. Yet, some sellers do not offer free returns. For playing safe, deal with the sellers who offer free returns.
How to buy wholesale on Aliexpress?
Aliexpress wholesale prices are astonishing. You can buy wholesale on Aliexpress in the following ways.
Open your Aliexpress account.
Search product descriptions and list many Aliexpress suppliers for that item.
Negotiate the price, discuss terms, and settle at the best price.
That is the simplest way to buy Aliexpress products from an Aliexpress seller. Yet, I also advise applying pricing filters to get the best products on the front page.
Best hair vendors in China
China's hair wig market is famous worldwide due to many reasons. For example, you get lower prices, high-profit margin, and a chance to start a successful dropshipping business. At your dropshipping store, you can sell the hair wigs quite efficiently. Isn't it something you would like to do right away?
Best hair vendors on Aliexpress
Many hair vendors on Aliexpress sell their branded products to retailers and brands. Their product quality is usually as per ISO standards. So, you can explore multiple hair vendors on Aliexpress and purchase the inventory. Remember. Always jot down trusted manufacturers, discuss the upfront cost, and then buy. That's the perfect policy to go.
Few Tips To Help You Succeed in AliExpress Dropshipping
We almost know each and everything related to AliExpress Dropshipping. These are some essential tips to help you succeed in the dropshipping business.
1. Ask the Aliexpress supplier not to include a packing slip, invoice, or product pricing in the packing. Add a note when placing an order or making an advance deal when starting a business with Aliexpress. Most AliExpress suppliers know this and will support you as you are also helping them too in one way.
2. Avoid selling copyright or VeRO items. This has many implications. You may have to bear a loss because of these.
3. If you are selling a product that is a copy of any brand, mention it. Else you will be facing a lot of disputes, charge-backs, and returns.
4. Try selling custom products. These will make your life easy. You can even brand these items with your name. So, it will give an impression of a brand.
5. Are you still not sure whether you want to dive into the world of dropshipping? We still have a solution for you to go for the AliExpress affiliate program. There you will get a commission on selling every product.
SAFE + EASY Importing from Aliexpress
We do the hard work in China, so you don't have to: Product sourcing, quality control, shipping, and more.
FAQs about AliExpress Dropshipping
Is AliExpress a Dropshipper?
AliExpress is not a dropshipper. But, it allows dropshippers to dropship products from sellers. It is a B2C eCommerce platform. Where people can buy directly from AliExpress with Aliexpress buyer protection.
How do I add a Dropshipping Center to AliExpress?
While using Shopify, you can add a dropshipping center to AliExpress. Install the Shopify DSERS APP. After installing, click on the Link to Aliexpress Top Center.
Connect to your Aliexpress account and allow it. That is all! Your Aliexpress account will be part of the safelist. Your Dropshipping center tab will get activated.
Is dropship from Aliexpress free?
AliExpress does not charge a dime from buyers. Yet, you have to invest as low as $100 to start your dropship business when you start dropshipping. These charges are for buying different tools, social shopping sites and other essential plugins. It also includes ad campaigns, like Google ads. 
Other than this, there are no charges for AliExpress dropshipping. You need to pay for ePacket shipping or ePacket delivery charges on your profitable products in a timely manner.
How Long does AliExpress Take to Ship?
AliExpress takes 15-45 days to complete the order. Yet, in multiple other countries of the world, it takes lesser time than this. It depends on the distance, availability, and mode of transportation.
Sometimes it offers a three-day Aliexpress premium shipping option as well. Currently, due to COVID-19, the shipment time has extended a lot. But, it is coming back to normal.
Is it Worth it to start an online business?
Yes, it is worth starting an online business. You can start your eCommerce business journey with dropshipping with Aliexpress. It will just need to add hot products to your store.
What's Next
Dropshipping business is not precisely complex. You just need to find the best suppliers, explore the products, and purchase them. Later on, you can start selling online in your store. Do you know what is challenging in this process? Finding quality products requires high-level skills?
If you are not an expert, Leeline Sourcing is there to assist you in sourcing quality products and Aliexpress suppliers. Hit us a message to discuss your business.
Do you want a successful import business?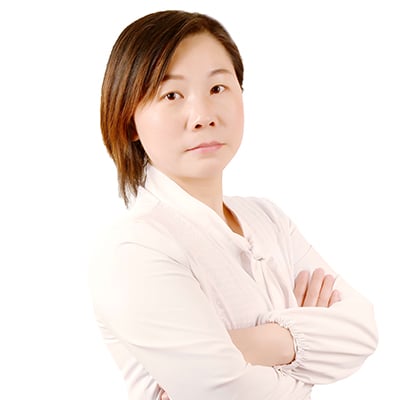 Hey, I'm Sharline, co-founder of LeelineSourcing. We've helped 2000+ customers import from China.
Do you want a better price on product or shipping?
We are sorry that this post was not useful for you!
Let us improve this post!
Tell us how we can improve this post?