Amazon is one of the largest online marketplaces with thousands of vendors selling their products.
Amazon empowers you to grow beyond the geographical boundaries and international borders.
So, you can sell your products online to any part of the world with the help of Amazon.
This will not only help you sell your products online with great convenience, but you can control your business operation remotely and grow as an international vendor.
You can get international brand-recognition for your product with Amazon.
With this guide, you can learn all you need to know about selling on Amazon.
In this guide, you will find information about what costs are involved and the best practices that are opted by successful vendors on Amazon.
To start with, startup costs are to be considered and managed efficiently to run a profitable operation on Amazon.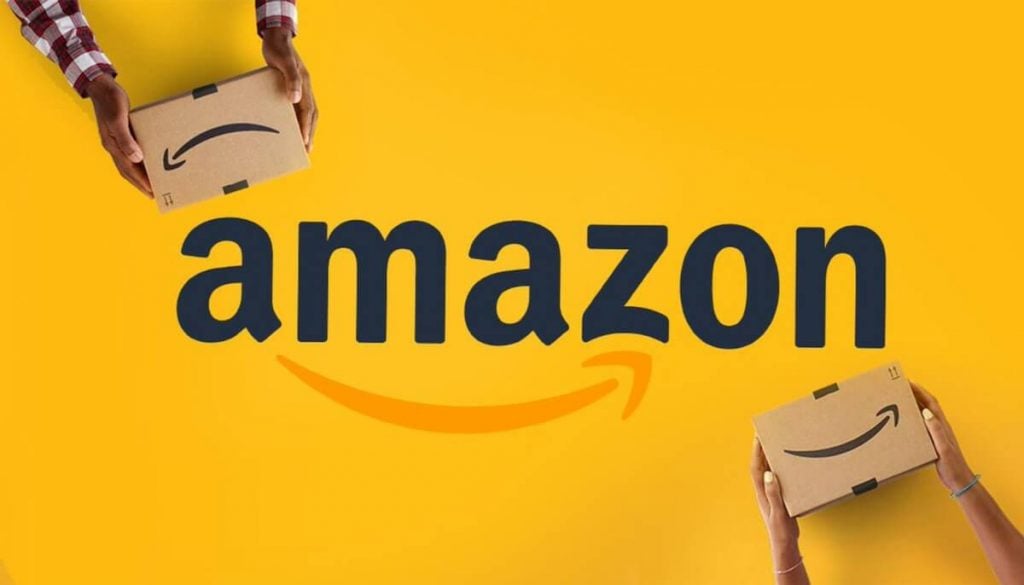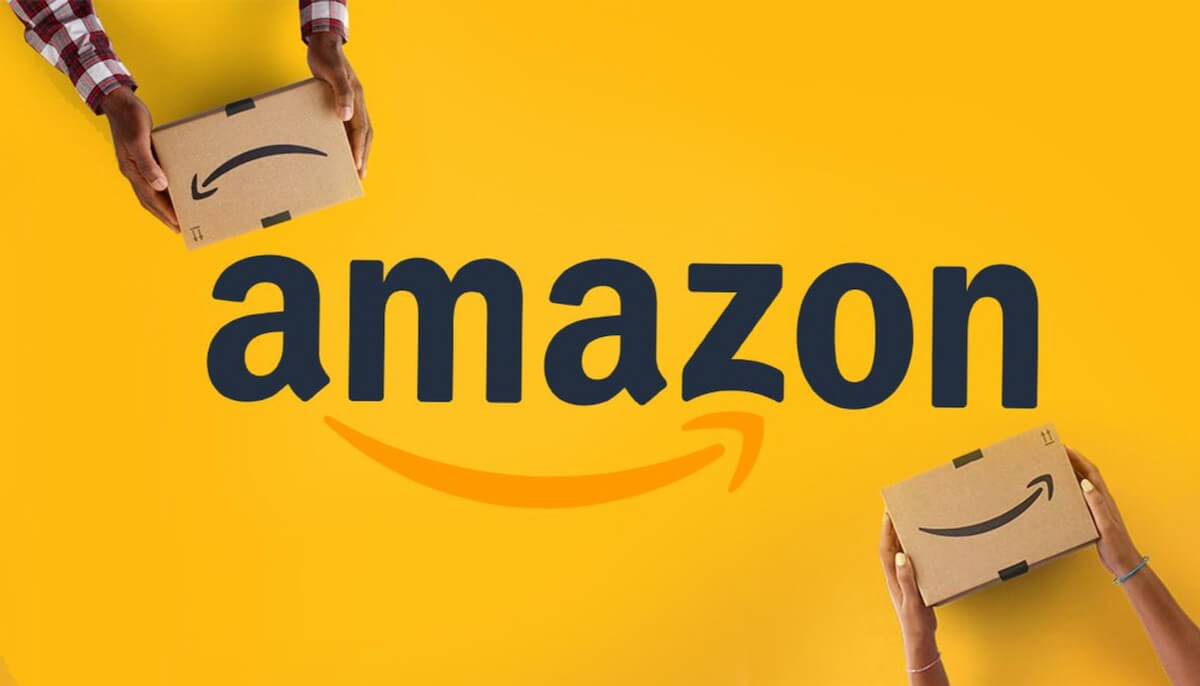 1.Startup Costs For Selling on Amazon
Startup costs are the costs you need to initialize any business. These have a great impact on the overall efficiency and profitability of your business.
Startup costs need to be given due consideration and there are several factors that these costs directly rely on starting with:
1.1 Where you're sourcing your products from:
The product sourcing is directly proportional to your profits. It also has a great impact on your overall costs. You need to consider all the options for the best costs to source your products to make your business profitable. Several options to source your products that you are going to sell on Amazon are:
Retail Stores: For small scale operations and business, a Retail Store is a perfect choice to buy your products with convenience.
However, you may find the products a bit costly as retail stores have their own profit margins. Retail stores are a good option if you are not looking to buy in large quantities.
Wholesale suppliers: Wholesale suppliers can help you cut the costs for your purchasing by a great bit. If you are getting large quantity orders and want to make it big, Wholesale suppliers are your best choice.
Wholesale suppliers offer bulk purchase discounts if you are buying in large quantities so that you can get more profits if you are buying more.
Private Label Manufacturers: Private Label Manufacturers are those retailers who get the products directly from the manufacturers under their own label. Retail stores buy from Wholesale suppliers and wholesale suppliers from Private Label Manufacturers.
So, in order to cut those costs, it is best to buy directly from Private Label Manufacturers if you meet their minimum purchase criteria.
Suggested reading:Best Amazon FBA Sourcing Agent Service In China


1.2 How much money do you need to sell on Amazon:
Once you have your purchasing sorted out, you need to calculate the startup costs and what is required in order to sell on Amazon.
There are 5 critical points that you need to take care of and spend on in order to start a profitable Amazon store. Those costs include:
a.Buying Initial Inventory ($150): You don't need to break your bank buying an extensive inventory at the start. This is one of the best parts of selling online.
You can start with less to test the waters first. All you need to do is buy a limited stock of each item that you want to sell. This should hardly cost you a hundred and fifty dollars.
b.Opening and Amazon Account ($39.99): Amazon offers two types of memberships that are selling as individual or professional.
With an individual account, it charges you $.99 and for a professional account, you will need to pay $39.99 a month for Amazon services and support.
c.Buying UPC Codes ($10): UPC stands for Universal Product Codes, you need to buy UPC for each of your product that you are selling online to make your operation smoother and flawless.
UPC helps you greatly in tracking your inventory individually concerning each product and process orders more productively.
e.Investing in Photography (Free-$295): Right marketing is needed to sell any product. If done right, photography can take your product to places.
If you are good at photography yourself, you can take pictures with a white background and in an attractive manner to capture the attention of the right audience. If not, you should definitely be investing in some right photography done for your products.
f.Creating a Logo and product branding: A logo that makes your brand and store stand out is definitely a great marketing investment. You should be investing in making the brand image at the very beginning to have brand awareness for your products over the internet.
2.How to open an account on Amazon
For those who are new to Amazon and online selling, opening an Amazon account can get a bit confusing. However, there is nothing to be worried about. You can find all the necessary information in the below steps to create an Amazon account in easy steps.
Go to Services.Amazon.com
Scroll down and click on the "Selling on Amazon" button.
Select between selling as professional or selling as individual plans.
Fill out the required information.
You do not need business registered if you are selling as an individual, your personal tax information would do and you can enter that to start with Amazon.
If you are selling form outside the US, you must have the following:
A credit card that supports subscription payments and can be charged internationally for Amazon payments.
A local bank in your own country that supports automatic payment clearing to receive payments from Amazon directly in your bank account.
Your address to receive personal mail.
A US EIN: You can get this number by filing an IRS Form SS4, Application for Employer Identification number without having any legal or corporate presence in the US.
Once you have completed these steps, your Amazon account is all set-up for you to start selling your products online and have an international presence for your business.
3.How to find products to sell on Amazon:
Once you have your account set-up on Amazon, you might find it hard on choosing what to sell on Amazon and what products will actually be profitable for you.
As it is the initial stage for you, your first product should be the one that has larger profit margins and that is qualitative enough to get you the right brand awareness you deserve. To find the right product, you need to research and for that, you can follow these simple procedures:
3.1 Narrow down your product research criteria:

When I research a product, I start with general aspects. Then apply filters to narrow down my research.

You should narrow your product research criteria based on facts and figures to eure getting the perfect product that you can sell on

Amazon to generate considerable profits

. For that, we are right here to help you with our:

Guidelines to find a profitable product:


A profitable product would be deemed as one, that has low cost and more profit margin. To get find the right product with more profit margins, you need to search amazon for sponsored ads.

This sponsored ad means, that these products are making the right amount of profit that is being spent on marketing.

You also need to choose those products who are getting 2-3X the cost when sold.
The products that have a 65-80% profit margin would be perfect for you to choose from.

You should consider the products that are lightweight and easy to ship to avoid any difficulties.

Guidelines for Bad Products:

While looking for the products to sell online, you might come across some really catchy products that look like they are going to attract a lot of customer attraction. However, this might not be the case.
To run a profitable business on Amazon, you need to avoid certain products that could affect your profit margins.

You should keep in mind to avoid, the products that are being sold in large retail stores as they are highly unlikely to be ordered online.

You also need to stay away from mechanical products as they demand high industrial quality standards.

Fragile items are a hassle to ship and require high costs, so you should try staying away from these as well.

Avoid Restricted Amazon Categories:

Amazon has its own categories of products that you can sell online and hence, there are certain categories of products that are restricted to be sold on Amazon.
You should be thoroughly prepared and avoid such products that fall under restricted categories to be sold on Amazon at all costs.
Suggested reading:What To Sell On Amazon And Best Selling Amazon FBA Products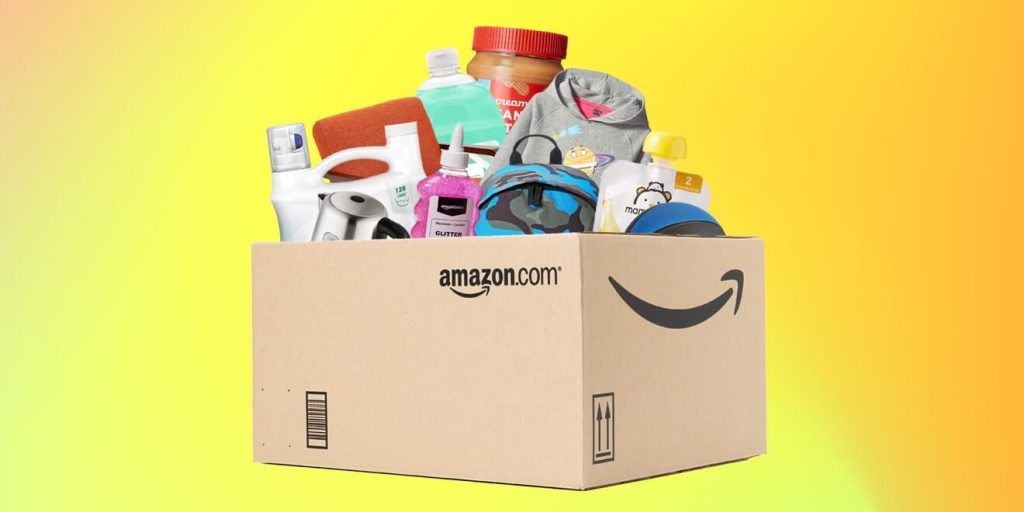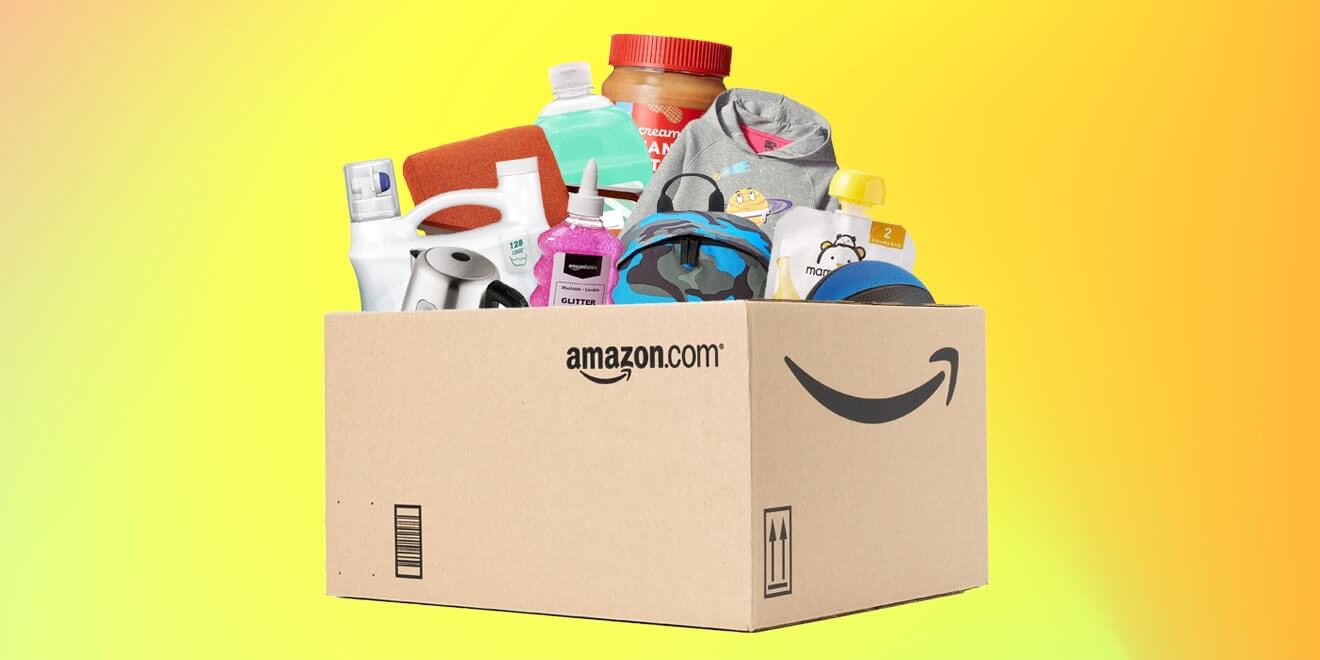 3.2 Getting your hands on the right online tools for Amazon products research:


Amazon is one of the largest online marketplaces have millions of transactions each day. Hence, it is not possible to have thorough research on products that are being sold on Amazon each day.

Technology comes to the rescue and there are online tools that you can use for Amazon product research and get the right details required for you to conduct a successful Amazon research.

These tools help you get accurate numbers and the right products that have positive feedback and generate more revenue for the sellers. The most popular online Amazon product research tools are:

Jungle Scout: Data Analysis is reshaping the technological world as we see it.With the help of Jungle Scout, you can get accurate sales and product reviews data from amazon that will enable you to make the right decision on your product research journey.These numbers and Data will help you filter out the products that you have shortlisted to sell on your Amazon account.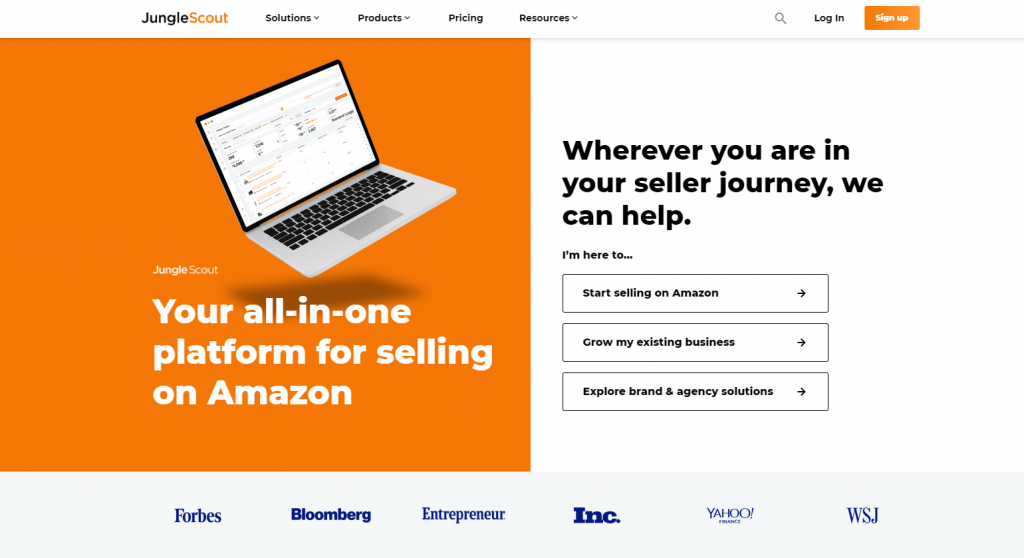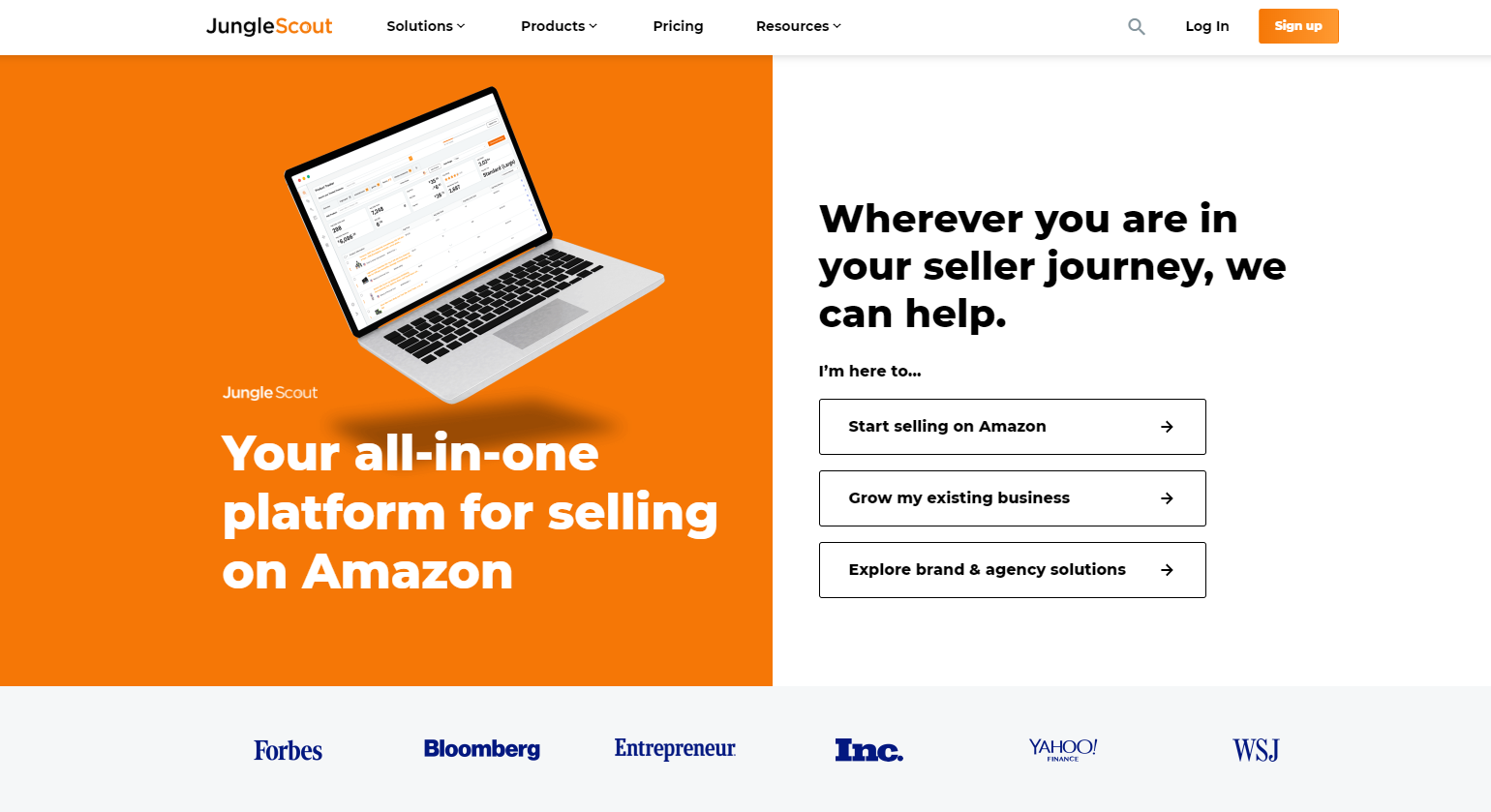 Unicorn Smasher: While Jungle Scout is a paid service, Unicorn Smasher does the same for you without any costs. Yes, Unicorn Smasher provides free product reviews and sales data from Amazon.The numbers and data on Unicorn Smasher are not as accurate as Jungle Scout. However, it is pretty close to accurate and if you want to save some bucks.Unicorn Smasher is the perfect companion for your Amazon products research.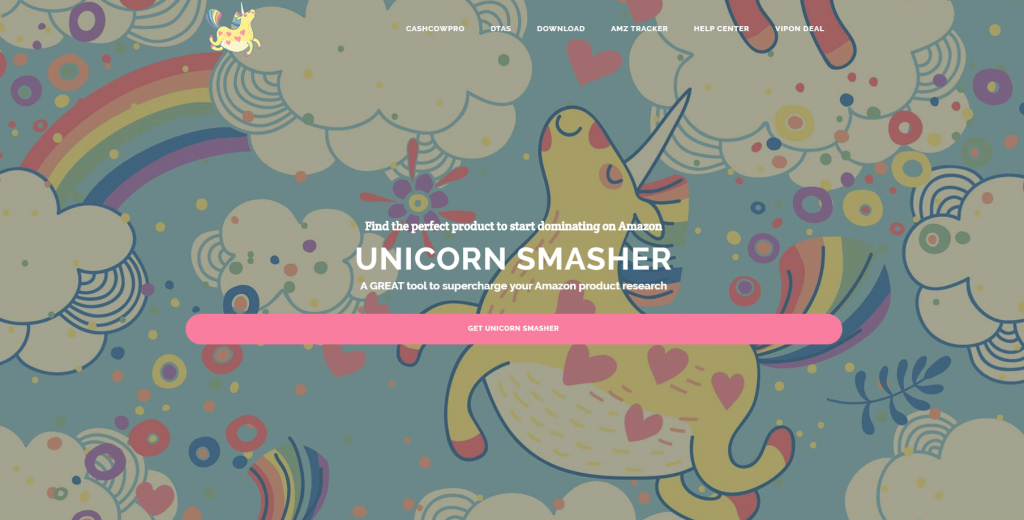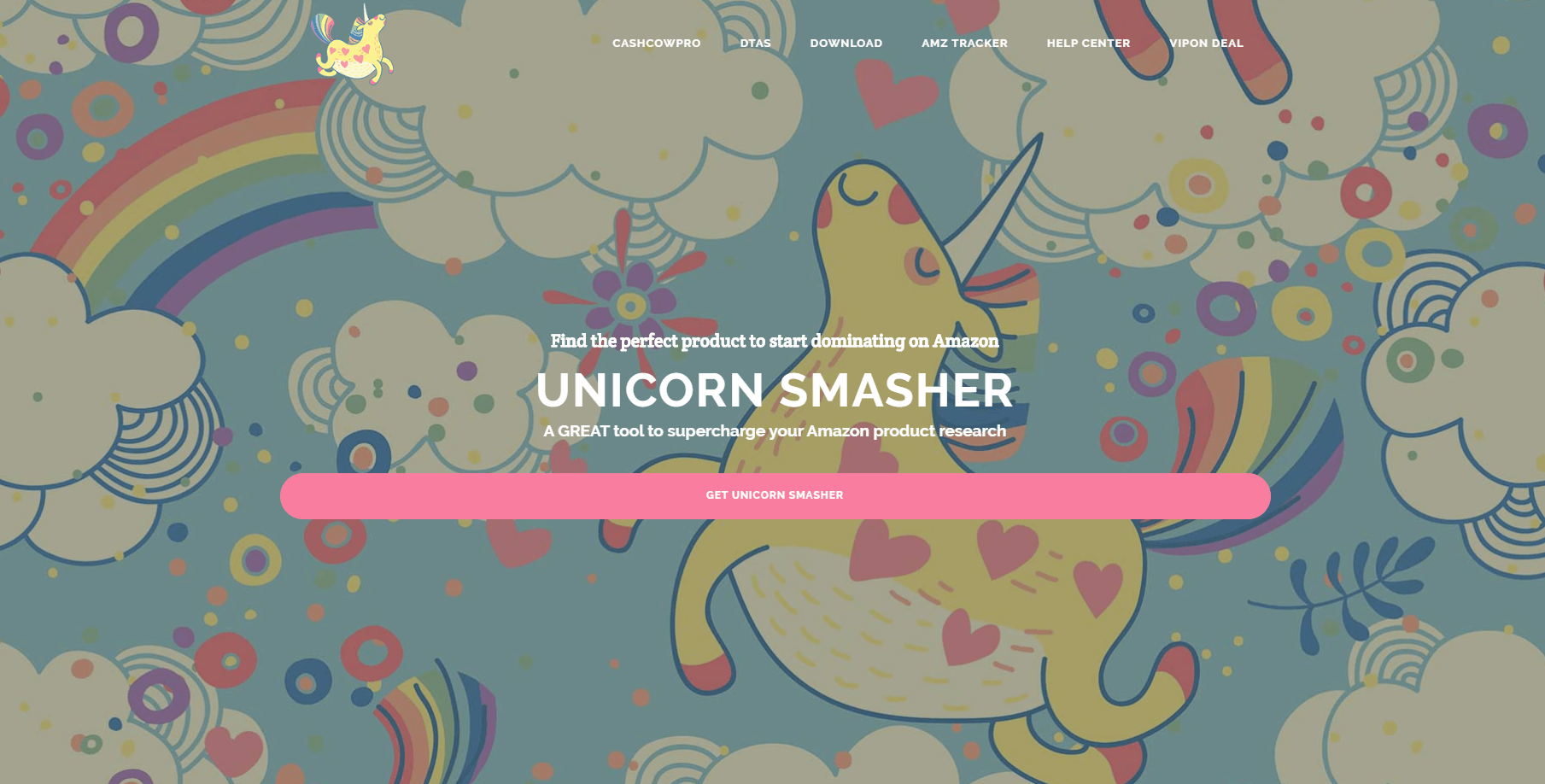 After you have your product research completed and have a clear idea of what products you are going to sell on your Amazon account.
You need to find overseas private label suppliers that can brand their products and mark them under your label.
The process is made easier by technology and you can do it staying at home, over the internet with convenience. All you need to do is:
4.1 Open an Alibaba Account:
Alibaba takes four steps and 30 minutes maximum. I have listed those steps.
Opening an Alibaba account is not so difficult and you can do it in four easy steps that are:
Step1: Go to Alibaba and click on "Join Free".
Step2: Enter your email address and verify it through the link sent on your email.
Step3: Fill all your basic information.
Step4: Confirm the information that you have filled to complete the Alibaba account.
Since you are new and don't want to get yourself into any fraudulent activity. You must consider some useful features by Alibaba to filter on the perfect supplier for your needs. The minimum requirements a perfect supplier must have are.
4.2 Minimum requirements to select the perfect supplier:
A perfect supplier must accept Trade assurances, PayPal or Ali Pay as a payment method.
You need to filter Gold suppliers and trusted suppliers only.
Filter out Trade assurances while looking for partners.
These steps will make sure that the supplier you get in search results for your products can be trusted with the business.
4.3Negotiate with Alibaba suppliers:
Once you have figures out the right supplier for your trades. You need to negotiate the best price you can get with those suppliers depending on your purchase quantities. You can do it in simple steps like:
1.Contact the suppliers you have chosen to start a conversation.
2.Alibaba has some negotiation templates as well that you can use.
3.Set their expectations as to how many regular purchases you are to make and your expected growth rate.
4.Once you agree on a price, make a small order to test the quality of products.

Suggested reading:How to Find the Best manufacturers on Alibaba

4.4 Alibaba Sample shipping:
Suppliers on Alibaba also offer sample shipping that you can receive in order to check the quality of products that you are purchasing and going to sell on your Amazon account.
This way, you have the certainty to back your product and sell only what's best for you and your customers on Amazon account.
5.How to set-up an Amazon listing

So, now you have an Amazon account and you have successfully sourced your products from Alibaba. You are well prepared to take your first step towards selling and set-up an Amazon listing that your buyers will be seeing and ordering from.
The right Amazon listing should be catchy to grab the attention of your buyers. Buyers like the Amazon listing that are short, interesting, have the necessary information on them with good photography. You can set-up an Amazon listing using the following steps:
Step1:Log in your account, go to Amazon Central and select the "Inventory" drop-down menu to click on the "Add a product" button.
Step2:Now, click on "create a new product listing" to start adding a new product from scratch.
Step3:Amazon has hundreds of categories and you will need to choose the right category for your product you are looking to sell.
Step4:Now, a pop up will appear to ask you for the following information regarding your product.
Title
Manufacturer
Brand
Price
Step5:You will need to buy a separate UPC code for each product if you have not already, and enter it while listing a product. A UPC code can be easily purchased over the internet with hundreds of sellers offering competitive rates.
Step6:Now, toggle to product ID area and enter 12-digit UPC code in the Product ID section.
Step7:Click on the "Save" button to complete listing your product on Amazon.


Pro Tips:
1.You can buy more UPC codes at once to save some bucks. The more UPC codes you buy, the lesser the price you will get on each.
2.You can also list an item to be sold on Amazon and fulfilled by merchant and later convert it to be fulfilled by Amazon once it is listed.
3.FBA or Fulfillment by Amazon is a life-saver if you are new to the business and do not want to get yourself in the hassle of Shipping, Storage, and Customer service.
My experience!
Amazon listing seems complex, but you can upload bulk listings. It is time-saving.
Although, you can start selling right away with the listing that you have posted on Amazon. But that way, you will have to lose a lot of perks that Amazon has to offer.
You will be getting yourself in lots of things at once and have to handle storage, shipping, and customer service for all your products.
If you want to avoid all those and get Amazon Prime logo on your listings, with advantages of 2 days free shipping by Amazon, FBA is your best bet.
6.How to Create an FBA shipping plan:
Reading about all the cool possibilities that you can achieve using FBA, you must be wondering about how you can create an FBA shipping plan.
We got you covered there as well, and have a comprehensive and brief guide on creating an FBA shipping plan through these easy steps:
Step1:You need to click on your Seller Central Dashboard first to click on "edit inventory" in order to locate "Change to Fulfilled by Amazon"".
Step2:Click on "Convert Only" in the top right corner and wait for few minutes so that changes can be enabled. Refresh the page, and once it is changed to fulfilled by Amazon, click on "Print Item Labels".
Step3:Click on the "Edit" button and toggle to "Send/Replenish Inventory".
You will be getting a pop-up that will ask how you are going to ship your products to Amazon. To save on shipping costs, you can send all your products in one big case.
If you are sending similar products in once case, you can click on a case-packed product. Or if there are multiple products in one big box, you will need to select individual products.
Step4:Amazon will require you to fill a Hazmat Review Form.
The hazmat review form is a surety from you that your products do not contain any hazardous materials, that might be flammable, pressurized, or corrosive that can cause damage while handling or storing them.
Step5:Once you have filled the Hazmat review form, you need to fill the dimensions of your products that you are sending to an Amazon warehouse. The dimensions don't need to be accurate and can be approximate as well.
However, if you are still uncertain, you will need to contact your supplier to ask for the exact dimensions if you are having the products shipped directly to Amazon. It will also ask you to select the number of products per case.
After that, it will ask if any type of preparation is required by Amazon before shipping out these products to your customers. Then, it will ask you who will label the product and you will need to select a merchant on it.
Tips:How to know, which Amazon warehouse you need to ship to?
Well, you do not have to worry about that at all. Amazon automatically decides that for you and sends you the address.
You can ship your products directly to the address shared by Amazon or ask your supplier to have your products shipped to that address.
Step6:Now, click work on shipment to select how you are going to have your order shipped to the warehouse and add accurate information.
Prep and Ship Services to ship your products to Amazon FBA Warehouse.
Now, you need to figure out how you are going to ship your products to the Amazon warehouse. If you are sending small parcels from home, you can choose carriers like UPS, FedEx or DHL.
If you don't want to get in that hassle, you can simply share the address with your supplier and they will send the products directly to Amazon Warehouse.
Consider Amazon Prep Requirements:
Amazon has several prep requirements that you must meet in order to send your packages to the warehouse and have them processed in the right way.
For that purpose, there are several criteria that are found on the Amazon website with easy guidelines to follow to ensure secure and hassle-free processing for each of your orders.
Your product photos must have the potential to catch the eye of customers and make them feel comfortable. If done right, photography can make your sales grow considerably in number and have the right impact on your marketing strategy.
You need to be extra careful with your product inventory and photograph them the right way so you can get more orders on Amazon.
You need to take photos before sending your products to Amazon if you want to handle the photography by yourself. You don't need much to spend if you are good with a camera and lights and capture captivating photos right from your cellphone.
While taking the photographs, you need to take care of the following:
Amazon Technical Image requirements: Amazon has technical image requirements that support a limited number of formats like .jpeg and .png and you need to customize your photos according to the resolution supported by Amazon.The photos you are uploading must not exceed the maximum resolution or cannot be lower than the minimum resolution supported by Amazon.
File Name Requirements: Amazon only supports a limited number of characters that can be used on the file name and you should definitely be careful about those when listing a photo on your Amazon product page.
Amazon product photography service: For the beginners who would like the Amazon to handle the photography for them. Amazon has the perfect solution to capture photos of your products professionally to be listed on your product listing on Amazon.Amazon provides the service for $295 for 5 photos. This feature comes handy when you are having your products shipped directly to the warehouse as your vendor might not be able to fulfill the technical requirements on Amazon or good at photography.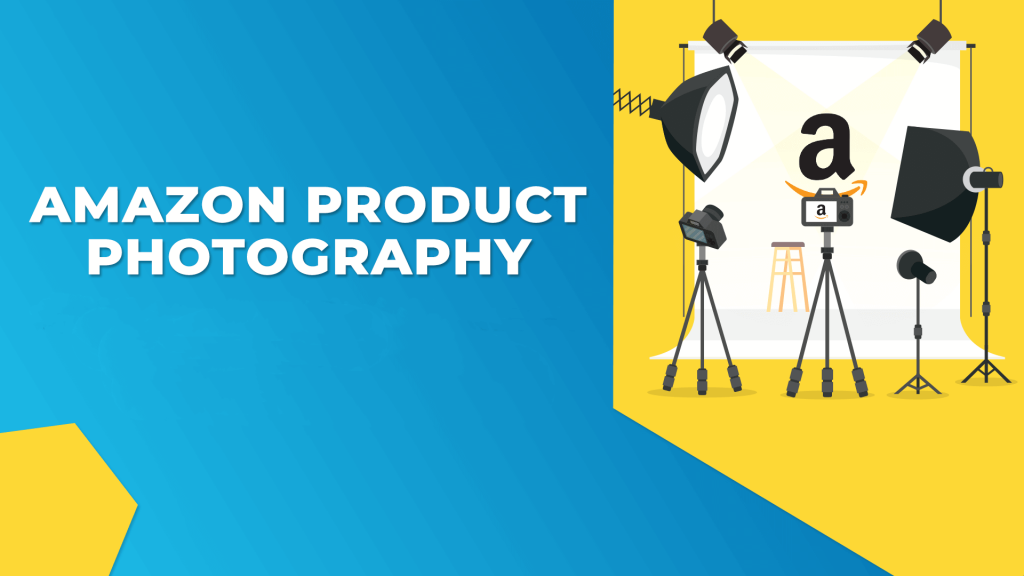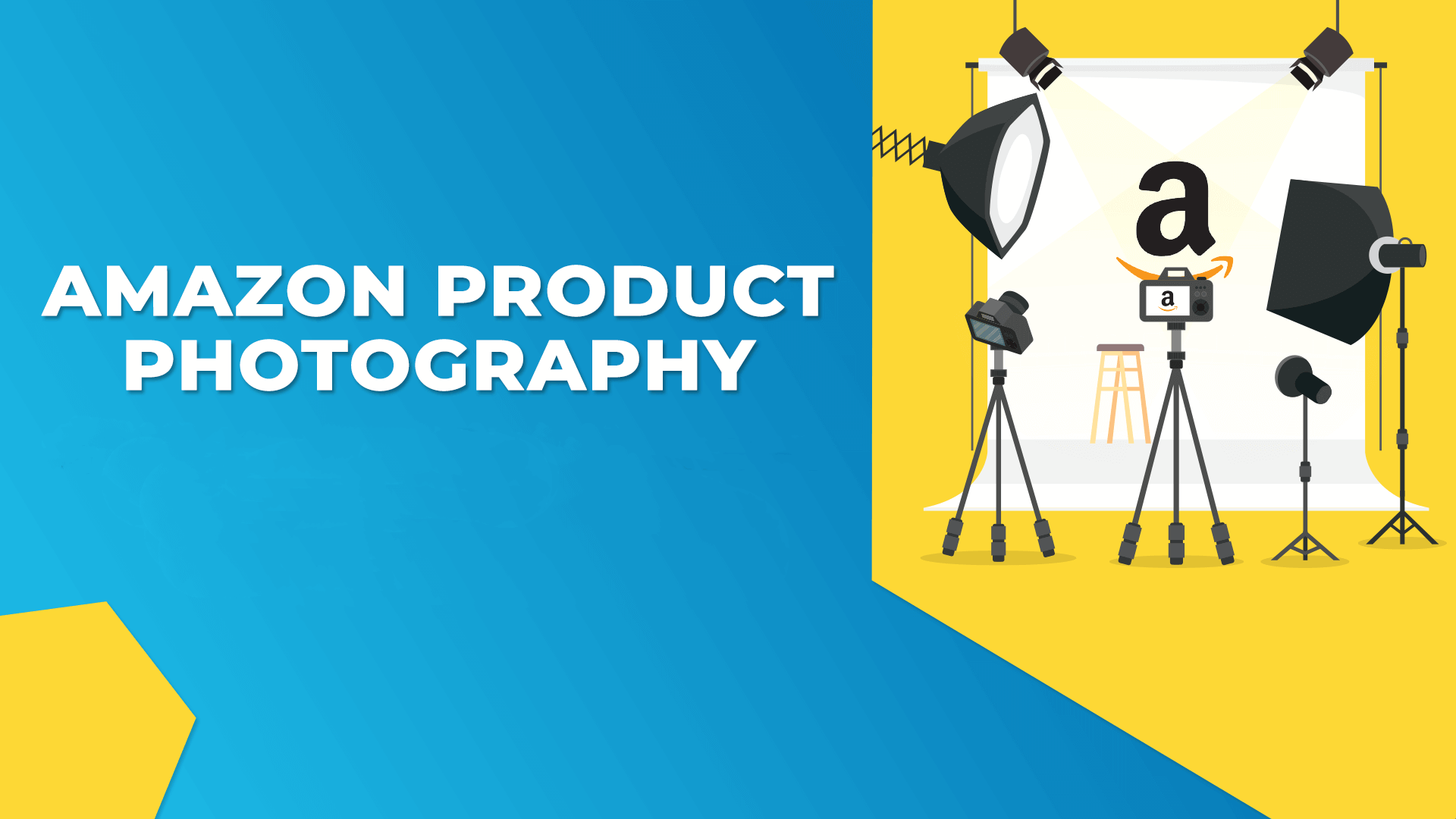 8.Amazon product listing optimization
Amazon product listing can be optimized to convey the right impression for customers online. A listing that is optimized in the right manner has more chances to land you with potential customers.
Optimization of listing enables you to grow brand awareness as well and increase the trust put in you by potential customers.
You can optimize your product listing on Amazon by simply taking care of the following:
Product Titles: Product title is the first impression of any product listed on Amazon. You should research thoroughly and come up with catchy and creative titles for your products being listed online.
Product Images: Images build the trust of customers in your products. All you need to do is take good photos of your products that are clear and show all the necessary specs of your products. Seeing is believing, and the better your products look, the more chances they have on selling.
Key product features: Amazon has a number of filters to search for the right product for customers. You need to make sure that you are highlighting all the key features of the products you are selling on Amazon to ensure maximum exposure. The key feature also makes the selecting process easy for your customers based on the requirements they are looking for a product for.
Amazon Product Reviews: Amazon product reviews should be encouraged as they are from the customers and you need to go through them on a regular basis. This helps you improve your listings and products you are selling on Amazon based on customer's feedback directly.
Product Rating: You should work hard to maintain a product rating for your products being sold on Amazon. The customers on Amazon are noticed to incline towards the products that are rated more as they are being liked by the customers online and must have all the features that make it a perfect product.
By taking care of these pointers, you can ensure to maximize the sales for your Amazon listing and make your operation profitable and productive.
9.Create a Unique brand & Amazon Prep
Once you have selected a product, received positive feedback from Amazon and want to pursue selling the product online. You need to work on the branding of your product and creating the right image on Amazon as a trusted seller.
To keep the buyers' interest and make repeating customers, you need to take care of the following:
Packaging Design: An attractive packaging design is key to get more sales and have repetitive customers that love your product.A product that is packed right is certain to get the applaud from your buyers. Packaging design is the first impression of your product and creative packaging ensures your buyer that the money is well spent on the product.Customer satisfaction starts from beginning and packaging design is the first step towards making a happy customer.
Product Inserts: You don't want to sell a product without the necessary accessories with it. It is even better if you add some extras for the customer so they can like your product even more.Product inserts are needed to be given due consideration while selling your products online and you need to make sure that every accessory required is being put in the packaging.This ensures your customer trust and brand loyalty towards your products.
Logos: Logo is the face of your organization; it is the image that any buyer will have in mind on hearing the name of your company. You need to design a creative logo that is catchy and goes well with the product category you are selling online.A well designed and unique logo increases brand awareness. It also contributes a lot towards brand recognition and builds a stronger buyer-seller relationship between you and your buyers.
Infographics: To get more customer attention and get them a better insight into your product, it is suggested to add infographics to your product listings. Infographics about your product make it easier for customers to look for the information and useful features they want from a particular product.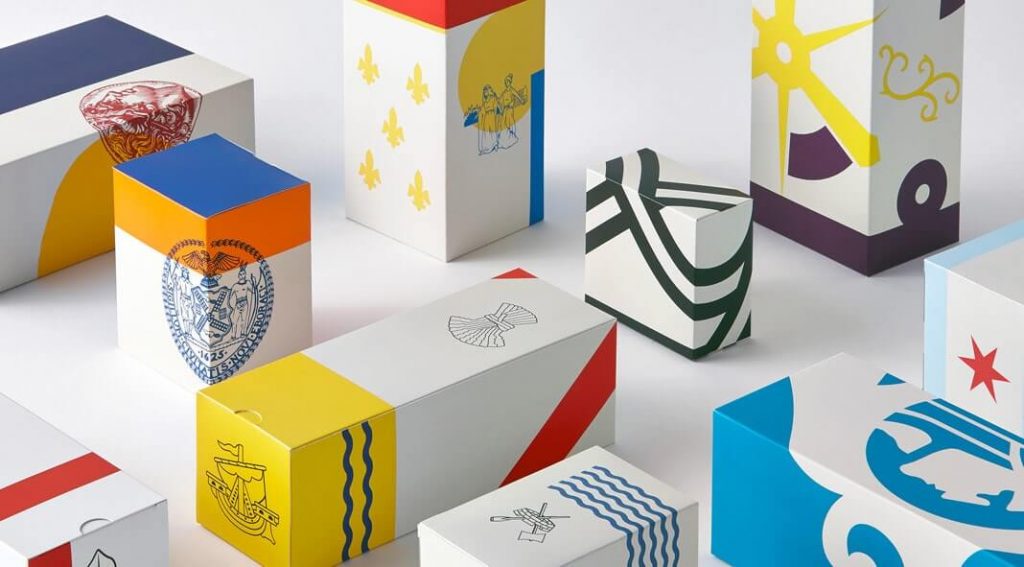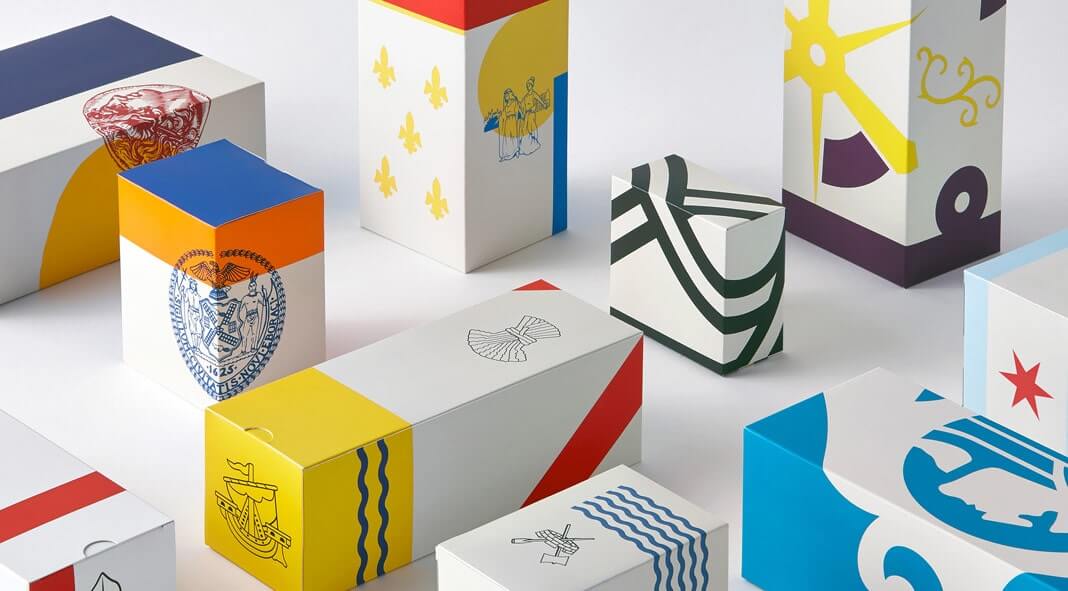 How Leelinesourcing can help you do Amazon Prep
FBA is an amazing service offered by Amazon that takes the burden off your hands. You can leave the storage, and delivery to Amazon and they will take care of the rest for you.
Leelinesourcing.com is a great source to help you prepare your products for FBA and it can help you in a number of ways including:
Suggested reading:Shipping From China to Amazon FBA : Step By Step Guide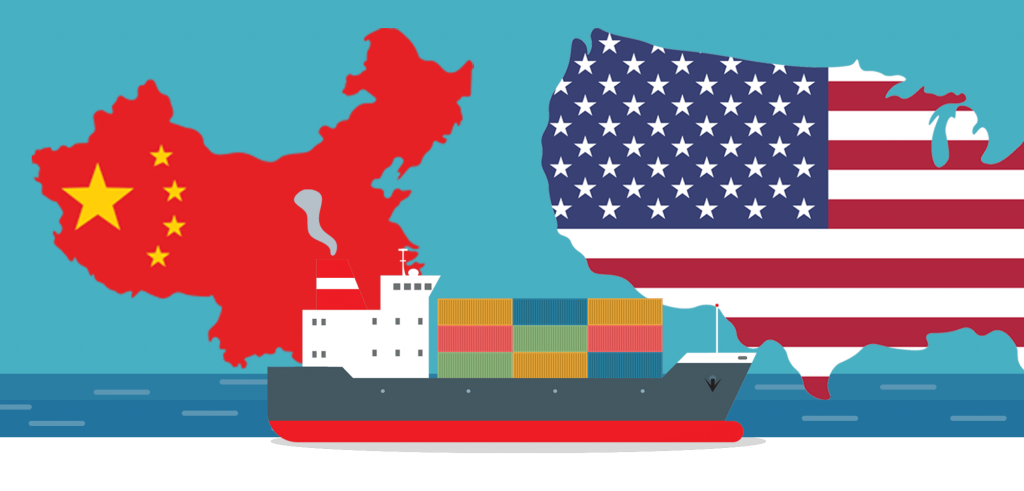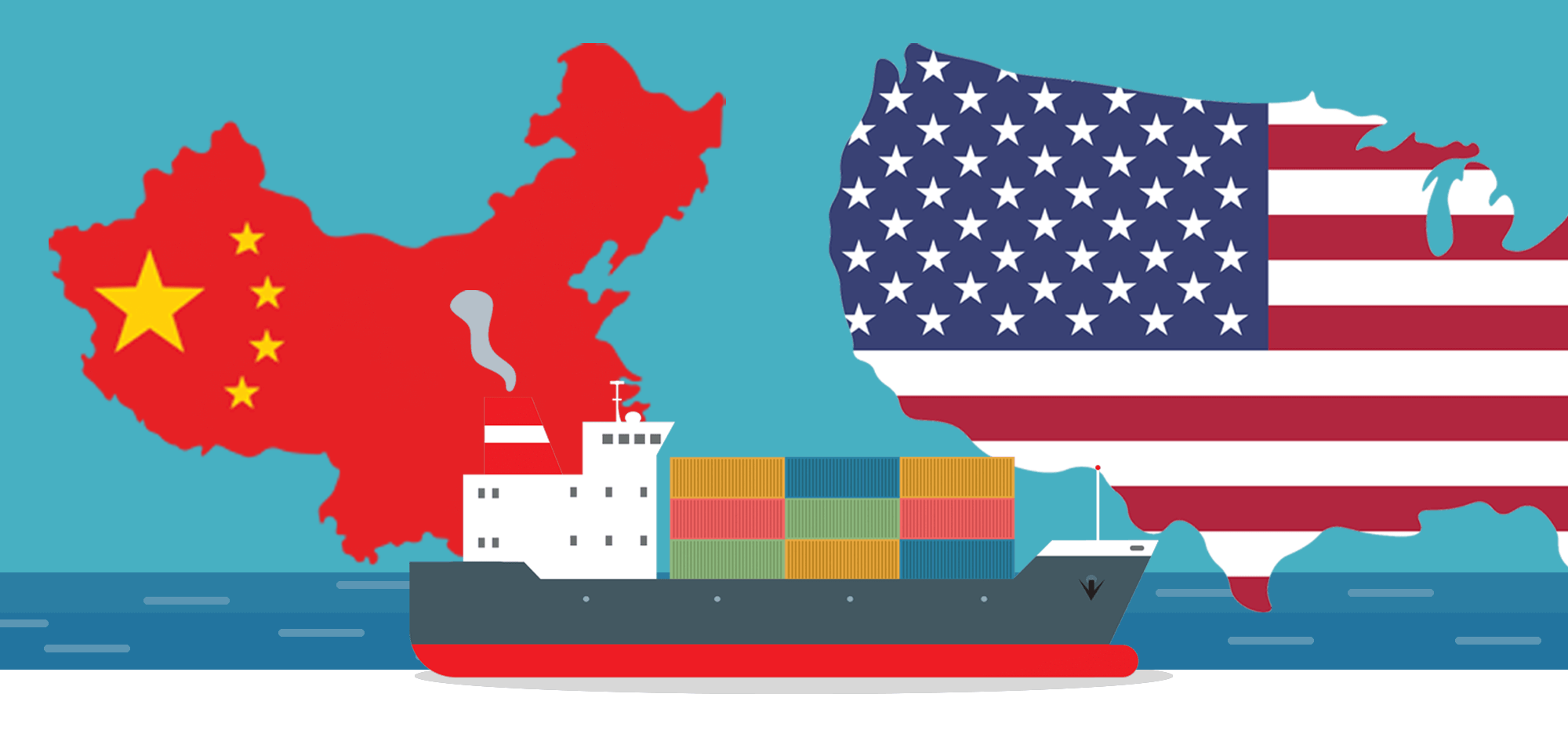 Conclusion
Amazon is one of the top-rated online market places in the world. With the great features, it offers for your feasibility and convenience.
You can easily step-in the world of Amazon through this informative article and start having online brand recognition.
Tips For How to sell chinese products make money on amazon online
The internet has provided us with wider earning opportunities that were unavailable before this age.
Online businesses are extremely profitable, and have quickly taking over even markets once dominated by the offline world.
As more and more opportunities are exposed for earnings in the online world, you do not want to be left behind.
One such massive opportunity is the chance to become a seller on the world's largest E-commerce websites – Amazon – by importing goods from China.
I have utilized this OPPORTUNITY and made money every single week. You start right away! 
What do you want to sell?
Want to set up your own Amazon business? Your very first task is deciding what it is you want to sell. This is step is extremely critical to the success of your business.
You want to be certain that whatever it is you want to sell is a product that is in demand, one that people will be willing to buy.
After all, you do not want to pour all of your savings into a product that will not be sold. Take your time to carry out an in-depth market research to validate your idea before pushing on.
Selecting a supplier
Once you have the ideal product figured out, you need to search out the right supplier. When sourcing a supplier, you want to confirm that this supplier has the product you need and is trust-worthy enough.
Always keep in mind that your supplier is key to the success of your business, exerting control over your product – the very foundation of your business. You can hire a china sourcing agent to help you seek out adequate suppliers.
Better yet, you could head over to China to search out the market in person; or you could conveniently use Alibaba to find a supplier.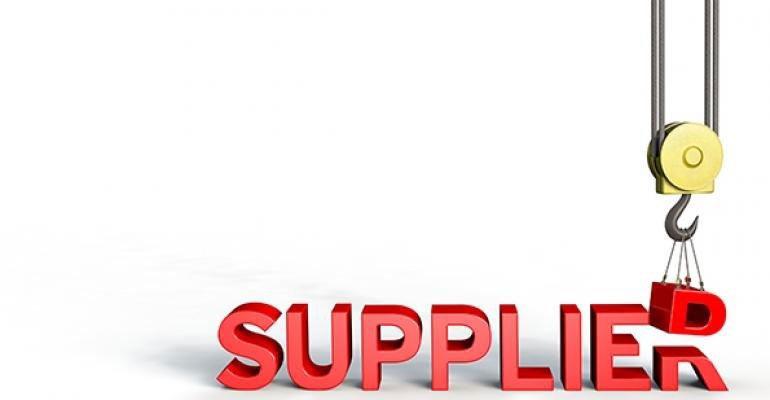 Quality test and bulk order
When eventually you have found a supplier you feel confident about, it is vital that you order a sample to test for quality. A single low quality delivery could ruin your business before it even begins.
However, suppliers are not averse to sending out high quality samples, and then turning around with low quality deliveries when you place a bulk order. Ensure that you control the quality of the final delivery.
When you are sure of the quality of products you will be receiving, and are satisfied with it, it is time to place your order.
At this stage, you have gotten one step closer to getting your products into the USA/UK and putting them up for sale on Amazon.

Import From China
Your initial thought when considering importing your goods into the US/UK might center around the use of courier service companies like FedEx and UPS.
Hold that thought. Your business will be a lot less profitable when using such international courier services for large imports. In this case, freight is a much cheaper option.
Freight involves moving bulk goods internationally using regular international transport systems like air and water. It is much cheaper than courier services, but is also more involving given you have to handle the tasks involved in importation which courier services take care of on your behalf.
Sea freight is often cheaper than air freight in this case, but shipments take much longer to arrive – often taking up to 6 weeks from China to the USA/UK.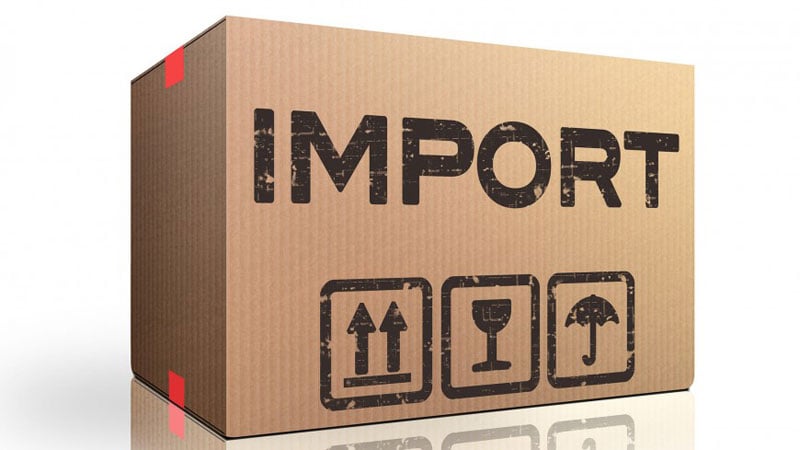 Send to an Amazon warehouse using FBA
You can get your goods shipped directly to an Amazon warehouse if you are using Amazon FBA. This makes the entire process much easier and ensures your deliveries are more time efficient.
The first step to selling is having your products listed on the Amazon website using your seller central account. If you're delivering to FBA, you might be best served doing this before the shipment leaves the factory in China.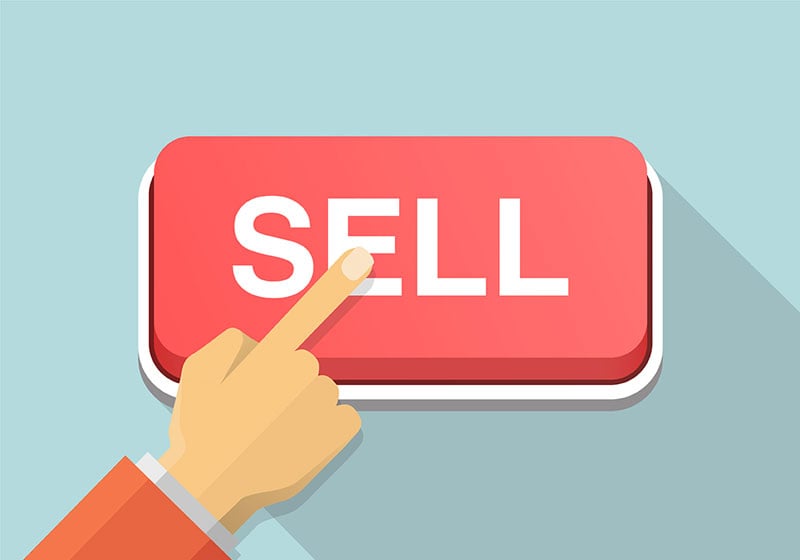 An Overview of Processing to Sell On Amazon

We are sorry that this post was not useful for you!
Let us improve this post!
Tell us how we can improve this post?